Lately DAP market is developing very fast and it's not a surprise that many companies have deсided to make releases simpler for themselves and to deliver 'pro' models that keep the same design but have different internals. Today we will speak about one of such models — FiiO M11 Pro.

As I have stated, the visual changes are minimal, and the success of standard FiiO M11 has shown that such design is very welcome. The difference is in 'Pro' inscription and in absence of the second microSD slot. Unfortunately due to upgraded internals FiiO have had to omit the second microSD slot, but they have tried to compensate it by doubling of internal memory (64 GB now), but it will be no consolation for those who have large media library.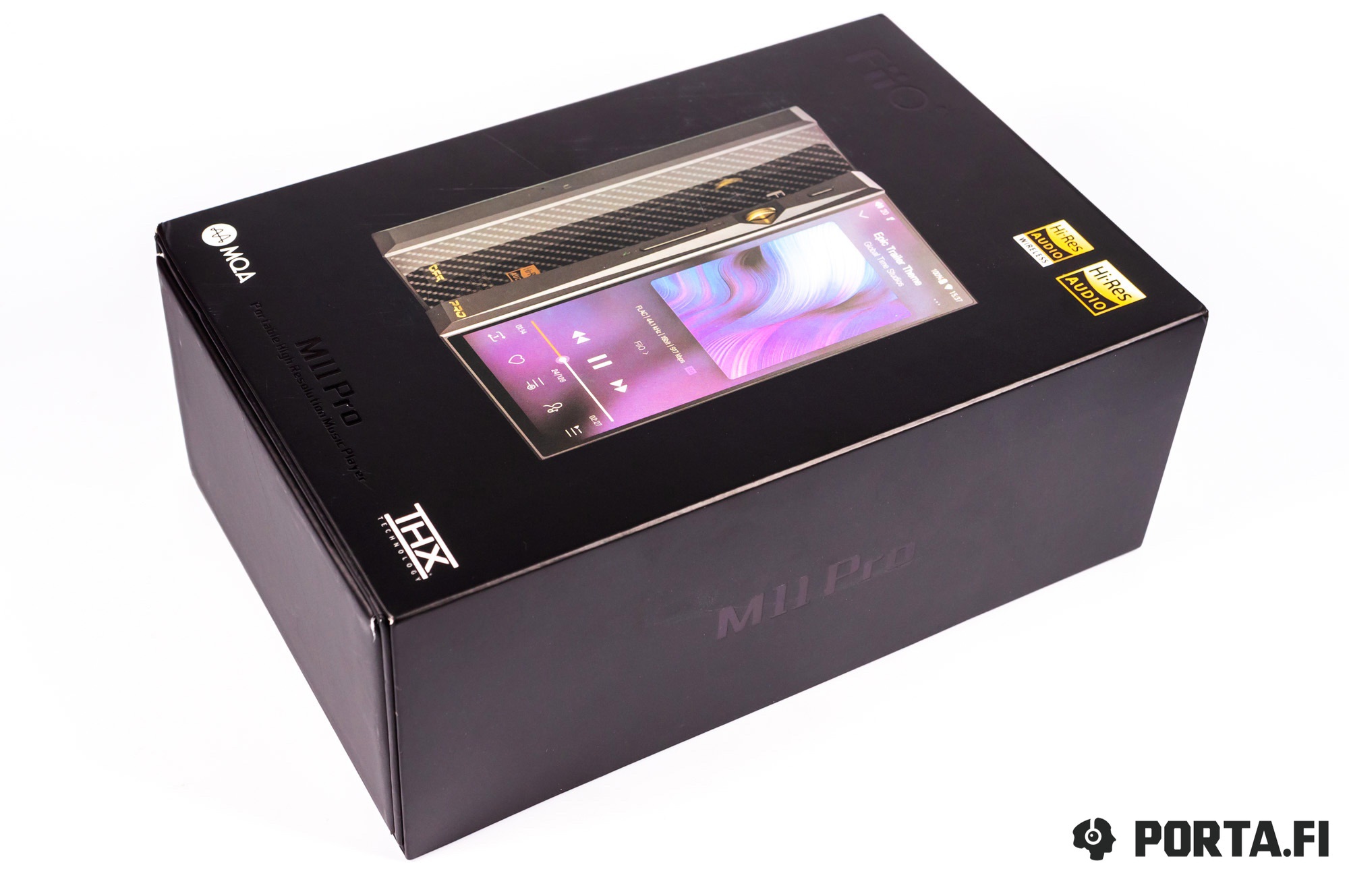 The progress demands sacrifices, and in reality we see clear progress here — two ex-flagship AK4497EQ DACs and balanced amp with THX AAA-78 architecture that has proved itself well in many high quality devices. Of course such solution is resource hungry and despite increased battery the playback time decreased to 8-9 hours, but nobody, including Astell&Kern with their flagship, could avoid that. Software additions include MQA support, but I will speak about it later.
Of course the price of device has become higher — it's around 650 USD and there is a limited edition made of stainless steel and costing around 800 USD.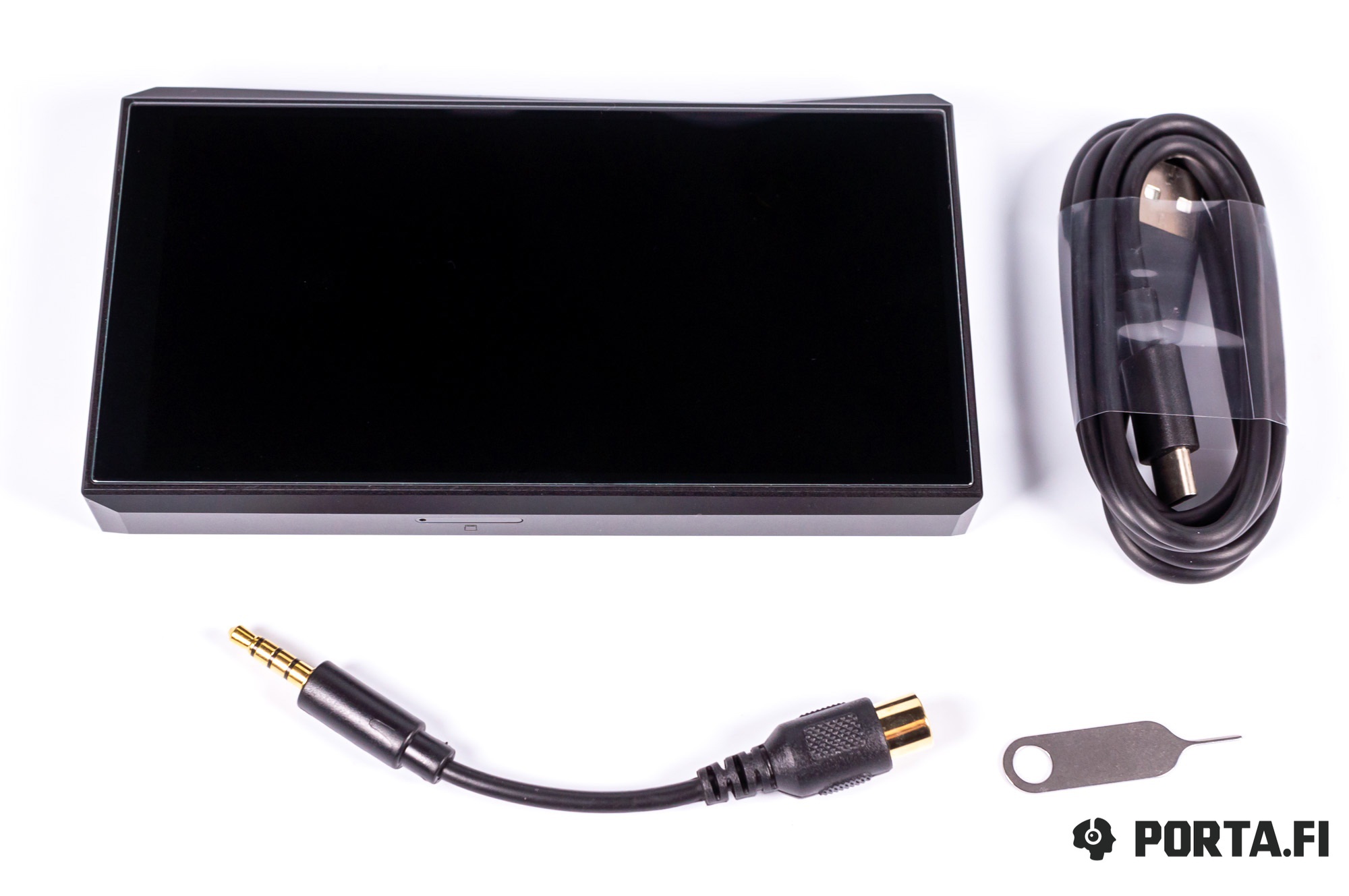 Specifications
Processor: Exynos 7872
DAC: 2 × AK4497EQ
OPA: 3 × OPA1642 + 2 × LMH6644
RAM: 3 Гб
ROM (available): ~52 Gb
Expandable memory: MicroSD up to 2 TB
Wireless interfaces: WiFi 2.4 GHz, Bluetooth 4.2
Bluetooth codecs: HWA, LDAC, aptX, aptX HD, SBC
Input: USB-C
Outputs: 3.5 мм (phone out, line out, coax), 2.5 mm balanced, 4.4 mm balanced
Screen: 5.15″, IPS 720×1440
Battery: 4370 mAh, Li-Po
Charging time: < 2.5 hours with Quick Charge
Playback time: >9.5 hours (single ended), >8.5 hours (balanced), >52 hours (Bluetooth)
Format support: ISO, DSF, DFF, DST, DXD, APE, ALAC, AIFF, FLAC, WAV, WMA, MP3, OGG, WMA, AAC
Max resolution (depends on format): up to 384 kHz/32 bit, DSD256
Dimensions: 71 mm × 130 mm × 17 mm
Weight: 232 g.
3.5 mm phone out
Output power: ≥200 mW @32Ω, ≥22 mW @300Ω
Frequency range: 5 Hz ~ 86 kHz (– 3 dB)
Signal/noise ratio: ≥118 dB
Output impedance: ≤1.1Ω
THD + noise: <0.00084%
Channel separation: >72 dB @ 32Ω
Balanced outputs
Output power: ≥ 550 mW @32Ω, ≥89 mW @300Ω
Frequency range: 5 Hz ~ 86 kHz (– 3 dB)
Signal/noise ratio: ≥119 dB
Output impedance: ≤2.4Ω
THD + noise: <0.00108%
Channel separation: >108 dB @ 32Ω
Comparison to M11
I'll make the review shorter and will speak just about differences from M11 in terms of design and firmware, you can find general description in our previous review.
The packaging is similar to M11 except for there is even no silicone case. There are rumours that 1 mm increase in thickness makes regular M11 case unusable and the supplier hasn't been able to quickly amend dimensions for 'Pro' version. So among accessories there is only USB-C cable, tool to eject microSD tray, coax adapter and couple of pre-applied protective glasses. By the way, DD HiFi have already released great leather case for this item, offering several variants.
Design hasn't also changed much and the changes have been described earlier.
The firmware hasn't changed in general too, apart from MQA addition that works only in FiiO Music app as of now. However FiiO promise to broaden support in the next versions of firmware and MQA will be supported, for example, in Tidal.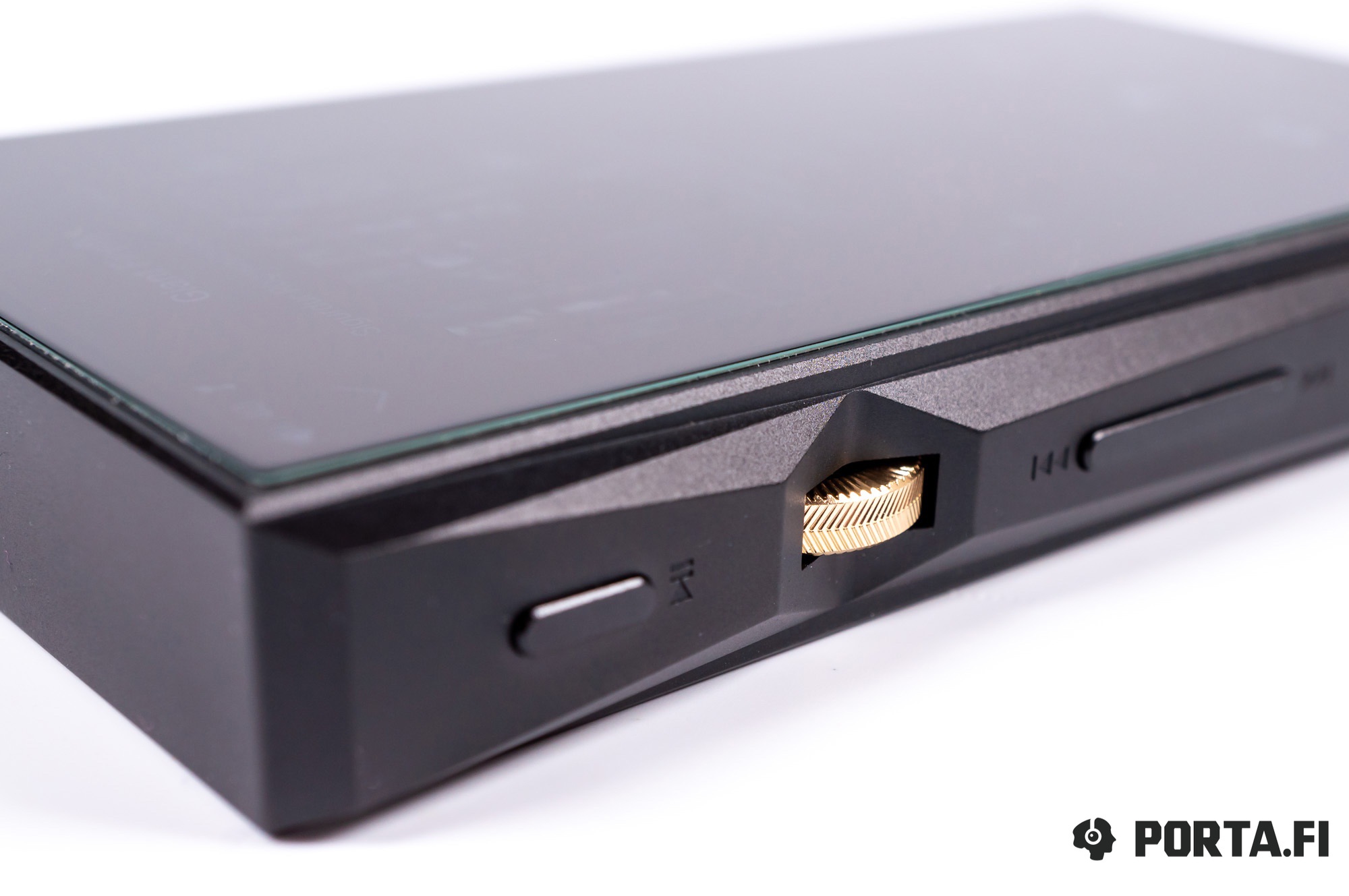 In all, we have the same quick and stylish player with convenient interface that is full of capabilities and technologies, starting from Bluetooth and its all codecs and ending with AirPlay.
Sound
I have used the following headphones for listening purposes: Noble Audio Khan, IMR Acoustics R2, Unique Melody Mason V3, Meze Empyrean, HiFiMan Ananda and others.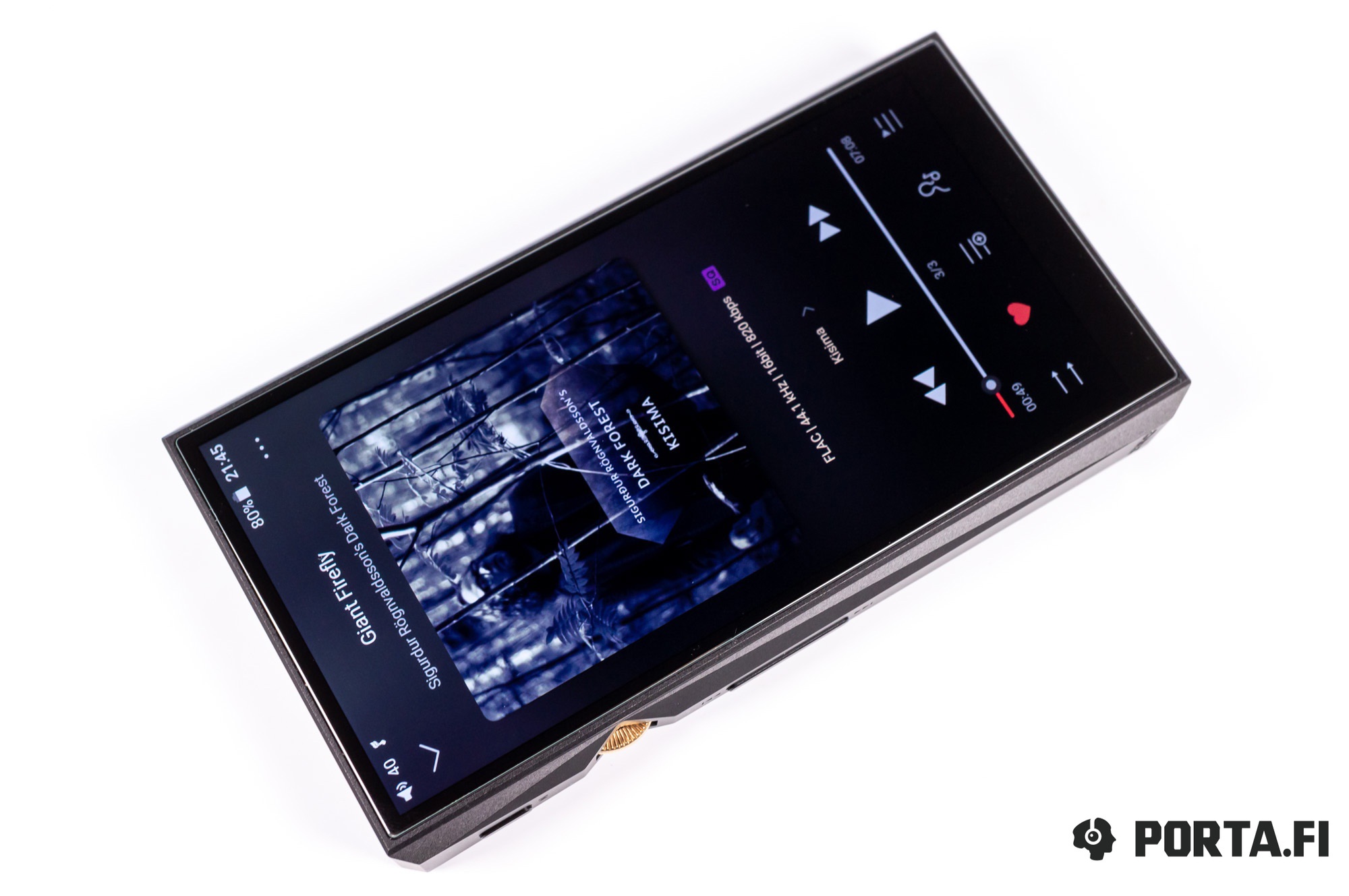 I don't know if the fact that M11 Pro sounds similar to M11 will be a surprise for someone, but Pro makes it even better in any aspect. The developers have added some weight to neutral and technical signature and underlined macro details making player more musical.
Bass is quick, technical and neutral with more weight than in M11 and it brings lows more authority and weight. Instruments sound more natural and it can be especially heard in acoustic instruments that require correct weight. Bass has good resolution and realistic attacks and decays, it goes deep and is well controlled. It is the benefit of new amp.
The mids are not colored, the player doesn't add anything to the recording neither in terms of tonality, nor in terms of accents. It does not try to accentuate micro or macro details and in general you will hear mids 'as is'. Of course it require material of certain quality. Of course it's more tolerant than totally dry M11, but bad recordings will sound of course bad. Quality tracks will bring weight to the instruments, emotional vocals, realism and abundance of details — all those things that show the pre-top status of the device. The sound stage is large, much bigger than average in width and depth and sometimes M11 Pro even emphasizes it and it really sounds good with massive tracks with many instruments playing at the same time.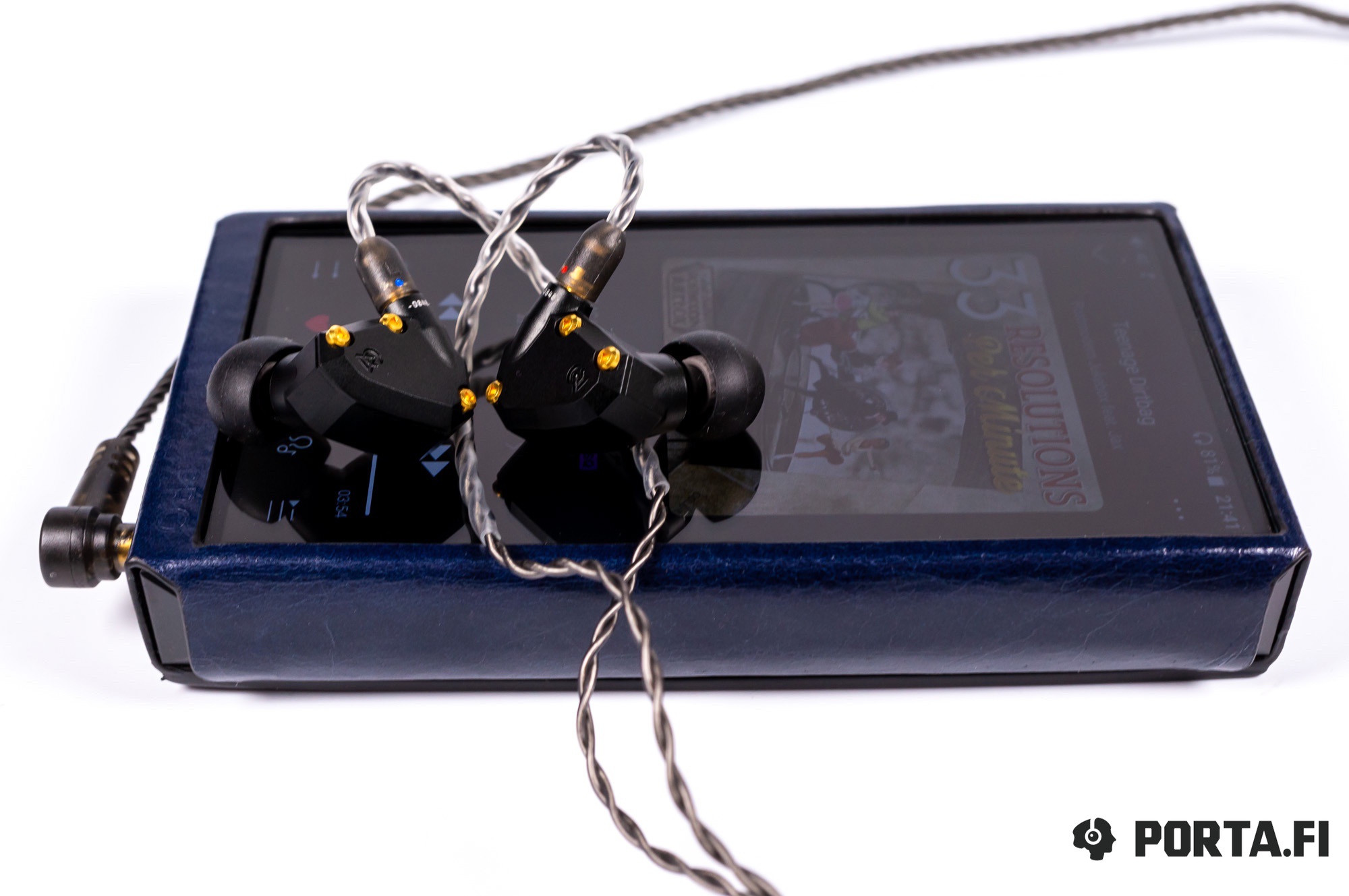 The highs are even better than with M11, have better length and they are more natural sounding. Also there is good layering that provides sound with overtones needed for high-end device. Highs have remained very detailed and clean with good attacks and decays. Better weight means that M11 Pro sound has become less bright than that of M11, but it's still not a good model for those who love smoothed and comfortable highs.
Comparisons
Of course the review is not full without comparisons. Traditionally I will try to be short and precise and concentrate solely in sound here.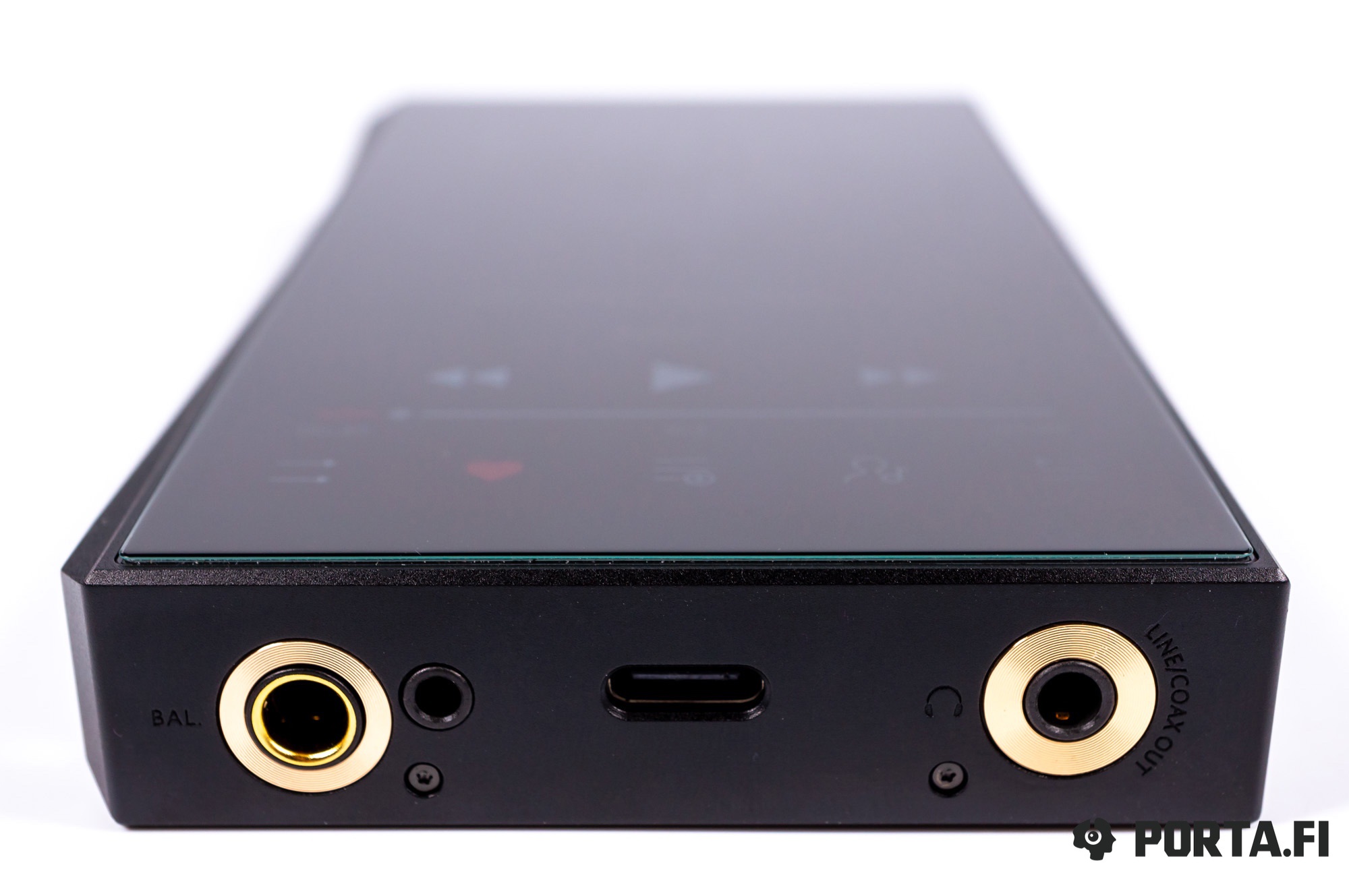 FiiO M11 I've already described the main differences but I will review them once again. Both players are neutral and offer detailed and non-colored sound, however Pro has better weight balance and highs of better length and higher quality and sounds more natural and realistic. Also the sound stage has become better and the background has become more black with sensitive IEMs.
FiiO X7-2 At last the preveious FiiO flagship can rest in peace. The successor is not only faster, it sounds better. The overall presentation is similar, but M11Pro has better sound stage and better highs.
iBasso DX160, Shanling M6 and HiBy R5 I have combined those into one since even despite differences in sound these players are simpler in terms of resolution, control, reality and sound stage.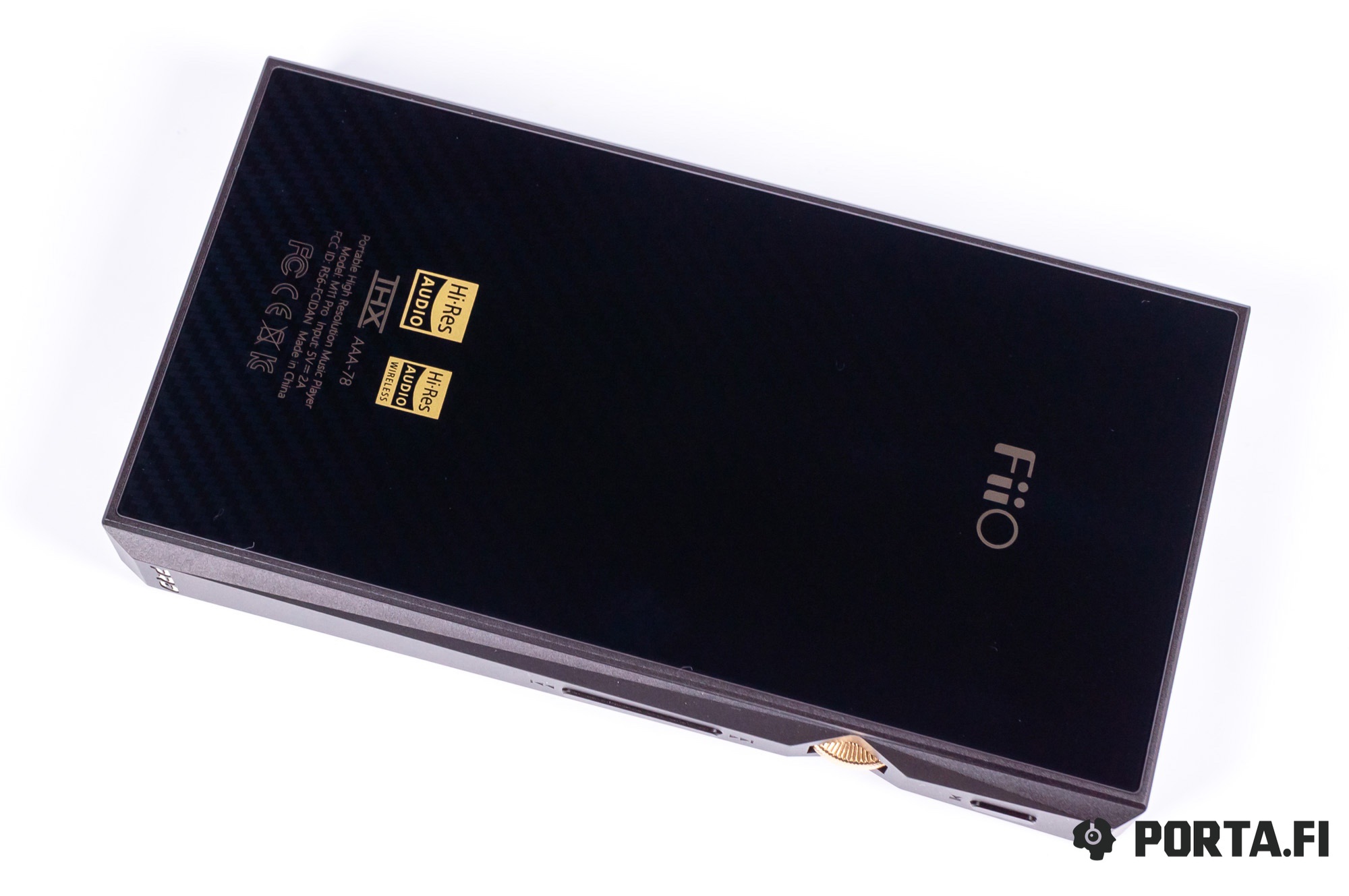 iBasso DX220 Upon the whole the sound of those two players is similar — they both have neutral, detailed sound with needed musicality. iBasso, however, makes slight step forward offering tighter lows and better highs.
QLS 361 This player is very different in both usability and sound. QLS is about maximal resolution and achieves it in any possible way. It sounds even more neutral and monitor with less weight on mids and highs.
Astell&Kern SP1000 I'm not exactly following the theory about 'house DAC sound' but M11Pro and ex-flagship of A&K has very much in common. Of course Ultima is better in everything, starting from controls to brand 'fluid' mids, but the tonality is similar as well as approach to small nuances and great balance between micro and macro details.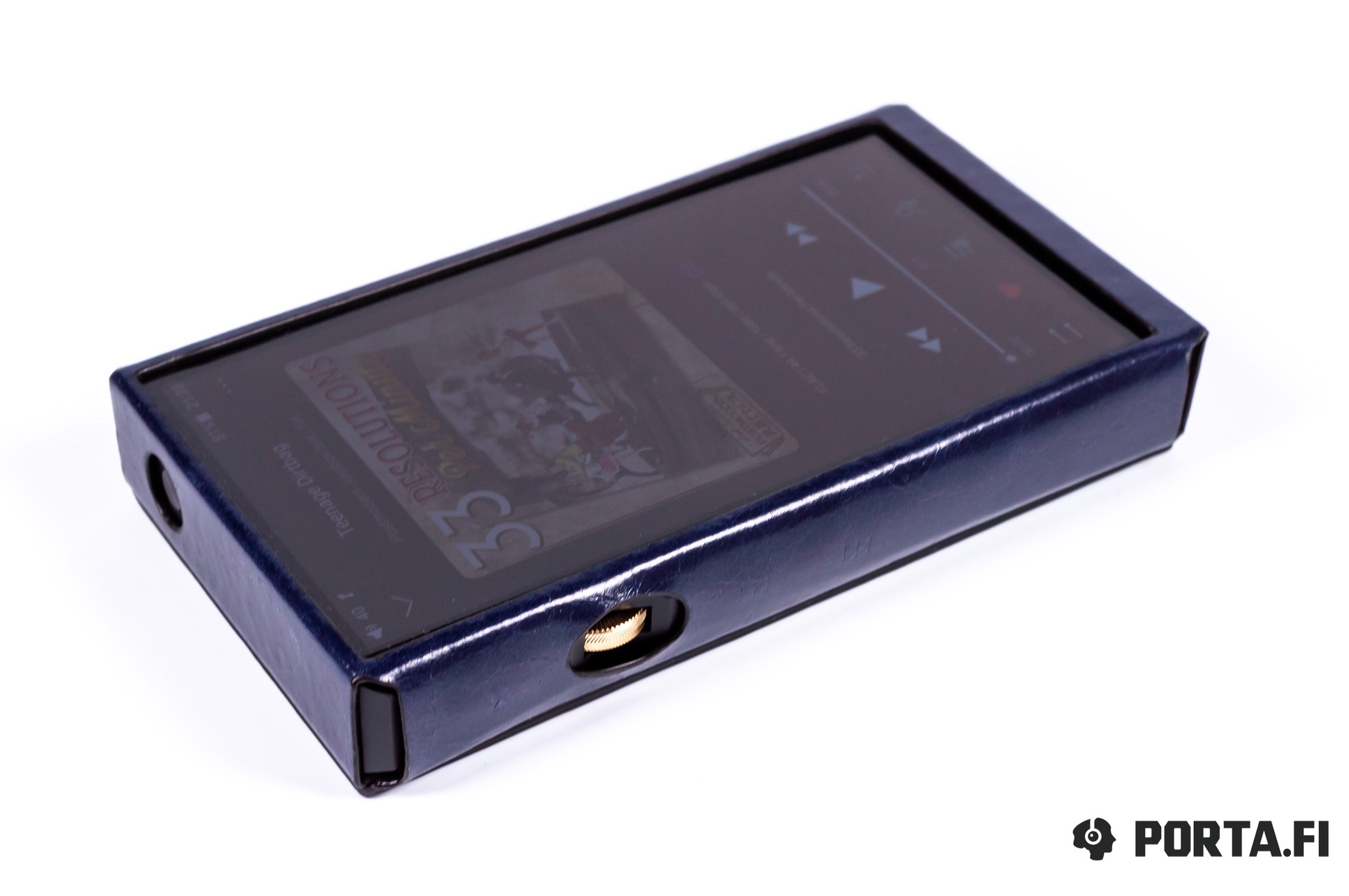 Compatibility
M11 has enough power and it's quite the same for M11, the player is able to drive most of hard-to drive headphones and if the power is not enough there is a balanced output. Pro, however, has blacker background and hisses less with sensitive IEMs.
The difference between player outputs is minimal and in general is in mere power. Resource-hungry headphones will require balance, but sensitive models will have almost the same sound except for frequency edges, possibly.
The player is universal in terms of genre, but it's especially good with orchestra music showing great sound stage. The sensitivity to bad recordings is not extra high, but is still 7 out of 10.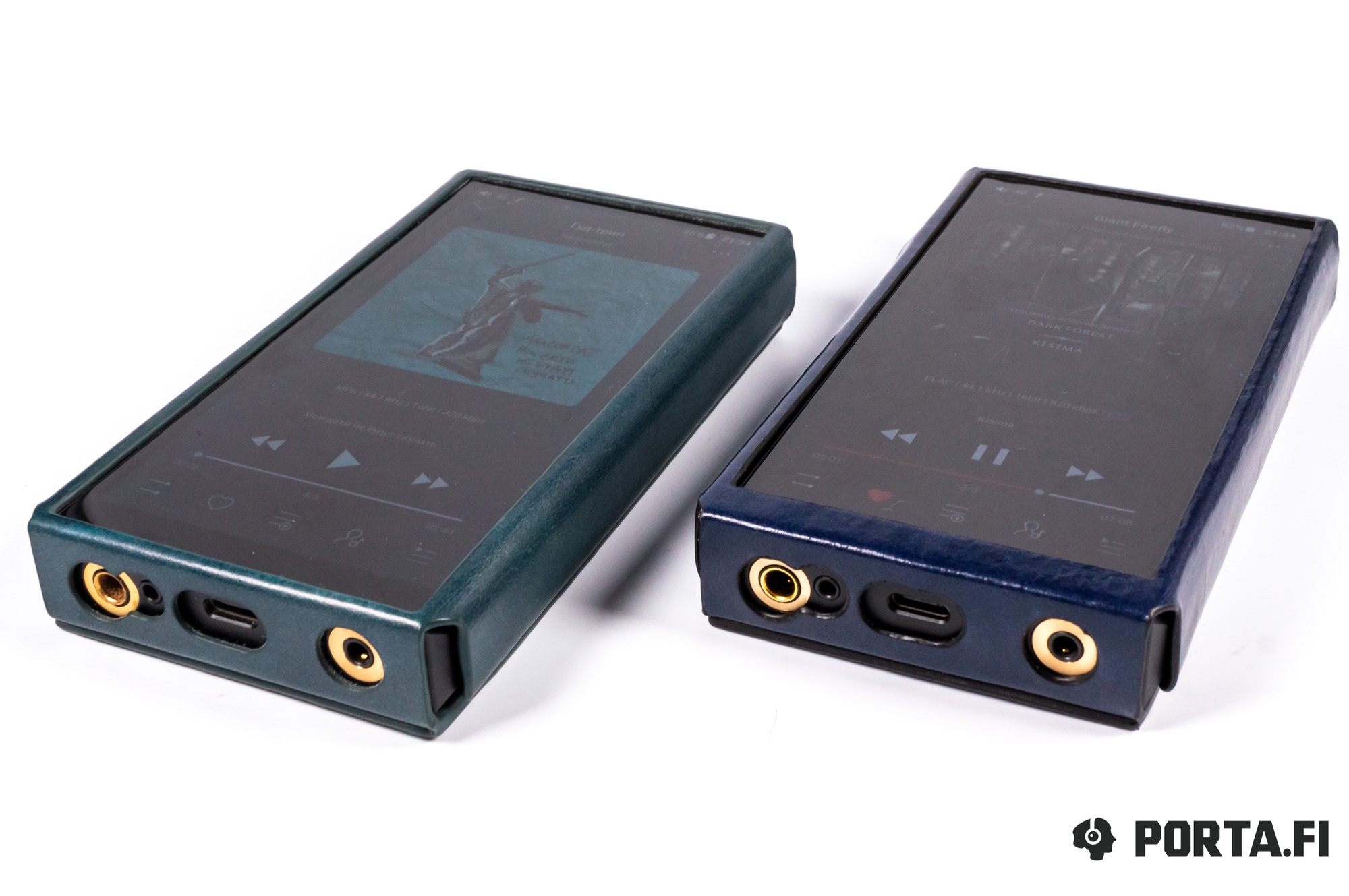 Example tracks
Dubioza Kolektiv — Don't Stop There are no boundaries in music but sometimes I really admire the mix of genres. The dub-rock from Bosnia sounds really great. Just imagine, it's as if Bregovich and Marley have had some weed and came to Eugene Hütz to start recording, so you should understand what awaits you on this album. You can listen to it on FiiO M11 Pro and hear great wind instruments and percussion with striking vocals.

https://tidal.com/track/128977320
Bohren & Der Club of Gore — Patchouli Blue Now it's time to cool down from the previous track and German ambient-jazz is good for it. This new album sounds very deep. The recording quality is outstanding and you will hear smallest nuances. So take M11 Pro and listen to meditative bass line followed by percussion and sax.

https://tidal.com/track/124185610
Thomas Newman — Up the Down Trench (1917 OST) Last year Sam Mendez movie title has become one of the most awaited winter films. I will not describe titanic job of director, artists, visual effects — its the soundtrack by Thomas Newman that interests us. He has done really a good job and have created vivid but not distracting music that underlined all the movie positive things. M11 Pro also underlines immense sound stage of this composition and balances all aspects of melody well.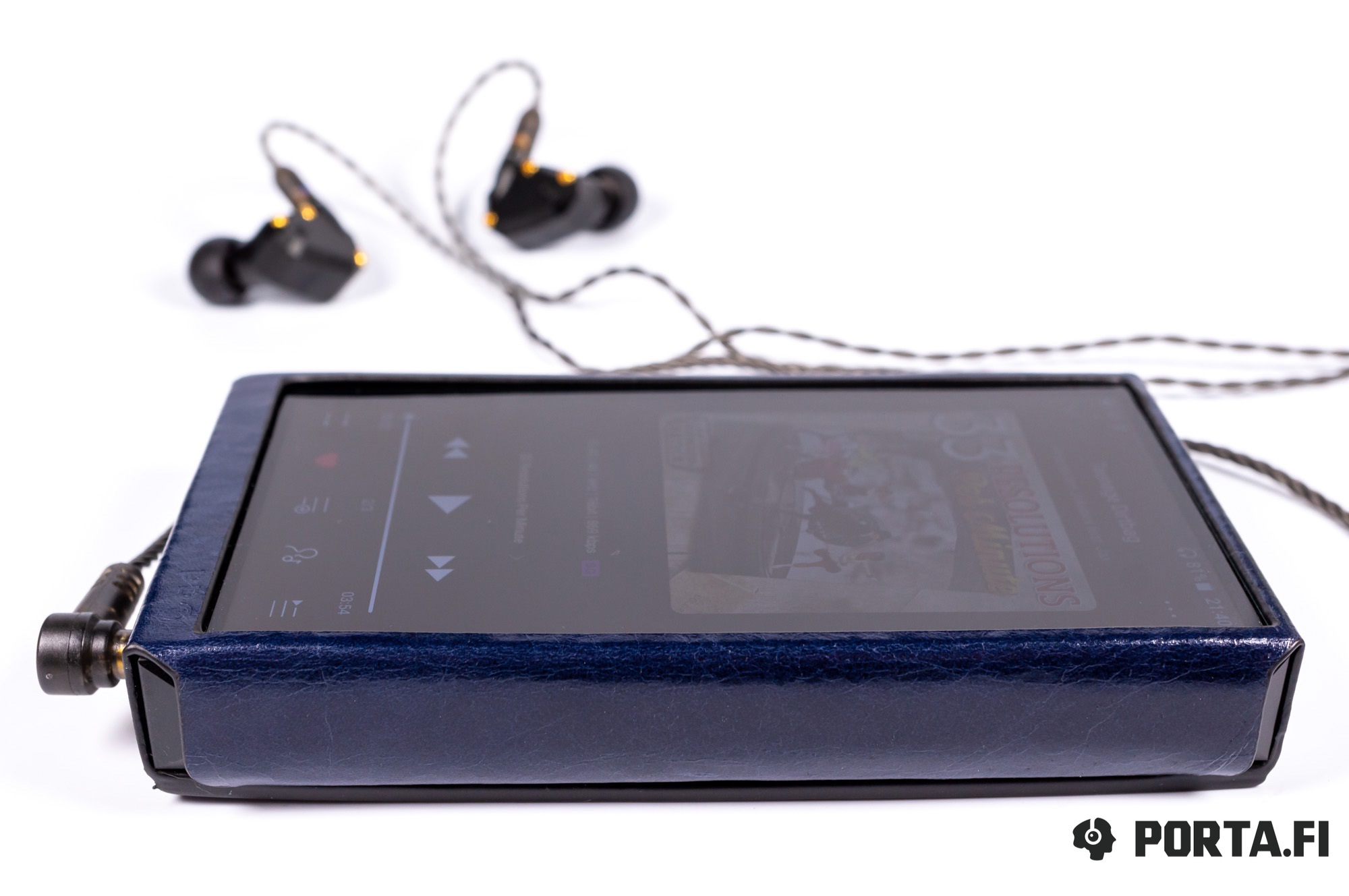 Conclusions
I will avoid loud words about breakthrough and such things. FiiO have managed to pack much better sound into the same form factor and now we have a player of higher level with great design and functionality.
Translated by: Vadim Kolchev