Porta.Fi is the website about portable (or not so) equipment, gadgets and everything that involves quality and high-resolution sound.
Thoroughly organized, the website is not at all the reference, but rather a personal guide of our authors to portable world that is not mandatory, but interesting to read.
Porta.Fi is for those who love comprehensive reviews of new audiophile gadgets and would like to follow all the latest and greatest tendencies of this world.
OUR STAFF
Paul Dmitryev
Main author, editor-in-chief, co-founder and co-owner of Porta.Fi website portable audio enthusiast, curator of the Russian verison of the website.
Paul is an open-minded and friendly person whose experience in portable audio world is immense and who loves to review and share his opinion in this field. Likes quality, engaging sound.
A sound lover who also approaches all gadgets with good technical assessment.
Vadim Kolchev
Managing Director, co-founder and co-owner of Porta.Fi website, music enthusiast, curator of the English version of the website, Head of Business Development.
Vadim is a professional musician, lover of quality and mainly neutral sound. Is fond of reading, soccer and portable audio gear.
Mikhail Khilko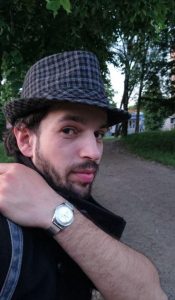 Author, music lover and audiophile. Loves quality sound and neutral (or close to it) presentation and believes music is emotion that is brought to us with the help of smallest nuances and details. Believes every genre has its gems and loves metal and cats. Portable device lover and misanthrope.





CONTACT US
General inquiries –info@porta.fi
Advertisement department – ads@porta.fi
Abuse department – abuse@porta.fi
PRIVACY POLICY
You can read our privacy policy here: https://porta.fi/privacy-policy/