I just love the free economy. Why? Because of its invisible hand that guides the manufacturers towards the user demand. In case of players, the demand is simple – based on Android, fast and convenient. No wonder that being the market leaders, FiiO have understood the trend and produced M11 player, showing where the company is going to move in future.

Do you remember what Android DAPs have looked like a year or two years ago? Total RockChip domination, 5th Android – really, do you remember? However, last year there has emerged a trend to change everything. Manufacturers have begun to work with newer Android versions and to try better processors. FiiO have decided to use Samsung parts and they have actually inserted Exynos 7270 in several devices. This processor has been designed to work with wearables and thus has its own advantages (energy-effective) and disadvantages (not-so-productive). Despite this, M6 has been a real hit, since no previous player can boast such wide functionality in such small form-factor. Moving to upper segment, FiiO has understood the limitations of chipset and have decided to use more serious Exynos 7872 for M11, that, in combination with 3 GB of RAM has given its own result (we will speak about it below).
To stay in trend, player has received a large and almost borderless 5-inch screen with 720p resolution. The audio part has been designed using the latest AK and OPA development.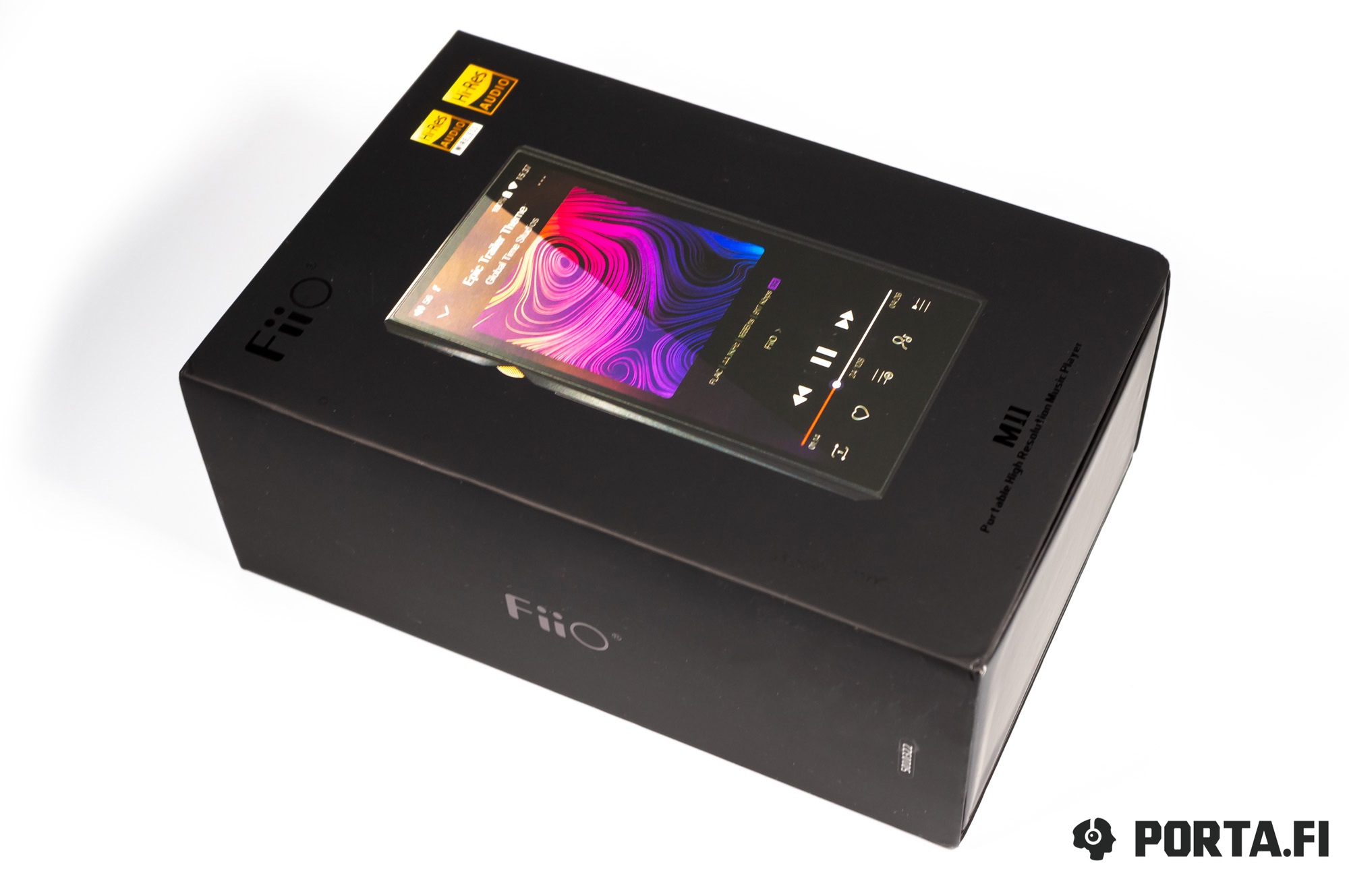 M11 is planned to substitute X5 III, so it has received approximately the same price tag – it costs around 450 USD, and this may vary depending on local distributors and taxes.
Specifications
Processor: Exynos 7872
DAC: 2 × AK4493EQ
OPA: 2 × OPA1642 + 2 × OPA926
RAM: 3 Gb
Built-in memory (user available): ~25 Гб
Memory expansion: 2 × MicroSD up to 2 Tb
Wireless interfaces: WiFi 2.4 GHz, Bluetooth 4.2
Bluetooth codecs: HWA, LDAC, aptX, aptX HD, SBC
Input: USB-C
Outputs: 3.5 mm (phone, line out, coaxial), 2.5 mm balanced, 4.4 mm balanced
Screen: 5.15″, IPS 720×1440
Battery: 3800 mAh, Li-Po
Charging time: < 2.5 hours with Quick Charge
Playback time: >13 hours (single), > 9 hours (balanced), >48 hours (Bluetooth)
Format support: ISO, DSF, DFF, DST, DXD, APE, ALAC, AIFF, FLAC, WAV, WMA, MP3, OGG, WMA, AAC
Maximal resolution (depends on format): up to 384 kHz/32 bit, DSD256
Dimensions: 71 mm × 130 mm × 16 mm
Weight: 211 g.
3.5 mm headphone output
Output power: ≥195 mWt @32Ω, ≥22 mWt @300Ω
Frequency range: 10 Hz ~ 90 kHz (– 3 dB)
Signal/Noise ratio: ≥118 dB
Output impedance: <1Ω
THD+noise: <0.003%
Channel separation: >72 dB
"Balanced" outputs
Output power: ≥ 550 mWt @32Ω, ≥89 mWt @300Ω
Frequency range: 10 Hz ~ 90 kHz (– 3 dB)
Signal/Noise ratio: ≥118 dB
Output impedance: <2Ω
THD+noise: <0.002%
Channel separation: >107 dB
Accessories and packaging
FiiO have somewhat change the appearance of the top cover – it has become velvet-like and thicker in general. Overall construction has remained the same – we take off the outer part, open traditional black cardboard box and see the player on the top and the accessories are under it:
silicone case
tool for card tray removal
coaxial output adapter
USB-C cable
So we get a basic nuber of accessories for any player. The premium artificial leather case is sold separately but luckily it is not expensive. I think soon we will see many 3rd-party options.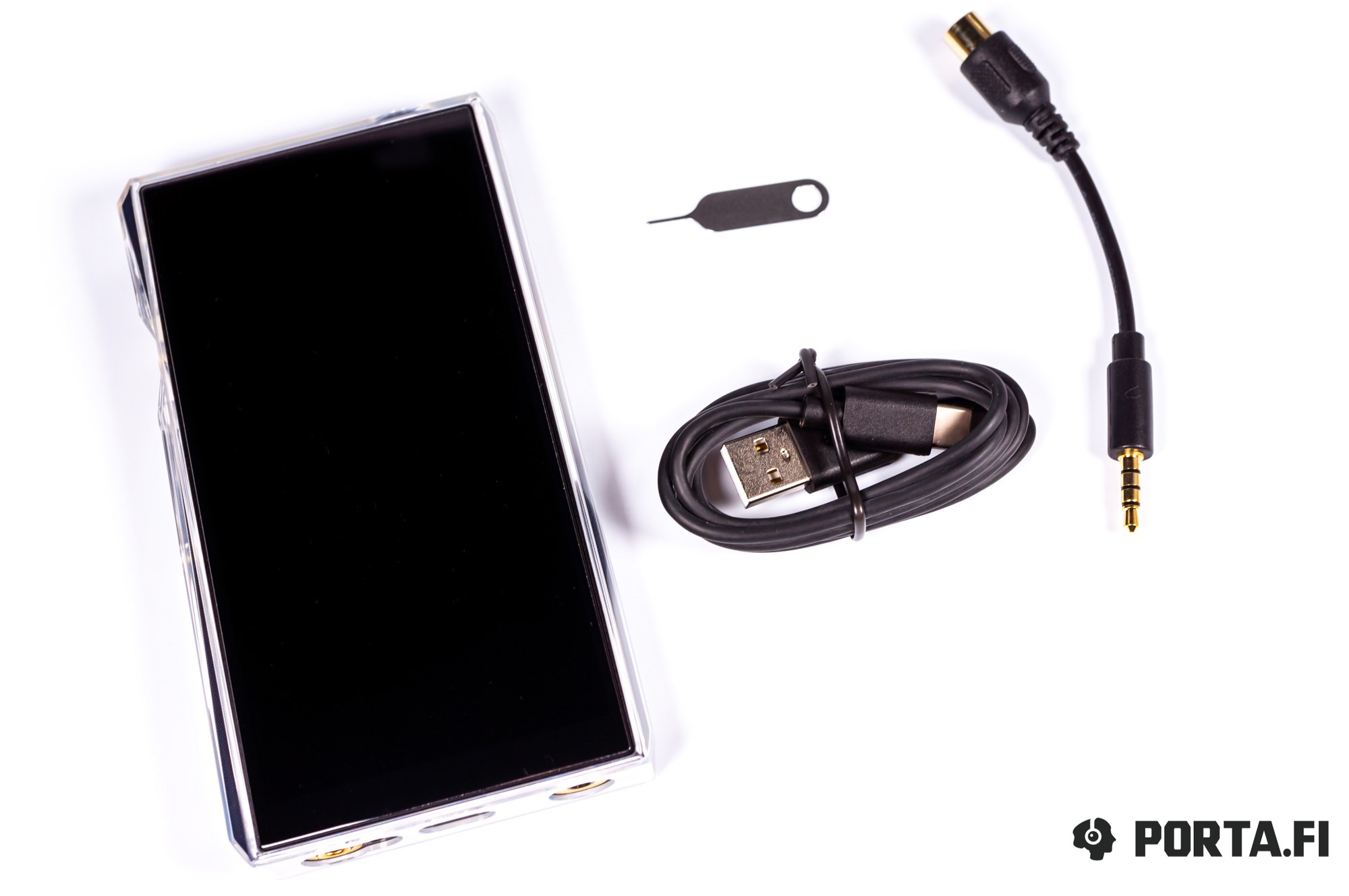 FiiO have also done a good job having applied protective films at the top and bottom glass panels, so you get a protected device out of the box.
Design and controls
If we try and characterize M11 in couple of words, we can end up with a simple formula: "vertically stretched X5-III". The company has decided that the design that has received Red Dot Design Award shouldn't be changed, but rather adopted to new screen size. So the player is made of black aluminum and has a shape of a regular brick, that has the only addition of the navigation and control buttons and wheel on the left side. The back panel now has a carbon structure which makes player look really good.
Despite rather big height the thickness and the weight of player have remained moderate and we can say it can fit into a pocket without too much inconvenience. It fits just well onto the palm of the hand, however in order to reach the opposite border of the screen you will have to use your second hand or change grip.
There is a place for control buttons and wheel in the left part of the player, that looks similar to X5-3 and X7-2. Here we get a volume wheel, track navigation buttons (that can skip or rewind tracks) and play/stop button. The encoder is of a good quality, the volume wheel is turned just good with well fixating clicks, without skips or false work.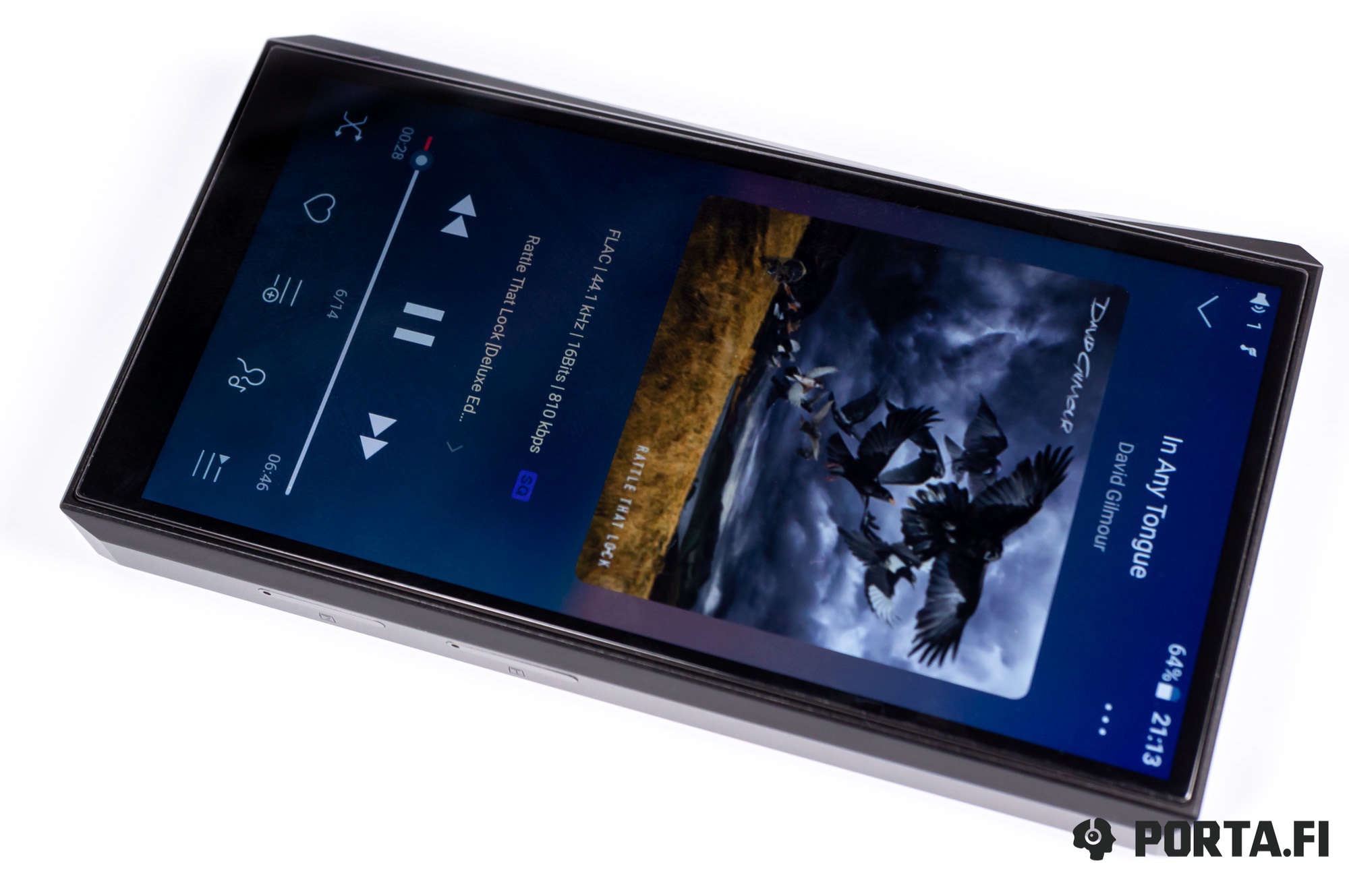 The top of the player sports on/off button and there are two slots for microSD cards on the right. As in other models, they are made using a tray system, that is designed to protect the insides of the player from dust and frustrate users who keep forgetting the tool to remove the tray. Given that the prices for microSDs keep going down, soon we should have no problem to take 1 TB of music inside M11 – good news for DSD lovers.
There are the following inputs and outputs on the bottom of the player: USB-C and three audio outputs. Traditionally USB-C allows not only to charge the device (and yes, we have Quick Charge here), but also to use it as a DAC, to get access to memory and to get digital USB out to external DACs. Due to Quick Charge capability, M11 can be fully charged in 2 hours and 10 minutes. It will be enough for 13 hours playback single-ended and 7-8 hours from balanced outputs. Of course the result varies depending on load and usage of wireless interfaces. Interesting that Bluetooth shows extremely good playback results – I have decided to cease the test after 30 hours with plenty of battery remaining. It is a good illustration of how the power is consumed by the player and why even high-capacity batteries can provide us with no more than 8-12 playback times.
FiiO developers, as well as many others, have understood the benefits of 4.4mm connector to go balanced. However they showed care for those who have purchased expensive 2.5mm cables and have decided to supply both options. Upon the whole, I support the move to Pentaconn as it is more convenient and allows to better fixate the jack. 3.5mm output can serve as line and coax outs.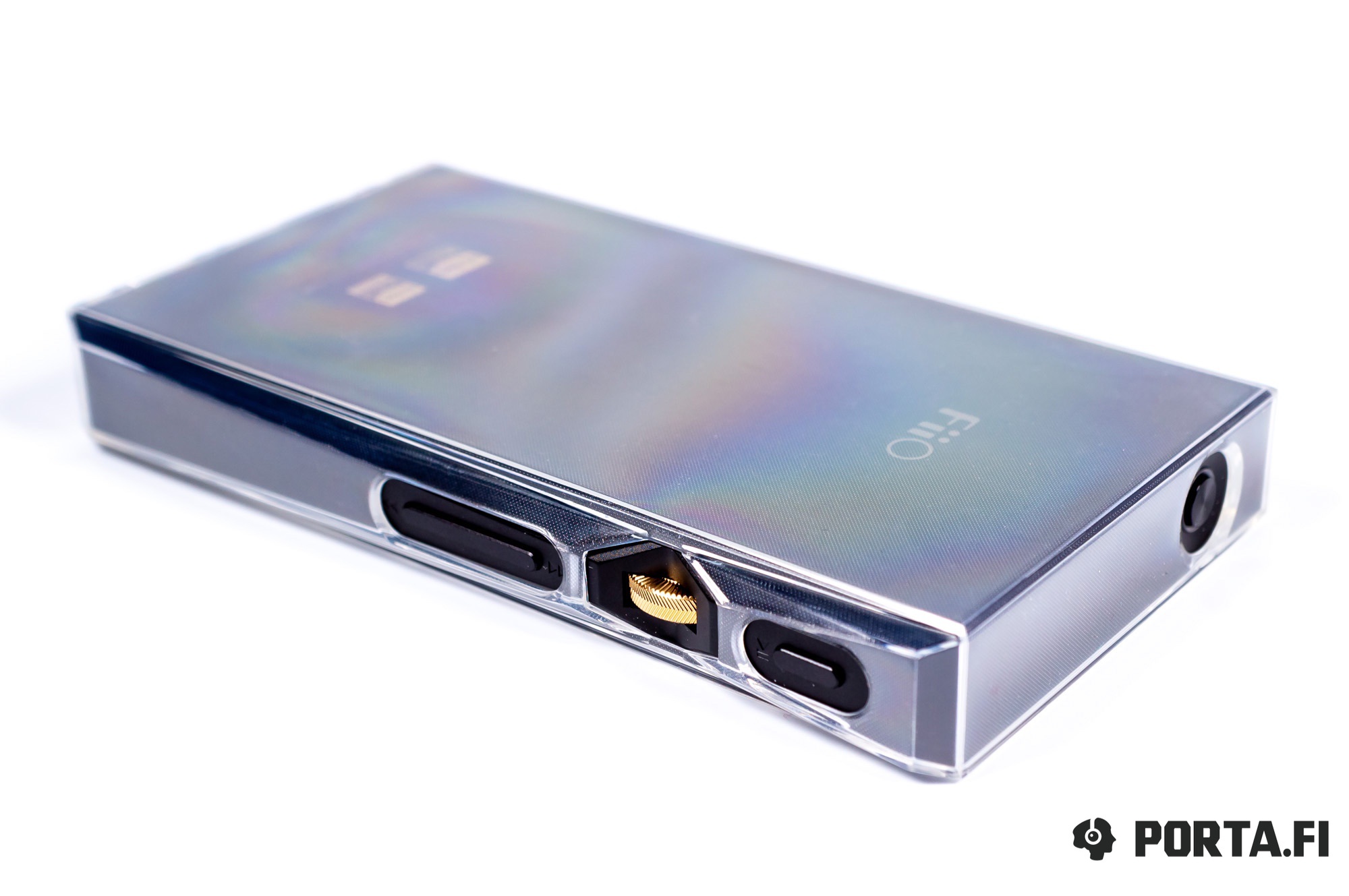 The screen occupies the most part of the front panel. It is big, but due to narrow borders the player dimensions have remained acceptable. FiiO shows more care about portability than, for example, Astell & Kern. The screen is good and actually I can place it in top-3 of screens that we currently have in DAPs. It is big with good colors, resolution and viewing angles. The brightness is enough for usage under direct sunlight and the taps and swipes are registered without any problems.
Upon the whole, this is the development of FiiO ideas, providing usual great build quality.
Firmware
As previously, here we get Android 7 with FiiO-developed player, however new chipset and increased RAM have brought smoothness. M11 is arguably one of the fastest players I have ever tested. The increased screen has allowed to change the player app design and make it more striking. I hope FiiO will port those changes to other players.
The OS is almost pure Android with slight changers in settings. Here we see sound options (digital filter, gain etc), button behavior change. When you first turn the player on, you will see the initial setup screen where you will be able to choose the interface language and the style of controls – you can choose swipe controls or standard Android bottom panel.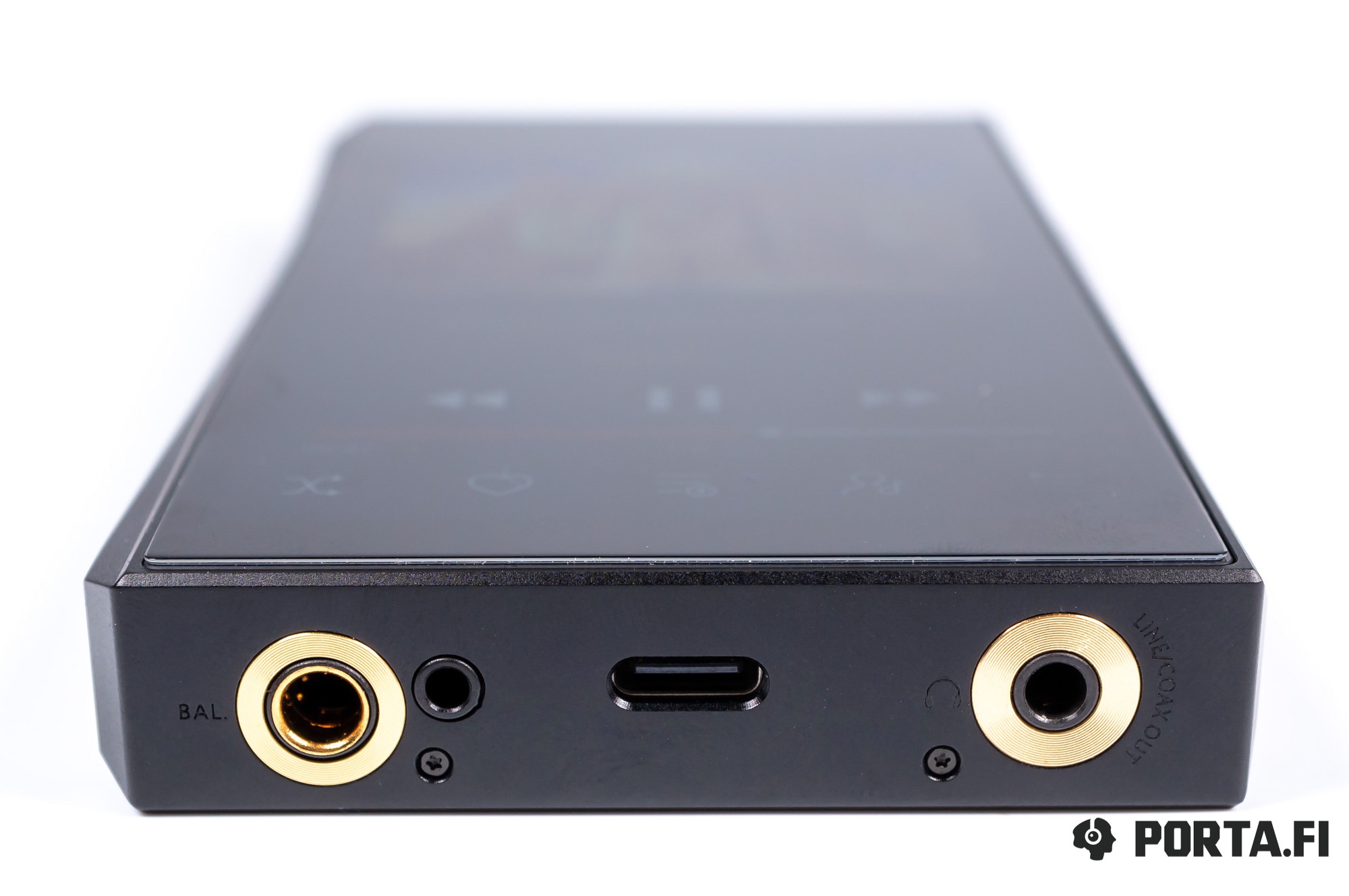 Stock firmware doesn't offer Google Play Store, since Alphabet are not licensing their services for Android 7 anymore and chipset is limiting the use of newer version. I think that 3rd party developers will be able to add Google Play in future, but in stock variant you are limited to the following variants:
installation of apps using APK
3rd party markets, such as APKPure
built-in FiiO app containing the links to main streaming services and to other useful utilities
As you can see, there are no problems with app installation.
I've also enjoyed the sleep implementation that appeals to me even from M7 release. It is convenient when it's not necessary to switch the player off and just to pause the playback. The discharging time will be very low. The playback restart is also almost immediate.
This time FiiO have not added Pure Music mode that hides all apps except the player from the user. However FiiO states that this option is under development. I do not understand the usefulness of such approach as I am okay with running player as one of the apps within Android system, but the more functionality we get, the better.
As for FiiO Music, it has preserved the logic of its work on the one hand, and on the other it is perceived as a totally refreshed software, due to new UI. Instead of choosing from several pre-set themes, you can add any picture to background and even apply desired levels of blur and transparency. Here we also get the mode when the album cover serves as a background, it looks really stylish. The player is full of such small and interesting design ideas. For example, the round picture with the mini-version of cover in the lower part, rotates to imitate the vinyl disc.
Overall functionality has remained the same. We get a convenient media library divided into artists, albums and tracks with ability to perform operations to files. There are also recently added , recently played and most popular track lists. Also media library has a search functionality that allows to quickly find needed tracks and those who hate tags get folder view. The player has all volume matching capabilities, gapless playback and play through folders function.

I think it is not necessary to devote more time to FiiO Music player description, as its operation is quite intuitive and the understanding how to use it comes in no more than two minutes.
The player has all needed modern features such as DLNA and Bluetooth, including LDAC that works both as transmitter and receiver. As you can see there is no problem with connectivity at all.
The firmware works rather quick and of course it is due to good hardware. There have been no problems with it during my tests. However, I don't load torrents from player and don't use it for transcoding of 4k Blu-Ray rips, so I might have missed some scenarios.
Sound
I have used the following headphones to test the player: iBasso IT04, Meze Empyrean, Audio Zenith PMx2, Noble Audio Khan, Campfire Audio Andromeda and Solaris, Unique Melody Mason V3, HUM Pristine and others.
FiiO have decided not to proceed with X5-3 sound signature and have produced a neutral player that has a slight accent on micro details.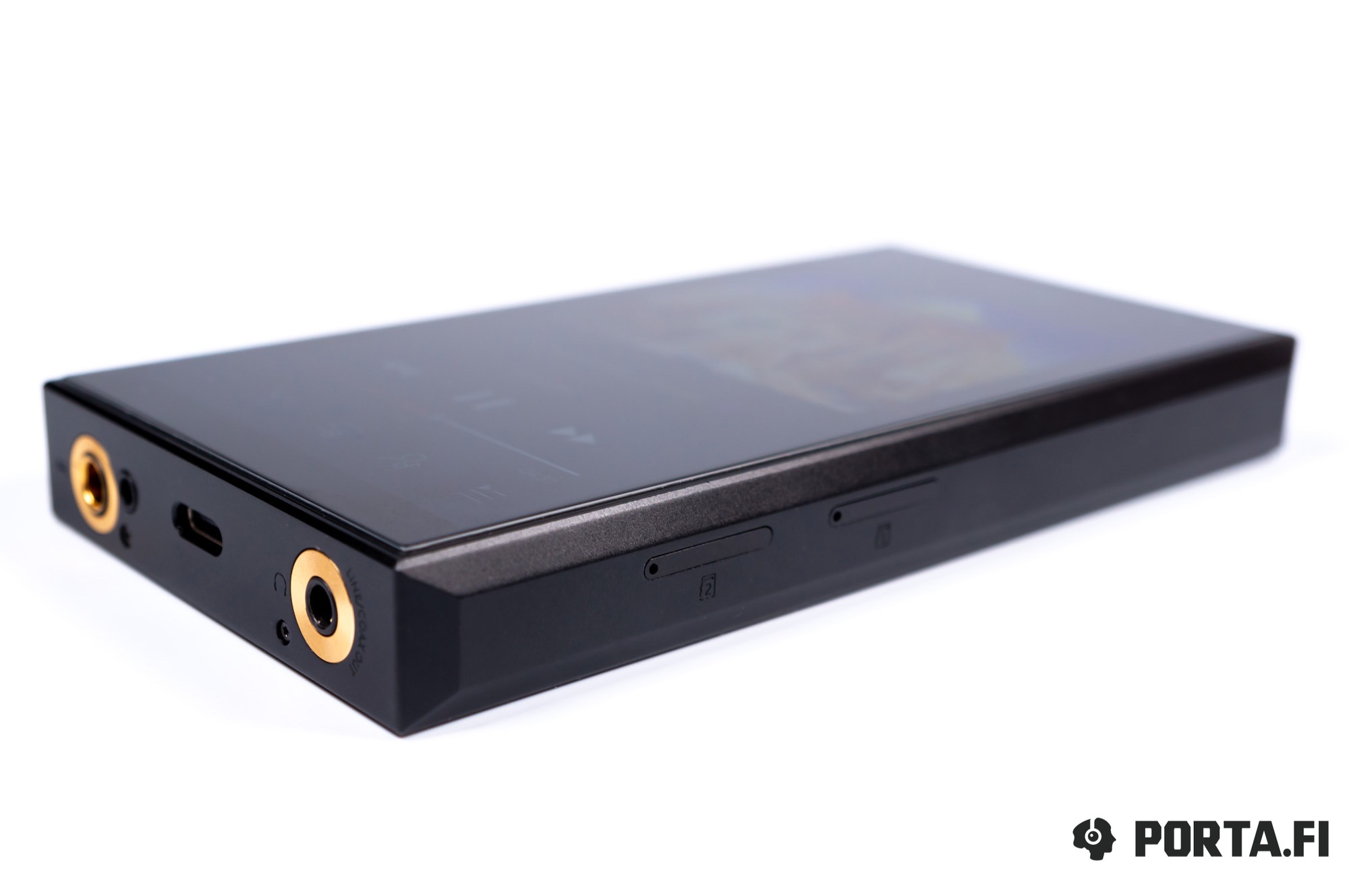 The bass is linear with good control and resolution. The lows have very good depth and are well controlled (though not ideal). The player has good textures and builds the melody foundations just well. However if you want your source to have accent on lows (and more logical way is to achieve this with headphones), M11 will not be and optimal choice for you – you will get as much lows as there is in the recording.
The mids are well controlled. They are natural and neutral with good vocals and instrument character transmission. Player does not bring additional effect with weight or bring pseudo details by enhancing the upper mids. M11 has a very slight accent on micro details, and it does not sound too monitor to call it dry. However, it is quite critical to the quality of recordings and will not hide problems (but will not emphasize them as well). The soundstage is slightly average both in width and depth. It is one of the biggest pluses of this player.
The highs sound good here as well. M11 has good treble length, good resolution and natural attacks and decays. The layering is on the basic level and it is normal for mid-fi players. The amount of highs is just right and the quality is good, so the overall presentation is balanced and full of overtones.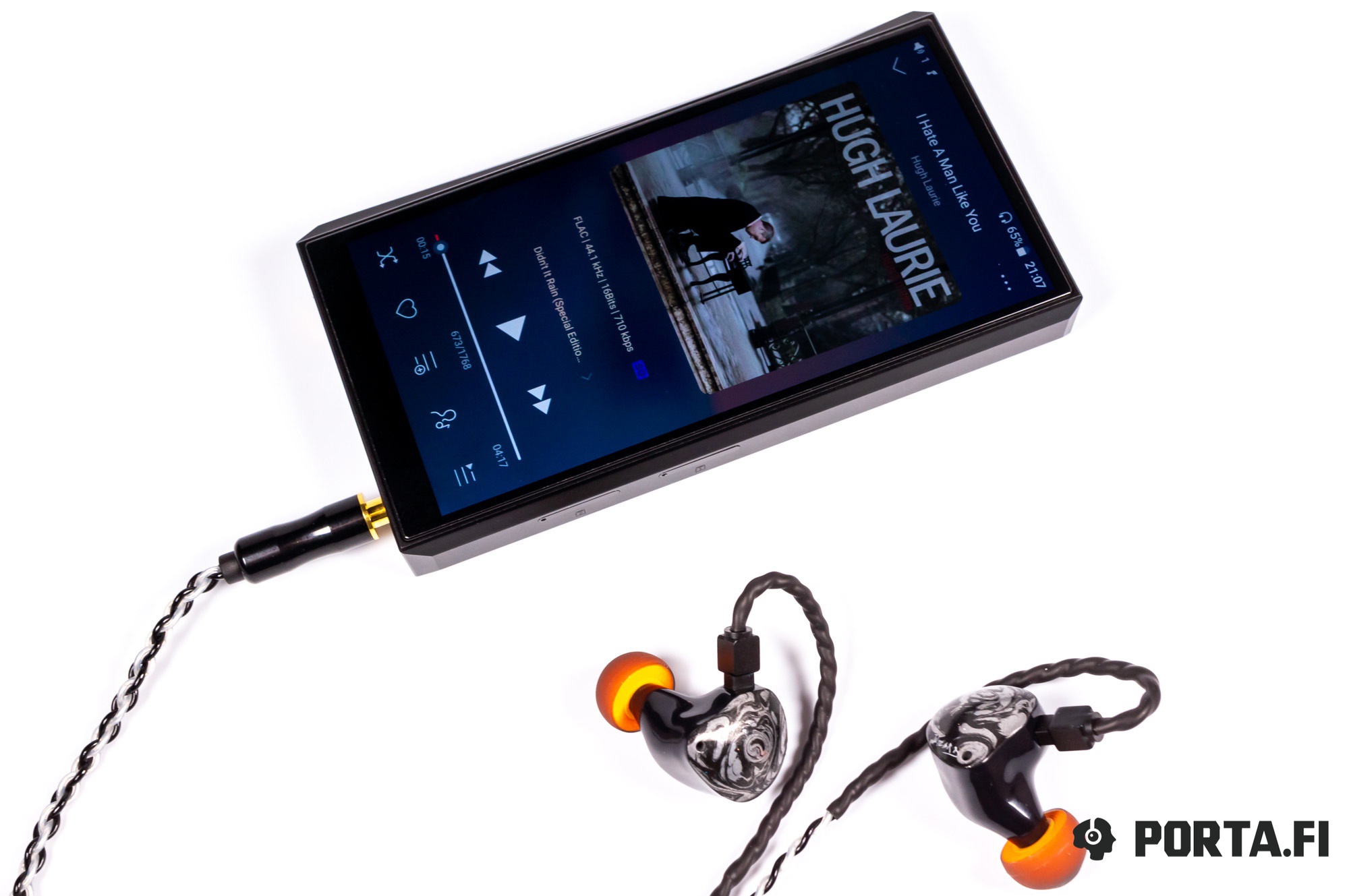 I need to note the presence in the player of the "all to DSD" upsampling function, it significantly improves the imaginary stage and makes the sound more spacious and open, but you have to pay for it with a noticeable decrease in battery life.
Comparisons
I have chosen several models based on price first of all, and also took into account the streaming availability. So here is our short-list.
FiiO X5-3 Of course I couldn't miss the ancestor of M11. If we don't pay attention to the speed of UI and abilities and talk about sound, the players will be not at all alike. X5-3 offers more monolithic presentation due to additional weight and can be described as a dark player. If you like such presentation, it is necessary to audition M11 prior to purchase. Of course M11 is more technical, but the changes in tonality are dramatic and it is not necessary you will like M11 sound more.
FiiO M9 I think it is the closest player to M11 in terms of overall presentation. M11 is better in resolution both in micro and macro-details, shows musical contrasts better and controls the sound across all frequency range with more authority.
FiiO X7-II Despite the slowness of UI this flagship overcomes M11 in terms of sound quality, bringing music in a more natural way mainly due to more weight of the instruments. Probably the new amp using THX chip will make the difference even more noticeable.
iBasso DX150 And again I should repeat that we must ignore UI speed and smoothness and concentrate on sound. M11 is a little bit more detailed on the edges of frequency range, and DX150 has more emotional presentation. You should decide what is more important for you. DX150 has additional advantage using changeable amps.
iBasso DX220 One of the main mysteries for me is the desire to compare FiiO M11 to DX220. iBasso engineers have constructed their top and haven't had any limitations in circuitry engineering. This has led to better highs (especially in terms of length), better drive on lows and more emotional mids.
Astell&Kern SR15 This is the player that can be compared to M11 in terms of UI smoothness (M11 is slightly better in terms of speed). Here we see the difference in sound. M11 controls lows better and is more detailed on mids. S15 has famous AK coloring and sounds appealing.
HiBy R6 and R6 Pro And again two players that can be compared in terms of speed. Interesting, I have found some lags on R6 Pro during the tests. Upon the whole, R6 Pro has different presentation from M11, it is more massive and less detailed, so you should choose up to your liking. Regular R6 model is worse than M11 due to less complex highs and high output impedance.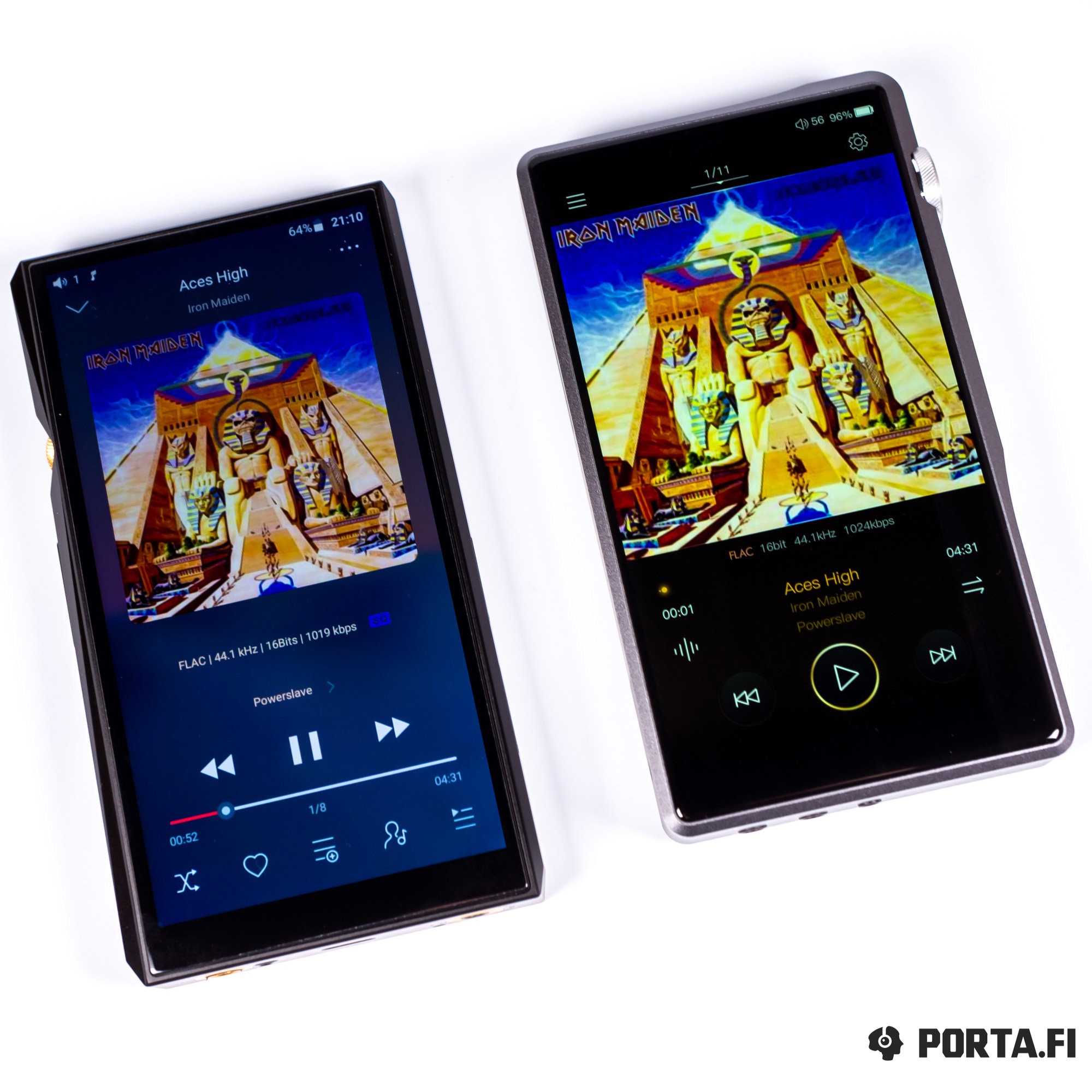 Compatibility
M11 is quite powerful, it will be enough for most over-ears, including high-impedance variants. Of course there are several headphones that will be an exclusion but they are designed not for portable setup. Low sensitivity models might require balanced connection but this won't be a problem.
The difference between single and balanced is not that striking and apart from power brings slightly better channel separation that gives better sound stage. Of course this should be compared by putting both outputs to the same volume levels and using sound meter. This means there is no sense to mandatory go balanced, but you should consider it for harder-to-drive headphones.
Sensitive IEMs work good here as well – the background noise is barely noticeable.
The player presentation is almost neutral and there are no limitations in choice of headphones – just use your sound preferences. FiiO headphones work great here, for example FH7 with new LC-4.4D cable.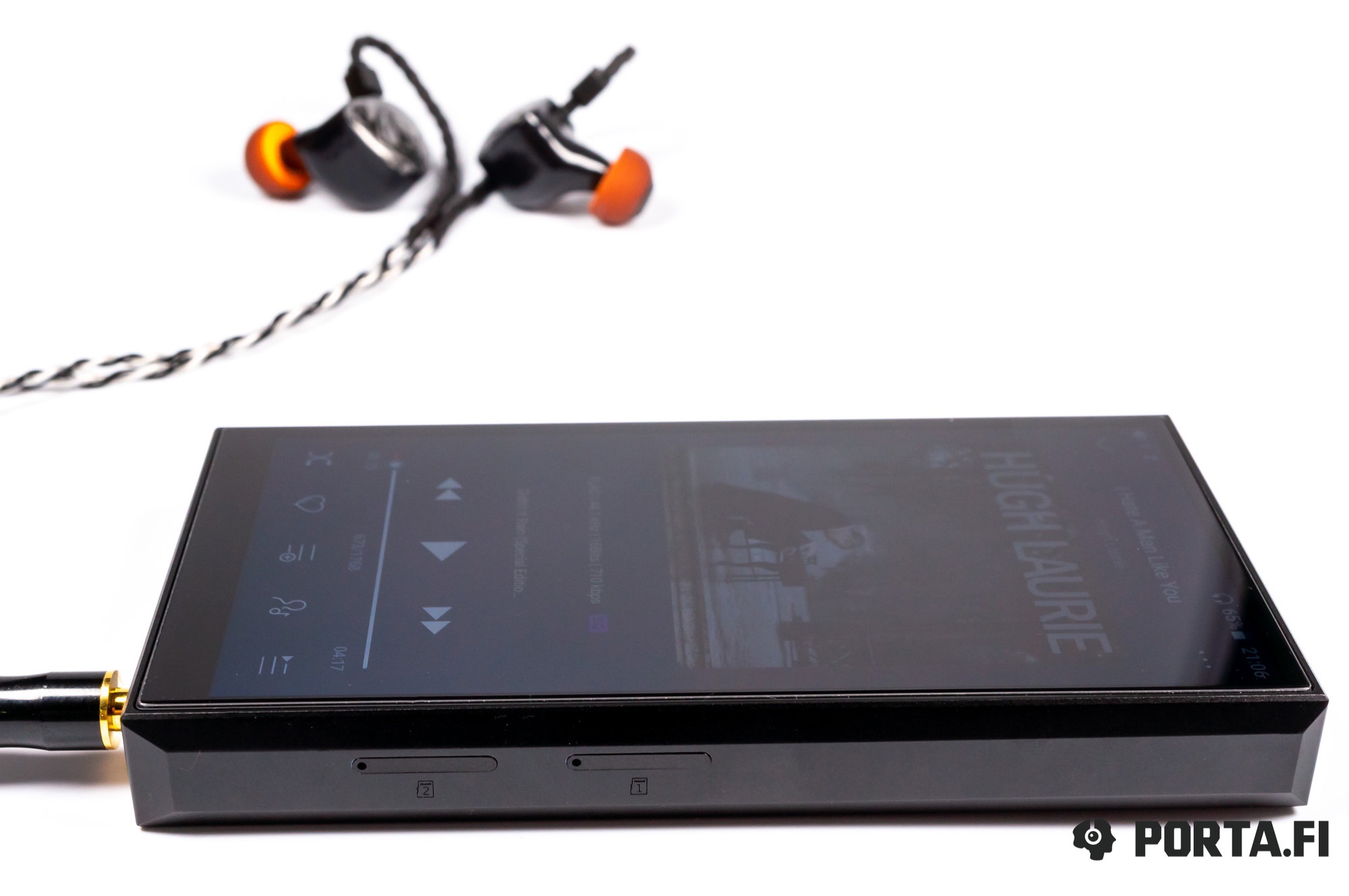 The player is fully universal in terms of style, you just have to understand that you will get exactly what is recorded in track without any enhancements. Due to the focus on micro details the player is rather critical to the quality of recording – approximately 8 out of 10.
Example tracks
Lord Tusk, Roxanne Tataej — Know Ways Maybe I know modern jazz too bad, or this genre now contains a lot of slightly relevant compositions, but I strangely find a lot of interesting and unexpected things in Jazz section of streaming services. For example, the Untitled (18 Artists) album inspired by Jean-Michelle Basquiat. If you decide to listen to this track (or album), you should better familiarize yourself with the biography of Jean-Michelle. This will help to better understand the broken rhythms that are in the contrast with vocal harmony of this composition. Returning to FiiO M11, it shows its better qualities on this track – thick and detailed bass, full of volume mids and good highs.
Bruce Springsteen — Tucson Train For me, Springsteen is one of those singers who are closely connected to the USA. He is one of the dinosaurs of rock music (in a good way) and makes it into the list of musicians you have to hear at least once. So I have had to listen to Western Stars and have been rewarded with this track. Of course it is not something very outstanding but it is a good example of everything being done the right way in the track: good melody, sticky chorus, great orchestration, and of course the plot. M11 allows to evaluate everything fully revealing every aspect.
Hildur Guðnadóttir — Bridge of Death I couldn't miss the great series that HBO has brought to mankind. I will leave my admiration to "Chernobyl" aside to concentrate on a certain aspect – the music that has played the key role in creation of atmosphere. Of course ambient is the genre that fits just great and Hildur Guðnadóttir has fulfilled the task just right. The FiiO newcomer copes with it great, building scary sound landscapes, filled with micro details and unusual transitions.
Conclusions
FiiO have made not only the player with good sound, but a modern device that is full of technology – from streaming to Bluetooth, while maintaining great usability.
Translated by: Vadim Kolchev