Shanling developers have obviously decided to build on success of their first Android Shanling M6 player and have released version with similar designed and upgraded sound. If you think you've seen such approach somewhere, then yes, and the name of this model makes deja vu feeling even stronger, since it has received the name of M6 Pro.

Many findings that we have seen in M6 have made it to Pro version intact so this review will be slightly shorter, since I will shortly cover the things that have been left the same, so I advise you to read it first.
Of course the first thing that has change is audio chip. Now there are two AK4497EQs and the amplifier has been reworked towards more power and other better characteristics.
Of course the price has been influenced as well, it has become bigger and Shanling M6 Pro can be purchased around 800 USD.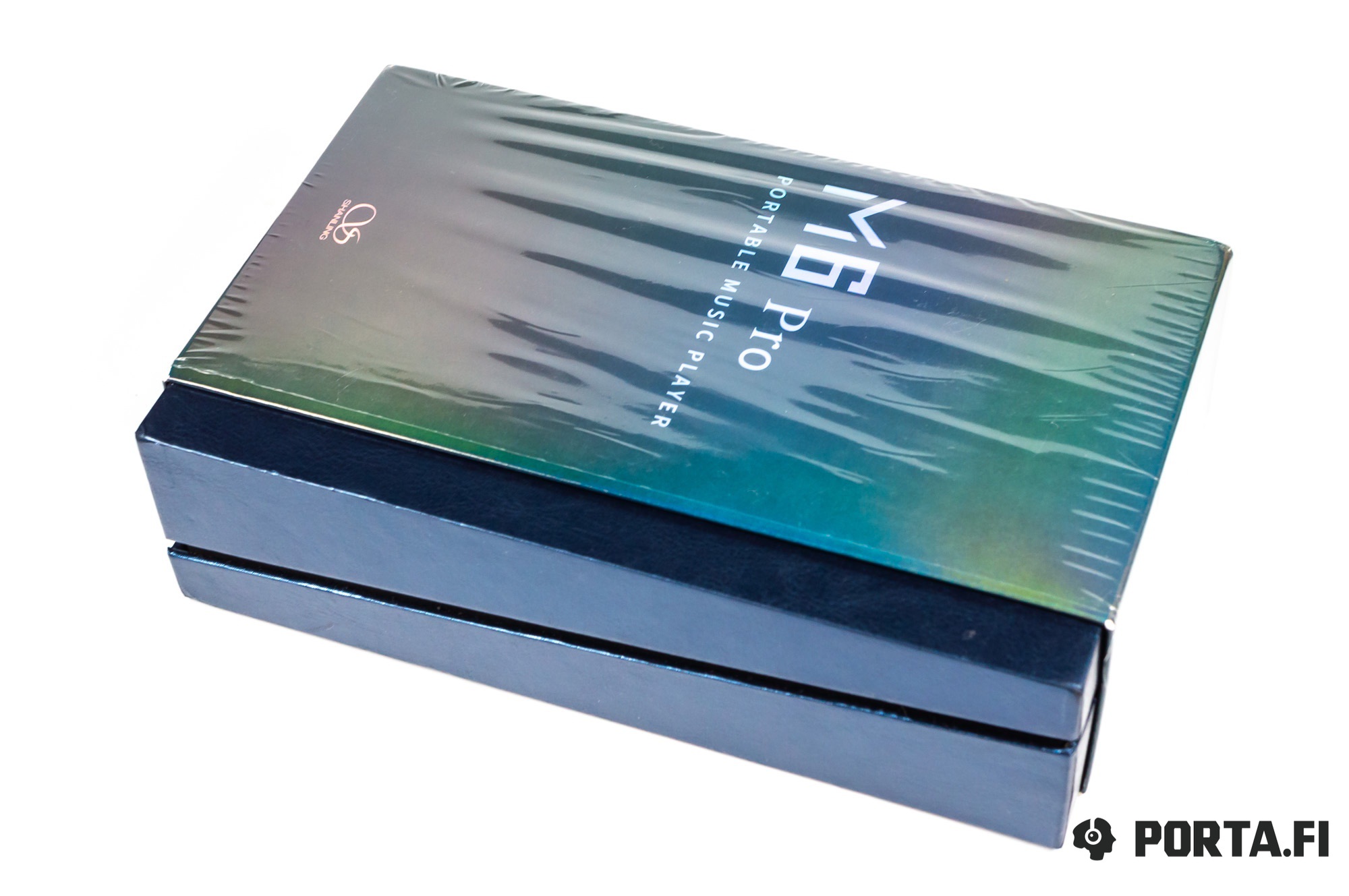 Specifications
Chipset: Snapdragon 430
RAM: 4 Gb
Built in memory: 32 Gb
External memory: MicroSD up to 2 Tb
OS: Android 7.1
DAC: 2 × AK4497EQ
AMP: 2 × OPA1662 + 2 × ADA4610 + 4 × BUF634
Outputs: regular — 3.5 мм, balanced — 2.5 mm and Pentaconn
Inputs: USB-C
Screen: 4.7″, Sharp IPS, 720 × 1280
Battery: 4000 mAh
Playback time: up to 13 hours in single DAC mode, up to 9 hours in dual DAC mode, up to 8 hours balanced
Wirless codecs: WiFi 802.11 b/g/n with 5 GHz support, Bluetooth 4.2
ПBluetooth codec support: two-way — SBC and LDAC, transmission only — aptX, aptX HD, HWA LHDC
Max supported resolution: 768 kHz/32 bit, DSD256
Format support: DSF, DFF, DXD, ISO, APE, FLAC, WAV, AIFF, DTS, MP3, WMA, ACC, OGG, ALAC, MP2, M4A, AC3, M3U, M3U8
Dimensions: 72 mm × 18 mm × 134 mm
Weight: 244 g
Single ended
Output power: 200 mW @ 32Ω
Output impedance: <1Ω
Signal/noise ratio: 121 dB
Channel separation: 75 dB
THD + noise: 0.0009%
Balanced
Output power: 600 mW @ 32Ω
Output impedance: <2Ω
Signal/noise ratio: 123 dB
Channel separation: 110 dB
THD + noise: 0.0011%
Accessories and packaging
The company has its own approach to packaging and presentation, and M6 Pro is no exclusion: foiled dust cover and inner box that opens diagonally — everything provides needed emotions during the unboxing.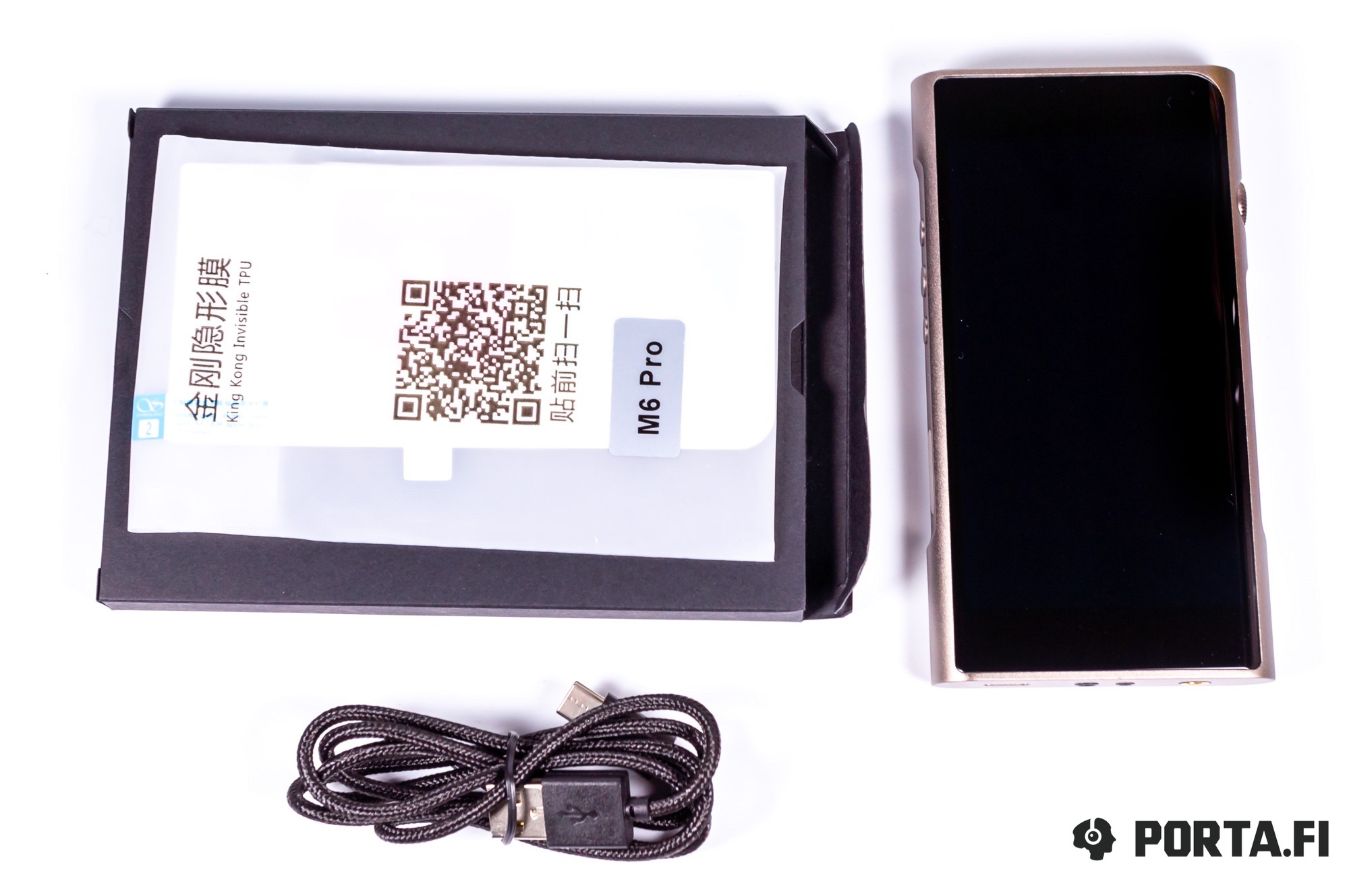 Box contents are minimalistic: player itself, couple of protective films and USB-C cable. The protective case is missing so you will have to purchase it separately. It is only left to explain this by willing to save the environment, like Apple have done recently.
Design and firmware
There are very minimal changes to appearance, and the player has inherited the metallic body shape with well known rounded corners and projections that enhance the grip. The playback buttons are the same, as well as volume wheel and on/off button. Position of jacks and interfaces is also the same, as well as sensor screen. And really, why would you change anything that convenient and ergonomic?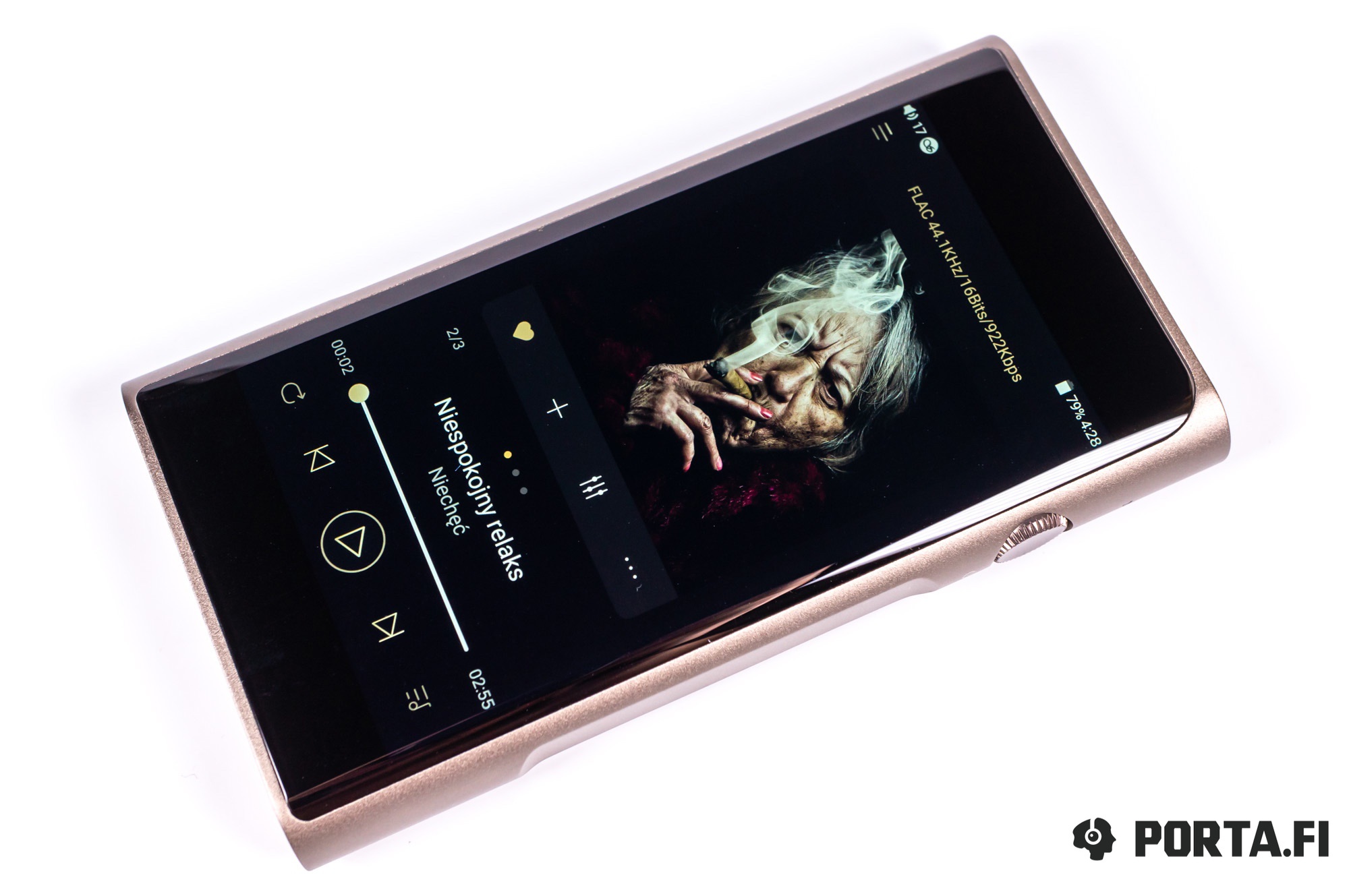 After a little thought, Shanling have still decided to design their Pro version a little different than FiiO have done, and have made the first variant in stylish grey-gold color. After that they have released pure black version as well.
The build quality is very good, player feels great in hand and is pleasant for an eye.
Speaking about firmware, we still get Android 7 here with couple of reworks in the form of brand player. The latter is convenient and functional so you won't really spend any time trying to understand how things work. By default there is no support for Play Store and MQA, but the first one can be added in 5 minutes according to Head-Fi instructions, and the company has begun movements towards MQA. For now, this hyped format is available for M5s, and I think it is only a matter of time and agreements to see it in M6 and M6 Pro.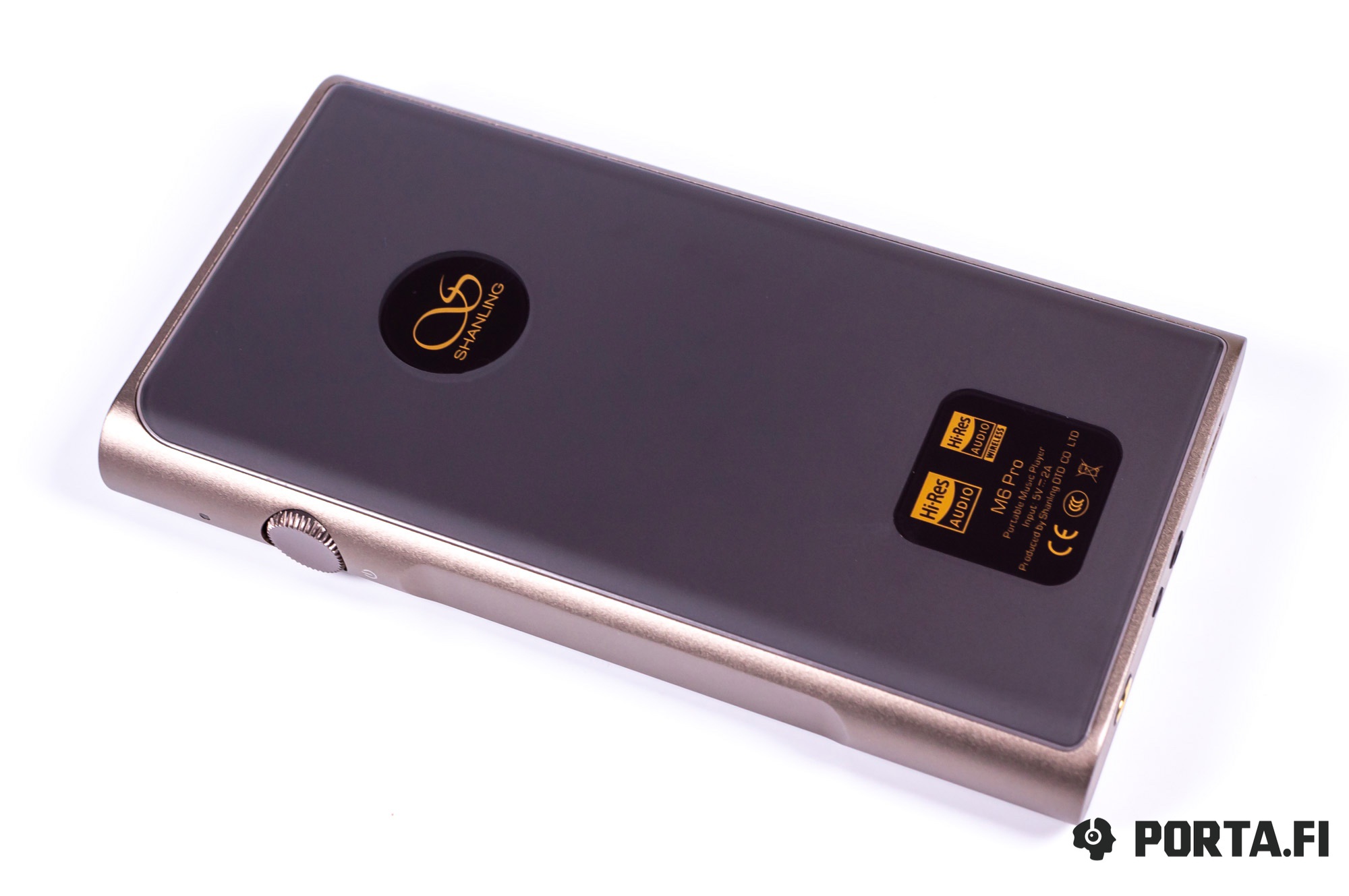 The firmware is stable enough and considering the previous experience I can assume they will update it periodically and add new functionality.
Sound
I have used the following headphones for listening purposes: Noble Audio Khan, IMR Acoustics Rah, Campfire Audio Ara, Meze Empyrean, HiFiMan Ananda, Kennerton Thror and others.
Shanling wouldn't have been themselves if they haven't invented any cool feature for this player and this time we get an interesting single DAC mode. This means that if you need you can disable one of built-in AK DACs and make the playback time significantly longer. Of course it will influence sound negatively (the soundstage will become more flat and mids will have less emotions), but if you need extra juice very much and are not close to AC power, this can be a life saver. In all, the main mode is dual DAC and I provide sound opinion using dual DAC mode therefore.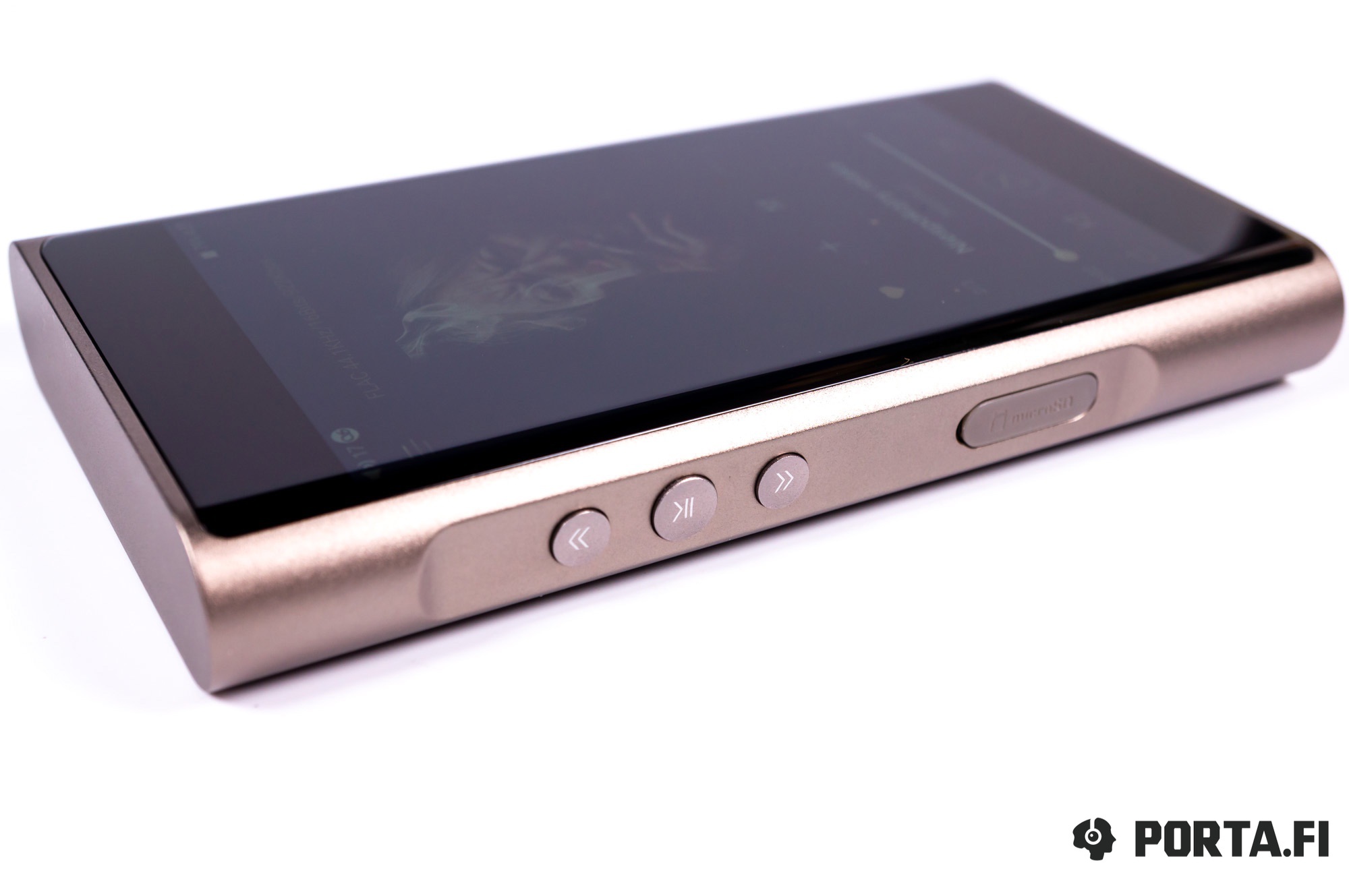 In comparison to the regular model, M6 Pro has increased naturalness and has less brand coloration, so M6 Pro sounds more intelligent and refined. It still has some accents, but they are very small.
Lows are great. They are very natural and have good weight and depth. Shanling M6 Pro does not artificially accentuate it, so the bass is not dry and is monumental. Sometimes the player makes slight accent and weight to lows, but very minimal. Textures and control stay on a very good level and this should be expected for this price tag. Instruments of lower frequency range are slightly accentuated and have distinctive shape.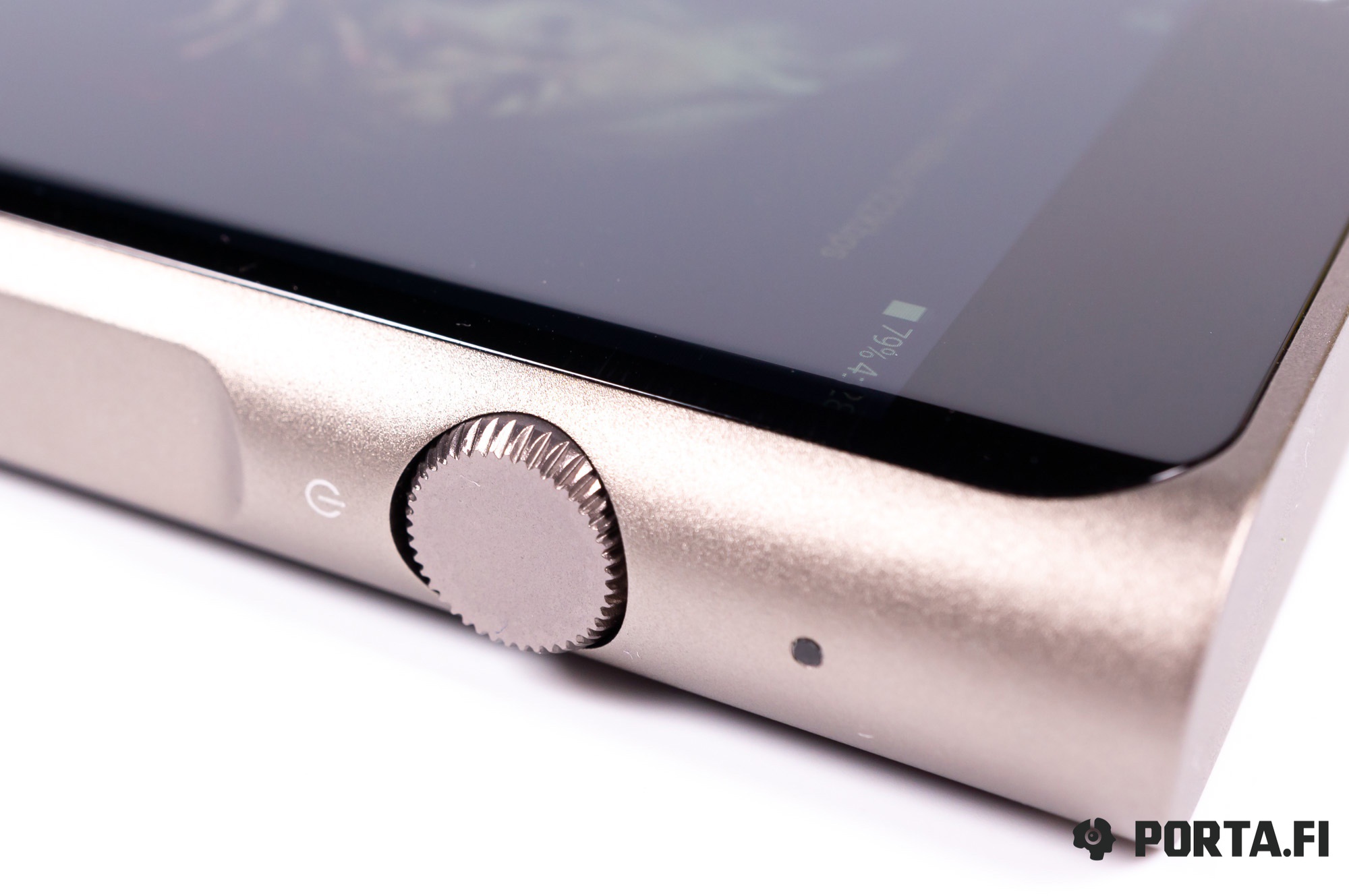 Mids also have slightly analogue sound that is possible due to additional weight. It is more noticeable on the lower mids, while upper mids are less colored. Due to such presentation male vocals and some instruments may get additional body and velvet-like sound and this provides the player with its own peculiar charm. Resolution is of course very good, but there is no accent on micro details. M6 tends to be emotional with accents on macro details. Soundstage is above average in depth and width and it is layering that is very good in the device.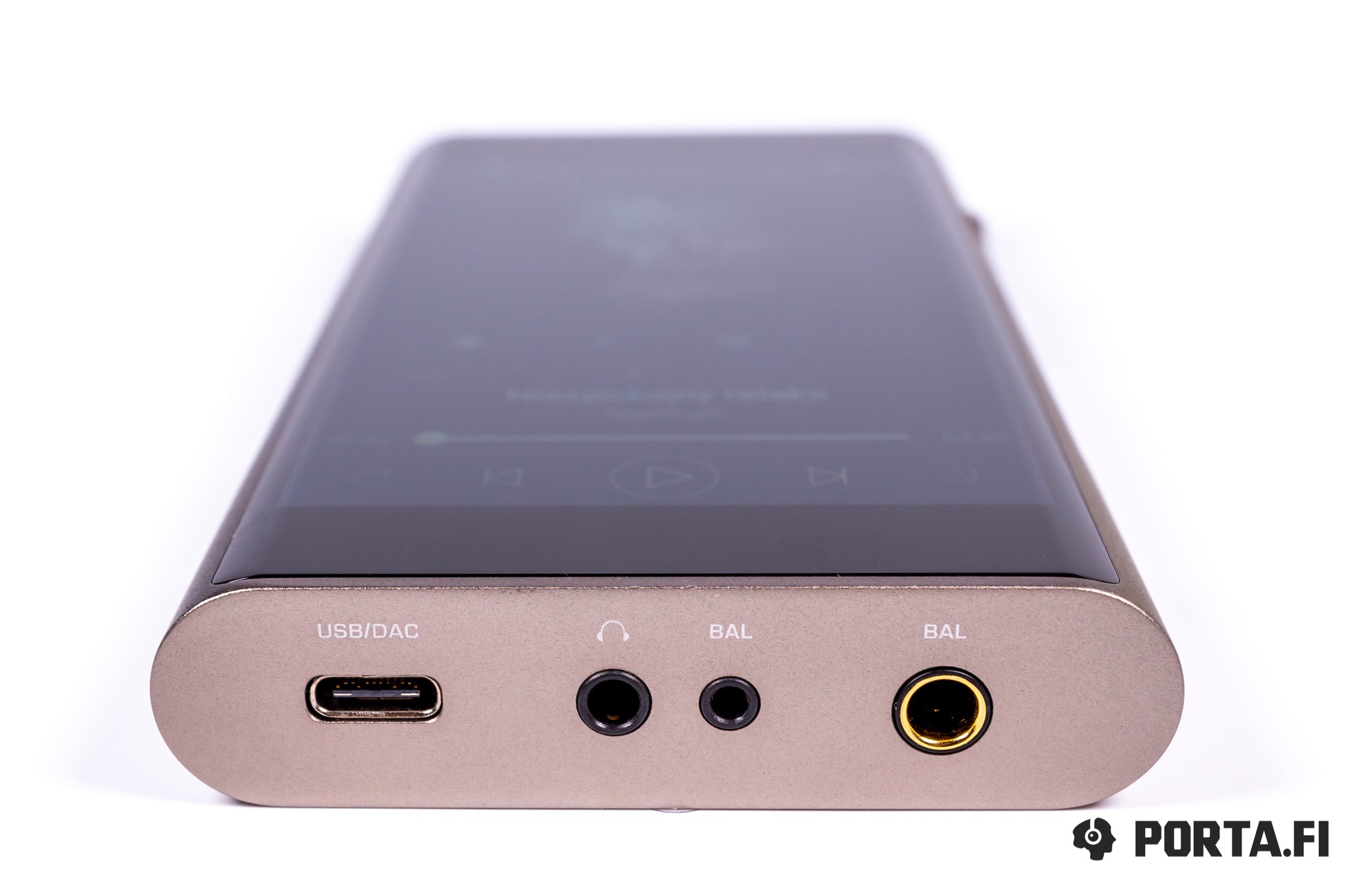 Highs are slightly smoothed. They have great length, control, attacks and decays, but the player provides them with enhanced comfort, although not losing naturalness and technicalities. Layering is very good here, and overtones are above average.
Comparisons
Shanling M6 Diminished accents make Pro version sound more mature, providing more natural and technical sound which is noticeable on both sides of frequency range.
FiiO M11 Pro FiiO player sounds slightly neutral and goes more into micro details, while M6 Pro has more emotions and macro details.
iBasso DX220 iBasso sounds more technical and neutral, making focus on monitor sound and more holographic soundstage, but this implies stricter requirements to recording quality.
HiBy R6 Pro This player makes a step in different direction, it is more massive, more warm than M6 Pro with more distinctive lows and more analogue mids.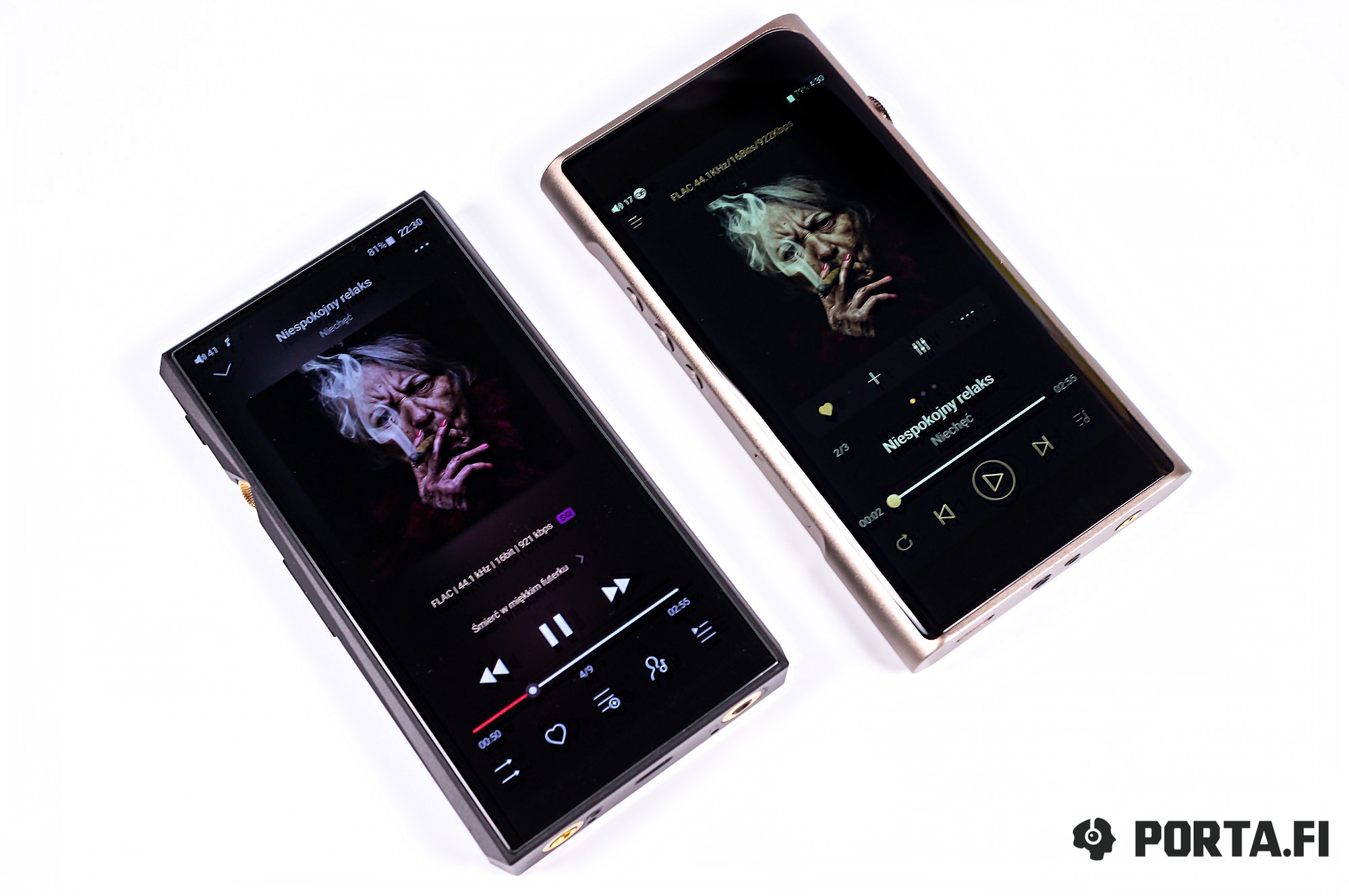 Compatibility
The player is rather universal and three gain positions allow to cope with hard to drive headphones (except for those that have clearly be invented to be listened from desktop setup), 600 mW are serious. It also doesn't have problems with sensitive models and demonstrates good black background.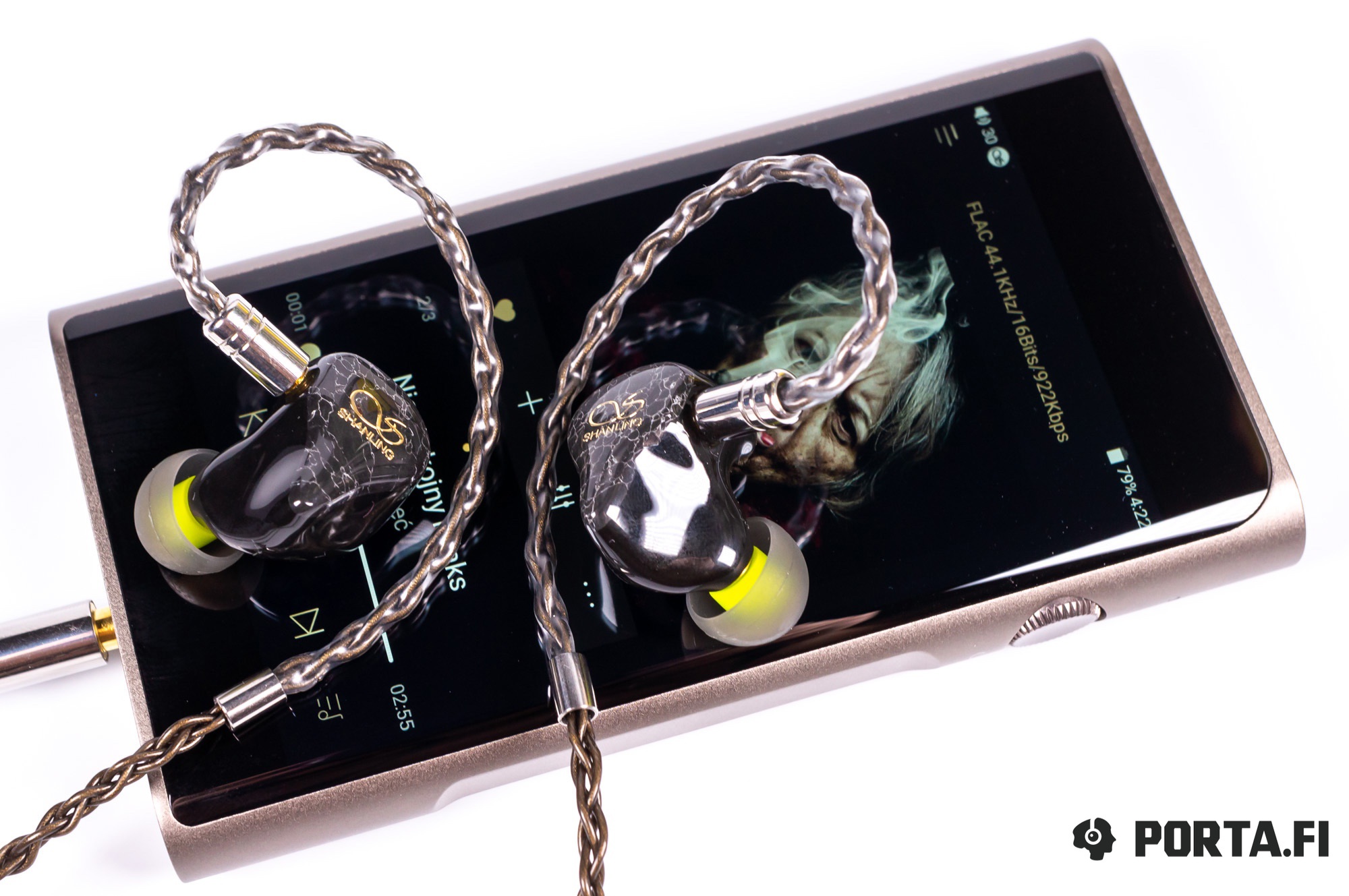 In terms of style the player is universal, but has peculiar charm with vocals and live instruments. Tolerance to bad recordings is averagely critical — I would say it is 7 out of 10.
Example tracks
Pink Floyd — Careful With That Axe, Eugene (BBC Radio Session, 16 July 1970) What should one do when he knows the discography of favorite artist almost perfectly? Of course listen to demo recordings and different rarities that are released by good bands. Pink Floyd is not average good band, but one of the greatest. Of course this variant of famous track is different from high-quality modern remaster, but it has great energy of the band live performance that is absent from studio recording. Technical but not dry Shanling M6 Pro presentation allows to dig deep into all nuances of this composition.
Miles Davis — Milestones Sometimes it's hard to note the chain of links in music. Birth of the Cool album has been released in 1957 and has become a great milestone in post-bop. This disc has given the name for documentary by Stanley Nelson and after that the great compilation "Music From And Inspired By Birth Of The Cool" has been released. So, what do we have here? Of course, speedy and virtuoso trumpet party that is a piece of cake for hero of this review. M6 Pro greatly transmits the smallest nuances without losing emotional component.
David Bowie — Loving The Alien (Live Montreal '87, 2018 Remaster) Another small gem from musical industry. One of the best Tonight album tracks has been created solely by Bowie and has got immediate recognition from fans. This live recording is not as refined as studio one, but sounds more emotional not only because of David, but also because of his great musicians. Pro shows its character well and stylishly underlines smallest nuances without going too much into instrument separation.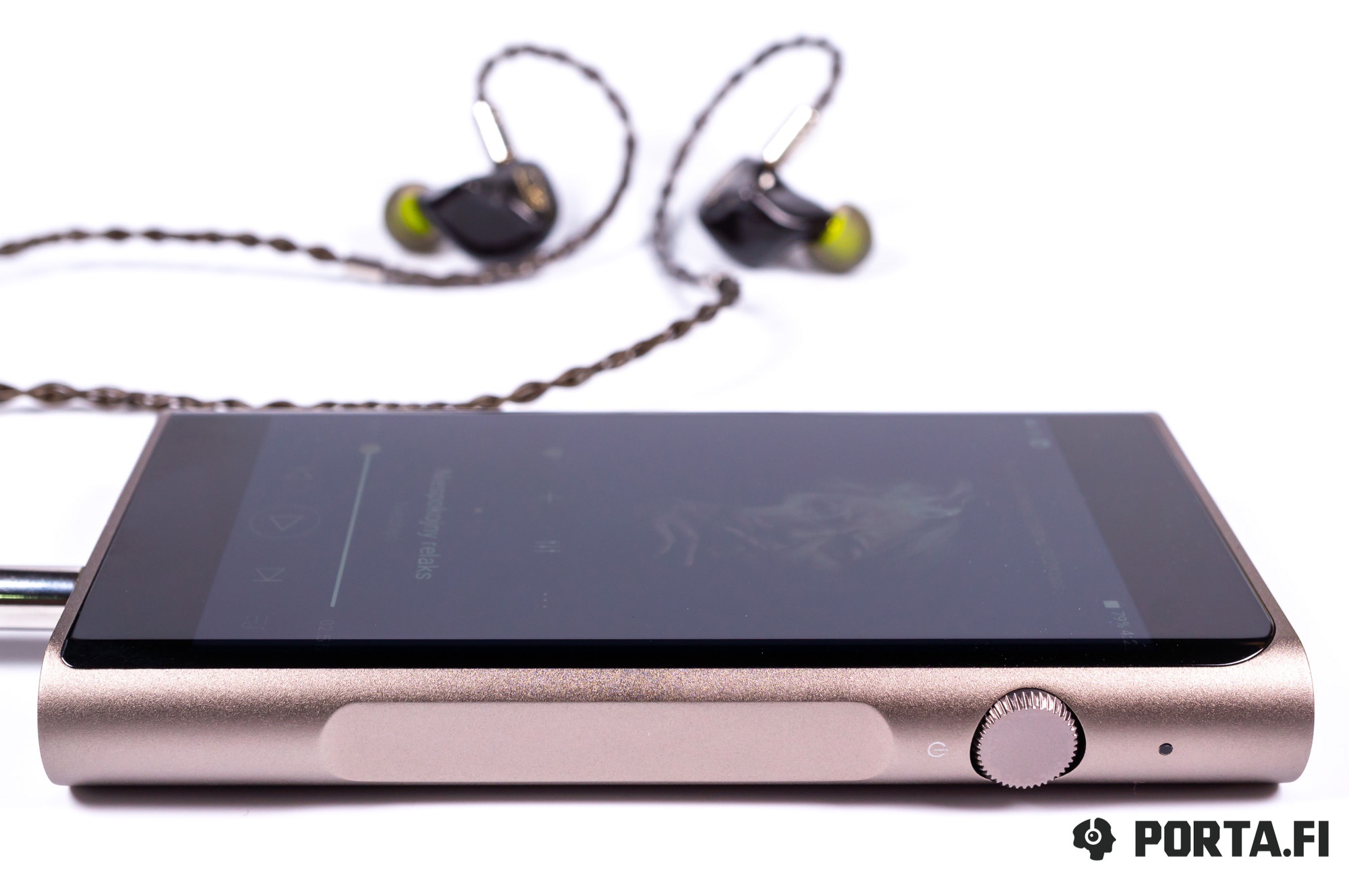 Conclusion
M6 Pro is a well thought over model, it is clearly seen that Shanling engineers have worked with sound thoroughly to make upgrade happen and they have succeeded in it. And besides there are some interesting findings, such as single DAC mode to save battery.
Translated by: Vadim Kolchev