On the one hand, the IMR Rah are not on sale anymore. On the other — I don't miss any IMR models except those that has been sold out before I've managed to order them. So let's speak about Rah still, since they have a good sound concept and takes deserved place in IMR lineup.

Seems like the British headphone manufacturer has decided to move his production to 'boutique' style completely — all new models are released in small numbers and are usually mainly available on pre-orders. As soon as they are not in stock, the model is archived. This is the case with Rah, the first hybrid from IMR that sports planar driver. Of course Rah have been used as a prototype for PB One, but currently they are not available on the official website, so I even don't know their current price. If I'm not mistaken it has been around 400 EUR, but there have been additional discounts for loyal customers (another great finding that has allowed IMR to gather a strong fan community around them).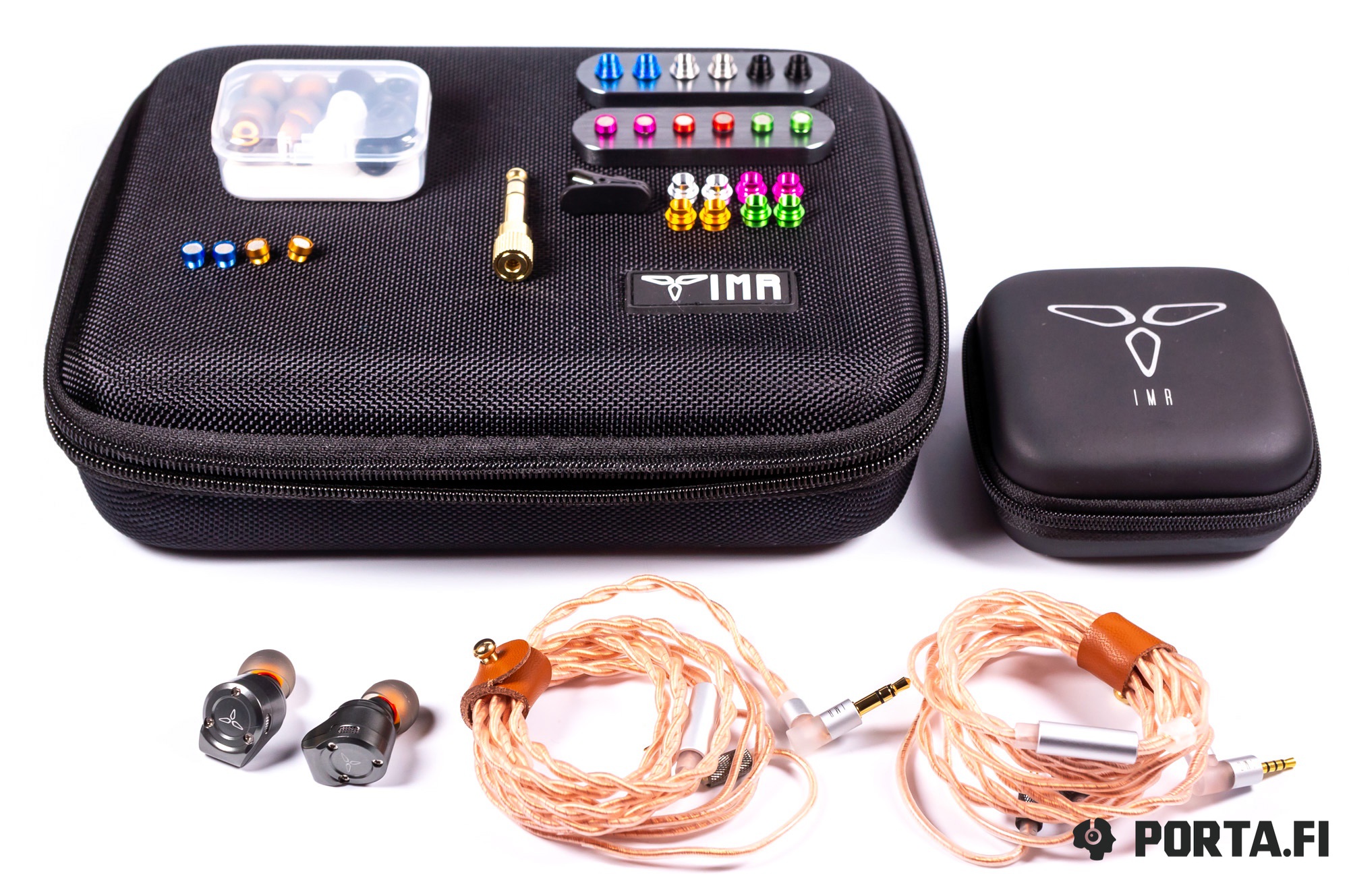 Specifications
Transducers: 15 mm dynamic + 10 mm planar + piezo
Импеданс: 32Ω
Sensitivity: 103±3 dB
Frequency range: 8 Hz – 50 kHz
Cable: 1.4 m OFC, detachable, with two-pin connectors
Accessories and packaging
Nothing has changed here — there is a convenient nylon zipped back with firm walls. There is also a handle for convenient transportation. I think it's the most reasonable packaging. Everything is fixed inside and protected from damage. Apart from headphones you get:
one or two cables (you could choose this during the purchase)
leather loop for convenient cable storage (one for each cable)
8 pairs of bass filters
6 pairs of treble filters
ear tips set (4 pairs of single, 2 pairs of double and 2 pairs of foam)
clip to stick the cable to your clothes
6.3 mm adapter
small hard zipped case for earphone storage
The accessory range screams of versatility and richness.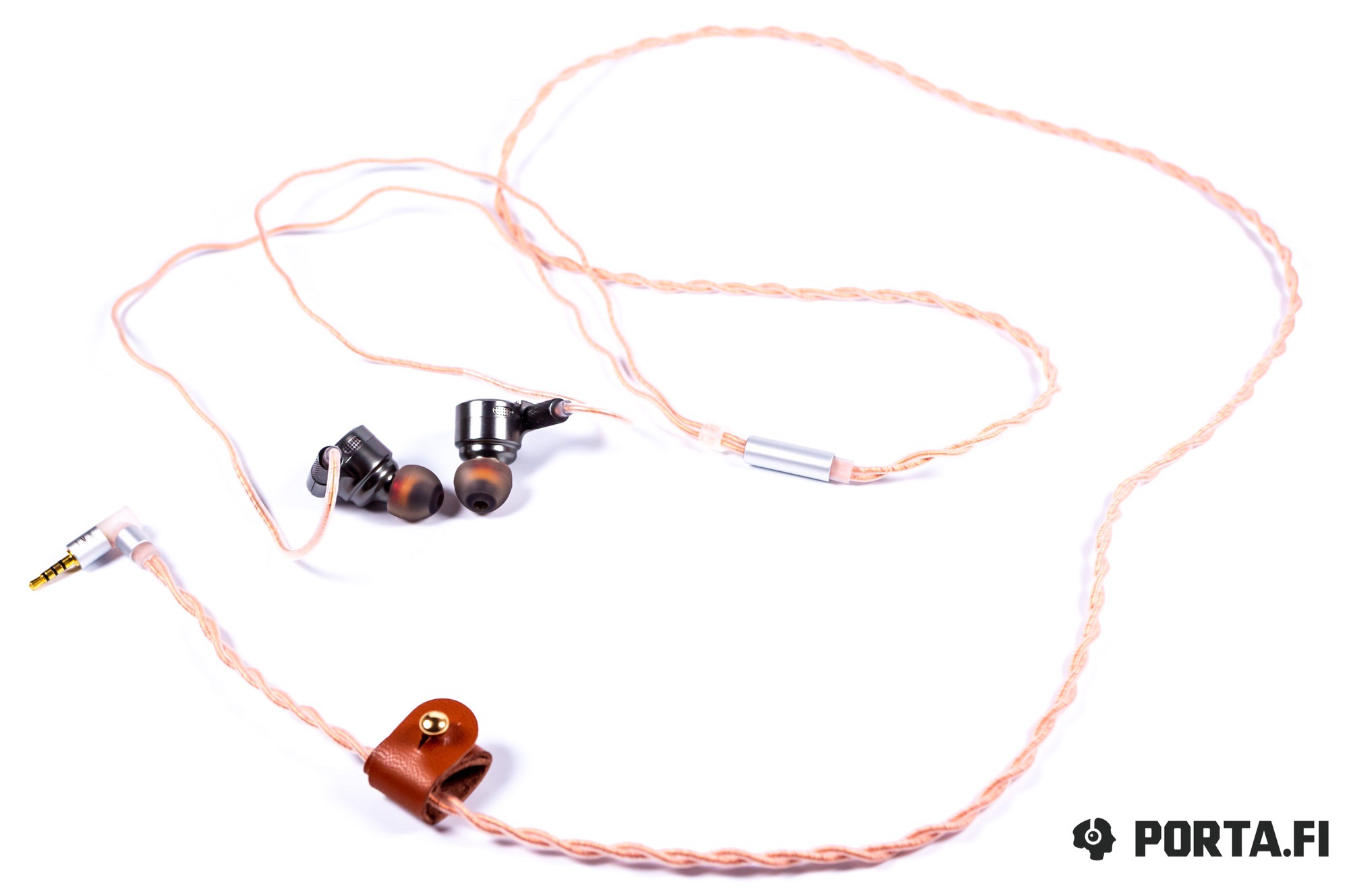 Design and comfort
The design is simplified in comparison to previous models. Probably the vented ports time is over. Rah look classical with bodies of cylindric form and taken out connectors. There are usual IMR edges and hex bolts that hold the outer cover with logo.
On the inner part there is a thread that holds filters that are used as nozzles at the same time. There are two stages of filter system, the same as we see in R2 Aten. First you place the lower side that is dedicated to quantity and presentation of lows and then you put the treble filter in it. The company has spent quite a time to make the construction reliable — the threading is precise and there are rubber strips, so you won't have any trouble changing filters. However, I don't advise to do it on the go, since the parts are rather small.
As for comfort, I have no problem with Rah wearing, but if you've had problems with previous IMR models, you will get the same here since the inner part hasn't changed. Sound isolation is around average and it's smaller because of compensating holes.
The cable is of course detachable, with 2-pin connectors and small projections to prevent incorrect positioning. Luckily there are no problems with compatibility with 3rd party cables and you can use any of them. stock cables are not looking typical and are not similar to what we see on Chinese market. The conductor reminds of isolated spiral made of dark bronze. Stock cables are softer than average, almost do not stiffen and have very slight microphone effect. This makes them good, especially in comparison to the cables we've seen in previous IMR models. You can choose 3,5 mm, 2.5 or Pentaconn.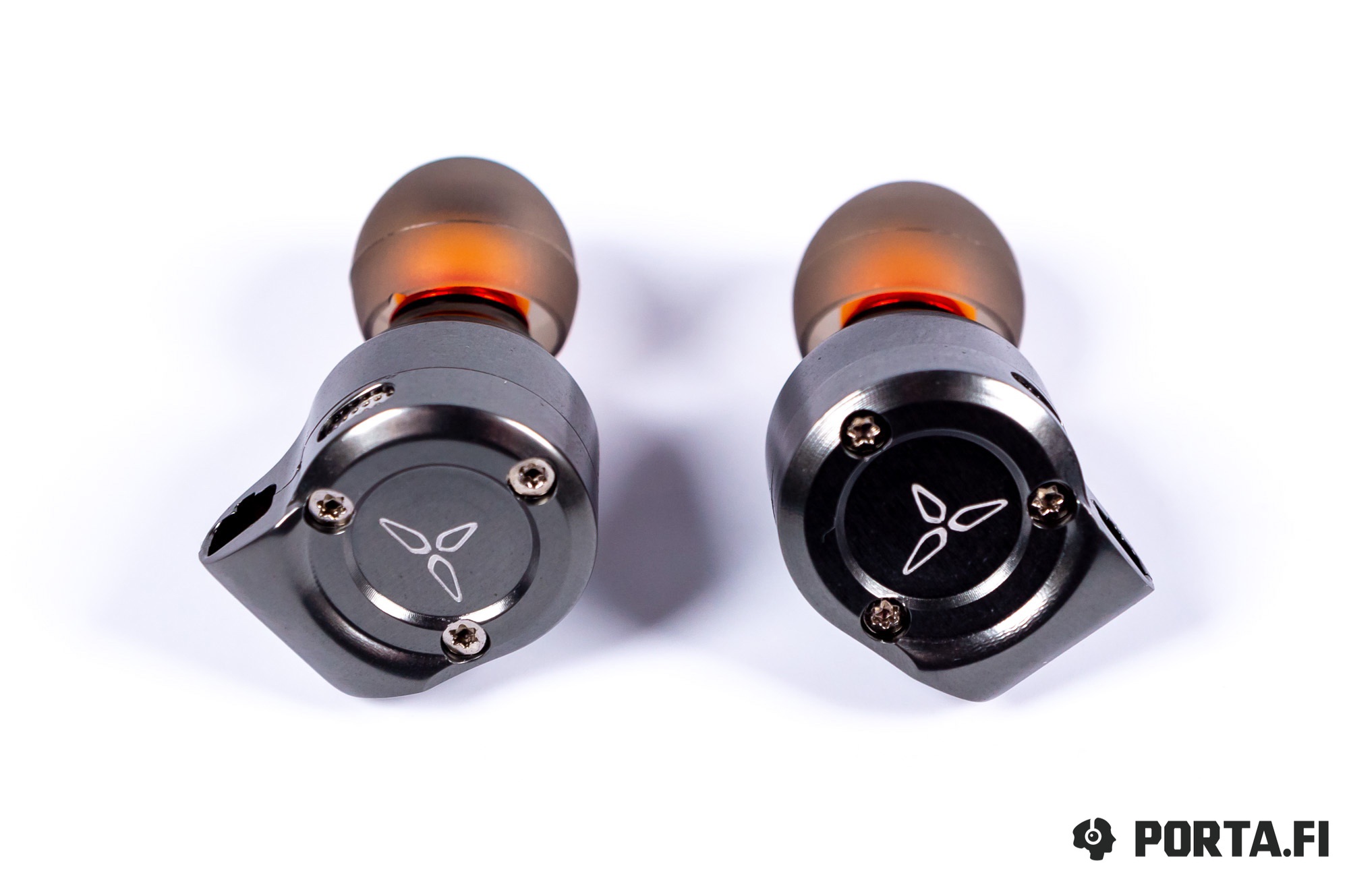 In general the headphones look and feel pleasant, with good build quality. The stricter design also looks good.
Sound
I have used the following equipment for listening purposes:
Yulong DA10 and Resonessence Labs Concero HP as DAC and amp
Apple MacBook Pro Retina 2016 as a source
Audirvana+ as a player
Lotoo Paw Gold Touch, Astell&Kern A&ultima SP2000 and others as portable players
Hi-Res recordings in Lossless formats (Dr. Chesky The Ultimate Headphone Demonstration Disc and others)
I have allowed 140 hours of burn in with audible changes for the first 100-110 hours. Don't get astonished by those figures since IMR IEMs are one of those that you have to burn in for a long time and that change their sound significantly as a result of this process.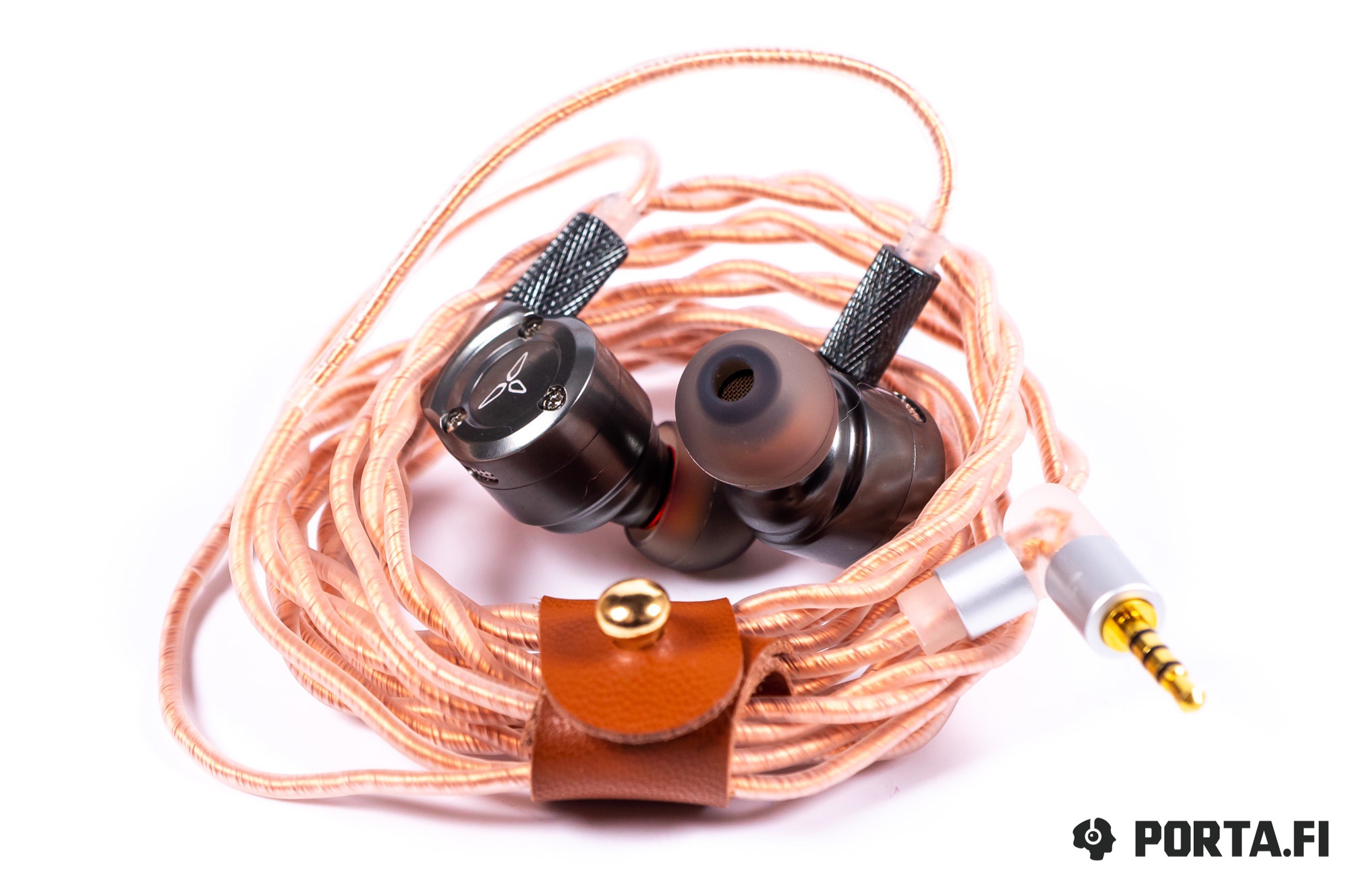 Of course, Rah can change it's sound signature as any other IEMs with interchangeable filters. After having some experiments I've settled on red bottom filter and black upper filter. It's different from wide-spread 'black-blue' and 'black-black' combination, but I liked it the most, so I will describe sound for this pair of filters.
Lows arouse much attention. 15mm dynamic driver can really produce good level of bass and lovers of this frequency range will be glad. With the black bass filter IEMs have notable midbass accent and you can even call them 'basshead'. I've diminished this accent by using red filter and in this case midbass is not that elevated and you can better hear subbass and enjoy the greatness of lows — their depth, weight. They become springy. Of course the resolution is not on par with armature drivers but for dynamic driver the results are very good. The textures are transmitted well and the control allows to play acoustic instruments very naturally.
Mids are played by a separate planar driver (as far as I understand it). This has allowed to emphasize them and move them more forward. It's not that previous IMR models have had too laid back mids, but due to powerful bass and energetic treble it has sometimes been somewhat lost. This model has totally revised mids — they have gained additional weight, are more full-bodied and textured. The resolution has become bigger as well but not at the expense of weight and here Rah have really good balance between micro and macro details. On the one hand, you hear all composition details, on the other hand there is no excessive accent and this allows earphones to stay natural and organic. The soundstage is clearly above average in depth and width. 3D-scene is not of flagship level, but still it is very good, probably due to rather open construction. The coherence is great despite using three very different transducers, there are no gaps or problems between them.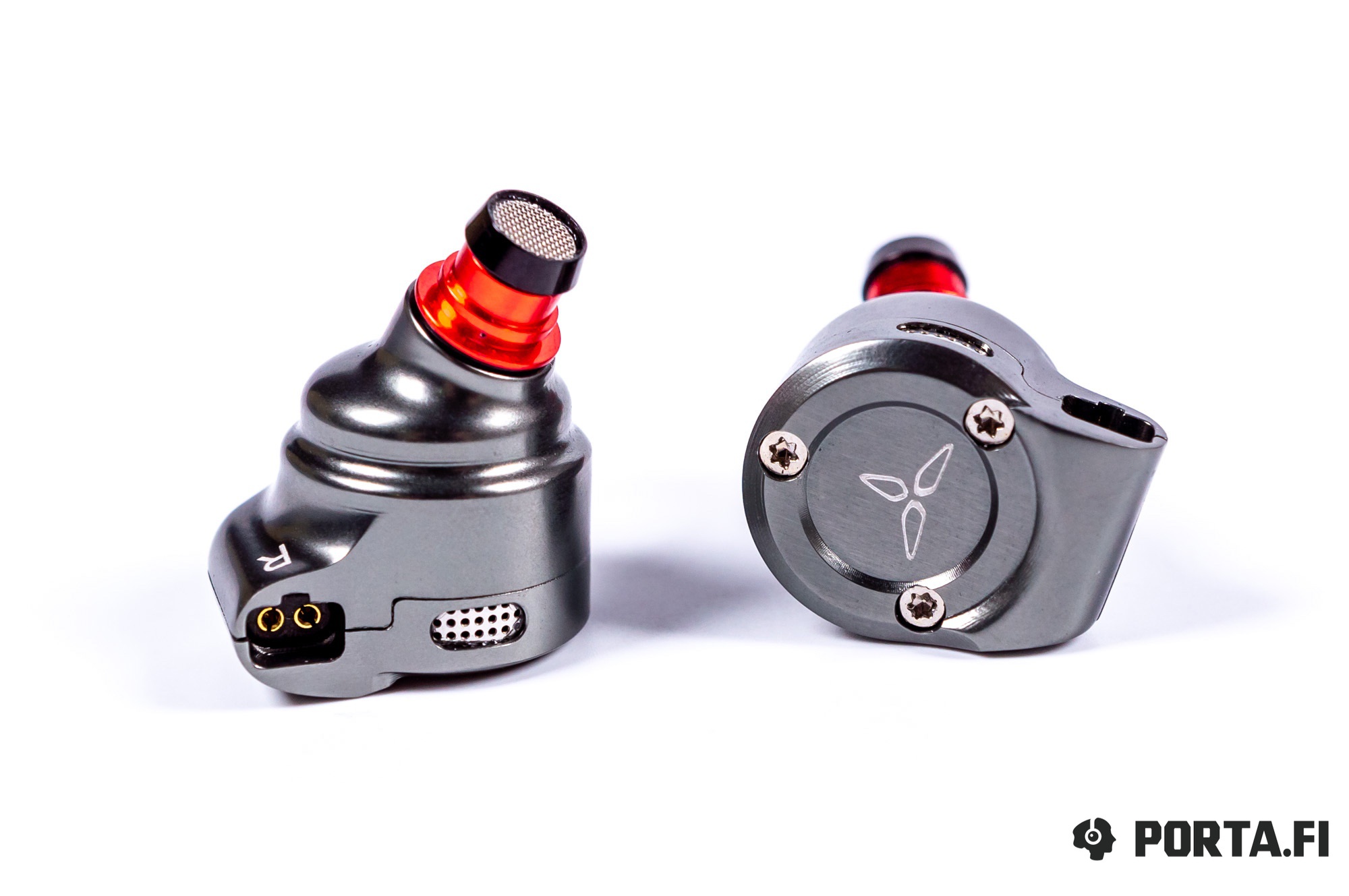 If you've listened to previous IMR models, you should know how piezo twitter sounds by now. Highs haven't changed much in Rah and the difference is rather subjective — there are more mids and this makes highs not so emphasized. Apart from that the length's been corrected for more audiophile tuning. This mainly means better layering and more natural overtones, but makes IEMs more sensitive to recording quality, especially when it comes to this frequency range. Highs are still good technically — they have enough resolution, weight, attacks and decays. The amount of highs is enough and they are not above level of comfort, but if you are too treble sensitive, you'd better listen to them before purchase.
Comparisons
This part of review will be relatively short, since Rah are rather different from typical armature and dynamic driver models.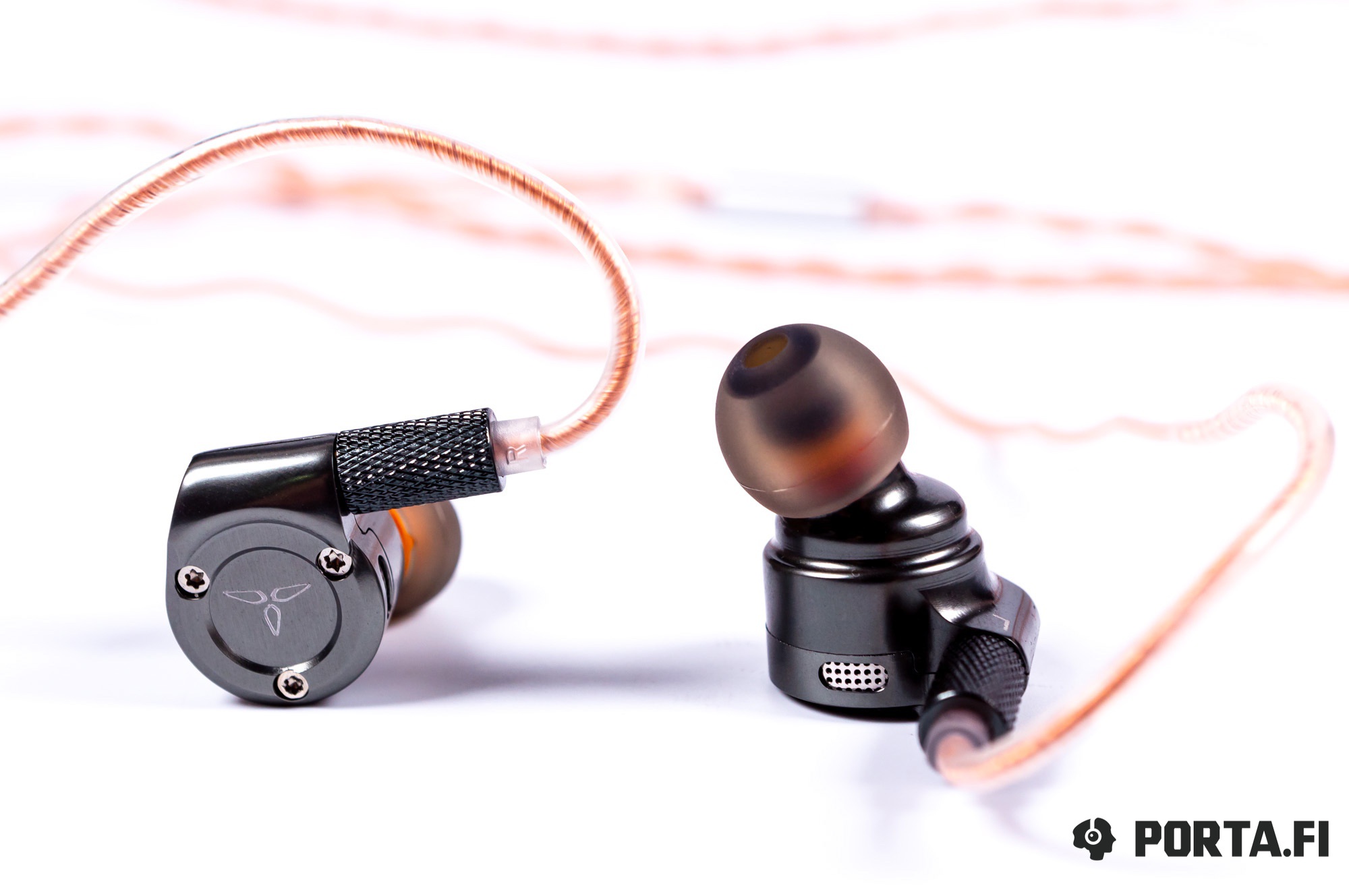 IMR R2 Aten The obvious difference lies in moved forward mids, that makes the presentation more emotional and dynamic, as well as natural. Instruments and vocals sound more natural and organic.
Dunu DK-3001 Pro This model offers more monitor sound with less macro details and more accent on micro details.
Simgot EM5 This hybrid model offers even more micro details with less weight in sound which will be perfect for those who love totally monitor sound.
FiiO FH7 Here the situation is opposite, the FiiO model have more accent on weight and thickness of the lower frequency range, but have less highs.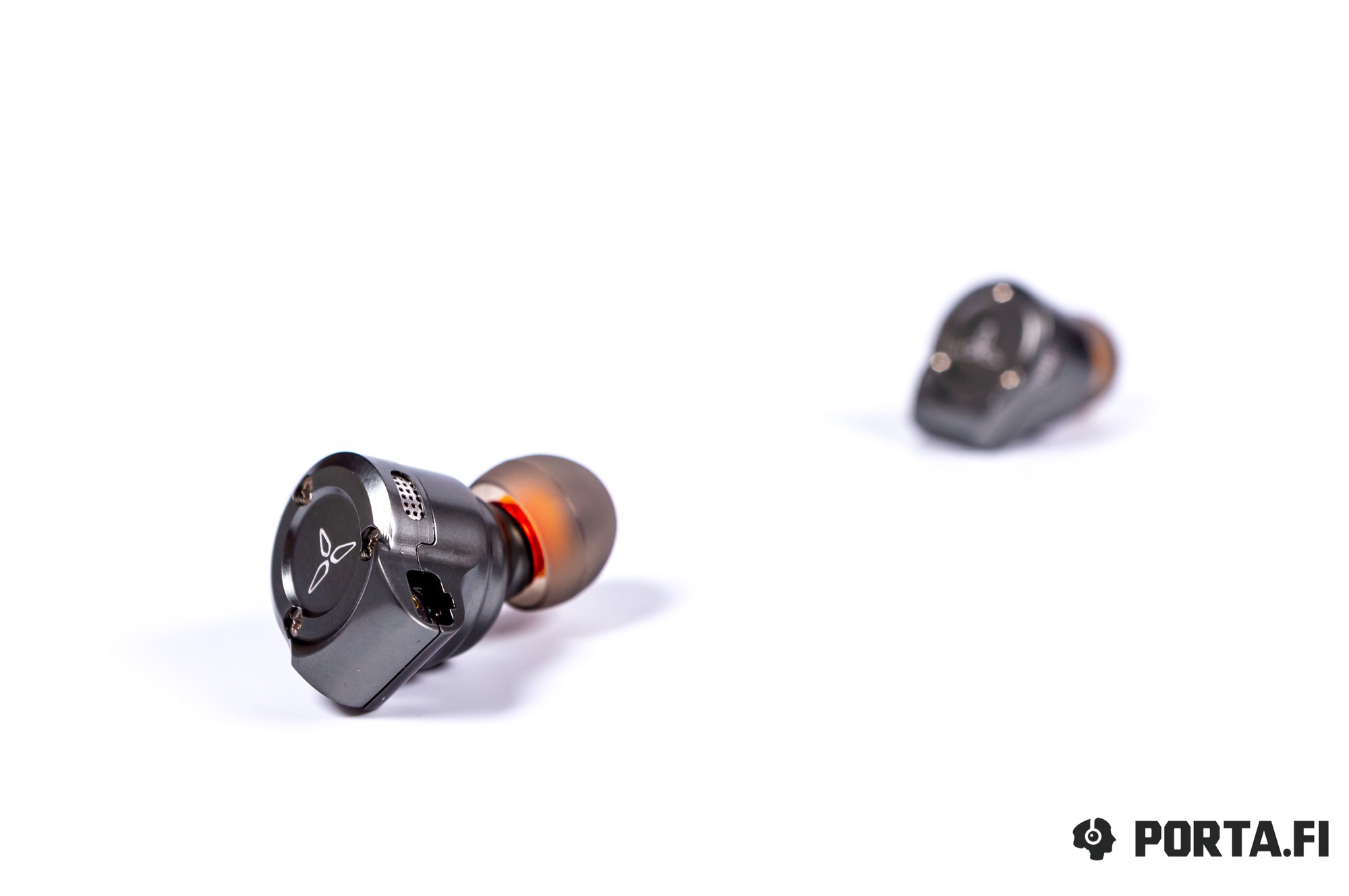 Compatibility
IMR Rah are average when it comes to source pickiness. They are not extra sensitive, but they are not too hard to drive at the same time. When choosing player, think about presentation and technicality you like the most. Of course you should look at mid segment and upper devices.
In terms of style the model is totally universal and its demands to recording quality are above average — 7 out of 10.
Example tracks
Al Di Meola — Hey Jude The guy who constantly makes it into various of 'Best music for sex' compilations has decided to release a compilation of the Beatles covers. Well, we couldn't miss it. Luckily it's not about single acoustic guitar and the result is very interesting. The recording quality is good and it adds 'audiophile' feel that is very well transmitted by IMR Rah with their lengthy highs and full bodied mids. Even their bass has been made to work closer to the ending of the track.


CocoRosie — Restless I don't know why Tidal treats it as rock, but luckily it's not jazz, and they like to call everything unknown 'jazz'. Here we get, probably, a quality pop music that suits today's heroes very well — astonishing slams of the drum that leads the rhythm section, pleasant vocals that benefit from planar transducer and other instruments that are not lost as well.


Duke Dumont — Love Song Of course I couldn't help putting some electronic music as an example, since Rah are especially good on lows. Here is the track of British DJ that has been chosen mainly because the IEMs are from Britain as well. The bass is abundant here but it's well recorded and does not sound dull, so IMR headphones show themselves at their best.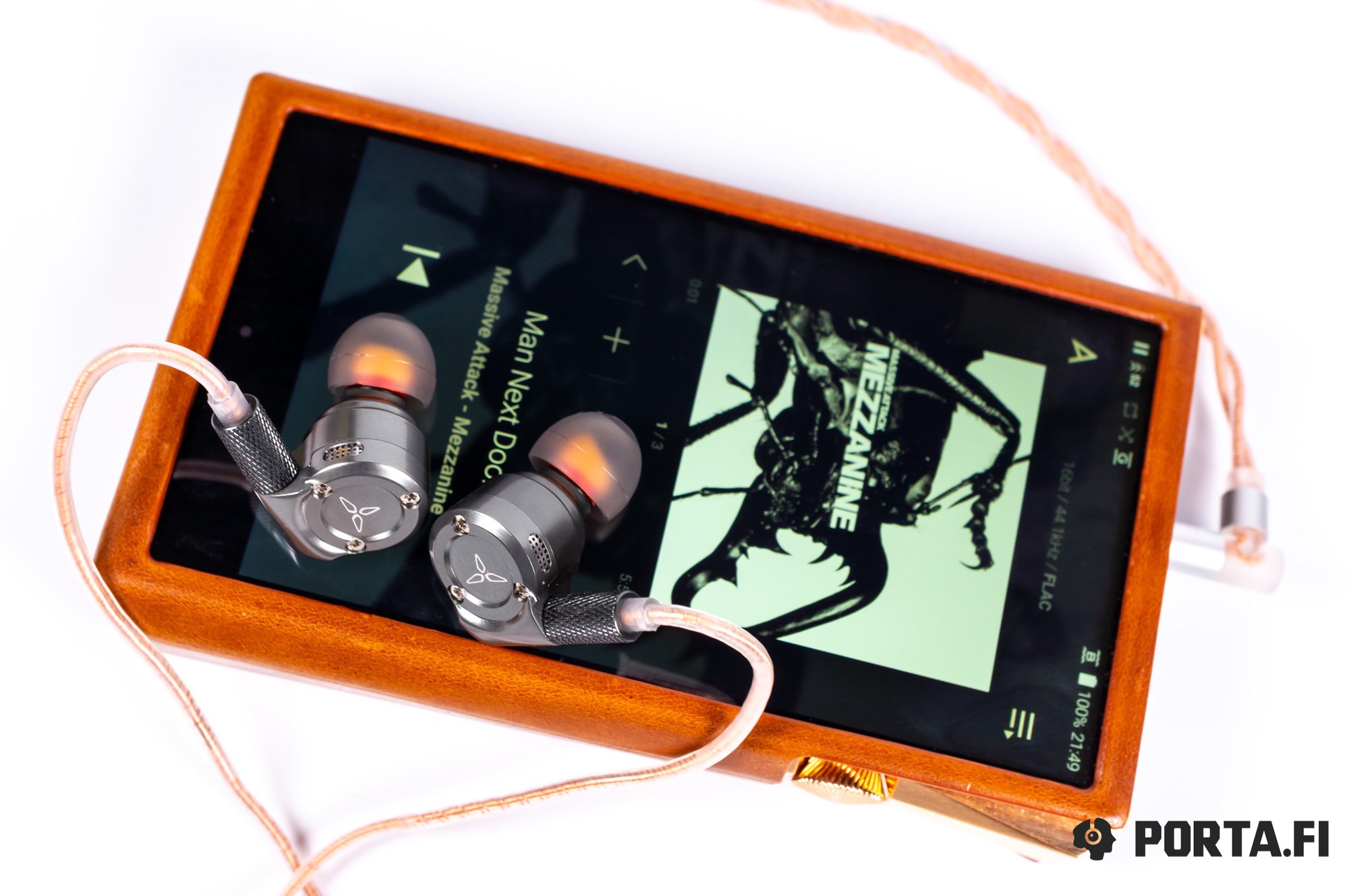 Conclusions
IMR are clearly moving forward and every new model is clearly better than the previous one and the first model with planar driver has not become a problem for company. Updated presentation has kept some brand features and has enhanced what could be enhanced. Now I await for new models from them that will use popular electret transducer.
Translated by: Vadim Kolchev