Shanling are a little bit late to Android player market, but it's better late than never. The company is well known and the demand for its products is rather high. They have their own house design and sound, so the appearance of M6 has been just a matter of time.

The player is not inventive, engineers have chosen trusted components. Good chipset is followed by good screen, brand design and dual AK4495 chips with OPA1612 and AD8397 combination. Engineers have added good capacitors, main oscillators and FPGA to work with digital signal. The price is closer to mid top, as of writing of this review you can buy Shanling M6 for 500 USD.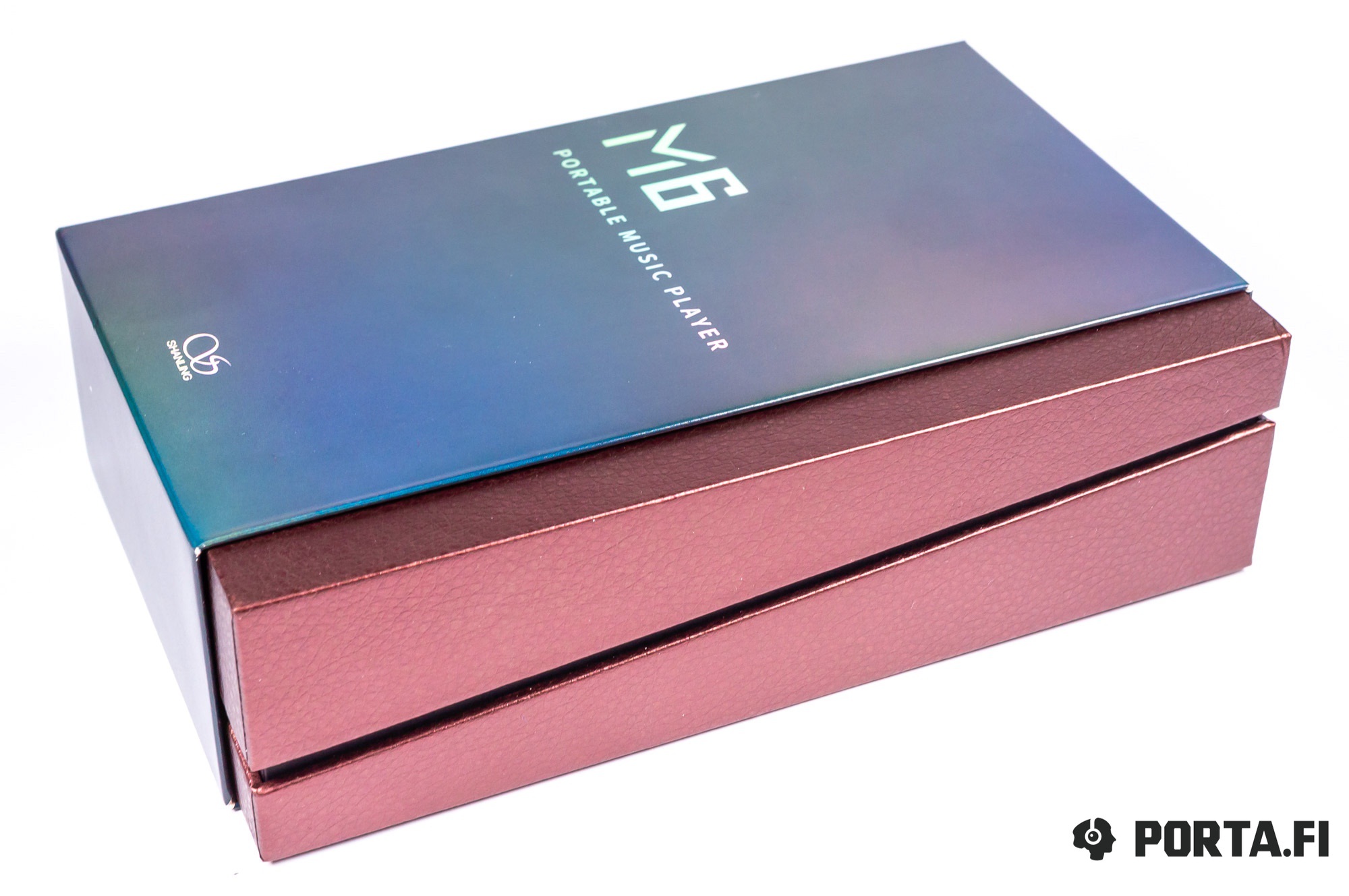 Specifications
Chipset: Snapdragon 430
RAM: 4 Gb
Internal memory: 32 Gb
External memory: MicroSD up to 2 Tb
OS: Android 7.1
DAC: 2 × AK4495SEQ
AMP: 2 × OPA1612 + 2 × AD8397
Outputs: regular — 3.5 мм, balanced — 2.5 mm and Pentacon
Inputs: USB-C
Screen: 4.7″, Sharp IPS, 720 × 1280
Battery: 4000 mAh
Playback time: up to 12 hours single ended, up to 9 hours balanced
Wireless codecs: WiFi 802.11 b/g/n with 5 GHz network support, Bluetooth 4.2
Bluetooth codecs: two-way — SBC and LDAC, transmit only — aptX, aptX HD, HWA LHDC
Max supported resolution: 768 kHz/32 bit, DSD128 hardware, DSD256 software
Format support: DSF, DFF, DXD, ISO, APE, FLAC, WAV, AIFF, DTS, MP3, WMA, ACC, OGG, ALAC, MP2, M4A, AC3, M3U, M3U8
Dimensions: 71 mm × 18 mm × 134 mm
Weight: 228 g
Single ended
Output power: 160 mWt @ 32Ω
Output impedance: <1Ω
Signal/noise ratio: 118 dB
Channel separation: 75 dB
Frequency range: 118 dB
THD + noise: 0.001%
Balanced outputs
Output power: 350 mWt @ 32Ω
Output impedance: <2Ω
Signal/noise ratio: 119 dB
Channel separation: 109 dB
Frequency range: 119 dB
THD + noise: 0.001%
Packaging and accessories
Shanling have always cared about packaging design and M6 is no exclusion. Unusual foil cover, stylish diagonal cover, pleasant materials — everything screams seriousness… Except of accessories. You get USB-C cable and protective films. That's all. It's very different from other manufacturers that provide at least silicone (or even of better quality) case for even more affordable models, so it's strange to see company save this way in this case.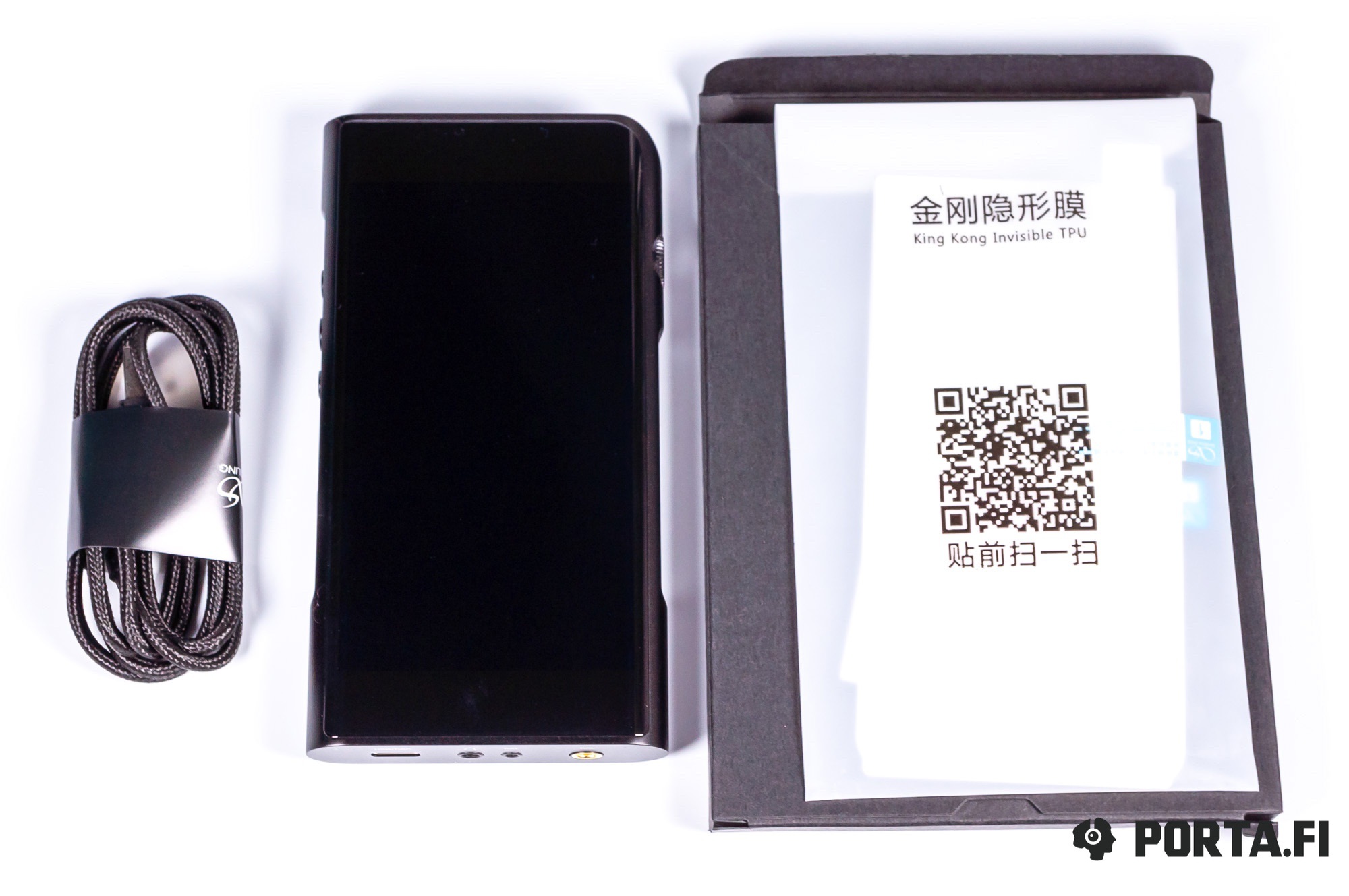 Shanling speak about leather case, but it is sold separately. It looks good, so if you decide to buy M6, but this case too, since the design of player means it is quite fragile.
Design and controls
Appearance is totally in Shanling style. The body is made of black metal, there are curves, volume wheel and so on. There are 2.5D glasses on front and back, Shanling have been pioneers in it and won't give up on this.
Player looks rather striking, build quality is good and it's pleasant to hold it despite rather large dimensions, it's slightly bigger than FiiO M11, iBasso DX160 looks neat in comparison, and HiBy R5 looks really small. It's not only about frontal dimensions, but thickness as well. In fact, this is my personal border of what I can still consider portable and pocketable.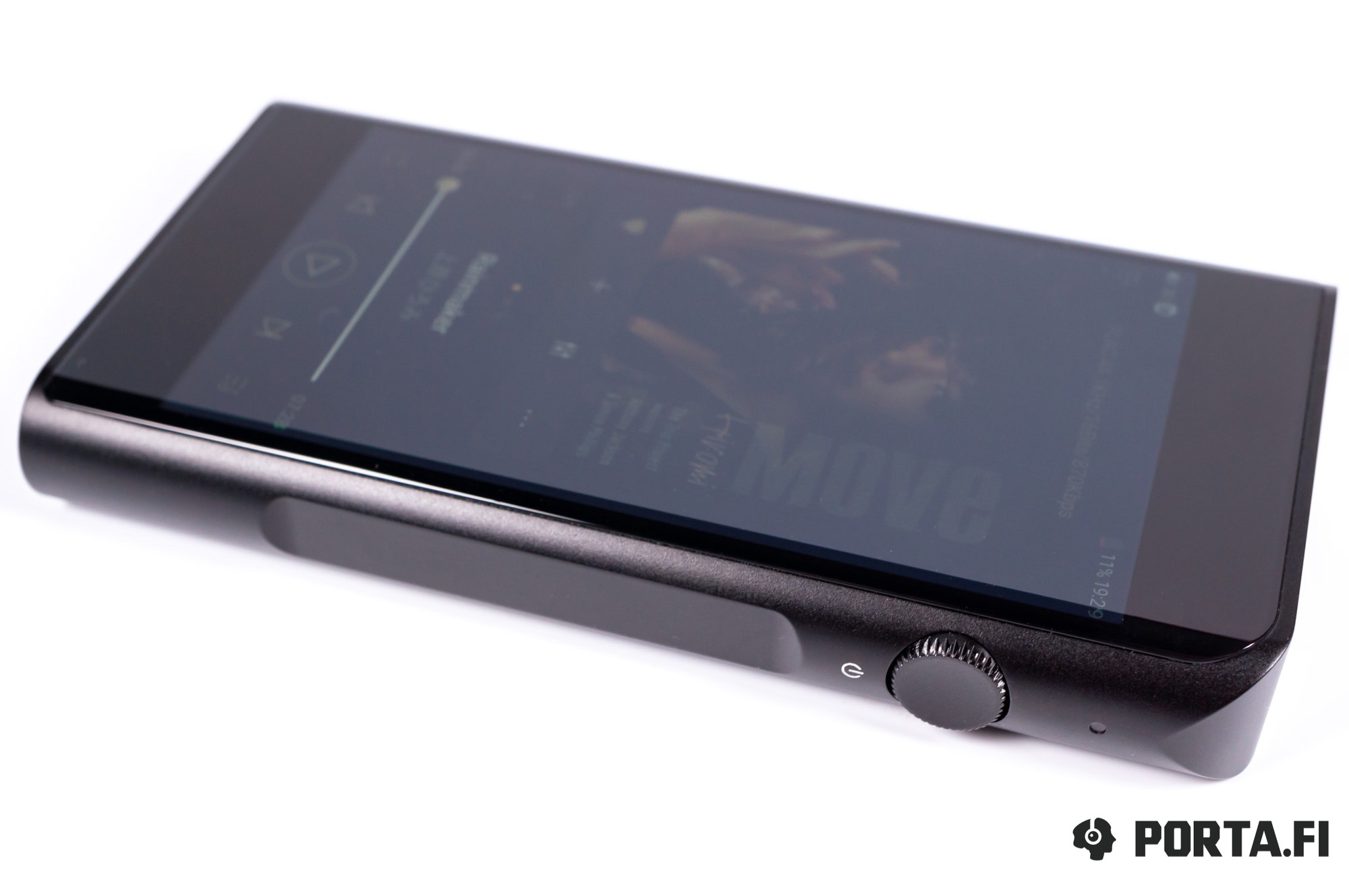 Controls are traditionally on both sides. On the left there are playback control buttons and MicroSD slot with plastic dust cover. ON the right there is a LED indicator and volume wheel which serves as power on/off button and lock button. The encoder is of good quality so there are no problems with feedback and click registration. Indicator shows not only on/off and battery discharge status, but also shows used Bluetooth codec. I think that in future updates we may see frequency range indication — it's obvious to ignore.
There are outputs on the bottom: regular 3.5 mm and couple of balanced — 2.5 and 4.4 Pentacon. For some reason only the latter is metal, so it is slightly out of design. However, to be honest, the 2.5 output of FiiO M11 is looking even more lonely in this regard. USB-C is next to those outputs, it is traditionally multi-functional and supports all modern functions: charging, memory access, digital out and using player as a DAC. Playback time is average — I got 7 hours 50 minutes balanced and 11 hours 15 minutes single ended.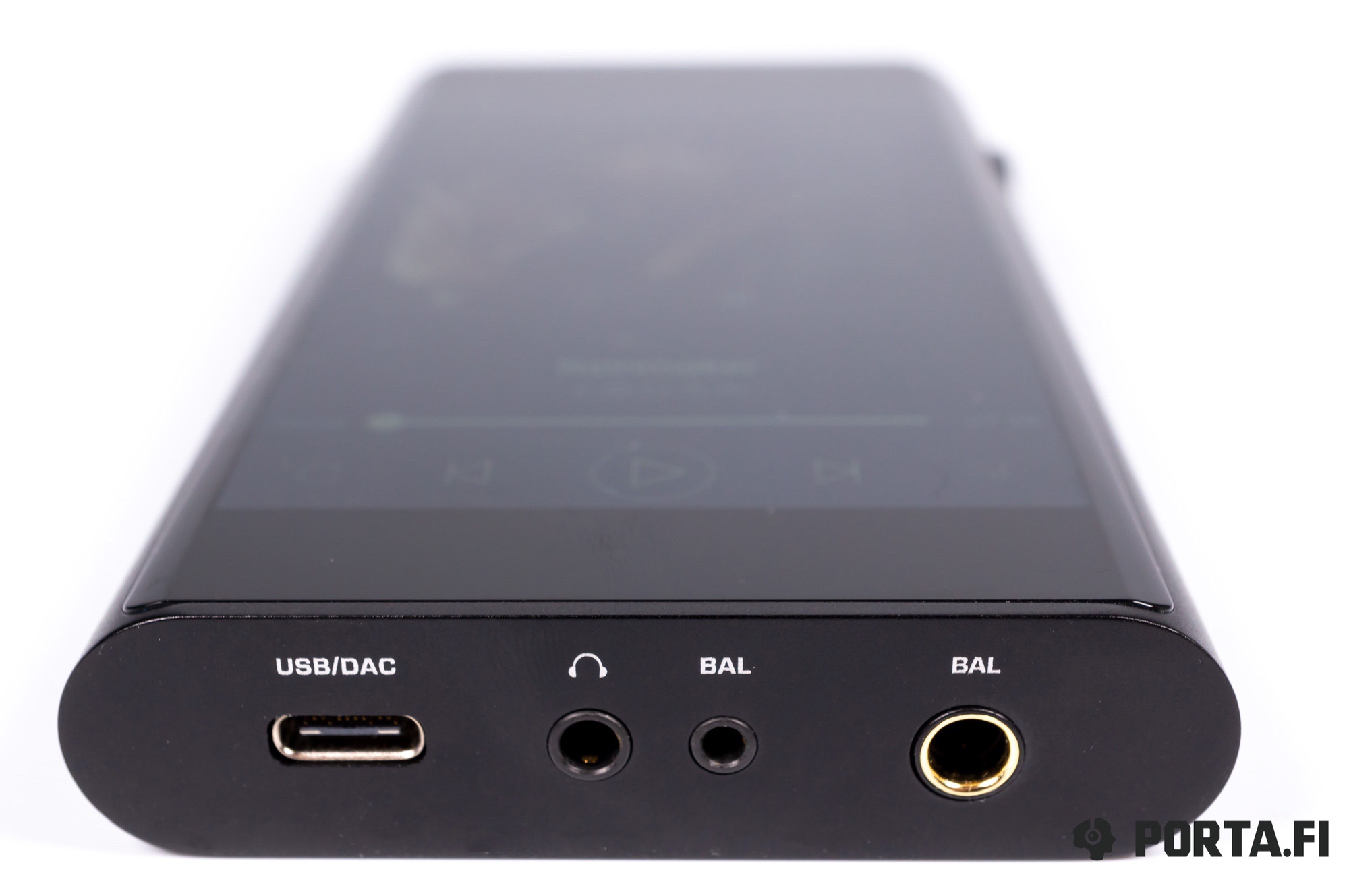 Screen occupies most of the front panel and a year ago such display might have been the best on the market — it is large, bright enough, has high resolution and good viewing angles. But after we've seen some borderless variants on the market, we might want thinner borders from M6 as well.
Firmware
The firmware looks usual, there is Android 7.1 without Google Play Services. Shanling have hoped to get Alphabet 'approval' but in vain — nobody wants to license services and play store for new Android 7 devices. Shanling developers have announced that Chinese M6 verison will be incompatible with international so you should check it when buying a device. There won't be much difference between version, but international firmware has ability to install PlayStore from APK Pure, and I don't know if it will also be the case for Chinese variant that has only non-localized CoolAPK. Maybe specialists will find a way to flash international firmware to Chinese variants, since regional restrictions disappoint a little bit.
Firmware has some addtional player functions. As usual, the settings have several sound settings, including filter, channel balance and other things.. There is a separate support app that is responsible for online and offline software updates, and of course brand player.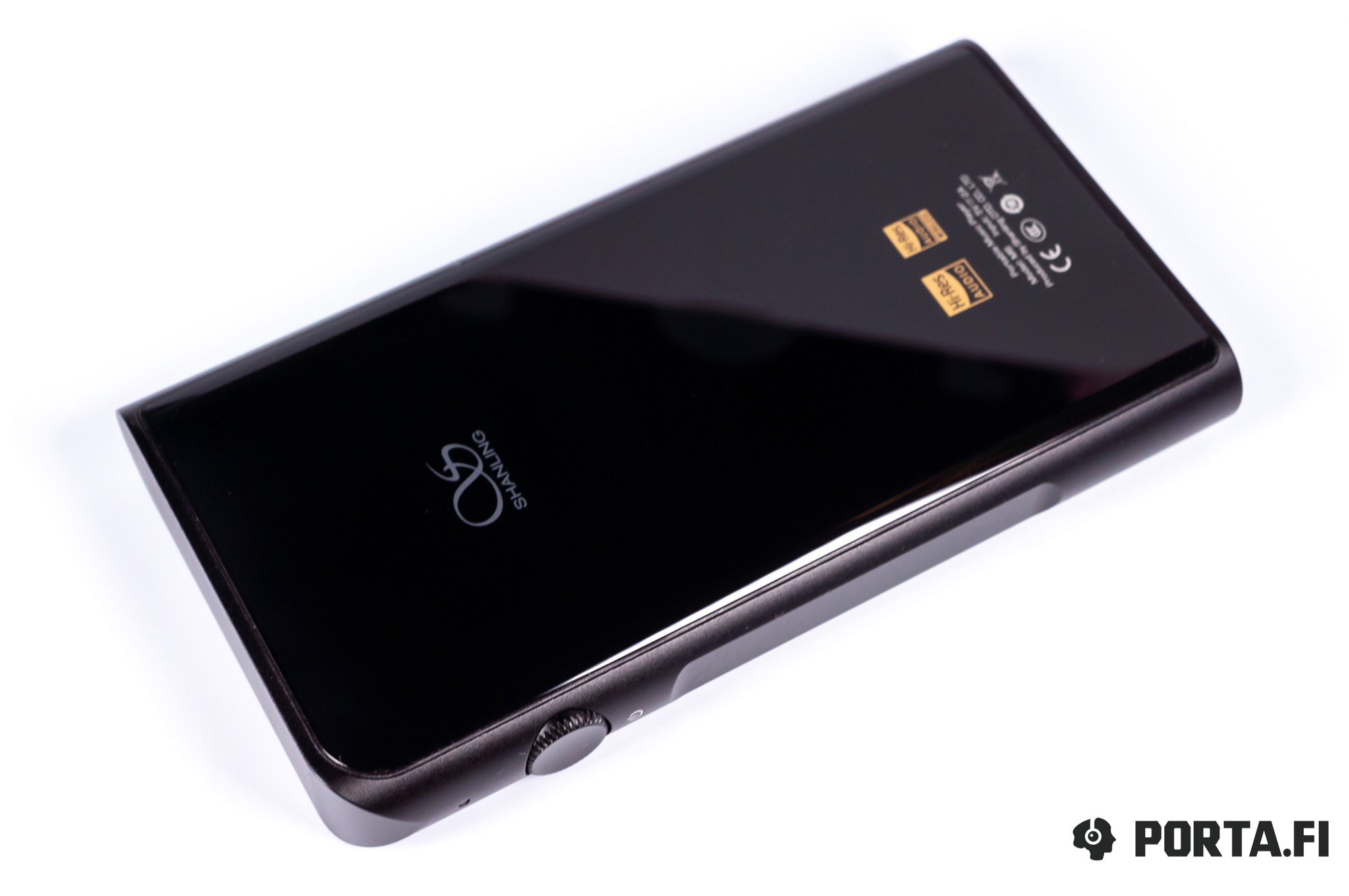 I have initially thought to speak about Shanling software player but there is no sense in it — it's usual, convenient and well known app with good library functions and convenient menu. Some functions, such as replay gain, are missing but I think it's a matter of time, since developers quickly work on software updates. However, there are some advanced features, such as UPnP and WiFi music transmission.
Upon the whole the gadget software is stable but there are some flaws in a player (for example, incorrect cycling playback option) but I think it will be fixed really soon. Quick chipset and 4 GB of RAM allow M6 to be quick and fluid.
Sound
I have used the following headphones for listening purposes: Noble Audio Khan, IMR Acoustics R2, Unique Melody Mason V3, Meze Empyrean, HiFiMan Ananda, Kennerton Thror and others.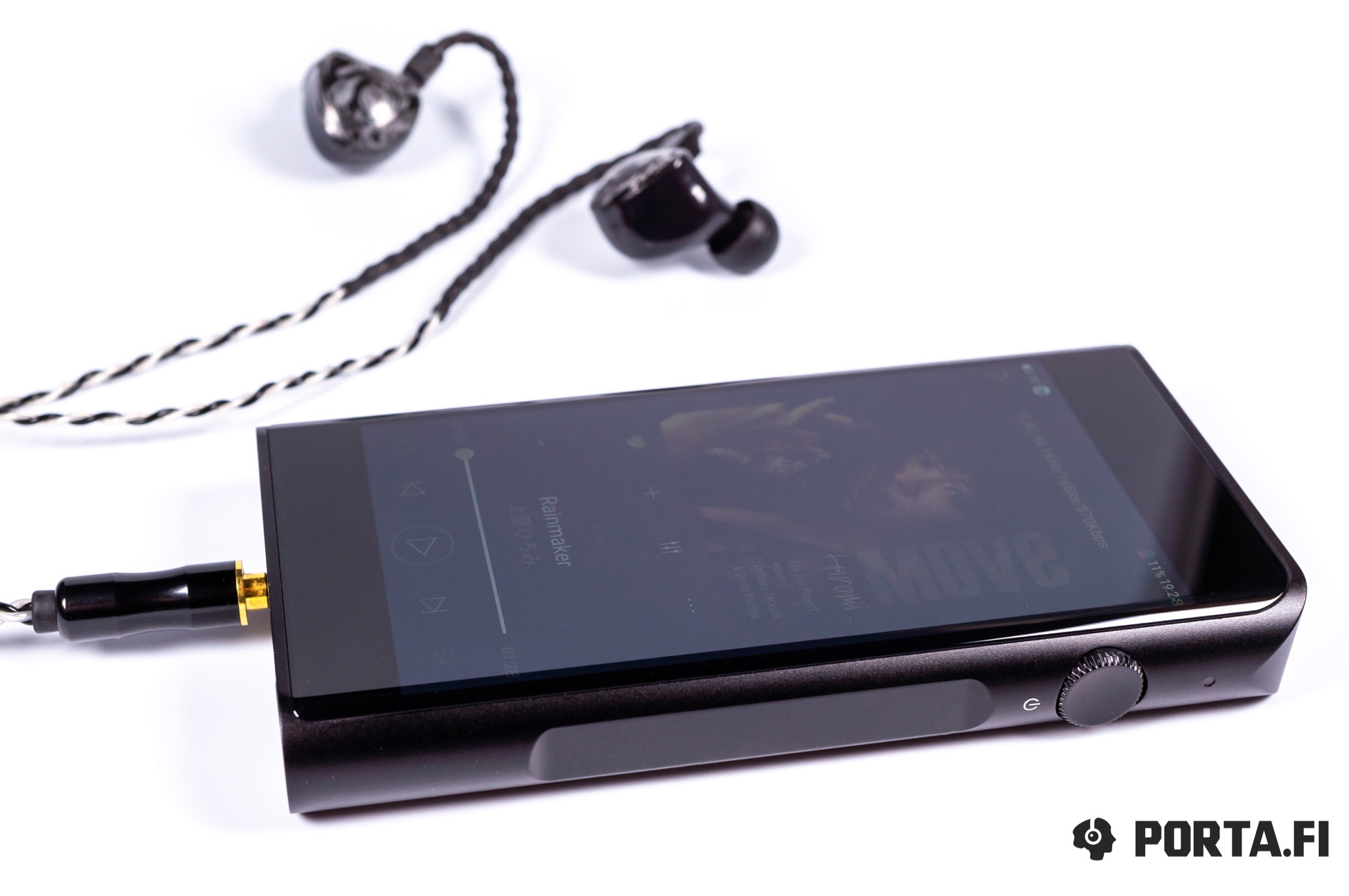 And again Shanling have shown their house sound, the player offers close to neutral presentation with some additions in different parts of frequency range to enhance the sound, even if it means a less natural sound.
Lows are slightly accentuated and it is not about quantity and weight, it's about more lengthy decays and enhanced attacks, it makes bass more thick and texturized and sometimes there is more bass than in track. In most cases it works well but sometimes realism is suffering. The bass depth is normal, but not maximal, most deep layers are well controlled, the amp is rather good here. Textures are smoothed a little bit, but it sounds like peculiarity and not lack of resolution.
Mids are balanced, player is more concentrated on macro details, but not too much. Micro details are not accentuated. The resolution is good, but but due to lack of accent on micro details player does not try to show all the nuances up front. This makes it tolerant to recording quality so if you have many average quality tracks, M6 can be a good variant. Shanling flagship enhances emotions and transmits it in a texturized manner. The soundstage is slightly more than average in depth and width, player is not record breaking in these terms, but shows a solid result, does not sound condensed.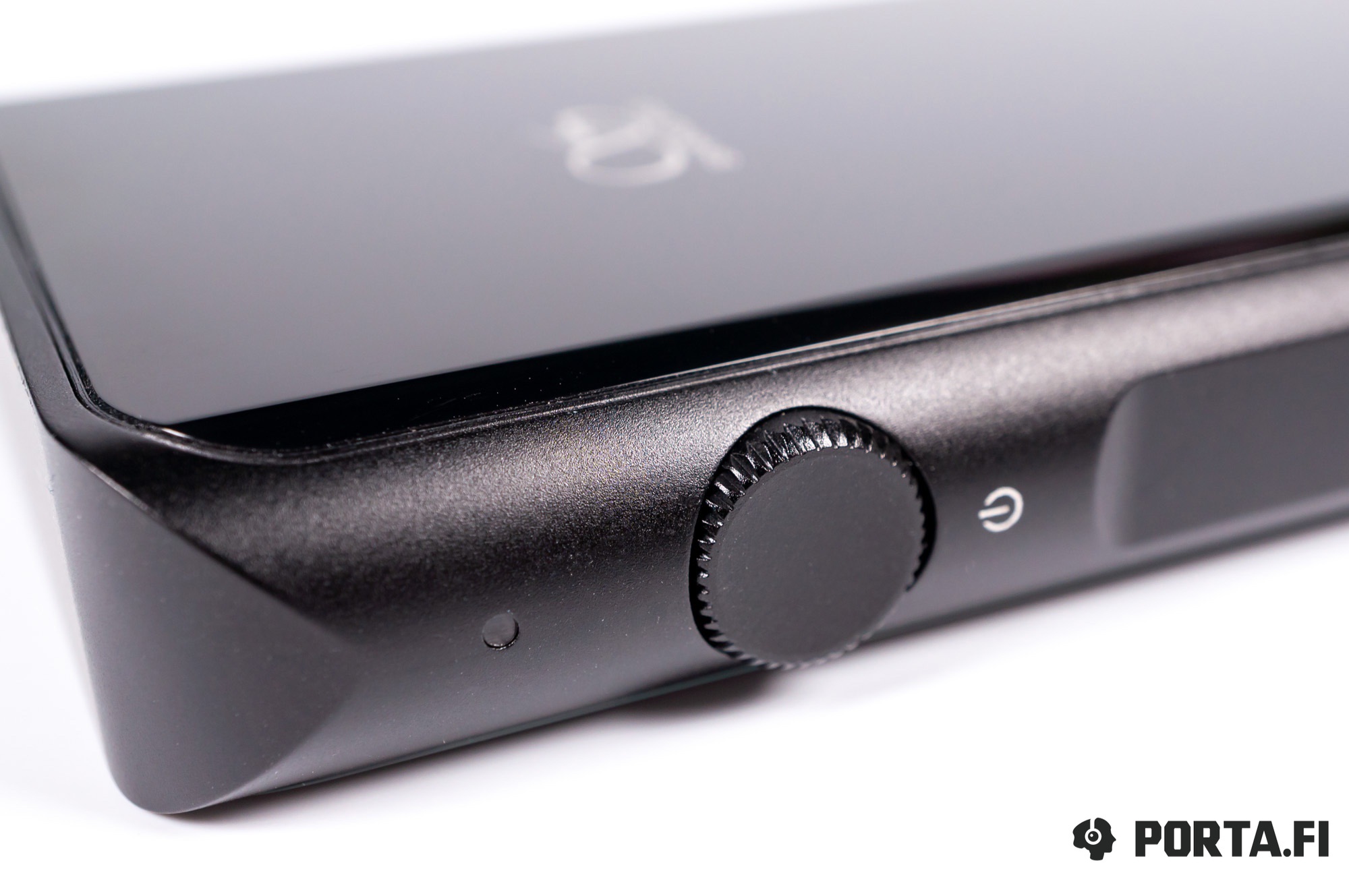 Highs have got most of sound experiments in this player and they can be divided into two parts. Lower highs are slightly smoothed, they sound comfortable but overall sound lacks agression a little bit, however it can be really good for treble-sensitive people. Resolution is good here, attacks and decays are slowed down, but it sounds natural. Upper part of highs is very good, have good length and demonstrates basic layering with nice overtones.
Comparisons
Probably the biggest Shanling M6 problem is that it has been released after all competitors and the market is oversaturated now. I will give the main differences of M6 from them:
FiiO M11 This player is more neutral, detailed and bright. FiiO gadget lacks attmpts to smoothen or highlight anything and it is a plus and a minus. It has more accent on micro details.
HiBy R5 Opposite situation, HiBy player sounds milder because of laid back highs but it is more neutral on lows and mids and doesn't alter sound that much.
iBasso DX160 It is more linear in the lower part of the frequency range and less colored with better highs. iBasso player is a compromise between FiiO and HiBy: neutral, but not too much, to stay musical.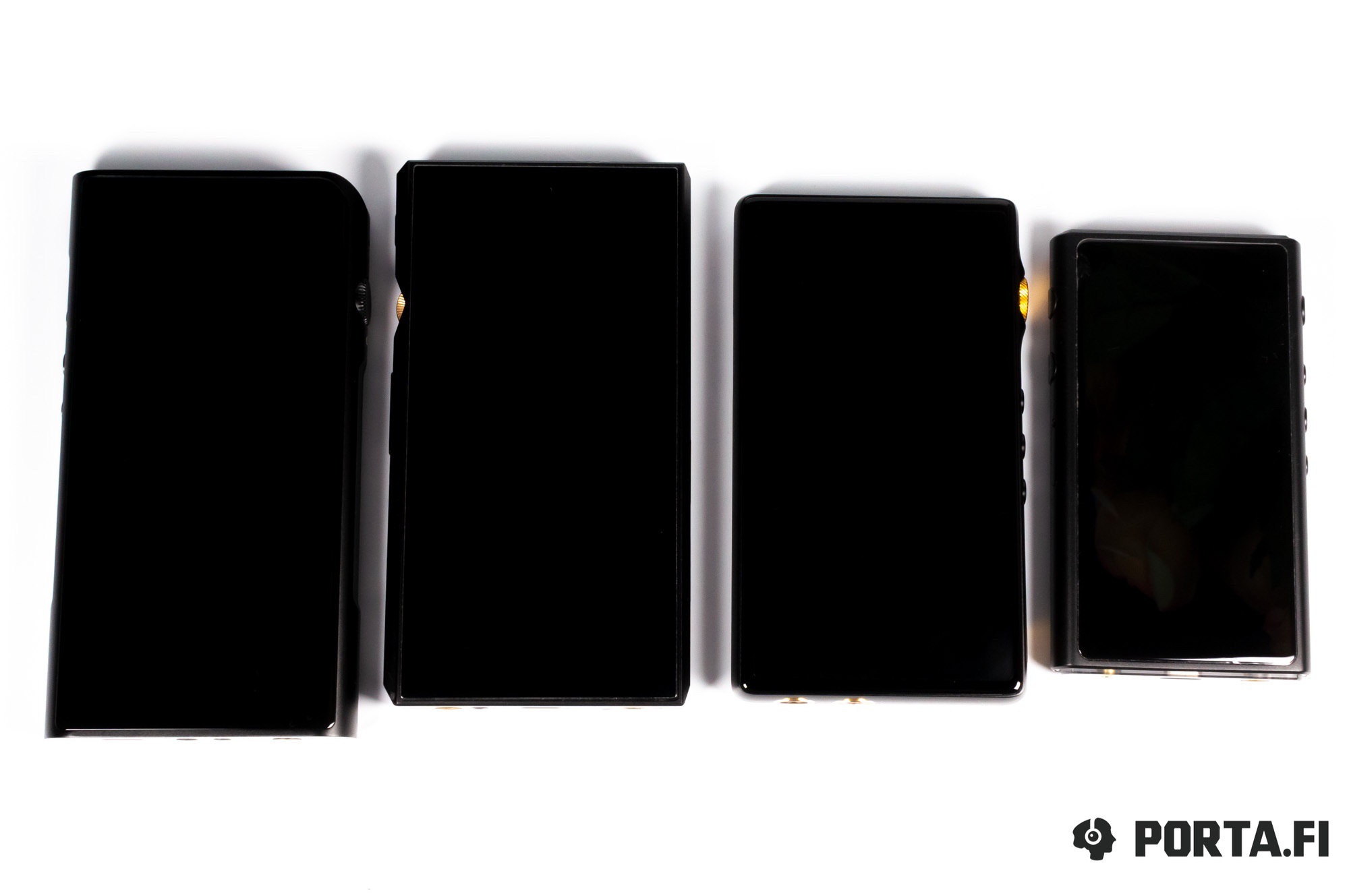 Compatibility
The gadget has enough power, though it's not record breaking. However, balanced output is enough to drive most of headphones, including over ears with normal sensitivity. There is not much background noise, so those who have sensitive IEMs will have no problems.
The player is universal in terms of style, it's important that you know and understand the overall sound concept of Shanling befor purchase and like it. The sensitivity to recording quality is average — 6 out of 10.
Example tracks
Tame Impala — Posthumous Forgiveness I don't know if it's the heat that influences the musicians or other factors, but Australia is one of the main suppliers of psychedelic music to international music scene. Tame Impala are one of the leaders of local scene. Fresh track from their new album brings brand melancholic sound with full percussion and unusual guitar parts that are played well by Shanling M6.


Kamchatka — Fool Despite its name, Kamchatka trio originates from Swedish Varberg. As well as other bands that rely on rock of 70s, they mix stoner and hard rock, but use much of blues rock as well. 'Thick' sound is usual for them and this track is a good example. It requires good source and M6 copes with the task really well.
Emma-Jean Thackray — Make Do Another gem in unusual avant-garde jazz, where jazz sometimes disappears at all, but it does not prevent music from being interesting and various. Despite several badges, such as 'the best jazz artist of 2016 on Bandcamp', you will hardly find any bio of the artis on the Internet. So I've just left it aside and concentrated on music instead. Paired with good player (yes, I'm speaking about Shanling M6) it is able to show musician character better than text. Listen to it yourselves.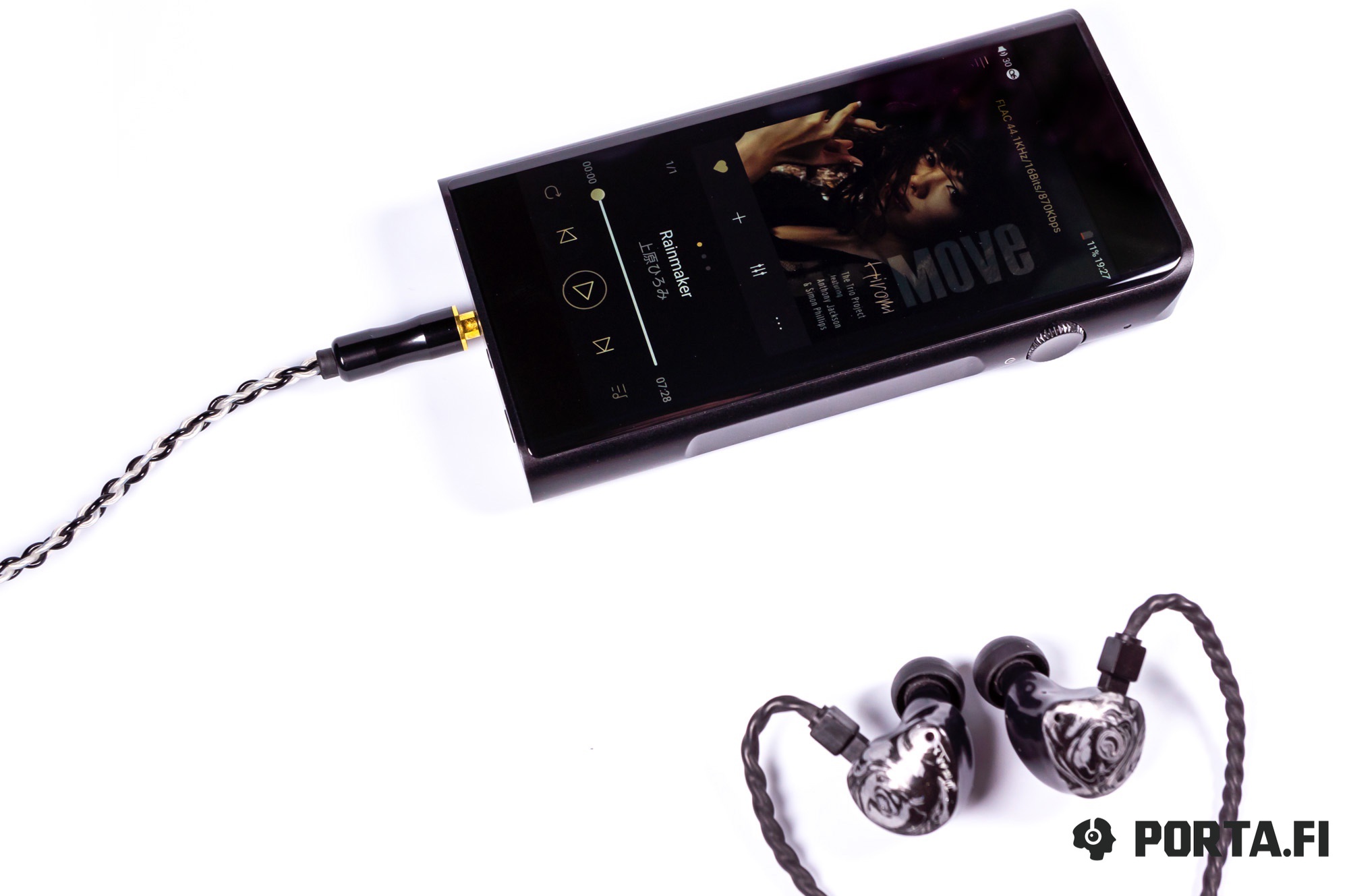 Conclusions
This player is a good present for those who love brand Shanling presentation. It contains all the companys values, but now in the form of stylish Android player with support for all modern functions.
Translated by: Vadim Kolchev