It's hard to conceal that I like both previous models of IMR. The combination of technical dynamic transducer and piezo twitter has been able to create the exact presentation I like. However I always love to try something new and I have been waiting for new R2 Aten model with a different tuning.

The acoustical scheme has remained the same — it is dynamic transducer that has grown in size with berillium coating and ceramic super-tweeter. The design has been also slightly changed with addition of more complex tuning filter system and the accessory range has been revised as well.
The price as of writing is 400 pounds that is 100 pounds less than both of previous models when they have been released, but IMR is famous for their loyalty programs and sales of refurbished items with great discounts. Upon the whole, the price is on par with other models of mid segment.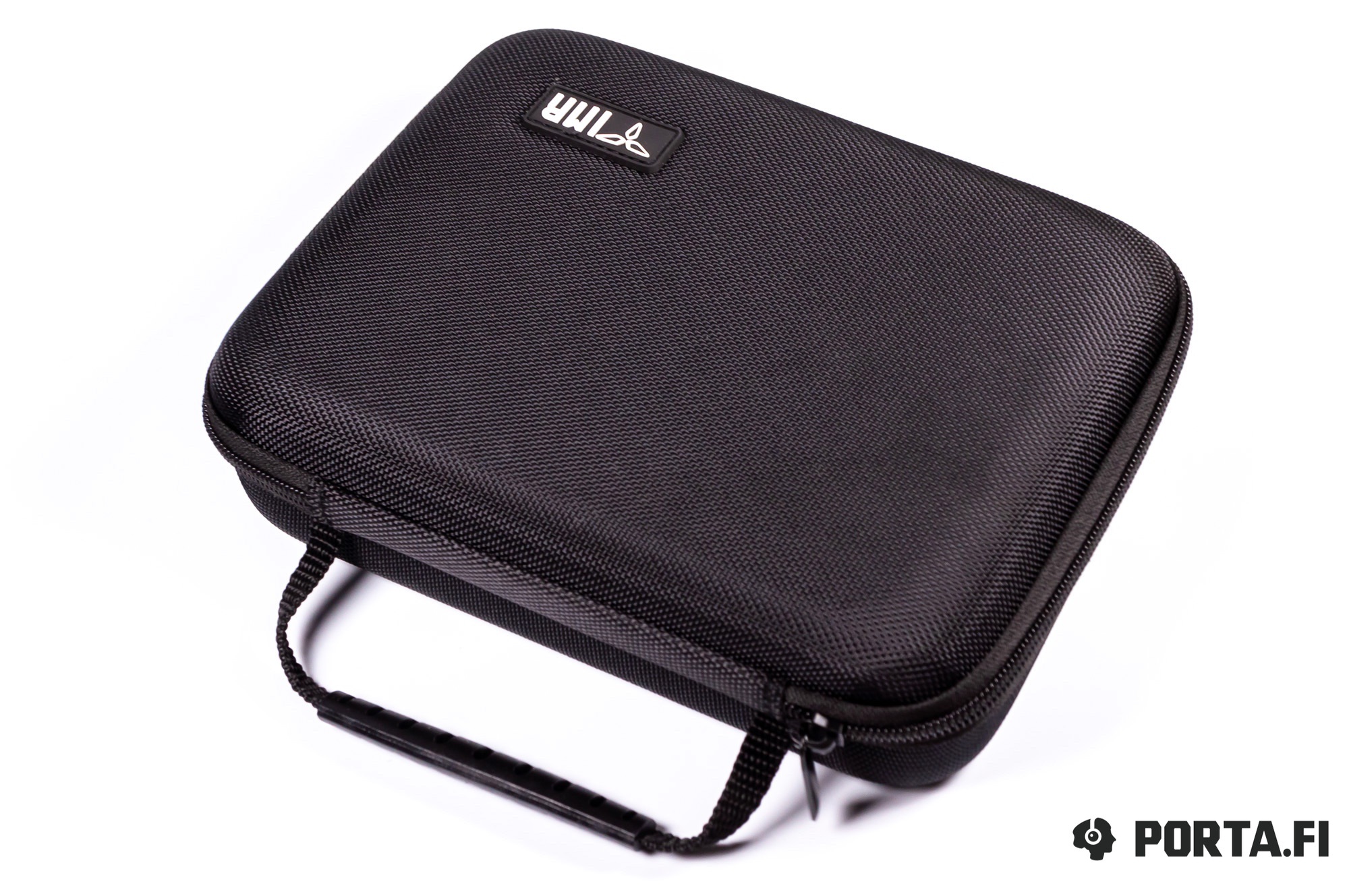 Specifications
Transducers: dynamic with berillium coating + ceramic piezo twitter
Impedance: 32Ω
Sensitivity: 106±3 dB
Frequency range: 10 Hz – 50 kHz
Cable: OFC, 1.4 m, with two-pin connectors, 2 pcs. in box
Jack: 3.5 mm TRS и 2.5 mm TRRS
Accessories and packaging
In terms of presentation IMR could astonish me even given that I have seen several hundreds of different IEMs in different price categories. R2 are not packaged in box, but in a stylish bag of sturdy nylon (yes, it has handles) with hard insertions that protect the insides from any damage. Here is what you get inside:
IEMs
two cables, regular and balanced
two pairs of foam tips
a pair of double silicone tips
four pairs of regular silicone tips of different sizes
clip for a cable
6.3 mm adapter
5 pairs of bass filters (one already inserted)
6 pairs of treble filters (one already inserted)
Filters are traditionally positioned into the metal plates for convenient storage.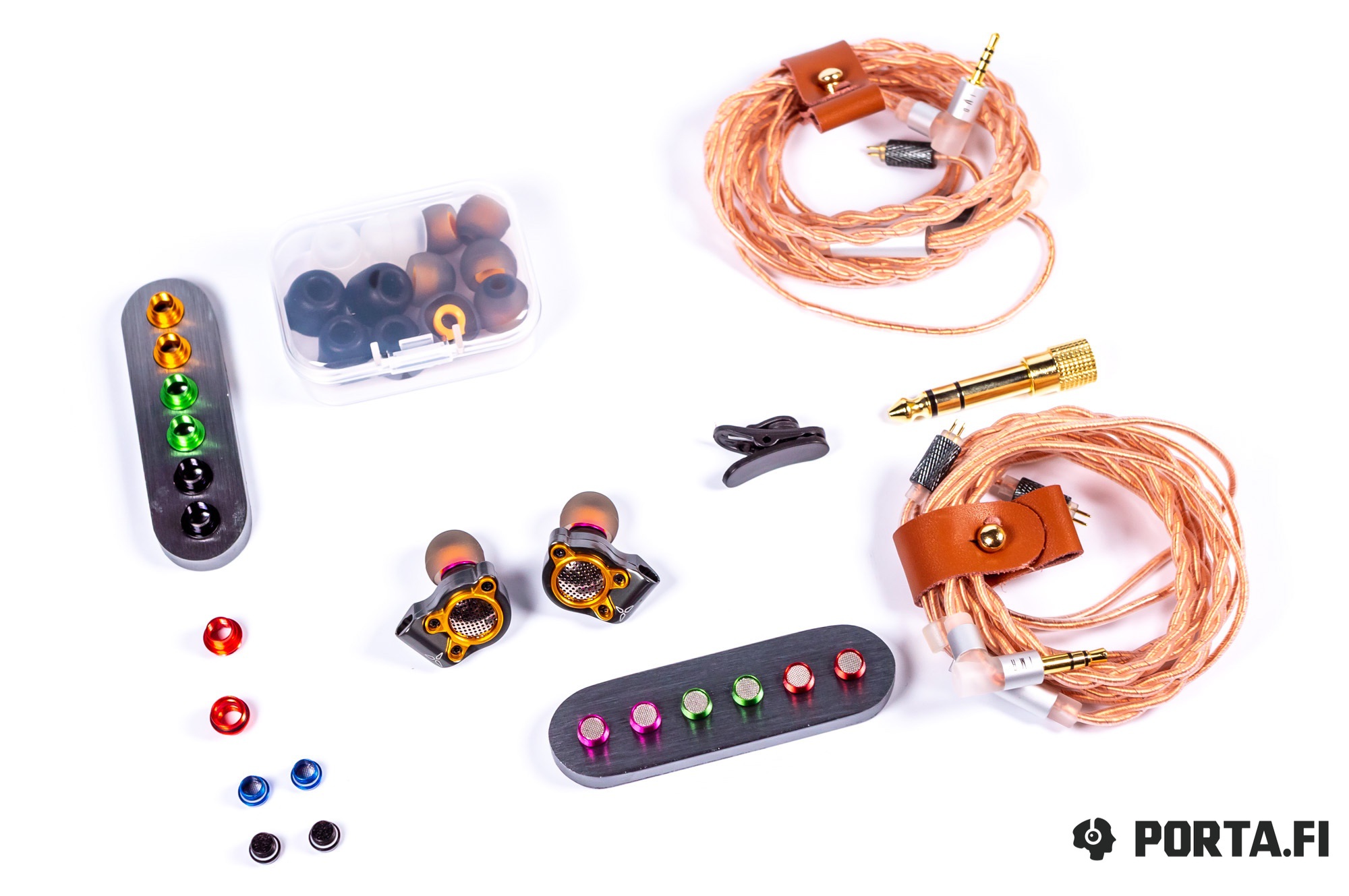 As you can see the accessory range is on a good level.
Design and comfort
The main part of R2 body has remained intact in comparison to R1 Zentith — the same shape and the same materials, the same dark-graphite glow. The main difference is that instead of openness regulator there is now an steampunk grill. IMR has gathered feedback that very little users change the openness of IEMS and leave them acoustically open, have taken some measurements and have decided to drop this functionality to make the IEMs more affordable. The build quality is good, there are no flaws I have found.
R2 are comfortable and have good fit, it is of course subjective, since I have read that previous models have caused discomfort for some users, but for me it is just very good. Noise isolation is slightly less both sides.In the street and in public transport R2 are rather good with blocking noise, but in metro or library you will barely be able to use them. In the first case you will be unsatisfied — in the second case all the rest will be disappointed.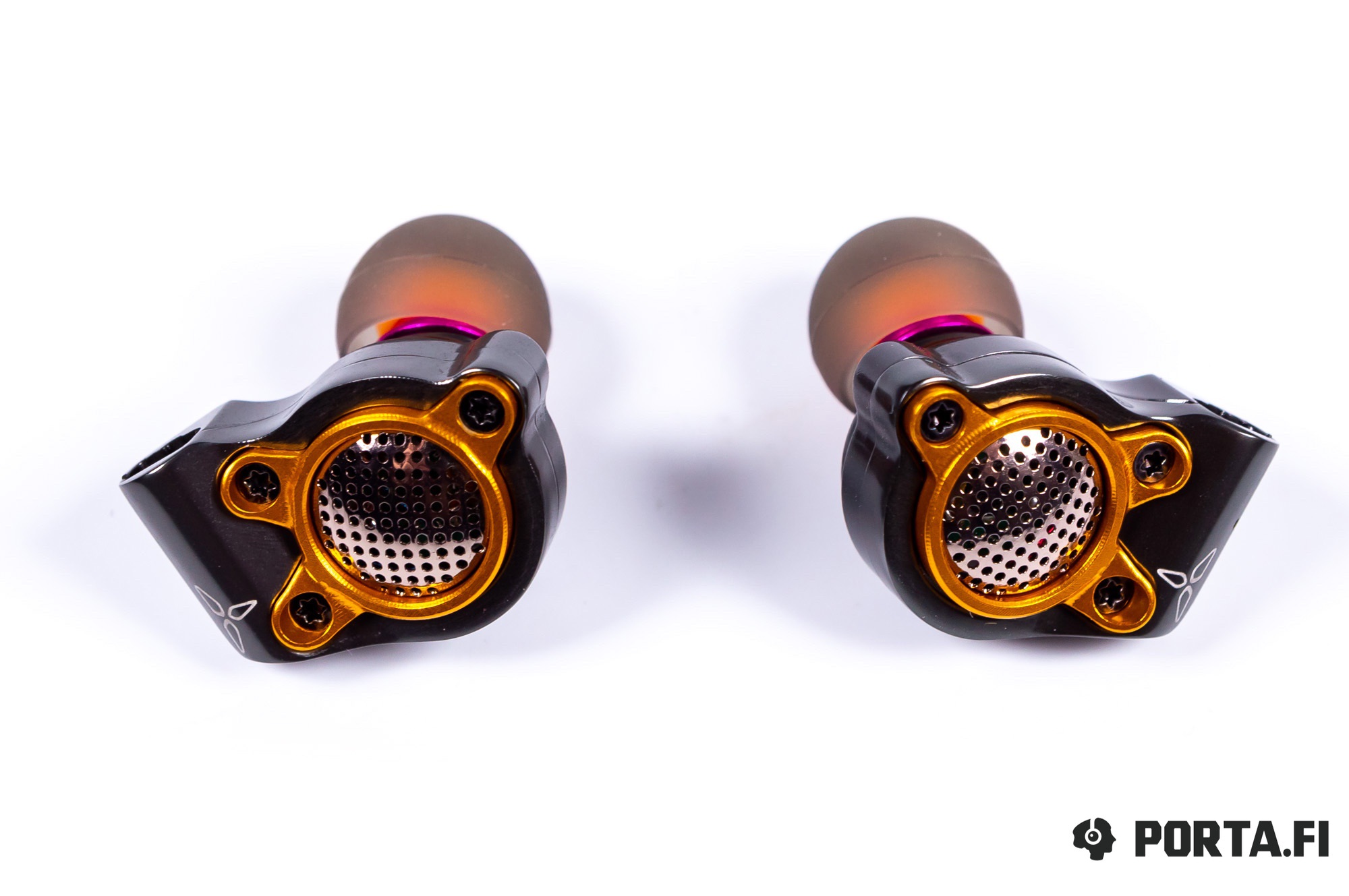 The brand system of filters is not only kept here, but multiplied. Now the lower part of the filter is put into the IEM and is regulating the bass amount and after that the upper part is added that changes upper mids and highs. Now instead of 5-6 tuning variants you get 30, and I might advise to add one more step to have at least 150, but probably it's what we can expect in future. The tuning system is very convenient — more than that of FLC. Of course you should understand that this system is not about constant tuning live — their main aim is to find a maximally suitable variant and to stay with it.
Another example of good feedback are cables. Here we also get 2-pin connectors but the cables themselves have become more soft and audiophile in appearance. Now it is copper in transparent isolation. There are ear hooks without memory effect, y-split and jack — beautiful and reliable. The cable is prone to thickening in cold weather and has almost no microphone effect. I have not experienced any problems with old IMR cables but updated ones are the step forward in terms of ergonomics and aesthetics.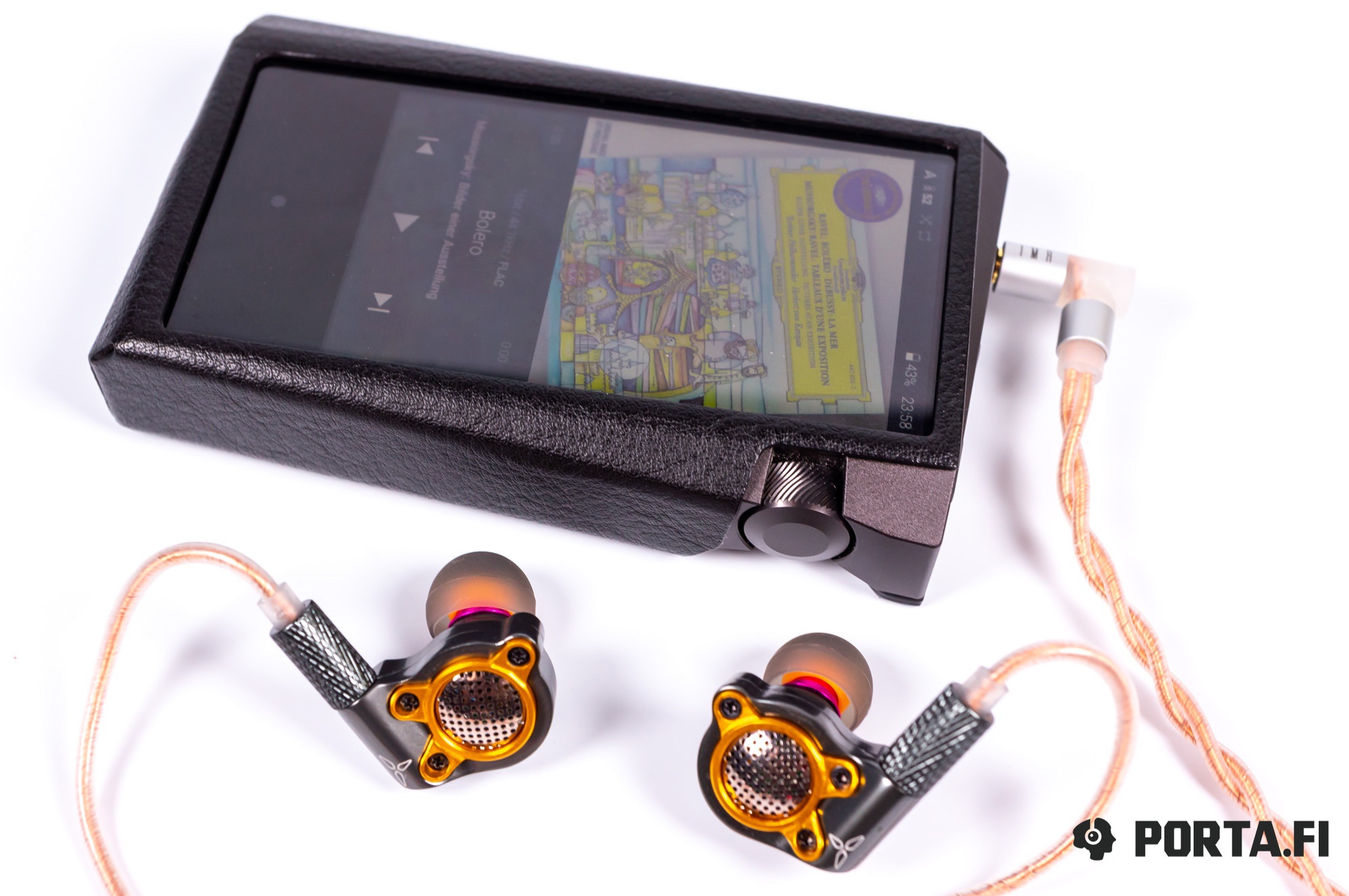 Sound
I have used the following equipment for listening purposes.
Yulong DA10 and Resonessence Labs Concero HP as DAC and amp
Apple MacBook Pro Retina 2016 as a source
Audirvana+ as a player
Lotoo Paw Gold Touch, Astell&Kern A&ultima SP1000 and others as portable players
Hi-Res recordings in lossless formats (Dr. Chesky The Ultimate Headphone Demonstration Disc and others)
Before listening I have allowed 140 hours of burn in and it is the case when IEMs need a long period of it. The changes are rather obvious and I think R2 are for those who don't believe in this process.
By default R2 have all-black filter that turn them into bass cannon for those who love crashing everything with bass. Another popular combination is red bottom and gold upper part. As for me, I prefer gold highs and pink lower part, since I love less bass. I will describe the sound for this setup.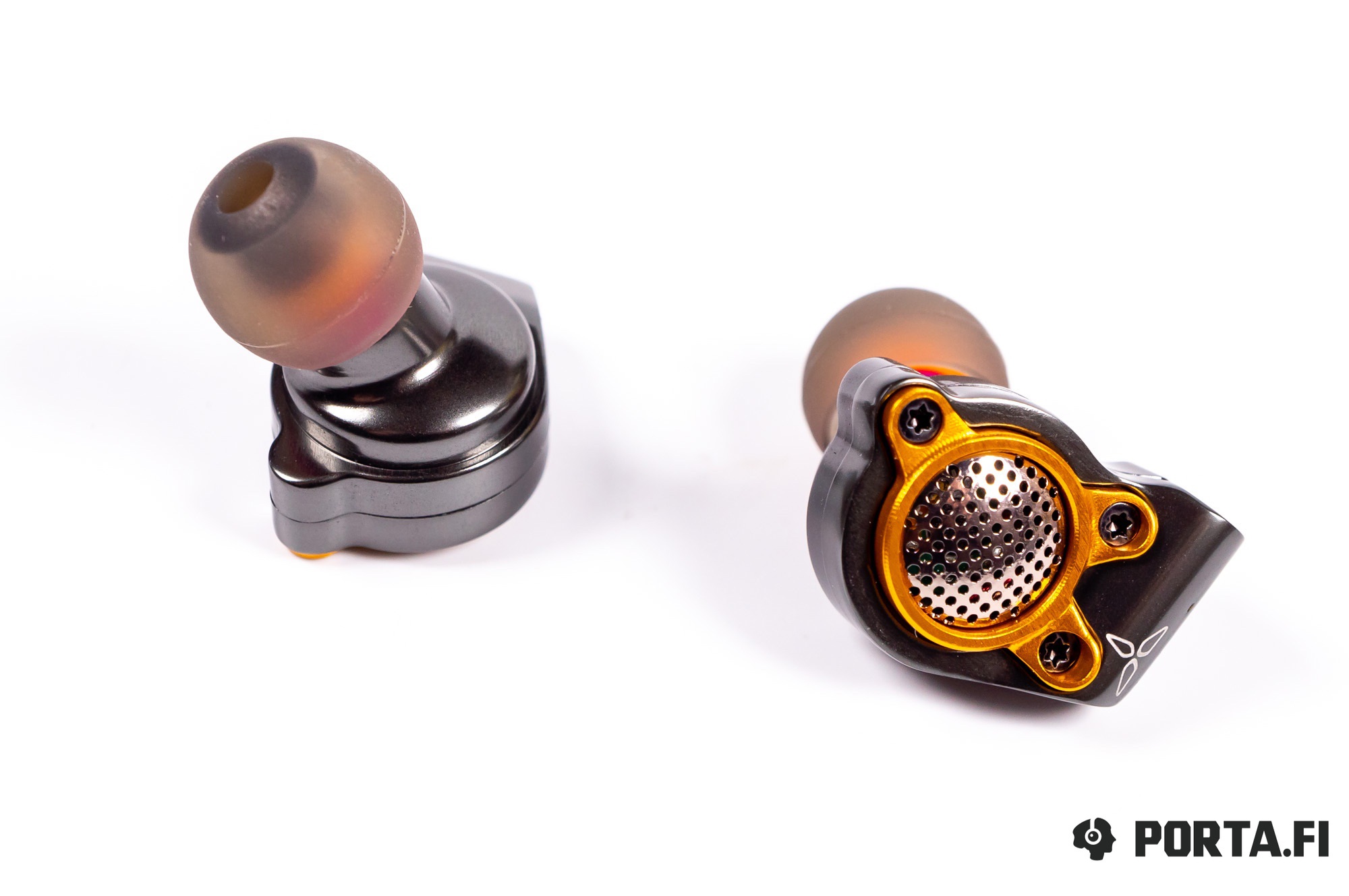 Taking into account the big dynamic it is natural that there is much bass in these IEMs, it is massive, fundamental and deep. You can fully control it using different filters, but its weight and depth stay with it. The bass is well controlled and has good resolution. Of course it is not an armature variant, but the details level and textures are good. The lows are rather universal, it plays both synthesized bass and acoustical instruments well. Taking into account the tuning abilities R2 can be varied from pure basshead model to slight accent in the lows.
Mids are played usually by the same dynamic and copes with it rather well. The accent on micro details has been diminished in comparison to previous models and the mids have received more weight and at the same time not to lose in real resolution. The mids are lively and play macro details and emotions well. They also have a correct weight balance that gives weight to vocals and instruments. The sound stage is close to maximal in terms of width and is more than average in depth. Because of open construction the 3D effect is close to top models.
The highs can be tuned as well and they change length and accents. I have chosen one of the most lengthy and saturated variants with golden filter. As usual lengthy highs are tough choice — on the one hand they give right harmonics that bring naturalness to the instruments and good headroom, on the other you will hear all artifacts. Of course IMR have chosen the variant that does not draw highs back to make them more comfortable and retained good layering. Correctly used ceramic driver provides good resolution and realistic attacks and decays.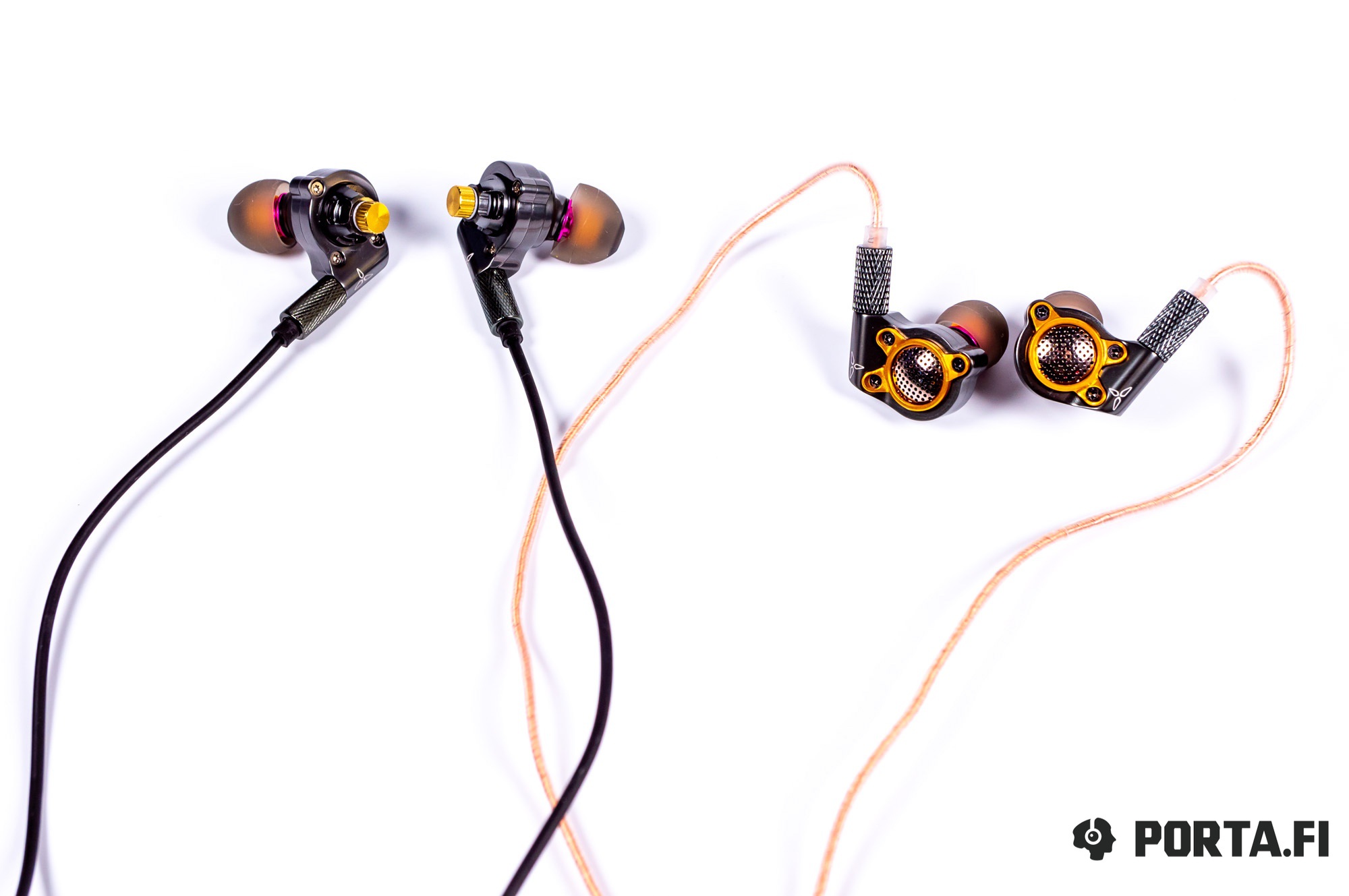 Comparisons
I will not dig deep into comparisons since the most of models of this price tag sound different in comparison to R2 (it is especially seen in highs) so I will compare them to IMR headphones.
IMR R1 R2 offer more natural presentation with better balance of weight. Aten has a larger sound stage and better layering in highs.
IMR R1 Zenith I have described the main difference just above, but will repeat. Zenith sound more monitor with more micro details, this makes their presentation more vivid and light. They also have less thickness and weight, especially in lows.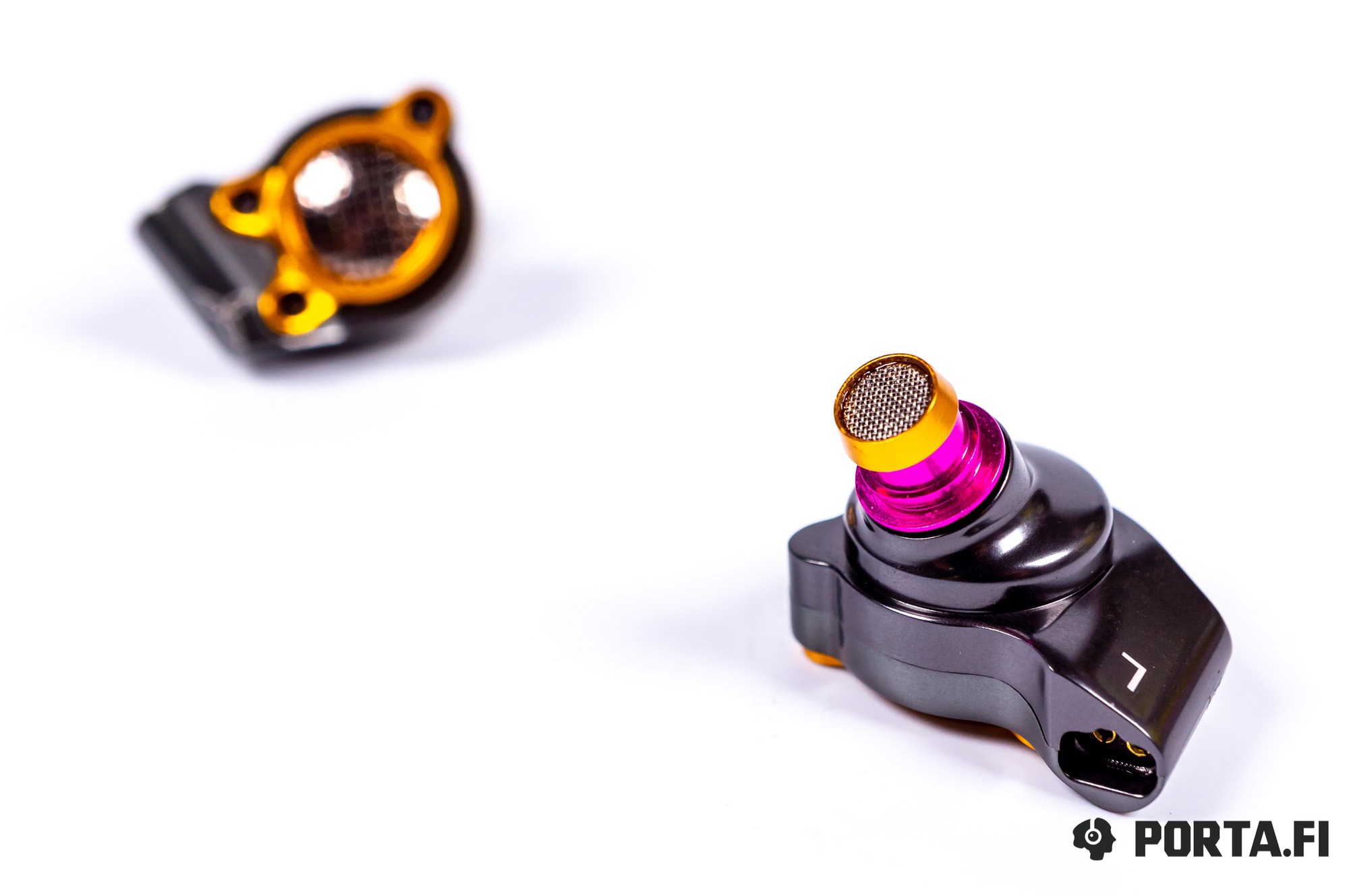 Compatibility
You should have at least mid-fi player (roughly starting from FiiO M11), but their level is enough for lower top models (up to Cayin N6ii approximately). They do not require high power or dark background but control and resolution are welcome.
The model is stylistically universal, however on genres with powerful bass or realistic highs they will cause real wow-effect. The IEMs are 7 out of 10 in terms of recording quality requirements, but it is mainly about highs.
Example tracks
Iggy Pop — Sonali Another track from new Iggy Pop album. I thought about writing something like ever young, but in reality Iggy have become old not only with his body. This composition, given its overall tonality and relevance to the final Bowie album, gives us the understanding that the eternity is already looking at the famous rocker. We are of course more interested in the musical part which is played by R2 quite well — thick bass, great keyboards and effects, melancholy vocals — everything comes to unique and whole picture.


Massive Attack — Teardrop (2019 remastered) While I have thought about what track to choose as and example, Tidal and the authors of the fresh remaster have made this choice for me and it is great. This mega-hit is a good way to demonstrate the best of these headphones. The most massive bass line, lots of 3D things, nearly perfect highs — seems this track is created especially for headphones. This includes interesting and peculiar sounds in the background. And this nostalgic mood over one of the best series in TV history….


The Doors — I'm Your Hoochie Coochie Man (Live) The Doors concert in Los Angeles that was recorded in a London Mist night club in 1966 was great and it has been released after 50 years in 2016 (those capitalists). Of course it is not the quality that is precious here, which is acceptable, but the atmosphere with interesting numbers chosen by me as an example. In order to transmit this the IEMs must have not only the correct resolution, but weight balance and R2 succeed in it.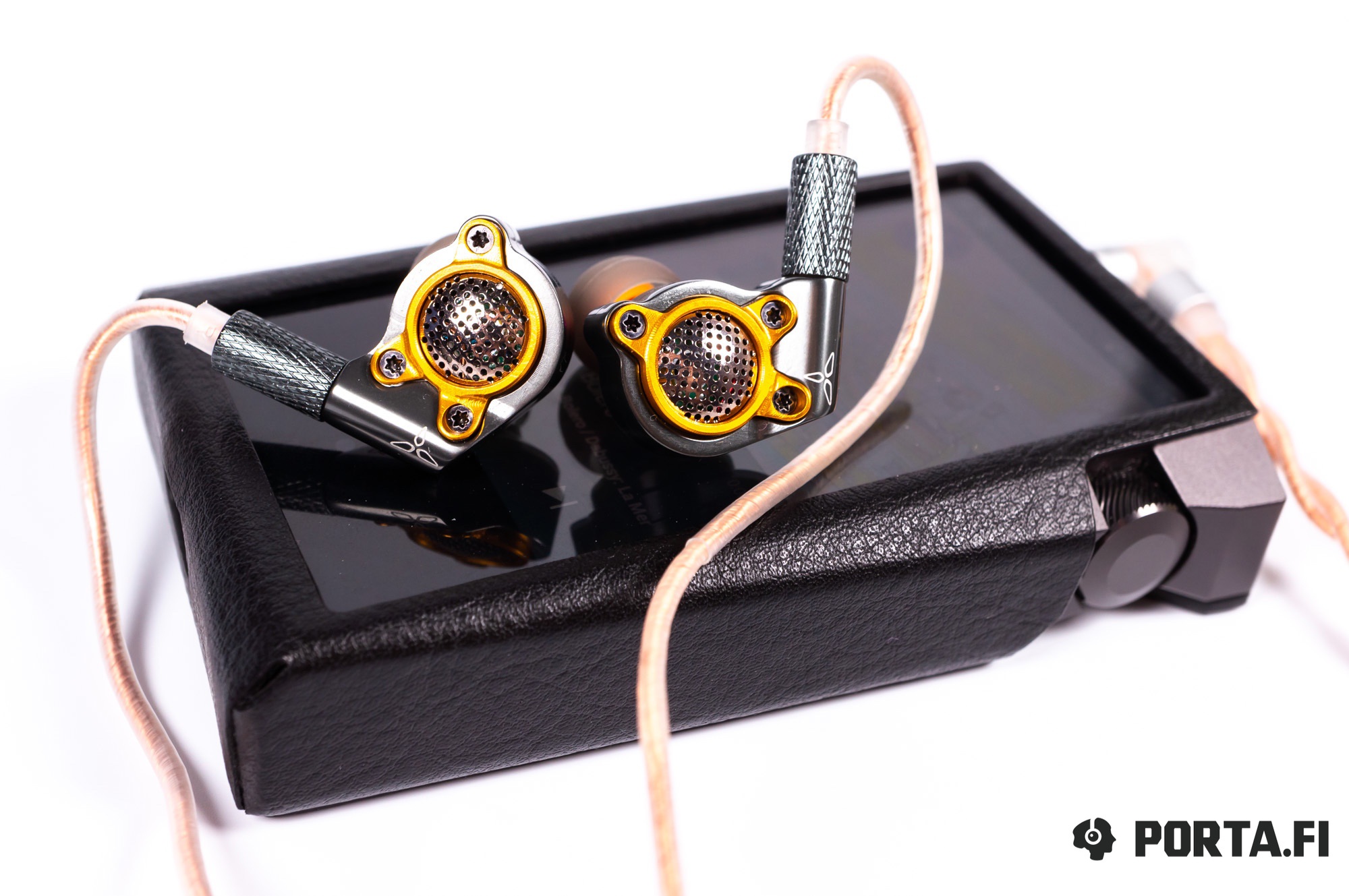 Conclusions
I think you have already understood that I consider R2 successful, it is not an upgrade but a great addition to R1Z, since the presentation has changed and it is good if you haven't loved the neutrality and micro details of R1Z. Zenith, however, are available as well, so everybody can choose up to his liking. We will just wait for a new flagship Rah model with added planar transducer.
Translated by: Vadim Kolchev