Time does not stand still and top models require an upgrade. Often it is a must, as in the example when FiiO have been forced to move to Snapdragon in their new players. This is how M11 Plus Limited emerged.

Years 2020 and 2021 have seen decline in portable audio market growth due to the obvious reasons. It's hard to count numerous black swans over audiophile players manufacturers. However, most of them have come out from crisis successfully, despite losses. FiiO of course is among them, being the locomotive of this area. They have also got another hard time with Samsung not supplying Exynos chips the whole previous generation has been built on. The engineers have had to revise the most popular model in the shortest term possible and here we have M11 Plus version, well the limited edition of it that will be used while FiiO have Asahi Kasei chips supply.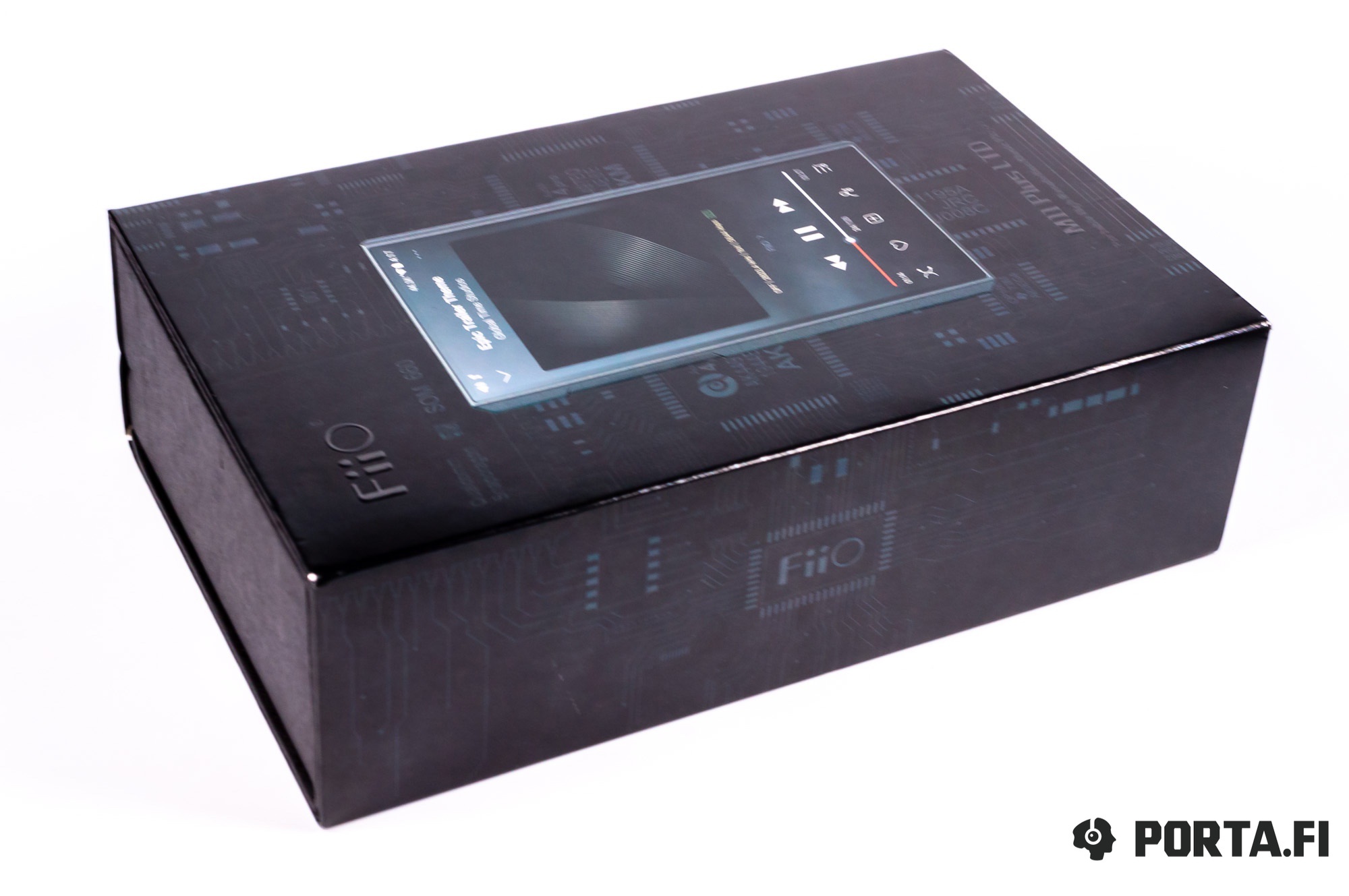 The newbie has received new Snapdragon 660 chipset and this enabled Android 10 on device. Audio part has not been amended very much (added FPGA and revised master clocks), but there are new things in UX that we'll discuss further on.
Player price is $750 and there's been an idea to produce even more limited stainless steel version but I don't have any price tag for that.
Specifications
Processor: Snapdragon 660
DAC: 2 × AK4497EQ
OPA: 3 × OPA1642 + 2 × LMH6644
RAM: 4 Гб
ROM (user available): ~46 Гб
External card support: MicroSD up to 2 Tb
Wireless: WiFi 2.4 GHz/5 GHz, Bluetooth 5.0
Bluetooth codecs: LDAC, aptX, aptX HD, AAC, SBC
Input: USB-C
Outputs: 3.5 mm (phone out, line out, coax), 2.5 мм balanced, 4.4 мм balanced
Screen: 5.5″, IPS 720×1440
Battery: 6000 mAh, Li-Po
Charging time: ~3 hours with Quick Charge
Playback time: >11.5 hours (single ended), >10 hours (balanced)
Format support: ISO, DSF, DFF, DST, DXD, APE, ALAC, AIFF, FLAC, WAV, WMA, MP3, OGG, WMA, AAC
Max resolution (depending on format): up to 384 kHz/32 bit, DSD256, MQA 8x
Dimensions: 76 mm × 137 mm × 18 mm
Weight: 310 g. aluminum, 405 g. steel
3.5 мм phone out
Output power: ≥206 m@ @32Ω, ≥23 m@ @300Ω
Frequency range: 5 Hz ~ 90 kHz (– 5 dB)
Signal-noise ratio: ≥120 dB
Output impedance: ≤1Ω
THD + noise: <0.0006%
Channel separation: >76 dB @ 32Ω
"Balanced" outputs
Output power: ≥ 588 mW @32Ω, ≥88 mW @300Ω
Frequency range: 5 Hz ~ 90 kHz (– 5 dB)
Signal/noise ratio: ≥121 dB
Output impedance: ≤2Ω
THD+noise: <0.00146%
Channel separation: >111 dB @ 32Ω
Accessories and packaging
Player is supplied in a cardboard box with traditional dust cover. Printing is pleasant and everything looks stylish.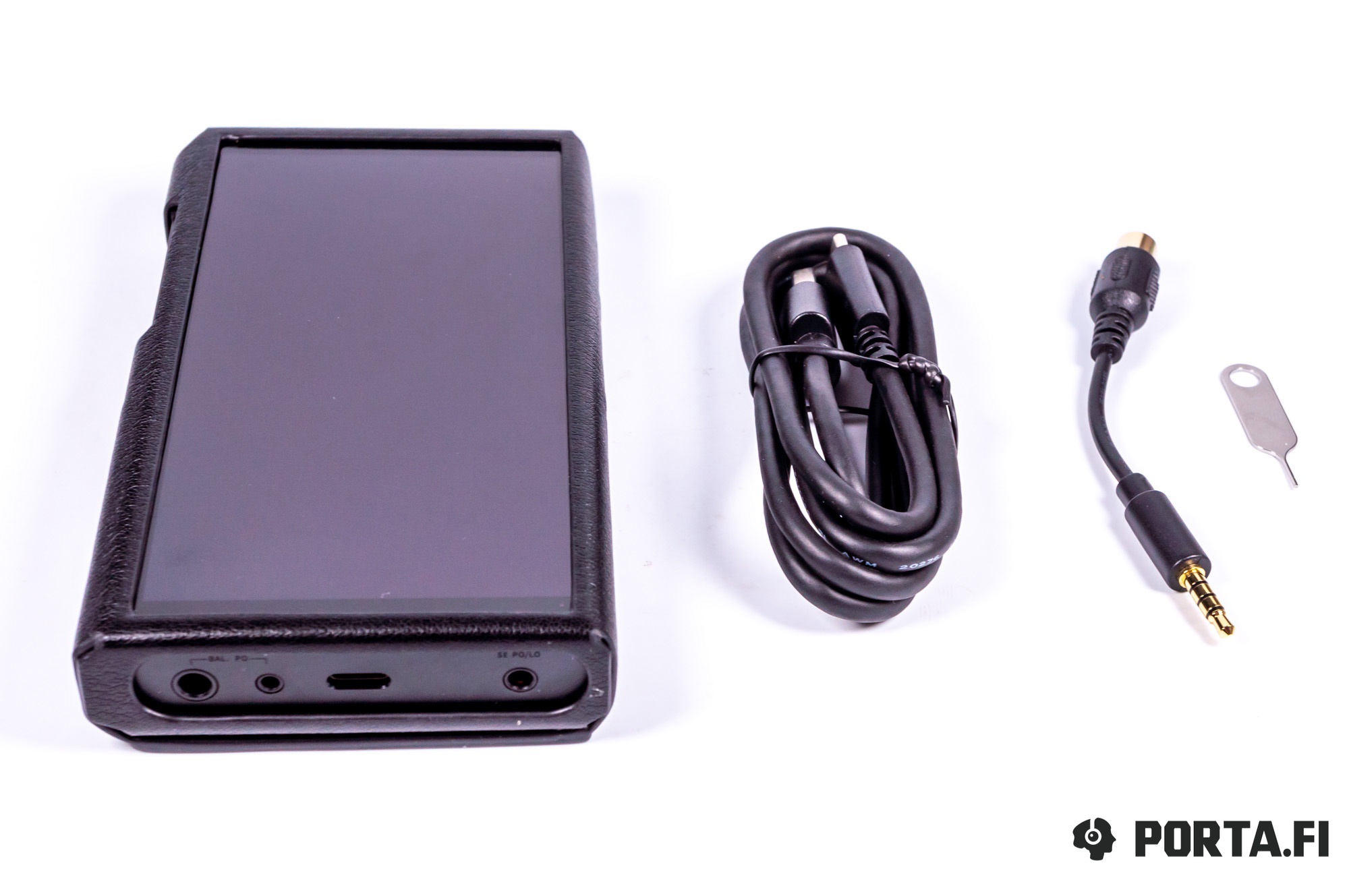 The box, apart from player and paperwork, includes USB-C cable for charging and connection, tool to eject microSD slot, coaxial adapter and leatherette case. I really hope that all manufacturers will come to providing cases again.
Design, controls and firmware
The shape hasn't changed a lot, the same angles and rather strict design. This player is larger and weighs more than its predecessor, coming rather close to FiiO M15 in this regard. Companies continue to experiment with unusual shapes and now the buttons here are hexagonal.
There are three playback buttons, hardware hold switch and MicroSD tray on the right.
There is a single one, but supports cards of any volume and this is very beneficial considering internal 64 Gb limit with around 48 Gb available for use).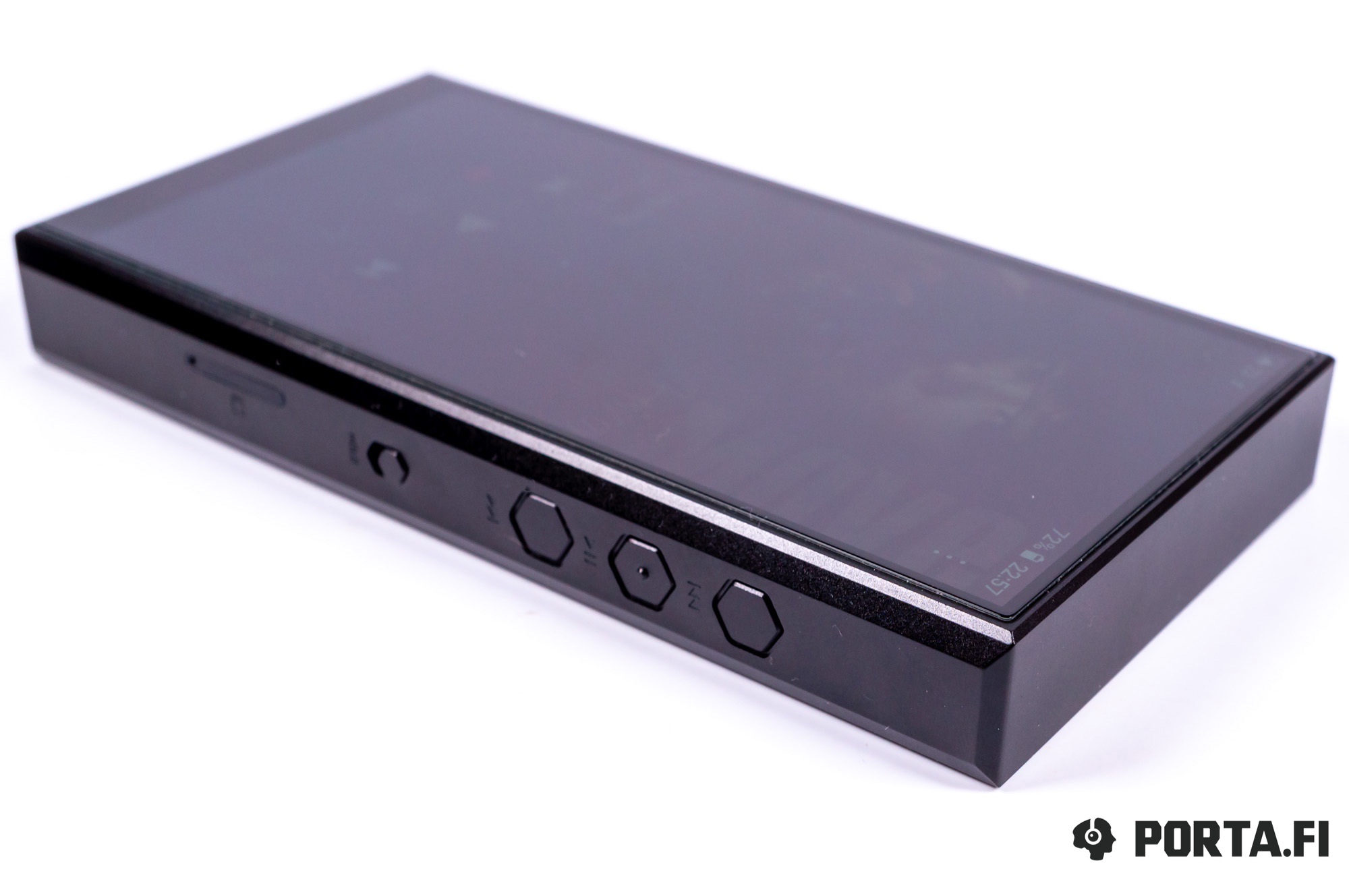 On the bottom side there are three outputs (3.5mm, 2.5mm and Pentaconn) as well as universal USB-C that can be used for charging, memory access, DAC or transport mode. The battery has rather high capacity, but the hardware is demanding, so you get averagely good playback time around 10 hours and more. There are various supported quick charge protocols and it usually takes less than 3 hours to charge the battery.
There is on/off button on the left side, as well as LED indicator, sensor volume controls and custom button that you can map to suggested activities in menu (I haven't found the provided options useful).
FiiO have been experimenting with touch sensors for a long time and the volume control is arguably one of the best findings. It can work as usual volume rocker and can also change volume by swiping. Swiping is supported by distinctive haptic clicks. There also are several additional blocking options and various enhancements.
The screen is different as well. It has become slightly larger, but has kept regular 720p resolution. The matrix has remained very good with great colors, viewing angles and brightness. Back glass has also been revised, receiving stylish 3D triangles.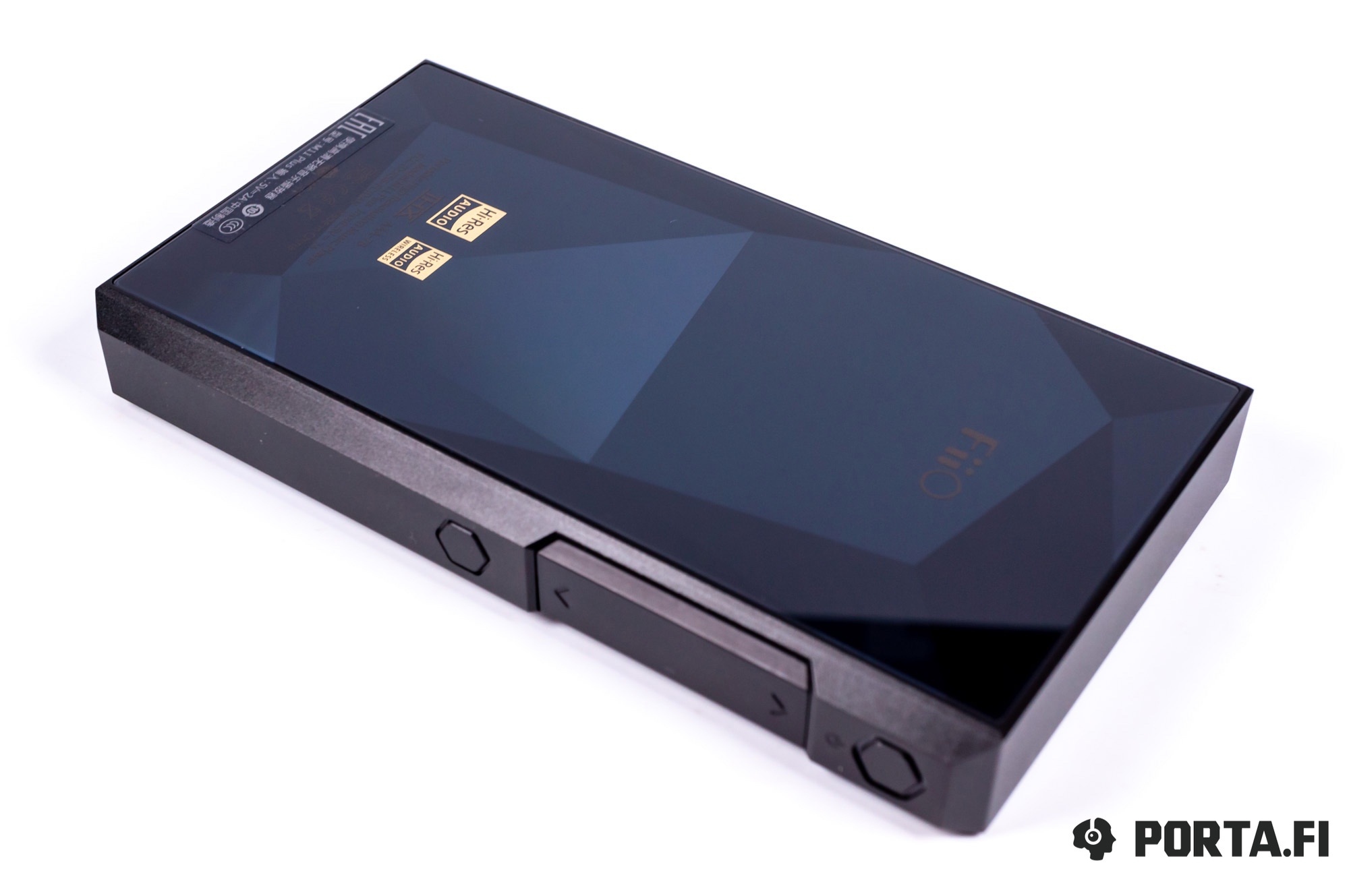 The firmware hasn't changed a lot. Android version has been upgraded and this makes sure streaming services won't be abandoned in the nearest future.There is Google Play market and Apple Music support. But of course FiiO Music is the central part of the firmware and it hasn't changed, the player is functional and convenient for me, but I won't go into too much details, so if you are interested in details, please refer to previous M series reviews on our website or just download the player to your smartphone.
The firmware is overall stable and enhanced productivity does it well, everything works smooth.
Sound
I have used the following headphones for listening purposes: Noble Audio Sultan, IMR Acoustics Rah, Campfire Audio Ara, Meze Empyrean, HiFiMan Ananda, Kennerton Thror and others.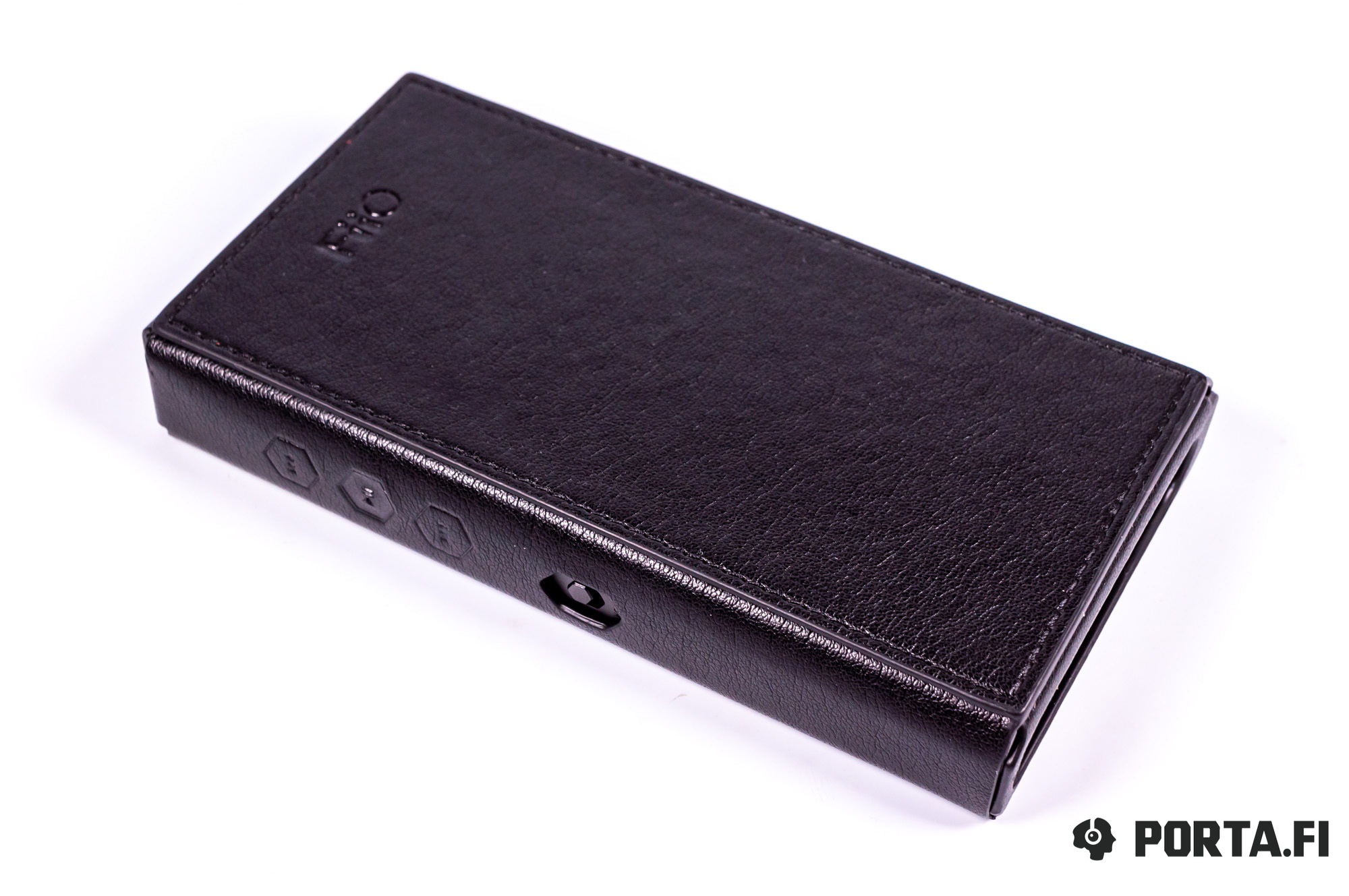 The overall sound signature is similar to Pro model, giving good balance between technicalities and musicality. Of course there are some improvements due to FPGA and new master clocks.
Lows go to the deepest level possible and are well contolled bringing good resolution and quality textures. Player has slight accent on lows and this brings realism with accents on small overtones. It's beneficial for natural instruments and synthesized bass.
Mids sound natural and has tuning close to neutral, but M11 Plus avoid monitor dryness due to correct processing of micro details. It does not throw a lot of small nuanced into face but instead play them in the manner the recording suggests. Here we get the same mids accent, but with less weight and it brings more natural sound. The vocals are presented in weighty manner with presence getting enhanced energy and the sound gets more fun. The soundstage is obviously more than average in width and depth but there is no overemphasizing.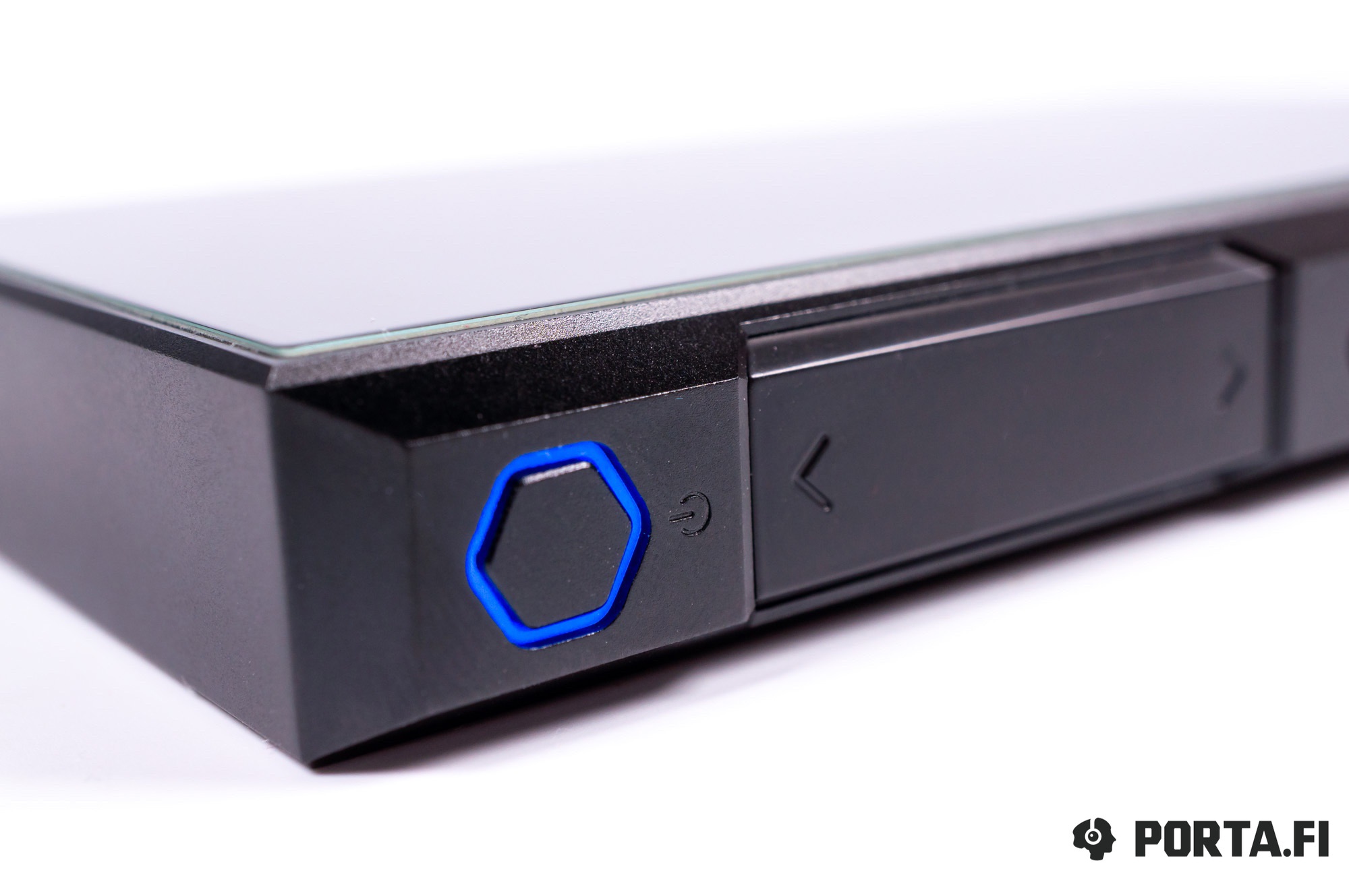 Highs have been enhanced too, getting more length and layering. This provides better realism with more natural timbre-rich instruments and more than enough air. Resolution together with attacks and decays is on good level.
Compatibility
FiiO haven't tried to make the player amp more powerful than needed. 500 mW balanced and 200 mW single ended – not record-breaking but more than enough for most headphones that are reasonable with portable usage. It's also good with hyper sensitive models with black background.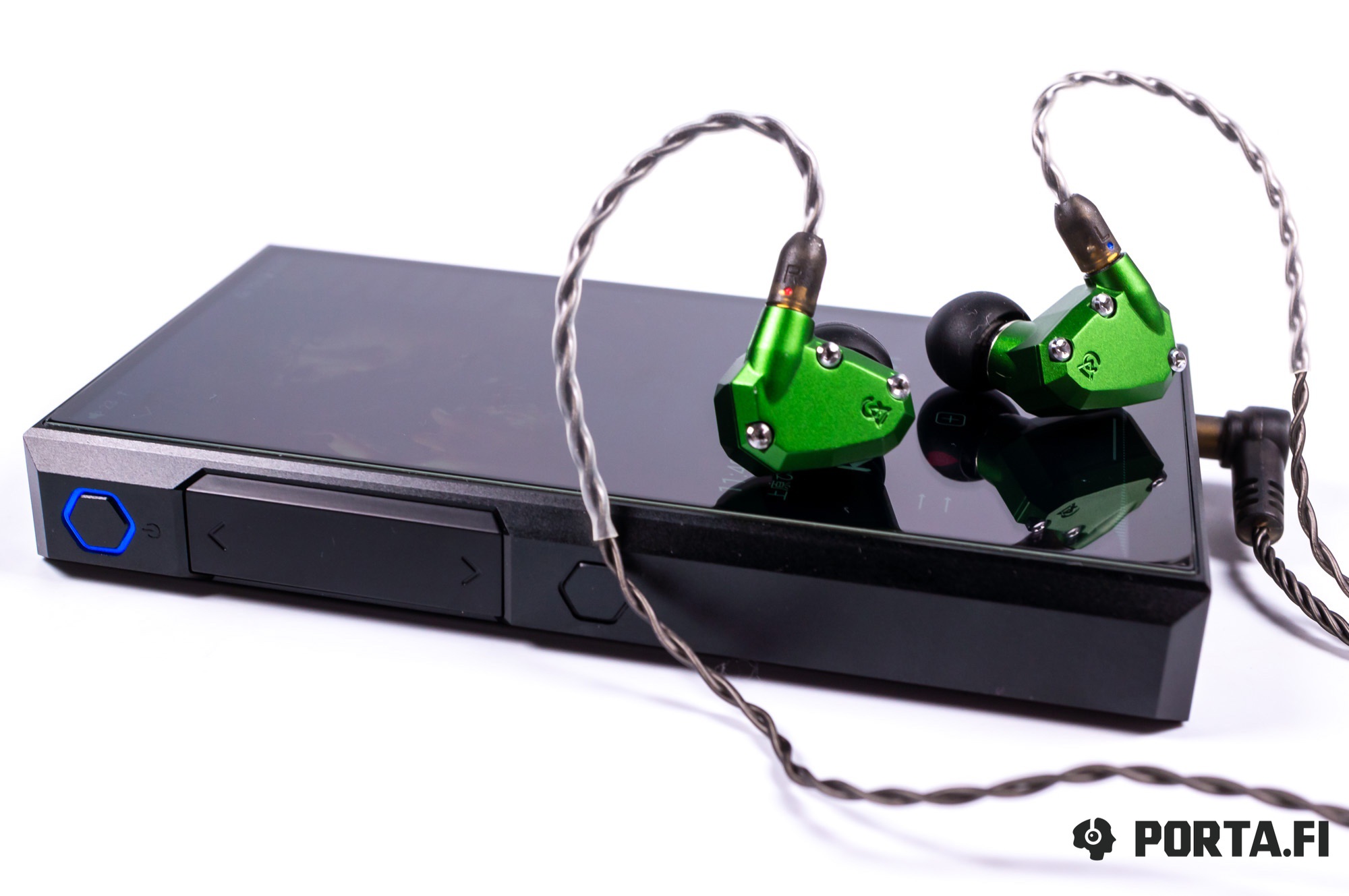 The difference between regular and balanced is not huge. Balanced has slightly wider soundstage, but it's not the case when you definitely need it. It's recommended for hard to drive models, of course.
The player is rather sensitive to the quality of recording, but without being overly so. Approximately 7 out of 10. It is universal in terms of genre but brings wow-effect with certain genres, such as orchestral music, arena rock and other genres that gain from better dynamics.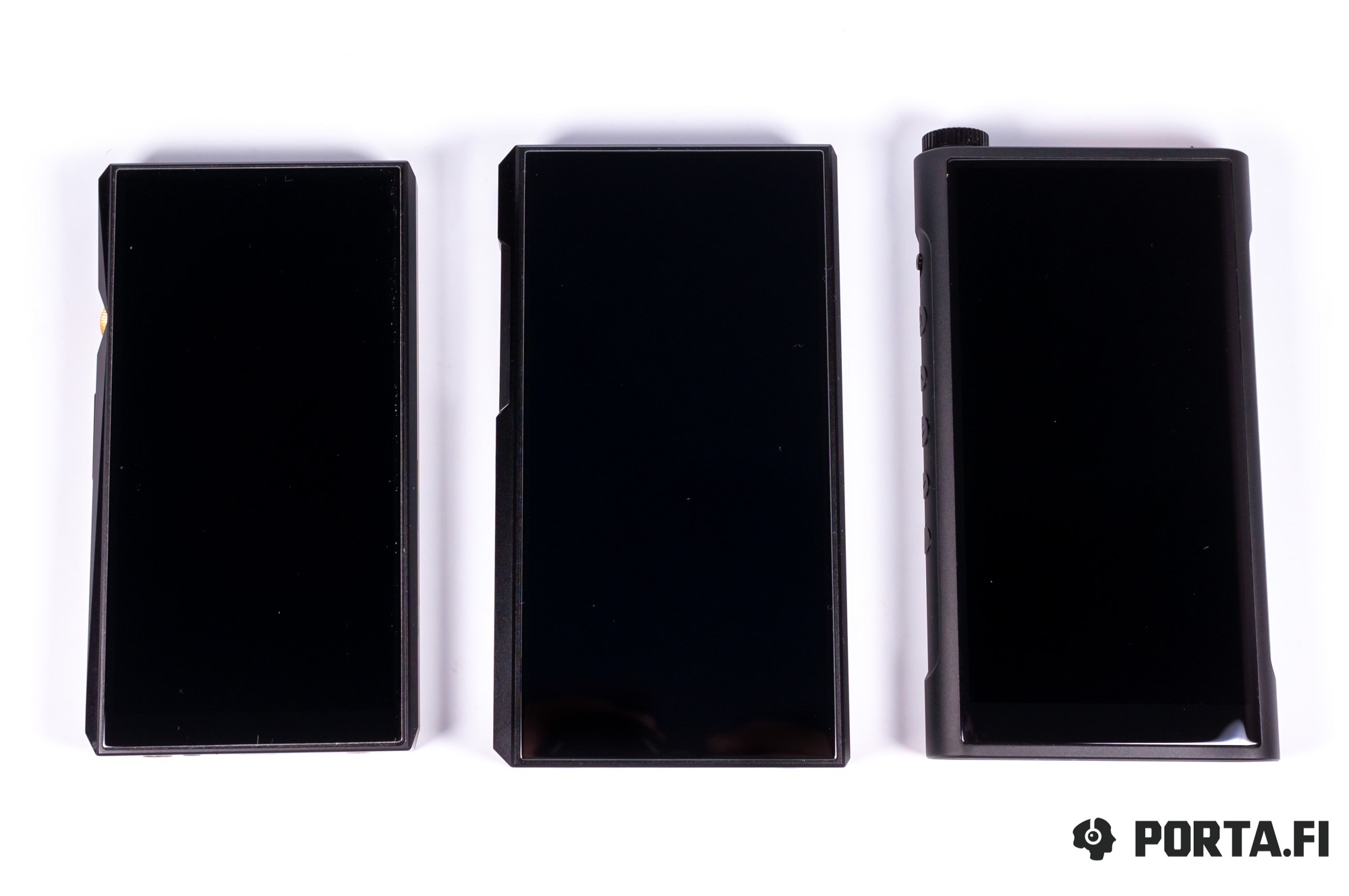 Comparisons
Of course the review won't be complete without several comparisons.
FiiO M11 Pro The newbie has better balance on mids and layering on highs and brings more natural presentation.
FiiO M15 I don't like this word, but both players have approximately the same level (with some edge to M15 of course), while being different in presentation. M15 sounds more massive and analogue and better controls lows and mids.
HiBy R6 2020 HiBy player sounds more neutral and dry with better micro details, especially on upper mids and highs. I even can't believe HiBy have changed their approach for sound that much.
Shanling M6 Pro 2021 Shanling player has more weighty presentation and softer highs. It will be better for those who emphasize emotions and dynamics in presentation.
Example tracks
Stewart Goodyear — The Great Gate of Kiev I like 'Pictures at an Exhibition' because they always sound good. This piano take from well known Canadian performer proves it. FiiO player is good for emotional playing style of Stewart, accentuating decays of powerful chords.
Héctor Anchondo — Candy Shop Single from a great album by this bluesman who has become known after winning several musical competitions. FiiO proves itself well, playing unusual guitar sound and accentuating vocal emotions, allowing to dig deep into the genre atmosphere.
Trifecta — Venn Diagram This three-person group effectively mixes jazz, rock and other genres, providing great music, varying from Fripp epxperiments to my beloved Matheny and Mays album (guess whish one). This is non-classical jazz that is interesting to listen to. FiiO M11 Plus does all possible and impossible things to transmit smallest nuances from short tracks of the album.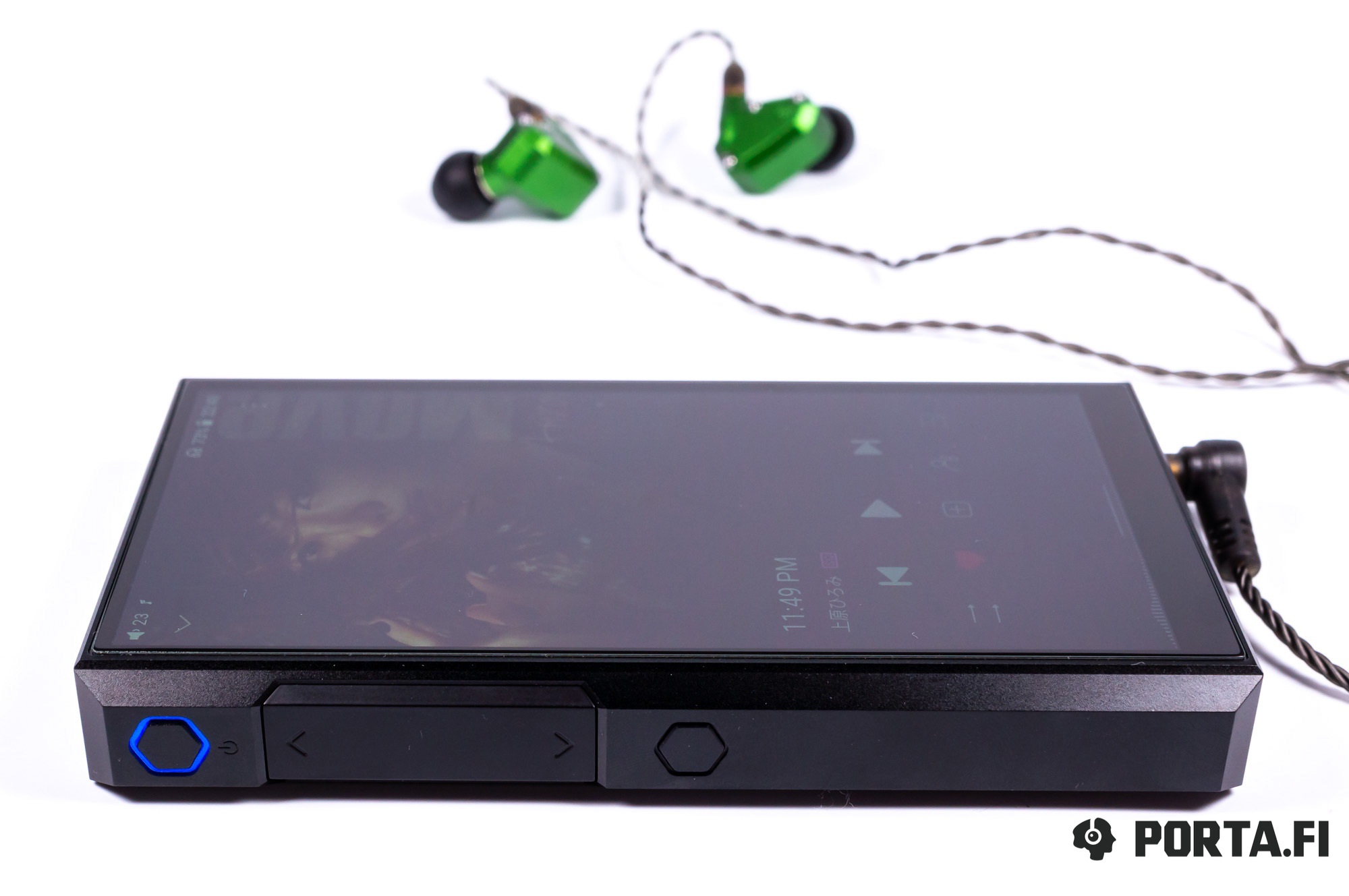 Conclusions
Despite the forced upgrade FiiO engineers have well reworked sound and UX and this player continues to be one of the best offerings in its segment.
Translated by: Vadim Kolchev