I don't think that Campfire Audio need any special introductions as well as their headphones. This is the case when fans exactly know what to expect and love company because it totally meets their expectations. However it is not that simple with new model of the first half of this year — Ara.

One of the first notable things is the name. It is necessary to remember that company likes astronomic names. Knowing that you should easily find out that Ara is a constellation name of Southern Hemisphere. Ara are 7-driver model without crossover. Those who remember Andromeda Gold at this time will be right, but only on the one hand. On the other, however, I should note that the sound is almost totally different. CA engineers have decided to fulfill desires of many fans and create a model with monitor sound.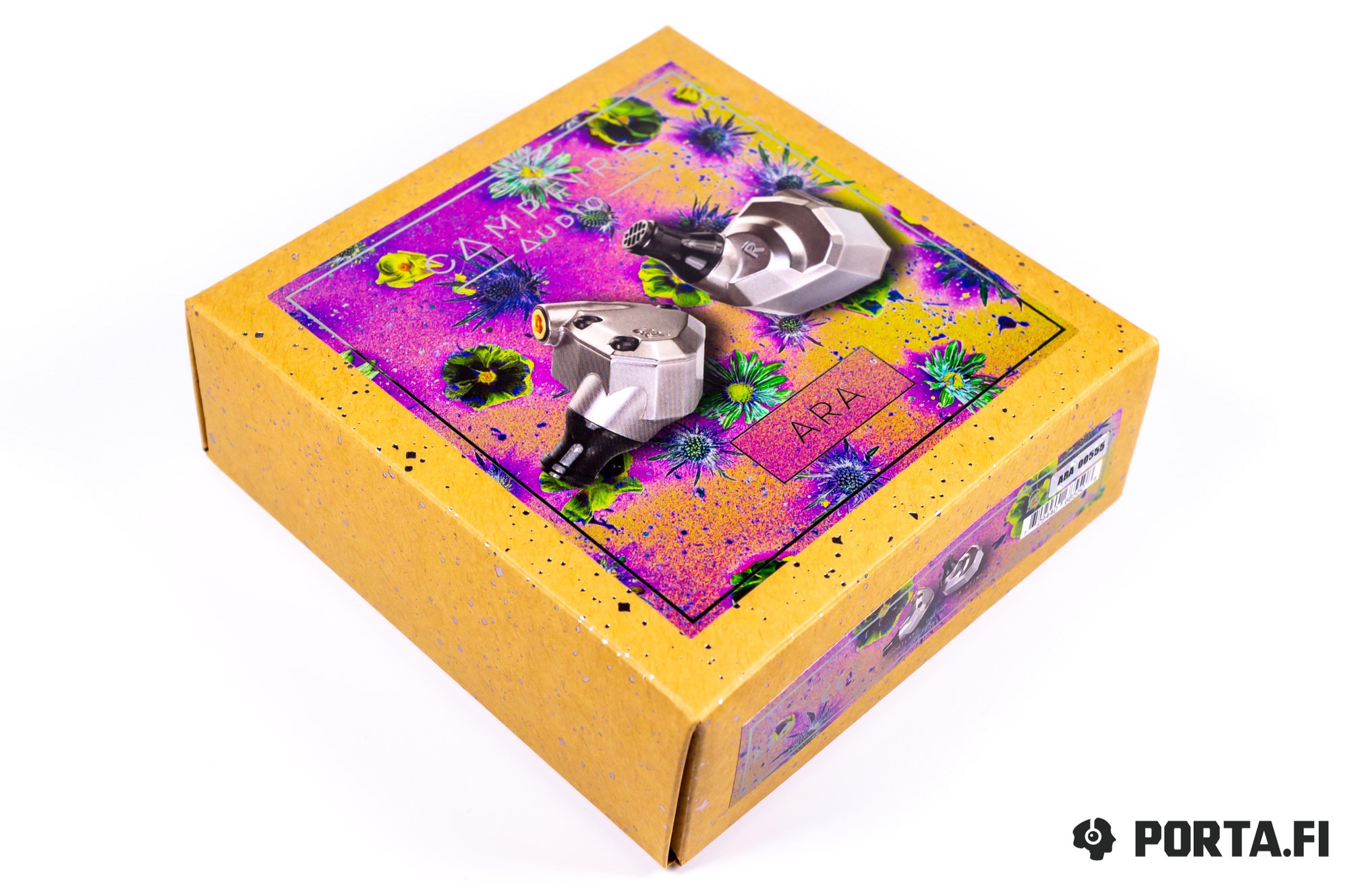 As always, CA use house technologies, such as T.A.E.C., 3D-printing of inner part and so on. Here you get great work with materials, and even more, the IEMs are made of titan.
The price hasn't gone up too much, you can purchase CA Ara for around $1300 USD. The company proceeds with creation of top segment IEMs, but keeps the price to the lower part of the segment.
Specifications
Transducers: 7 × balanced armature
Frequency range: 10 Hz – 28 kHz
Impedance: 8.5Ω
Sensitivity: 94 dB SPL @ 7.094 mVrms
Cable: detachable, with MMCX connectors, silver-plated Litz
Accessories and packaging
Campfire Audio stay consistent in their approach to presentation. Here you get well-known cover made of thick paper, sealed. It contains a non-thick cardboard box inside where everything resides. Packaging has yellowish color and the label has abundance of blue and violet colors.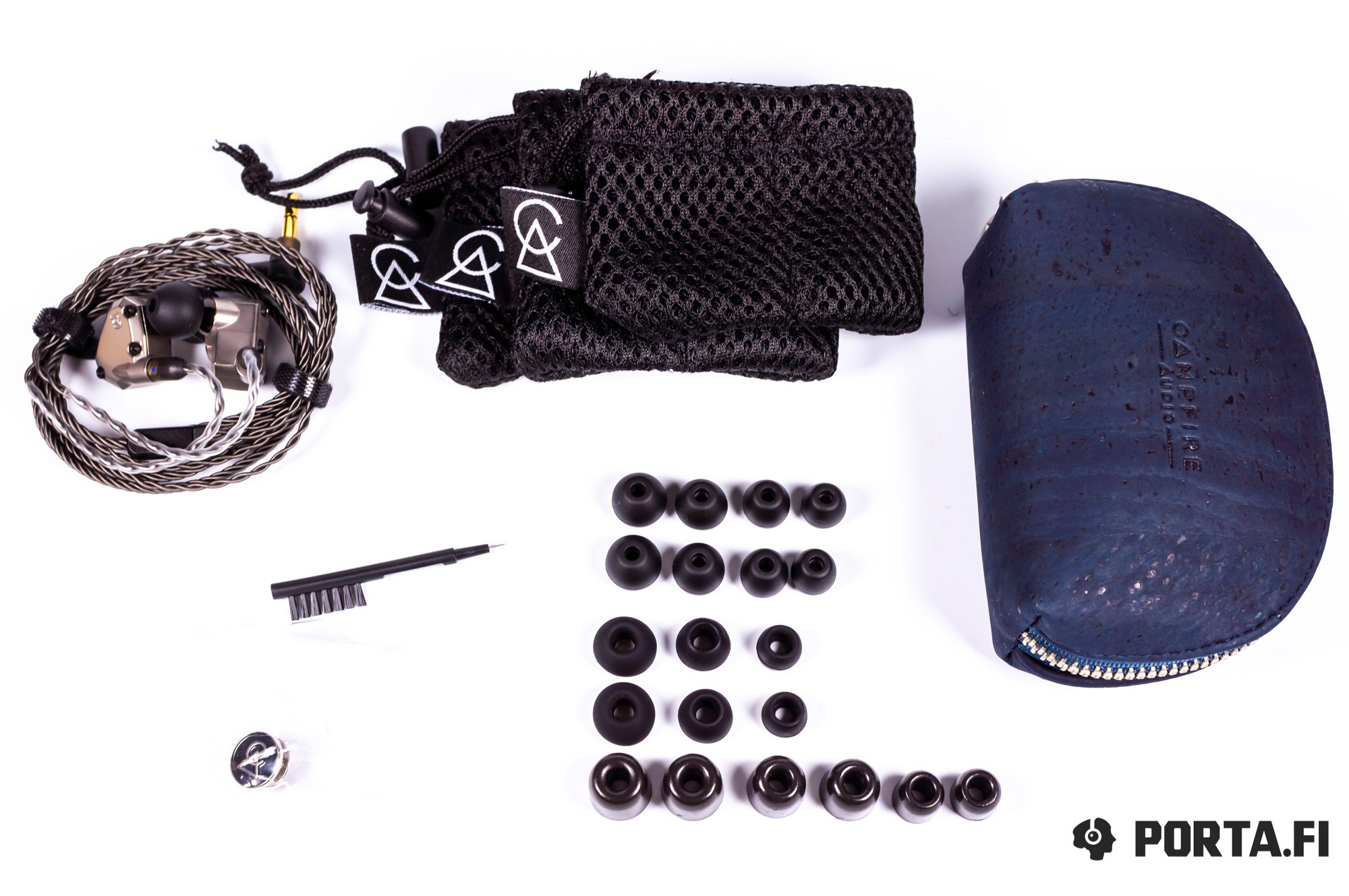 Inside, apart from headphones and cable inside the brand pouch made of corkwood (CA underline that they make this material without cutting the wood), the buyer gets:
5 pairs of Final Audio tips
3 pairs of foam tips
3 pairs of single-flanged silicone tips
cleaning tool
brand badge
3 pairs of double pouches to store headphones and accessories
As you can see, the accessory range is very good.
Design and comfort
The shape is the same — many corners and angles, we have seen that in a whole range of other models. The fact that the IEMs are made of titan does not influence comfort, the model is comfortable to wear, mainly because of many iterations that have been made of the first Andromeda revision, that has provided us with modern design of longer nozzles and more rounded inner part that contacts the ear. Despite bigger weight even long listening sessions are comfortable.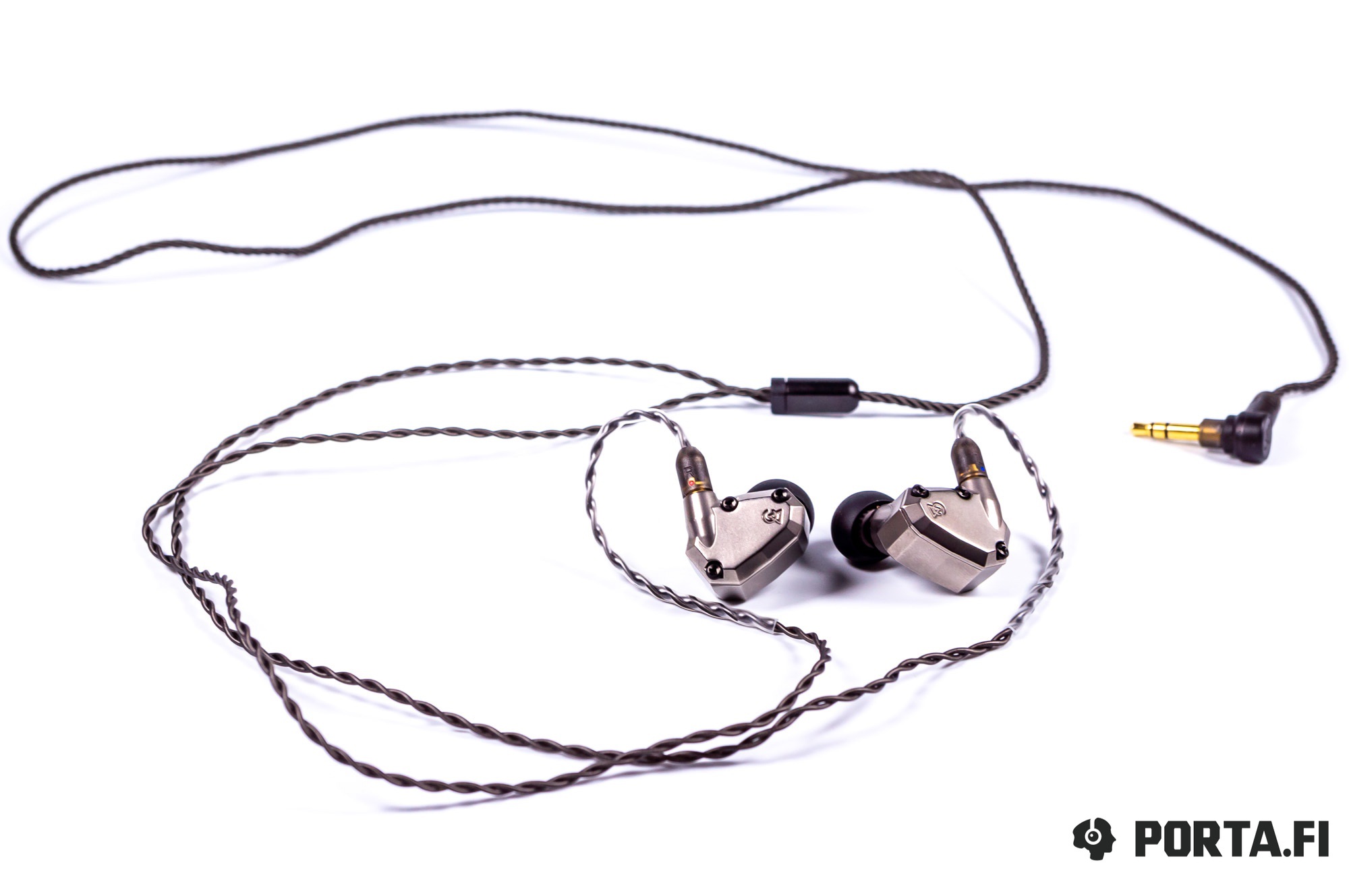 As always, Campfire Audio show great processing level: complex shapes, precision — everything that fans love.
Sound isolation is slightly above average, it is enough for regular street and public transport (subway excluded).
The cable is detachable with beryllium-covered MMCX connectors that makes them more durable. It is really one of the best variants of sockets that are available on the market. The cable is soft and convenient, it is not prone to tangles and almost lacks microphone effect. It is clearly seen that the roots of the company go to cable makers ALO Audio.
Sound
I have used the following equipment for listening purposes.
Yulong DA10 and Resonessence Labs Concero HP as DAC and AMP/li>
Apple MacBook Pro Retina 2016 as a source
Audirvana+ as a player
Lotoo Paw Gold Touch, Astell&Kern A&ultima SP2000 and others as portable players
Hi-Res recordings in lossless formats (Dr. Chesky The Ultimate Headphone Demonstration Disc and others)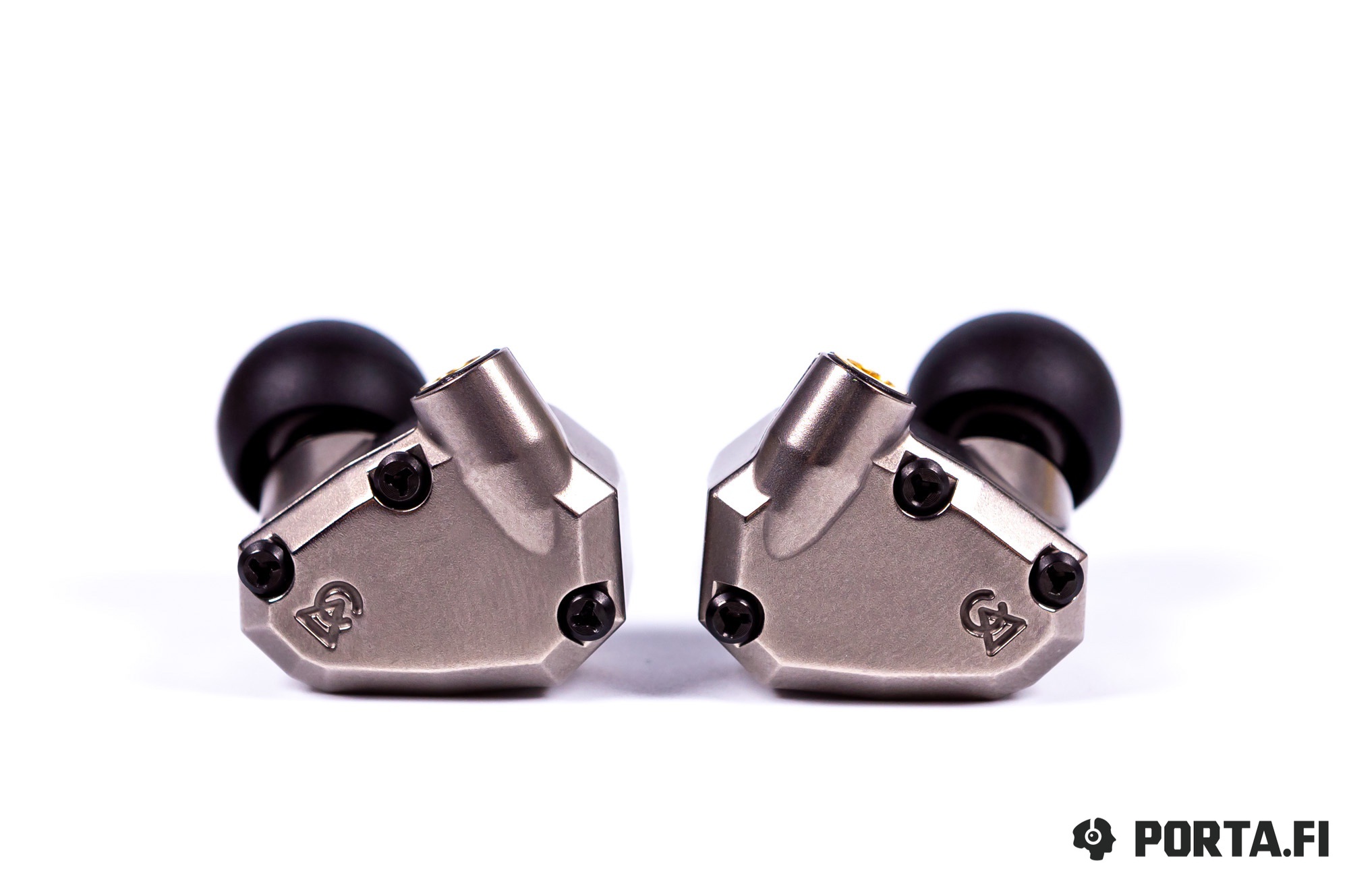 Taking into account the driver configuration it is hard to think that the IEMs with two drivers on highs, one on mids and four on lows can sound so neutral and technical, but it is a fact. Ara offer practically monitor presentation, especially for those who love the sound of mids.
Lows are technical, with enhanced level of details and resolution. Despite great speed they are not overly dry or light (it would be strange, given 4 drivers on this frequency range), but there is no usual accent on this, bass is on par with mids. This model won't suit for those who love typical accent on lows, they should better look at Andromeda or Solaris, but those who love technical presentation will surely love this bass, especially if it is planned to listen to quality recordings of "natural" instruments.
Another thing you won't expect looking at the transducer layout is this kind of mids. Despite only one driver, they are very technical, balanced in terms of weight and resolution and slightly accentuated. Of course given the absence of attempts to emphasize or color mids in any way, you will need really quality recordings, since these IEMs do not try to hide or add anything, but this is what the engineers have tried to do. Ara are outstanding on well-recorded tracks: everything is heard, the smallest nuances are there and the soundstage is maximal, of course if your source allows it.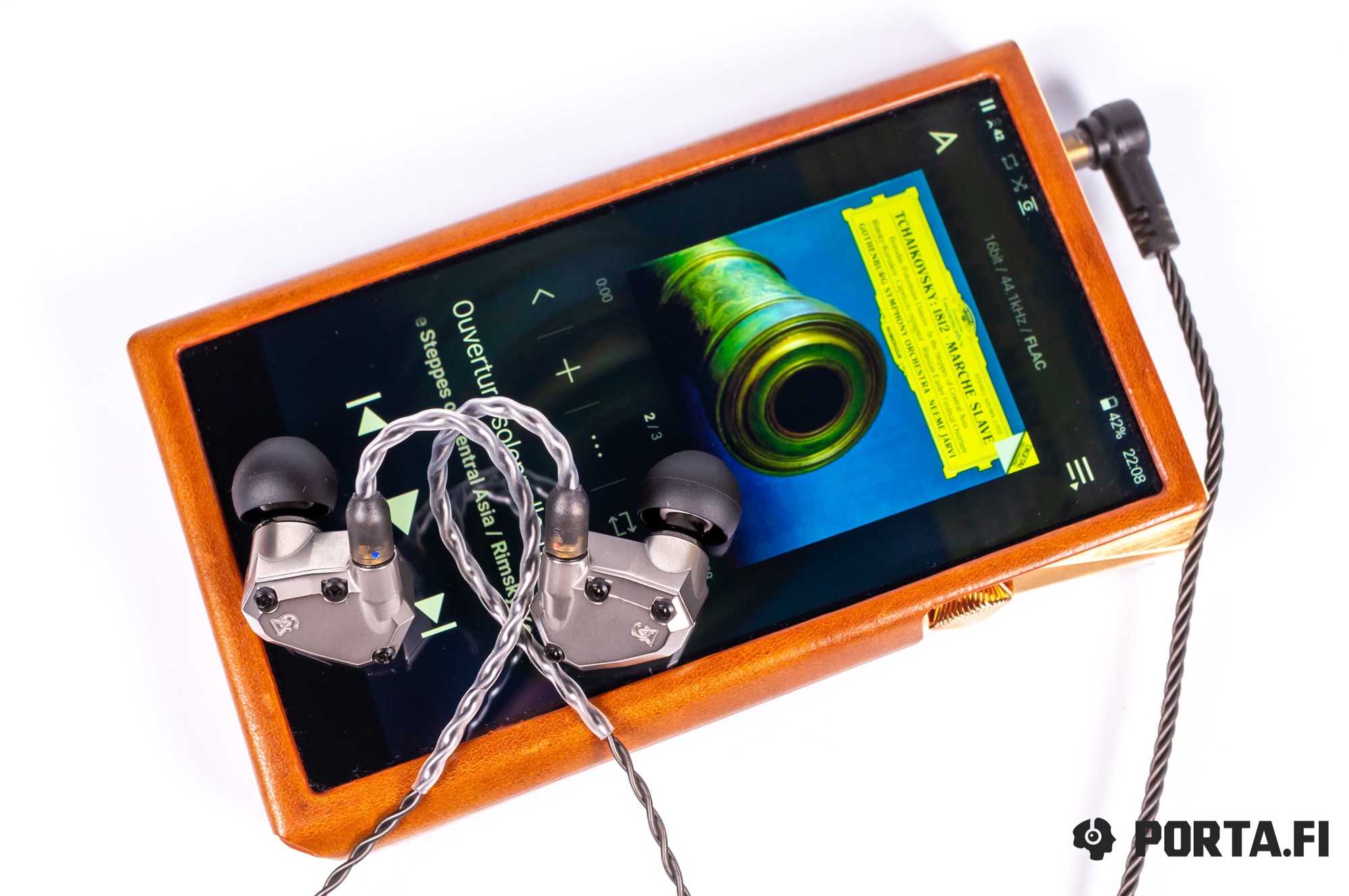 And of course highs. This model won't suit for people who don't like bright sound. And it is not about the accent on highs (it is of course present, but not more than in other company's models), but about the fact that lows are not accentuated, so highs are more notable. However, those who love audiophile presentation will like this presentation very much, especially given that everything is very good in terms of technicalities and level of details. The layering is almost perfect and IEMs sound mature and full of overtones.
Comparisons
Unfortunately I don't have other headphones in collection that will be good to compare Ara to. In terms of CA lineup they definitely stand out, since they have less lows and more mids than Andromeda and Solaris. So, actually, it is the third flagship in the lineup. I hope CA will release custom model based on Ara, it will be great to use for professional activity.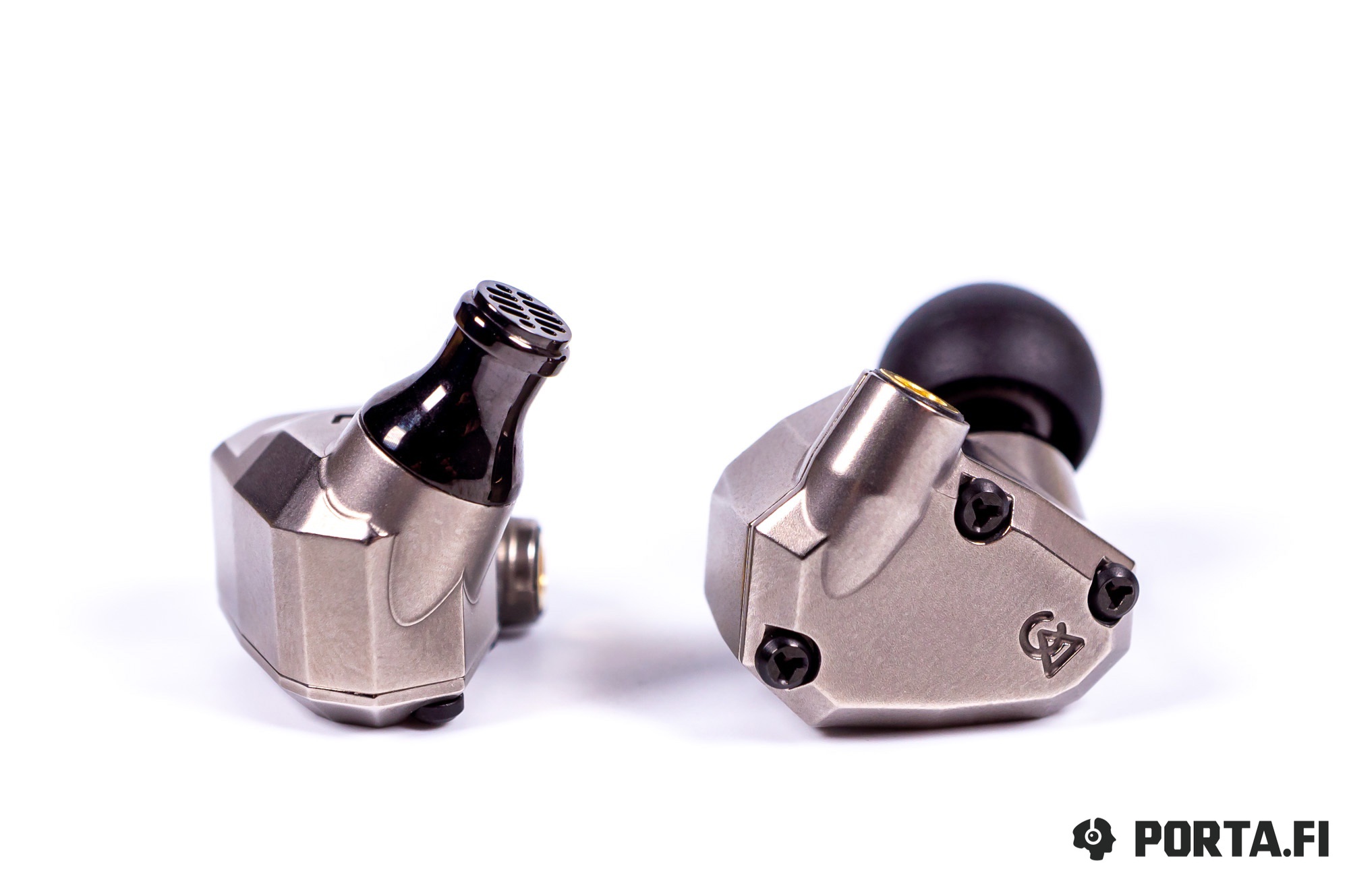 Other top models that I have are the likes of Noble brand that have different vision of tuning. They are more weighty and fun in terms of presentation (except for probably Katana that I haven't heard yet).
Unique Melody Mason v3 that are in my collection really remind of Ara, but offer more weighty and natural mids and slightly better highs, but of course it is obvious given the difference in price.
More budget options (from 500 to 1000) are on the contrary not on par with Ara in terms of technical ability, resolution and naturalness.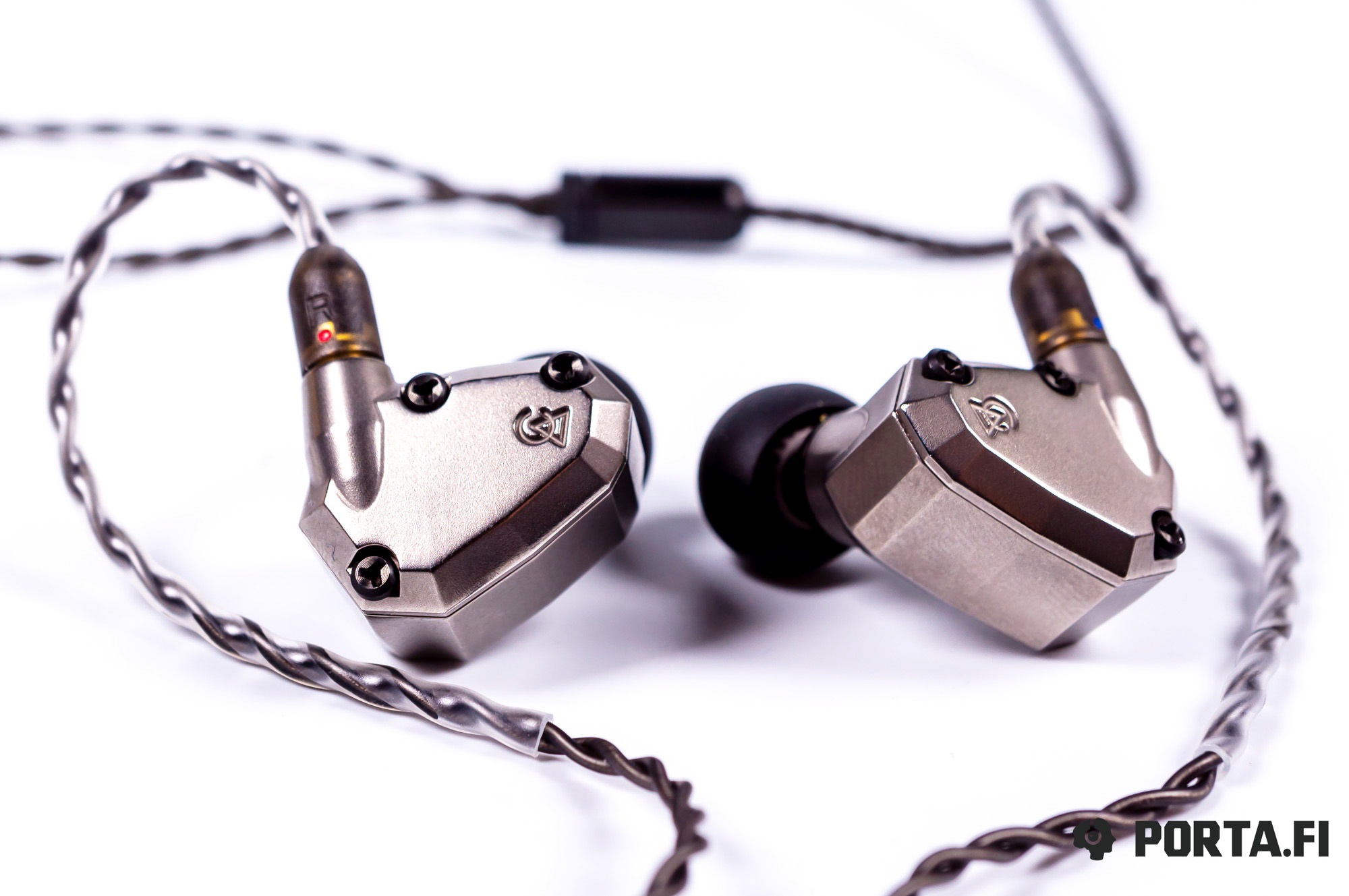 Compatibility
Don't let the low figure of sensitivity fool you. In reality CA continue their tendency to build low-ohm and very sensitive headphones, but now they have decided to show how many milli-volts RMS are needed to achieve 94 dB SPL. The variant is non-typical but viable. We however are mainly interested in the fact that Ara is a very sensitive model and needs source with low level of background noise and impedance in the region of 0. Luckily there are many options. Conditionally the most budget models that can drive them to full potential are for example FiiO M11 Pro, Shanling M6 Pro and above.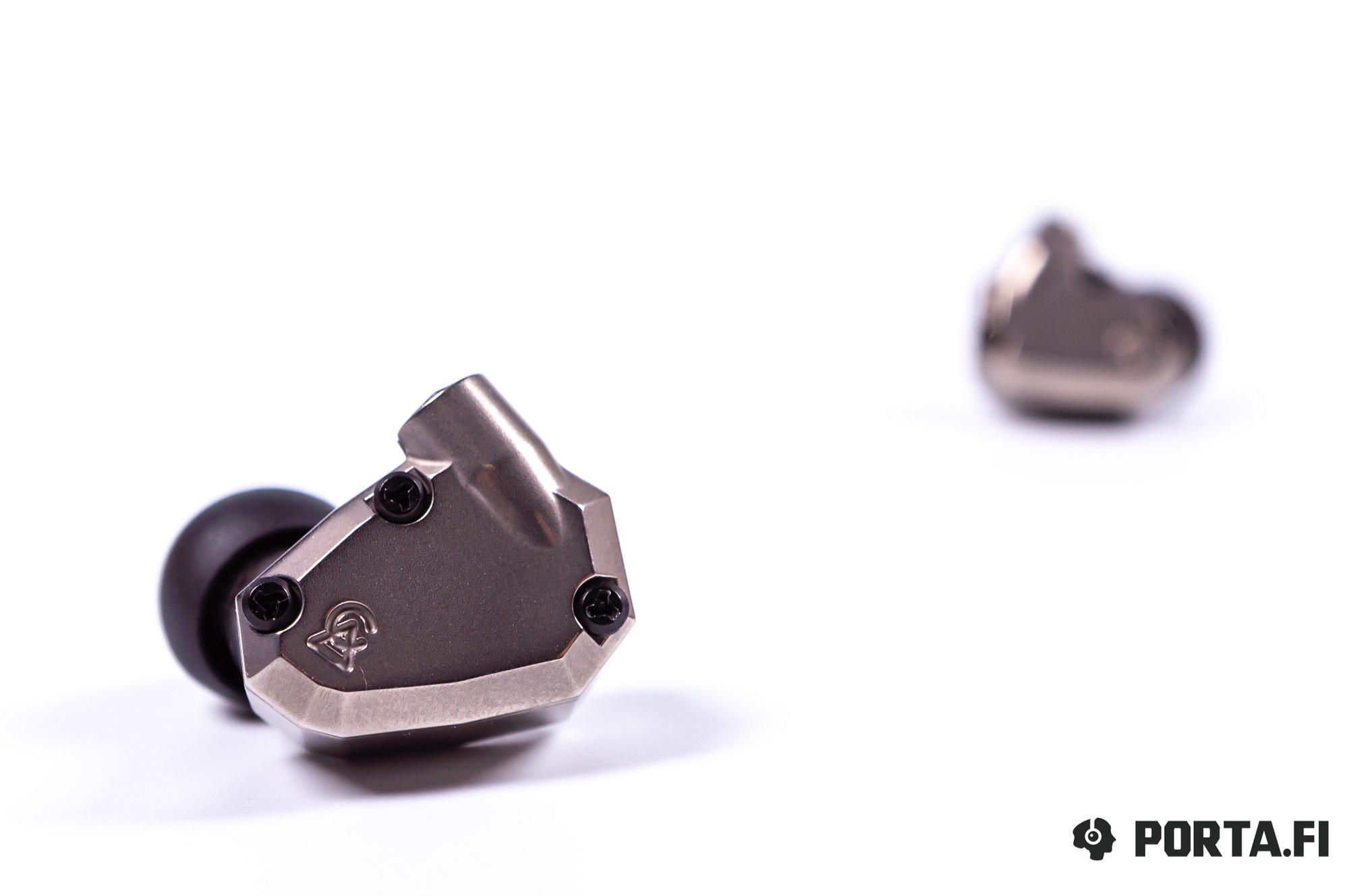 In terms of style the model is universal but of course complex technical genres will be preferable. The criticalness to the recording quality is on rather high level – 8 out of 10.
Example tracks
Ornette Coleman — Ramblin' Great work of the pioneer of free jazz that strikes not only by the great sax party, but also with great bass that is shown very well by the technical presentation of Ara that allows to focus both on separate instruments and whole composition.
Steven Wilson — 12 THINGS I FORGOT Will we ever hear any joyful tunes from Steven? Is that the question? Well, here you are. Despite definite movement to joy, it is still good old Wilson with his abundance of interesting findings and great recording quality. Ara are good there and allow to listen all the details.
Vangelis — Love Theme (Blade Runner OST) I have wanted to finish the excursion to music with something old and great, and this track sounds magnificent in Tidal Masters. Of course you won't hear it all without good headphones. Ara plunge us deep into this track atmosphere by reproducing peculiar saxophone sound accurately, as well as whole composition.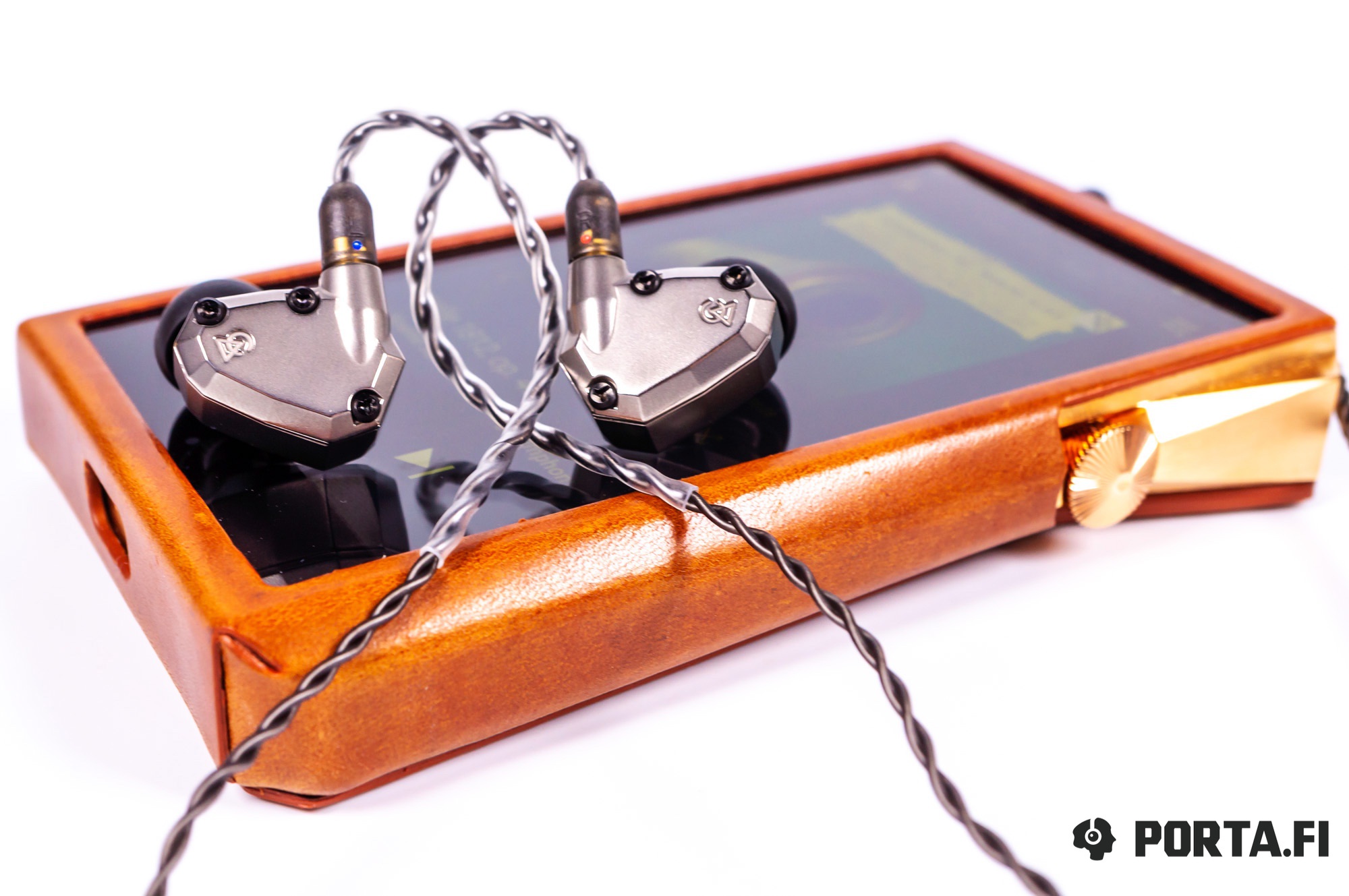 Conclusions
I'd like to note that this model won't suit everyone. It is made as the opposite to energetic and joyful Andromeda and offers monitor and more technical presentation for those who love micro details. Of course there are more people who prefer fun presentation, but this doesn't ruin positions of Ara as a great example of IEM building.
Translated by: Vadim Kolchev