FiiO have tried to decide for a long time whether they should release a flagship Bluetooth receiver. There have been rumors for some time and even M5 player was named as this flagship receiver, but soon there has emerged an announcement of BTR5 that confirmed its existence. And what a device it is!

Looking at specs and capabilities I should say that it's not a mere continuation of previous BTR versions, but rather rethinking of classical E17K in a more compact size, since we have full-fledged XMOS here that has brought USB DAC function to a new level, including supported resolutions (check the specs. There are dual ES9218PC DACs and digital signal processing is made by FPGA chips. There is a powerful balanced output, high-precision main oscillator and other interesting capabilities. Even without Bluetooth we have a modern portable USB DAC here, but wireless capabilities are not omitted. As usual, here we have flagship CSR8675 chip with support of most hi-res codecs.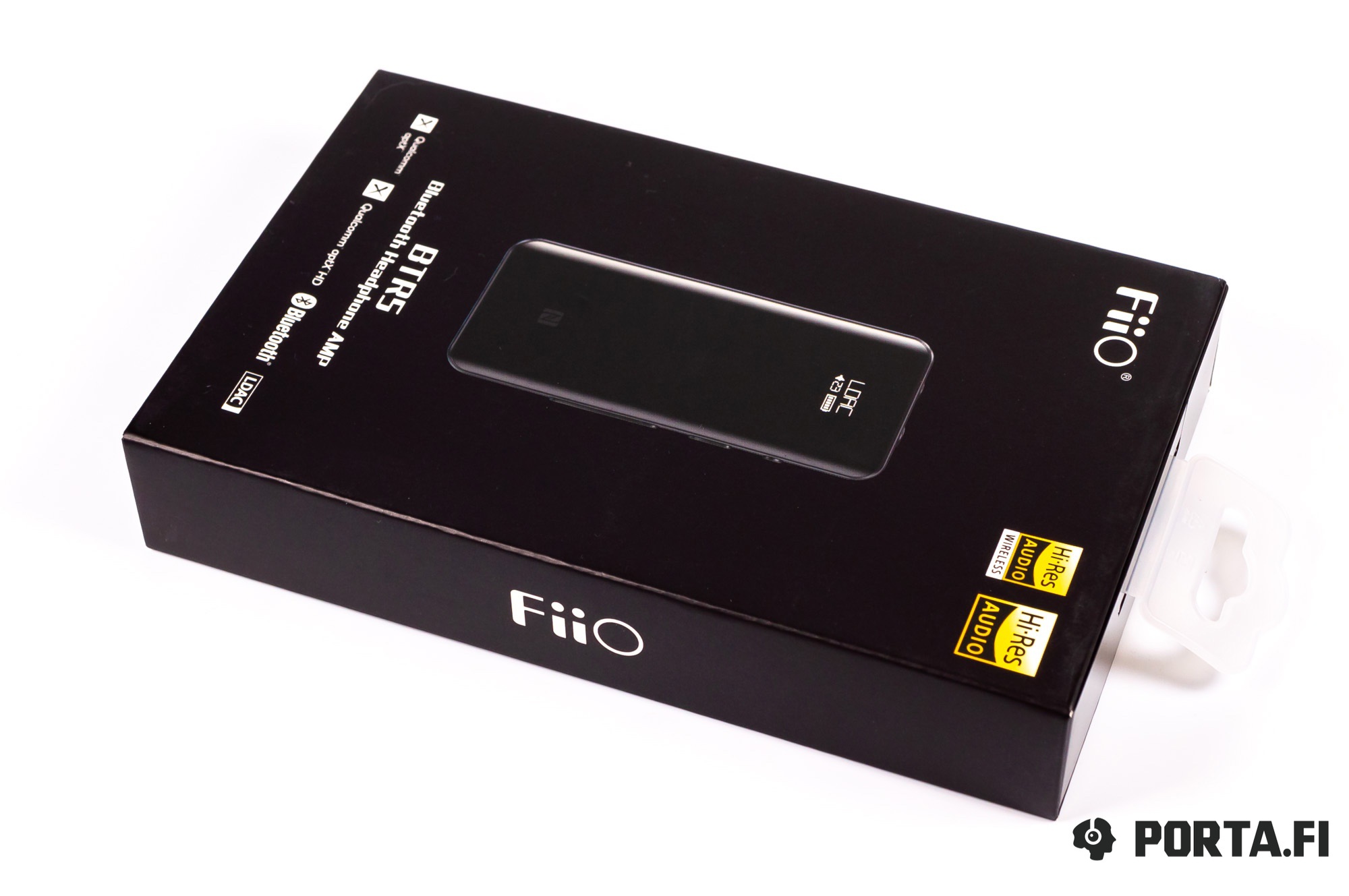 The new features do not end here, but I will speak about them later on, and will just say that the pricing is moderate — 120 USD only, however, this sum may vary depending on tax.
Specifications
DAC: 2 × ES9218PC
USB interface: XMOS XUF208
Wireless interface: CSR8675
Bluetooth: 5.0 with support of codecs AAC, SBC, aptX, aptX LL, aptX HD, LDAC
Max resolution (USB DAC): 384 kHz/32 bit, DSD256
Screen: 0.5″, monochrome OLED
Battery: 550 mAh
Charging time: ~1.5 hours
Playback time (Bluetooth): ~9 hours
Weight: 44 g.
Dimensions: 72 mm × 32 mm × 11 mm
Single ended
Output power: 80 mWt @ 32Ω
THD + noise: <0.003%
Output impedance: ≤1Ω
Recommended impedance load: 16Ω ~ 100Ω
Signal/noise ratio: ≥118 dB
Balanced output
Output power: 240 mWt @ 32Ω
THD + noise: <0.002%
Output impedance: ≤2Ω
Recommended impedance load: 16Ω ~ 150Ω
Signal/noise ratio: ≥122 dB
Design and packaging
FiiO has two box types — simple and striking. BTR5 sports a simple one, it's compact and minimalist. Inside there is gadget itself, USB-C charging cable and semi-transparent case with clip for those who would like to wear receiver. Accessory range is scarce but has everything you need. By the way, DD have announced that they will be releasing leather case for BTR5 and I wait for it impatiently.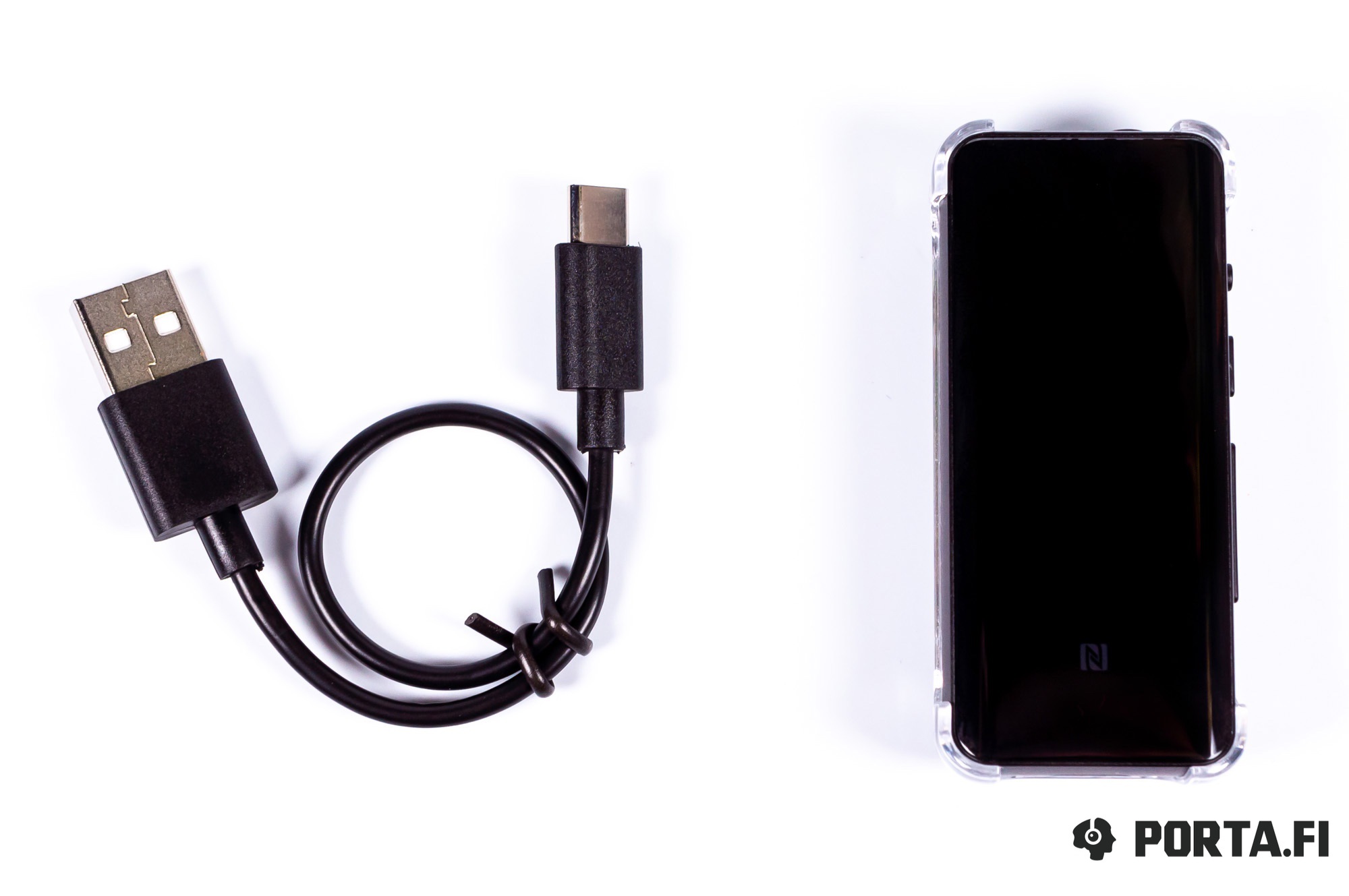 The appearance brings positive emotions from the very beginning. Of course rectangular shape can not astonish, but small size and build quality amaze. New BTR lies well in hand and is pleasant, despite of the fact that it is a fingerprint magnet. Still device has oleophobic coating and the fingerprints are easily removed.
On the top of receiver there are two outputs — 2.5 mm balanced and 3.5 regular. The latter supports CTIA hands-free devices and you can use microphone and controls of headphones.
On the right side there is a power on button and it also is used for menu by long press or two clicks, depending on settings. There is a universal button under it (play/pause, menu switch, connection mode) and volume rocker that supports long-press, allowing to switch tracks. Just above the buttons there is a built-in microphone that is used with headphones without hands-free option. It is of rather good quality, but noise cancellation is not that good, so you should better bring device closer to mouth in noisy environment.
On the lower part there is a USB-C input for charging and USB-DAC function. It is possible to turn off charging of BTR5 so it does not discharge your phone battery, it can be done via app. Playback time is very close to announced but it may be shorter if you use hard to drive headphones.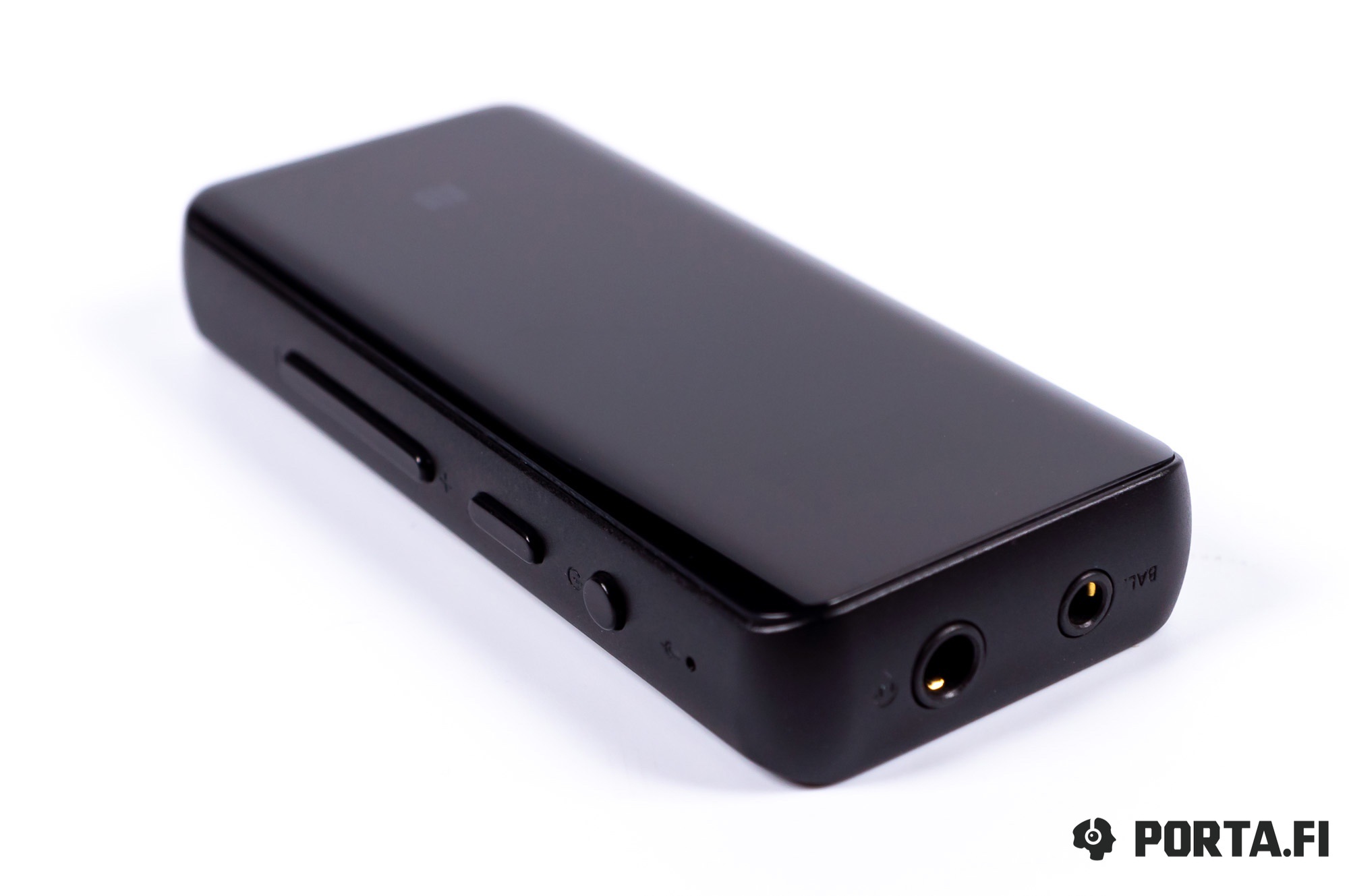 There is NFC logo on front panel. You can use NFC for quick pairing. There is also a small OLED screen of average brightness. It's enough to show couple of strings with service information or quick menu. At last the screen is not standing out of the front panel and it seems like the figures appear right on the panel, it looks really good.
Upon the whole BTR5 controls are intuitive — it's connecting fast, has steady connectivity even on rather long distances, options can be changed right from menu and if advanced options are controlled via app.
You can control gadget with any device supporting FiiO Music: iPhone, Android-smartphones and even some FiiO players. The connection process is intuitive and app gives precise instructions. After pairing up you can change different preferences:
control of charging and power (switch off charging, sleep timer)
available Bluetooth codecs
digital DAC filters
sound preferences (resampling, harmonic compensation, the first one influences the overall composure of presentation, the second one provides more clean highs by sacrificing playback time.
equalizer (you can switch it off right from BTR)
Upon the whole, controls are convenient, and it's a pity that wireless update is not supported for now and I don't doubt we will see firmware updates — FiiO like to add new capabilities to their devices.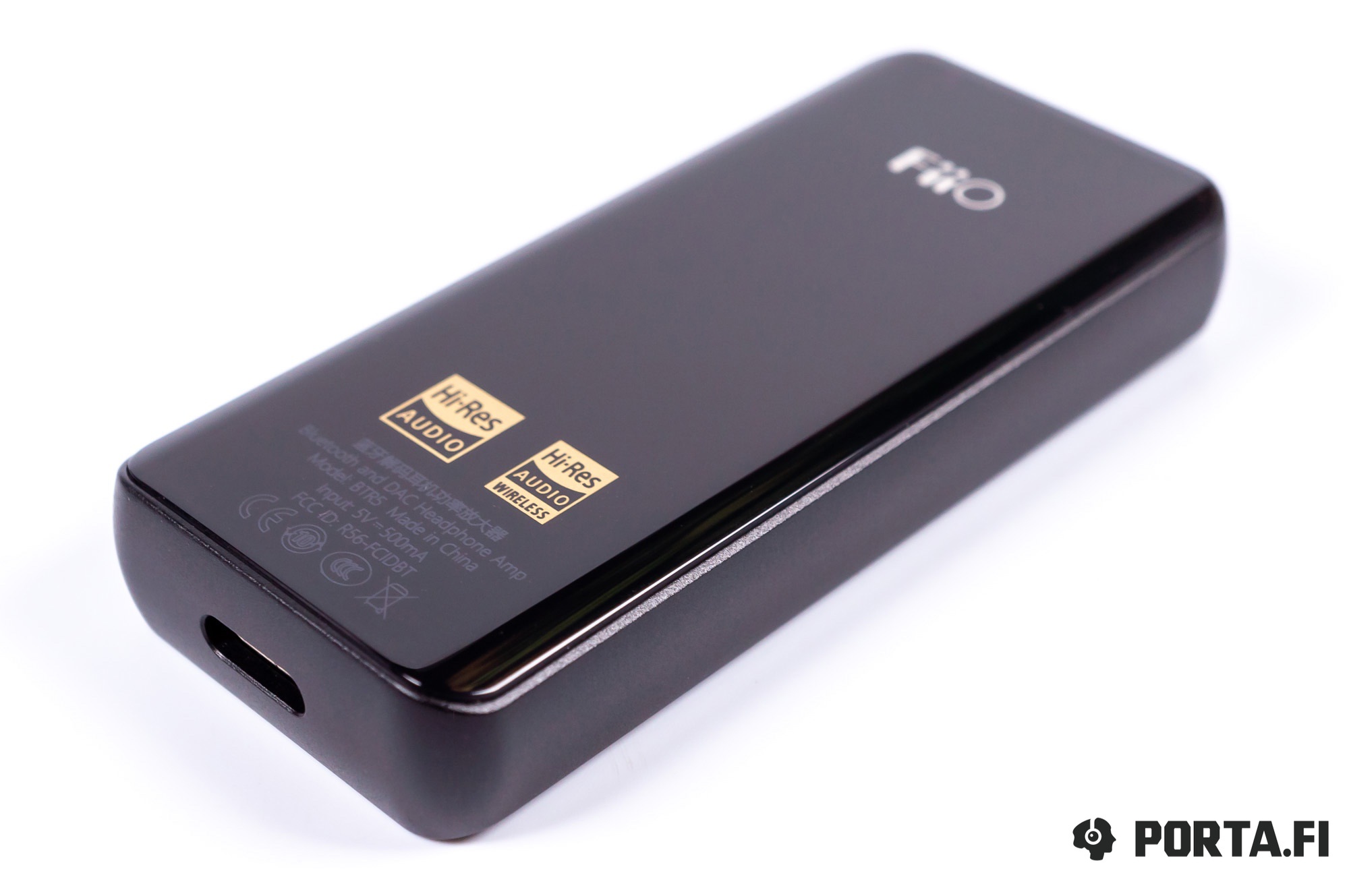 Sound
I have used the following headphones for listening purposes: Noble Audio Khan, IMR Acoustics R2, Unique Melody Mason V3, Meze Empyrean, HiFiMan Ananda and others.
Of course the sound is different while wired and wireless but I'll try to cover both of them with corrections for lossy codecs influence. I will use LDAC as a reference. As usual, wireless connection reduces quality but FiiO have managed to minimize losses in BTR5 despite neutral sound of the device.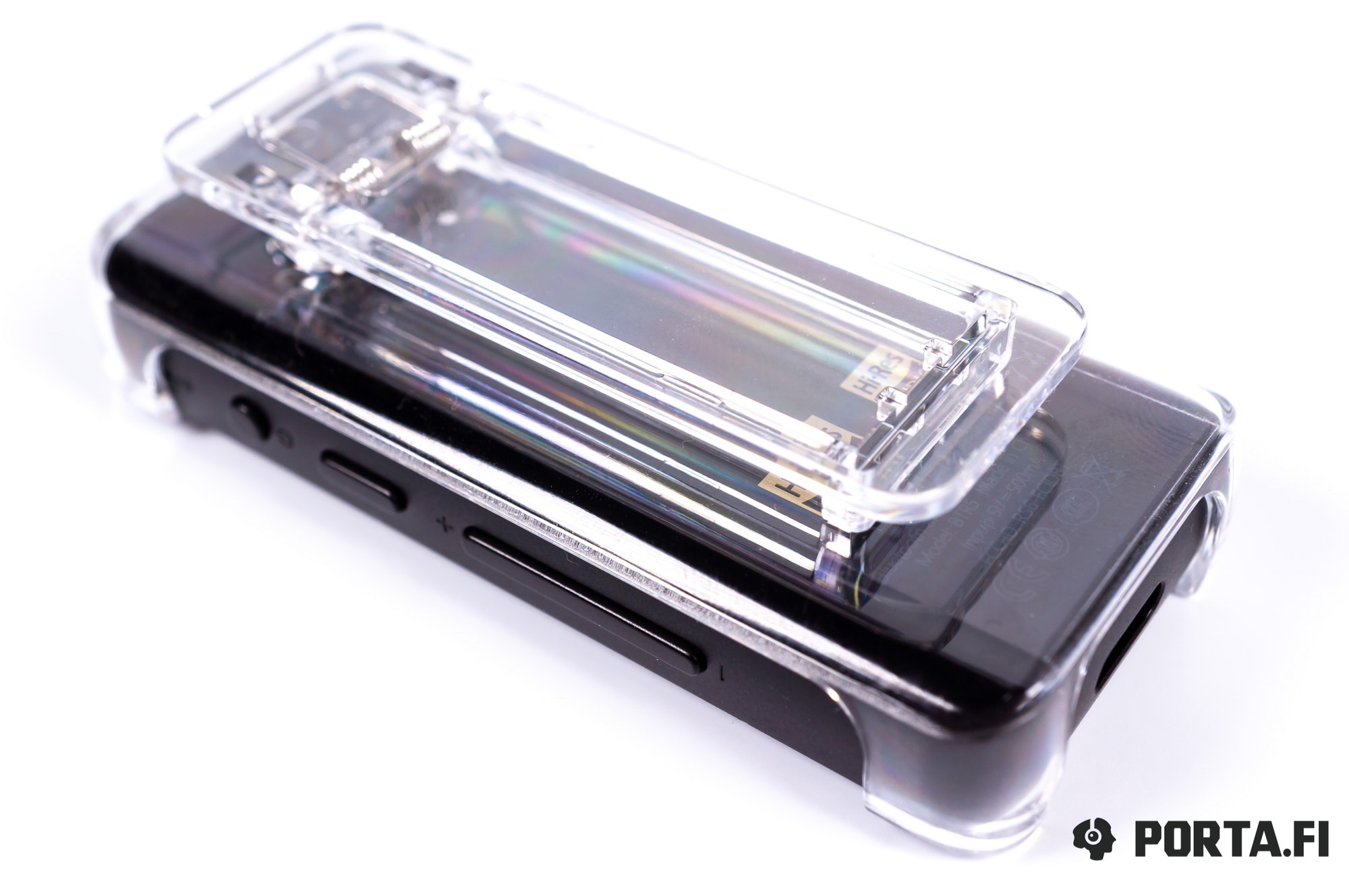 The bass is not colored, is neutral with quick attacks and decays that make lows sound dynamic, however I cannot call this bass dry. Lows have good resolution and quality textures. The bass will be great on quality recordings of natural instruments, but since the depth is good as well, synthesized bass will sound great as well. The lowest bass is what suffers if you use wireless connection and the depth is somewhat reduced, though control remains on a good level.
The mids are slightly focused on micro details, but not overly so and they are not dry. They are neutral, dynamic and have goode resolution. The presentation depends on quality of recording. If mastering is good, BTR5 will show great emotional presentation with realistic soundstage. Wirelessly, the sound stage is average in depth and width, while in wired connection the soundstage is bigger than average and has 3D effect.
Highs of BTR5 are better than in any other receiver I have tested up to date. Even via Bluetooth we get some length and while in USB mode it can be easily compared with other devices of greater price segment. Highs have good resolution and sound natural, there is almost no layering, but it is what you have to expect. Highs sound clean and transparent due to speedy attacks and reduced decays, but such accent doesn't harm naturalness and you can still correct it with app preferences. Highs are well balanced in terms of quantity and their vividness depends on headphones and material. When using Bluetooth even with LDAC you will notice simplified highs, but this quality reduction is much less than in other receivers.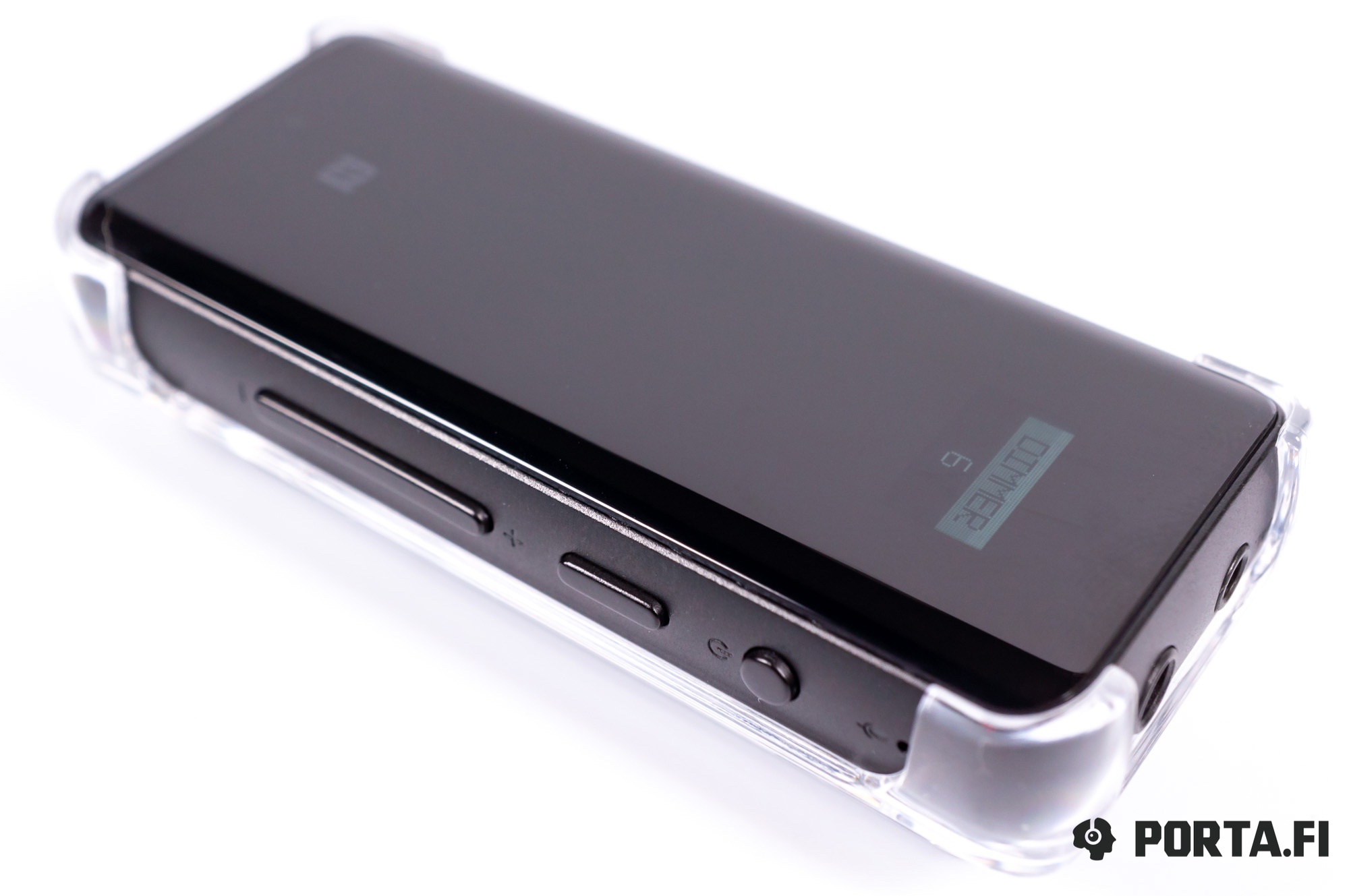 Comparisons
FiiO BTR3 The difference between devices is rather obvious even if we don't speak about power. BTR5 sounds more dynamic and neutral and offers more monitor and technical presentation. If you can prefer BTR3 for wireless scenario (it's cheaper and more compact), USB is not on par and you can easily see why BTR5 costs more.
FiiO M5 In Bluetooth mode this device is close to BTR3 with slightly better highs.
HiBy W5 If we don't compare brand HiBy codec, BTR5 sounds more natural and correct, offering better usability. UAT makes them level in terms of sound, but still BTR5 has slightly better resolution and control.
FiiO M6 Speaking about 'level' (I don't like this word), the devices are almost similar, but BTR5 sounds more monitor, slightly colder with better transparency in highs that provides more vivid presentation.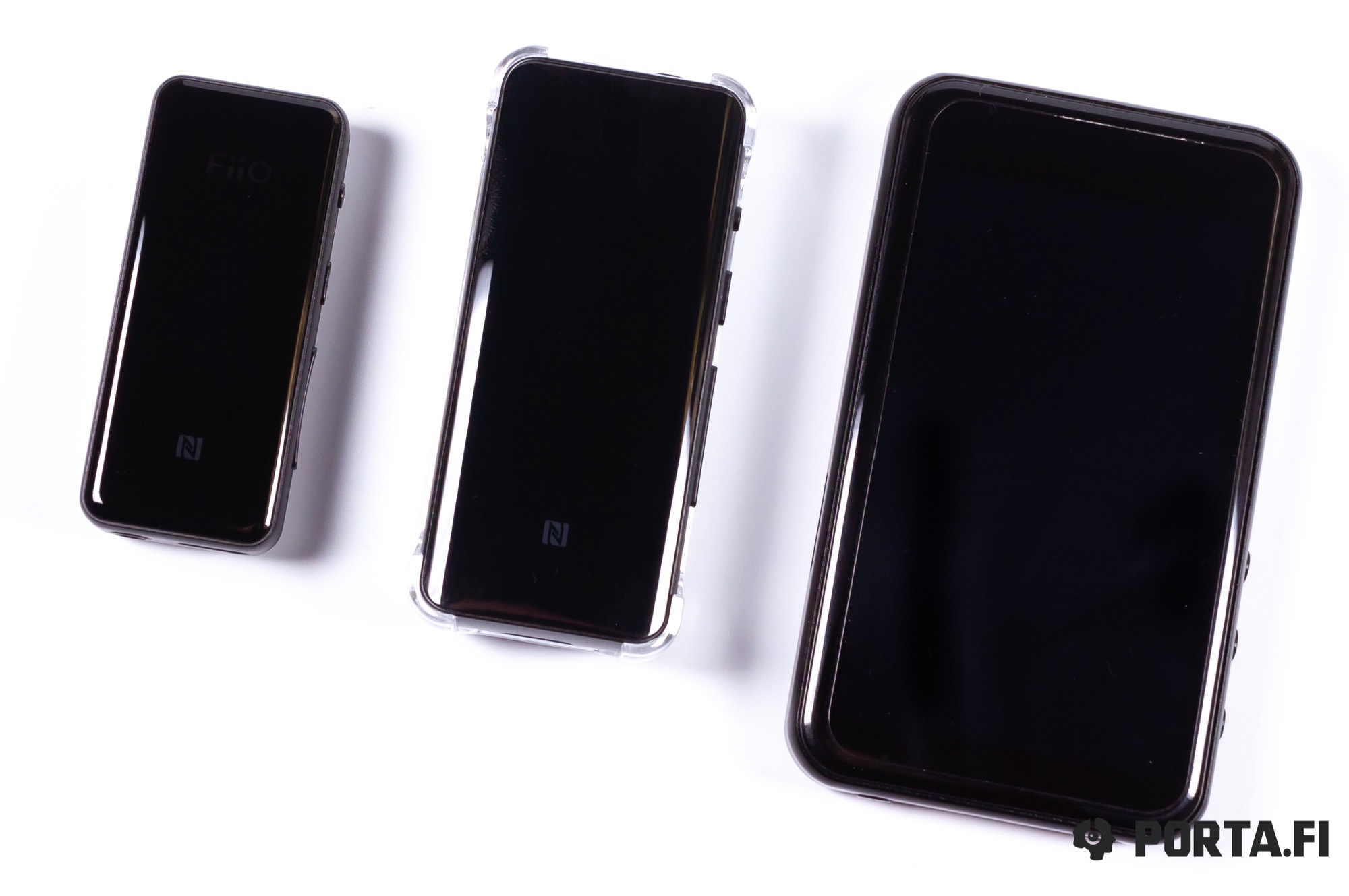 Compatibility
Increased power means better versatility. BTR5 while balanced can drive not hard isodynamic headphones, but there is not much sense in it, since still they require desktop rig. There are no problems with IEM, noise is on a very low level.
In terms of style BTR5 is universal, just make sure you like neutral presentation. As for tolerance to recording quality, it's 6 out of 10 while using Bluetooth and close to 8 from 10 when wired.
Example tracks
Yazz Ahmed — Ruby Bridges Don't know why but I associate the album of this British trumpet player released in 2019 with 'On the Corner' by you-know-yourself-who. Not that two records are similar, it's just about overall mood and intonations. Nevertheless there is much trumpet here and good bass line. Even separately those instruments can cause difficulties for Bluetooth receivers, not speaking about their combinations. FiiO BTR5 while using LDAC shows good emotions and natural sound.
Opeth — Heart in Hand Looking into 'best metal 2019' compilation on Tidal I pitied that the childhood has ended and my musical tastes have changed. 15 years ago I've been sure that heavy music is the best out there, and now from 53 tracks of 'the best' I can say that I like no more than 10 and many of them because of respect to musicians such as Ozzy. Partly I just wonder how bad some of them are recorded (hey, Nile). Luckily, there are real gems, like half-prog, half-retro Opeth that have made us a present in the form of a new album. I couldn't imagine listening to music over Bluetooth, but times are changing and BTR5 shows great distinctiveness and natural sound that allow to take the most of composition.
Cream — Crossroads (Live) We can speak about this trio greatness forever, but we are interested in a famous cover track first of all, and to be peculiar, its live version from the second Wheels Of Fire CD. Arguably the main creation by Robert Johson has melted into blues in such a manner that has given name to one of the most famous musical films in history. But let's go back to the track — it's not ideally recorded, but emotions compensate it and the flagship FiiO receiver transmits them with maximal neutrality.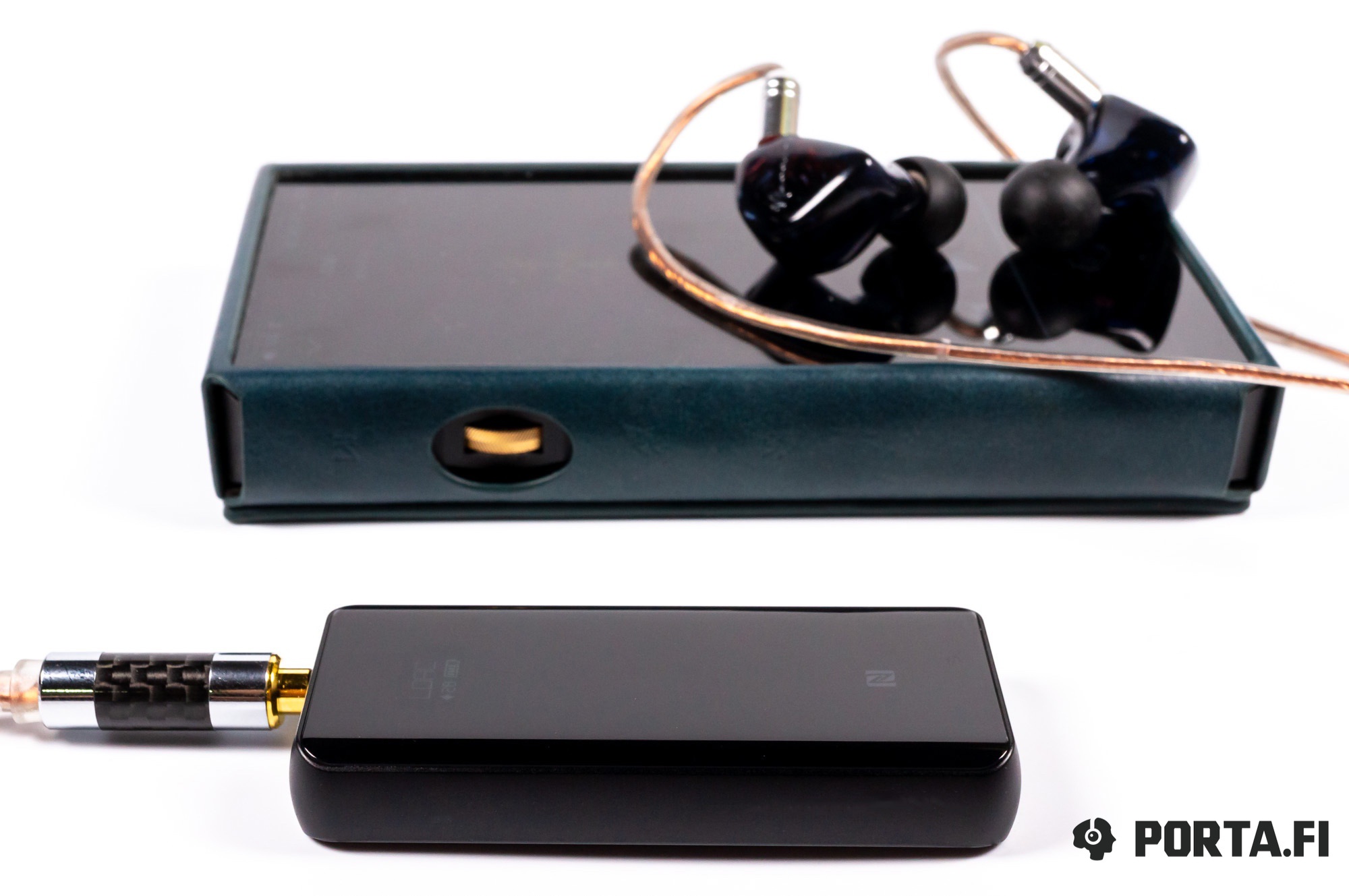 Conclusions
While all previous BTR models are receivers, BTR5 is more a DAC with wireless capabilities because of its sound quality, support for high resolution audio and power that it can bring. Portable device lovers have just got one more great device.
Translated by: Vadim Kolchev