I think no-one will argue with the fact that Bluetooth-receivers from FiiO are successful. Covering the range from 25 to 120 USD they offer both entry-level and audiophile monsters such as BTR5.
<–more–>
Of course this newcomer is more modest than the 5th series, here we don't get a separate chip for USB interface and overall power is less, and it's "just" AK4377 under the hood, but comparing to previous BTR3 model it is a huge upgrade. There are 2 DACs and FiiO have added balanced output that has allowed to bring in more power. Bluetooth version has been also upgraded and DACs themselves are more advanced. The price has remained the same, as of writing of this review it's been around 70 USD (may vary depending on appetites of local resellers and taxes).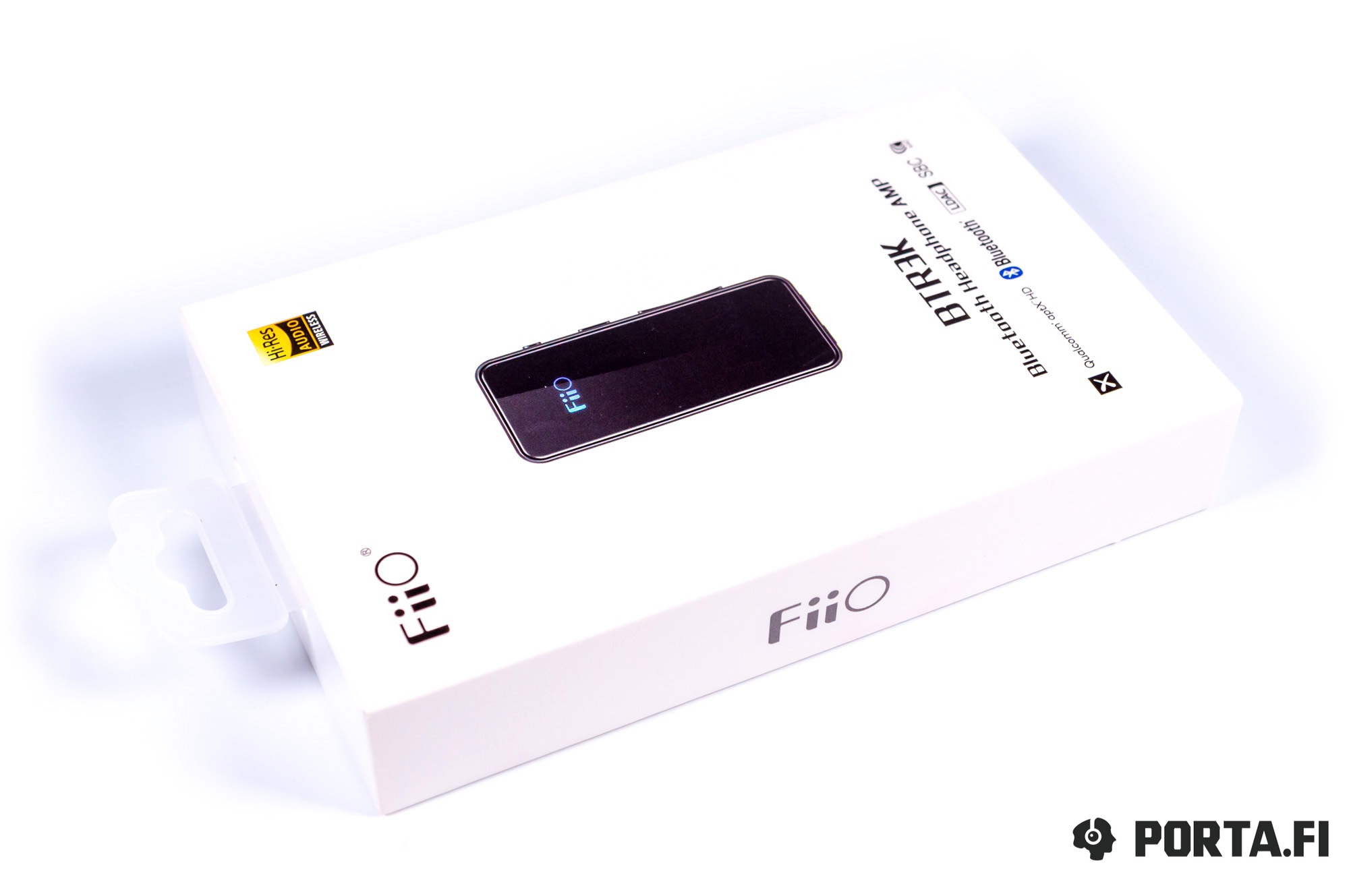 Specifications
DAC: 2 × AK4377
Wireless interface: CSR8675
Bluetooth: 5.0 with support for AAC, SBC, aptX, aptX LL, aptX HD, LDAC codecs
Max resolution (USB DAC): 48 kHz/16 bit
Battery: 330 mAh
Charging time: ≤1.5 hrs
Playback time (Bluetooth): 7.5 – 11 hrs
Weight: 24 g.
Dimensions: 58 mm × 25 mm × 11 mm
Single ended
Output power: 25 mW @ 32Ω
THD + Noise: <0.003%
Output impedance: ≤0.3Ω
Recommended impedance load: 16Ω ~ 100Ω
Signal/noise ratio: ≥119 dB
"Balanced" output
Output impedance : 78 mWt @ 32Ω
THD + Noise: <0.002%
Output impedance: ≤0.5Ω
Recommended impedance load: 16Ω ~ 100Ω
Signal/noise ratio: ≥122 dB
Packaging and accessories
The packaging is minimalist: white color, reserved printing, compact size. There is a receiver inside, as well as charging cable that is also used to connect the device as USB DAC, special wearing lace and removable half-pouch with clip made of transparent plastic.
It is good that FiiO makes clip optional and you can easily detach it when needed. The plastic is of good quality and the spring is made of metal. DD HiFi are swift as always and have made a leather case that is really good.

Design and controls
The receiver dimensions are not large and it is good. It's about the same size as BTR3 and noticeably smaller than small BTR5. Design reminds of fresh company models: black metal body is combined with 2.5D glasses of front and back panels. Here we also get oleophobic coating that prevents abundance of fingerprints.
The controls layout is usual: separate power button with microphone hole below it. Next is multifunction button (play/stop, voice assistance and so on) and volume rocker (long presses switch tracks). Above there is a USB-C input for charging and USB-DAC function. Both outputs are in the bottom. On the front panel there is a multi-functional color led that shows current codec.
It's all regular in terms of functionality as well: we get support for two devices simultaneously and FiiO have added hands-free support. Playback time is close to announced. Quality of signal is good but it depends on codec, however in most cases 10 meters is not a problem.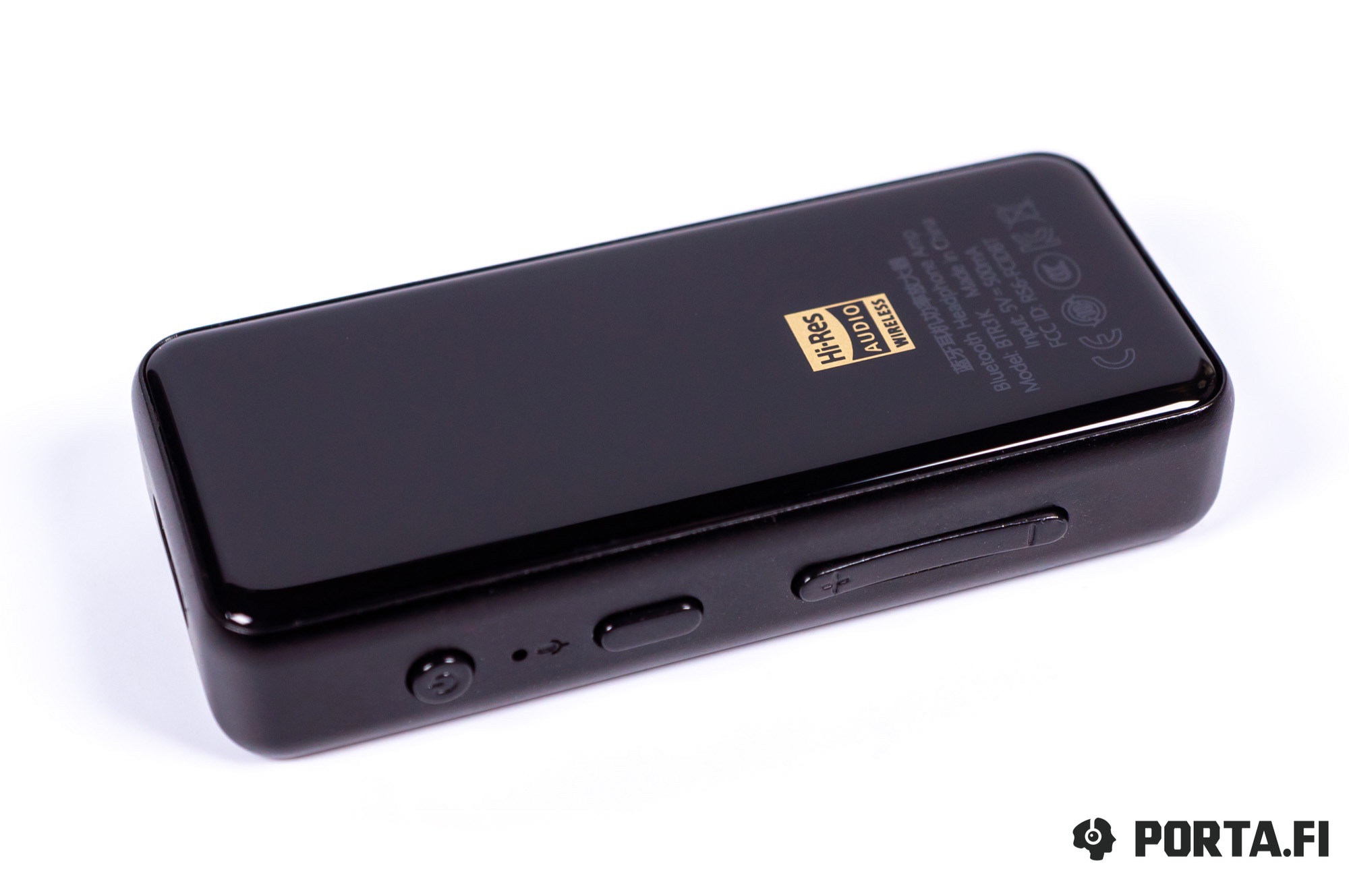 Of course you can use FiiO Music and FiiO Controller apps with which you can:
turn off USB charging (useful if you want to use device with mobile phone)
automobile mode (automatic turn on on engine start)
switch between economy and power mode (I suspect those are upsampler preferences, but it is a guess)
choose timeout switch-off value, Bluetooth codecs and channel balance
set 10-band equalizer
tune up the volume of notifications and music (you can set sensitivity and impedance of earphones and the app provides suitable preferences)
Everything is traditional here: FiiO try to provide maximum and succeed in it.
Sound
I have used the following headphones for listening purposes: Noble Audio Khan, IMR Acoustics R2, Unique Melody Mason V3, Meze Empyrean, HiFiMan Ananda and others. I have used FiiO M11 Pro as a transport.
The main sound description has been made using LDAC in balanced mode (balance between sound and connection quality), since as I think it's the most optimal and widely used variant.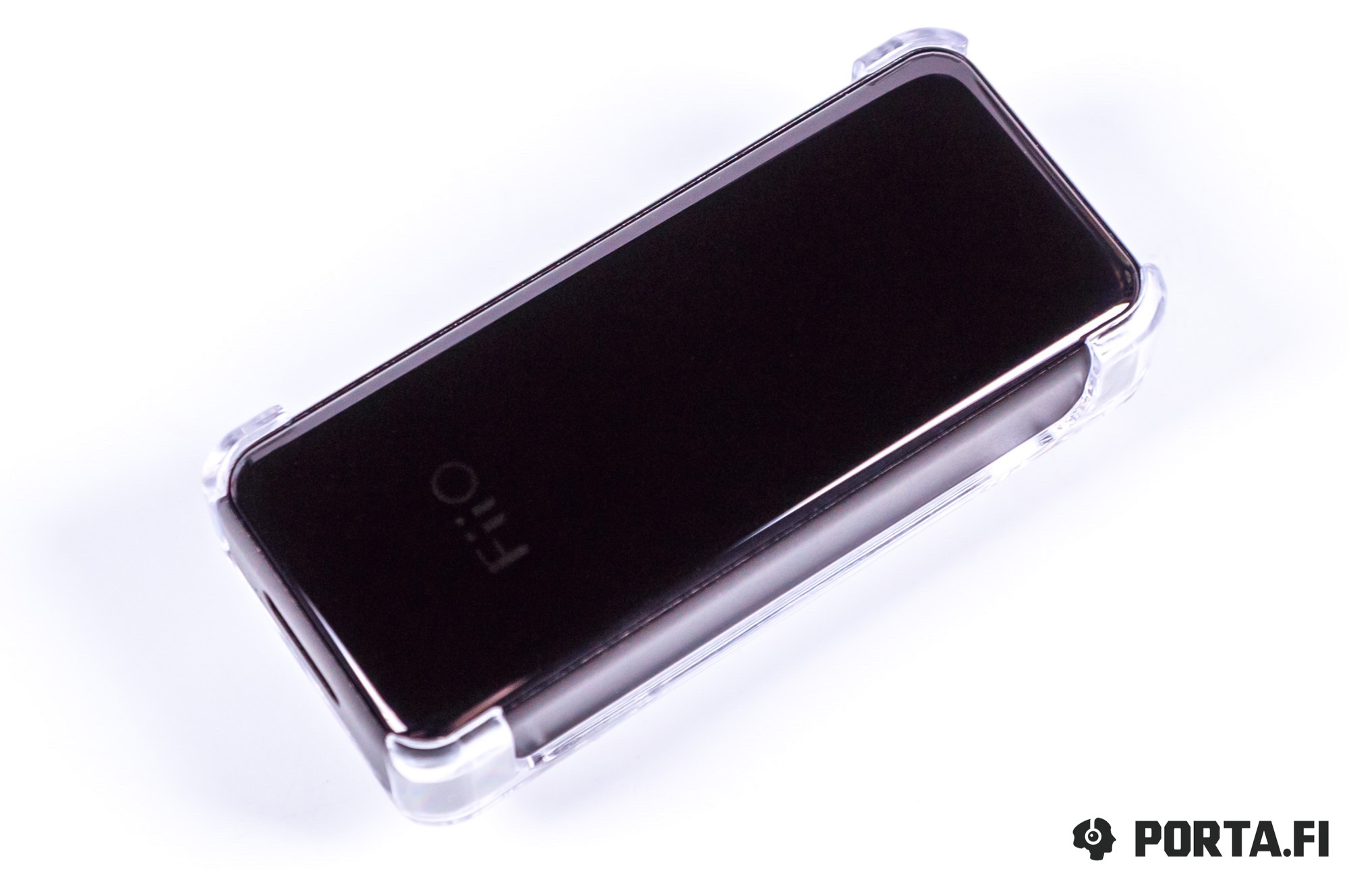 Overall presentation is neutral without coloration and without being overly monitor. This means that the main factor that influence non-neutral signature is lossy compression.
Bass is natural with normal depth and resolution, but both parameters are slightly cut off by Bluetooth codecs. The receiver has good lows control and plays natural instruments well due to good balance of weight and quality textures. There are no attempts to force bass and it is good for textures and technicality.
Mids are tuned in the same way: maximum resolution for codec, but without going into excessive micro or macro details. This means that on the one hand BTR3K does not reveal bad recordings on purpose, and on the other hand it does not change emotions and weight in the recording, so totally bad recordings will sound bad. It's however tolerant to compression and therefore it is good for streaming. Well mastered material makes BTR3K sounds pleasant. Soundstage is average in size but has good volume.
The highs go alongside with other parts of frequency range in terms of tuning. The length of highs is average (thanks to BT), but resolution and control are on good level. Attacks and decays are accelerated, but it does not sound too unnatural. The absence of accents is a good thing here too.
If you use the device as USB DAC you bet better depth for lows and better length for highs. Resolution becomes better as well. I can say that BTR3K is competing with most popular USB-C dongles of the same price tag.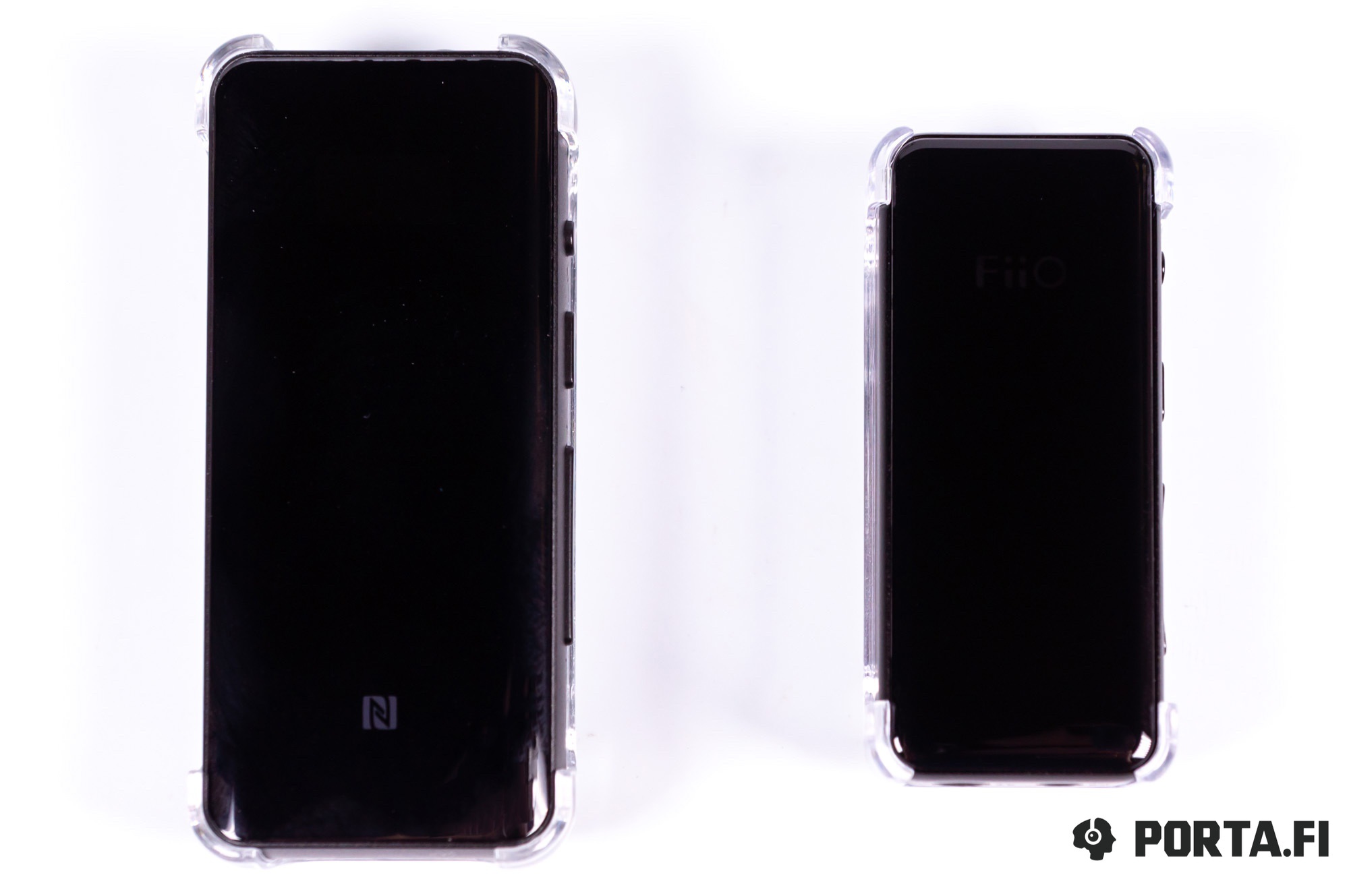 Comparisons
I think it's logical to compare the devices of the same type, so let's compare BTR3K with other bluetooth receivers.
FiiO BTR3 The updated version makes a step forward in terms of sound utilizing better highs, resolution and control. Even more, regular BTR3 is slightly darker in terms of presentation. BTR3K is more powerful and can be more precisely tuned.
FiiO BTR5 An audible step up from BTR3K, with control, resolution and naturalness standing out. It also has many advanced features starting with separate USB interface chip and ending with convenient screen.
Shanling UP4 The main difference is in presentation. Shanling receiver brings in more weight and it will appeal more for those who love massive sound with enhanced macro details. The hero of this review is more neutral and monitor and has less power.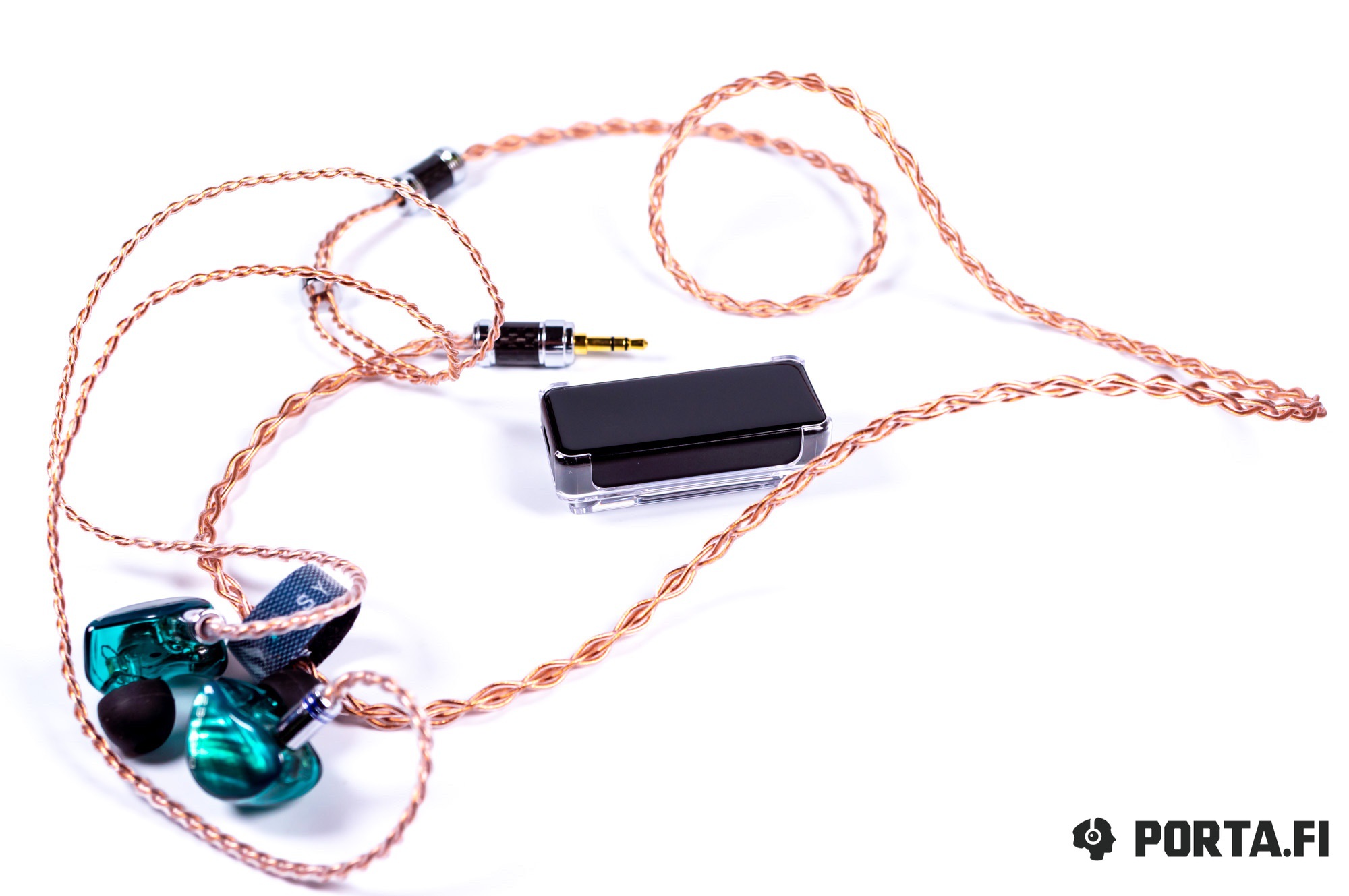 Compatibility
Of course BTR3K is not the most powerful source but it will be enough single ended in most cases with IEM and balanced one allows to play rather well even with some over ears of medium sensitivity. The difference between two outputs is mainly in power so you shouldn't be looking for utilizing 2.5mm at all costs. Background noise is low and you might have problems only with overly sensitive IEMs.
In terms of style the device is universal with quality for recording tolerance on the level of 6 out of 10.
Example tracks
Nick Cave — Cosmic Dancer Nick Cave making cover on T.Rex… Probably we won't see anything as epic as this in the year of 2020. Let's take this track as an example and play it through our wireless receiver, that is of course not ideal for this task, but it copes rather well with naturalness of instruments (violins and synthesizers) and Cave vocals.
Billie Eilish — No Time to Die New times – new heroes, and in music as well. You can argue for a long time about absence of melody in Billie's tunes, her vocals or minimalism in arrangement, but what's the use if listeners like it (and movie makers as well)? Of course it is not Bondiana style but on the other hand the atmosphere of title songs for the franchise is transmitted well. So don't be snobs and evaluate this interesting work, since BTR3K copes with orchestral and vocal part really well.


Anne Nikitin — The Trial of Ratko Mladić OST I haven't watched the movie about Ratko Mladic — one of the hugest Bosnian war criminals (and probably I won't since books are enough), so I cannot evaluate the quality of this documentary. But the soundtrack is worth listening to. It's an epic and emotional work that shows the potential of different instruments. BTR3K copes well with most of tracks playing them not fully natural but going deep to the atmosphere.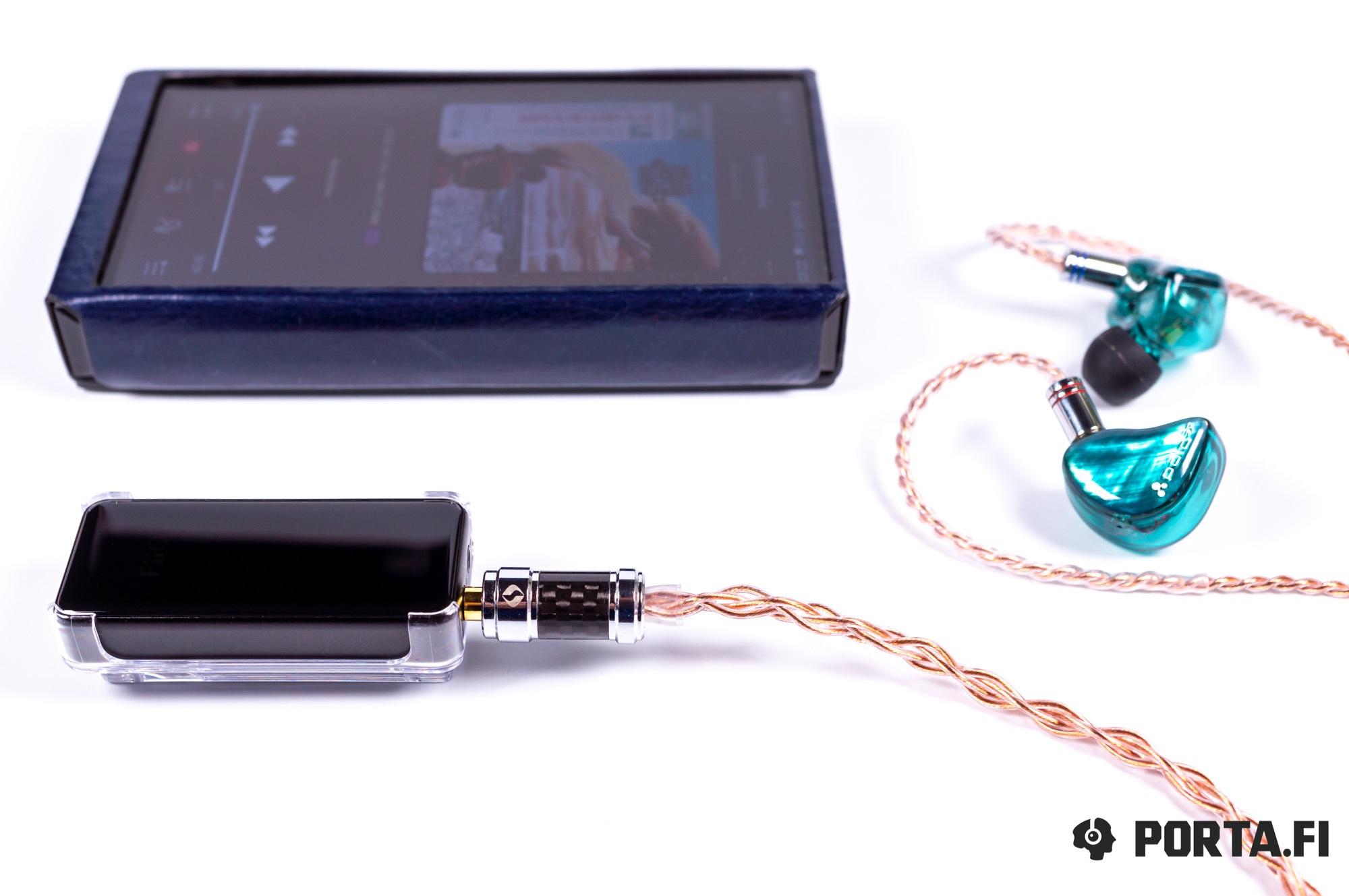 Conclusions
Another good update in terms of lineup. Good BTR3 variant has received some modern feature and remains the best offer in its price range.
Translated by: Vadim Kolchev