It seems like a new market segment is born right here and now — the small one, that is called 'high-end Bluetooth receivers'. Shanling is not the first company to release product in this niche and today we will speak about their latest release: Shanling UP4.

This receiver has much in common with FiiO BTR5: the same Bluetooth chip, the same ES9218 pair of DACs, almost similar codec assortment and ability to work as USB DAC. There is, however, difference in design and functions. Apart from that, UP4 is sligyhtly cheaper, as of writing this review its price is exactly $100.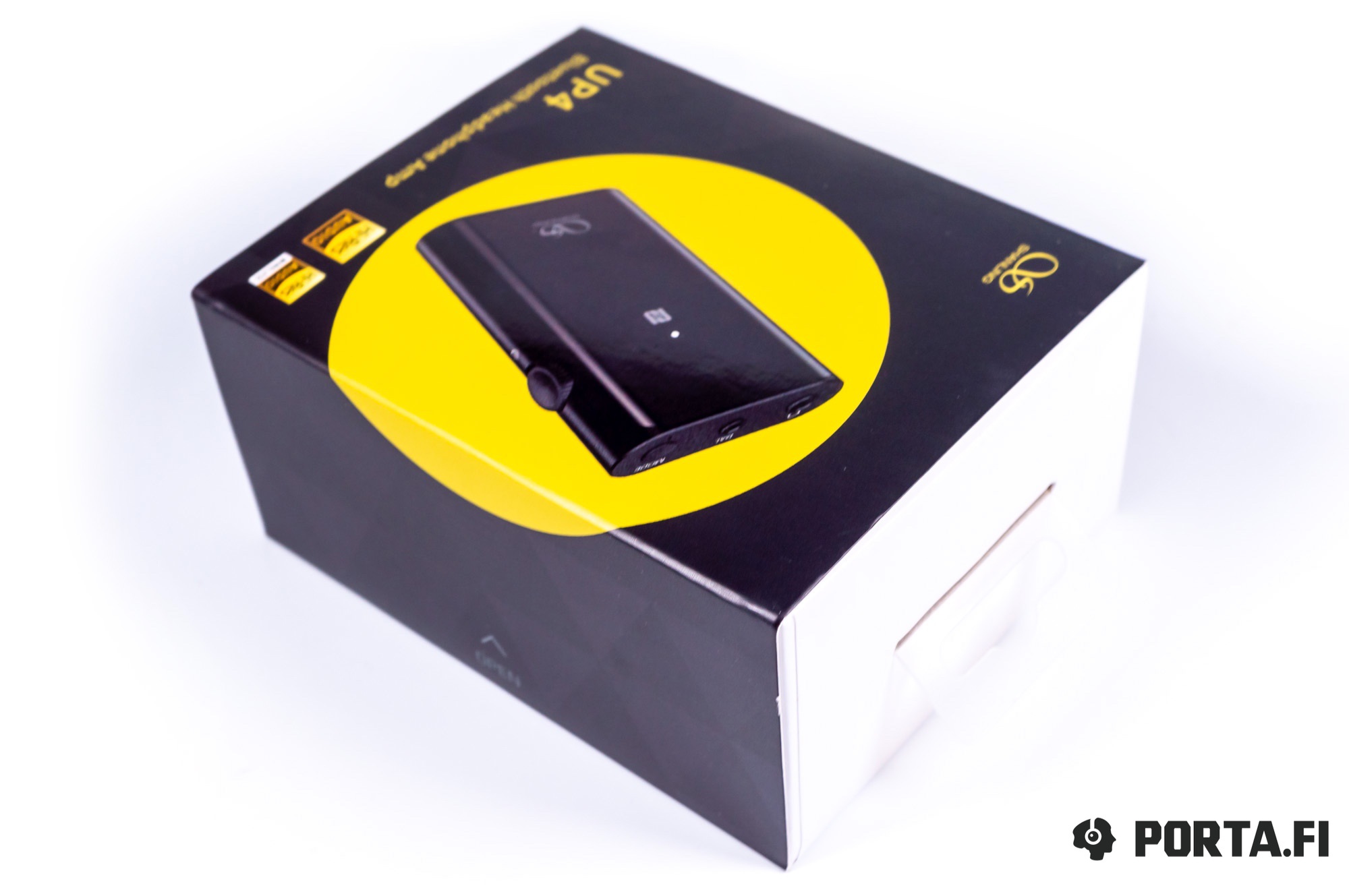 Specifications
DAC: 2 × ES9218PC
Wireless interface: CSR8675
Bluetooth: 5.0 with support for AAC, SBC, aptX, aptX LL, aptX HD, LDAC, HWA(LHDC) codecs
Output power (@32Ω): 91 mWt (regular output in dual-DAC mode), 160 mWt balanced
Signal/noise ratio: 120 dB
Channel separation (@32Ω): 73 dB single ended, 96 dB balanced
THD + noise: 0.003% (LDAC)
Battery: 550 mAh
Charging time: 2 hours
Playback time: up to 15 hours single ended, up to 10 hours balanced
Dimensions: 60 mm × 36 mm × 14 mm
Weight: 37 g.
Design and controls
The Shanling packaging is a little bit more striking than that of the opponent — the cardboard is thicker, there is a magnet cover and the printing has more color. The accessory range is almost the same: manuals, charging cable and plastic cover with clip that is, although, simpler in terms of materials and build quality than the one from BTR5.
UP4 obviously follows the brand design and I respect Shanling for that: put UP4 next to, for example, Shanling M6, and you will clearly see the similarities. It has the same body shape, it's made of black aluminum with 2.5D glass on front and back, sports the same volume wheel that can be used for clicks, same rounded corners — the difference is in size and absence of screen.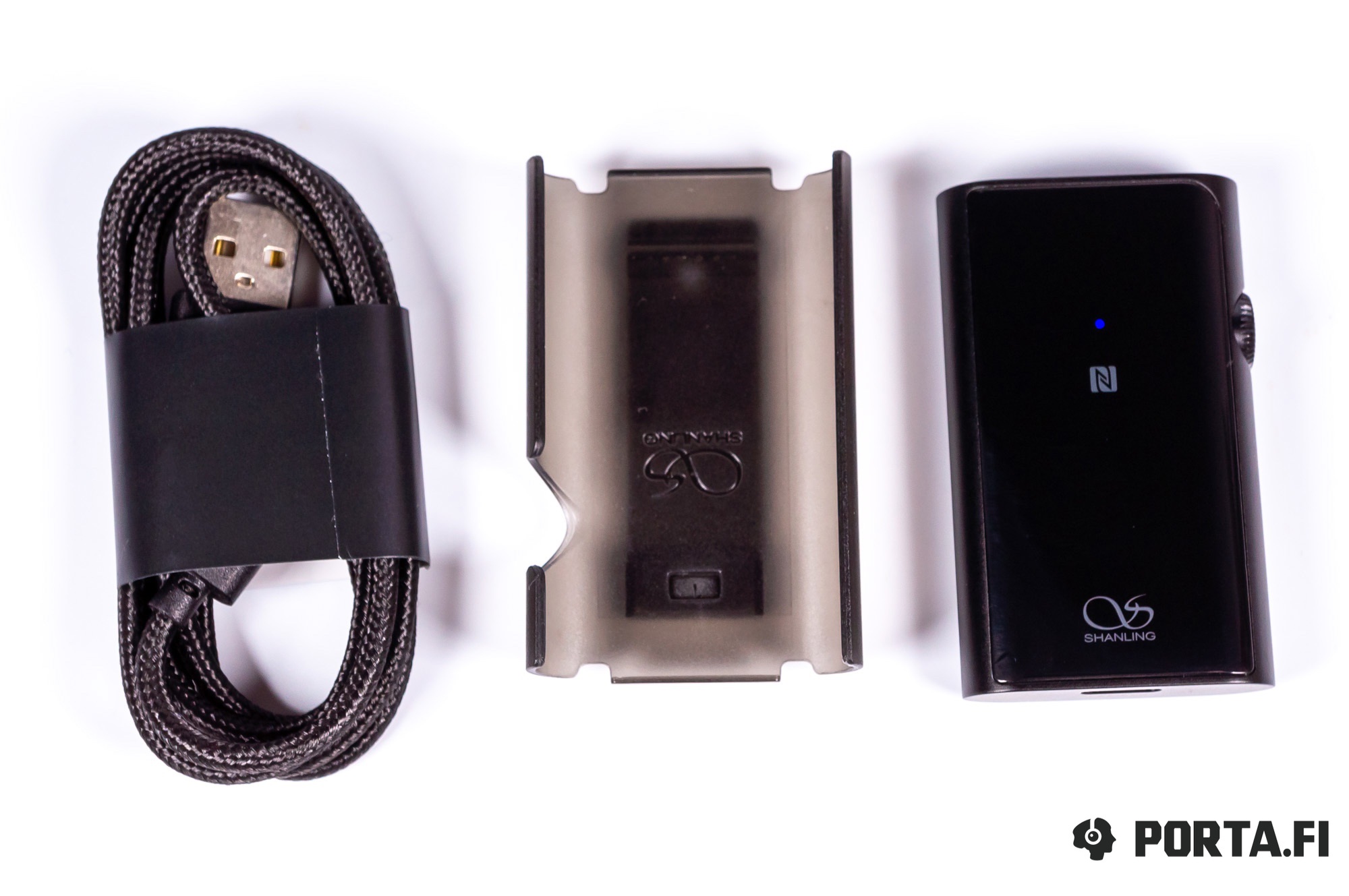 By the way, if we speak about screens, it's pity that Shanling haven't placed one into UP4, obviously fearing competition with M0. BTR5 that has a small screen can boast enhanced user experience, while here you have to constantly refer to instructions and remember the correct color of LED that is positioned on the front panel.
The controls are simple — there is a volume wheel that can register presses. Long press turns receiver on or off. Double click is used to skip a track, triple click brings you to the previous trick. The encoder has good quality and it is clear that the company has good experience with this element. It has good tactile feeling, turns correctly with well registered clicks and the presses work okay as well.
ON the upper part there are two headphone outputs, microphone and the 'Mode' button that is used to switch gain and digital DAC filters. The microphone is good but you'd better bring receiver closer to the face to be easily heard.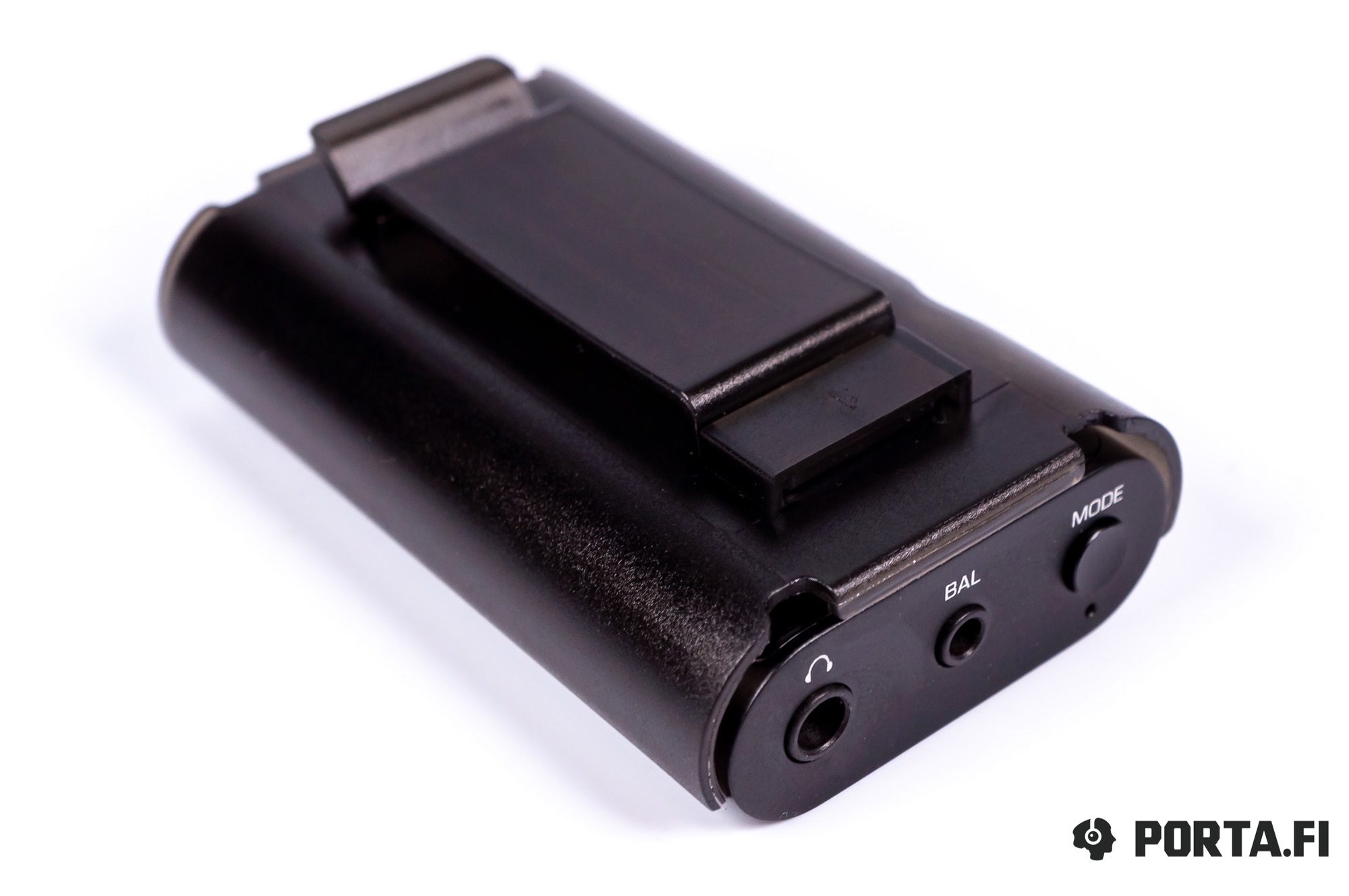 There is USB-C connector on the lower part that is used for charging and using UP4 as an external DAC. The charging time is approximately 2 hours and 10 minutes and it will provide us with 8 hours balanced and up to 13 hours single-ended playback.
Unfortunately the app for remote control of UP4 is still not ready (and the experience of BTR5 has shown it's a useful feature), but Shanling promise to release it in future.
Sound
I have used the following headphones for listening purposes: Noble Audio Khan, IMR Acoustics R2, Unique Melody Mason V3, Meze Empyrean, HiFiMan Ananda and others.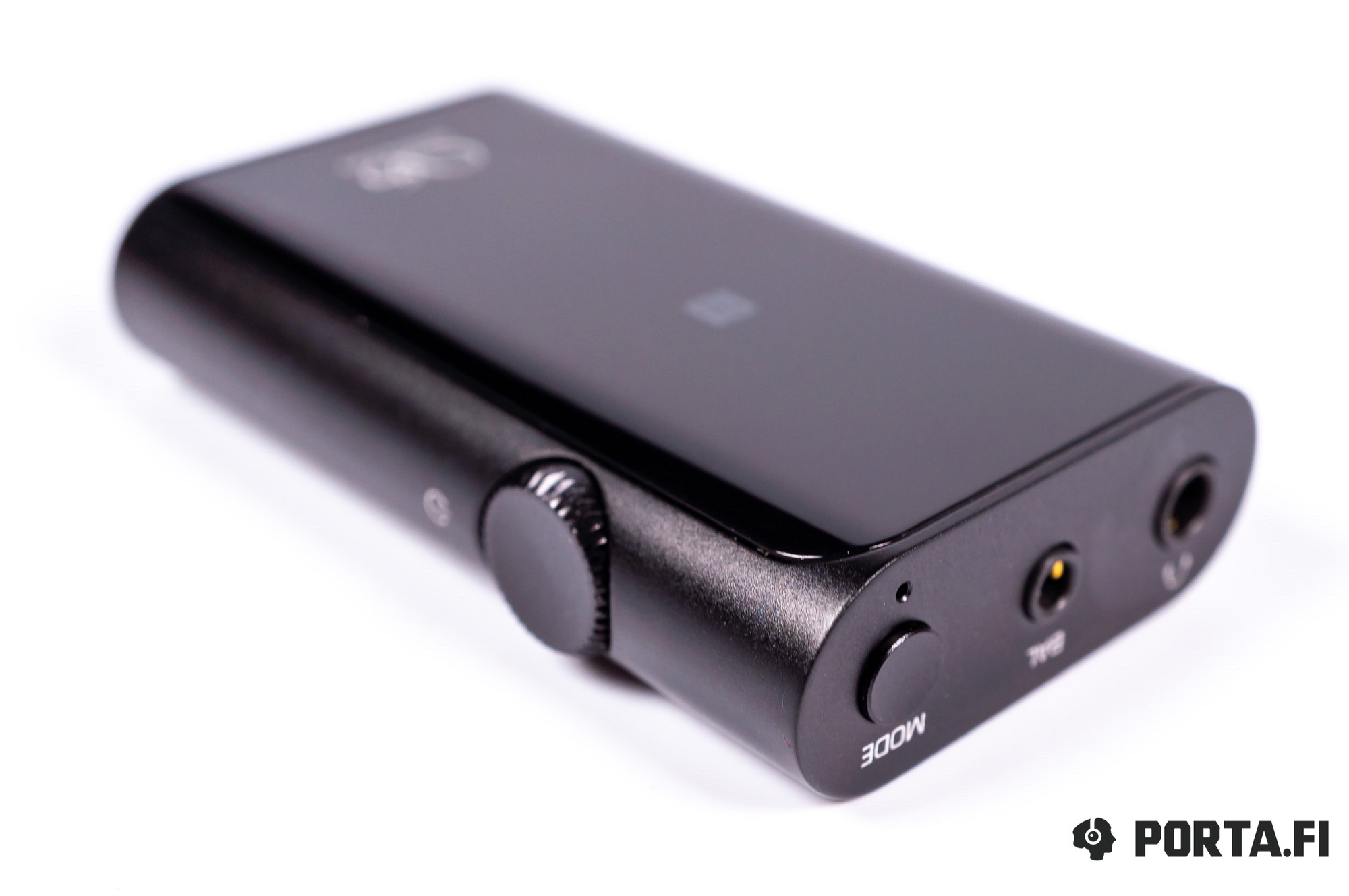 Shanling have followed their style and traditions in sound presentation — UP4 will bring smile to face of anyone who loves house sound. Traditionally I will review the sound for USB connection with notes for wireless LDAC where necessary.
Lows have slight additional weight (not quantity) and it lowered the usual detail level of ES chip, but there is no general lack of resolution for bass. The depth is good, but if you use Bluetooth the control of the deepest layers becomes worse. In general bass is well controlled and has good textures and due to this additional weight it has good shape, but not at the expense of the mids.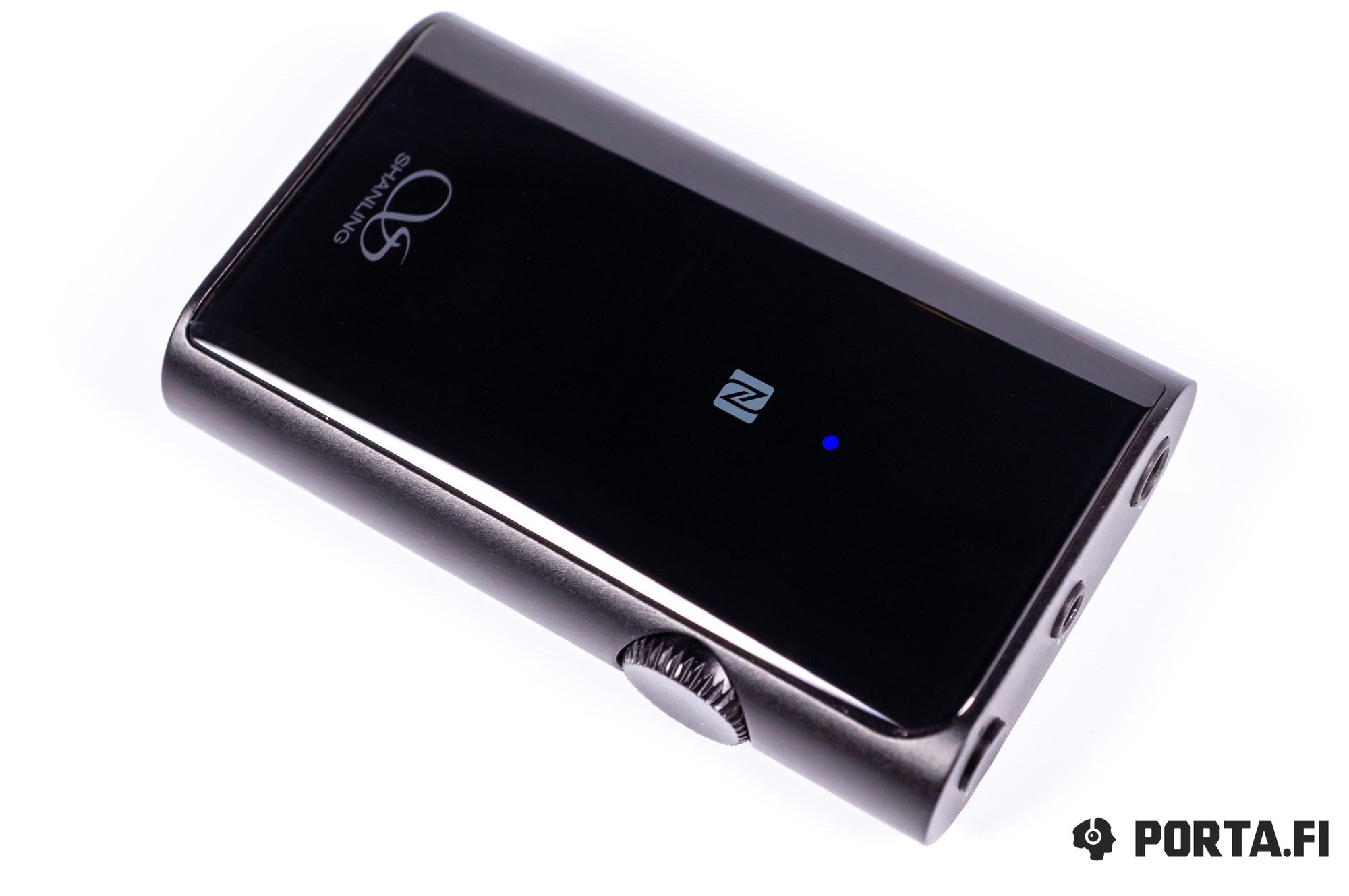 The mids sacrifice some details to bring more weight and macro details. In general the resolution is good (better wired), but it's far from being analytical. The device enhances emotions and this is good for recordings that lack it. UP4 shows good instrument character and male vocals and bring some weight there. Female voice is reproduced slightly worse, but no criminal here. Soundstage is slightly below average in depth and width when wireless and slightly above average when wired.
The highs are slightly laid back, but not in terms of quantity, but in terms of slight smoothing of attacks that makes highs less forward. Seems like additional weight of lows and mids play their role in this as well. The length of highs is slightly below usual, even wired, but upon the whole the resolution, naturalness, control and quantity give no room for complaints.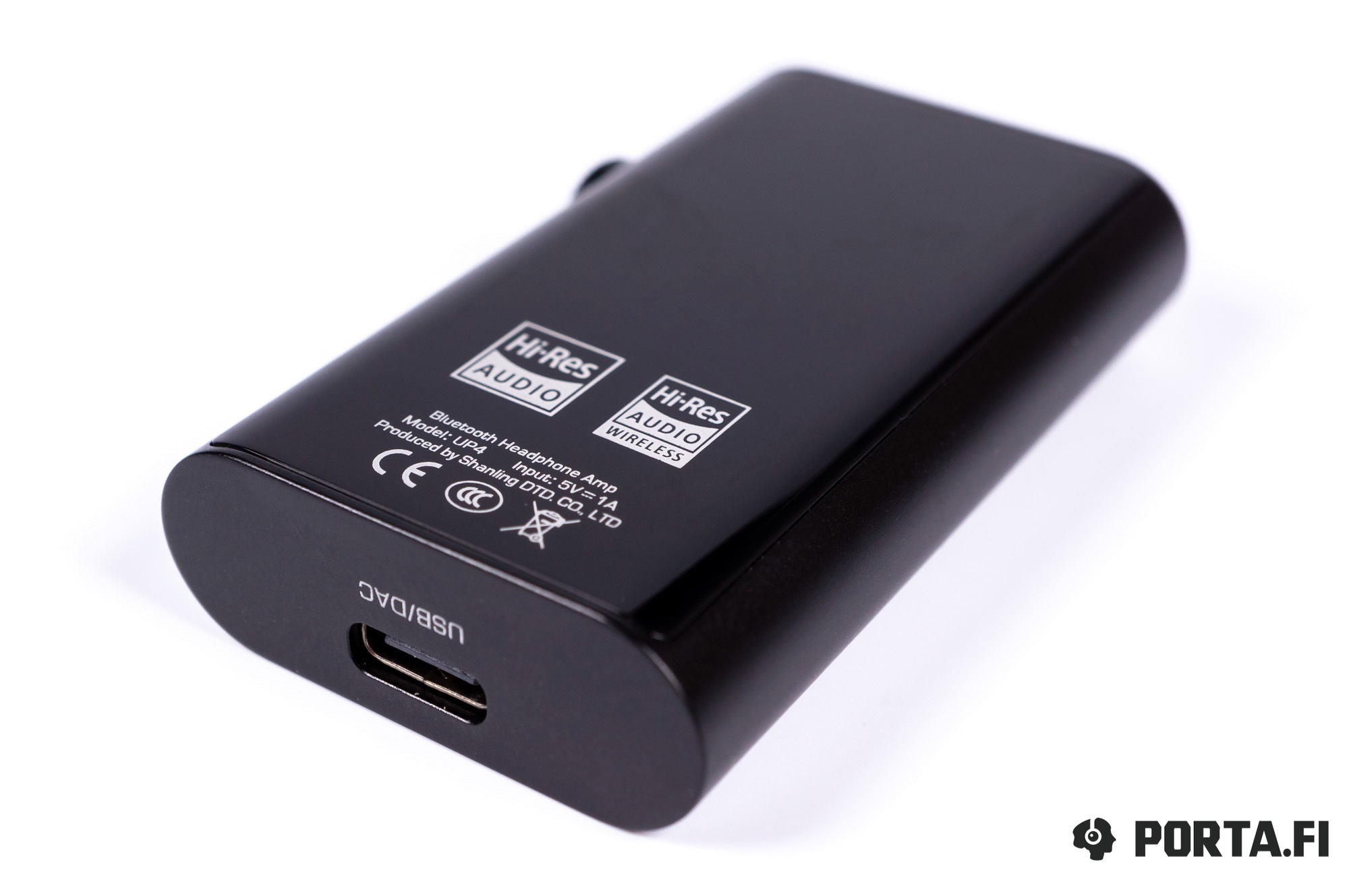 Comparisons
FiiO BTR5 Similar receiver in terms of specs that offers enhanced UX and better controls. It's more neutral, has more details and naturalness, especially in highs. UP4 benefits from better weight, more comfortable highs and enhanced playback time.
Shanling M0 One of the oldest company products that has brought explosive popularity to the company. On the one hand it costs almost the same amount of money as UP4 and offers player capabilities, but purely from sound perspective UP4 leaves it no chances: it's more natural, builds sound stage better and transmits emotions better.
Radsone ES100 I have to admit I have listened to ES100 for 15 minutes in a shop so it's really hard for me to compare and the comparison may not be correct. However, from memory I can say that this device is similar to UP4 with Shanling showing less synthetic highs, so for me Shanling is the winner here.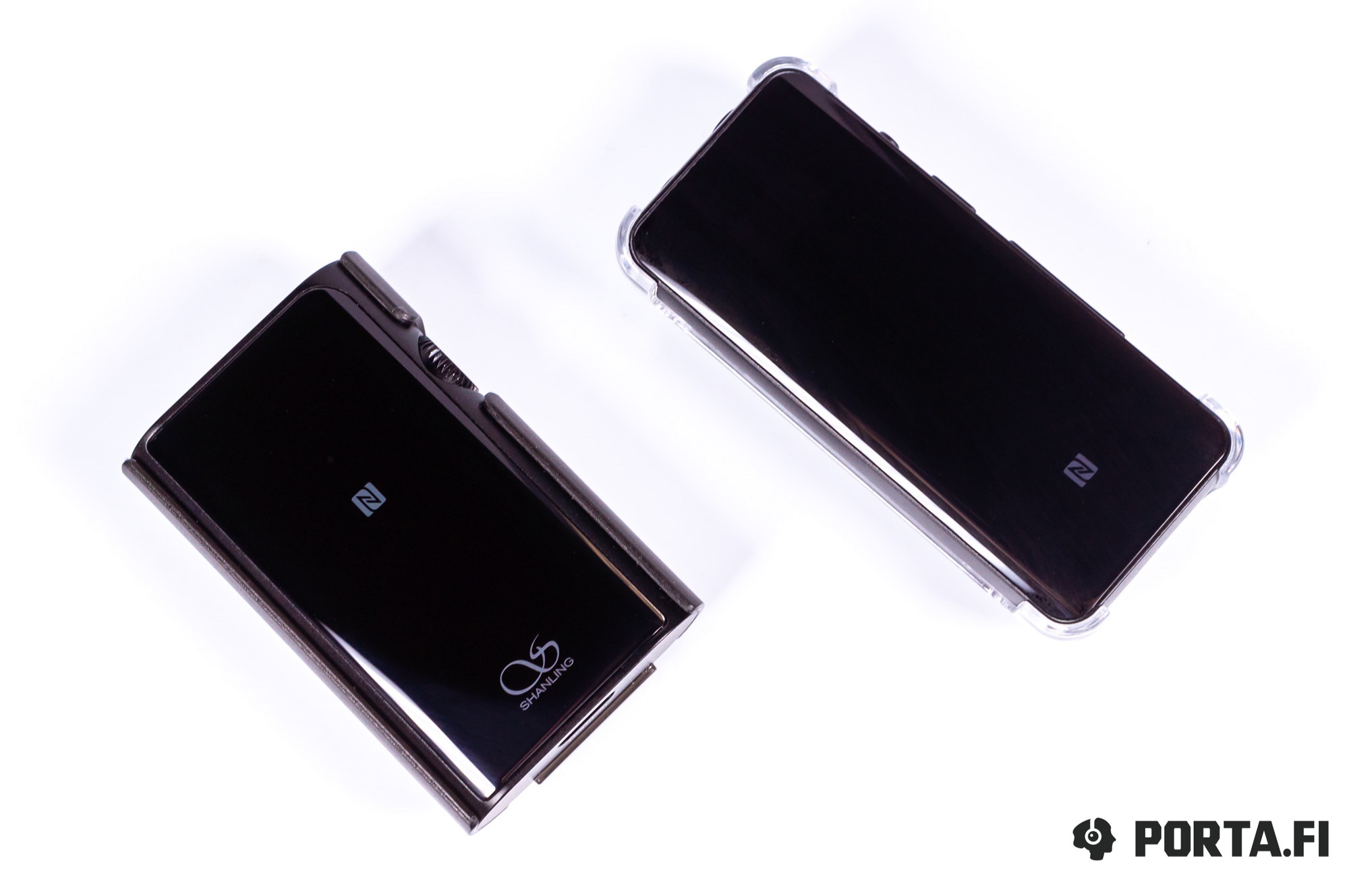 Compatibility
There is some room for power, not record breaking, but enough. This small thing will drive most of headphones except for planars and high-resistance headphones, but they are usually for desktop and not portable use. The background noise level is rather low and there are almost no problems with sensitive IEMs.
In terms of style the device has no preferences, so if you like house Shanling sound, you are welcome. Overall it's 5 out of 10 in terms of tolerance to material quality over Bluetooth and 7 out of 10 wired.
Example tracks
The Who — All This Music Must Fade The Who (or, to be more precise — Townsend — Daltrey duo) have remembered the past successfully. Of course the new album is not on par with mega hits of the past, but it includes very good and well recorded material that benefits from weighty UP4 presentation that provides it with drive and emotions.
Brad Mehldau — Henri's Lament Brad Mehldau doesn't need any introductions, he's a living legend. Of course in order to hear all the potential of such recording you will need a pre-top player and corresponding headphones, but UP4 shows itself not bad here, playing good piano and bass part not ideal technically but very emotional. It's possible due to correct weight of the lower part of the frequency range.
Billie Eilish — bad guy Blame pop music as much as you want but it usually has very good production. This track is a good example and it's interesting to listen to — full of drive bass, unusual vocals sounding from both channels, many other small things that will not leave you bothered. I'm not Billie Eilish fan, but I can understand why she gets many awards. Try to be abstract from style preferences and listen to this track, for example, on Shanling UP4 — the thick bass is good for this composition.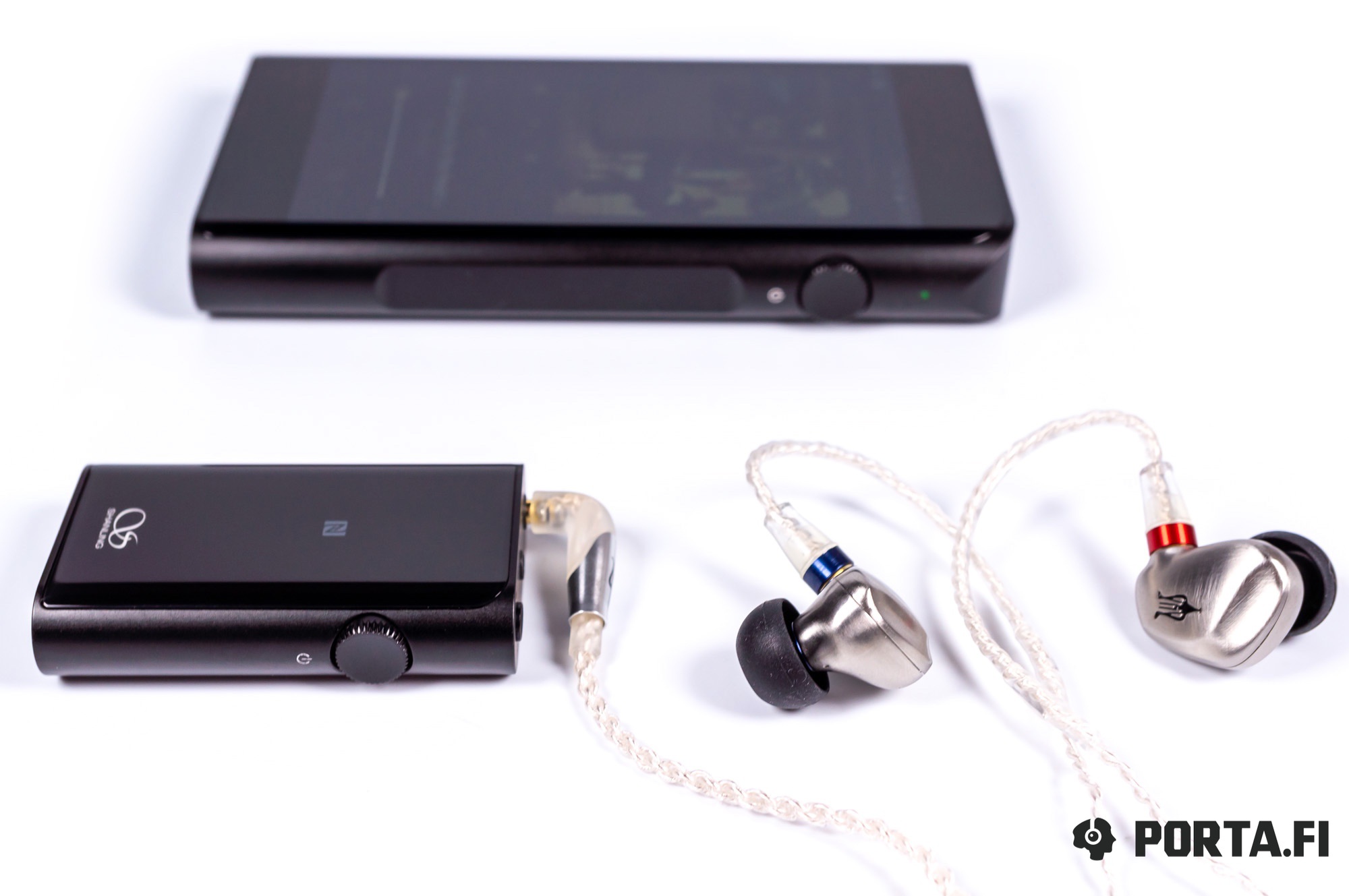 Conclusions
I am glad taht famous companies developers move this market segment and UP4 is an interesting model. It of course lacks screen, but quality sound and stylish design compensate it, especially for those who appreciate Shanling house sound.
Translated by: Vadim Kolchev