The end of the last year has been rich for mid-top tier player releases and Shanling M8 is one of the best examples. Let's speak about it.

At first glance it may seem that Shanling have tried hard to creat a competitor for FiiO M15. And in fact those models have couple of things in common, starting with AK4499 as DACs and ending with separate chips for USB/Bluetooth interfaces. If we give the device a more detailed look, it becomes evident that the company has its own path and their own know-how. M8 sports a unique cooling system, their own screening and amp part that is the crown of all Shanling experience in "big audio". Interchangeable headphone sockets have become unusual but welcome addition as well. And the main thing — the player has its house sound that is not similar to any of competitors.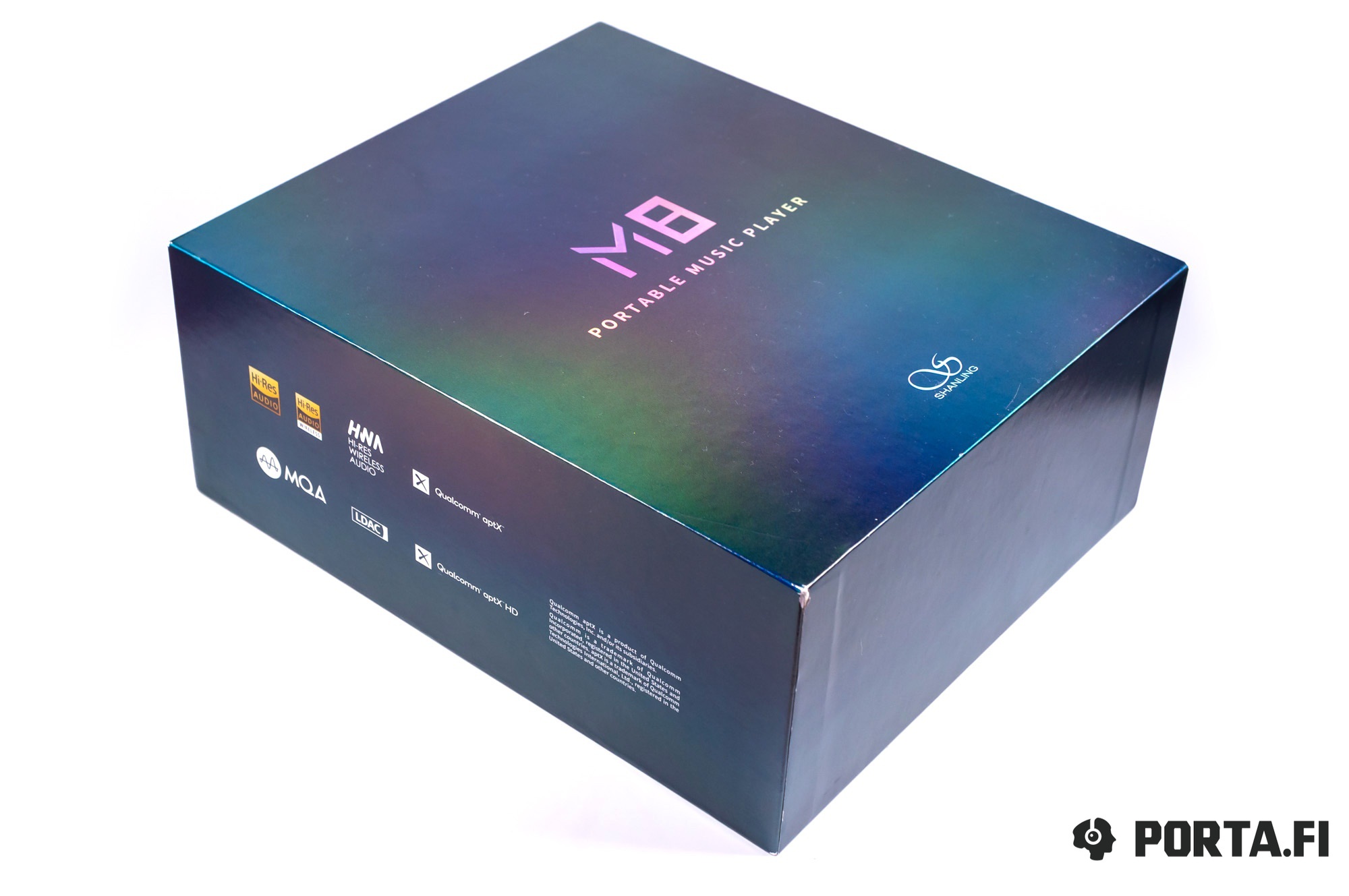 The price tag is adequate for a segment "well, here's our flagship, we just don't push it to the stars with our price tag". It can be purchased for around 1800 USD depending on local taxes.
Specifications
DAC: 2 × AK4499AQ
OPA: ADA4896-2, OPA1612, ADA4610-2, BUF634
SoC: Snapdragon 430
RAM: 4 Gb
Built-in memory: 64 Gb
Memory cards: MicroSD up to 2 Tb
OS: Android 7 with AGLO technology
USB interface: Xmos XUF208
Bluetooth interface: Qualcomm CSR8675
Signal transmission codecs: SBC, aptX, aptX HD, LHDC, LDAC
Signal receiving codecs: SBC, AAC, aptX, aptX LL, aptX HD, LHDC, LDAC
WiFi: 2.4/5 GHz
Battery: 7000 mAh
Playback time: up to 9 hours balanced, up to 14 hours regular
Quick Charge Support: 3.0
Screen: 5″, 1080 × 1920
Max resolution: 32 bits/768 kHz, DSD512
Format support: DSF, DFF, ISO, DXD, APE, WAV, FLAC, AIFF, DTF, MP3, WMA, AAC, OGG, ALAC, MP2, M4A
Dimensions: 138 mm × 80 mm × 20 mm
Weight: 342 g
Single ended
Output impedance: <1Ω
Max power (@ 32Ω): 260 mW
THD + noise: 0.00089%
Channel separation: 75 dB
Signal to noise ratio: 121 dB
Dynamic range: 121 dB
4.4 mm output
Output impedance: <2Ω
Max power (@ 32Ω): 840 mW
THD + noise: 0.00085%
Channel separation: 115 dB
THD + noise: 123 dB
Dynamic range: 123 dB
Accessories and packaging
The company has decided to astonish the user with device presentation. The outer part of the box is made of thick cardboard with traditional foil. Inside there is a wooden box where the buyer will find:
player
set of protective films
USB-C cable
3 interchangeable sockets and the tool for performing their change, collected into a leather pouch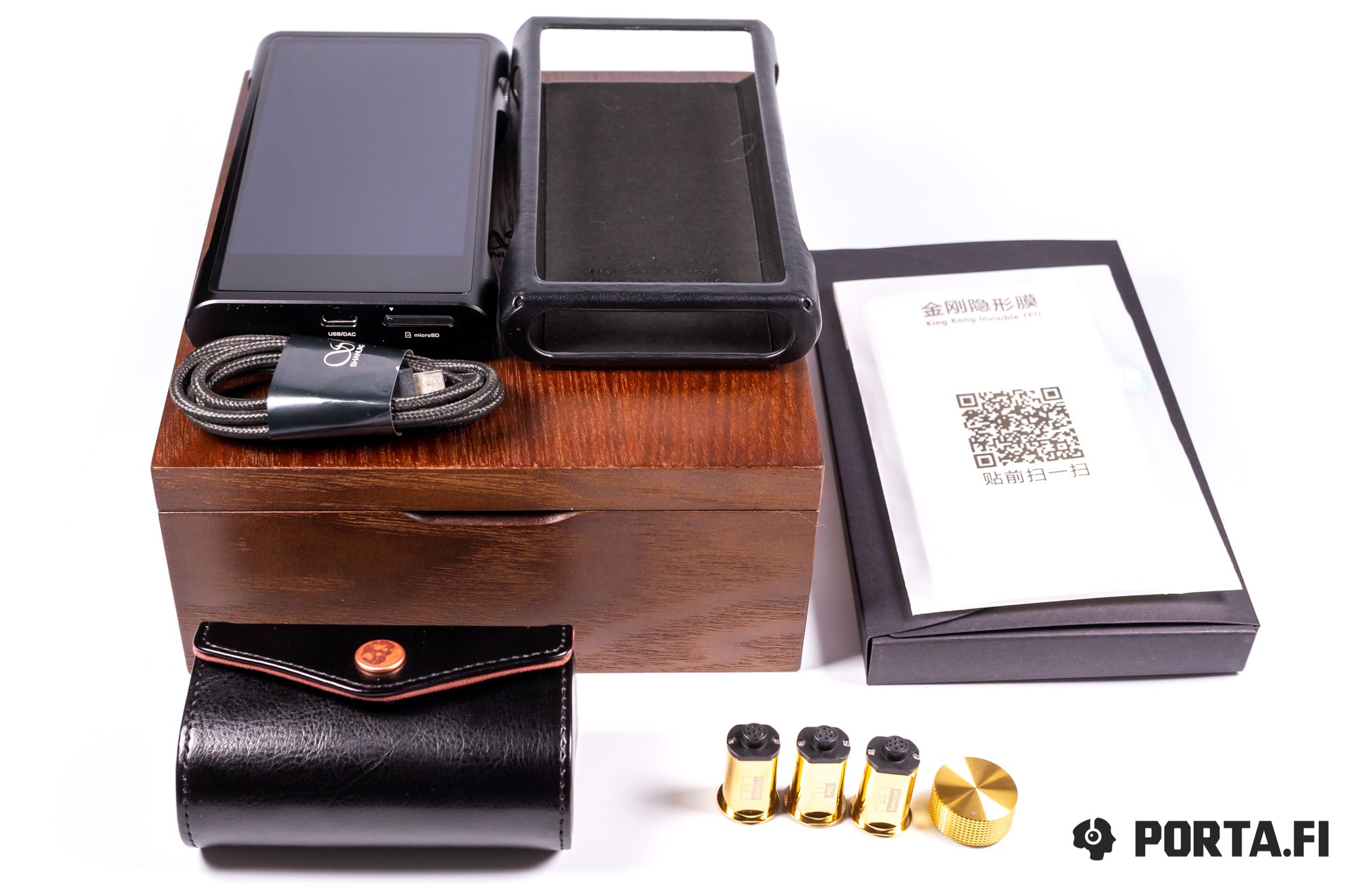 There is also a special leather pouch for this player, but it is sold separately.
Design and controls
Here's where Shanling are extremely different from FiiO — in their exterior. If FiiO change the appearance a lot from model to model, Shanling are more consistent when it comes to design. Apart from increase in size, M8 almost copies the design of M6 and M6 Pro. It is also made of metal and this time the company has decided to make it black, since this color is obviously in higher demand. So, it is the same ergonomic shape with rounded sides and projections for better grip.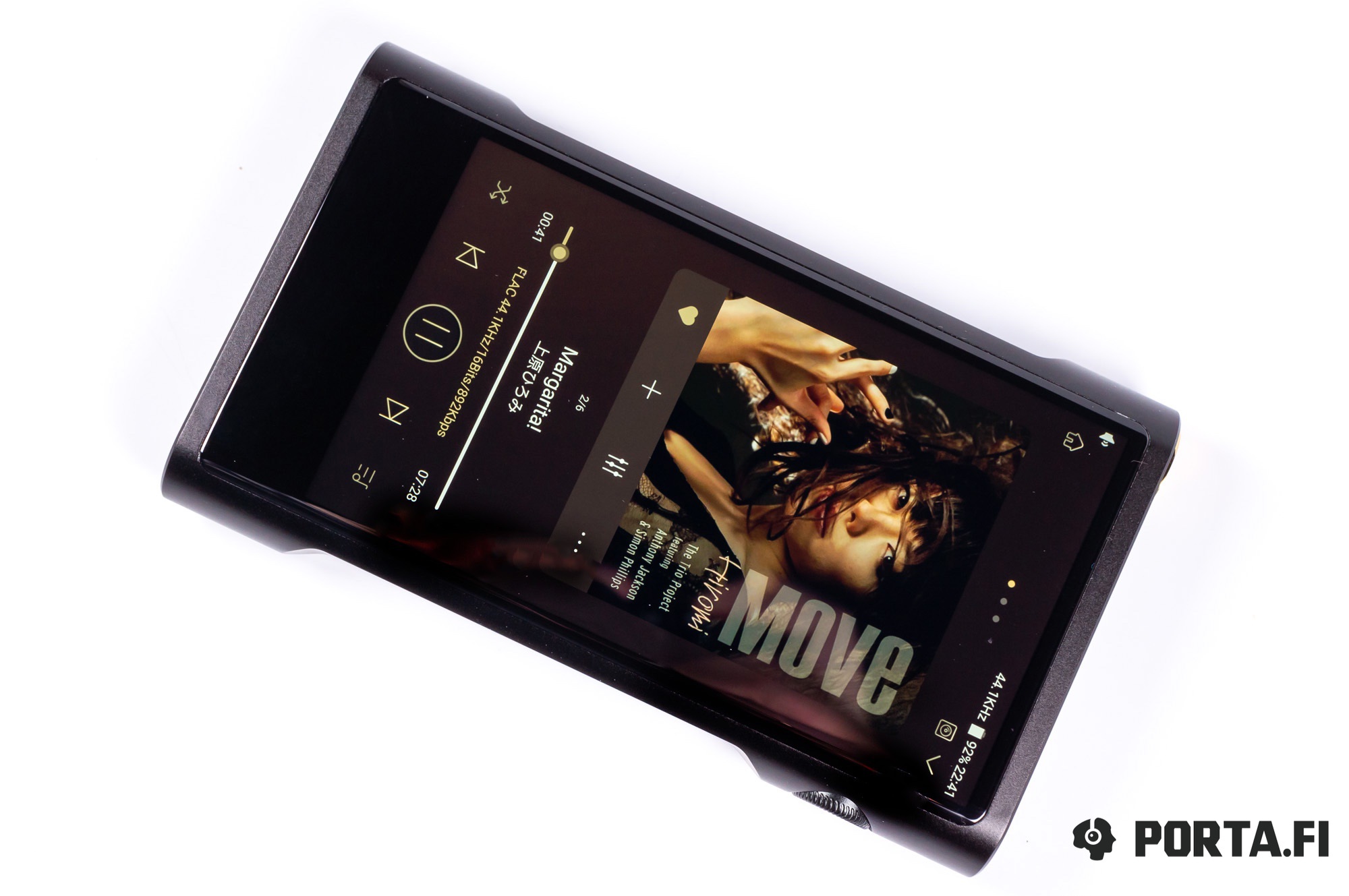 On the left side there are playback buttons, on the right — a volume wheel. As usual, it also serves as on/off button and screen lock. The encoder is of good quality and register presses and turns well.
On the bottom there is a cover microSD slot as well as USB-C socket for charging, using the player as USB DAC, access to memory and connection of USB OTG devices. The playback time is close to announced. I have managed to get around 8 hours balanced and 12-13 hours single ended. Those figures depend a lot from how actively you use screen, which gain setting you use, file format and other factors.
On the top there is a socket for headphone connection, and there is only one, since it can be conveniently ejected using the provided tool and substituted for another. The accessories contain regular 3.5mm socket, balanced 3.5mm Pro, 2.5mm balanced and of course Pentaconn. Due to well thought-over connection system, the change of connector takes only couple of seconds. It's hardly a killer feature itself, but working with it I have noticed that one output looks more neat than many of them that we find on numerous modern competitor models.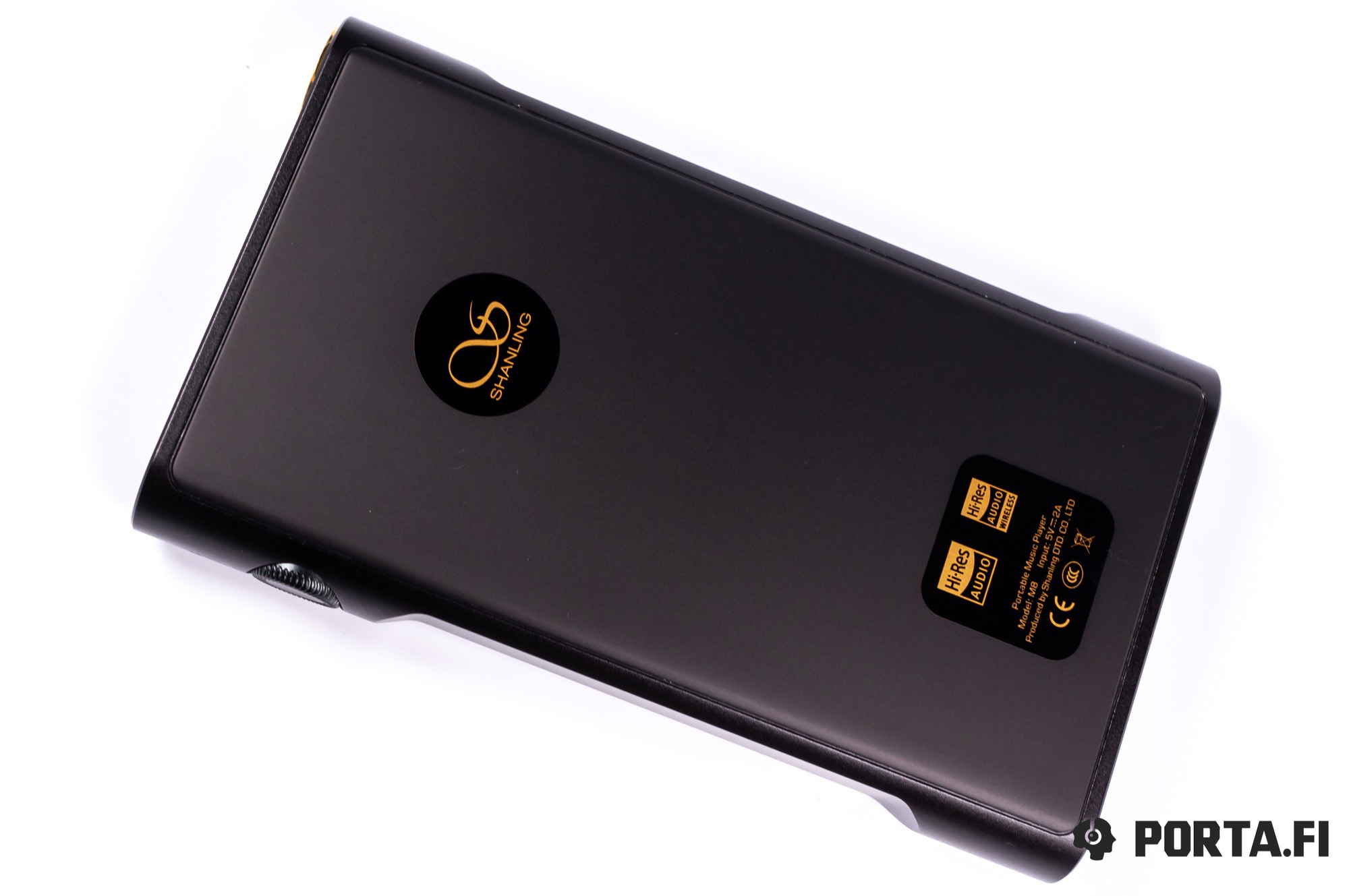 The back of the player is covered with pleasant matte glass (that's how it feels) with insertion for logo. Most front part is occupied by screen. Luckily we are at the point when the player screens are mainly good and Shanling do not fail here: 5″ matrix with FullHD resolution is good in color reproduction, has great viewing angles and good brightness levels. It also registers taps and swipes well.
Upon the whole the build and design give positive impressions, it's clearly seen that the developers pay much attention to it.
Firmware
Firmware is limited to chosen chipset, it is based on Android 7 and includes Shanling development, such as AGLO technology. It stands for Android Global Lossless Output and allows all applications to output the sound directly. Shanling of course have general codebase across their devices, so the firmware is similar to M6 and M6 Pro. Here we also have addition options for sound tuning (in system preferences) and special Prime mode that allows to launch player only, without access to launcher.
I won't dig too deep into the functionality of built-in Shanling Music app, I have already done it in previous reviews and videos. First of all, it's just good software with convenient media library and all the modern capabilities, including replay gain and remote control, it won't take you more than couple of minutes to master it.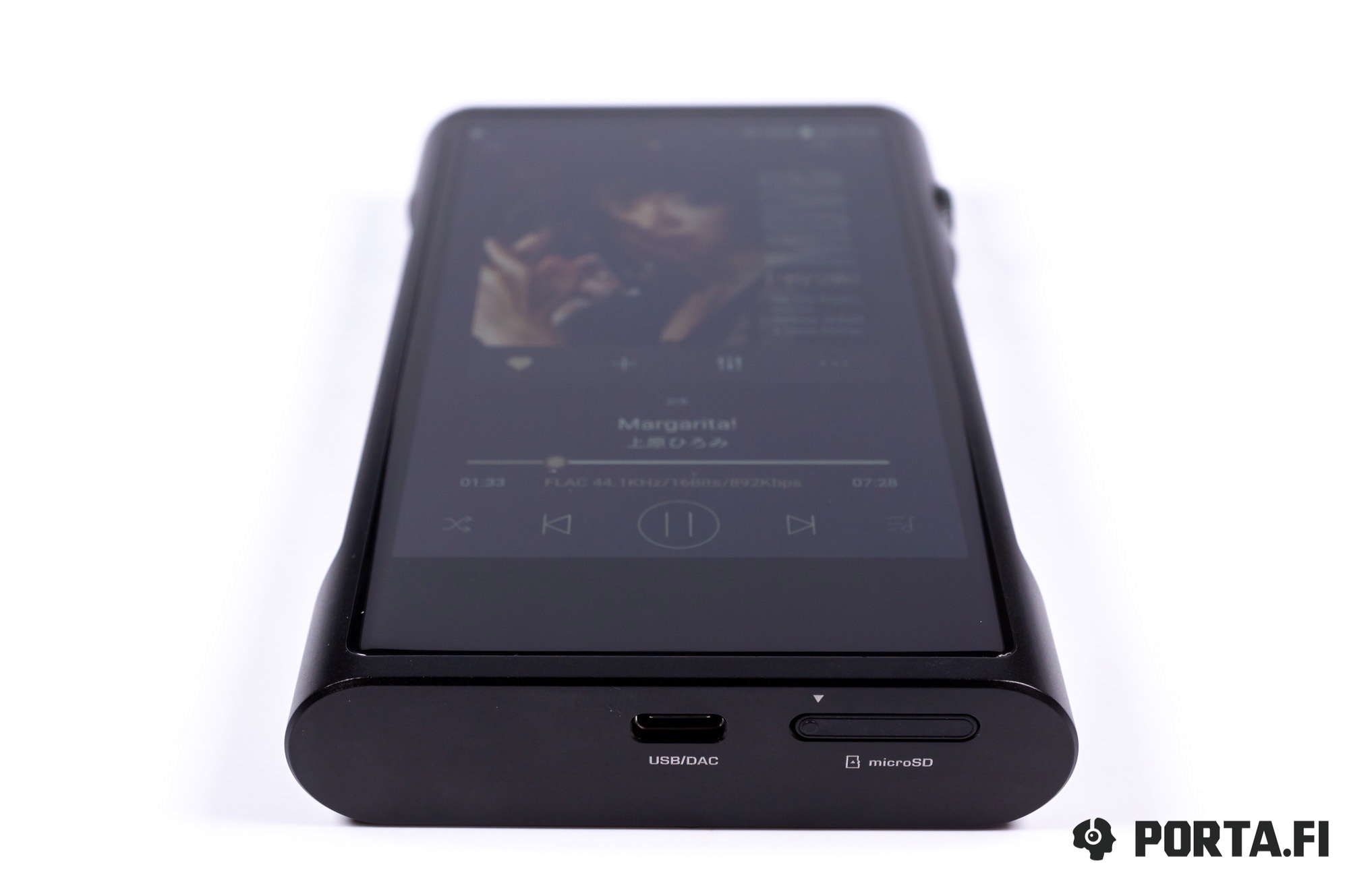 Upon the whole, the firmware is stable and it is noticeable that the company has a stable codebase. Localization is on a good level.
Sound
I have used the following headphones for listening purposes: Noble Audio Sultan, IMR Acoustics Rah, Campfire Audio Ara, Meze Empyrean, HiFiMan Ananda, Kennerton Thror and others.
Device developers took sound tuning reasonably, the have analyzed the sound of competitors and have decided that Shanling flagship should have its own unique sound and presentation. They succeeded in it. M8 offers enhanced macro details and provides a very involving sound.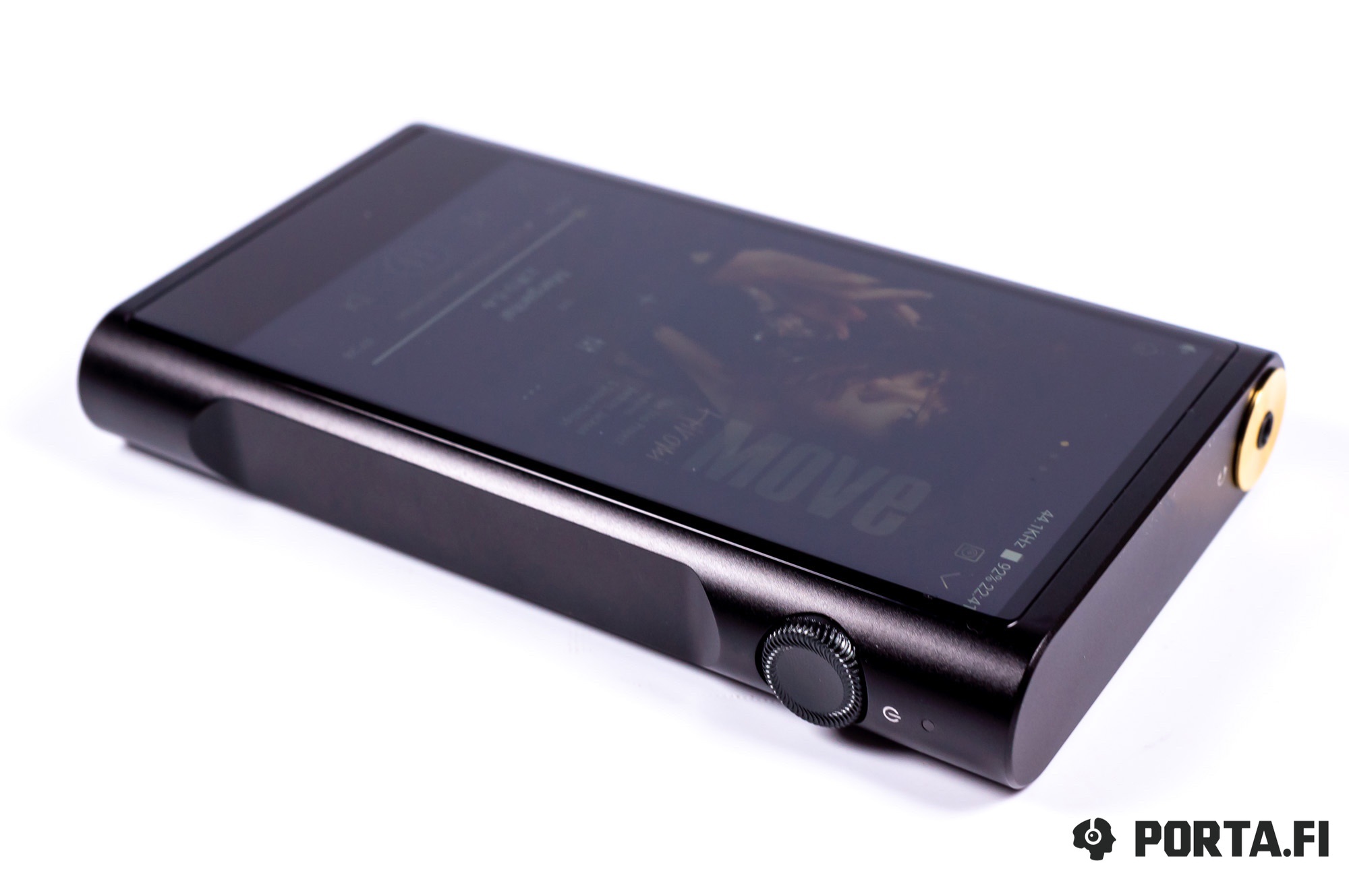 Lows have additional energy and this gives them more slam and springiness. I cannot say that the bass is enhanced in terms of quantity, since modern sources never go to far away from flat frequency response, but the creators have done micro improvements to sound. Of course, technically it sounds very good, having great resolution, control and texture. Bass of this player is suitable for those who prefer full of drive and emotional presentation.
Mids develop general tuning idea even further. They have enhanced macro details and this adds wow effect. The resolution is very good, the player does not tend to go full into micro details, so it won't suit for those who prefer dry monitor sound. The vocals sound emotional and instruments have good weight, however this weight is not extra added by player. The soundstage is close to maximal and depth layering is especially good.
Highs are peculiar. They bring maximal length and great layering. It provides sound with good overtones and brings all the smallest nuances and decays. In terms of technicality they are almost flawless, the resolution is close to maximal and attacks and decays are very natural. As other parts of frequency range, the highs have some additional energy that brings additional clarity but doesn't make them sound aggressive.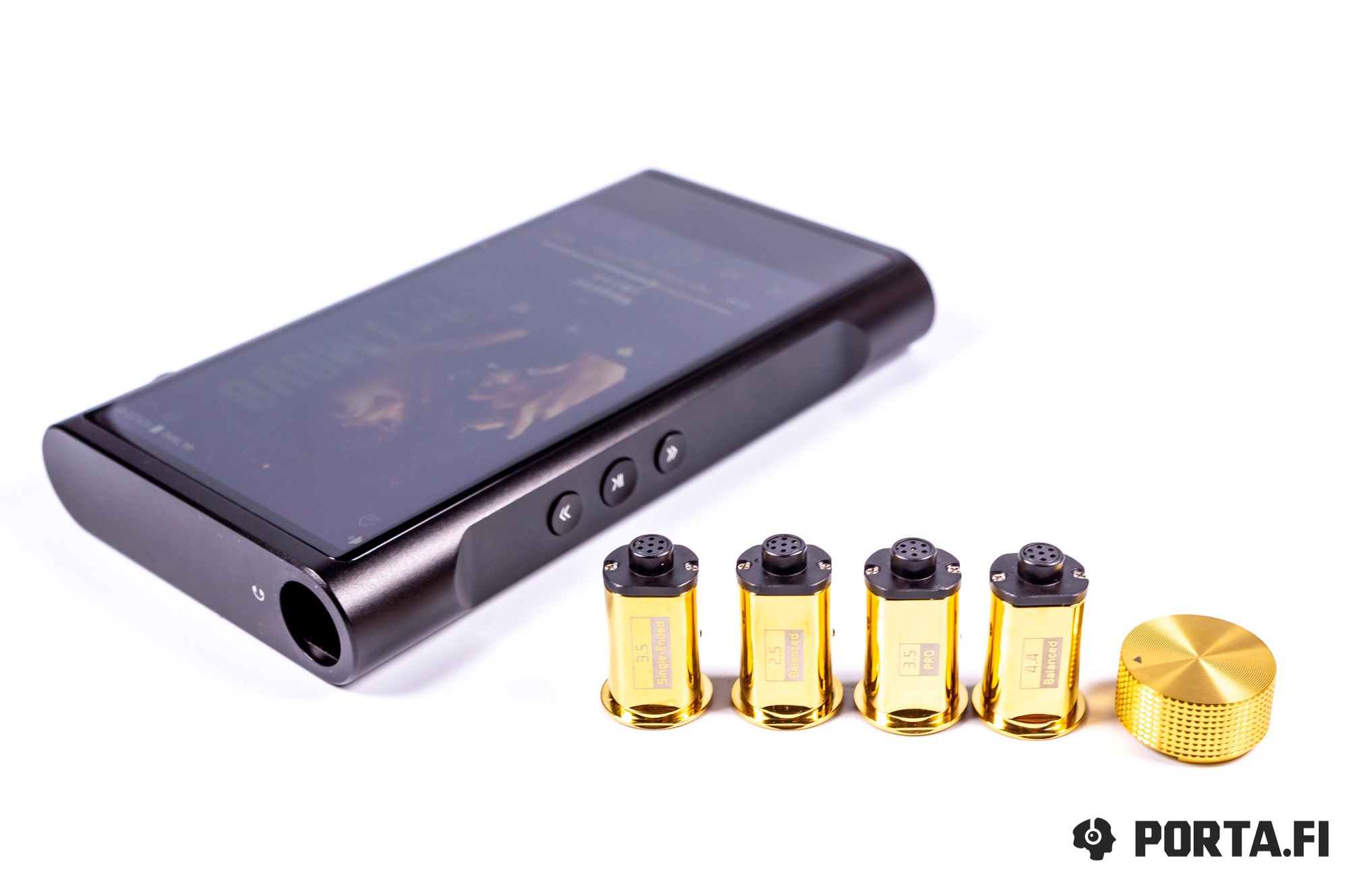 Comparisons
In general, Shanling M8 has its own house sound that makes it different from other devices, but I will still do some comparisons. I will intentionally limit comparisons to players of close segment, since ultra top solutions are still unreachable in terms of sound (but cost a fortune). M8 and competitors belong to relatively more affordable segment.
Shanling M6 Pro The junior model sounds more neutral and less involving. Of course it is similar in terms of house sound, but M8 has much better dynamics and offers more accentuated drive.
FiiO M15 Despite a smaller price, M15 from FiiO is a direct competitor, it has the same DACs, similar capabilities etc. FiiO player, despite enhanced weight, is slightly more neutral with less energy addition. To some extent, it can be called monitor.
HiBy R8 Surprising, but it's HiBy R8 that is more monitor than others in this comparison. Their tuning is more natural with less additions. It's good for those who love monitor sound and minus for those who love drive.
Astell&Kern Kann Alpha Leaving "fluid mids" apart (Alpha has them in less quantity than other AK models, but they are there), we can say that the Korean player offers more neutral and monitor presentation. It's focus on micro details is slightly higher, but those brand mids protect it from being monitor dry.
Cayin N6ii (T01) It's an interesting example of how you can achieve the same thing in different ways. As well as Shanling flagship this player has enhanced emotions, but M8 achieves it by slightly forcing macro details and Cayin have accents without additional dynamics.

Compatibility
The player is great in terms of load. It has three-way gain that allows to use it with sensitive IEMs and have ideally dark background. On the other hand, 840 mWt of balanced turbo mode will do justice to most of hard to drive over ears (apart from well known power hungry models).
Player works well with bad recordings, masking some of the mastering and mixing problems with its presentation. But the better quality you feed it, the better you reveal the potential of the device.
Example tracks
King Gizzard & the Lizard Wizard — Pneuma Australian psychodelic masters continue to astonish not only with creativity but with their fertility (that still has shown some decline over the last years). The fresh L.W. album is full of unusual ideas and vintage sound. Shanling M8 influence gives its fruit: instruments sound shapy and slightly enhanced emotions allow for better atmosphere.
Joe Bonamassa — High Class Girl One of the main men of modern blues continues to bring joy by his consistency and "Royal Tea" album is not an exclusion. This track played by Shanling M8 give needed aggression and good processing of not only guitar and voice, but also backing vocals and accompanying instruments.
Willie Nelson — I've Got You Under My Skin Despite the age, Willie Nelson continues to release great thing. Of course his voice now does not allow for extra complex parties, but his great feel and talent allow to compensate it with great atmosphere and emotions. So if you feel like nostalgic, I recommend this album, especially if we add the technicality of top player to it (such as Shanling M8.).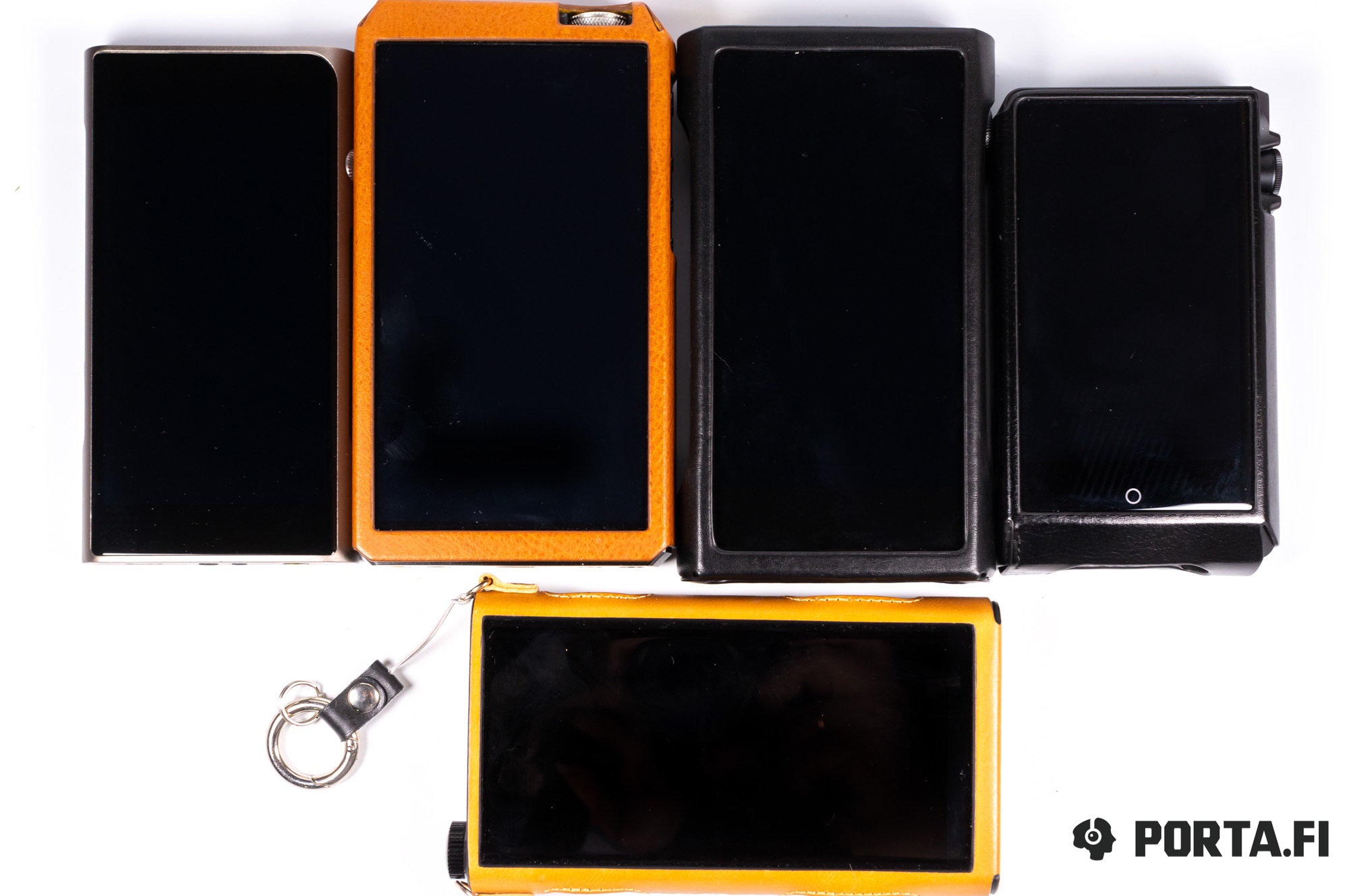 Conclusions
I don't know what to add here. The player is really good, developers have managed to create the sound that stands out for its character, but technical enough to suit the top segment. Add stylish design, good ergonomics and interesting idea of swappable connectors, and we have a very interesting and worthy device in its segment.
Translated by: Vadim Kolchev