We have waited for FiiO flagship for a long time and looking at M11 and M11 Pro it looks like FiiO have thought to release two more models. However, this has been thought over and there will be no 'Pro' version of flagship, for now. So, today we will speak about the only senior model in the FiiO lineup — M15.

The player has been designed properly and manufacturer has tried to fill it with all the latest and greatest technologies in terms of sound. There is a pair of AK4499EQ as DACs, upgraded amplification part. There is XMOS for USB DAC and CSR8675 for Bluetooth receiver and both functions support direct audio that avoids OS resampler. In order to compensate power consumption the battery has been upgraded to impressive 7500 mAh. The platform works on trusted Exynos 7872 processor. Design has been changed as well.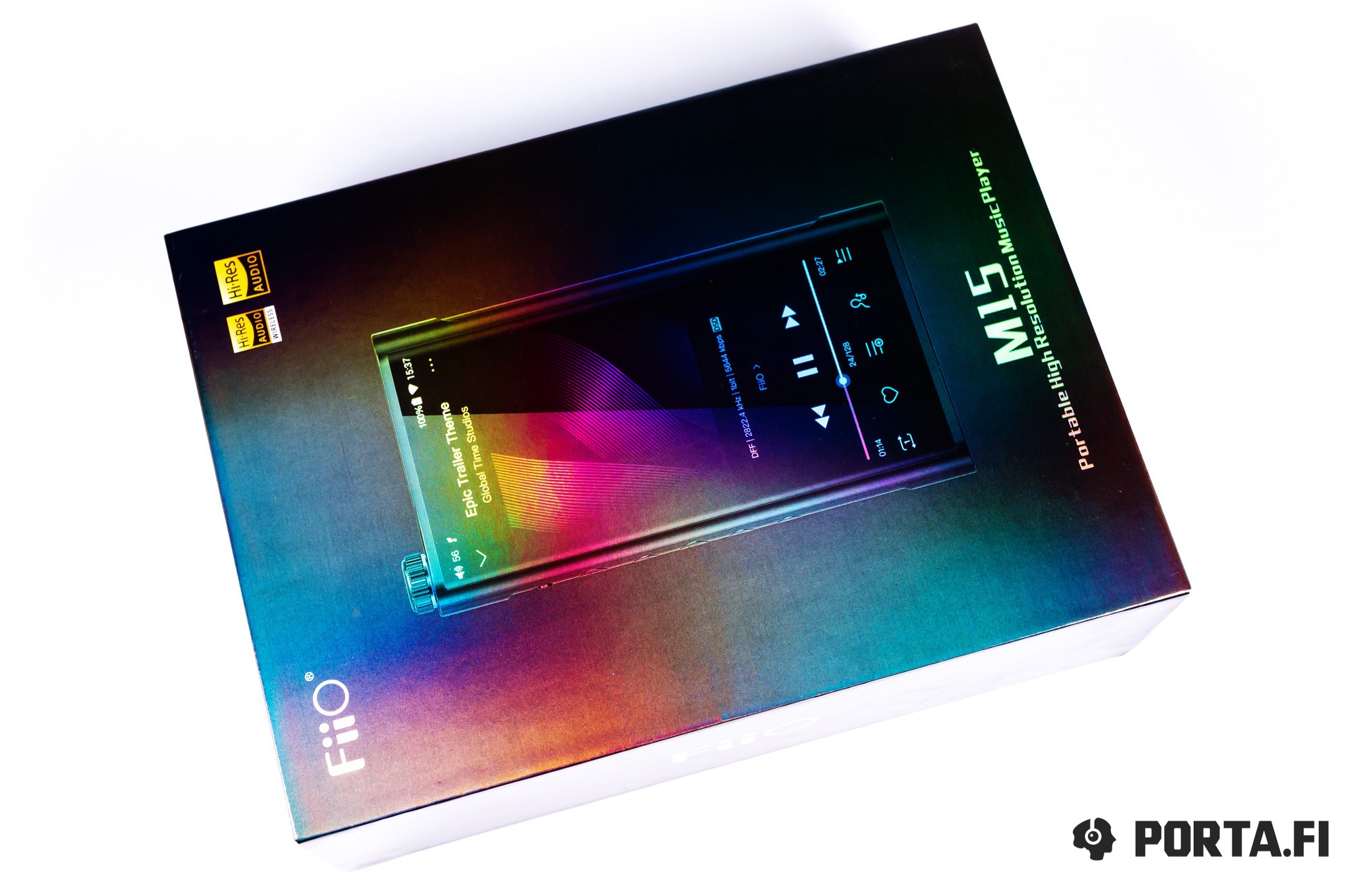 The price tag has changed as well. As of writing this review FiiO M15 costs around 1300 USD which is rather expensive, нowever the price is competitive on the market.
Specifications
Processor: Exynos 7872
DAC: 2 × AK4499EQ
OPA: 2 × OPA2211 + 4 × OPA1622 + 4 × OPA1612
USB controller: XMOS XUF208
Bluetooth controller: CSR8675
RAM: 3 Gb
ROM (available to user): ~52 Gb
Expandable memory: MicroSD up to 2 Tb
Wireless interfaces: WiFi 2.4/5 GHz, Bluetooth 5.0
Bluetooth codecs, transmission: HWA, LDAC, aptX, aptX HD, SBC
Bluetooth codecs, receiving: SBC, AAC, aptX LL, aptX HD, LDAC
Input: USB-C
Outputs: 3.5 mm (headphone, lineout, coaxial), 2.5 mm balanced, 4.4 mm balanced
Screen: 5.15″, IPS 720×1440
Battery: 7490 mAh, Li-Po
Charging time: ~ 3.5 hours with Quick Charge
Playback time: >15 hours (single ended), >9 hours (balanced)
Format support: MQA, ISO, DSF, DFF, DST, DXD, APE, ALAC, AIFF, FLAC, WAV, WMA, MP3, OGG, WMA, AAC
Max. resolution (depends on format): up to 384 kHz/32 bit, DSD256, up to 768 kHz/32 bit in USB-DAC mode, DSD512
Dimensions: 75 mm × 134 mm × 18 mm
Weight: 307 g.
3.5 mm headphone output
Output power: ≥ 490 mW @ 32Ω, ≥70 M2 @ 300Ω
Frequency range: 20 Hz ~ 90 kHz (– 3 dB)
Signal/noise ratio: ≥121 dB
Output impedance: ≤1.4Ω
THD + noise: <0.0005%
Channel separation: >77 dB @ 32Ω
Balanced outputs
Output power: ≥ 800 mW @ 32Ω, ≥280 mW @ 300Ω
Frequency range: 20 Hz ~ 90 kHz (– 3 dB)
Signal/noise ratio: ≥122 dB
Output impedance: ≤3Ω
THD + noise: <0.0006%
Channel separation: >103 dB @ 32Ω
Packaging and accessories
I may be mistaken, but here designers have set the absolute record in number of layers in packaging. In order to actually get to player you will have to overcome:
transportation cardboard box made of recycled paper
striking dust cover with printing and foil
black cardboard box
wooden varnished box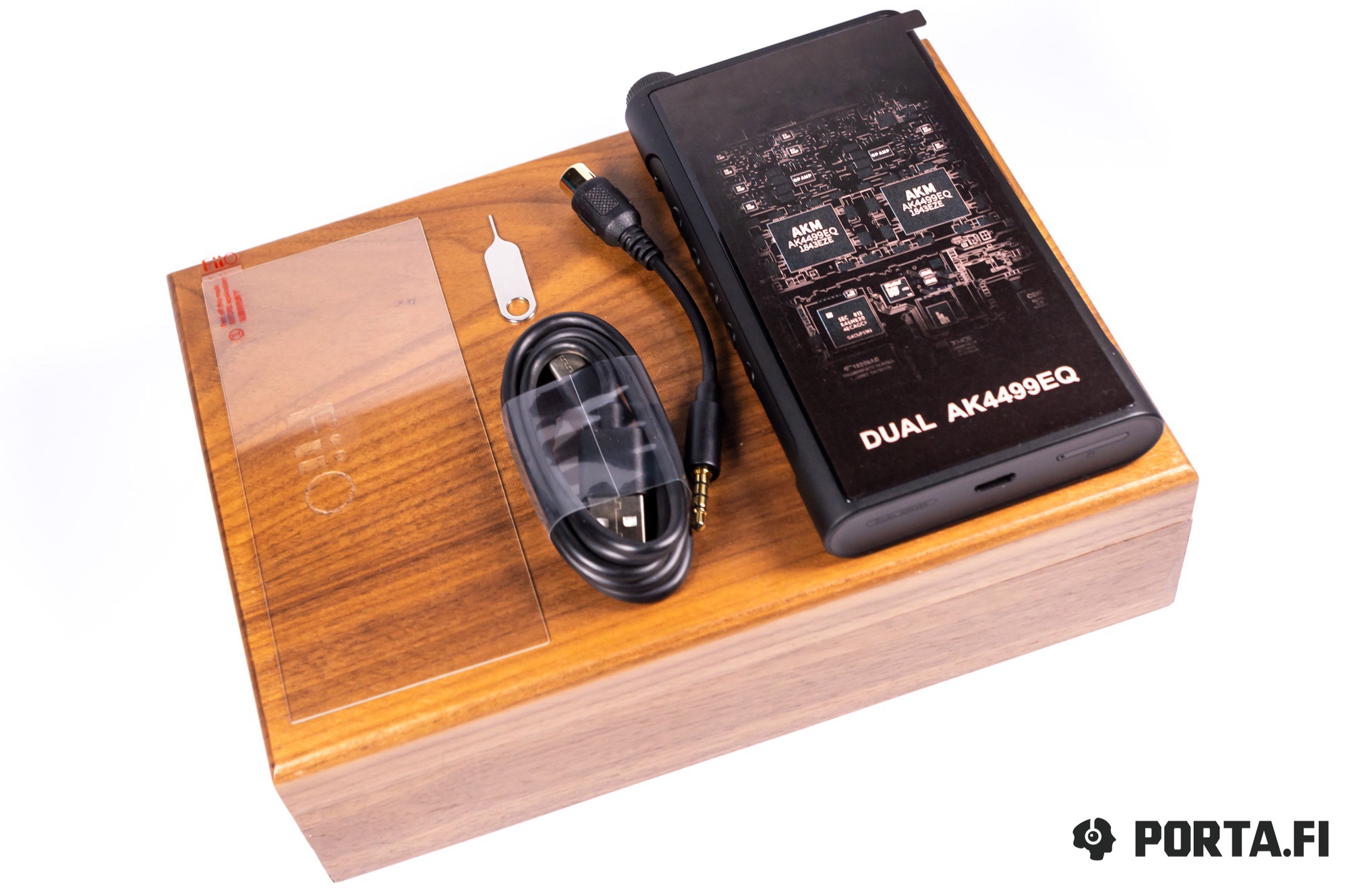 After you get in, you will get the player and the following accessories: instrument to take microSD tray out, USB-C cable, coaxial adapter and protective glass (the size says it's for back panel). Unfortunately there is no case for player and it's unusual for FiiO as they always tried to make accessories set as big as possible.
There is a perfect leather Dignis-style case for this player, but you will have to pay 50 USD extra.
Design and controls
Design is made without any frills, the player continues ideas of M9 and X1-II. Large black aluminum body is pleasant in hand and two depressions from both sides ensure the grip is good. The rounded corners make the player feel smaller, but it still suits my pocket as opposed to, let me say, SP2000. There is an insertion (looks carbon) in the back with unusual texture and it's obvious that there are wireless hardware behind.
Screen occupies the most part of the front player and it's the same as M11/M11 Pro, which means the quality is enough for a player. It's bright enough, viewing angles are normal, the resolution is 720p. It register touches and swipes well, so nothing special here and it's good that player manufacturers have begun to put good quality screens into their players.

For those who love 'blind' operation, there are power on/off button, three playback buttons and special button (you can change its purpose in settings) on the left. Here you can also find HOLD switch that blocks all control elements of the device (you can set the list in the menu). I don't know why FiiO have bothered to remember this hardware switch, but it looks handy.
On the bottom side there is a MicroSD slot and USB-C connector. You can put only one memory card here and given that there are only 64 Gb of internal memory, it can disappoint, but the practice shows that two cards in Android don't work very well. USB-C is universal and allows to use player as DAC, works as digital output as well as charge and access internal memory and card contents.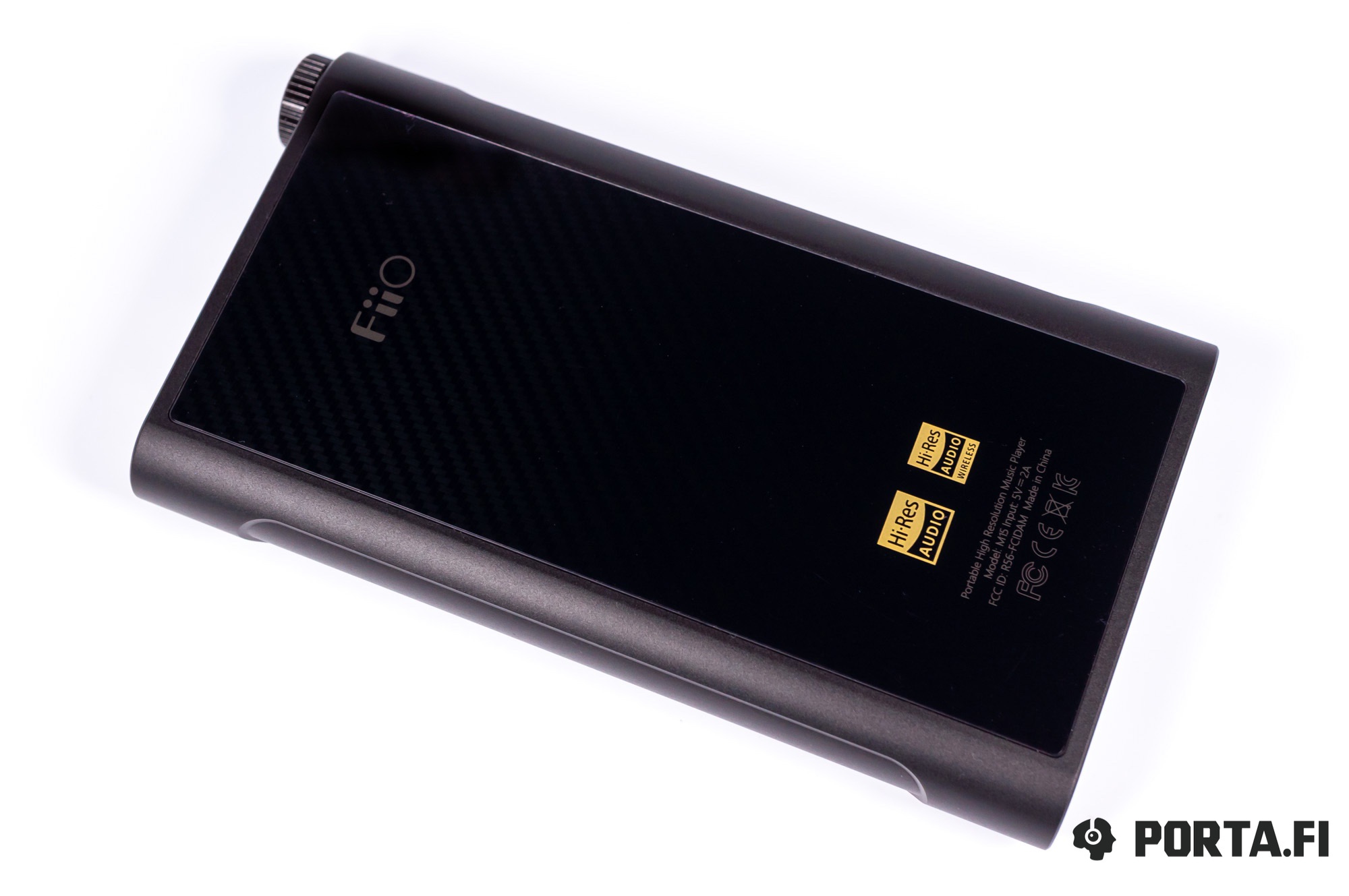 The playback time is very reasonable. It only takes 3.5 hours to charge using QuickCharge and the player will last for 14 or more hours single ended and 8.5 hours or more balanced. M15 has couple of power-hungry features, though, that can significantly decrease those numbers, for example All to DSD and special mode for hard-to-drive headphones.
All the reset elements are on top. There are three outputs — single, 2.5 mm and 4.4 balanced (at last, having the same style and centered) and volume wheel. The latter looks interesting — FiiO have decided against using encoder and have used regular analogue potentiometer with hybrid activation. This means that the resistance of this potentiometer is converted to digital form and those figures are used to get the actual volume level. FiiO have managed to make it totally silent and without channel imbalance. The volume wheel is rather tight and will not turn on its own but at the same time when you turn it, it goes smooth.
There is a multicolored LED indicator under the volume wheel. It can be set up in settings menu, where you can enable for example, brightness depending on volume level.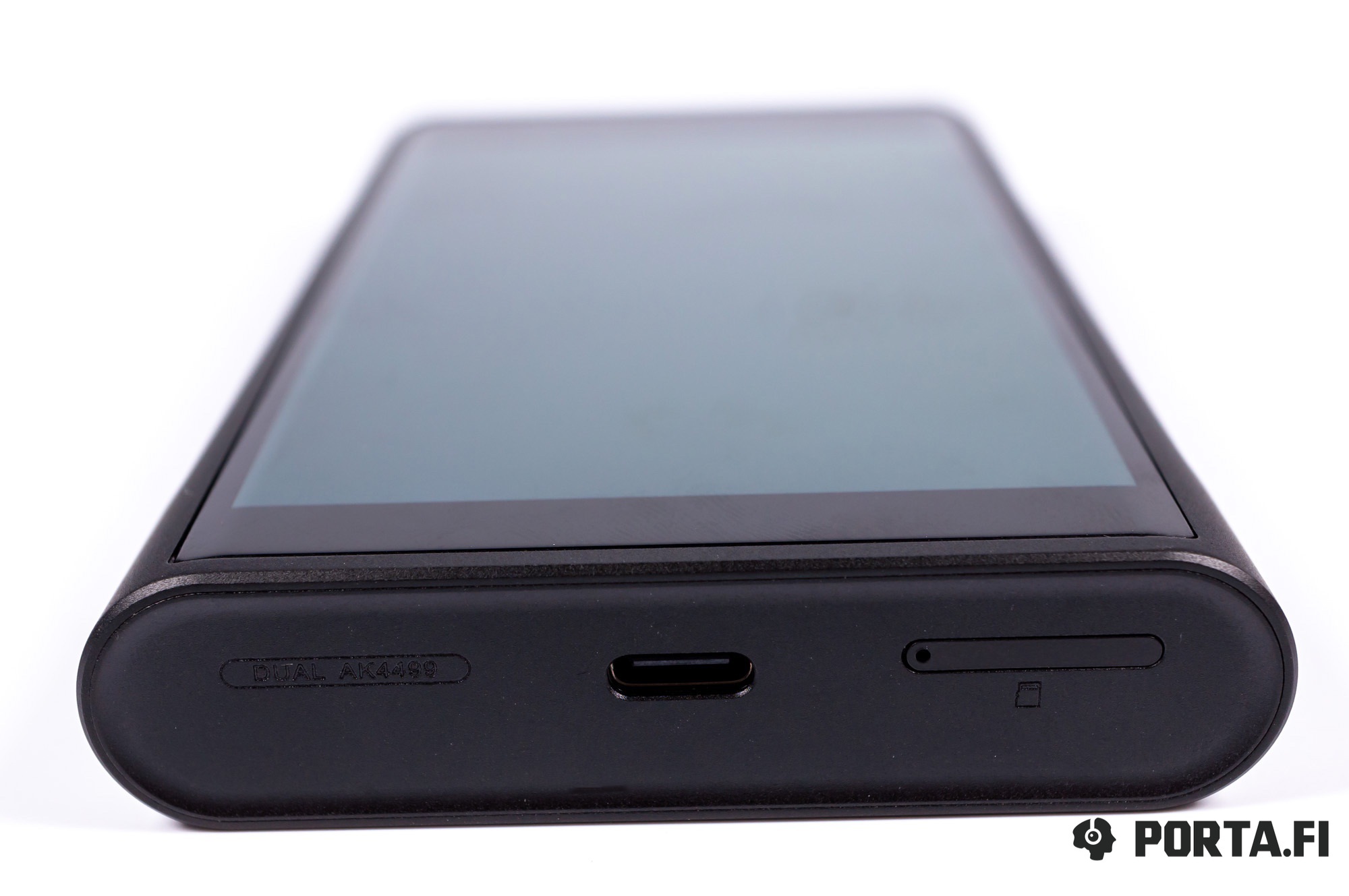 Overall build quality is very good and it is obvious that FiiO are one of the leaders in their small market segment and have tech processes set up properly.
Firmware
There are not too many differences among this player, M11 and M11 Pro, again there is Android and again the main player is FiiO Music which I won't cover in this review since I've done it many times before. What I'd like to say, is that it's a very modern and functional player with flexible media library. It supports all needed functions, including Bluetooth settings for FiiO deviceas and remote controls with FiiO link. If you are interested in in-depth details, just read any of the previous reviews on players of this company.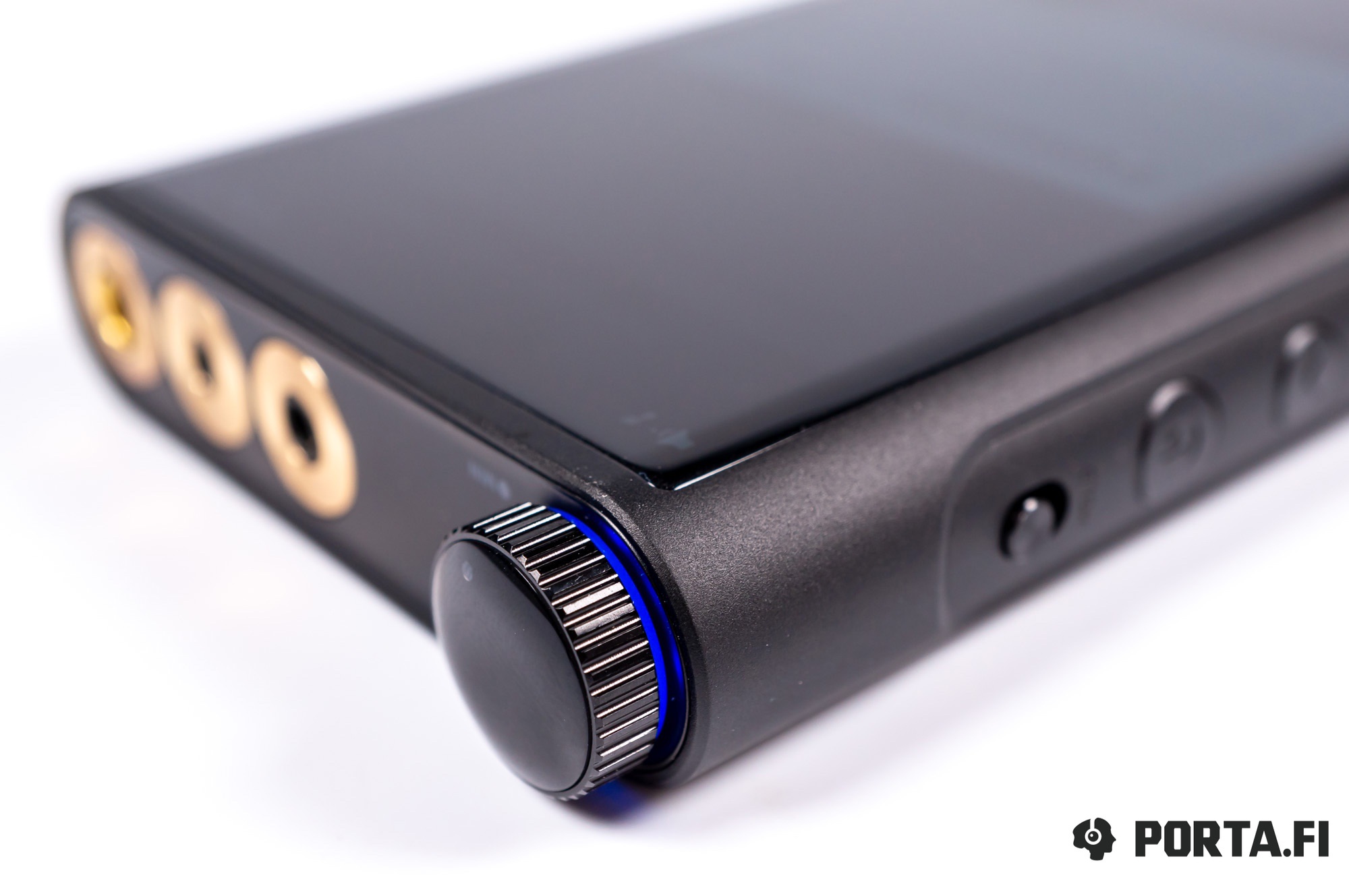 For now, let's concentrate on additions to firmware. As with other players, the firmware is based on Android 7 and it's a chipset limitation. Since Goodle does not license its sevices for Nougat, there is no Play Store. I can't say it's a big deal since you can always use APKs to install software of just use built-in app containing links to software. Again, you can use APKPure or CoolAPK. The only downside is that you won't be able to install paid apps that check their license via Google Serivces. I know only two such apps, however: UAPP and Plex. And even in this case there is a shed of light: there is already a patch for other FiiO players that adds root access and Play Store and it's likely to be ported hereas well.
Most of the differences are in the Settings area and there are enough additional functions. First of all, you can choose the operational mode (you can also change them from tray). In addition to Android mode (full-fledged launcher and multitasking mode) and 'Pure Music' (only music app runs and is visible) you can choose from USB DAC Mode and Bluetooth Receiver Mode. I think their purpose is obvious. They have been present before, but in different parts of menu. Those two modes are designed to work without OS influence, on a hardware level. This means that signal from XMOS/Bluetooth goes directly to DAC. Therefore it's no surprise that all other functions and player operation are turned off upon activating of those functions — you will just see a notification on screen showing which mode is on and the button that will allow to modify basic settings and leave this mode.
Besides, the settings have a dedicated audio part, where you can change filter, gain level, enable upsampling to DSD, enable mode for hard-to-drive headphones and so on. Here you will also find AirPlay option that for some reason hasn't got a place in main menu.
There is also a set of options in other parts of Settings. For example in Display part you can set the LED diode up. In General options you will be able to change the behavior of extra button, set timers and choose buttons to be blocked by hold switch. Here is the tap-to-wake function, disabling of charging (handy if you want to use player as USB DAC with a phone) and car mode with bigger elements suitable for 'blind' operation.
As before, the settings somewhat lack consistency, since part of them are in System settings and part of them are in FiiO Music, but the company works on that, although slowly.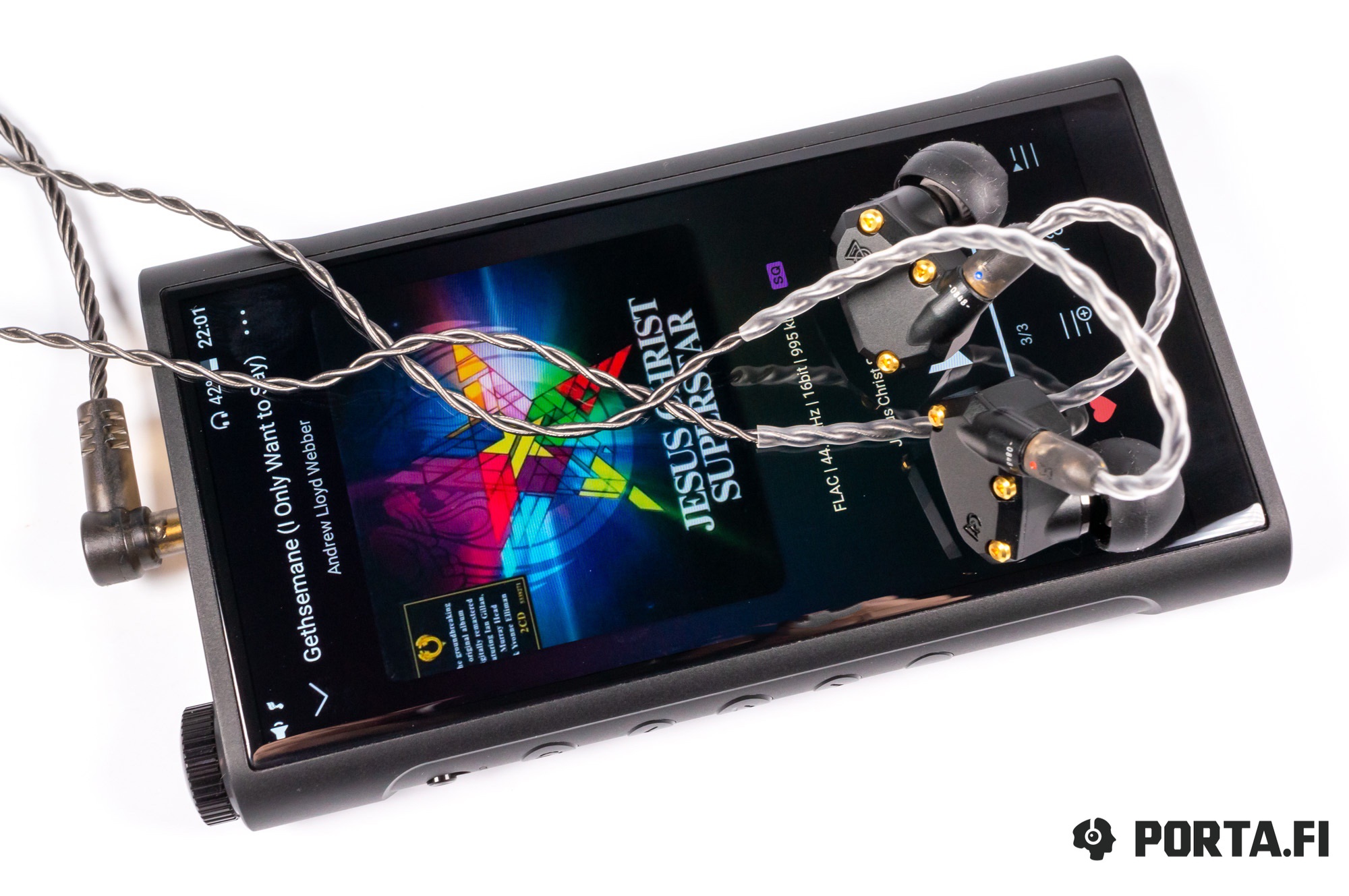 Upon the whole the firmware is quick (FiiO hold leading positions in this), stable enough. The codebase is shared with M11/Pro and it's good. There are no questions about ergonomics and usability, mostly due ot FiiO Music app.
Current stable release lacks digital volume indicator, but it's already in beta and should soon hit production.
Sound
I have used the following equipment for listening purposes: Noble Audio Khan, IMR Acoustics R2, Unique Melody Mason V3, Meze Empyrean, HiFiMan Ananda and others.
Despite expectations of some reviewers and users FiiO have not created another Ultima and I don't think it's been their goal. M15 makes a step sideways from 11 series tuning and have added some coloration to neutral presentation that brings additional naturalness. Overall presentation has more weight over all frequency range but this addition is not big and you can't say the player sound is warm because of that.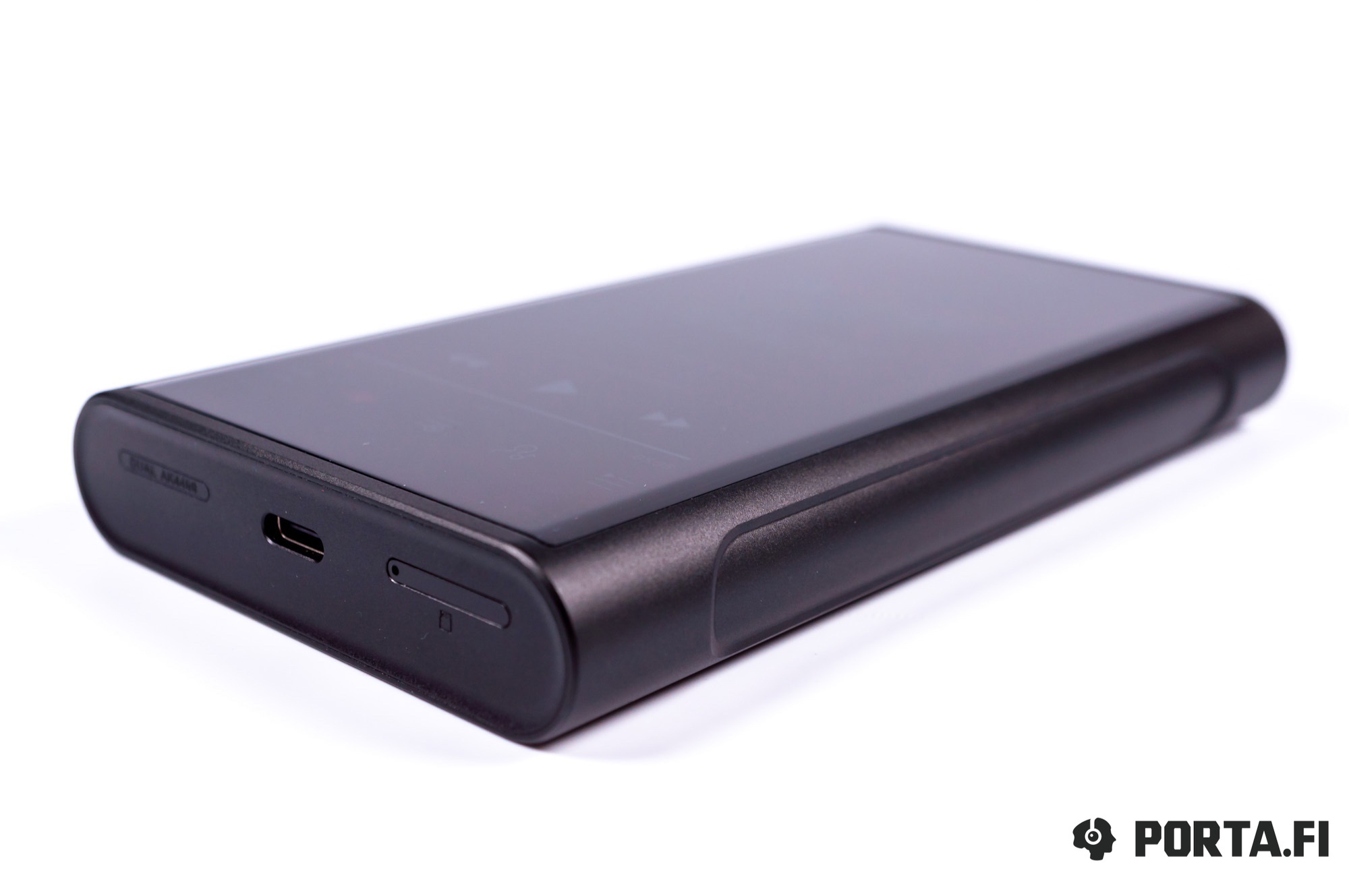 Lows are controlled well and it's no surprise given the power of amplifier. Bass goes to the deepest layers and is good in resolution, control and textures. The latter, by the way, are accentuated that brings additional realism to bass. As I have already written, the player adds some weight but not at the expense of details. Lows are universal but sound more striking with acoustic instruments.
Mids are presented in a similar manner, with slight and accurate accent of macro detais and weight. The resolution is very good, but the player doesn't make accent on micro details and doesn't throw every little nuance into face. This allows the device to be tolerant to tracks of lower quality. Despite of that, quality material is w2elcome here and it's no surprise for device of such calibre. M15 transmits emotions, instruments and voices very well, they have correct weight. Soundstage is noticeably above average in width and depth with width more than depth, but it's not overly emphasized.
Highs have good length, close to maximal. Layering is very good too (M15 doesn't reach exactly top-tier players, but still the results are impressive), as well as overtones. Considering massive mids, highs seem to be less textured but it is how we hear them. There's more than enough resolution with very natural attacks and decays. Player doesn't try to accentuate this part of the frequency range and it will be good for those who don't like moved forward highs. By the way, All to DSD option slightly enhances highs, bringing them more energy and making accent on layering, but I think it's not worth it, given that the option is very power-hungry. You will have to decide for yourself.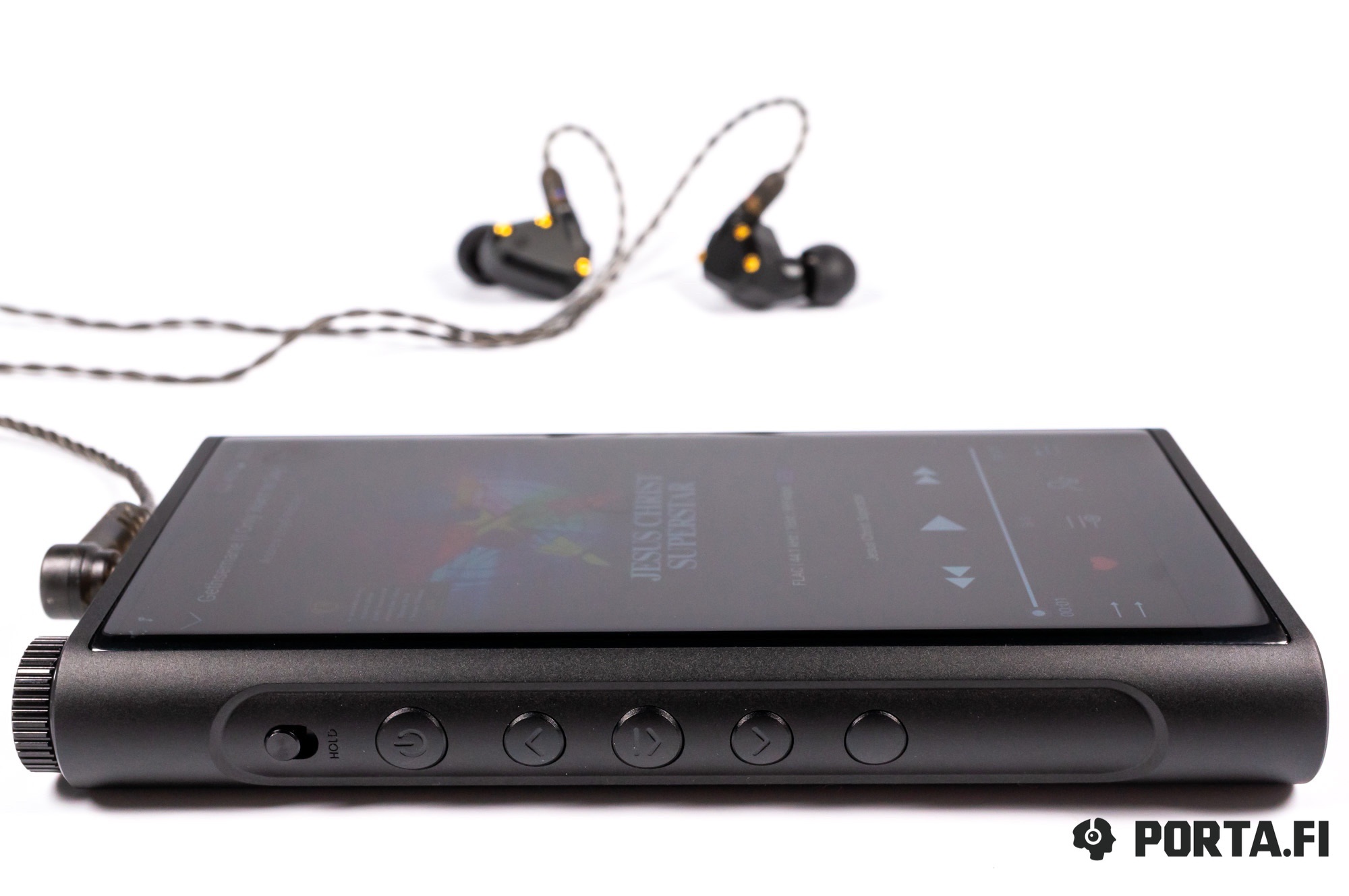 Comparisons
Several traditionally short comparisons, as always, maximally focused on the sound.
FiiO M11 Pro M15 sounds more 'analogue' and natural with less micro details and better emotions and weight, as well as textures of lows.
iBasso DX220 iBasso player sounds more dry and monitor with stock amp, having less weight on lows and mids. AMP8 adds weight, but the mids and highs of M15 still sound slightly more natural.
Cayin N6ii Cayin plays with more emotions and macro details and its sound is more involving at expense of natural sound.
Astell&Kern SA700 The only thing that lets compare these two is price. The A&K new addition is totally different in presentation, making huge accent on mids and having brand coloration. M15, on the other hand, sounds more flat and neutral and has more weighty presentation.
Astell&Kern SE100 A&futura The difference is similar to DX220. Futura is more detailed but at the same time more lightweight with slight accent on upper mids and highs.
Astell&Kern SP2000 Not that it makes much sense to sompare it to M15, but audiophile ritual magic usually means that they believe in similar sound of the same DACs. M15 is not similar to SP2000 in any way and you can easily see Korean flagship to be more natural and dynamic. Top remains top. The same goes for SP1000/SP1000M.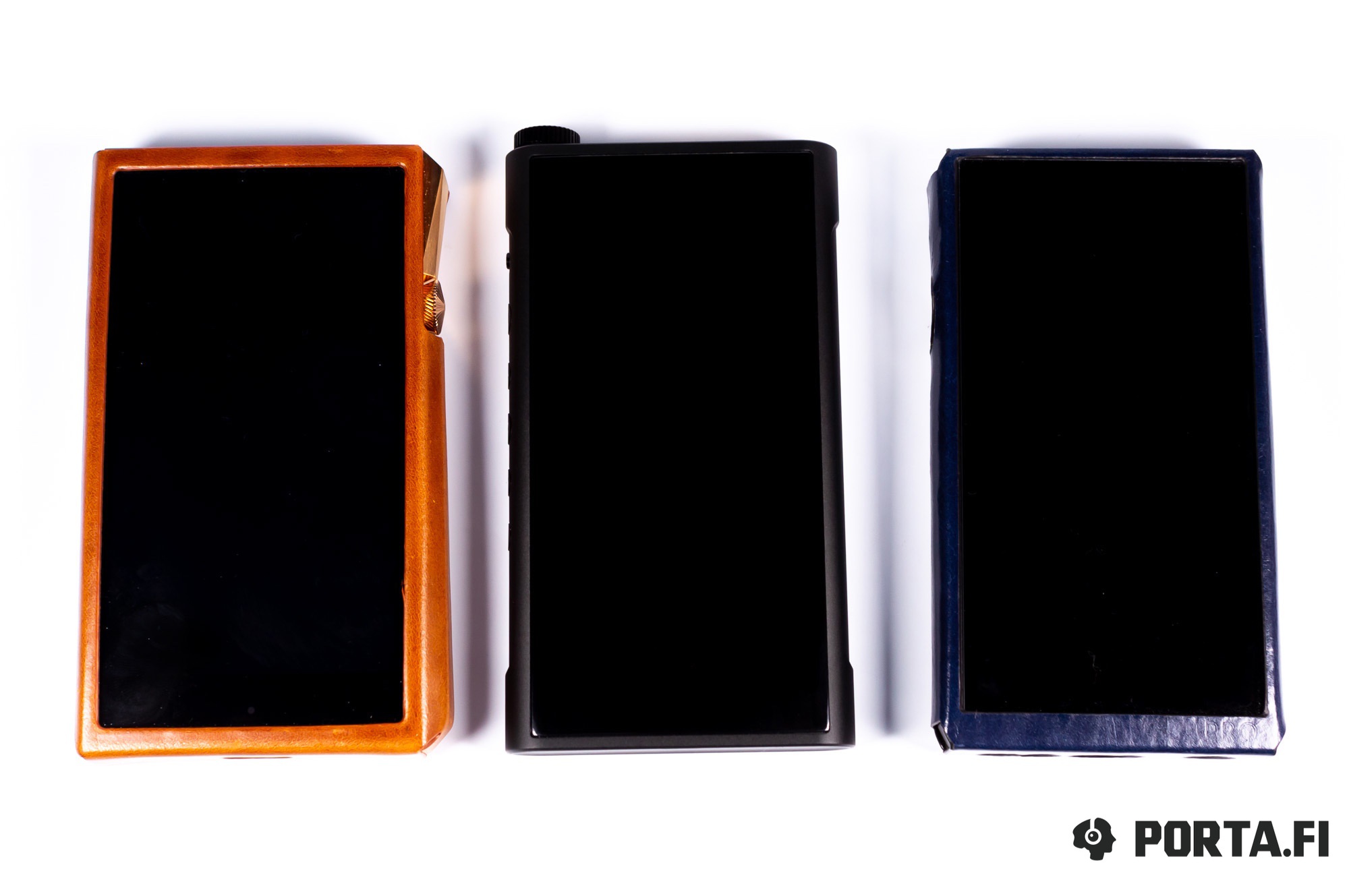 Compatibility
The company engineers have tried to take everyone into account. There is a special mode for hard-to-drive headphones that makes THD slightly worse and makes player discharge faster, but if you need to drive planar headphones it's what you definitely need. There are no problems with IEMs, except very sensitive models that detect some hiss. I've been afraid that 3 Ohms of output impedance will influence multi-driver models, but IEMs that I have get no problems.
The player is universal in terms of style, if you like such presentation. The tolerance to recording quality is slightly above average — 7 out of 10, but of course it's good to have better quality.
Example tracks
Jason Kui (feat. Andy Timmons) — Naka It's been quite a time since we have last had good guitar music in reviews. We have to change it, so here's the link to a track of Hong Kong virtuoso (with the second musician from the USA). Here you will hear everything we love this music for: striking melodies, virtuoso solo passages and despite there is definite need in speed, M15 plays it all very well.
Sonya Belousova & Giona Ostinelli — Ragamuffin It was VERY hard to choose any other track except THAT ONE, but I managed to cope and have chosen unusual semi-ambient filled with whispers and percussion. FiiO M15 shows itself very well and delivers all peculiarities of this compositions well.


Pat Metheny — Wide and Far It's not a secret that I like Pat Metheny material very much. Although the work that I love the most is 'As Falls Wichita, So Falls Wichita Falls' in collaboration with Lyle Mays, I never miss his solo works. Interesting, but the latest 'From This Place' album has not as much Pat in it as I could expect, but the quality of material is great. So take a good player, such as M15 and dig deep into complex guitar parties, atmospheric orchestration and pleasant percussion.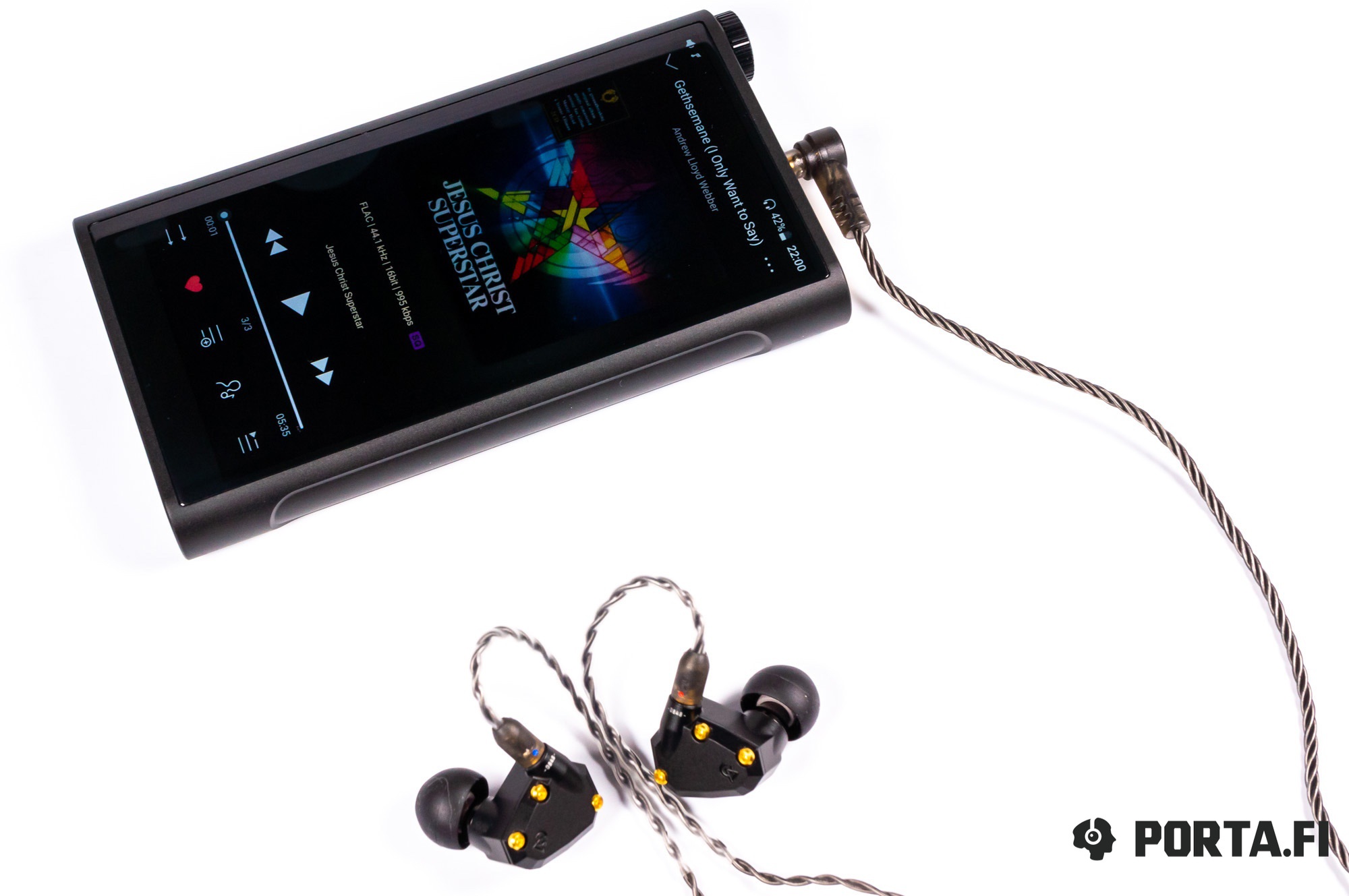 Conclusions
So, have FiiO released SP2000 killer? No. Same DACs don't mean same sound (and even similar). Have FiiO made good player with great price/quality ratio, offering a lot of advanced options? For sure.
Translated by: Vadim Kolchev