As soon as HiBy have announced the release of new flagship player, there have been no doubts they will try to do something really interesting. The company is not a newcomer on the hardware market, let alone software. That's why many people have waited for HiBy R8 release eagerly. Let us speak about it in detail.

Unfortunately, the most interesting and unusual features, 4G network support, has been left for limited edition that is sold only in several countries. On the other hand, I don't see problems in sharing internet from smartphone if you need to download couple of albums on-the-go.
However, even apart of this there's a lot to it. Stylish body with renewed design has double AK4497 DAC inside, custom amplifier, especially designed for this player, precise oscillators, several ELNA SILMIC II and other audiophile parts. The battery is large, the os is Android 9, the chipset is Snapdragon 660.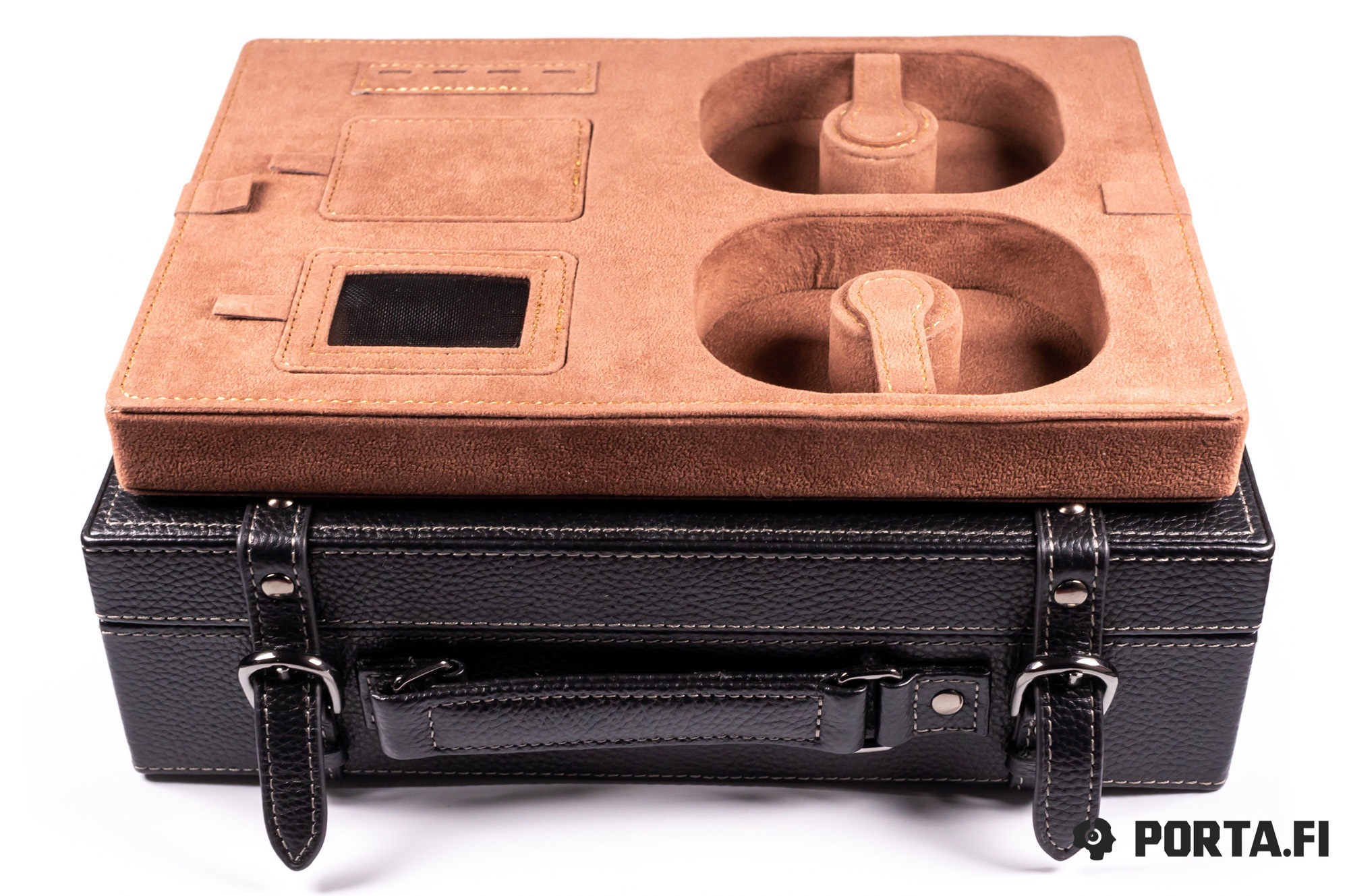 The price tag is quite impressive, it costs around 1900 USD, but in this case the player fits this niche exactly.
Specifications
OS: Android 9 with DTA
DAC: 2×AK4497
SoC: Snapdragon 660
RAM: 4 Gb
Internal memory: 64 Gb
MicroSD support: MicroSD up to 2 TB
Screen: 5.5″, 1920×1080, Corning Gorilla Glass 5 gen
Battery: 10000 mAh
Charging time: <5 hours
Playback time: up to 12 hours
Wireless interfaces: WiFi 2.4/5 GHz, Bluetooth 5.0
MQA support: 16x
DSD support: 512
Dimensions: 143 mm × 81 mm × 20 mm
Weight: 420 g.
3.5 mm output
Output impedance: 0.4Ω
Max power (@ 32Ω): 300 mWt
THD+Noise: 0.00065%
Channel separation: 74 dB
Signal/noise ratio: 116 dB
Dynamic range: 114 dB
4.4 mm output
Output impedance: 0.8Ω
Maximal power (@ 32Ω): 1088 мВт
THD + noise: 0.00083%
Channel separation: 113 dB
Signal/noise ratio: 117 dB
Dynamic range: 114 dB
Packaging and accessories
Judging by photo on the internet, the company has decided to change the packaging and it has become simpler. I will describe the variant that I've got.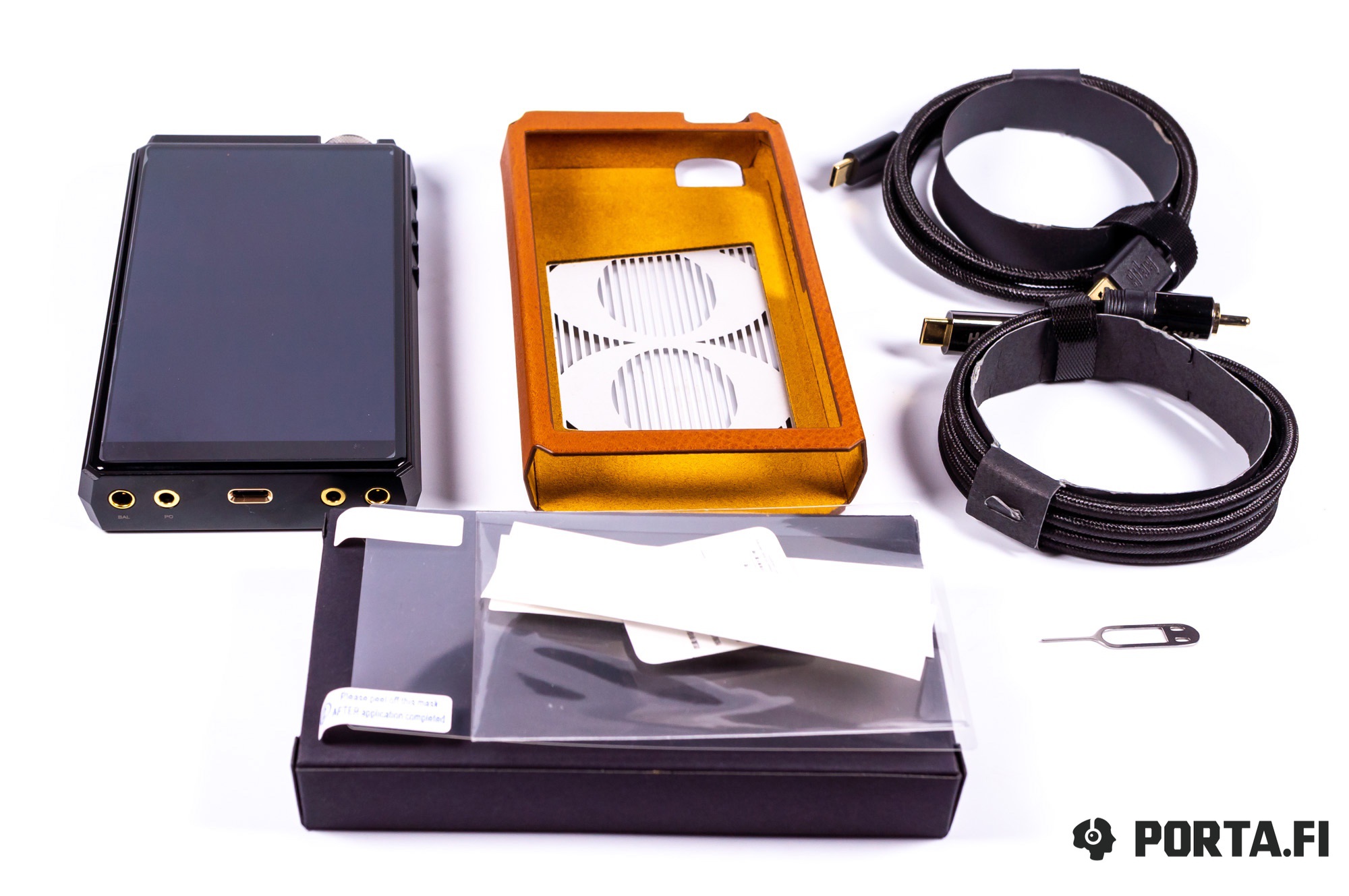 Inside the very large cardboard box (in fact two boxes, one inside another) there is a quite large leatherette suitcase, inside of which there are two velvet tray. The upper one holds the player, while the lower has the accessory range. There is an extra tray with more sections that allows to store additional accessories after player unpacking. Apart from R8 itself, we get:
Dignis case(it is said that now it is substituted for HiBy produced one)
USB-C cable for data transfer and charging
USB-C adapter cable for S/PDIF output
tray removal tool
protector set
Upon the whole, the packaging and accessories are really good.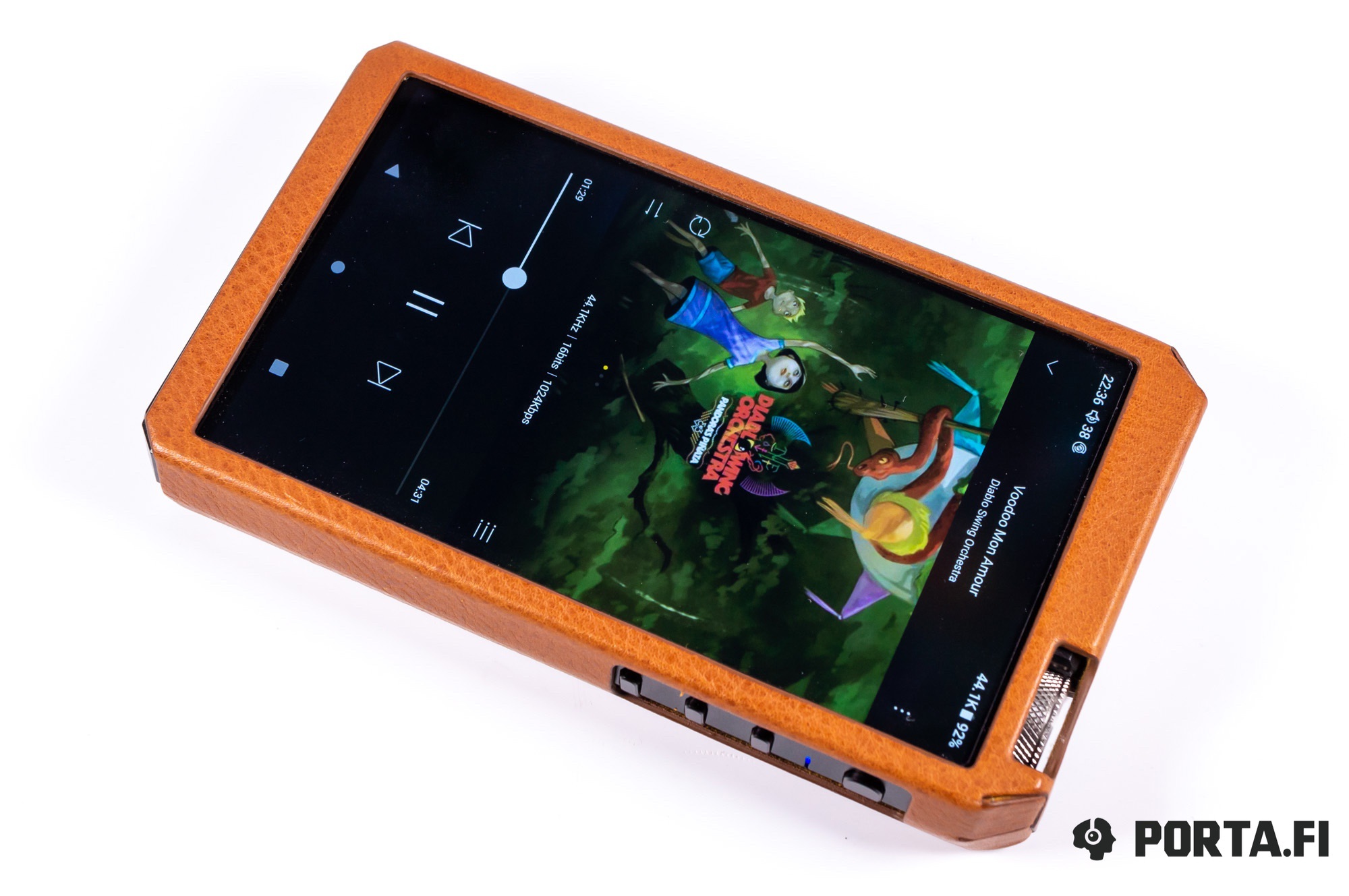 Design and controls
This is where we see the most massive changes in HiBy history. They have traded traditional rounded corners and curves for sharper ones. Of course it's not AK style at all, but the new R8 looks much more brutal than R5 and R6. Apart from aesthetic things, the shape proves to be more practical. Since R8 is rather large and weighty, the shape of sides allows to prevent accidental button presses while you are holding the player.
HiBy have decided to break all traditions at once, and have got rid of their button-style volume controls. Now you can control volume using wheel on the upper side of the player. Encoder has good quality and register movement well and the body protects it from accidental turns.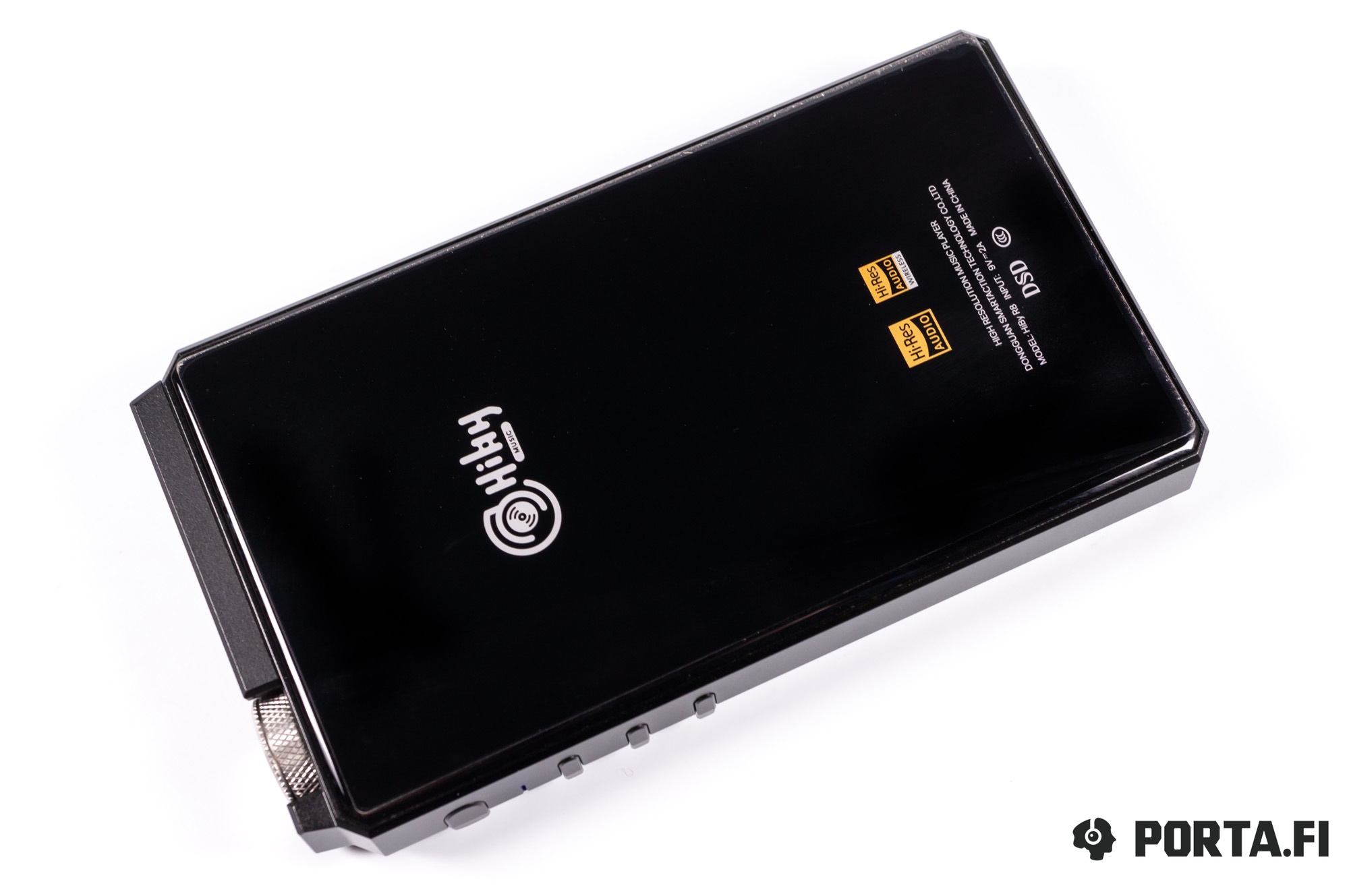 There are four control buttons and they are situated on the right side. On the upper side there is a key for turning device on and off and lock screen. Right below there is a multicolored LED indicator. Below there are three playback buttons. They register clicks well and have pleasant stiffness.
On the left part there is a slot for memory cards, and for 4G version also a Sim card slot.
On the bottom you will find all connectors, and there are plenty of them. Apart from regular and balanced output (HiBy use Pentaconn) here we have two line outs. Player supports balanced line out, so you will need to purchase extra compatible cable. I think this is great news for those who have top of the line amplifiers. Here we also get USB-C connector that serves for charging, access to microSDs, to connect external drives and DACs. Of course, player itself can work as DAC as well. Apart from that, one of stock cables can transmit digital signal over coaxial S/PDIF>
Player have the battery of large capacity, full charging requires around 4 hours 40 minutes and the playback time is from 9 to 12 hours and very much depends on file format and screen use time.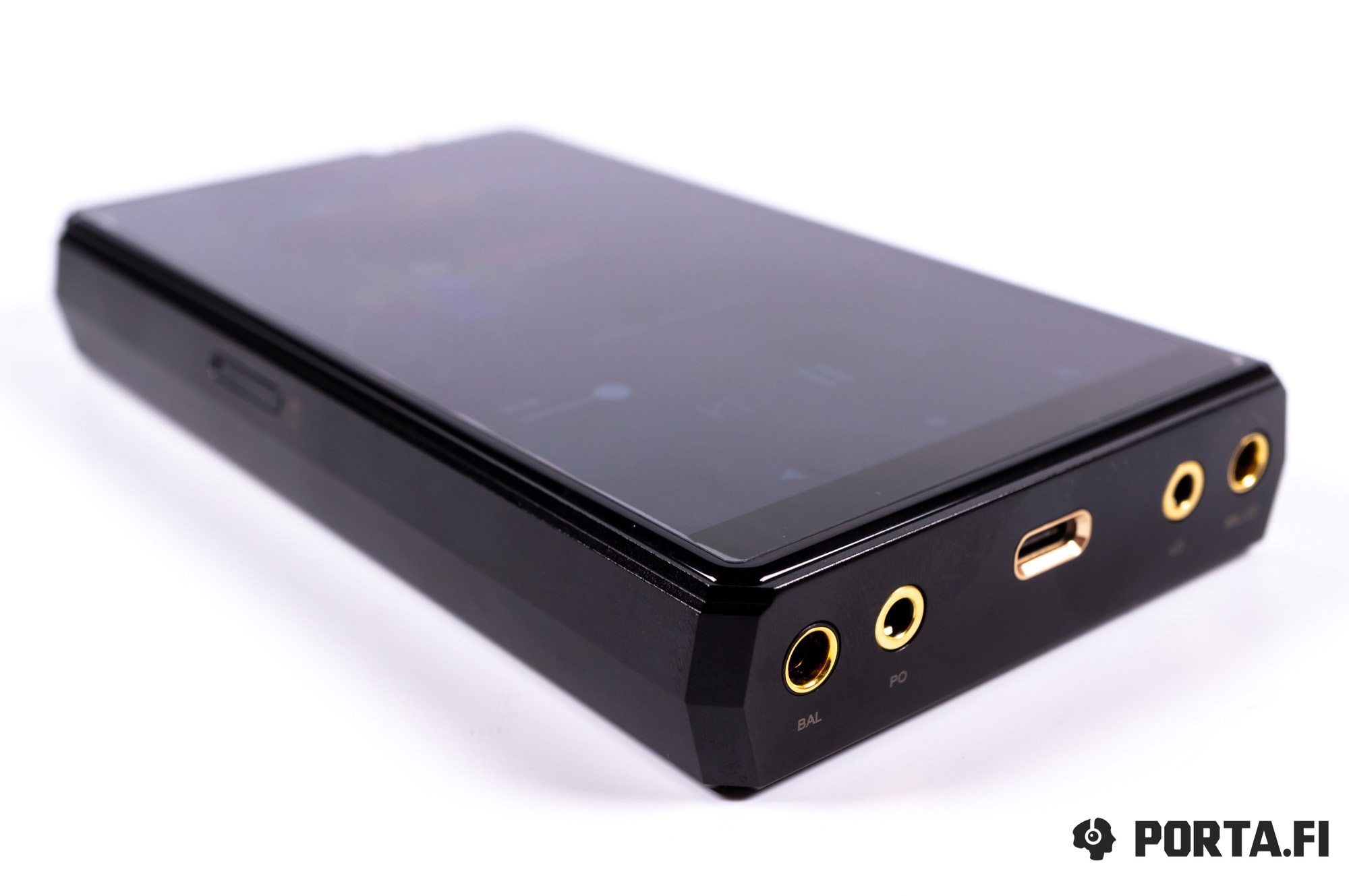 Most part of the front panel is occupied by sensor display of very good quality. 5.5″ FullHD matrix is covered by Gorilla Glass of 5th generation. Viewing angles, color and brightness are among the best for players.
Upon the whole the gadget leaves very pleasant impressions both in terms of appearance, ergonomic and build quality.
Firmware
Who besides HiBy can be the example of the greatest software? Here is Android 9, not the latest and greatest, but will be quite current for the next several years. Here we also have Google Play Store, so you will be able to install any supported apps you like.

Sound
I have used the following headphones for listening purposes: Noble Audio Sultan, IMR Acoustics Rah, Campfire Audio Ara, Meze Empyrean, HiFiMan Ananda, Kennerton Thror and others.
When tuning R8 the developers have tried to maximally go away from house sound and make the presentation more neutral, but not very dry and monitor. And I have to say, they have succeeded.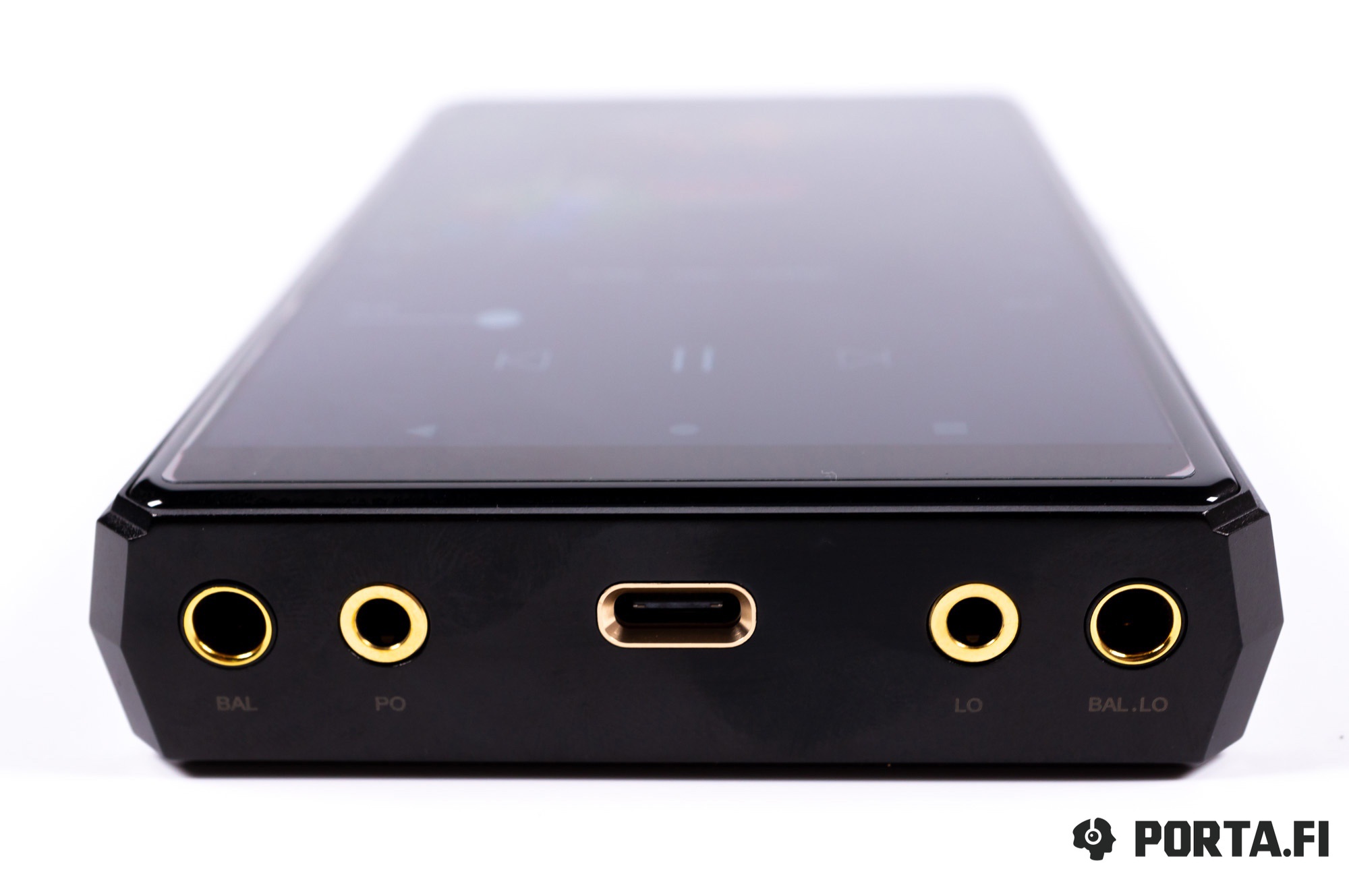 Bass has some additional weight, but not in terms of quantity. It has good depth and resolution. Powerful amplifier provides great slam and control, even with high to drives. Player has good textures and emphasizes the smallest nuances of instruments of this frequency range, and brings them more shape.
The mid frequency range proceeds with general tuning idea. Here we have great control and resolution, it is a must for this price tag. R8 plays mids with additional weight and slightly emphasized macro details but the emphasis is not huge, so mids can be considered neutral and not accentuated. The soundstage is large in terms of depth and close to maximal in terms of width.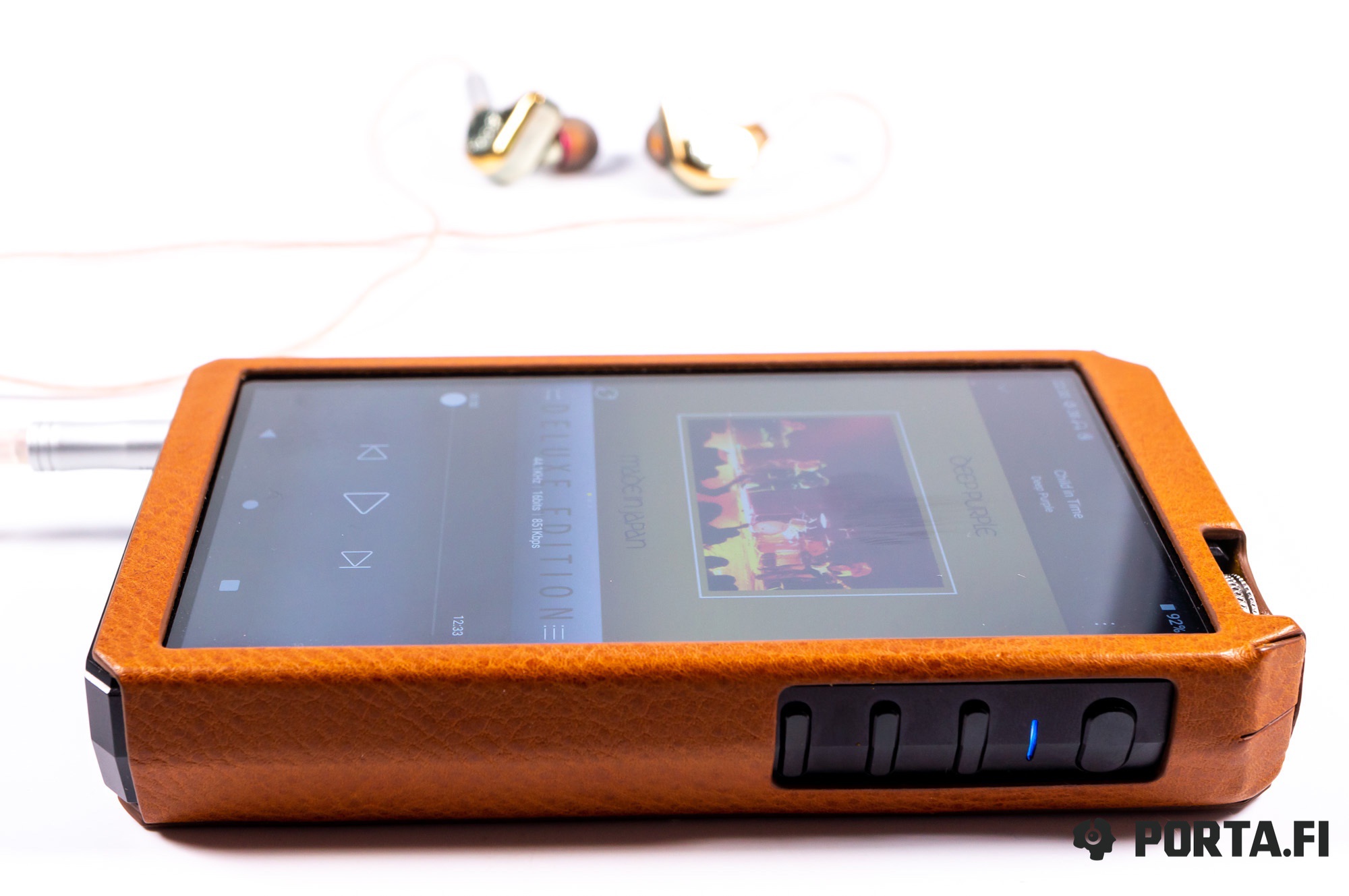 Highs are flagship level. R8 plays them comfortably but without smoothing and condensing. Resolution and length are close to maximal, attacks and decays are very close to natural. Layering is on good level and this means correct overtone saturation.
Comparisons
Of course, the review won't be full without comparison to some competitors.
FiiO M15 Both players have similar presentation and add weight, but the player from FiiO makes them in more quantity. Also M15 has slightly more aggressive highs, but the difference is not that striking. In its turn, HiBy slightly better controls the lower part of frequency range and this makes sound more natural.
iBasso DX220 This player sounds more neutral, monitor and slightly brighter. Its presentation is more dry and it is more focused on micro details. Also it has evidently less weight in the lower part of the frequency range.
Cayin N6ii Cayin player has more fun presentation, given that the brands house sound is built around emotions. It also forces macro details.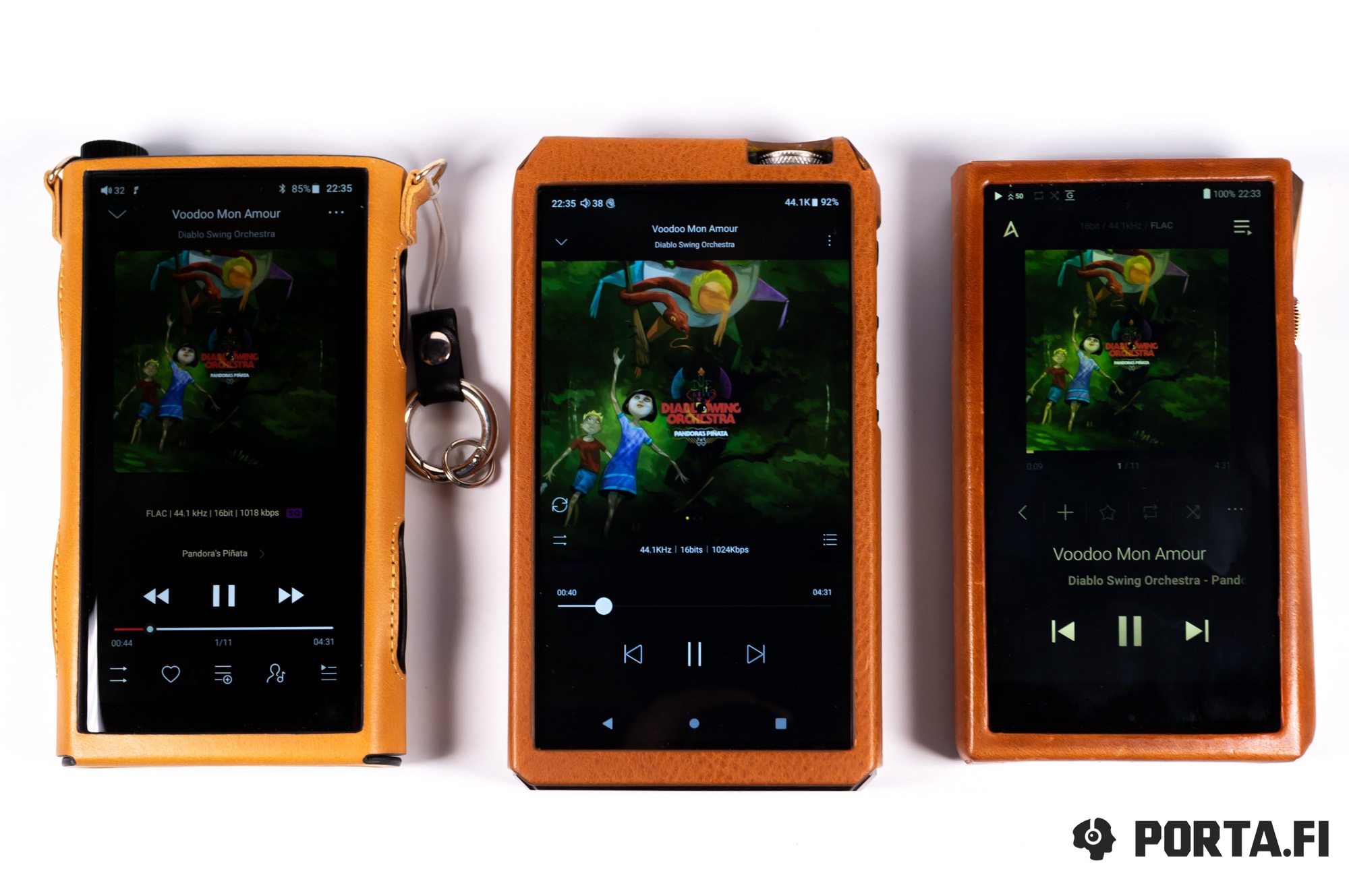 Astell&Kern Cube Alpha Another relatively new model that brings attention by providing high power and good ergonomics. AK model has less weight and famous house fluid mids.
Astell&Kern SP2000 и Lotoo Paw Gold Touch I intentionally combine two top players that I have together, since they both sound more natural, the difference is on highs mainly. Upon the whole, R8 is not far behind.
iBasso DX220 Max Due to used power scheme, this player stays a little bit apart. iBasso has more dynamic presentation with more focus on macro details and emotions. It is slightly more aggressive, bright and less tolerant to bad recordings.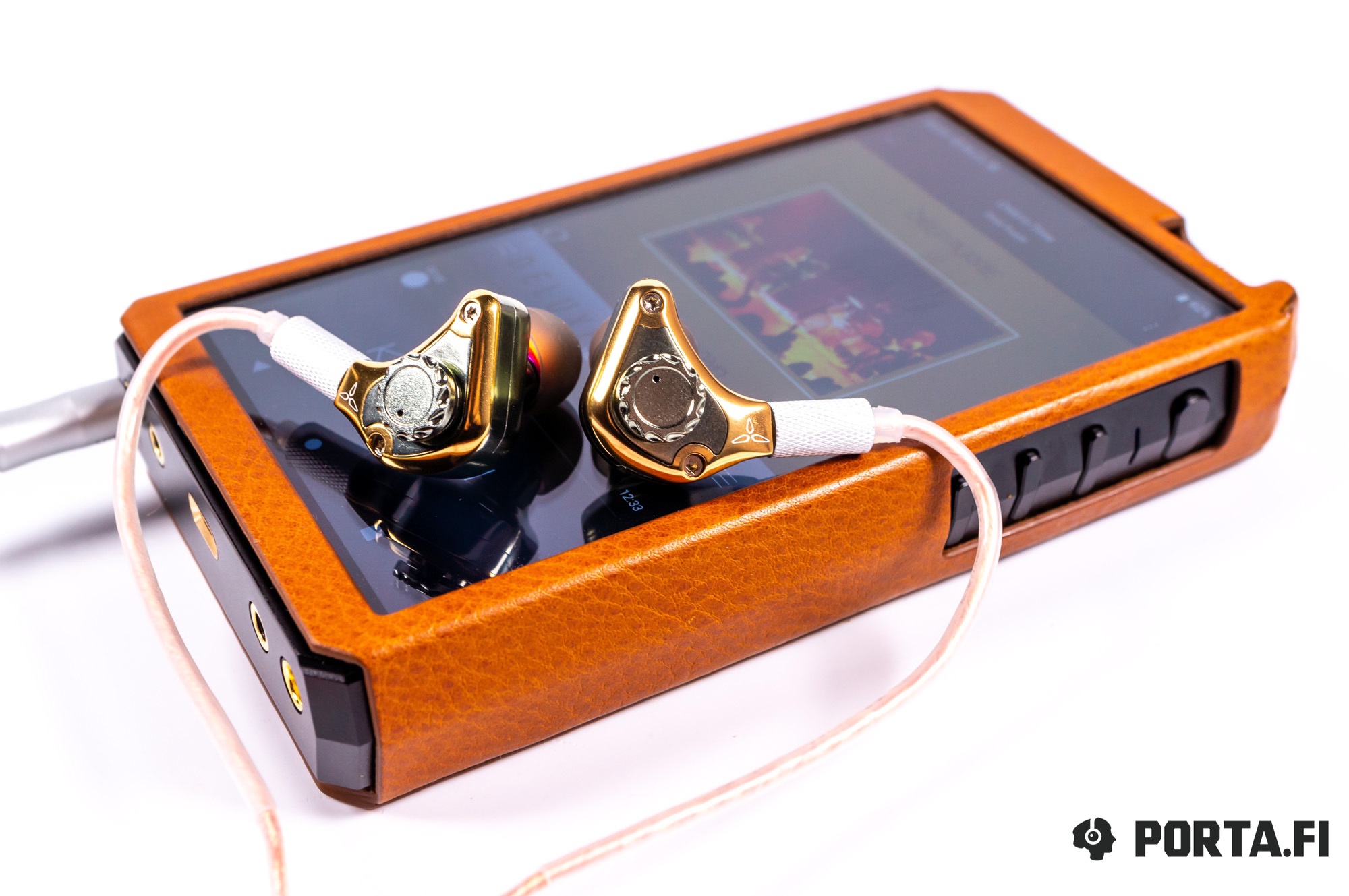 Compatibility
The amount of power in this player allows to drive most headphones, including over ears (apart from very hard to drive models), especially when we speak about balanced connection. At the same time it demonstrates good black background and it suits well for sensitive in-ears. There is not much difference between regular and balanced outputs (apart from poser), so the presentation difference will just be the reaction of headphones to increased power.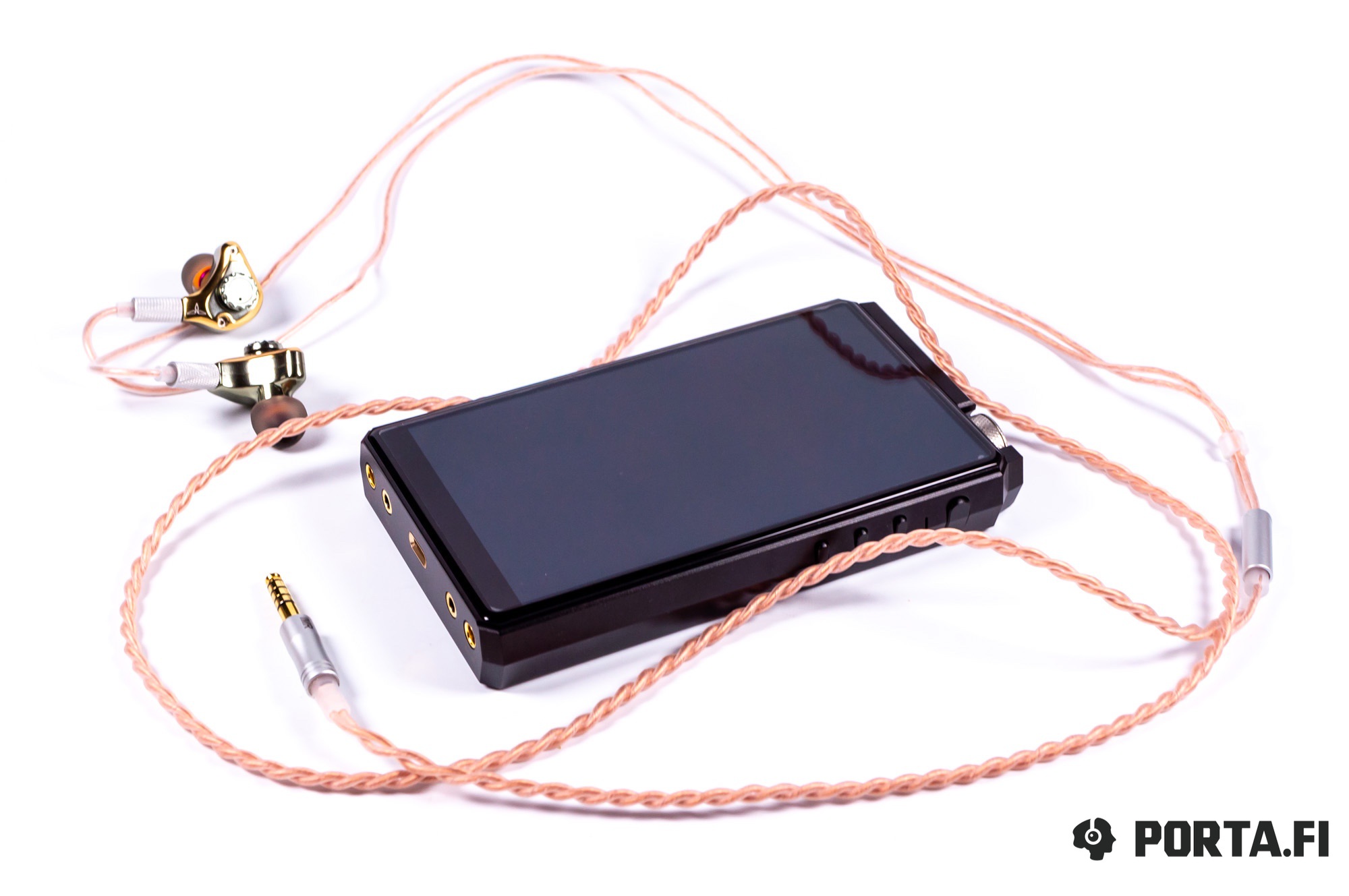 In terms of style the player is universal, it's presentation allows it to cope with different material. It is critical to the recording quality, although does not try to put all problems out. However, it is not reasonable to feed it bad recordings.
Треки-примеры
Adam Douglas — Change My Mind I'm glad that we have musicians, who still create such classical compositions of the level of top representatives of the genre (blues in this case). Pleasant vocals, great orchestration, interesting melody — real pleasure to listen to, especially if all the smallest nuances are well played by technical, but musical HiBy R8 player.
Bond — Panthera Let's be honest: this is the very example of classical music for masses. Crossover quartet comprised of four women who play interesting arrangements of classical pieces. Sarcasm apart, we should note they play really well and HiBy's slogan about the virtual concert hall proves try and allows to dig deep into the composition.
Nubya Garcia — Inner Game Young but talented British sax player already has her place in jazz history and proved to be not only great musician, but band leader. Unusual performance manner makes her stand out, as well as love to low frequencies in recordings. Flagship HiBy player is okay with that and plays all the smallest nuances of this composition, demonstrating great technical ability and naturalness.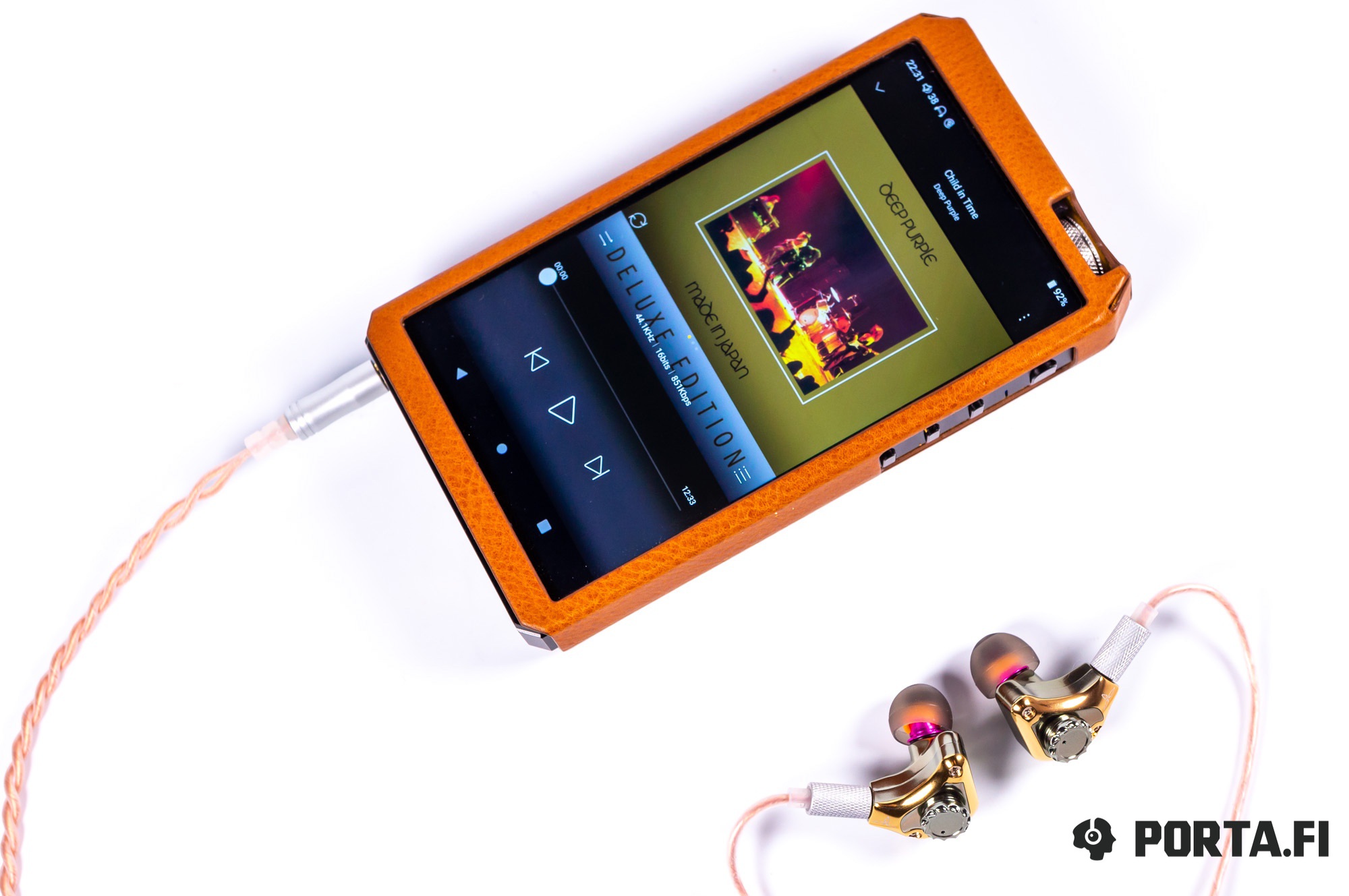 Conclusions
In HiBy R8 we see great teamwork. Everything is well thought over, starting from firmware and ending with packaging and pouch. It fits price tag well, offering natural and dynamic presentation, as well as other non-connected with sound pleasures.
Translated by: Vadim Kolchev