This text review is a little bit late, but let's consider it to be like cognac — the older, the better. Today we will speak about armature flagship — in-ear FiiO FA9 model.

It is no surprise that the company has decided to pack one of the senior models with technology. First of all, they have chosen good transducers from Knowles. Lows are played with HODVTEC-31618 woofer, while treble – with SWFK-31736. Mids work through slightly modified EJ-33877. All this is complimented by 4-way crossover with tuning capabilities and complex acoustic dampening system using 80mm of specially curved sound duct. Of course, bodies are 3D-printed with the use of hypoallergenic polymer and we also get abundant accessories in the box.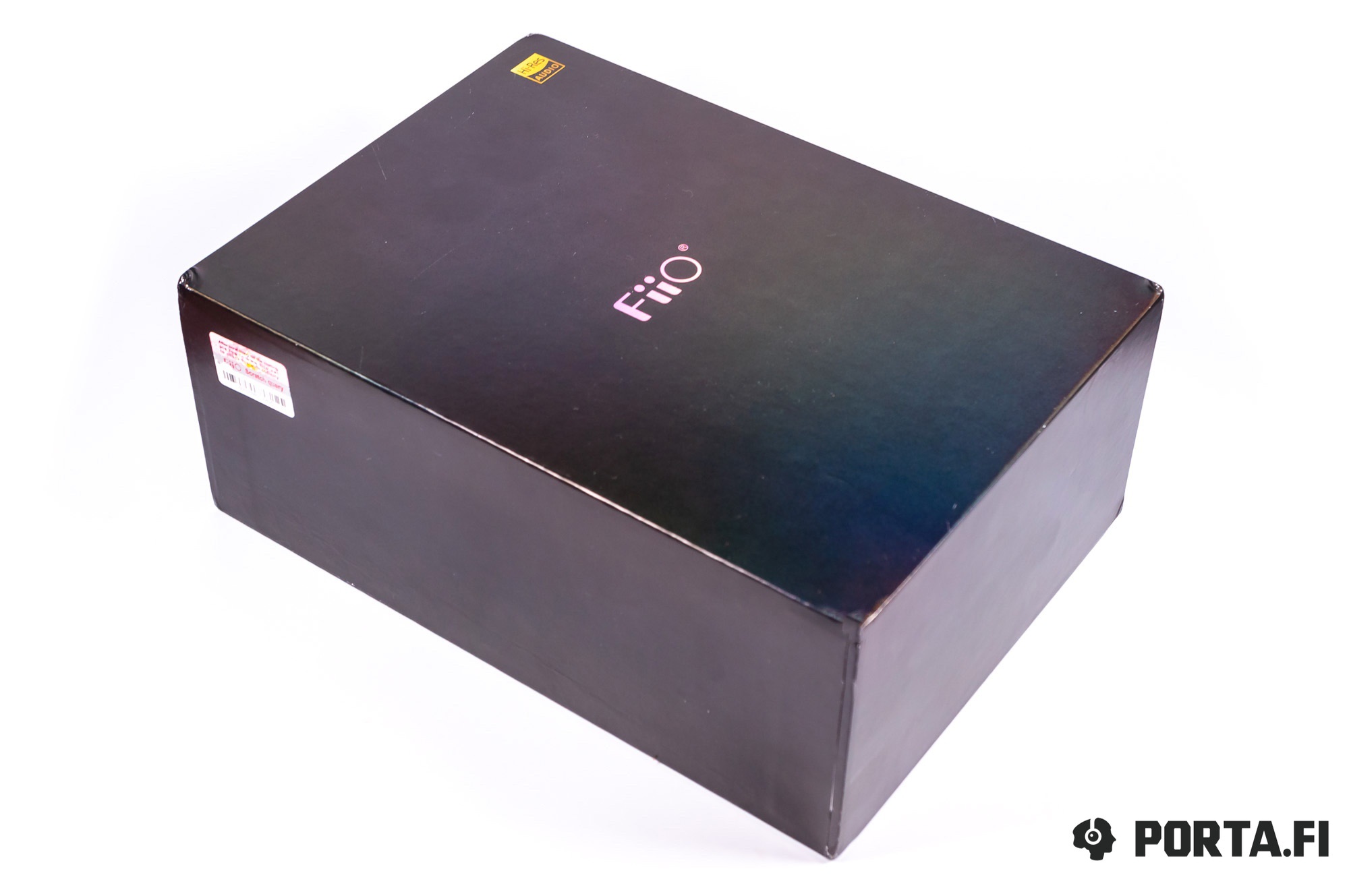 The price couldn't be low, but thanks for the company they do not use top price tags. The recommended price is 500 USD.
Specifications
Transducers: 6 × BA
Frequency range: 15 Hz ~ 40 kHz
Impedance: 16Ω ~ 32Ω
Sensitivity: 110/113 dB/mWt
Max power: 100 mWt
Cable: 1.2 m with MMCX connectors, silver-plated OFC
Accessories and packaging
I don't know if it makes sense to write anything about packaging. It is on a high level, as expected: quality cardboard, good printing, pleasant unpacking experience. So, the presentation is good.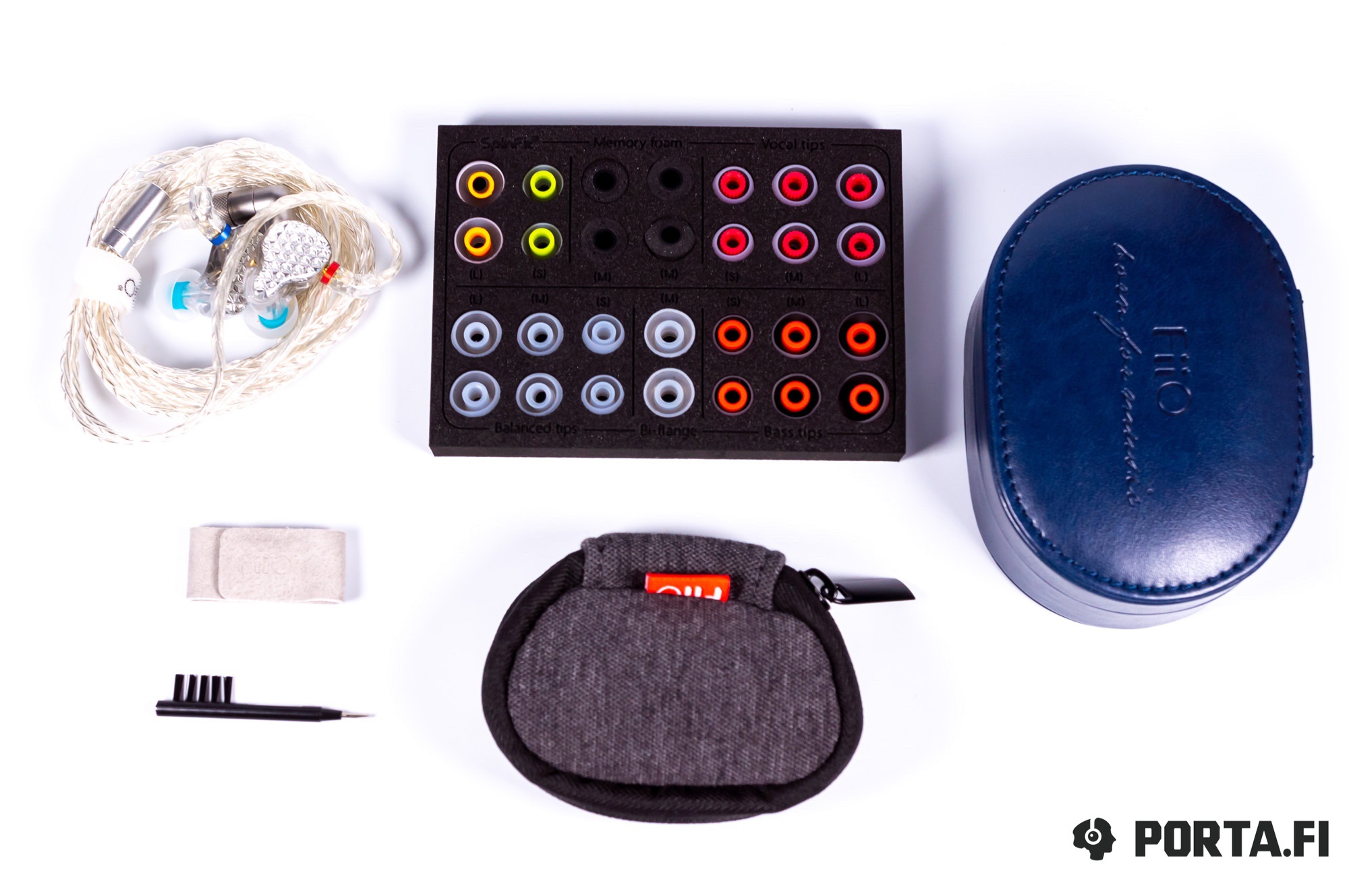 The accessory range is good as well. Apart from IEMs and stock cable you will get:
12 pairs of silicone tips. 4 sets of 3 pairs of tips of different size, with each set offering it's own sonic presentation as stated on box
two pairs of foam tips
pair of double silicone tips
cleaning tool
magnetic cable organizer
small zipped pouch for carrying IEMs around
blue leather pouch
As you see, the accessories are abundant.
Design and comfort
The model appearance is not unusual, it's well-proved bodies that have been 3D-printed of transparent polymer. There is an ornament of repeating pyramids. The transparent material is not accidental, since the internals of IEMs are very interesting so it's not reasonable to hide it.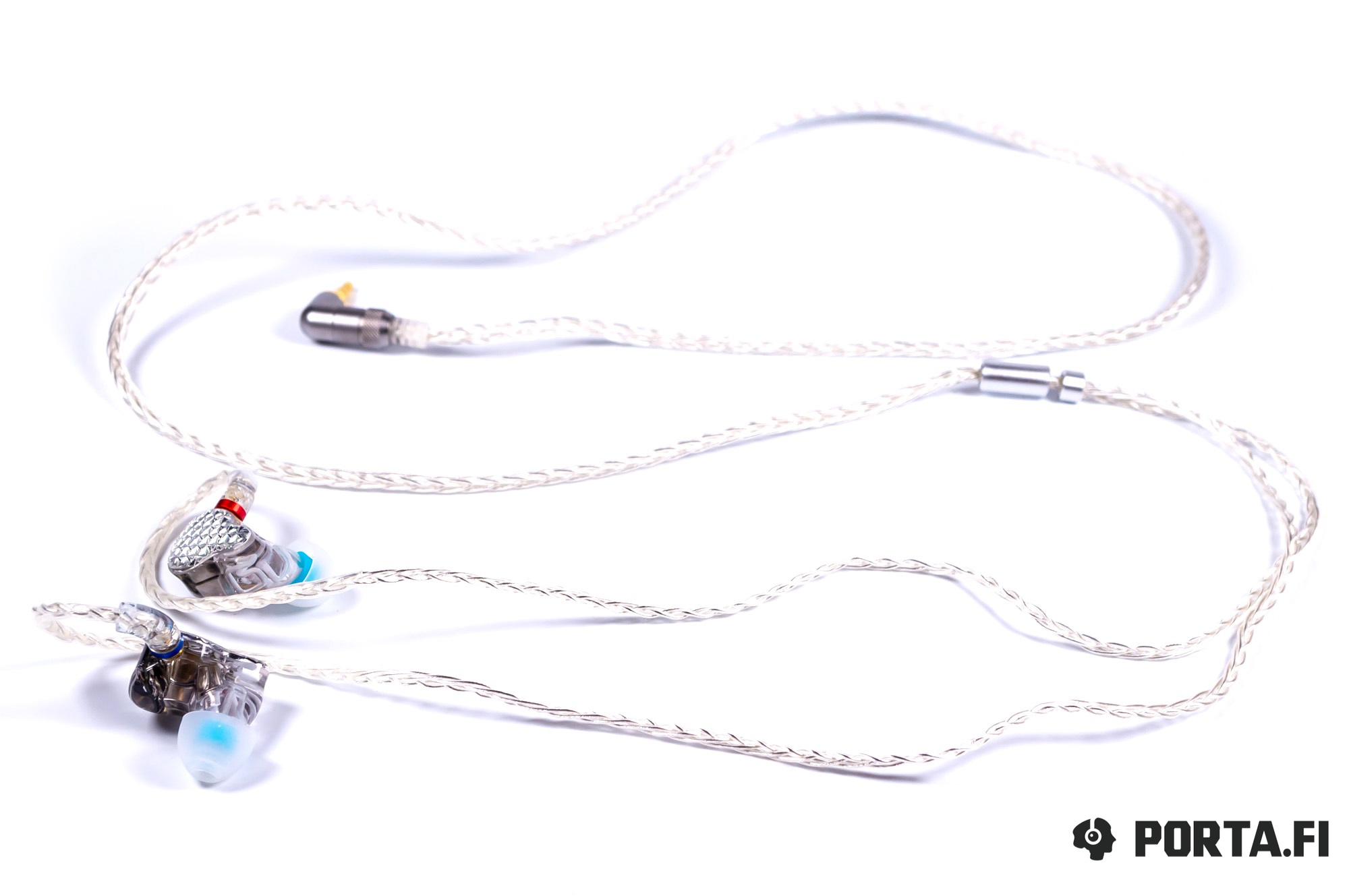 Body shape and nozzle angle ensure comfortable fit (for everyone except probably those who have VERY small ears). The IEMs have good passive isolation.
In the upper part of the body there is a block of three small switches that are used to fine-tune the sound. The most convenient way to do it is to use the stock tool that is provided together with IEMs. Of course switches would have been more convenient than any mechanical filters, but these are not expected to change very often.
The cable is detachable with MMCX connectors. It is a traditional braided silverish offering that is a standard today. It is softer than average, is not likely to stiffen in cold weather and has a very slight microphone effect. The cable has over-ear hooks that allow to fix it in correct position easily.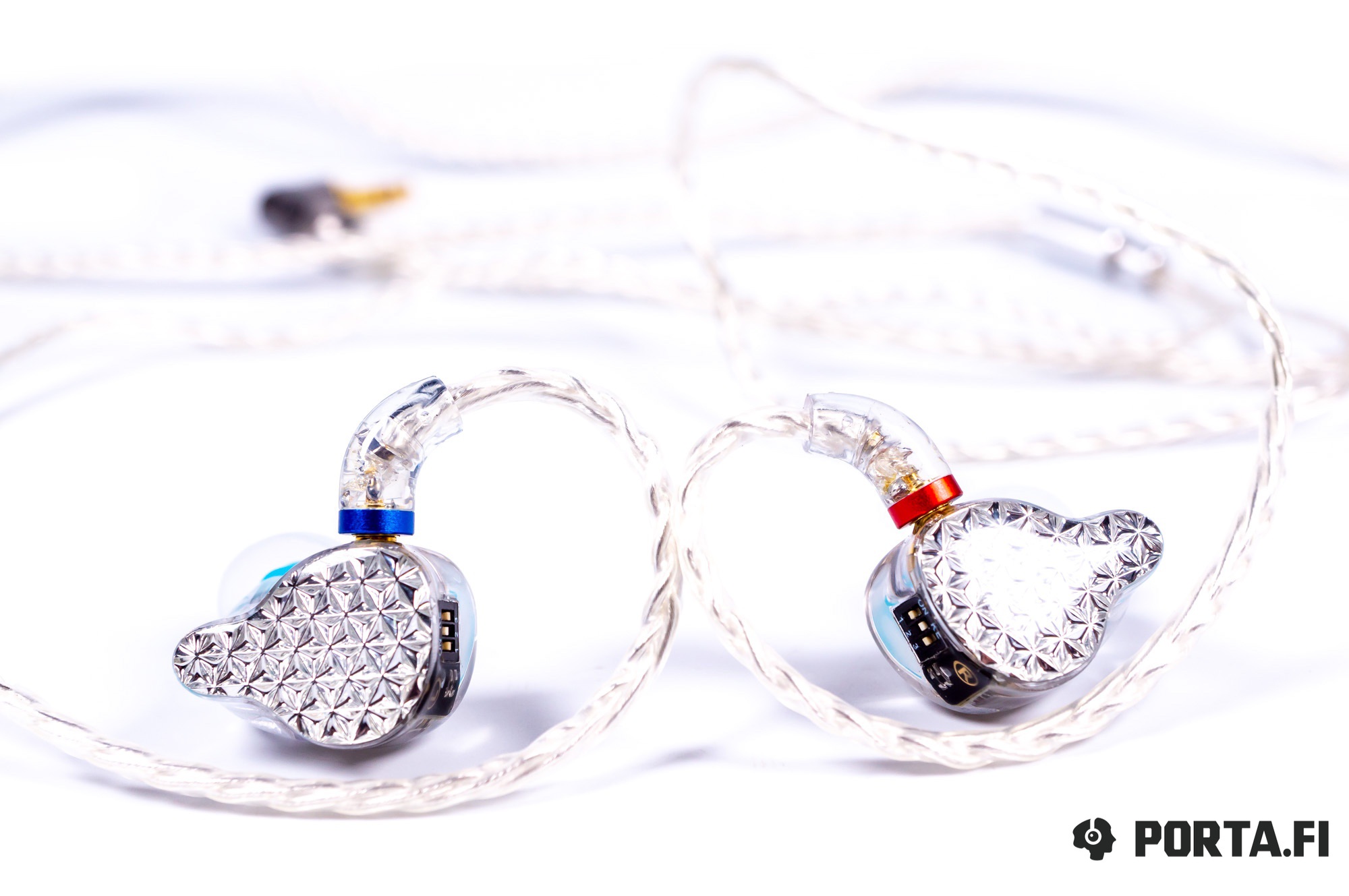 Sound
I have used the following equipment for listening purposes.
Yulong DA10 и Resonessence Labs Concero HP as DAC and AMP
Apple MacBook Pro Retina 2016 as a source
Audirvana+ as a player
Lotoo Paw Gold Touch, Astell&Kern A&ultima SP2000 and others as portable players
Hi-Res recordings in Lossless-formats (Dr. Chesky The Ultimate Headphone Demonstration Disc and others)
The IEMs have been burned in for 48 hours without any changes to sound.
I won't go into in-depth influence of tuning switches on sound — it's all said in the manual. One of them is responsible for impedance, while the two others — for highs and lows respectively. The changes are not night and day but can be distinctively heard. Having tried several variants I have decided to stop on accentuating both highs and lows. This drives us a little away from maximum technicality, but sounds more engaging for me. The following sound impressions are made for this mode.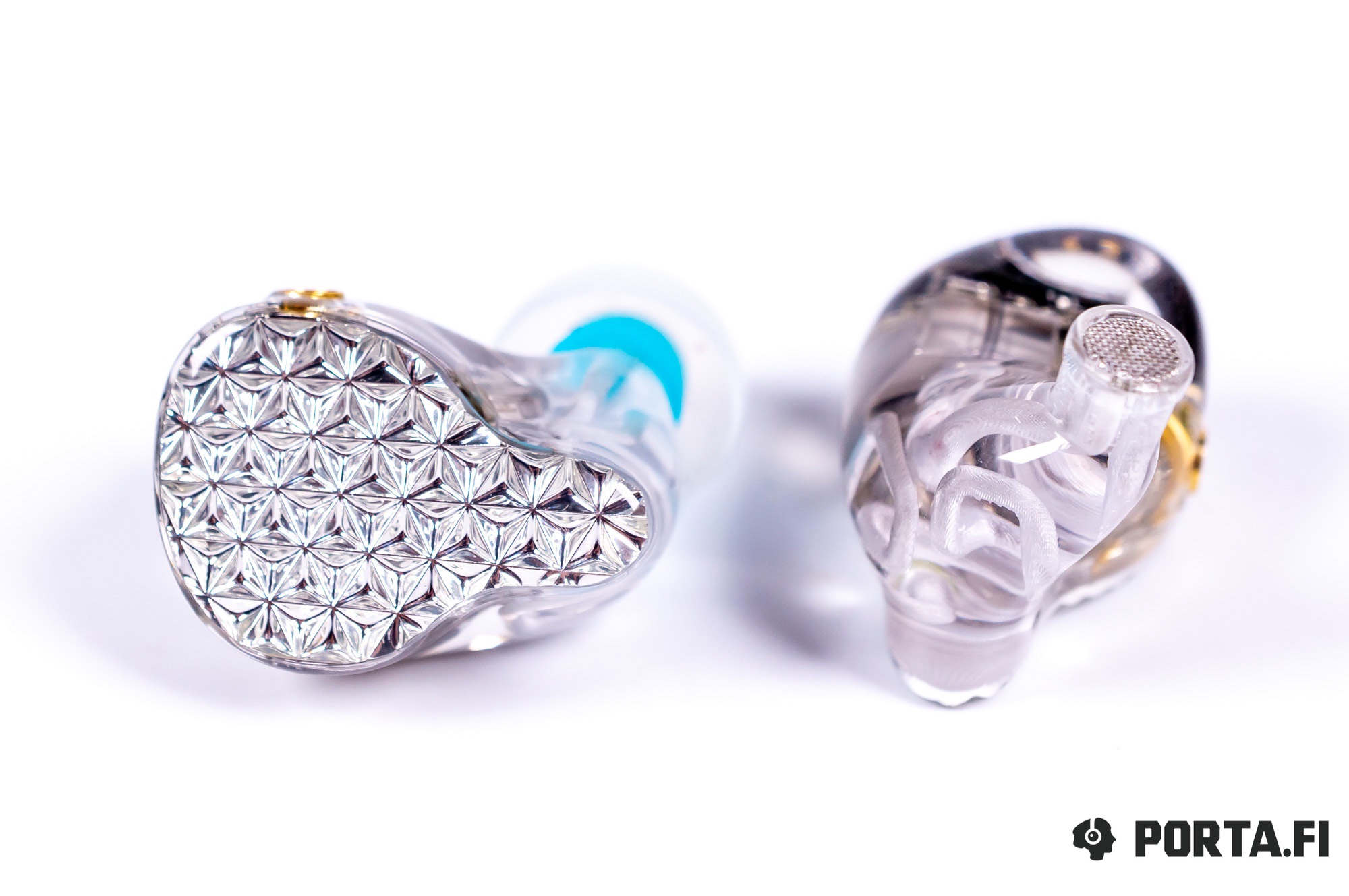 Giving slight insight, I should say the IEMs sound very coherent despite the complex technologies inside. FiiO have managed to combine and tune transducers well. I assume that it is possible for most part because of sound duct tubes we see inside.
Bass is moderately accentuated but the bump is not too much. FiiO never overemphasizes bass boost and it can be proved by numerous players and DACs (there are some exclusions though). In this case FA9's elevated buss just accurately underlines the small instrument nuances that go deep with their sound and provides them with better shape. The overall presentation is natural for armature drivers: quick, detailed with minimal weight addition. For those who love thicker bass FiiO offers hybrid models, and FA9 are more into technical ability. Of course the thickness and slams are on high level, the same for textures.
Mids in my version of tuning can be divided into two parts — the lower part is slightly laid back, while the upper part is on the contrary accentuated. It can be of course corrected and the presentation can become more monitor, but I have decided to stop on less reference tuning and have got detailed but not dry presentation with small pleasant accent on macro details and emotions (especially for female vocals). Mids sound whole and natural without attempts to divide everything into separate sounds, it's the tuning that we can call musical but with good resolution of good armature setup. The soundstage is clearly above average in depth and width but is slightly less than the record. The sound has great 3D effect.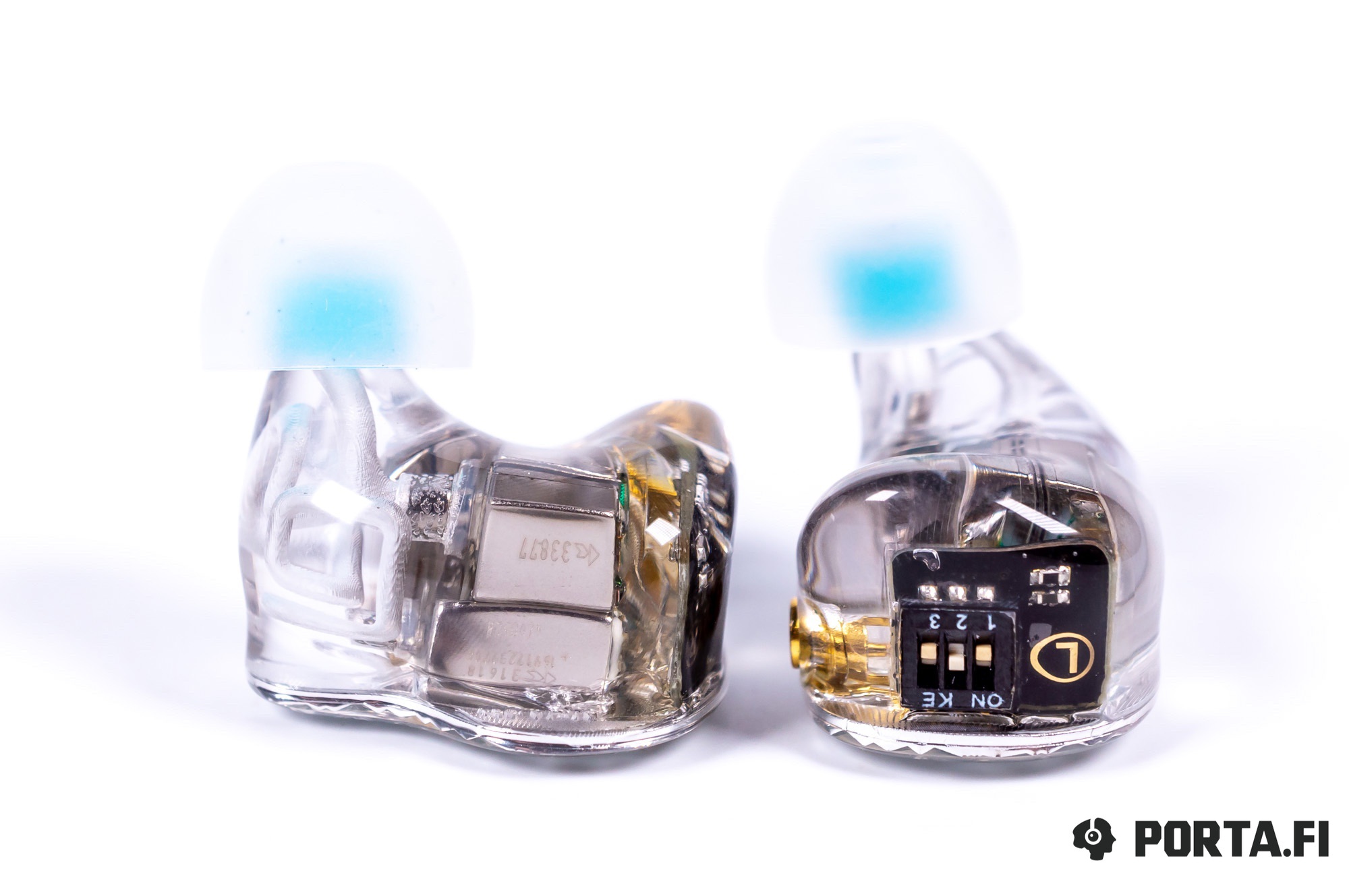 Highs are slightly emphasized, but the accent is very moderate. Moderate is the best word to describe the tuning of this model. Creating audiophile flagship, FiiO have rightfully decided to avoid big accents. The treble amount, I think, will be comfortable for most people, or at least not piercing. Their amount is in fact up to my liking. The length is above average and this provides good layering and overtones, but demands some quality from the recordings. Technical things such as resolution and control are on good level. Attacks and decays are of typical armature, slightly accelerated, but this does not deprive them of naturalness at all.
Comparisons
Of course the review won't be complete without comparisons.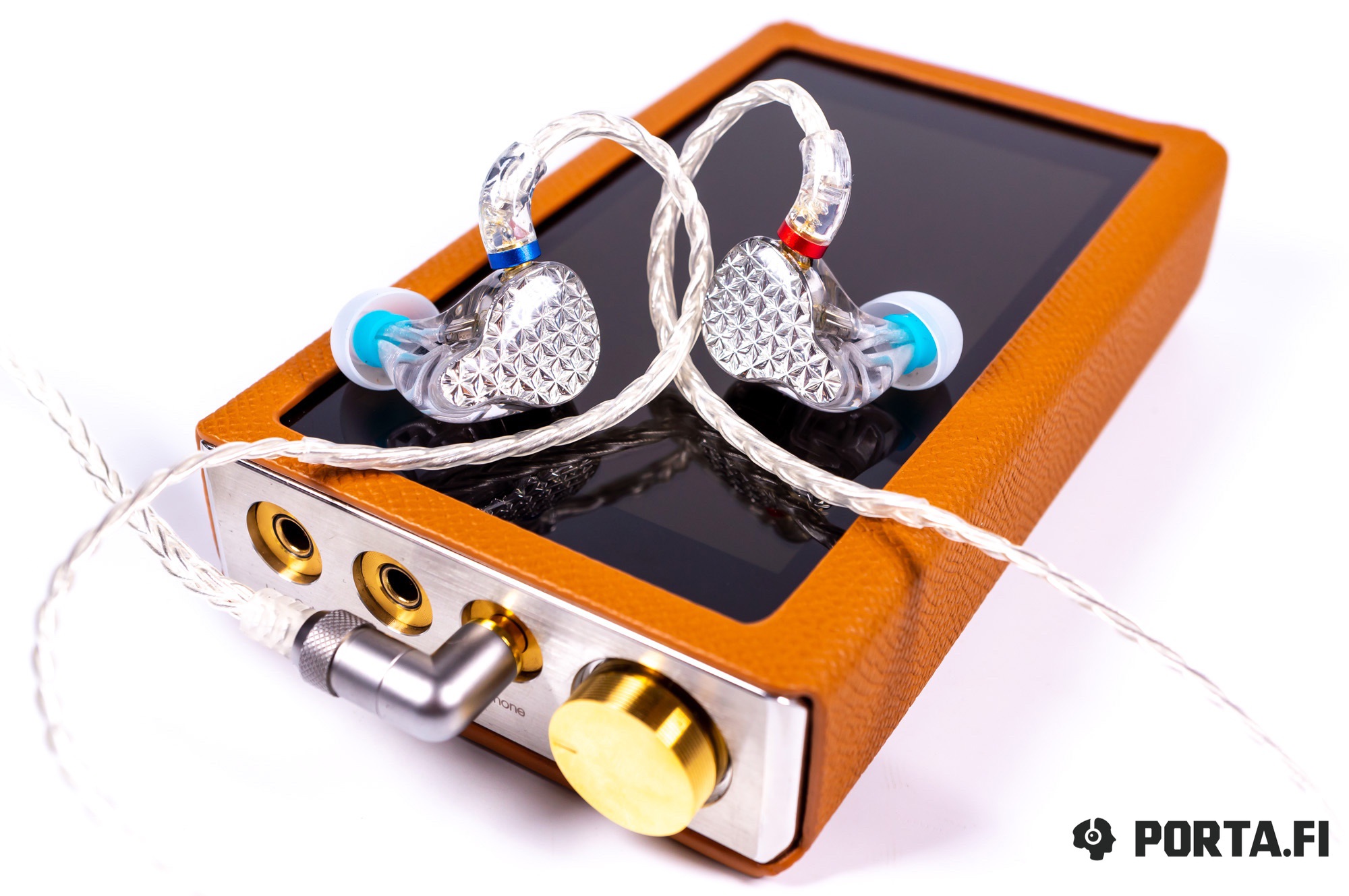 FiiO FA7 The previous armature FiiO model has been quite an experiment. These IEMs offer non-standard tuning with clear accent on the lower part of the frequency range. FA9 sound more detailed, flat and technical with clearly less warmth.
FiiO FH7 Hybrid flagship (currently) model has been made to compliment FA9, they are more massive with more lows and lower mids. FA9 are more refined and are better at small peculiarities and details especially in bass and treble regions.
Fearless SA6 RUI Another multi-driver BA model. SA6 is more massive, thick, with slightly less resolution and softer highs presentation.
Audiosense T800 Despite appearance similarities and usage of Knowles armatures, the sound is quite different. T800 are more v-shaped and have more bass and treble that provide wow-effect but the presentation is not always natural.
Audiosense AQ7 New hybrid flasghip from Audiosense is close to
FA9 in terms of presentation but offers more weight on lows and more accentuated mids, that in its turn provides less wow-effect, but more monitor sound.
Dunu DK-3001 Pro These Dunu hybrid IEMs sound more neutral. They are behind on mids but have slightly better highs. In terms of bass the rivalry is standard — dynamic vs armature.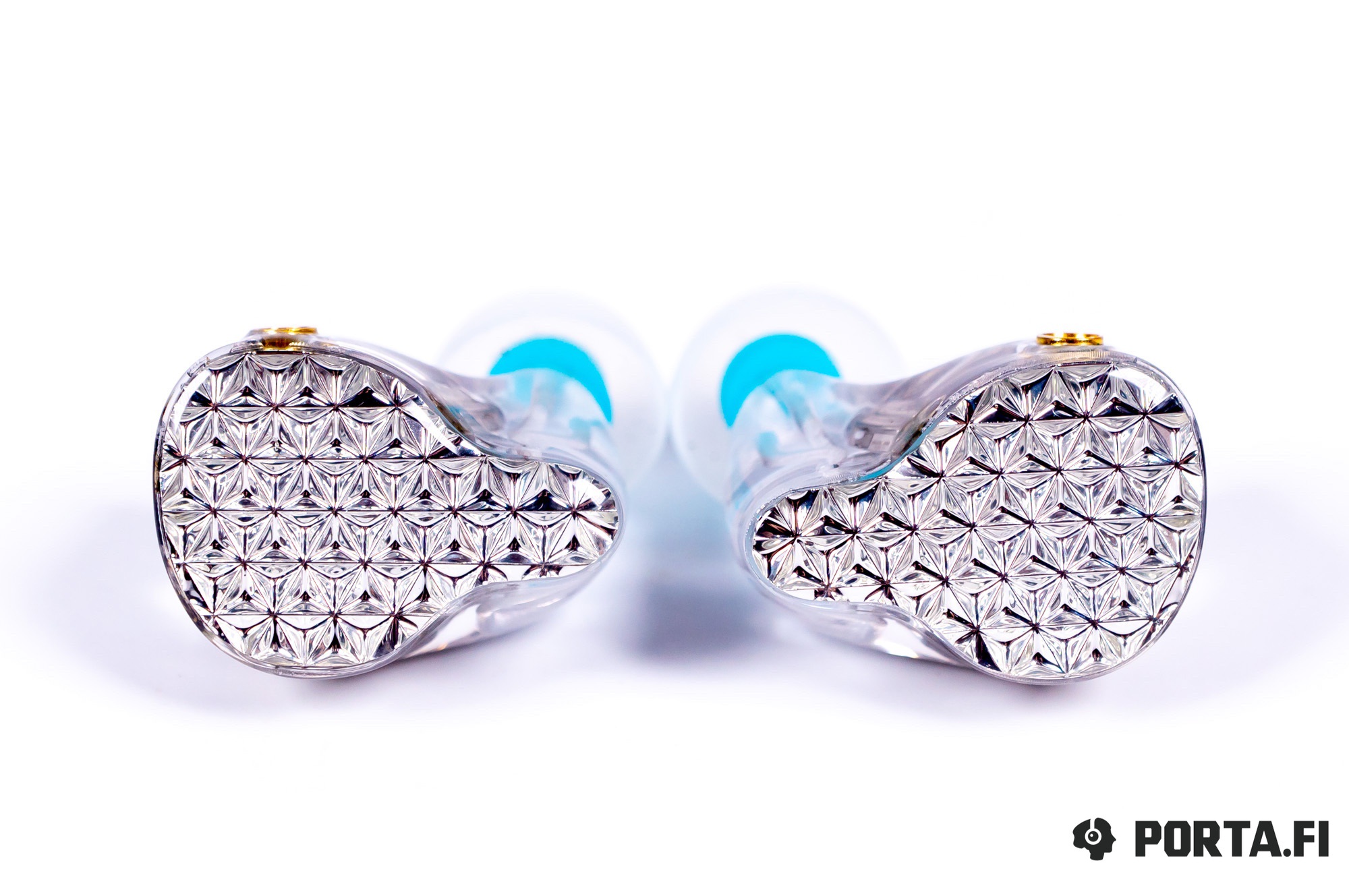 Compatibility
The impedance switch (on the contrary from what I have expected), is really useful. With underpowered sources the IEMs play better in 16Ω mode, while with sources having more power increased impedance allows to make noise lower. In terms of power the model has no problems, but you should take care to feed them to technical enough player. So it's better to use them with models starting from the upper mid segment.
In terms of style the IEMs are universal, it's necessary to understand though that they do not bring anything from themselves. The criticalness to recording quality is above average, but it's necessary to have well-recorded highs.
Example tracks
George Coleman Quintet — Body and Soul (Live in Baltimore) This is the case when non-ideal recording does favor to the track and allows to transmit correctly the atmosphere and emotions of the famous concert of 1971. It's necessary to say though that Reel to Real and Cellar Live, who have released this album, have managed to make the most out of material and have had a success. Greatly recorded sax with overtones played well by FA9, bright but natural percussion and great keyboard part — everything sounds well with the heroes of today's review.
Clem Leek — Terra Calm composition that is full of life and emotions. It is the case when the single instrument can be a good test for IEMs, being very timbre-rich and unusual sounding. Luckily FA9 cope with it excellently and combine needed dynamics with technical ability and this is what this composition needs.
Bombay Bicycle Club — Ghost (Live in Brixton) This band wouldn't have made it here in examples, but the live recording nailed it. Popular British indie-rockers are not very complex for good headphones, and FA9 cope with them well, but the atmosphere of concert hall together with shouts from the crowd dramatically change the demand to reproducing quality. This allows FiiO headphones to show their ability to build sound stage and play the slightest nuances.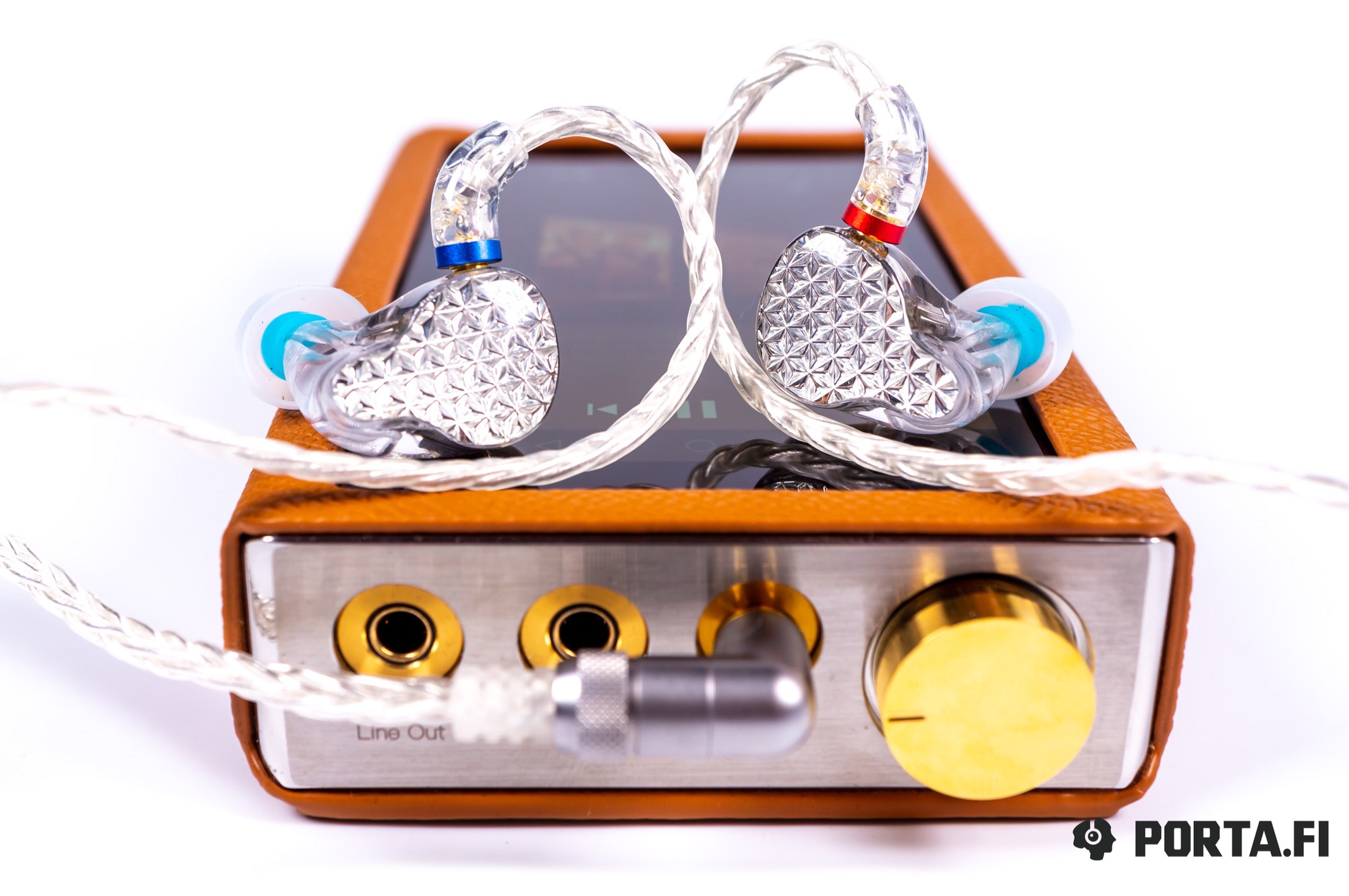 Conclusions
In face, FiiO have got two flagship models now — fun FH7 and more neutral FA9. Actually the company missed such audiophile sound in their lineup and they have totally made it with BA flagship.
Translated by: Vadim Kolchev