Over the last couple of years we may notice Dunu to upgrade their lineup from top to bottom. After flagship DK-4001 they have released very successful DK-3001 Pro and after that it has become clear that Dunu plan to upgrade the more affordable segment. It is really so, so today we will speak about new Dunu DK-2001.

The old DN-2000 models have brought company recognition among audiophiles, proving that Dunu can make good sound. Luckily, developers haven't used any previous technologies and renewed 2000s have been developed right from the ground-up, getting new ergonomic shape, half-open design and totally different parts resulting in new sound. Lows are played by 13mm dynamic with beryllium coating, there is Knowles transducer for mids and two drivers of the same company for highs. The presentation is of good quality and design has been renewed. The price is around 300 USD as of writing this review, and it can be called adequate.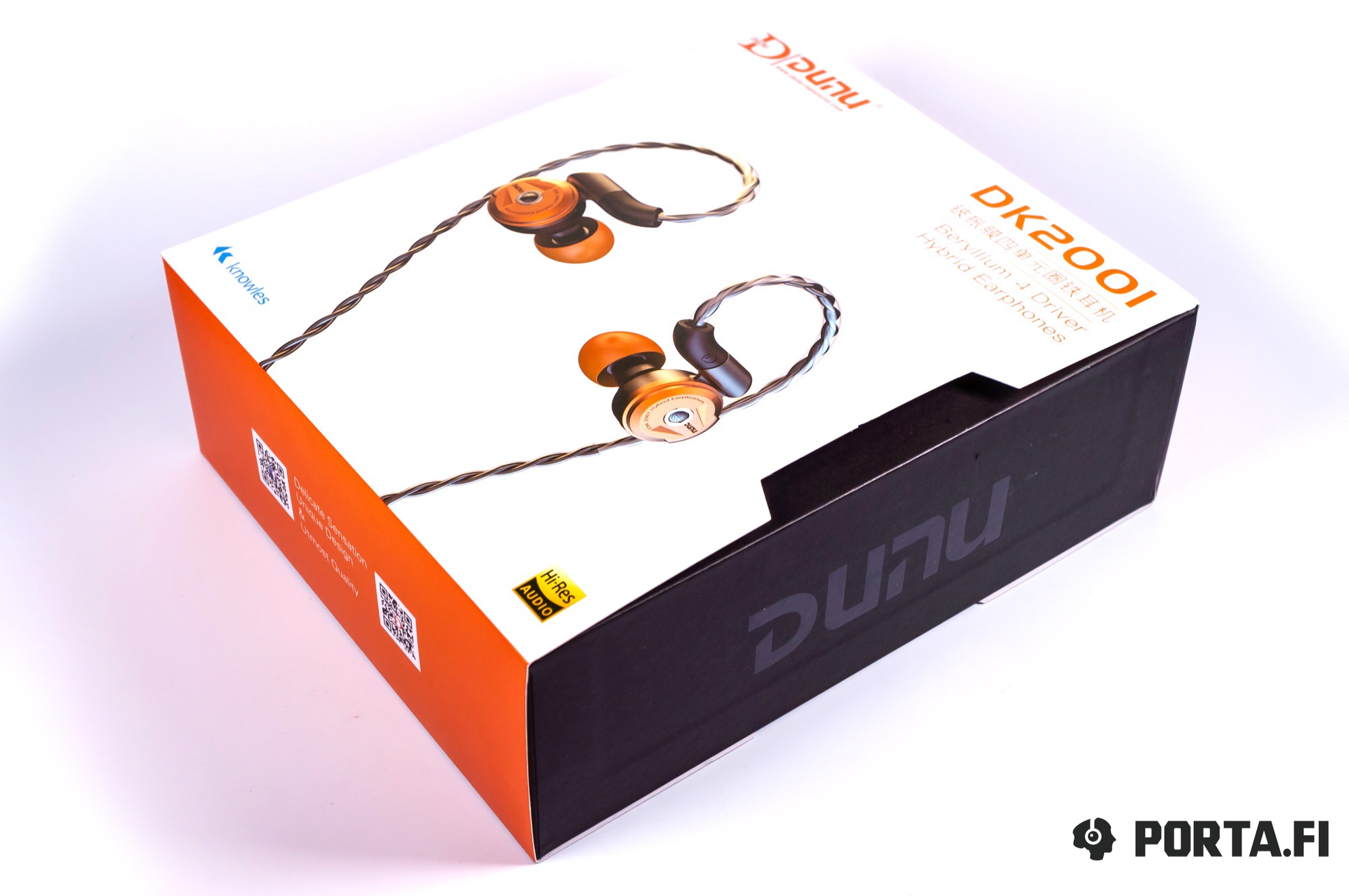 Specifications
Transducers: 13 mm dynamic + 3 × со balanced armature
Frequency range: 5 Hz – 40 kHz
Impedance: 13Ω
Sensitivity: 109±2 dB @ 1 kHz
THD: <0.5% @ 1 kHz
Cable: detachable, 1.2 m OCC Litz with MMCX connectors
Jack: 3.5 mm TRS with brand module system
Weight: 14 g.
Accessories and packaging
Of course the packaging is less impressive than that of DK-3001 Pro, but upon the whole the impression is very good. The packaging is multi-layered, printing is of good quality so unpacking brings good emotions. Inside there are headphones, cable and a whole bunch of accessories, including:
three pairs of silicone tiops of different sizes with different sound (13 pairs in total)
couple of foam tips
brand adapter to 6.3 mm
cleaning tool
quality artificial leather case of nice blue color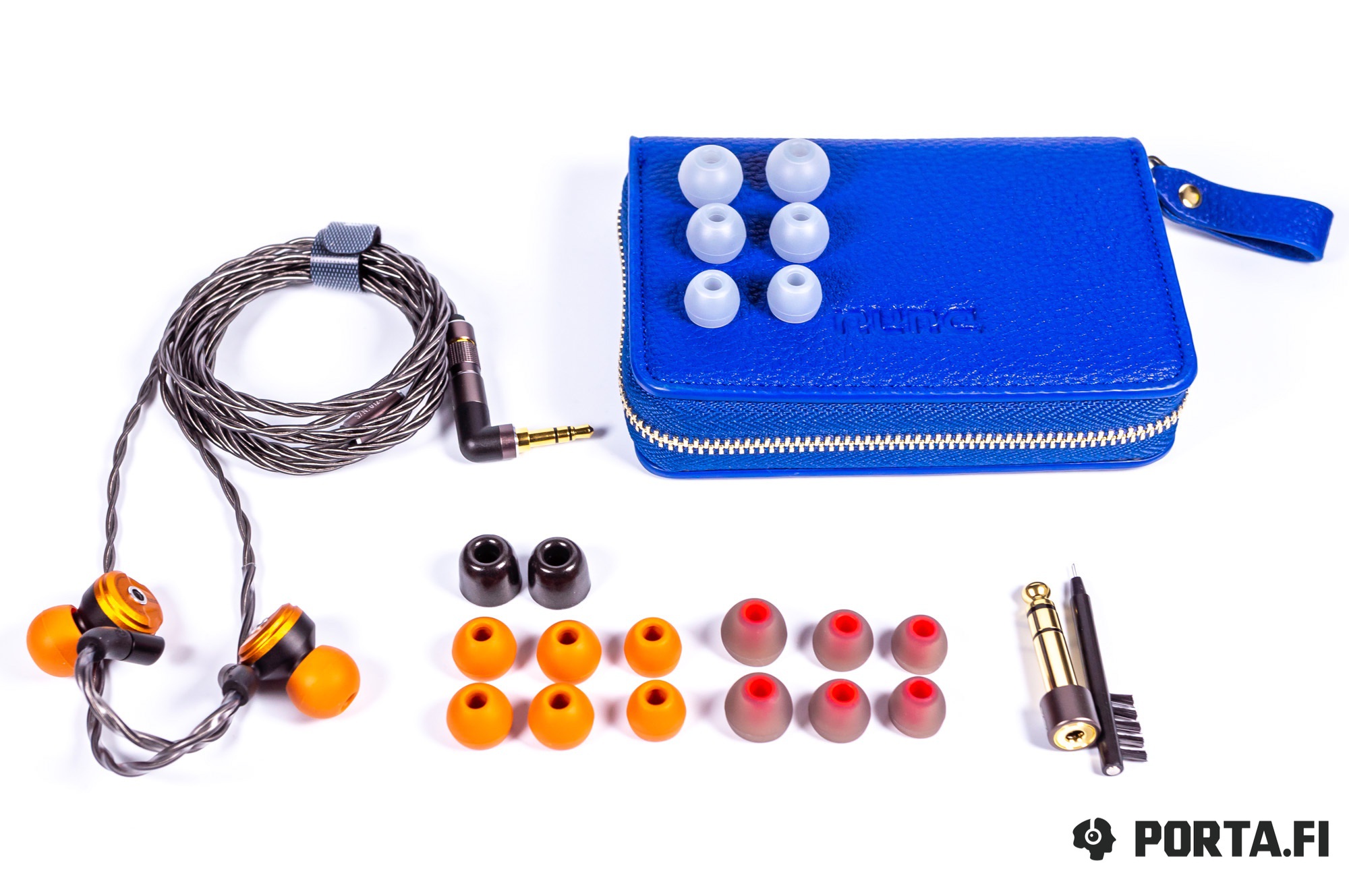 It looks like accessory range is very close to possible maximum.
Fit and design
In previous model range Dunu's design has been heavily criticized for usability (I, however, have had no trouble with fit). Now the company uses a great base of 3D ear scans of people from all over the world and such approach proves to be good since their new models are very convenient and 2001 are no exclusion. They still use brand design with round bodies and MMCX connectors on top, but now the buyer is offered three colors — obsidian black, orange and turquoise (will be available later). The ear tips are of corresponding color and Dunu gets additional design points for that. There is a hole in the center of the faceplates, covered with grill. It ensures acoustical semi-transparency. The inner part of IEMs is black, as usual.
The body size is as small as the dynamic transducer allows, the nozzles have correct angles and overall IEMs fit well and you will have no problems with long listening sessions. Sound isolation is average because of semi-open design, but upon the whole is not as bad as it might be.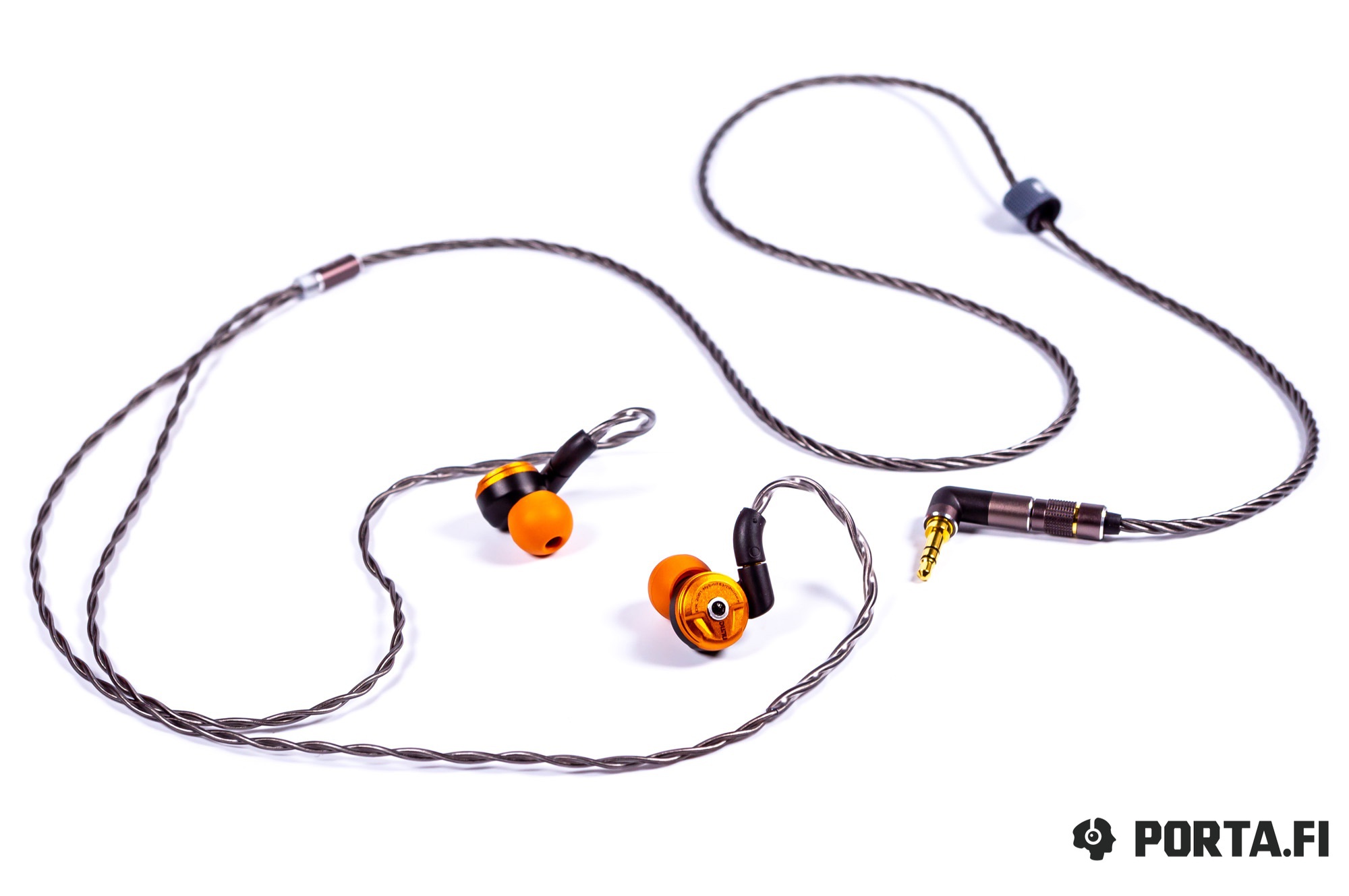 The cable is detachable and simpler than that of senior models, but again, it's soft quality litz that almost lacks microphone effect and does not stiffen during cold weather. It's pleasant aesthetically and in terms of usage. Stock MMCX connectors are tight and reliable. There is the same system of interchangeable jacks, as in 3001 Pro, 4001 and Hulk cable, but there is only 3.5 mm jack in box and it seems like you will have to purchase additional connectors, but it is nevertheless good, since you can easily adapt your IEMs for any source.
Sound
I have used the following equipment for listening purposes:
Yulong DA10 and Resonessence Labs Concero HP as DAC and amp
Apple MacBook Pro Retina 2016 as a source
Audirvana+ as a player
Lotoo Paw Gold Touch, Astell&Kern A&ultima SP2000 and others as portable players
Hi-quality recordings in Lossless-formats (Dr. Chesky The Ultimate Headphone Demonstration Disc and others)
I have allowed 36 hours of burn in with audible changes for the first 2-3 hours.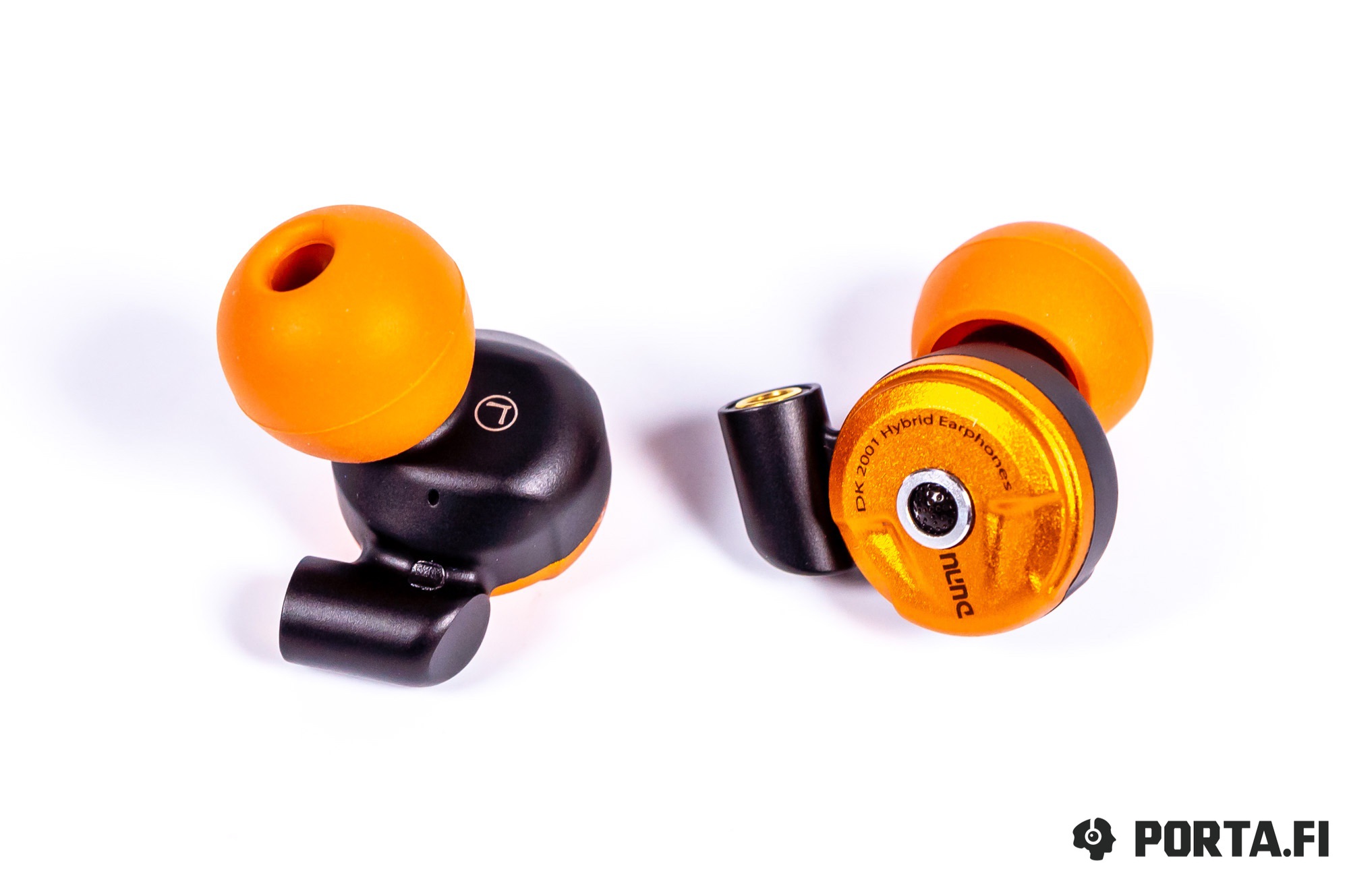 Dunu have decided to apply their usual technique. The IEMs are full of details, very potent technically, but focus is moved from total monitor neutrality (fault of 3001) to involving sound. The soundstage is good due to semi-open construction. Compensating holes are working as intended and you can easily check it by closing them with fingers.
Tips allow to slightly tune the presentation, but I liked orange ones — they are pleasant to touch and fit my ears well.
13mm transducer can move around some air, but, kudos to Dunu, they haven't made more accent on lows than necessary. There is some elevation, but not overly so. The lows are deep and give good basis to the track. Bass is well controlled, has good resolution and textures, but you won't find armature speed here, the IEMs are tuned to have good body and thickness.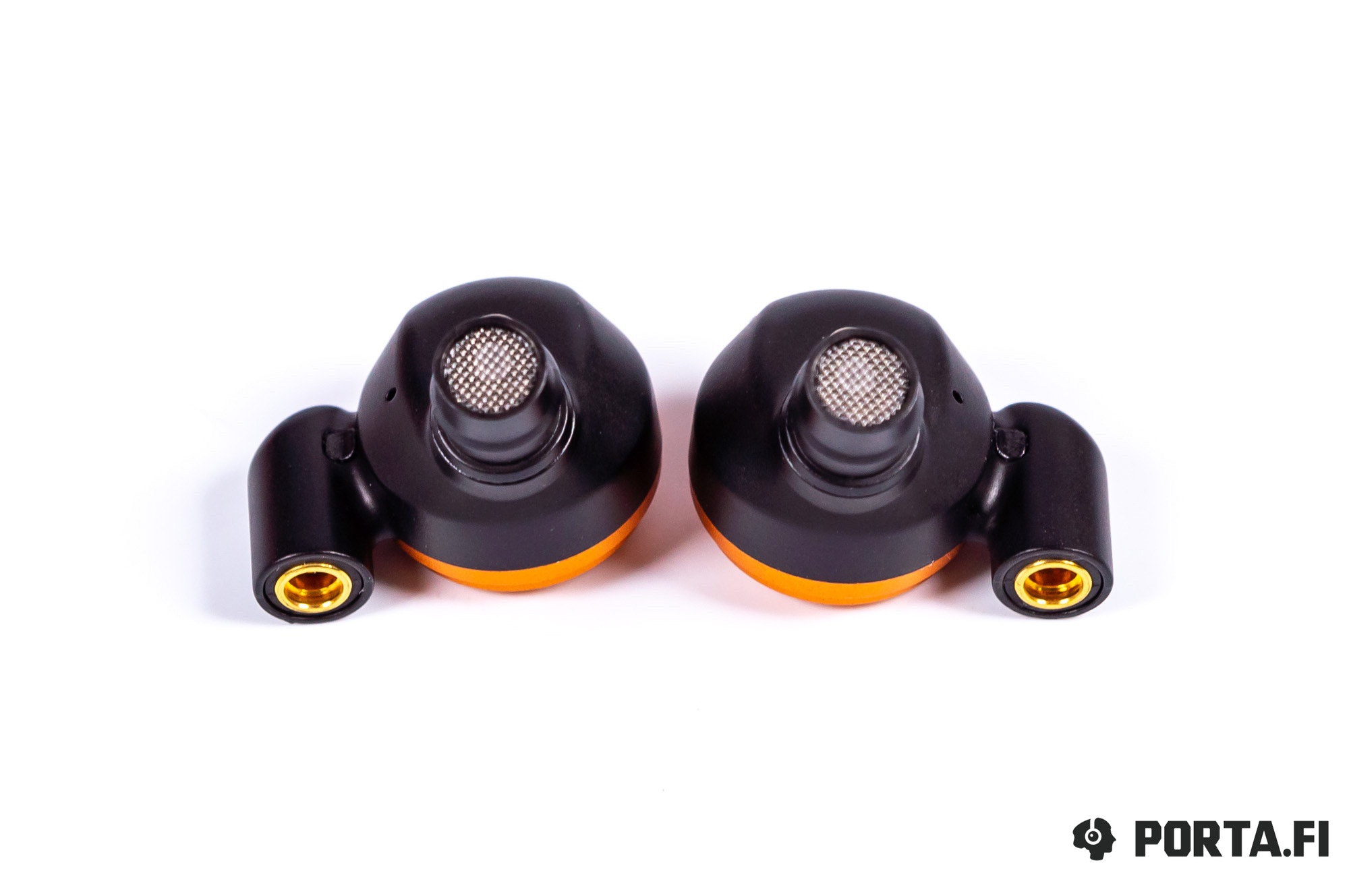 It's necessary to point out that 2001s are very coherent despite the fact that mids are played by single armature transducer. There is no bass leakage to mids and transition between transducers is almost unnoticeable. It's interesting, that mids have slight additional weight and their presentation has a little bit of warmth. That's why, despite not bad detail retrieval, DK-2001 do not focus on micro details and avoid dry non-weighty presentation that is so common for many armature setups. I wouldn't say that IEMs emphasize emotions and weight too much, so mids are well balanced and sound realistic. Sound stage is noticeably better than average in width and depth, probably due to the open structure.
Despite two drivers on highs, they are not harsh and are not accentuated. They sound comfortable and I don't know how Dunu have done it — there is no lack of resolution, no overly smooth attacks, no laid back highs. Even more, highs are slightly elevated, but do not sound harsh. Of course they are not extra-lengthy and ultra-real highs of expensive headphones, but upon the whole this frequency range is detailed with correct attacks and decays, there is basic layering and it's good for this segment.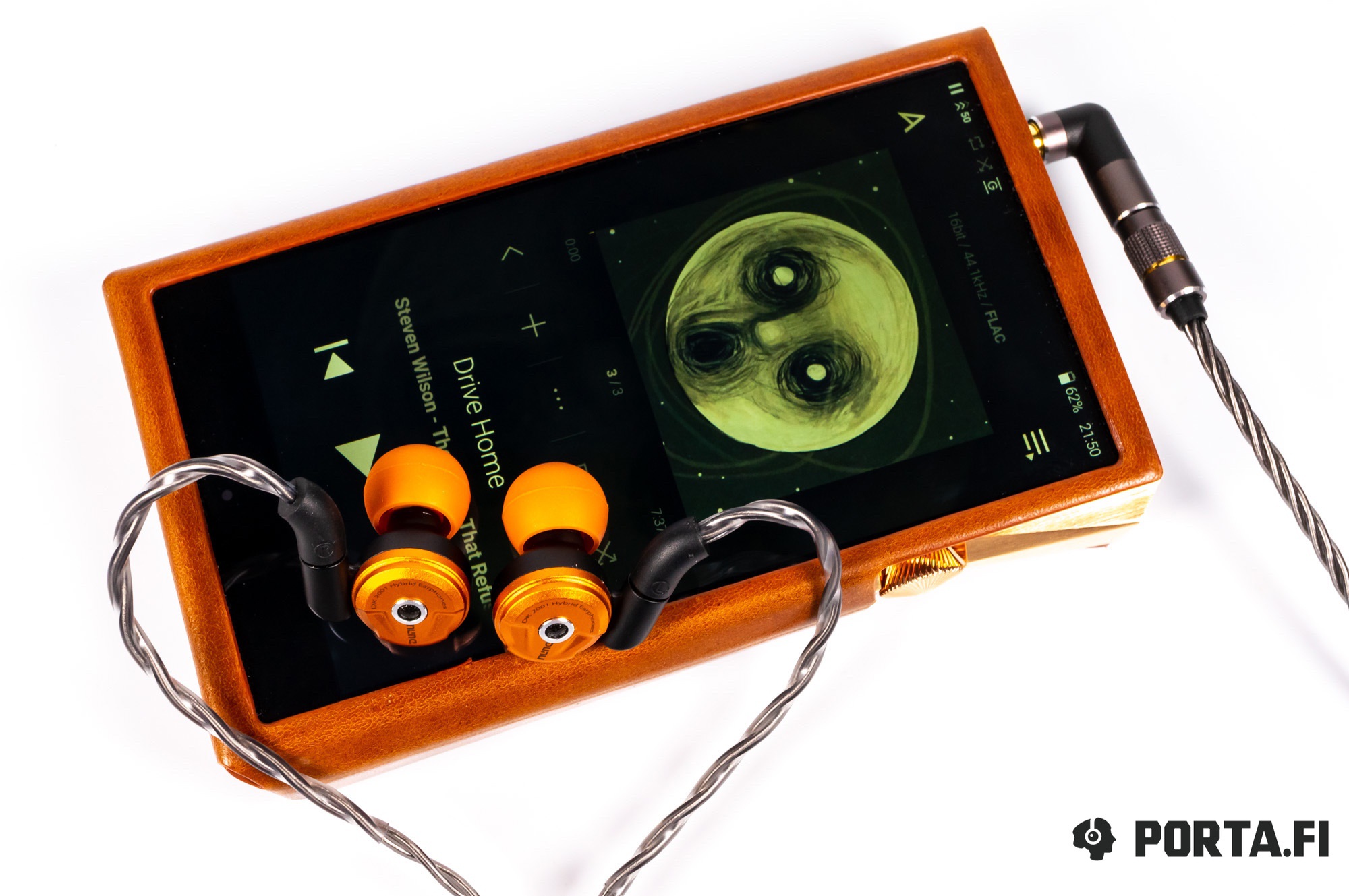 Comparisons
There are quite a lot models in this price range but I will focus mainly on hybrids.
Oriveti New Primacy Another small step towards softness, since Oriveti sound warmer than DK-2001, but not at the expense of details and resolution.
FiiO FH5 These have more weight and thickness on lows and mids, highs are more emphasized and are more harsh, iwth less weight and better length.
Dunu DN-2000 More pronounced V-shape with better accent on lows and highs, but older model has less resolution that is noticeable in bass.
Dunu DN-2000J These are tuned to sound in a monitor way. They are more dry and bright with better accent on micro details, but are less weighty.
Dunu DN-2002 This is the model that is very different in terms of presentation. These hybrids have maximum accent on mids with laid back lows and highs. DK-2001 are more neutral but have not so striking mids.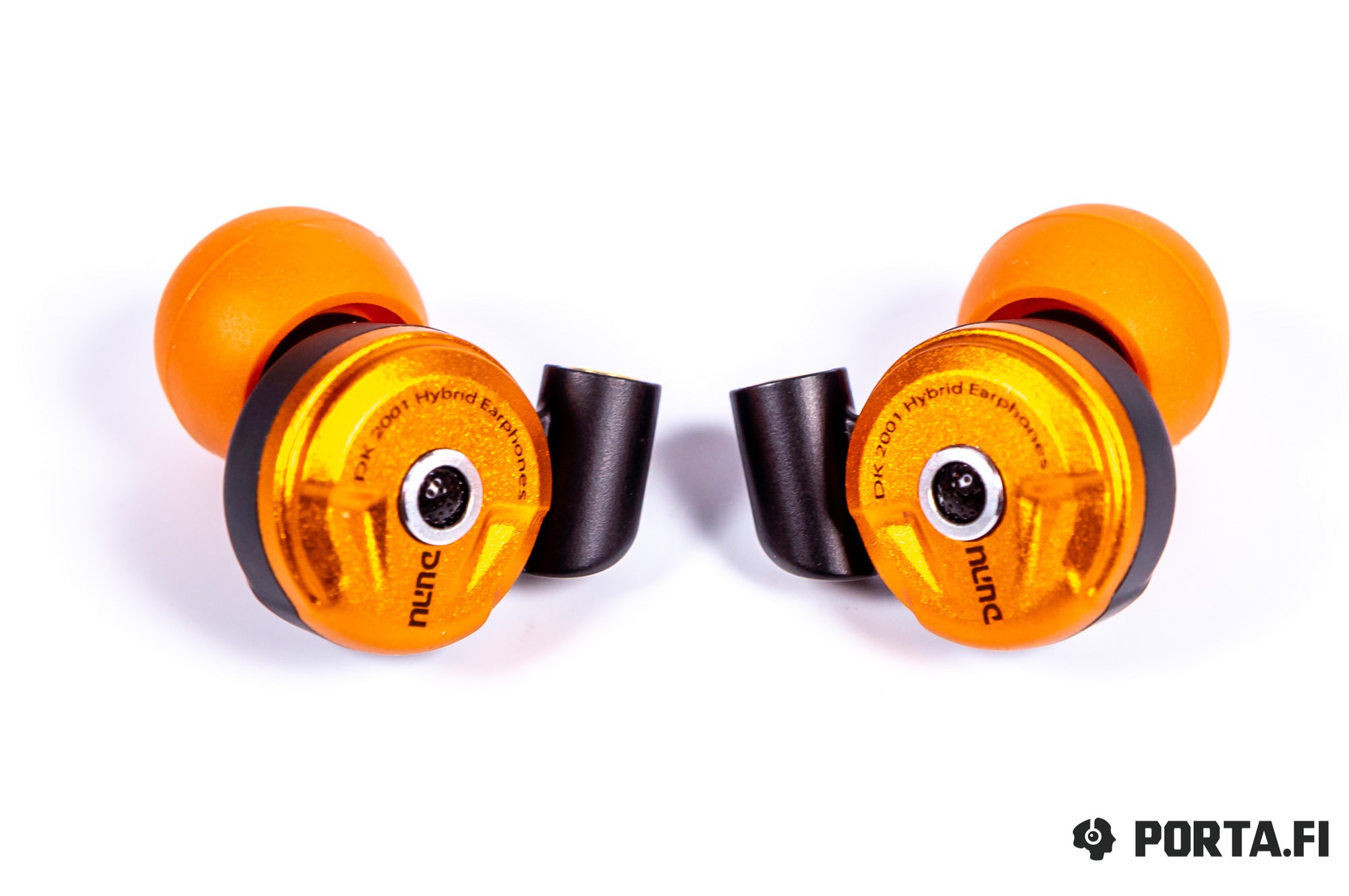 Dunu DK-3001 Despite the same number of transducers the models are very different, as 3001 are more technical, dry, quick and closer to monitor sound (although not as mush as DN-2000J).
Dunu DK-3001 Pro More audiophile tuning of Dunu hybrids, they are more technical and springy on lows and more detailed across the frequency range. The mids are less weighty and play what there is on recording. Highs are more real and are more lengthy but at the expense of comfort.
iBasso IT03 and iBasso IT04 These two models can be placed on both sides of today's hero. 03 are drier and sound more monitor and 04 on the contrary offer more V-shaped presentation.
FLC 8 series More dry presentation with better resolution and less weight for those who prefer composed and springy sound and is not afraid of some brightness.
Simgot EM5 Undeservedly unnoticed hybrids with neutral tuning that is focused on micro details and offer more lengthy highs with better layering.
Campfire Audio Polaris 2 These have noticeably more lows and highs with laid back mids, while DK-2001 sound more technical and less fun.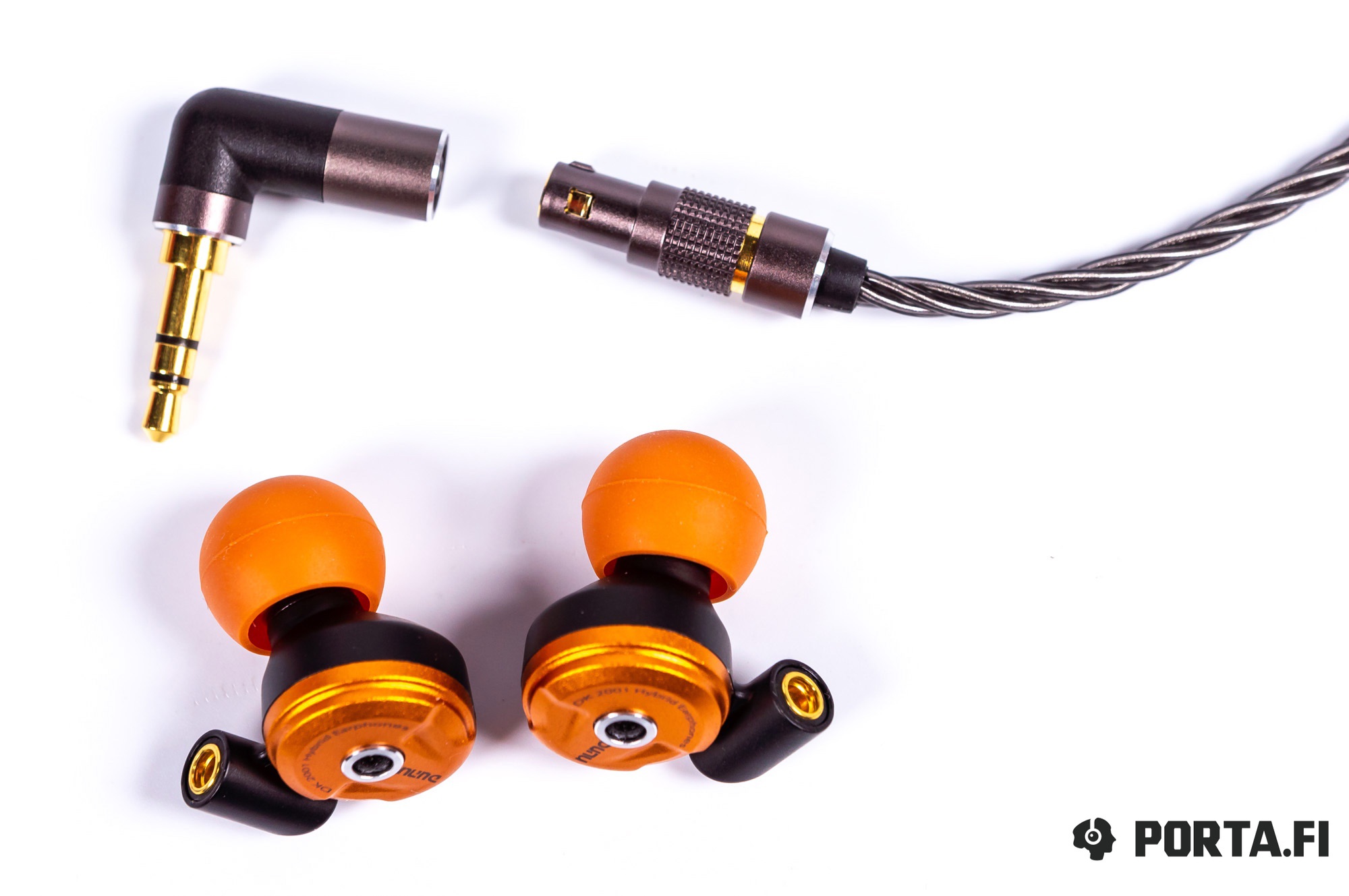 Compatibility
In terms of source the headphones do not require something powerful, but they benefit from black background. Neutral player with good control over frequency range will be a good choice. I like them with both M11s from FiiO, but it's subjective.
The IEMs are universal in terms of genre, but you have to understand they are not for maximal neutrality and monitorness. They are tolerant to recording quality — 6 out of 10.
Example tracks
Gregory Porter — Revival Sometimes you just have to close your eyes and the singer portrait will appear right before you. This classical jazz/soul and other genres representative is one of such performers. Powerful voice, great emotionality and accurate presentation of musical legacy sound very good. Dunu DK-2001 with their slightly enhanced weight, help this track sound even better and play rhythm part well due to dynamic bass.
Ria Hall — Flow Music, of course, has no boundaries and this New Zealand reggae performer is a good confirmation of this fact. There is not much of classical reggae, but there are correct vibrations (played well by DK-2001), but of course the main point of attraction is the fluent and unusual vocal.
Marcus King — The Well Let's go on with our experiments, just close your eyes and think about the place these musicians come from. Of course you will think about south and will be practically right — it's Carolina, the South one. The lingering sound, elements of country music and style of singing bring vivid associations. Dunu hybrids do not fail here playing drive of guitars and thickness of bass drum in a similar striking way.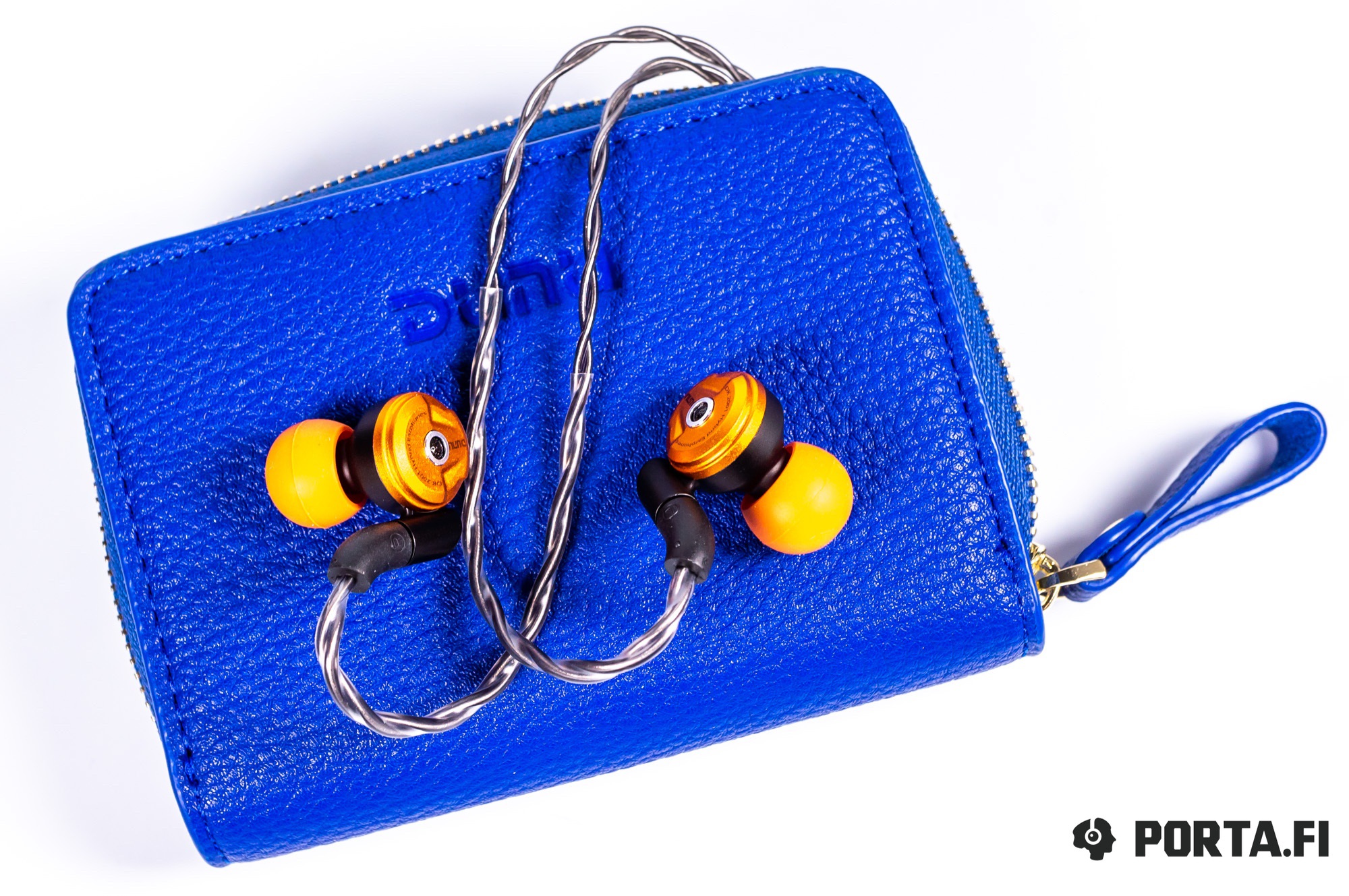 Conclusions
Dunu have managed to target their headphones well, they offer involving and tasty sound that will appeal to those who love non-monitor presentation. It's combined with traditionally high build quality, good presentation and reasonable price.
Translated by: Vadim Kolchev