Sometimes I think that Dunu engineers are bored to make simple headphones — Titan and Falcon have been released just to test unusual drivers. The rest of time they are concentrated on complex hybrid designs that are tuned for several years. Now we will speak about the latest from Dunu — DK-3001 Pro.

If I worked in Dunu marketing team, I would have provided this model with a different index, since there is almost nothing left from original 3001 here both in terms of sound and presentation. Here engineers use the dynamic transducer with beryllium coating, two Knowles transducers are responsible for mids, two for highs and we can say that there is nothing left from previous model apart from price tag. The new hybrids are sold for 469 USD and this is slightly cheaper than regular 3001 (10 dollars, yeah), however nothing could prevent Dunu from calling them DK-3003 and making them more expensive. Probably we should thank Dunu for that.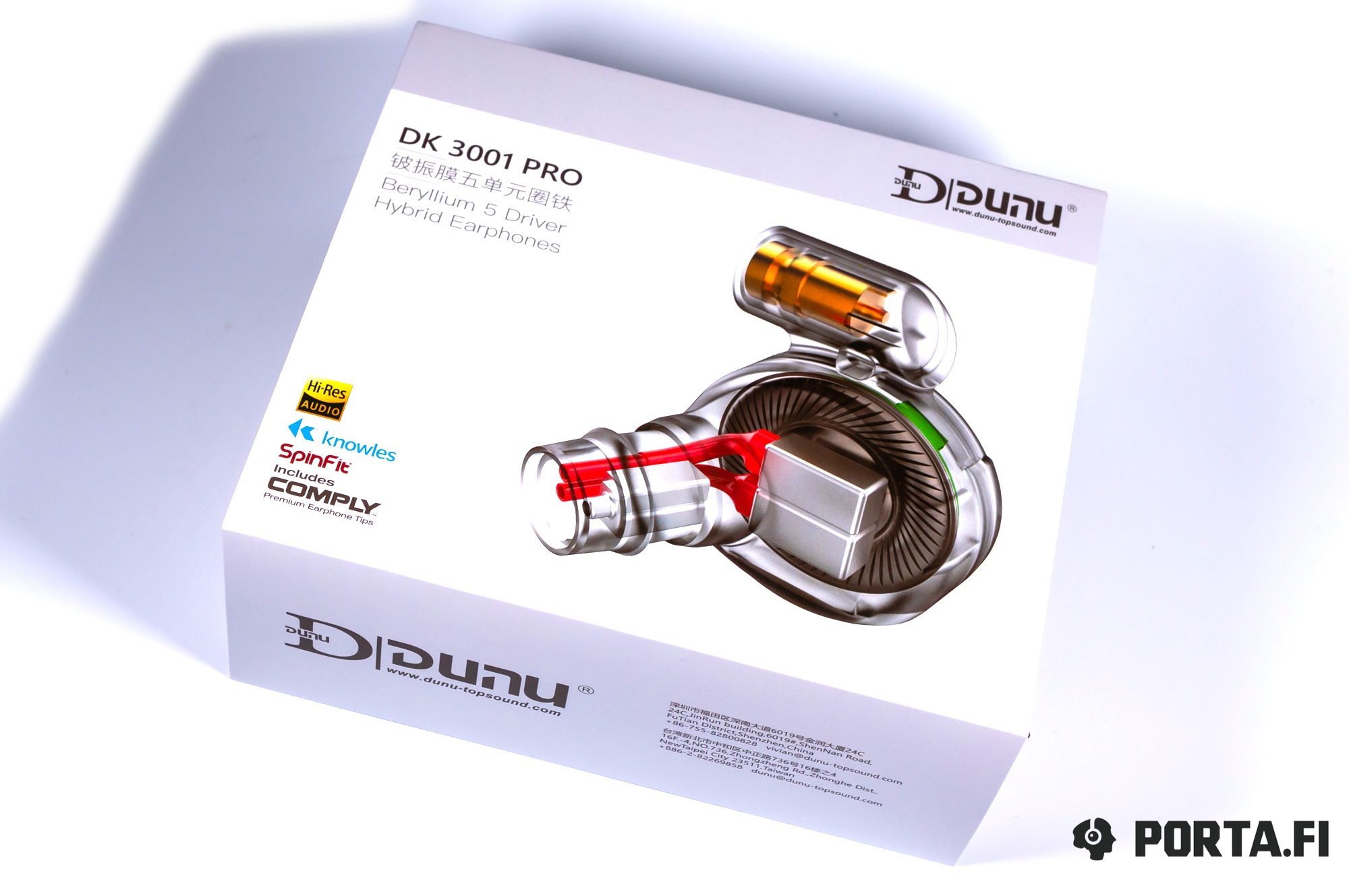 Specifications
Transducers: 13 mm dynamic with berillium coating + 4 × balanced armature
Frequency range: 5 Hz – 40 kHz
Impedance: 20Ω
Sensitivity: 112±2 dB
THD: <0.5%
Cable: detachable, copper, with MMCX connectors
Jack: detachable, with 3.5 mm TRS and TRRS, 2.5 mm TRRS and Pentaconn
Packaging and accessories
In terms of presentation the newcomer looks on quite high level — here we have great printing that shows the insides of the IEMs, good cardboard box and small nuances like pounce paper with Dunu logo that covers the IEMs.
When we go to the accessories part, it is clear that Dunu have not left a single chance to their competitors. Of course 11 pairs of tips, including SpinFit and Comply are of no surprise. Good emerald colored leatherette case will not surprise seasoned audiophile, as well as avia and 6.3 mm adapter. It is modular cable with detachable connectors. that causes astonishment. It has been first seen as part of DK-4001 accessory range and then there has been a separate Hulk cable which I have already reviewed, developing the idea on the audiophile level, but for new 3001 Dunu have decided to be generous and to provide users with the same cable as with 4001.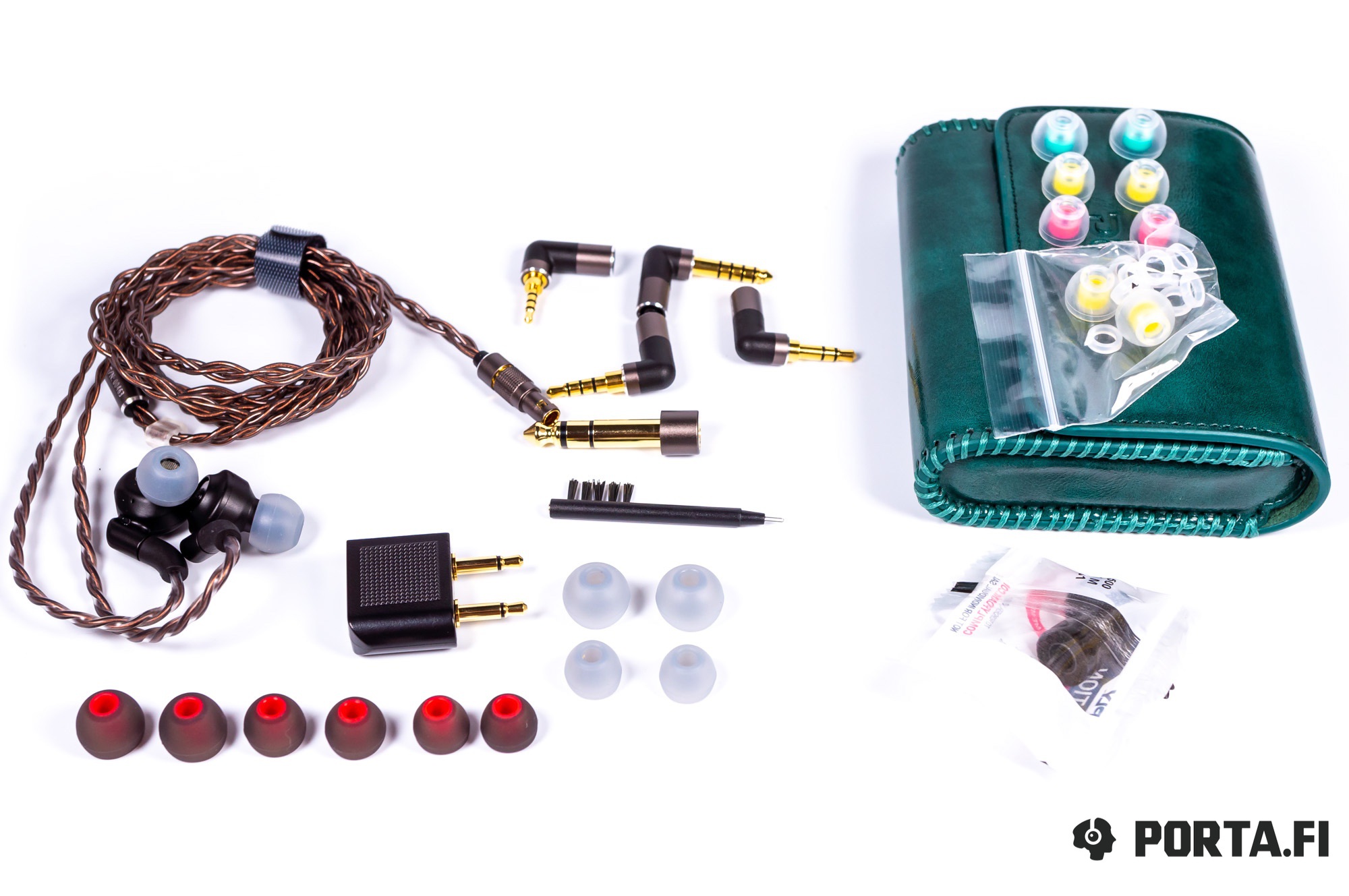 The main idea of this cable is a proprietary connector (I think it is one of the Lemo variations) that allows to change jack in a second. In box you will find regular and balanced 3.5 mm variants, as well as 2.5 and 4.4 mm. Upon the whole, those who decide to buy DK-3001 Pro will have no problems in connecting to any player and it is a killer feature, if you ask me.
Design and comfort
General appearance resembles the previous version — the same rounded bodies with attached cable. The bodies have become somewhat thicker and it is understandable, since Dunu have had to place more complex internals there. Faceplate design has been somewhat changed as well but this is all. Build quality is traditionally good and everything here is on high level — it's Dunu, after all.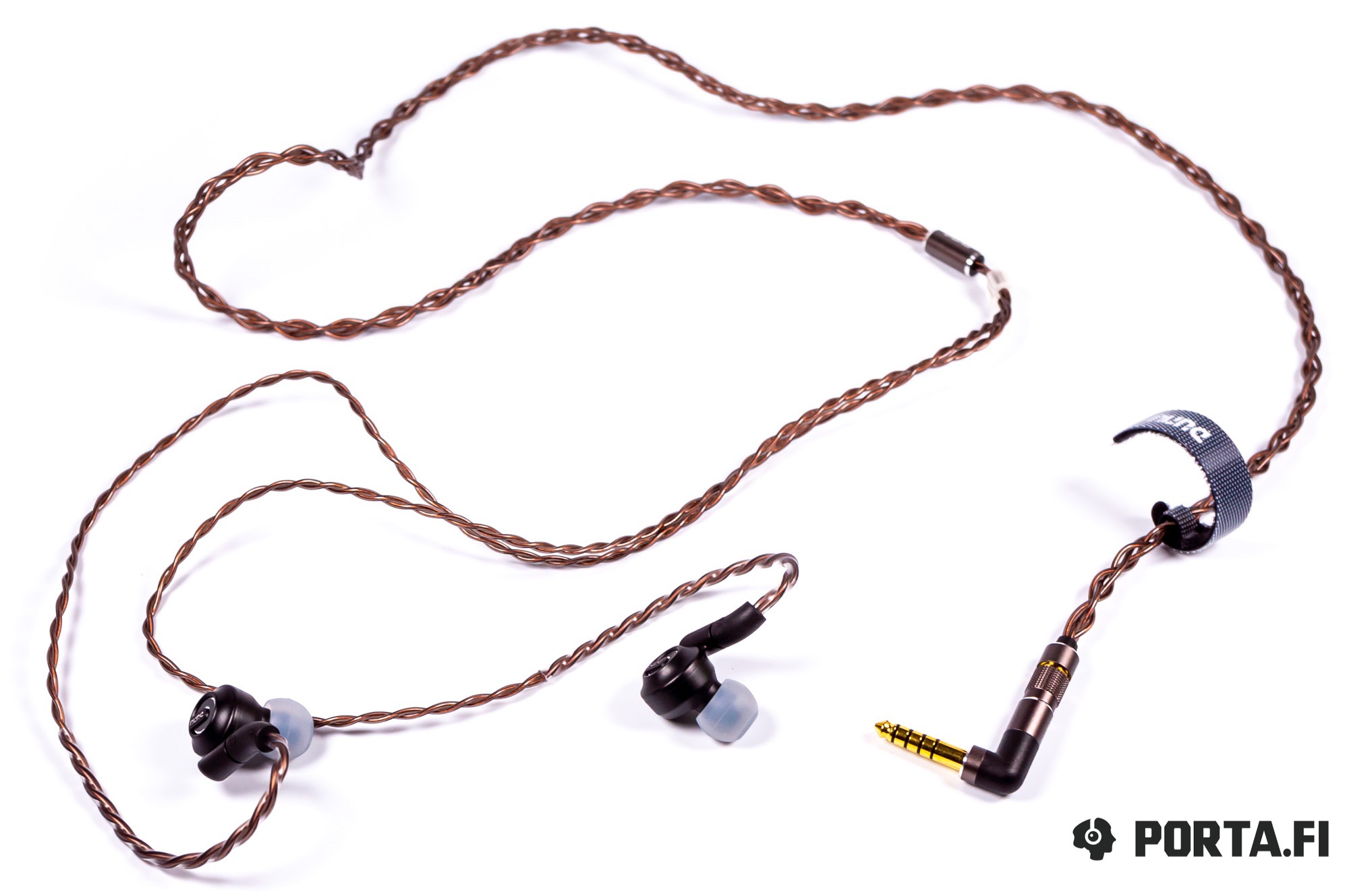 As well as with previous version, I have absolutely no problems with comfort of these IEMs, due to their compact size, right nozzle angle and ergonomic shape. All this provides comfortable wear for a long time. The isolation is above average, it will be enough for noisy street but you might want to increase volume in plane and metro. Please also mind that all ears are different and overall fit may differ.
Cable is of course detachable with solid MMCX connectors. I have already described its modularity and would just like to add that it is averagely soft, lacks microphone effect and does not stiffen in cold weather. It is also prone to tangles. It's appearance is satisfying, of course it is not as thick as Hulk, but I think it's even better for ergonomics.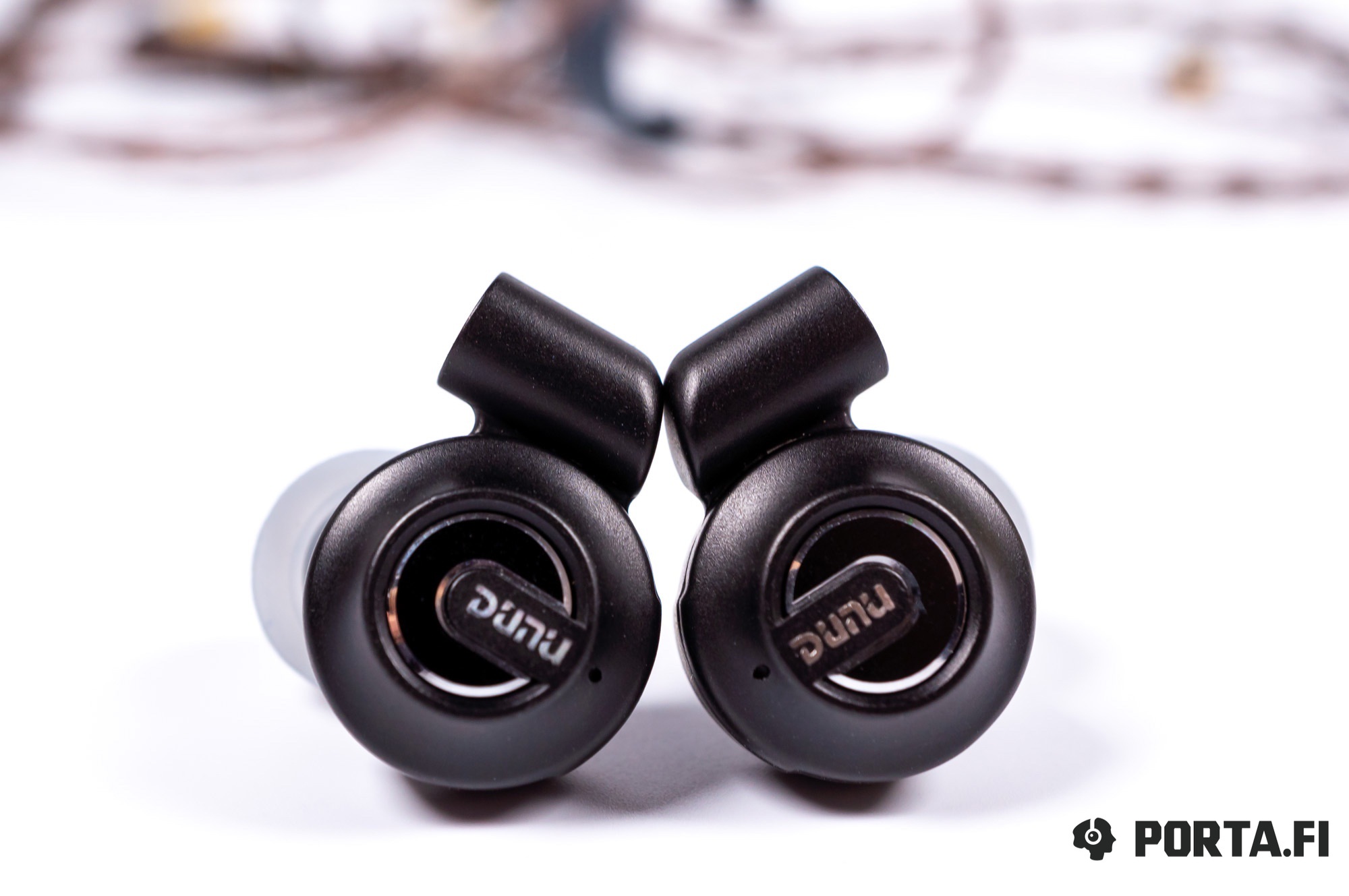 Sound
I have used the following equipment for listening purposes.
Yulong DA10 and Resonessence Labs Concero HP as DAC and Amp
Apple MacBook Pro Retina 2016 as a source
Audirvana+ as a player
Lotoo Paw Gold Touch, Astell&Kern A&ultima SP1000 and others as portable players
Hi-Res recordings in Lossless-форматах (Dr. Chesky The Ultimate Headphone Demonstration Disc and others)
Before final listening the IEM's have been burnt in for 48 hours with audible changes for the first 32 hours.
Overall presentation is what you expect from Pro-named IEMs. Those hybrids are closer to neutrality bot without monitor-like sound. If I needed to describe the sound in one word, I would chose — "lively", especially if we speak about acoustic instruments and vocals. Overall they are very coherent and driver joints are barely audible.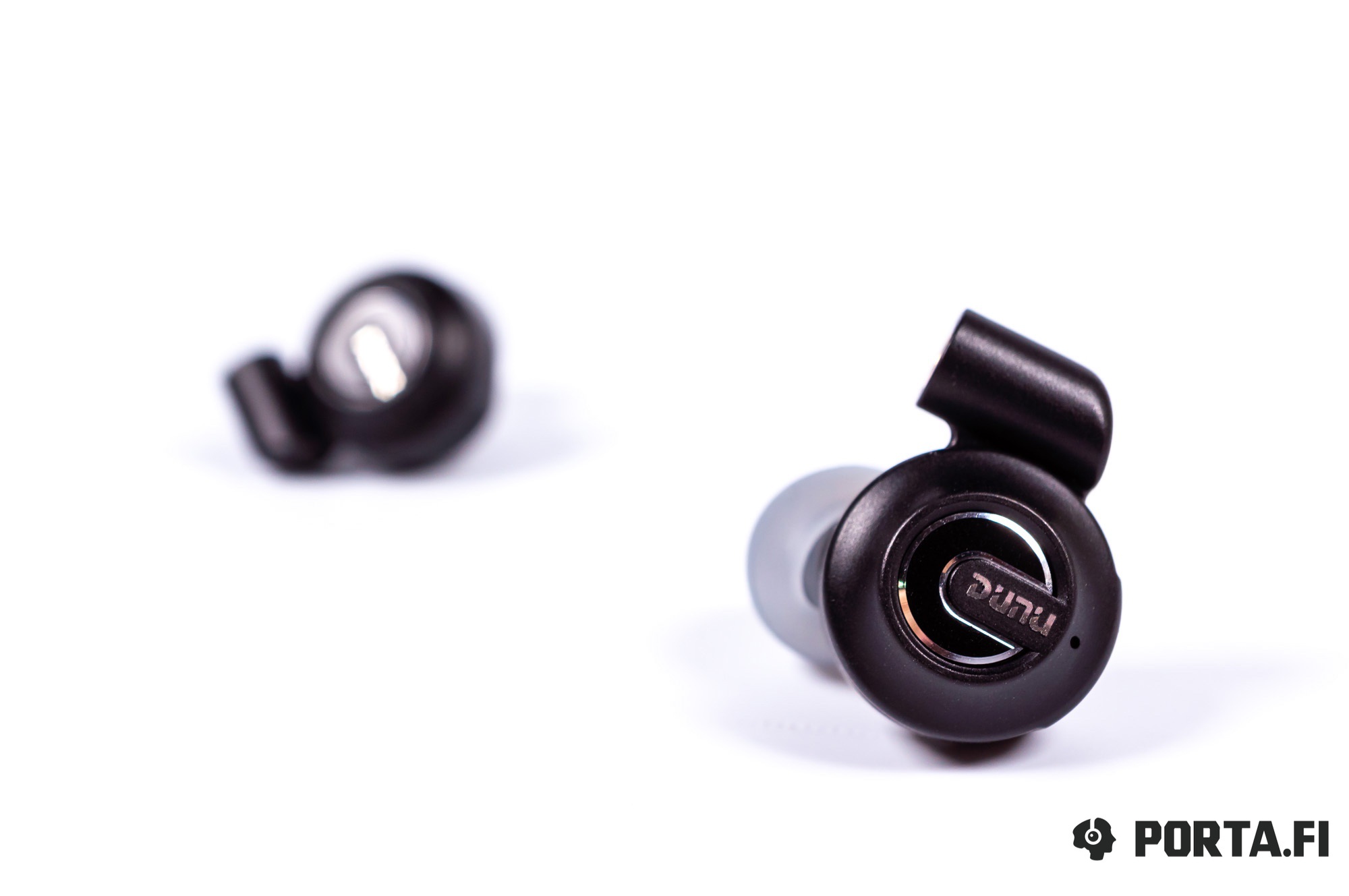 Bass is not accentuated, IEMs don't try to add it or accentuate it in any way, you just get what there is in the recording. Lows have good resolution and almost maximal depth, there is good control. The bass is universal here and can cope both with "Diesel Power" roars and "Zitto, Zitto" textures.
Mids have of course good resolution, we have balanced armature here. Two of them ensure that we get enough weight. Micro details are not accentuated but are played on a needed level. Macro details are good but without accentuating emotions — again you get what there is in recording. Due to good weight, both instruments and vocals sound weighty and realistic. Sound stage is significantly above average with good depth and width.
Highs are well balanced. They are not extremely lengthy so you will not find any problems with compressed tracks, but length is just enough to play almost all overtones and bring needed realism and volume. Highs have normal layering, slightly accelerated attacks and decays, as well as good resolution and weight. The amount of highs is good, they are not lacking but they still do not exceed comfort level, however if you are too treble-sensitive, you should still listen to them first.
To sum up, those are natural IEMs for those who value non-accentuated IEMs, be it bass or micro-details accent.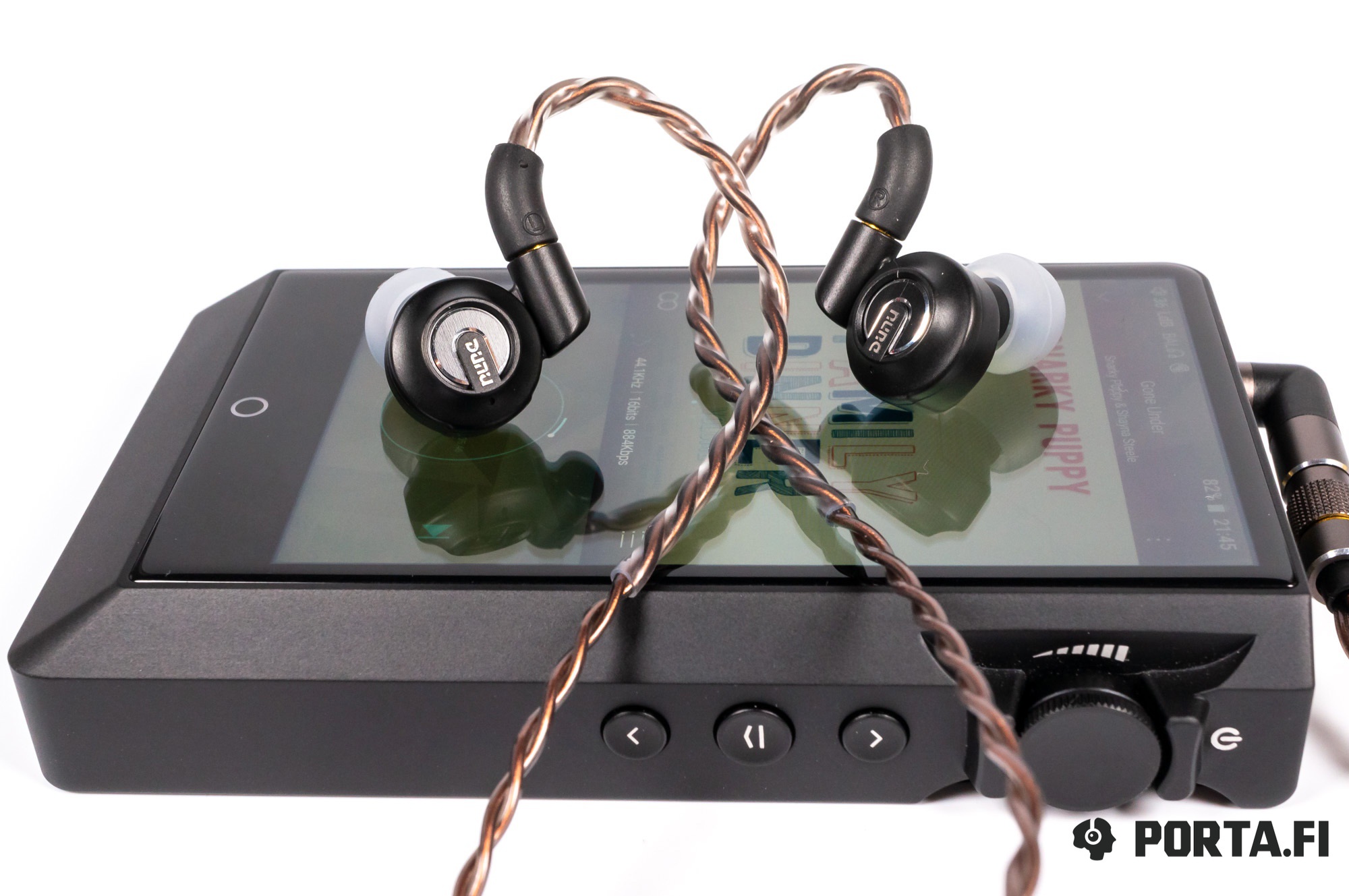 Comparisons
I will stick to hybrid models in comparisons that are around the same price tag.
Dunu DK-3001 Previous model emphasizes lows much more but it has less resolution and more dry on mids and highs.
iBasso IT04 This model will appeal more for those who love accentuated presentation with slightly enhanced lows and highs at the cost of some naturalness.
FiiO FH7 Slightly more accent on lows and less on highs, while the highs have more length. Mids are almost the same.
Simgot EM5 This model is more about micro details and resolution, the sound is more dry and less weighty but the sound stage is bigger than DK-3001 Pro.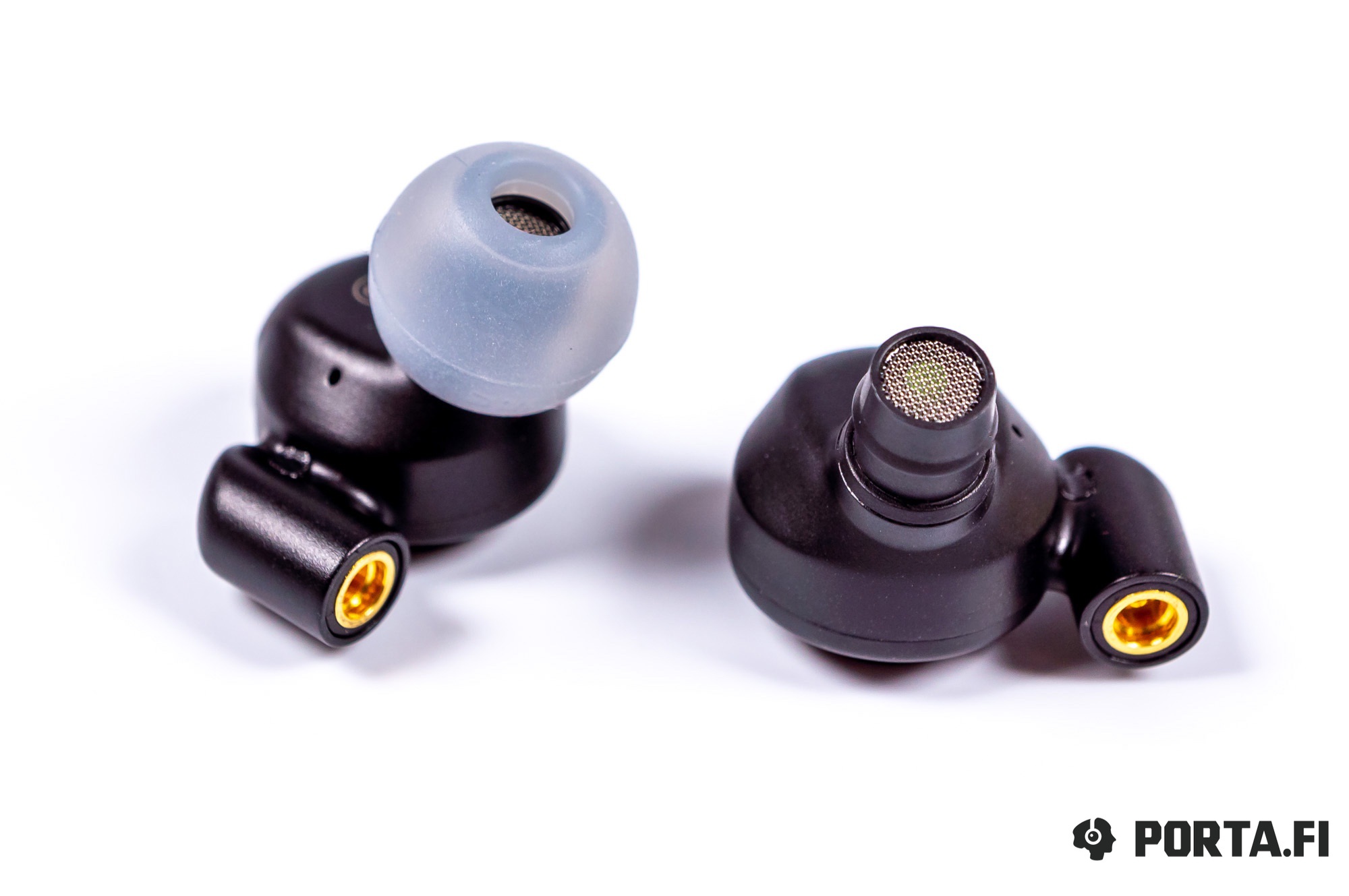 Compatibility
DK-3001 Pro are not too picky in terms of source, but you will still need middle or high tier of player to get the most out of them. You can chose the exact model according to your own taste, since the headphones are rather neutral. The character of the player will play vital role in that.
In terms of style the model is rather universal, you just have to understand that it lacks color at all. Dunu is moderately critical to the recording quality when the disadvantages are shown but not accentuated — 6 out of 10 approximately.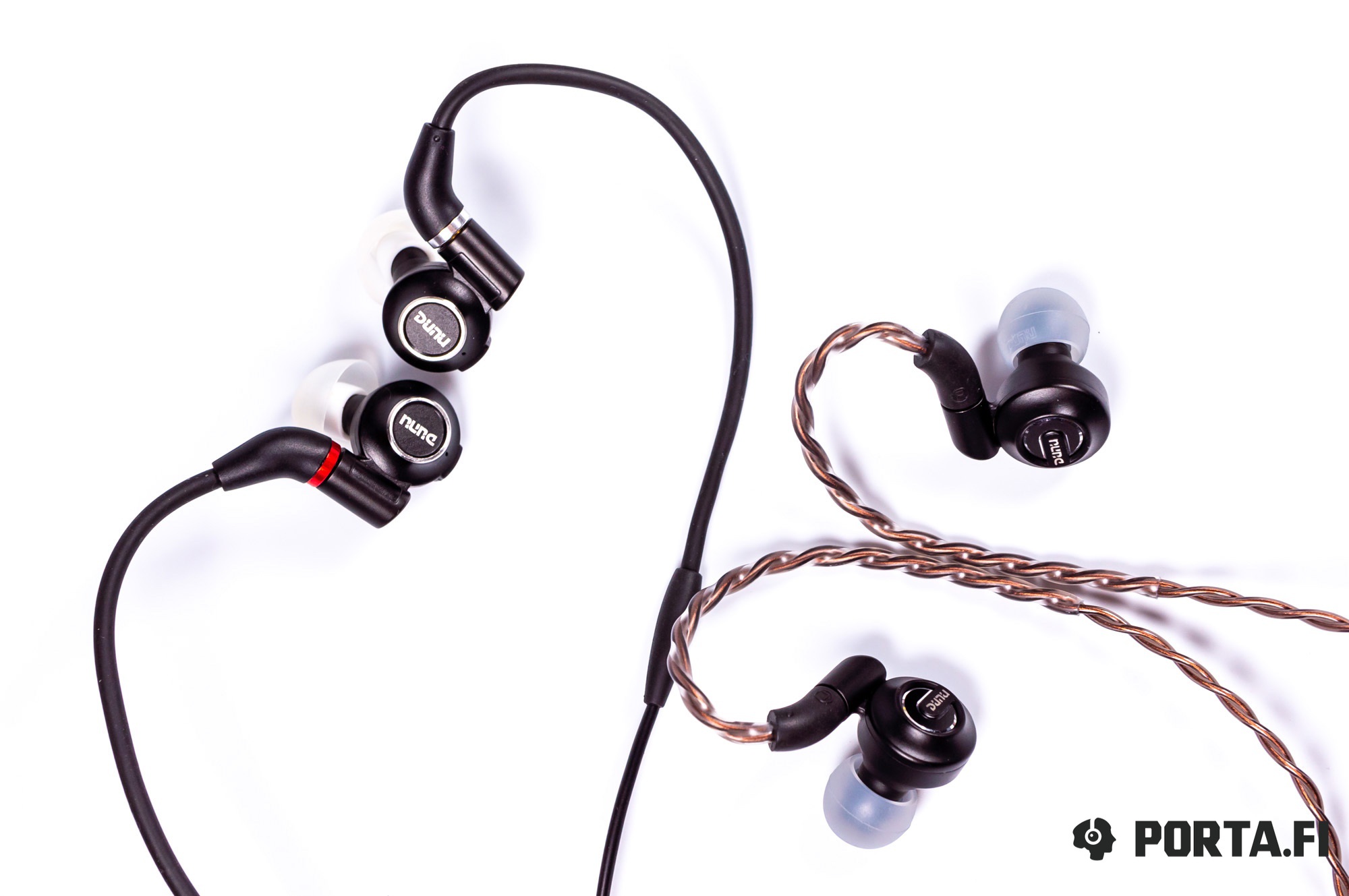 Example tracks
Ornette Coleman — Congeniality Of course to call an album "The Shape of Jazz to Come" is far from being shy, but who else, if not Coleman? Of course, Lonely Woman from this album is better known, but Congeniality with its changing tempo is the favorite on this disk. This album has shaped brand harsh Coleman sound that is here because of plastic Grafton saxophone. The latter makes the track a good trial for IEMs, and DK-3001 Pro copes with it well.
Ennio Morricone — The Ecstasy of Gold If we need to thank Metallica for something, it is for making this track popular. This is a tough test as well, just listen do the vocals and assess the springy and natural percussion, test the naturalness of short interlude on 1:50… Not all headphones can cope with it 100%, but Dunu pass this test as well, bringing realism and great soundstage.


Strung Out — Daggers We have to admit that modern punk is rather vast definition that has gone too far from mere "protest first, learn to play later". For the last 30 years there have been many talented musicians, such as Billy Idol and Green day, and Strung Out make the most of this legacy while maintaining their own path . Of course the basic genre is barely visible here, but energy is mixed with good ideas and this requires good speed, macro details and naturalness from headphones — DK-3001 Pro are good at that as well.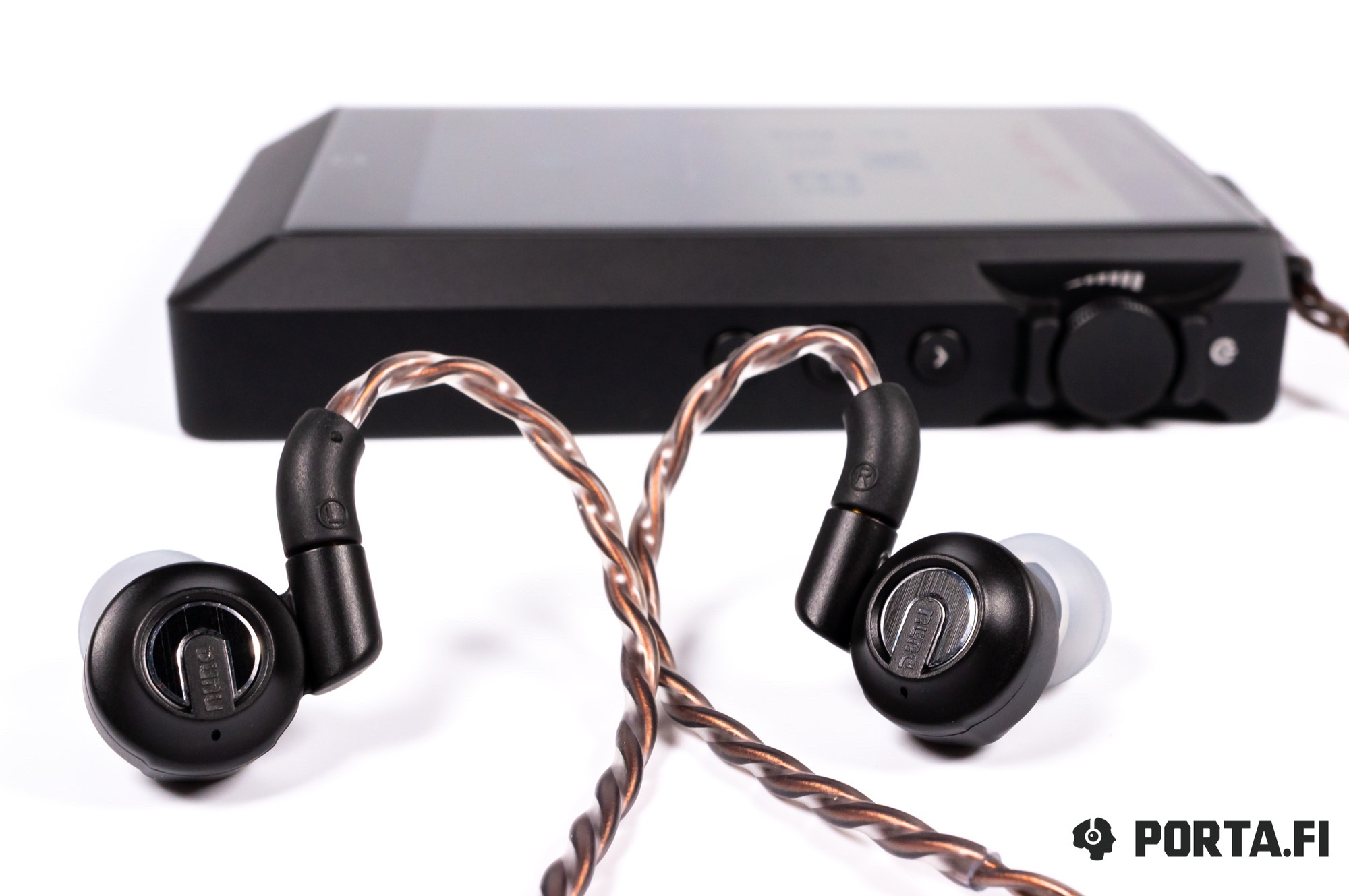 Conclusions
This is the case when there is upgrade not only in terms of sound that has become better, but also in accessory range that has got useful modular cable, while maintaining the same price tag. This is the most effective way to upgrade the lineup.
Translated by: Vadim Kolchev