Plagiarism is one of the main attribute of recognition in the modern world. The best companies become leaders because of their know-how and interesting design, but if they haven't patented it… Well, it's their own fault. Dunu take many things from Dita, KZ take design from Campfire Audio etc. It's Meze turn now. The brand has stormed into the top and Chinese manufacturers have noticed it. As you can understand, I speak about Rai Solo and Rai Penta. Apart from their interesting sound they have great ergonomic shape. It's this shape that has been inherited by the Chinese TRN brand, and especially their VX model. Of course I don't know if Meze have patented their solution, but I can totally understand TRN — here we have rather large ergonomic shape — why not use it? Of course you can slightly change design to hide the inheritance.

To tell you the truth, it's design that has driven me to order these for review. So I have paid a virtual visit to HiFiGo shop that I like in terms of pricing and quick shipping and obtained those.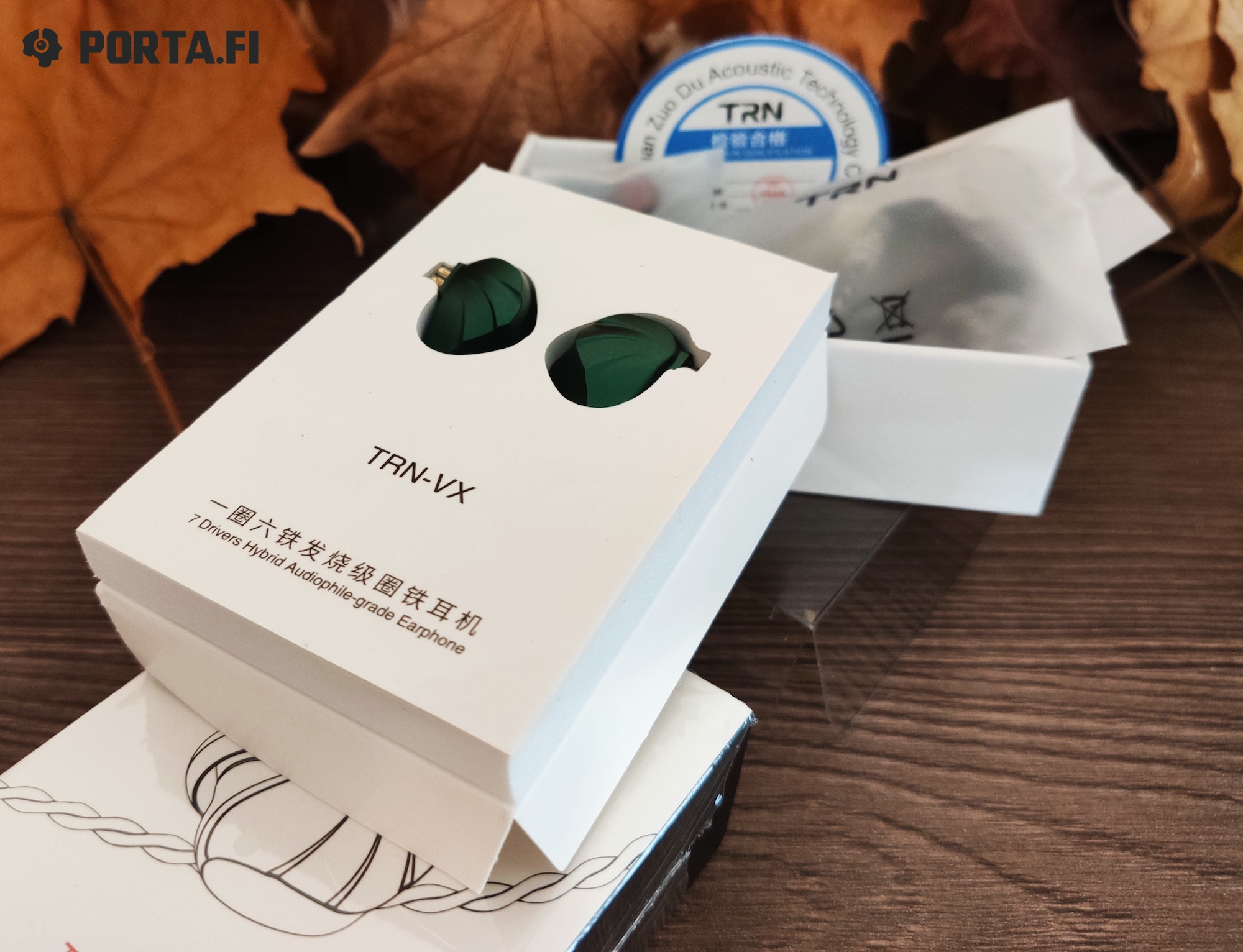 Accessories and packaging
As for packaging, it's modest. Not large and even compact box of white color with simple printing of IEMs. The construction reminds of matchbox. Inside it under the transparent plastic you can see IEMs on a special holder. Removing it, you can see some printing and large paper seal print that as I understand guarantees quality. Also here are some accessories — cable and bag with ear tips. There are two pairs of extra tips and one is preinstalled.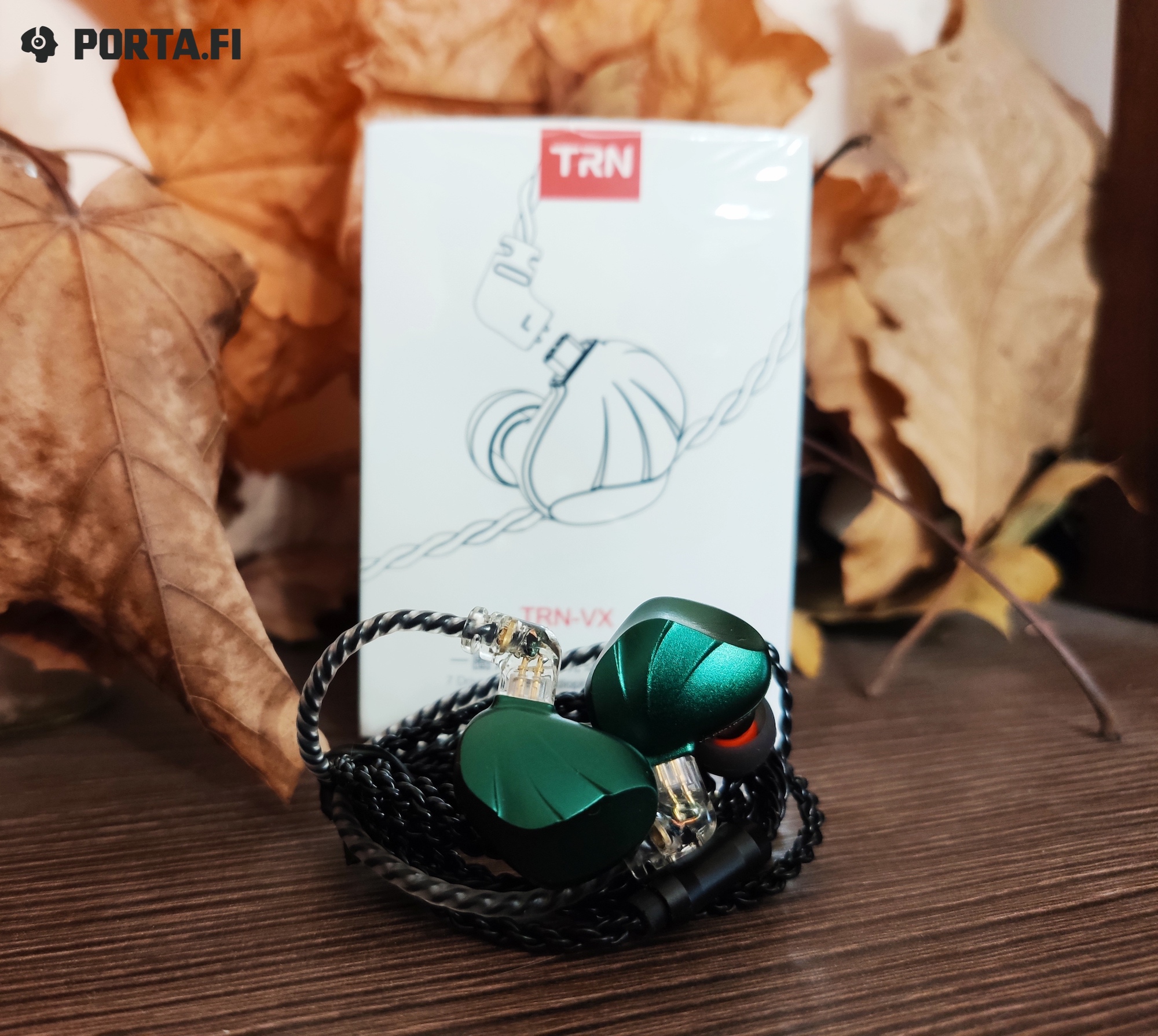 The cable is not bad, soft, almost lacking microphone effect and sometimes tangles. Traditionally there can be hands-free and regular version. Jacks and connectors are well-made and jack is straight. Nothing special there but it is good for a stock cable.
Design and comfort
In terms of design as I have already stated, TRN inherits Meze models except for the company logo. The nozzle is rather long and has projection for better holding of the tips. This ensures comfort and noise isolation. It is average, however, but you should expect it given non-deep insertion. Cable is detachable with 2-pin connectors. Connectors are well-made and you can easily use any 3rd party cable if you don't like stock one. If it is clear in terms of design, the insides are really different. There are 7 drivers in each earpiece — 1 dynamic and 7 armature. Not bad but clearly non-standard configuration. Figures are not bad too — 22 Ohms of impedance and 107 dB of sensitivity that is really okay and makes them be not hard to drive and at the same time not extremely sensitive.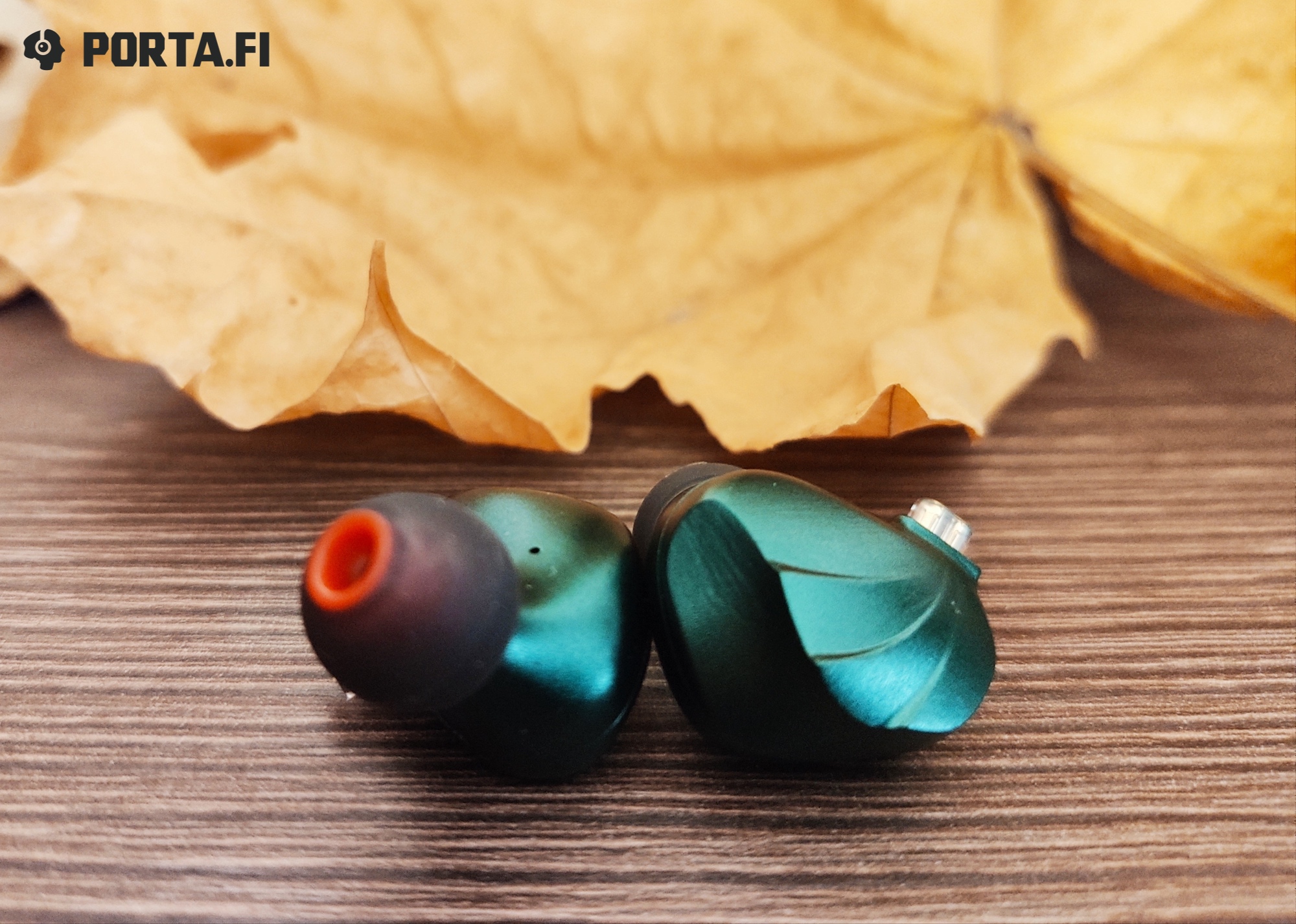 Sound
Those hybrids sound just like you expect from them and have modest v-shaped curve. Of course by tip rolling you can slightly change it but we now speak about stock. The accent on highs is almost non-noticeable and there is an accent on lows but not to the basshead level.
Lows have enough distinctiveness and are involving. They have good shape, sound full and massive. It is a foundation of recording and is not lost in any genre and it brings emotions and punch. On the other hand it is not so bad and sounds rather technical on certain recordings. Due ot it the lows presentation is slightly dry and this accent is not so deeply felt and naturalness is not suffering.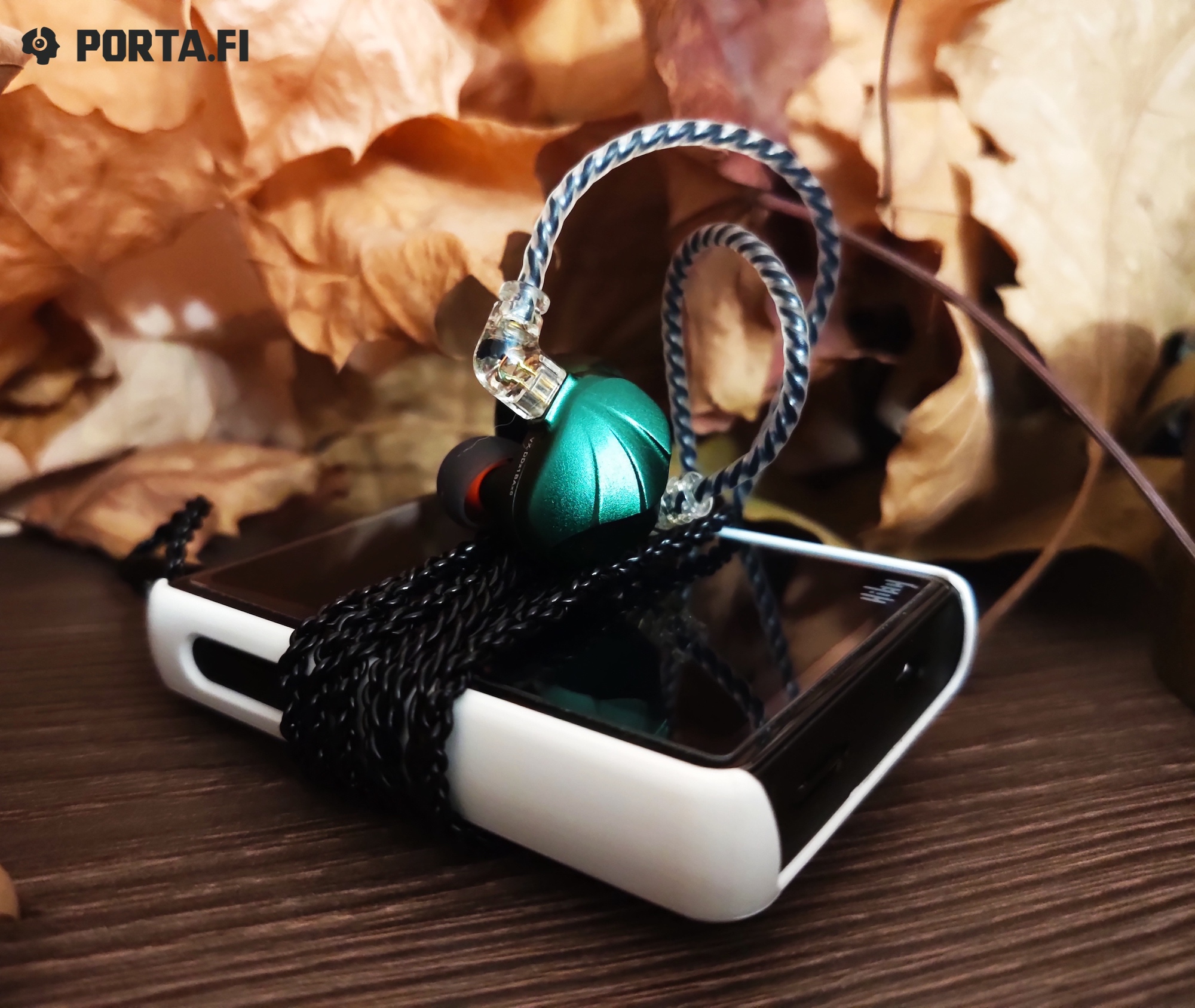 Mids are not colored, they are detailed, technical but with enough weight and thickness. On the one hand they are not so distinctive as they could be, but on the other hand they are not laid back. There is a slight accent on upper mids that adds distinctiveness and clarity. The foundation of all music is in the mids so you won't have any problems with emotion transition and timbres of instruments. Overall presentation is rather whole and musical. The level of details is good and they have correct balance between macro and micro details. Drivers however not always get along well together and you can clearly say where dynamic drivers go to armature. But of course you should know what to listen for to notice it, otherwise it is not a problem.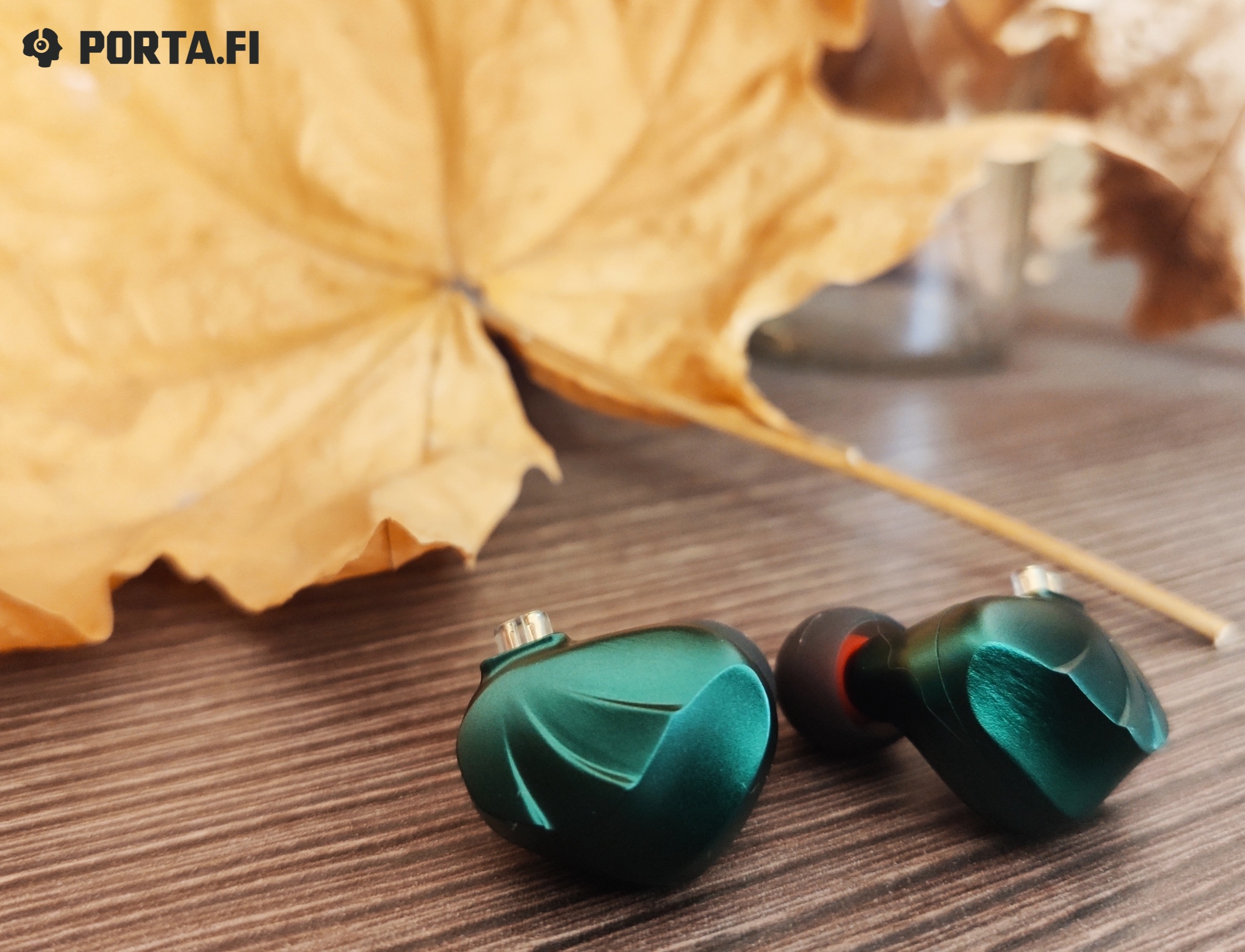 Highs have slight and accurate accent to level with the bass but it is less and IEMs do not sound bright. Even more, there is a roll off after 10 kHz to avoid compression artifacts and other things that make recording bad. There are, however, some peaks in this region, so if you are overly sensitive you shouldn't purchase these without prior listening. Speed and attacks are good and slightly accelerated and this brings more effect to recording.
The soundstage is average both ways and is slightly lesser in depth in comparison to width with good separation. Everything is built around mids so there is always a soloist and you can clearly hear him, but the IEMs do not forget about other instruments.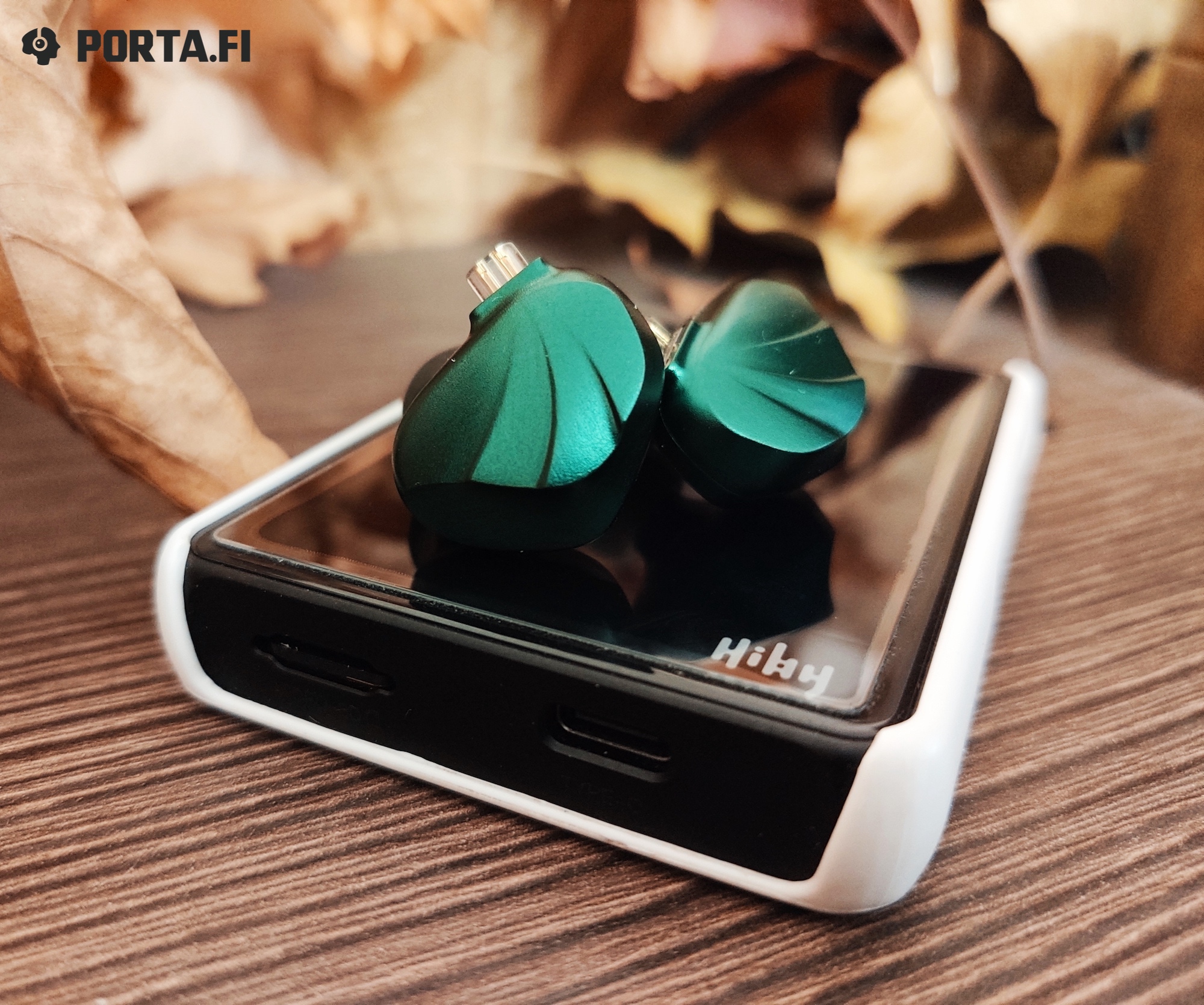 The IEMs are averagely tolerant to recording quality so of course you should try to get the best quality recording for better result but they won't show all faults.
Conclusions
The IEMs are rather good for their price — emotional, detailed and technical, so just feed them with your favorite music and good player.
Translated by: Vadim Kolchev