I'm sure Sony doesn't need any introductions. It's them who began to think "portable" in audio world and it's them who are one of the law-makers in this area. The company developers carefully follow the trends and of course it's natural that they have wanted to get into the TWS niche. Let's speak about their flagship TWS IEMs today.

What has always surprised me is the ability of Sony to work with various segments of their audience. They manage to release solutions for audiophiles, and some of them become legendary. They also release mass-market solutions. The good example of first category are Sony MDR-R10, that are not produced anymore, and as for the second — WF-1000XM3 are really good example. Together with previous versions the sales amounts are really huge despite the fact the price is not low. As of writing this review they cost slightly above $200.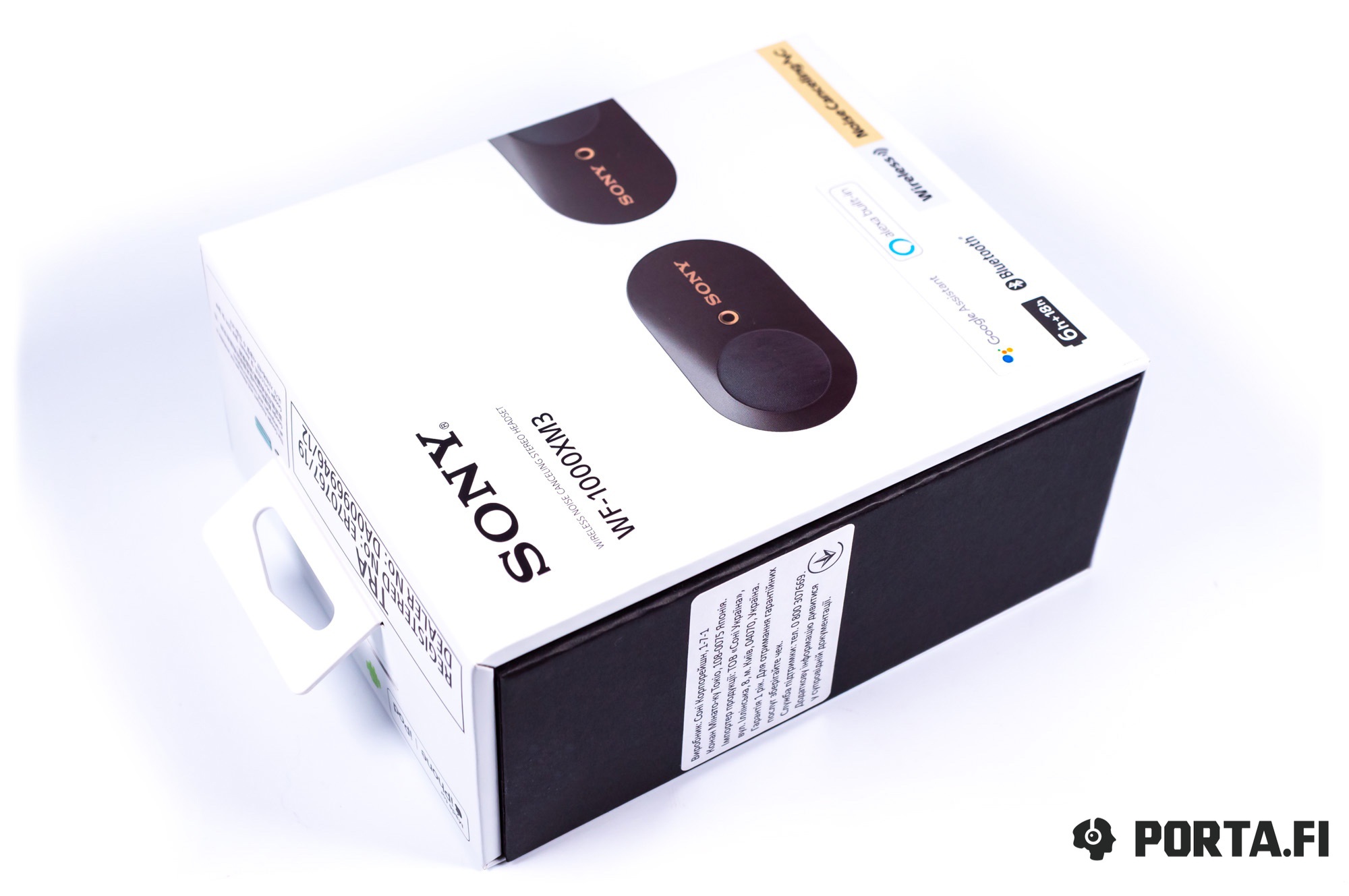 Let's find out how these IEMs have managed to get huge popularity from non-audiophiles, since this category is not prepared to pay much for sound.
Specifications
Transducer: dynamic
Frequency range: 20 Hz – 20 kHz
Wireless interface: Bluetooth 5.0
Codecs: SBC, AAC
Playback time: up to 6 hours with ANC, up to 8 hour without it
Additional charges from case: 3
Packaging and accessories
Everything is good in terms of presentation here. Nothing abundant, most of parts are made of different cardboard and paper types. On the other hand while unpacking you understand that designers of the company have thought this process over fully, since the user is led the right way by getting slight hints on what to do next.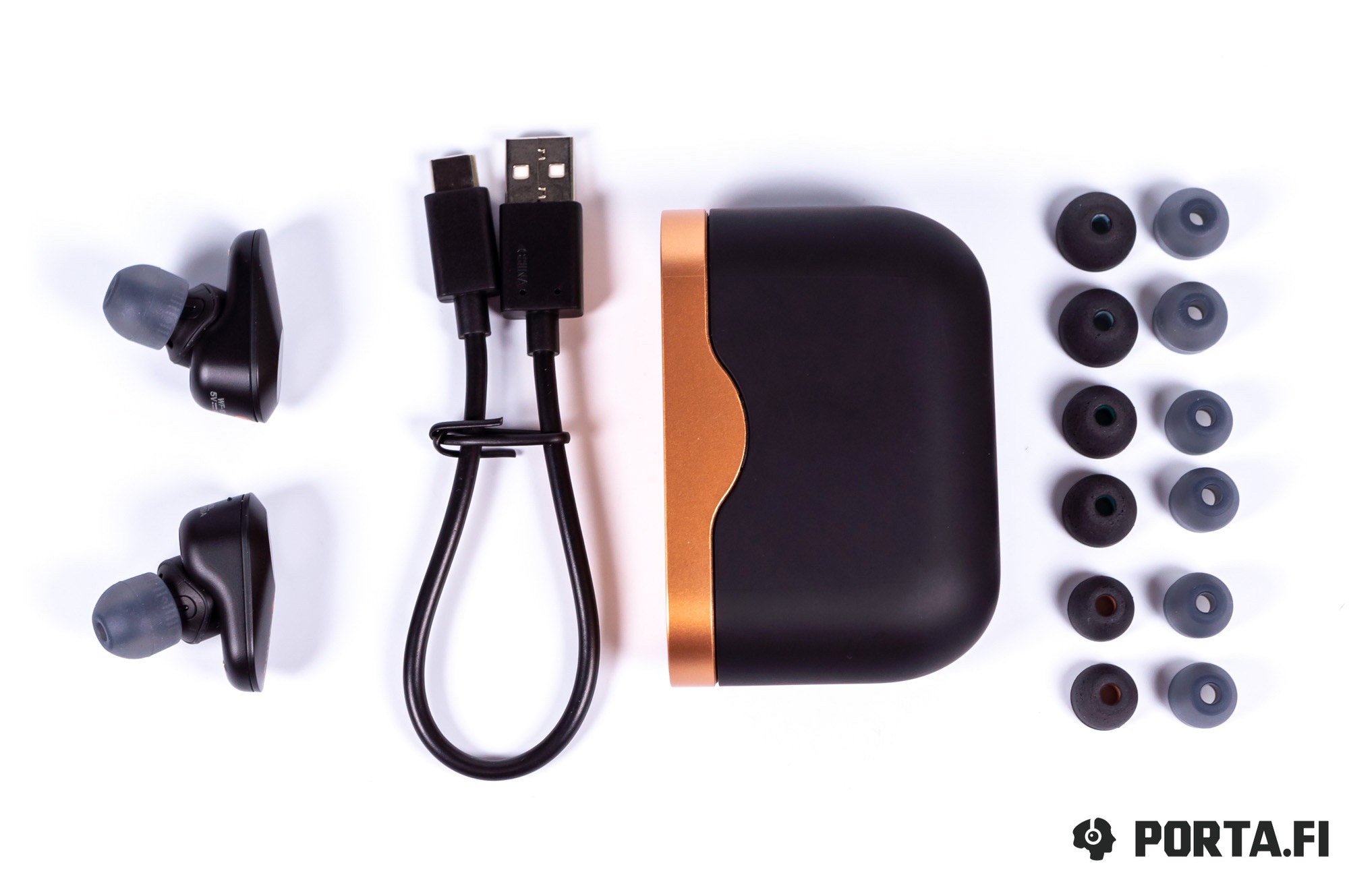 As you might expect, you find IEMs and case in box, as well as various paperwork, charging cable and two sets of 3 tips pairs: grey and black. Grey are usual silicone, they are different from standard ones by using more stretched out shape, but overall this is the most classical variant without any peculiarities. Black ones are notable more interesting – their material is thicker and resembles some hybrid between foam and silicone, so they are comfortable as foam ones and have less negative influence on highs comparing to traditional foam.
Design and controls
Here is where the designers have really shown themselves. It's not that WF-1000XM3 look unusual, no, it's the shape we will talk about. While many TWS try to repeat the shape of regular IEMs, these look like old hands-free sets (in a good way). You can choose among several colors with black and gold as the most common.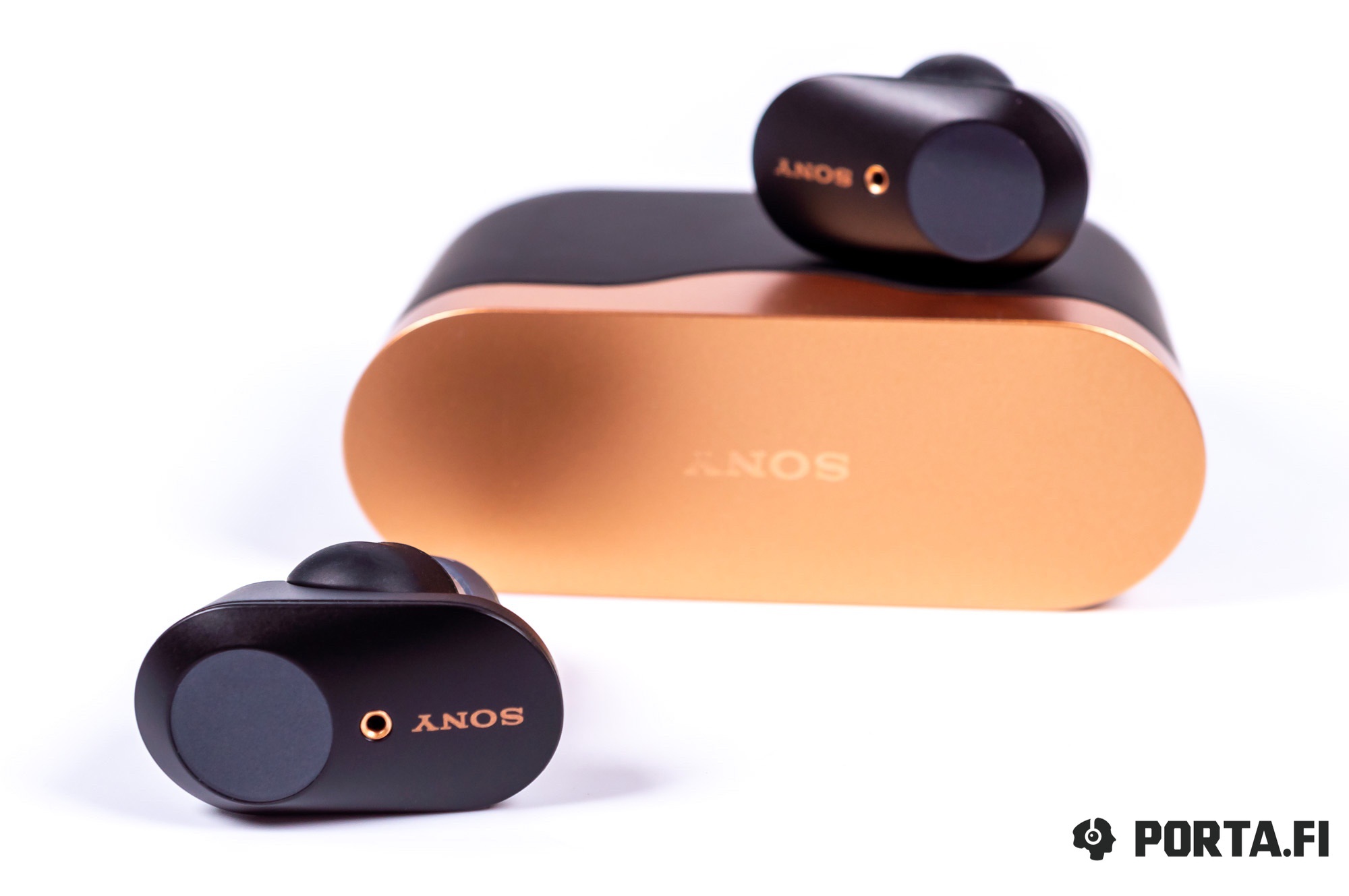 The bodies look like rectangles with rounded corners. In the upper part there is a sensor circle that allows to give commands to IEMs. Functions can be amended and defined in companion app. In the lower part of body there are LED indicators, but luckily their operation is not abundant. The inner part has a projection with nozzle in center. In the beginning it may take you several seconds to find desired fit, but after some time you'll install them immediately. Comfort is on a high level, but I've encountered some complaints on the internet, and probably it depends on individual ear peculiarities. It's also notable that the TWS hold well in ear and provide average isolation.
Charging case is larger than average in industry, probably because of the larger battery. It's made of black soft-touch plastic for most part, while cover is made of regular one, but the color is unusual bronze. There is a LED indicator below front cover projection that shows the process of TWS charging. The headphones are held with the help. of magnets and it's standard case nowadays. The projections for bodies are rather large, so it's possible to use custom tips and case should close no problem.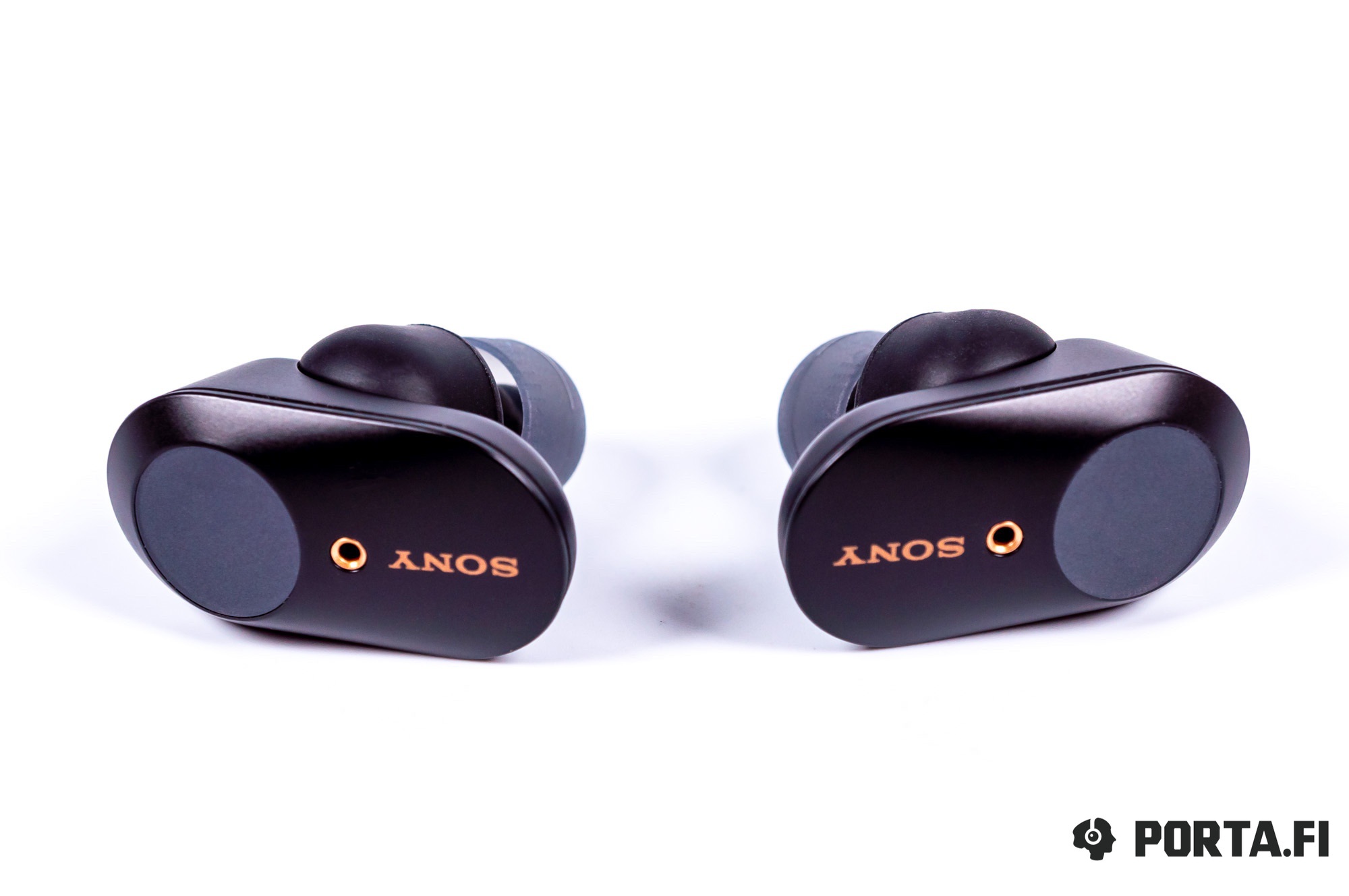 As for playback time, it's close to what manufacturer announces — I've got from 4.5 to 5 hours with ANC enabled and 6-7.5 without it depending on volume.
The controls are intuitive – there is a sensor pad on each earpiece that allows to perform certain actions. Of course it's up to you to choose the capabilities you need the most, but the main problem is that in the end you have only two ear pieces and there are at least 3 activities you might want – ANC toggle, volume and playback controls. After giving it some thought I have decided to give the first two a shot, so playback controls in my case have been limited by pause on putting out the IEM's (it can be turned off too). I have set volume controls for right earpiece (long tap — lower, single tap — higher) and ANC toggle for the left one. Single taps toggle it and long one enables 'transparency' that allows to hear outside sounds without having to take earphones off.
Of course there is a companion app where you can change preferences (auto pause, language of voice over, sensor controls function) and update the firmware. Here you will also get equalizer and DSEE HX function. Equalizer is rather simple — 5 bands for user setup and extra function of bass enhancement which traditionally has wow-effect as many other Sony products. There are also presets. DSEE HX is some kind of additional processor that enhances the soundstage but at the same time makes it less natural, so I prefer to turn it off. Apart from that it doesn't work together with equalizer (however this I keep turned off too for most of time).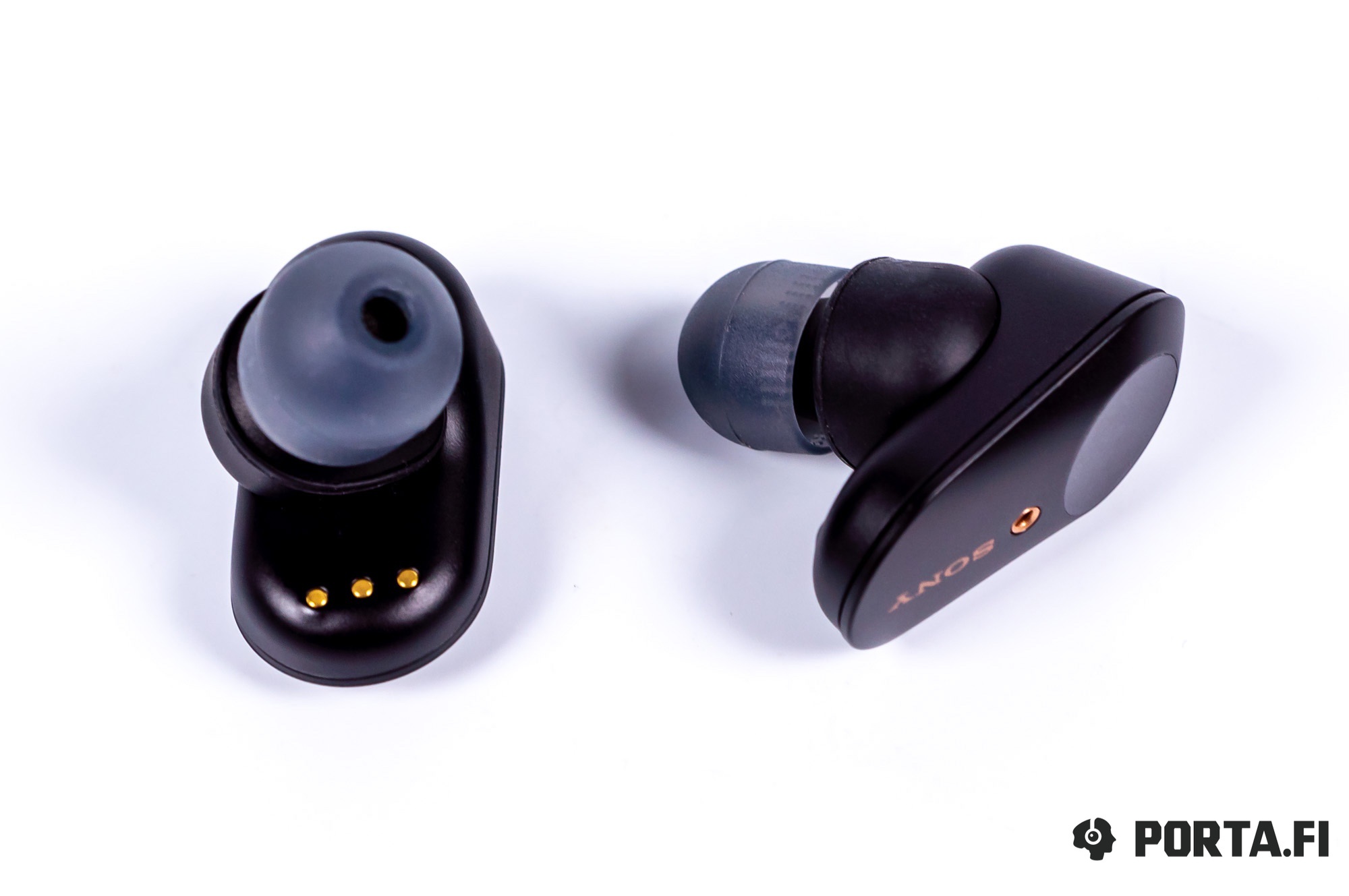 1000XM3 hold connection well and there is intermittence only when there is much interference, as in shopping malls with abundance of Wi-Fi networks or passing malfunctioning trolley. They also filter out the outside noise rather well — it goes both for ANC function and microphone operation during calls. Sony stay unreachable since they are the leaders in this area and have the best results in this area.
Sound
I have used FiiO M11 Pro и iPhone 11 Pro Max as transport.
Of course the absence of at least aptX (here we get only SBC and AAC) might be a bad factor for any other model, but Sony have used digital signal processor and have proved again that it is the future of audio. Of course in terms of audiophile sound you will find downsides, but those are not for people who search neutrality, and probably even vice versa. But let's speak about everything step by step.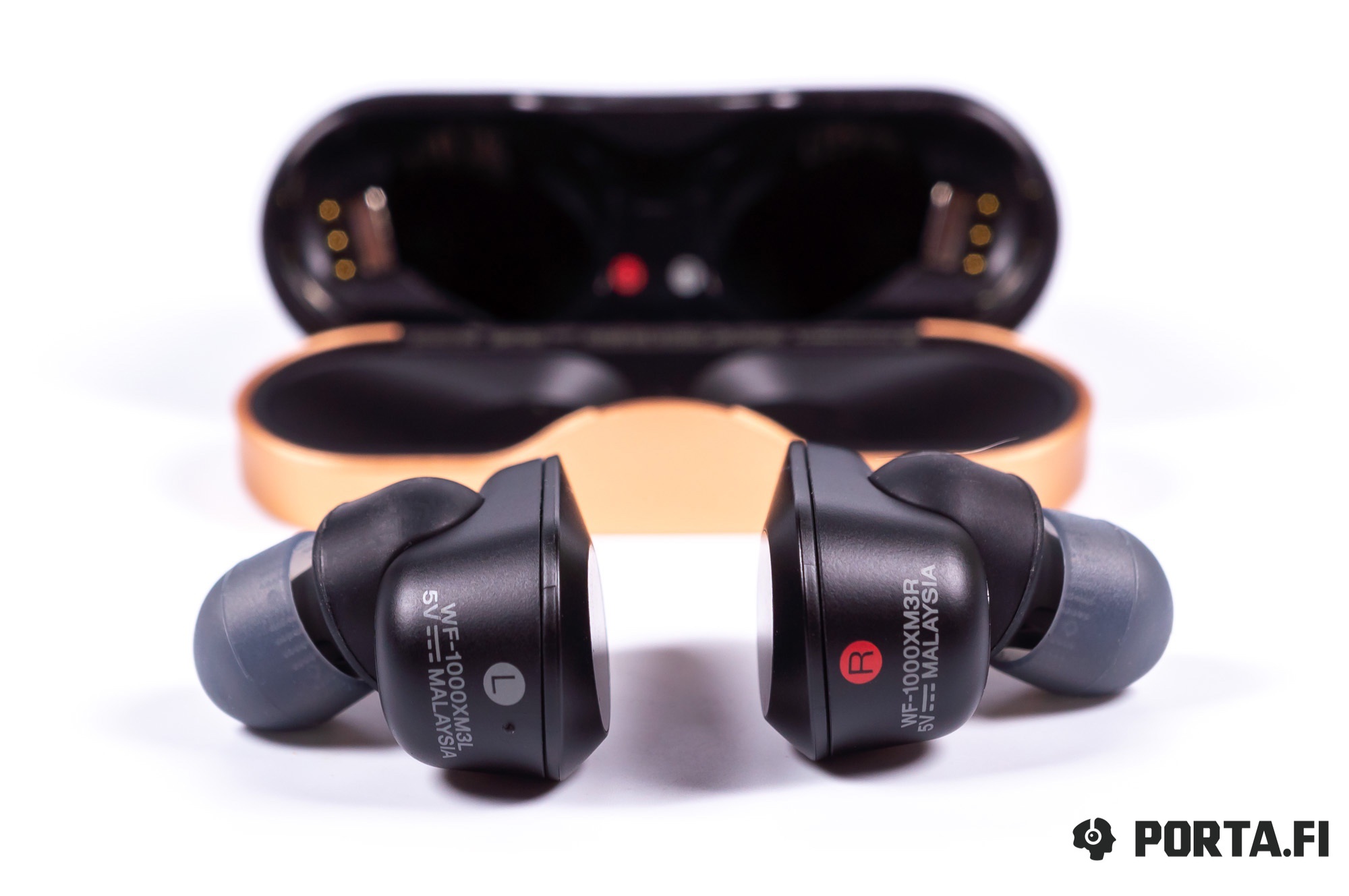 Bass is accentuated but not due to quantity, but due to emphasized slams, making them more springy and dynamic. Of course with ClearBass (or something like that) function you can create traditional bump in this area but I think defaults sound more attractive than enhanced result. Everything that falls into this frequency range part gets additional texture and shape. Technicalities, such as speed and control are made on normal average level, but it sounds really tasty.
Mids do not fall short, their emotions are enhanced too with some enhanced macro-details and other 'wow-moments'. Resolution is normal as well, it's not maximal that we have seen in TWS, but it's 4 out of 5, really. These IEMs are tolerant to recording quality (which has been expected) so you won't have any real problems with badly recording material. The soundstage is rather good (it's slightly above average in depth and width), it makes vocals distinctive from instruments. If you enable DSEE HX the soundstage becomes even bigger, but I think that such distance between instruments sounds unusual so I have decided to keep this enhancer off.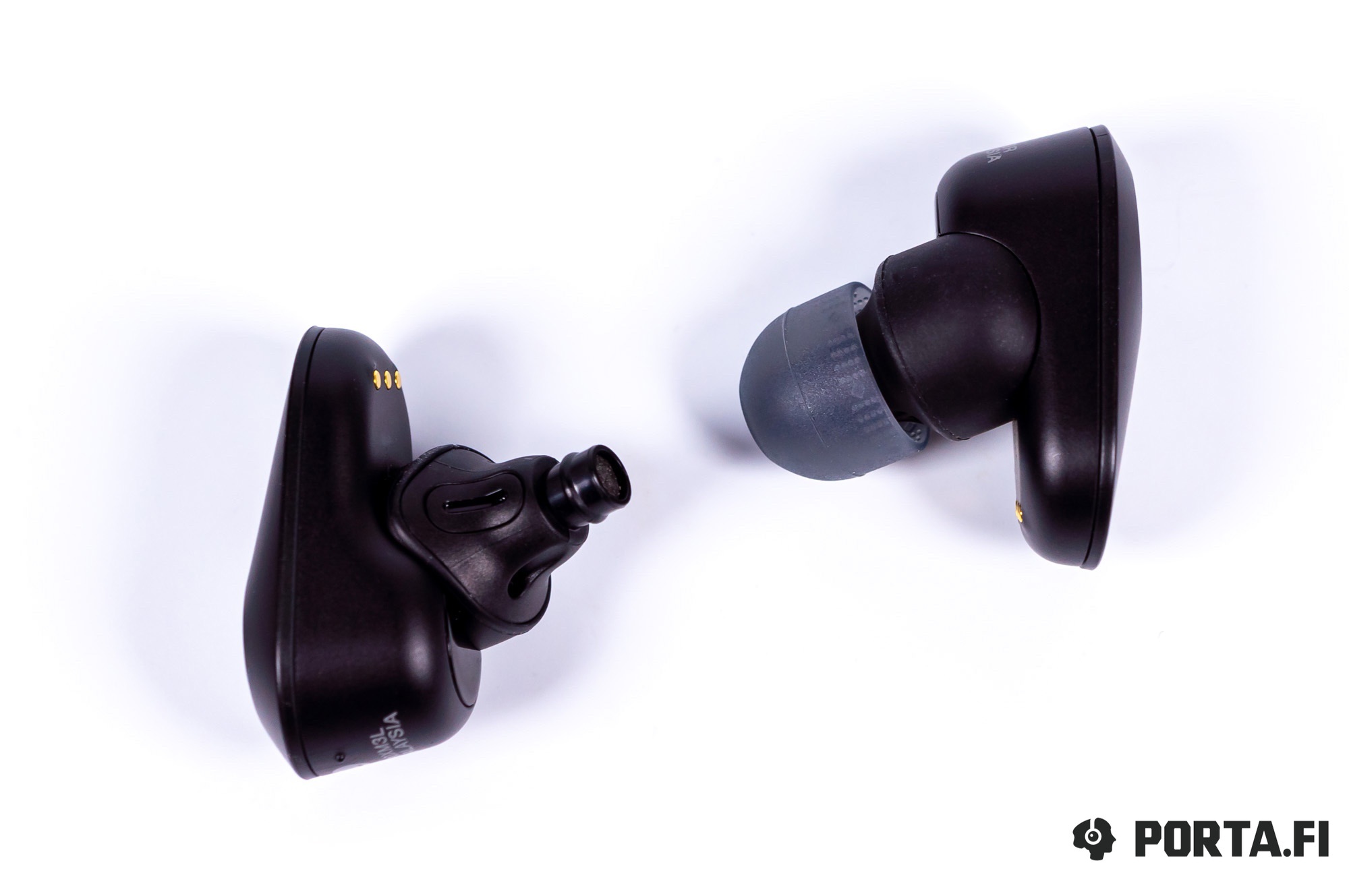 Highs are accurately balanced to appeal to lovers and haters of this frequency range. Of course the length is average as in other TWS solutions, but in this case they stay rather natural. Resolution is not record-breaking but you won't pay much attention to this given the overall wow-effect that is provided with DSP that gives additional air and clarity.
Comparisons
Unfortunately I've got no models to compare to 1000XM3 that it could really make sense. I can divide top TWS models into two categories — those who care about max resolution and neutrality (Mifo 07, Noble Falcon) and those who provide more striking sound, like Sony. There is not much sense in comparing these categories with each other since they are intended for different audience. Sony rivals should be sought among the likes of Apple or Samsung. I hope to return to those comparisons by broadening my collection with items that can be compared to them.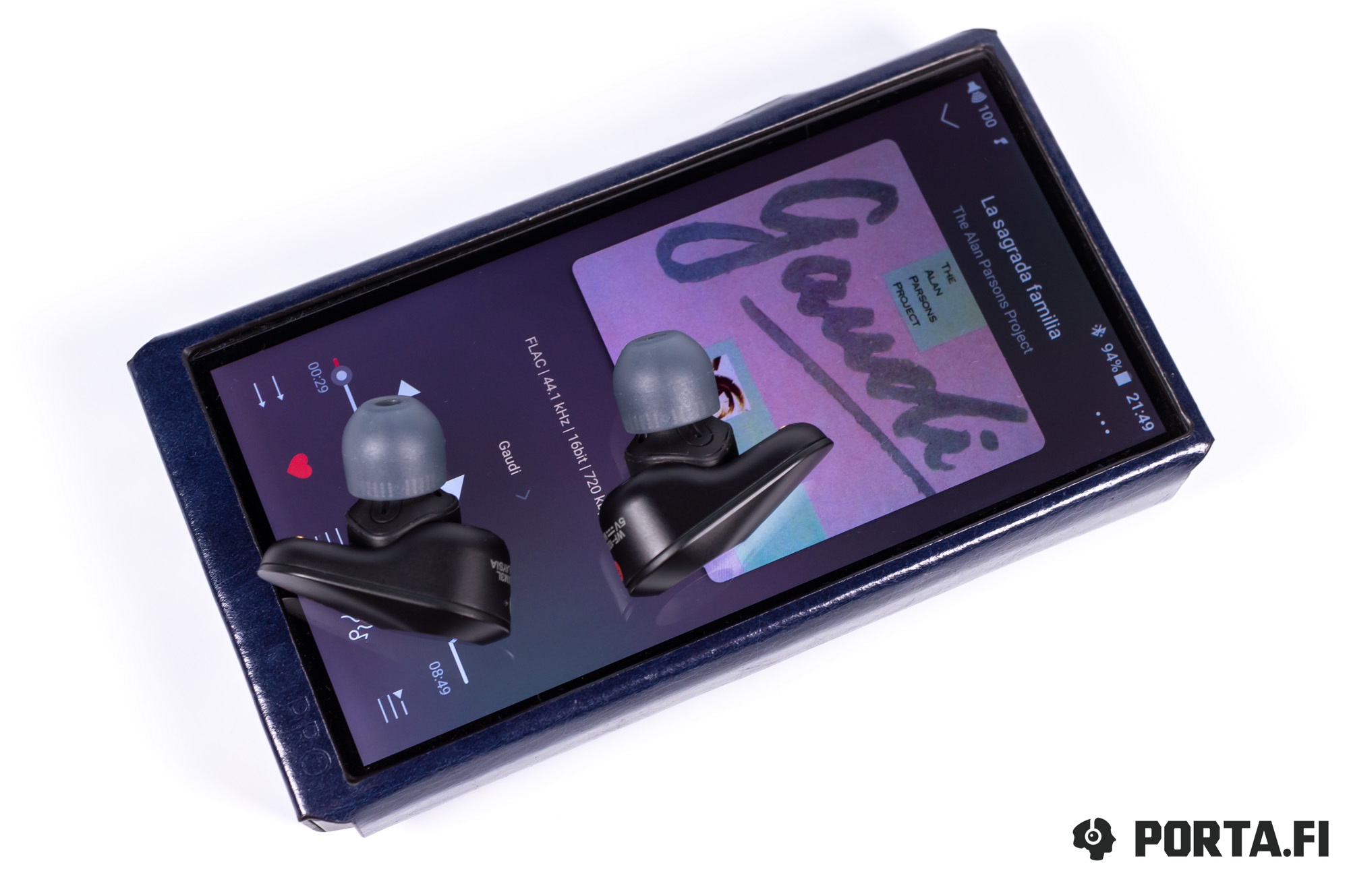 Треки-примеры
The Sleep Eazys — Bond (On Her Majesty Secret Service) In his fresh project, the major (probably) rock-bluesman Joe Bonamassa pays tribute to one of his teachers – Danny Gatton. It's no surprise that the main hit is the cover on the title 'James Bond' track reworked to sound in a heavy blues manner. As well as almost whole album this composition boasts full-of-drive riffs and good rhythm section, and TWS from Sony will shine to their potential.


Boniface — Wake me Back Up (Acoustic) How can the pop-musician show that he is a good one? One of the best ways is to release of acoustic album – in minimalist atmosphere you can easily understand if the artist and his compositions are good. Boniface has passed this check really well, since his tracks sound good and fresh unplugged, especially if we listen to them with the help of emotional IEMs like our Sony's.


Roger Eno, Brian Eno — Celeste The ambient icon and his talented younger brother who is known as a good pianist (he has played couple of tracks for 'Rattle That Lock' by David Gilmour), have released a new album. We can argue who has brought more to this album and the name of it suggests that it has been really collaboration. And it's true that the influence of both is notable and this makes the release more interesting. Of course True Wireless headphones are not the best ones to enjoy all the nuances of this track, but 1000XM3 show quite a level without disrupting its fragile magic.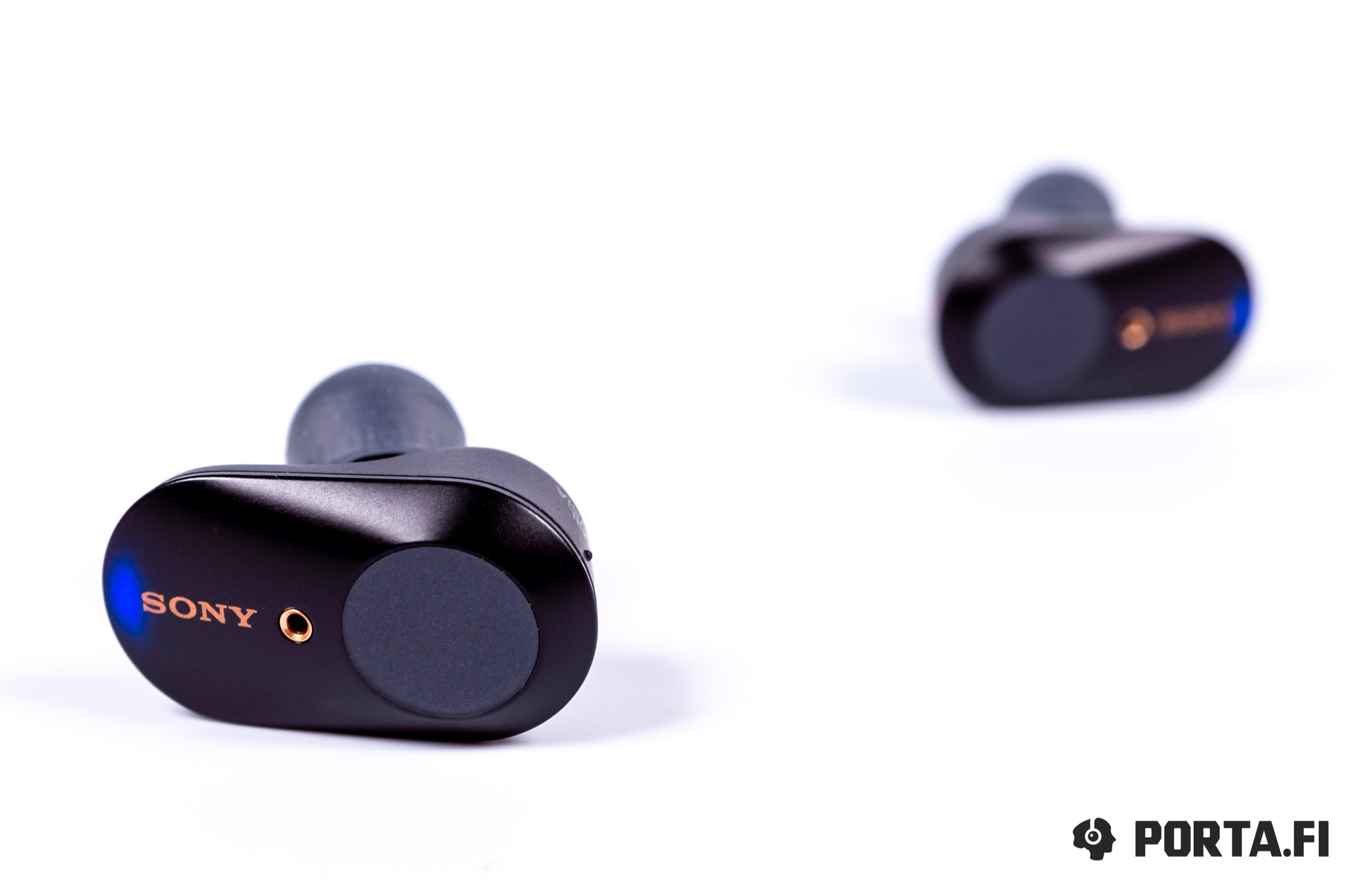 Conclusions
Sony understand pretty well what the audience wants and do their best to fulfill all expectations. Their TWS offer non-audiophile, but pleasant and involving sound while providing it with interesting technicalities such as ANC and 'transparent' mode.