I think if I have tried to build my own IEM brand, I will have gone a boutique way too — the same as IMR Acoustics. It allows you to think not about scalability or cost effectiveness, but of experiments with sound. So let's take a look about new product — updated IMR Aten.

Previous Aten generation has probably become the bestseller of the company: great combination of piezo tweeter and large dynamic transducer has been a success. So it is not surprising that IMR have decided to make a model re-issue and to use some new technology there — more recent transducer revision and fresh design. The price tag has remained the same — new Aten cost 400 British pounds, but as usual the company has great discounts for loyal customers.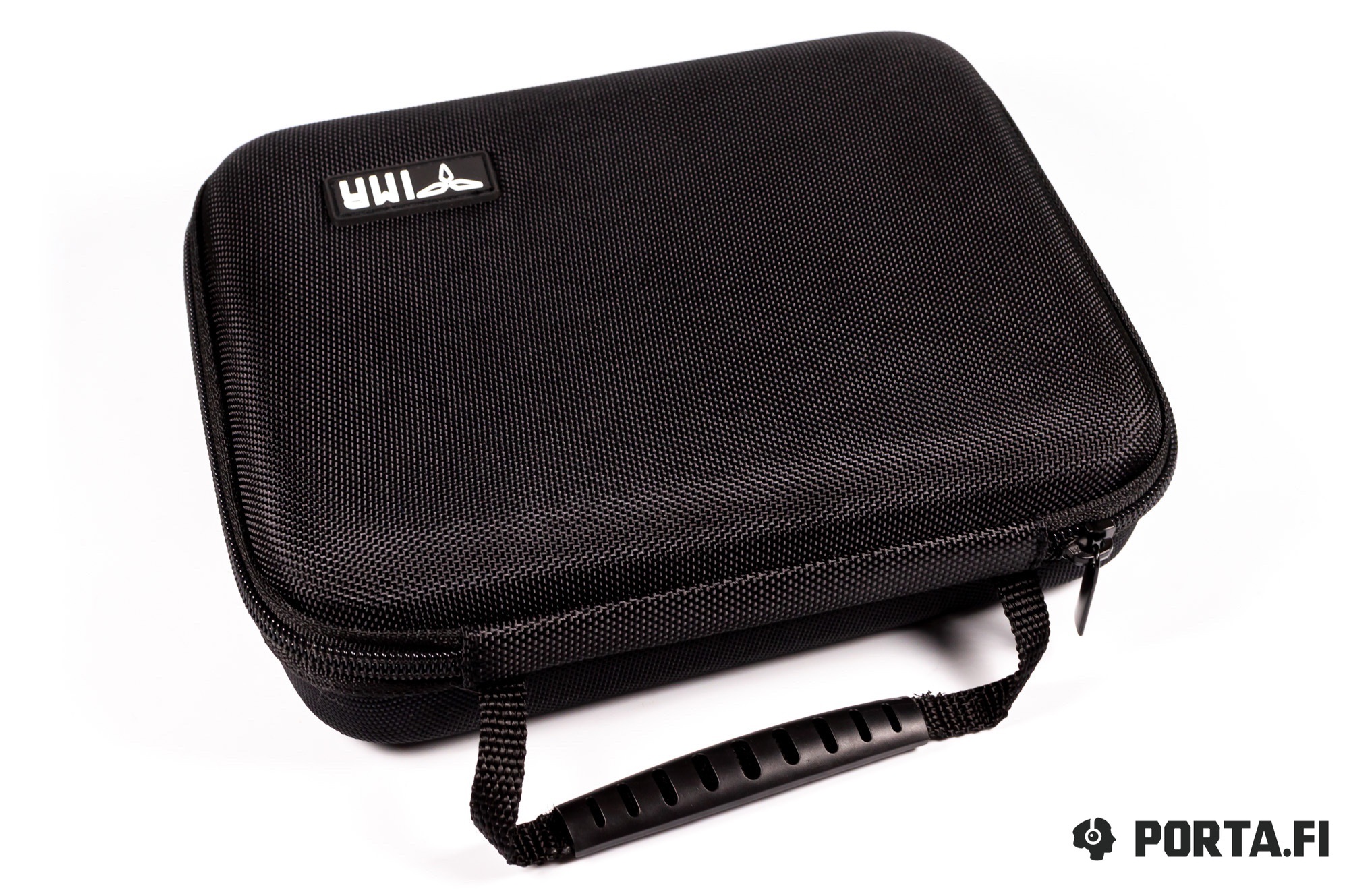 Specifications
Transducers: dynamic + piezo
Impedance: 32Ω
Sensitivity: 106±3 dB
Frequency range: 10 Hz ~ 50 kHz
Cable: detachable with 2-pin connectors, 1.4 m, 2 pcs.
Accessories and packaging
The company is stable in terms of presentation. IEMs again come in a convenient nylon case with soft material insertion inside to protect everything that is inside. Apart from headphones you het:
two cables (and two leather organizers for them)
6 pairs of filters for upper mids and highs
8 pairs of filters for lows
clip for cable
changeable vent ports
4 pairs of single silicone tips
2 pairs of foam tips
pair of double tips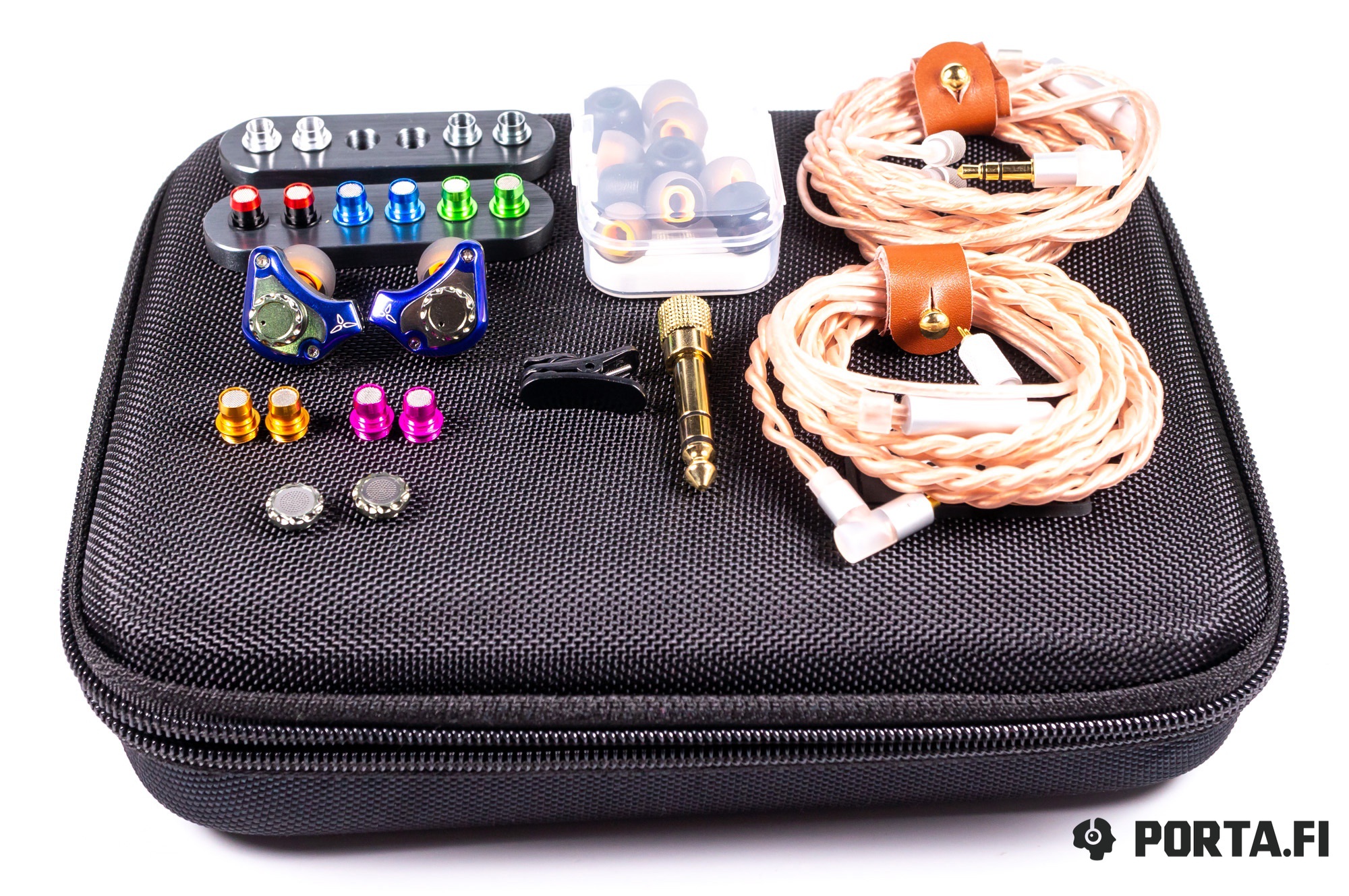 As you can see the accessory range is rather rich.
Design and comfort
IMR stay consistent with their design and try to maximally reuse the existing solutions, however this year they have upgraded the appearance of their headphones. Cylinders have been substituted for more complex shape reminding of half-moon. Different models will have various colors of shell plates. Todays model has a beautiful blueish-violet accent that looks gorgeous in metal.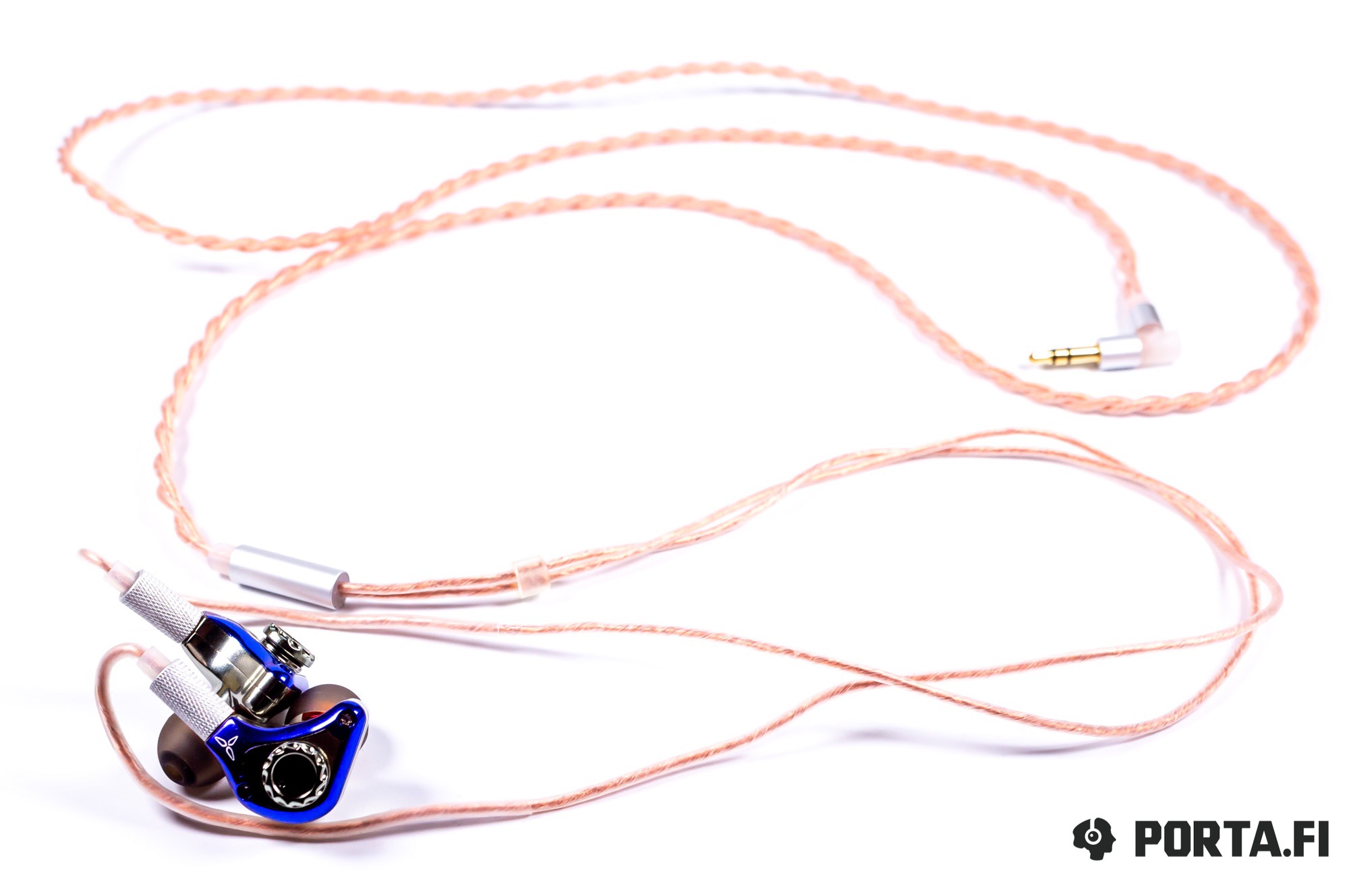 I have encountered complaints in terms of fit on the internet, but for me the fit is great and even long listening sessions are very comfortable.
Apart from that, we should note great build: the construction has many small elements that are well fitted together. All thread connections (there are three of them) have rubber fillers. By the way, in this model apart from two-level nozzles you can change the openness of model by using changeable filters. This means that there are 96 variants of sound now (if you ignore some obvious things as tip and cable rolling).
Cables (and there are two of them), are the same. They still have a length of 1.4m and stand out in terms of design. They are rather soft and almost lack microphone effect. There are standard 2-pin connectors with projections, but jacks are fully compatible with standard ones if they have outstanding pins.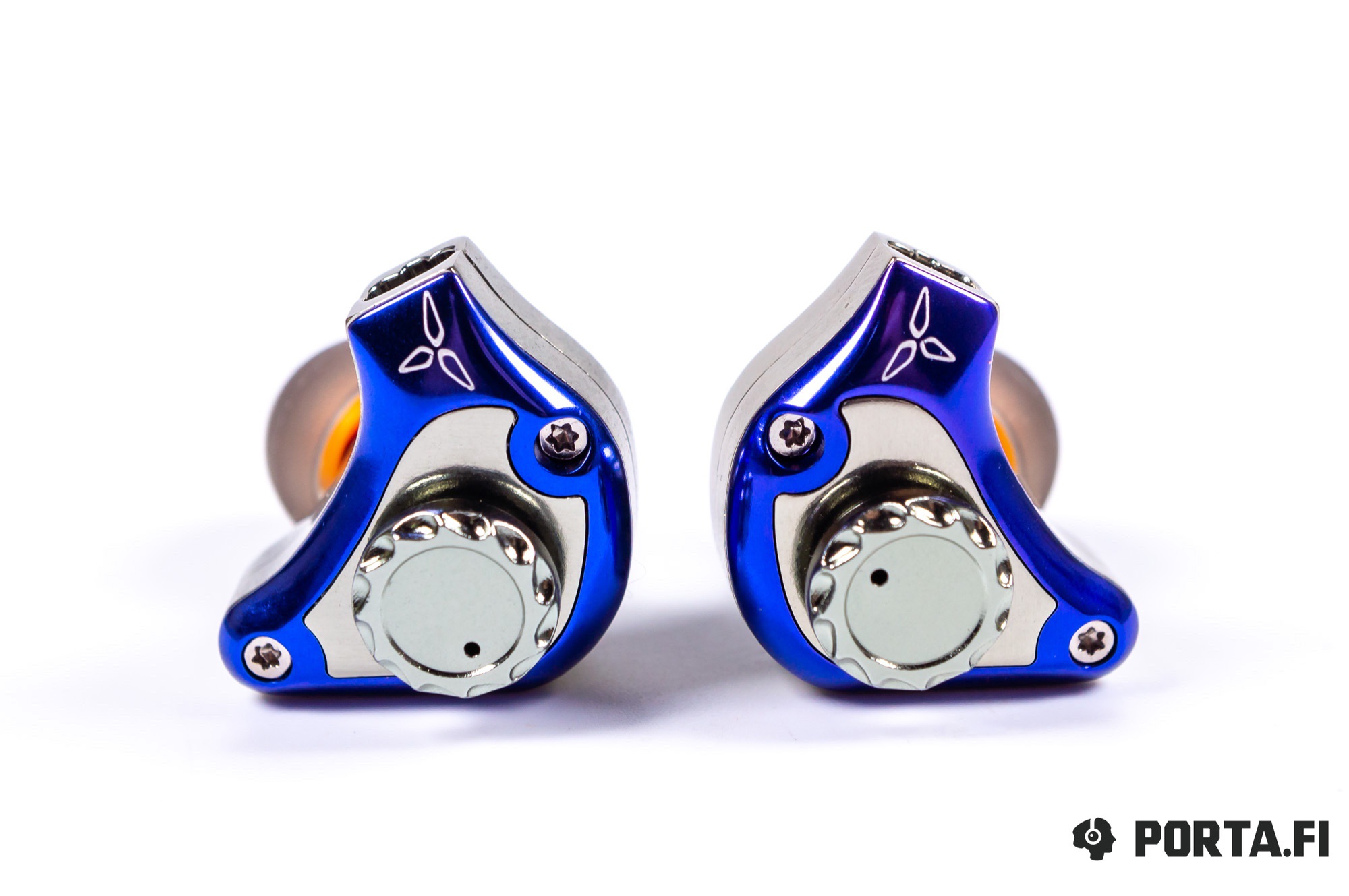 Sound
I have used the following equipment for listening purposes.
Yulong DA10 and Resonessence Labs Concero HP as DAC and amp
Apple MacBook Pro Retina 2016 as a source
Audirvana+ as a player
Lotoo Paw Gold Touch, Astell&Kern A&ultima SP2000 and others as portable players
Hi-Res recordings in lossless formats (Dr. Chesky The Ultimate Headphone Demonstration Disc and others)
As usual, IMR IEMs require long burn-in, usually for at least 100 hours, and during this period sound changes significantly several times. Of course such long burn-in is not usual but in this case it is natural that you should make burn-in before you start to choose filters, otherwise you may have to repeat your choosing session once again.
Speaking about filters, honestly, I don't understand questions such as — "advise the best combination". Experiments are part of buying pleasure in this case and the ability to check your own preferences and gain new experience. So I advise you to put couple of hours into filter rolling. I have tried many combinations and have decided to stay on filters I almost always choose: red mid filter + black highs filter. I use this combination to describe and compare sound.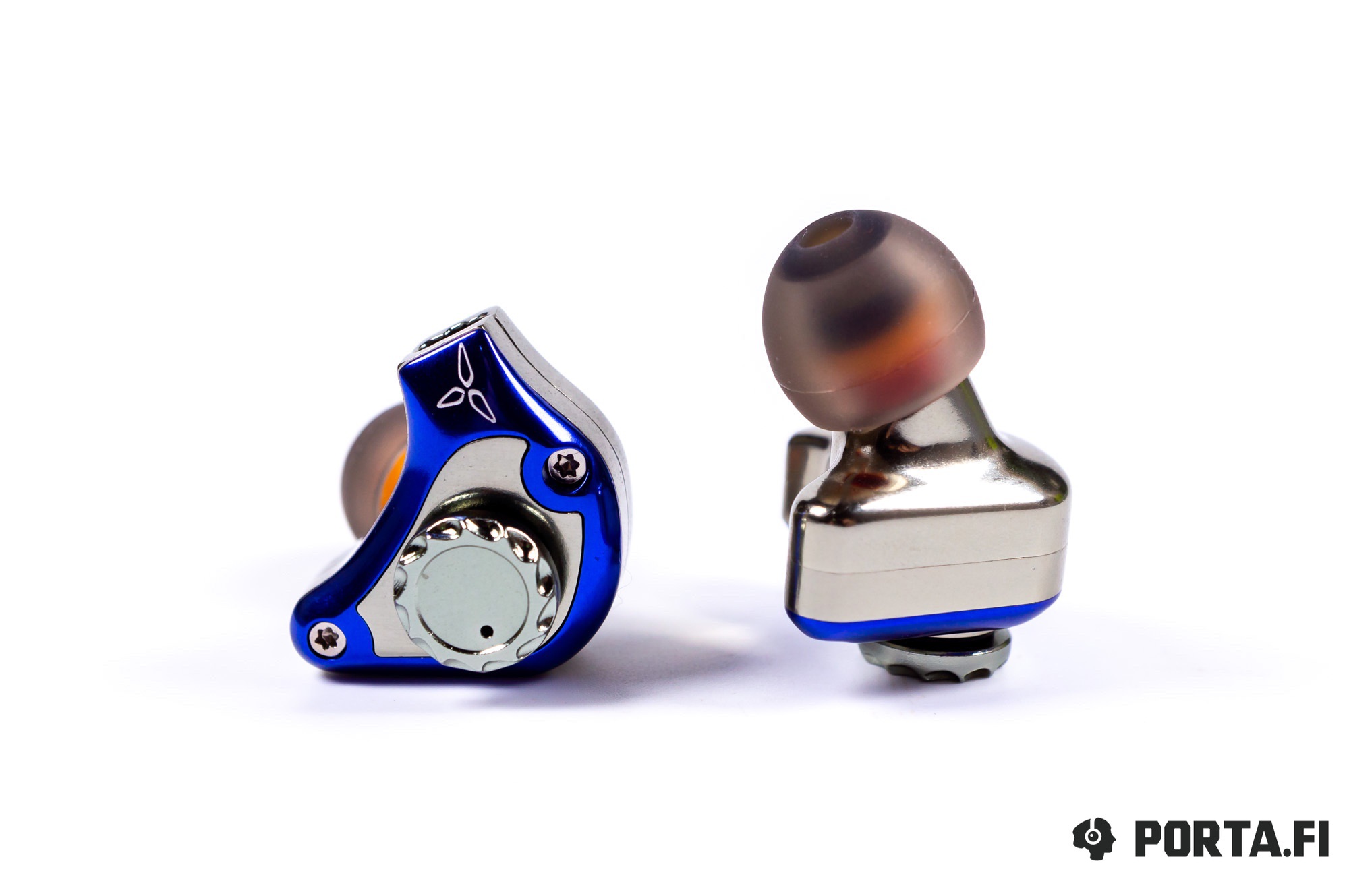 Upon the whole, IMR company can be characterized as manufacturer whose house sound tends to be colored and fun without sacrificing technical ability. The new Aten, being a successor of regular R2 model clearly demonstrate this concept. You can instantly hear that both Aten variants are part of one family, but have their own differences.
Bass has probably changed less. It may vary in wide range, but in my case it is very balanced and has great speed for dynamic transducer. The accent quantity is correct to provide good weight without having problems with textures. Lows have good depth and great control. Considering tuning options, New Aten will fit both bassheads and those who love natural sound. Of course the presentation of this frequency range is purely dynamic and the dimensions of transducer allow to move high amounts of air, which is clearly heard from the first seconds. The character of lows slightly changes depending on outer filters. With closed variant bass becomes more springy while with open one it is milder. The second variant seems more natural for me but the difference is not night and day.
Mids can be characterized as dynamic. These IEMs allow good resolution for mids, but still make emphasis on macro details and enhanced emotions. This makes them less critical to the recording quality, but still bad recordings are not for them. Instruments and vocals are presented with some wow-effect, with slight addition of weight that makes them even more shapy. The soundstage is not record-breaking, but still clearly above average in terms of width and depth. It can be also varied with openness filters. With closed variant the volume will be slightly less, but instruments have better shape. With open variant there is more width but with slightly washed out borders. But again, the difference is not at all huge.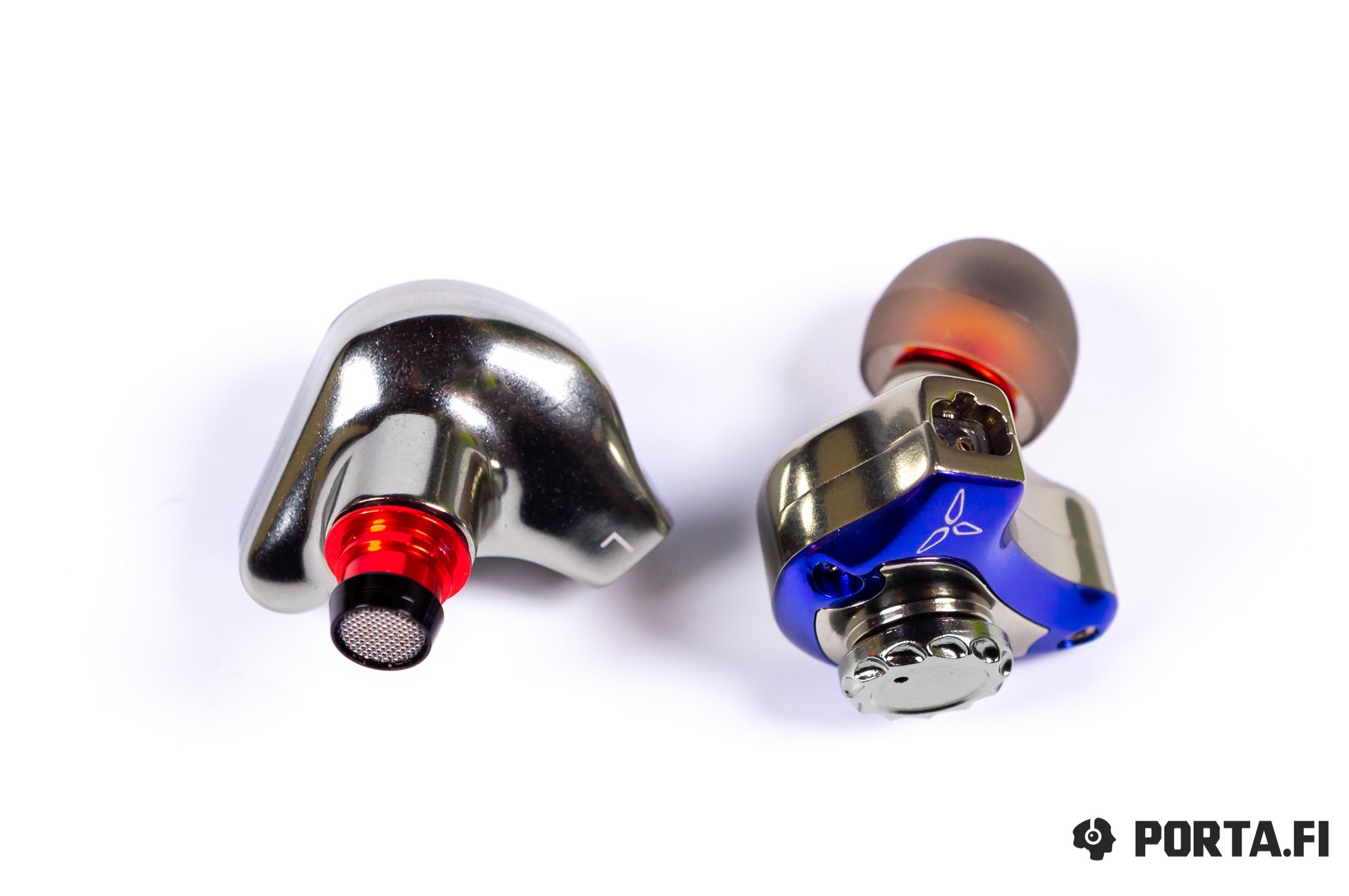 Highs are the most distinctive highlight of these IEMs. Due to used ceramic tweeter, the highs sound very detailed, technical, with great attacks and decays. Their length is clearly above average. On the one hand it provides great layering and overtones, on the other makes them not tolerant to badly recorded highs. This model won't be for people who do not like this part of frequency range, but for my taste the highs are very balanced in this model and due to their quality they do not sound sharp.
Comparisons
The IEMs are very different from other models in terms of presentation (especially in highs), so I will compare them mainly with other IMR models.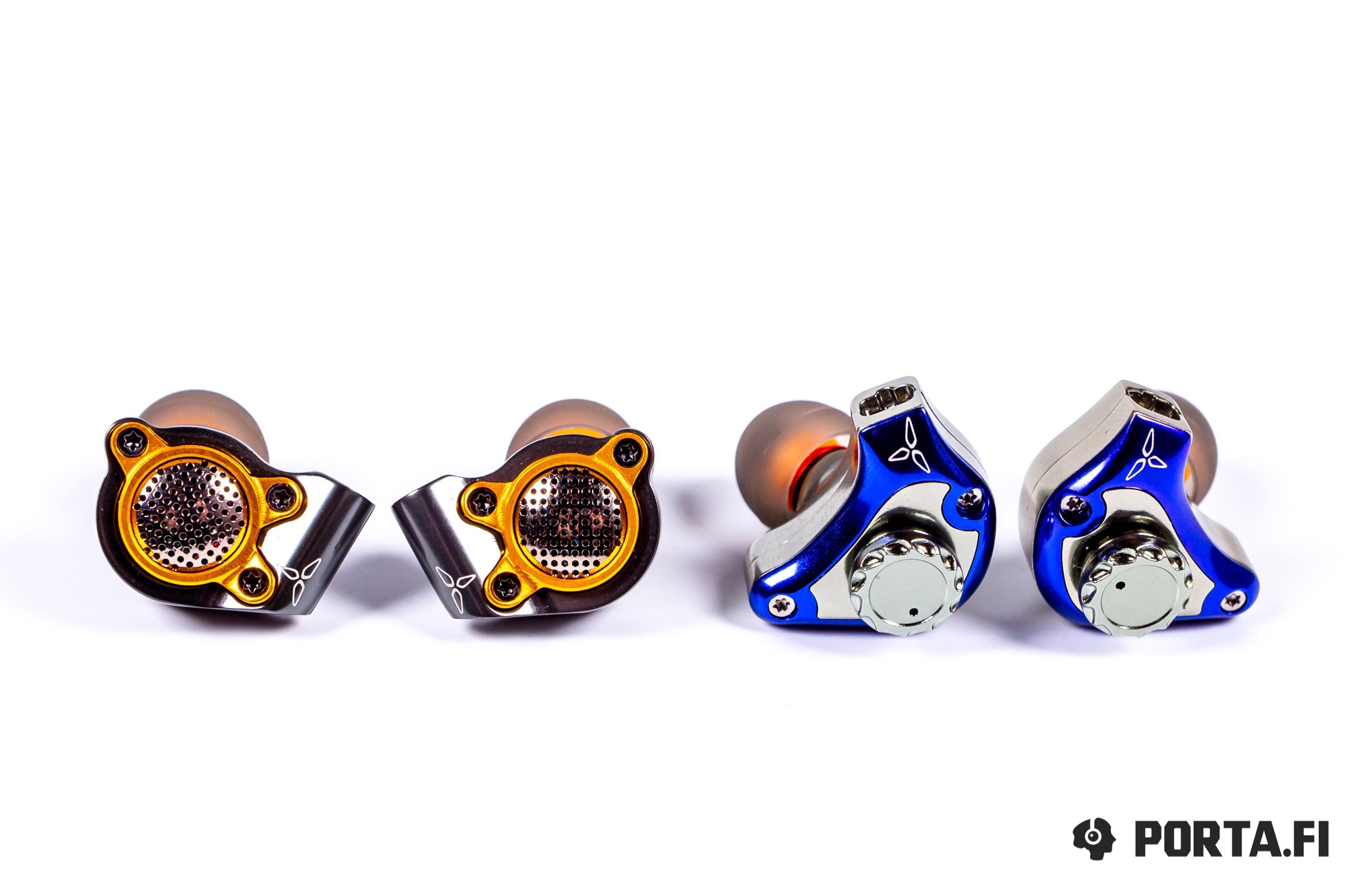 IMR R2 Aten Classical variant of this model is rather similar in terms of presentation, but New Aten have better mids resolution and more natural highs, due to new version of tweeter.
IMR Opus Mia This model provides more bass and more detailed upper mids due to having electrostatic transducers.
IMR Rah Having planar transducers, Rah have more technical and moved forward mids that have better focus on micro details.
LZ A7 Not to omit other manufacturers, let's speak about them shortly. New LZ model has similar highs, probably because of similar transducer technology (however I don't know why LZ have decided to use two tweeters per channel). Otherwise they are totally different from New Aten being more monitor with better focus on micro details and resolution.
BQEYZ Spring 2 Spring is more affordable model, but if we are speaking about piezo transducers, let's say couple of words about them. Spring 2 are even more emotional and having more drive, but less natural. New Aten clearly show why they cost more by bringing more natural presentation and more technical highs.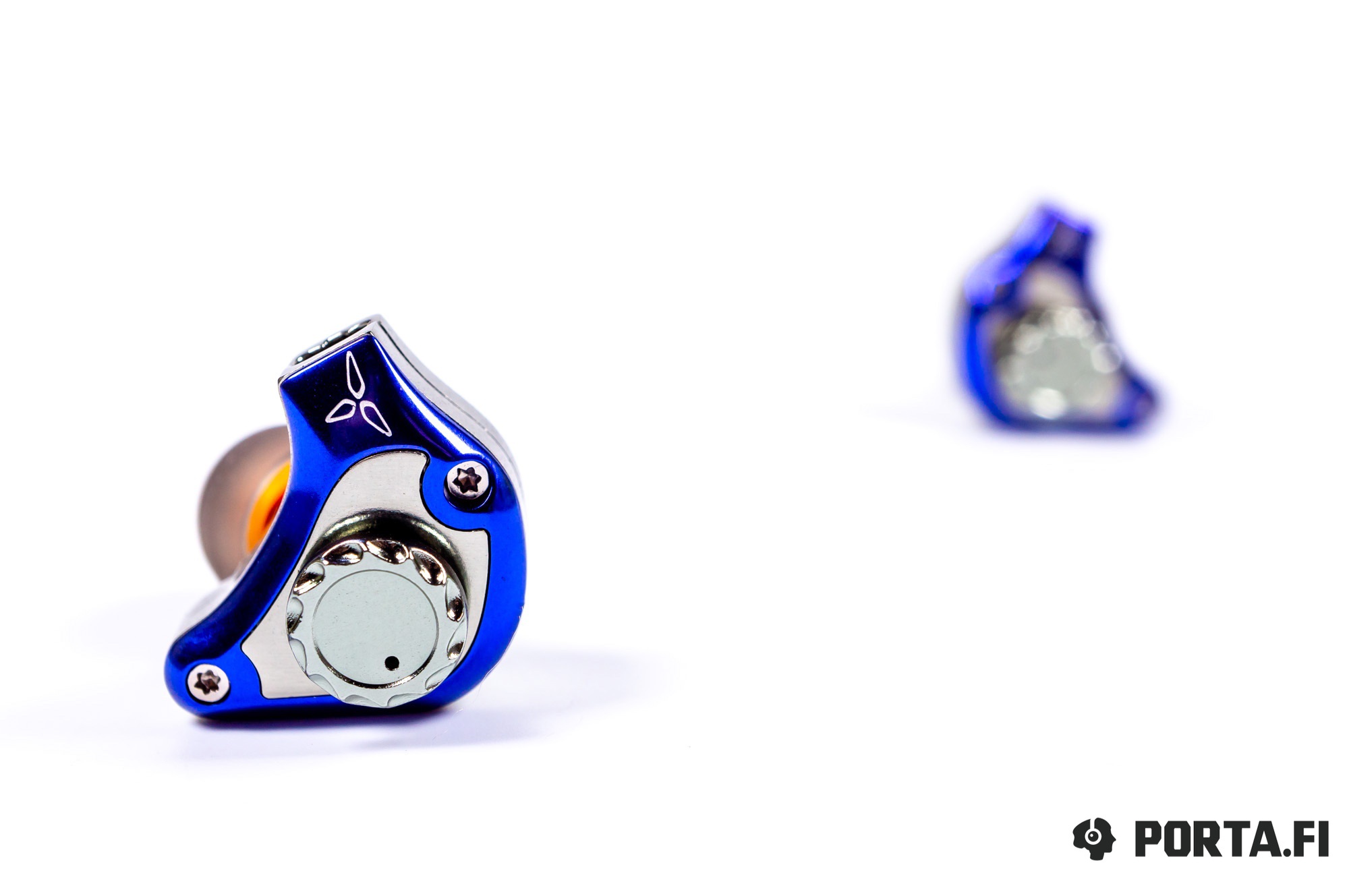 Compatibility
In terms of sensitivity the model is normal, New Aten do not need much power, but the background hiss won't be a problem too. It is more important to choose player that can drive them to full potential, especially on highs. I think that the choice can be limited to models from the middle of the mid segment to beginner top segment. The presentation character of course depends on user desires, but for me the connection with shanling players is really good.
In terms of style the model is universal and is moderately critical to recording quality — 7 out of 10.
Треки-примеры
Seasick Steve — Buddy Brown It's a paradox that modern times can see such old-school blues recordings. Only guitar, voice and vast blues atmosphere. Such minimalistic recordings are often critical to headphones since they require maximum naturalness. New Aten here work great, underlining guitar.
Brian Eno — Under (from "Cool World" OST) Breaking rhythm and melody that consists from different parts of music, partly stolen, partly bought second-hand, melancholy vocals that try to hold all this in place. And outstanding magnetism and atmosphere. A hard thing for Aten, but they play it like a pro: outstanding drums in combination with technicalities and vast scene allow to dig deep into this charming chaos.
Emiz, 808 Delavega — Win I don't know anything about this performer, just clicked on recommended tracks in Tidal and liked it. Interesting near-dub sound that is greatly played by Aten (no surprise given their dynamic transducer), clearly brings positive emotions and warmness that is needed in the end of 2020.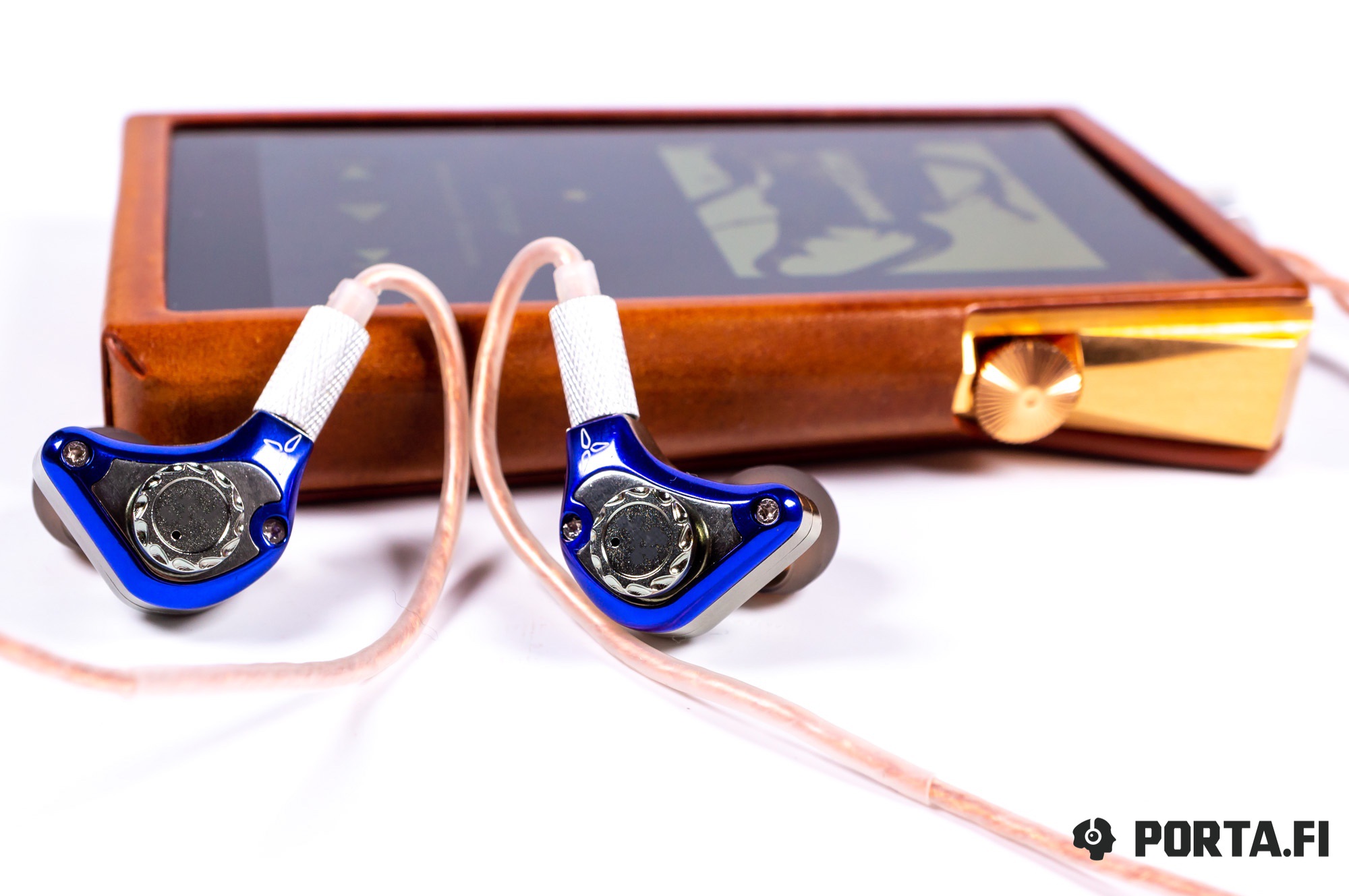 Conclusions
Great example of evolutional upgrade for a popular model to prolong its life cycle. I don't expect original Aten owners to upgrade but for those who want to step into IMR sound it is a welcome addition to lineup.
Translated by: Vadim Kolchev