You know, if iBasso haven't released their new flagship for half a year or even a year, nothing would have happened. DX200 is still one of the leaders of the "under 1000$" segment, but the company has decided to be modern and has presented a new model – iBasso DX220. However, despite the fact that the name change is "slight", the difference is not at all minor.
iBasso engineers always notice market trends. They have underlined the most important aspects to renew their flagship, according to 2019:
the screen has become bigger and obtained fullHD resolution, the borders diminished
Bluetooth has been upgraded to version 5
RAM incresed to 4GB (from 2 GB)
all QuickCharge standards supported
firmware updated and is not only more modern in terms of appearance, but has also got MQA support and ability to avoid Android resampler
Of course, the sound part has also been revised, but the changes are not that striking. iBasso have decided not to change what doesn't need to be changed. There are the same double ESS Sabre 9028 DACs and XMOS chip for USB interface. The engineers added two more clock sources (now there are five in total) and added one more gain level. Also the noise level is less and the amplifier has been revised.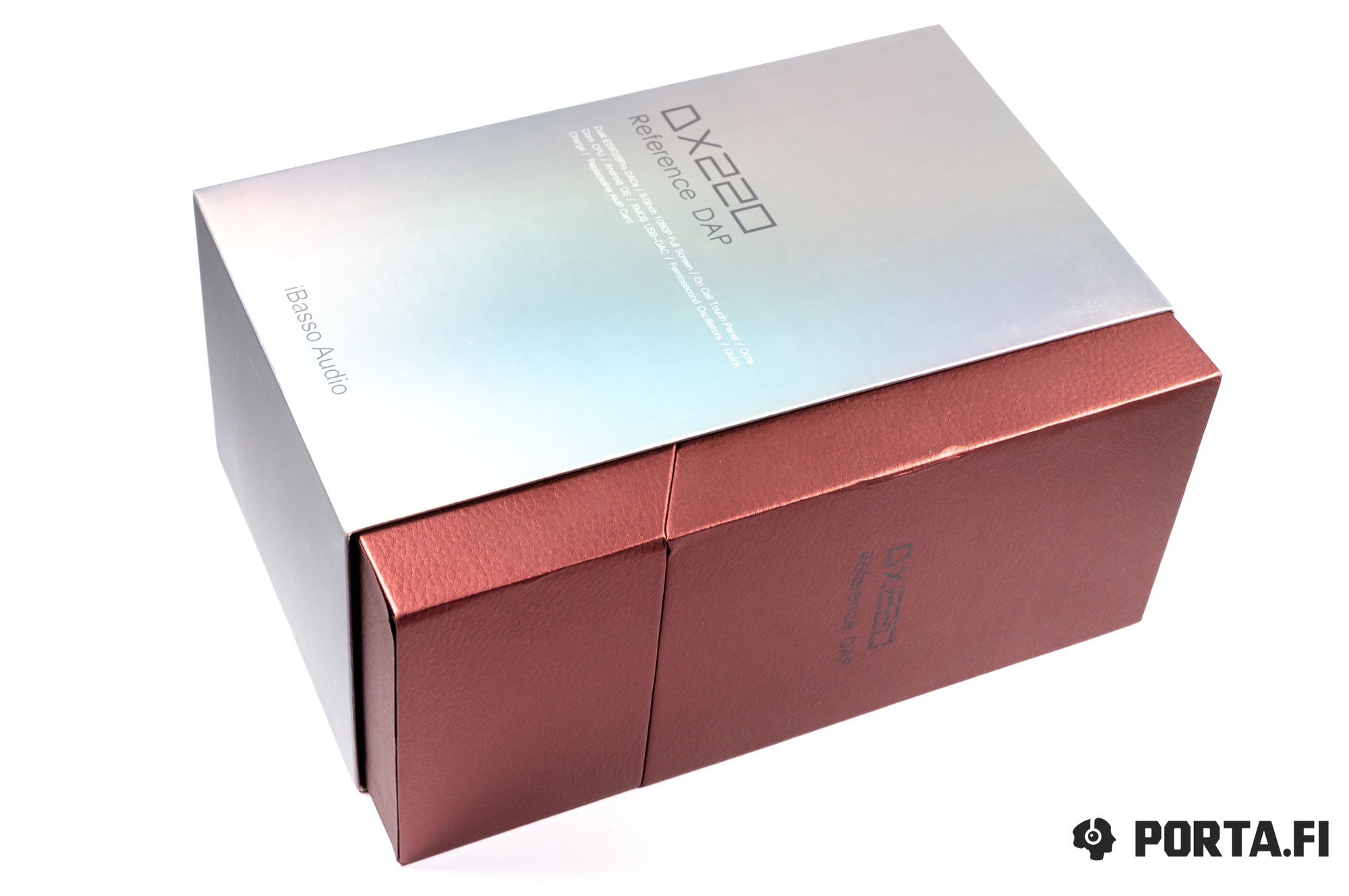 Such approach led to the fact that the price of iBasso DX220 remained at relatively the same level. This means that DX200 is end-of-life from now.
Specifications
Processor: 8-core ARM
DAC: 2 × ESS Sabre 9028
Frequency range: 15 Hz – 45 kHz (±0.1 dB)
Total harmonic distortion+noise: 0.00018% (32Ω @ 3Vrms, balanced), 0.00035% (32Ω @ 1.8Vrms, unbalanced)
Signal/noise ratio: 125 dB balanced, 123 dB unbalanced
Output voltage: 6.2Vrms balanced, 3.1Vrms unbalanced
RAM: 4 Gb LPDDR
ROM: 64 Gb
Wireless interfaces: WiFi 5GHz, Bluetooth 5.0 (two-way)
Bluetooth codecs: aptX, LDAC
Screen: 5″ IPS, 1920 × 1080
Battery: 4400 mAh, 3.8V Li-Polymer
Quick charge support: QC3.0, PD2.0, MTK PE Plus
Play time: 8 – 9 часов
Charging time: 70% in 1 hour
Memory card support: MicroSD
OS: Android 8.1 + MangoOS
Supported formats: MQA, APE, FLAC, WAV, WMA, AAC, ALAC, AIFF, OGG, MP3, DFF, DSF, DXD
Playlist support: M3U
Max resolution: up to 384 kHz/32 bit, DSD512
Dimensions: 126 mm × 71 mm × 19 mm
Weight: 240 g.
Accessories and packaging
The box has remained the same in terms of construction, but the company has changed the materials (the outer box resembles metal and the inner one – the leather imitation). The box is still opened in a diagonal way, providing access to a vertically standing player. The accessories have remained approximately the same as with DX200, and here we get:
leather case(now without brown color and without clip)
burn-in cable (I still doubt it helps)
USB-C cable
coaxial output adapter
protective films for both sides of player
protective glass for screen and special napkin to wipe the screen before glass application
liquid for firm application of the glass (I couldn't use it properly, probably there is a secret)
All stock cables look very solid, connectors are made of metal. It is obvious that iBasso doesn't save on accessories and I would advise other companies to take notice of that.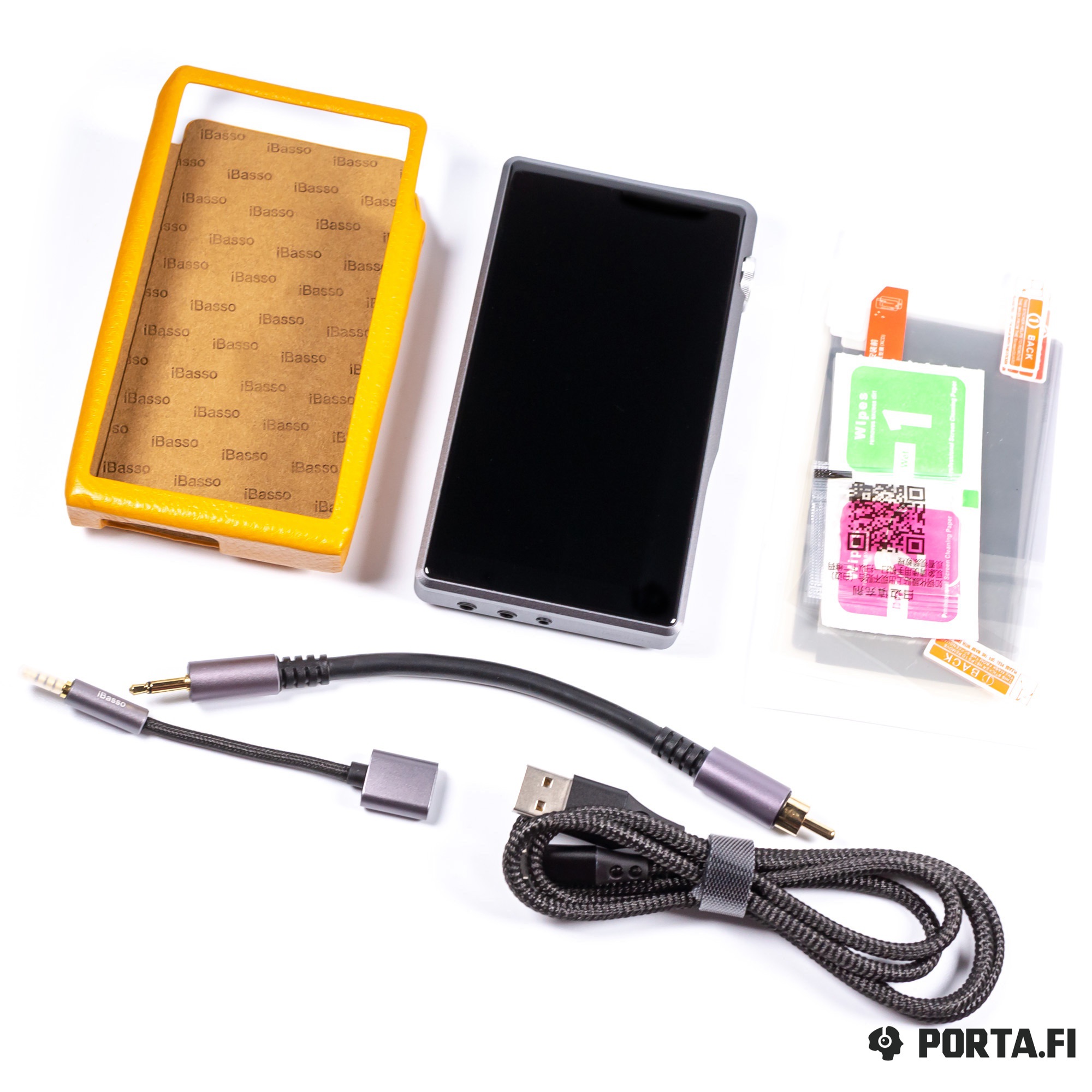 Design and controls
Usually the appearance of the player determines the popularity of the player on the mass market and iBasso has done their best to provide their new flagship with modern look, mainly of course with an enhanced screen. You may think I pay too much attention to it, but this is where the changes are very obvious.
DX220 has received a 5″ FullHD screen with popular 2.5D effect. Interesting, that the player has become even a little smaller, as iBasso have managed to remove the borders of the screen. We have to admit, DX200 has a good screen, but due to great view angles, high resolution and good brightness it looks like hello from the past.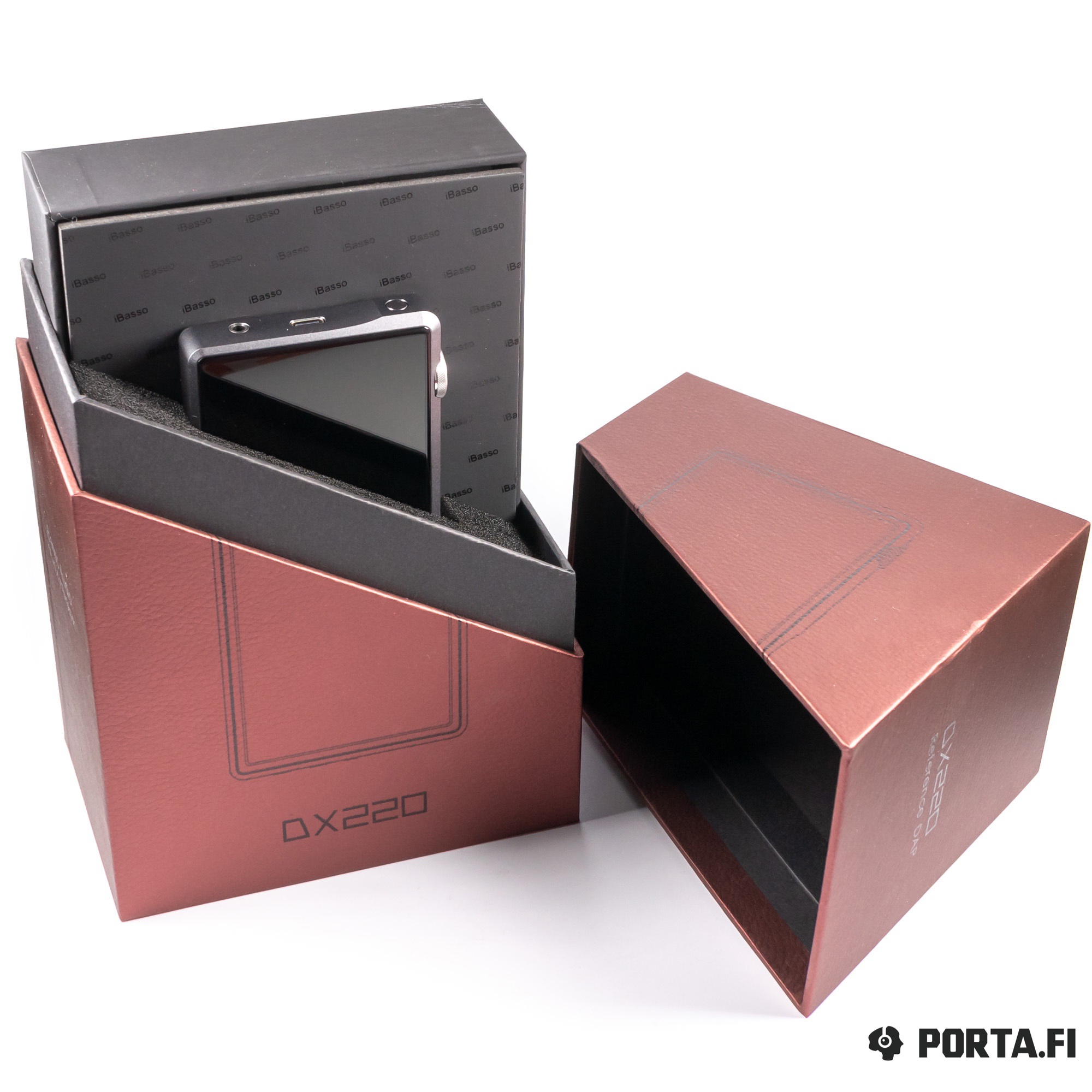 The steel body design has been improved as well. iBasso have removed the protective bar on the volume wheel and have made the peak with the power button smaller. The back panel is now glossy and there are the wireless antennas under it. It is separated from the motherboard with metal and this allowed to get better signal and to diminish interference.
The back part of the amplification module has become glossy as well, so old modules will look somewhat unnatural (and yes, the player supports all of them). However iBasso has promised to produce old modules in a new design and will also produce special stickers (to mask the difference in design) for those who have already purchased modules.
Upon the whole, the controls have remained mainly the same. The left part has a microSD slot. The player has 64GB of internal memory, but of course the space is never enough. The upper part sports the power on button, coaxial output and USB-C connector. The latter is as universal as it could be and supports everything, from three quick charge protocols to USB OTG flash drives and external DACs. Of course, iBasso DX220 can be used as DAC itself and there is a separate XMOS chip and complex clock sources combination. This makes DX220 and advanced external DAC even in the modern desktop DAC world, and of course it is one of the tops in the portable world.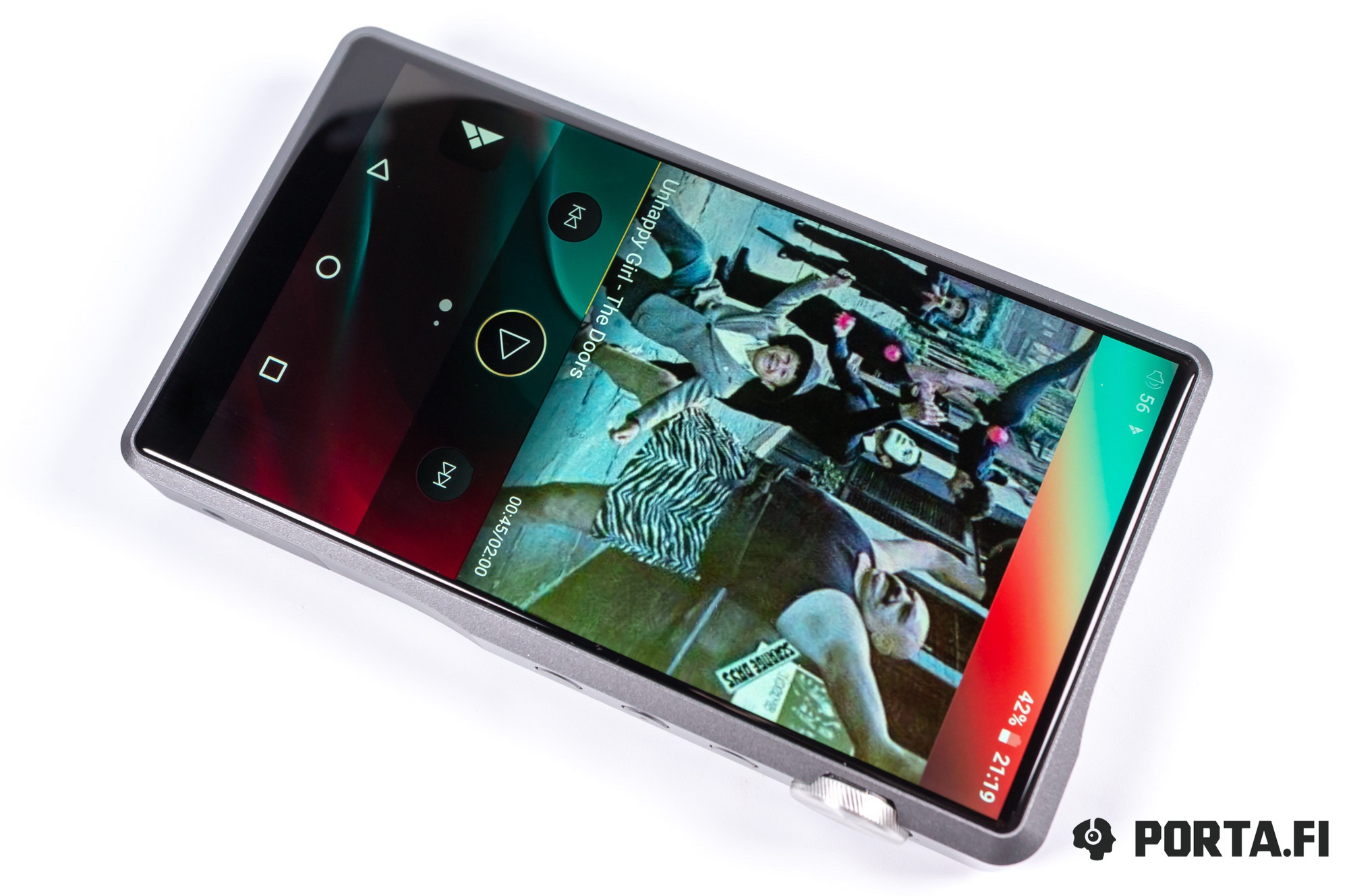 With stock AMP and MEEAudio P1 as a workload the player lasts for 7 hours 50 minutes of playing FLAC 44.1/16 files. This is not an outstanding result, but if we take into account the audio and computing power of the device, the numbers look great. Probably with more sensitive IEMs it will show even better results. By the way, quick charge is really quick so this is not a problem at all and brings additional comfort.
The right part of the player sports the volume wheel with quality encoder and three buttons to control the playback.
The player is rather big as well as DX200, but still a little smaller and in my opinion it is better to fit into a pocket. The 2.5D screen deprived player of its primary brutality. The build quality is great in comparison to most competitors.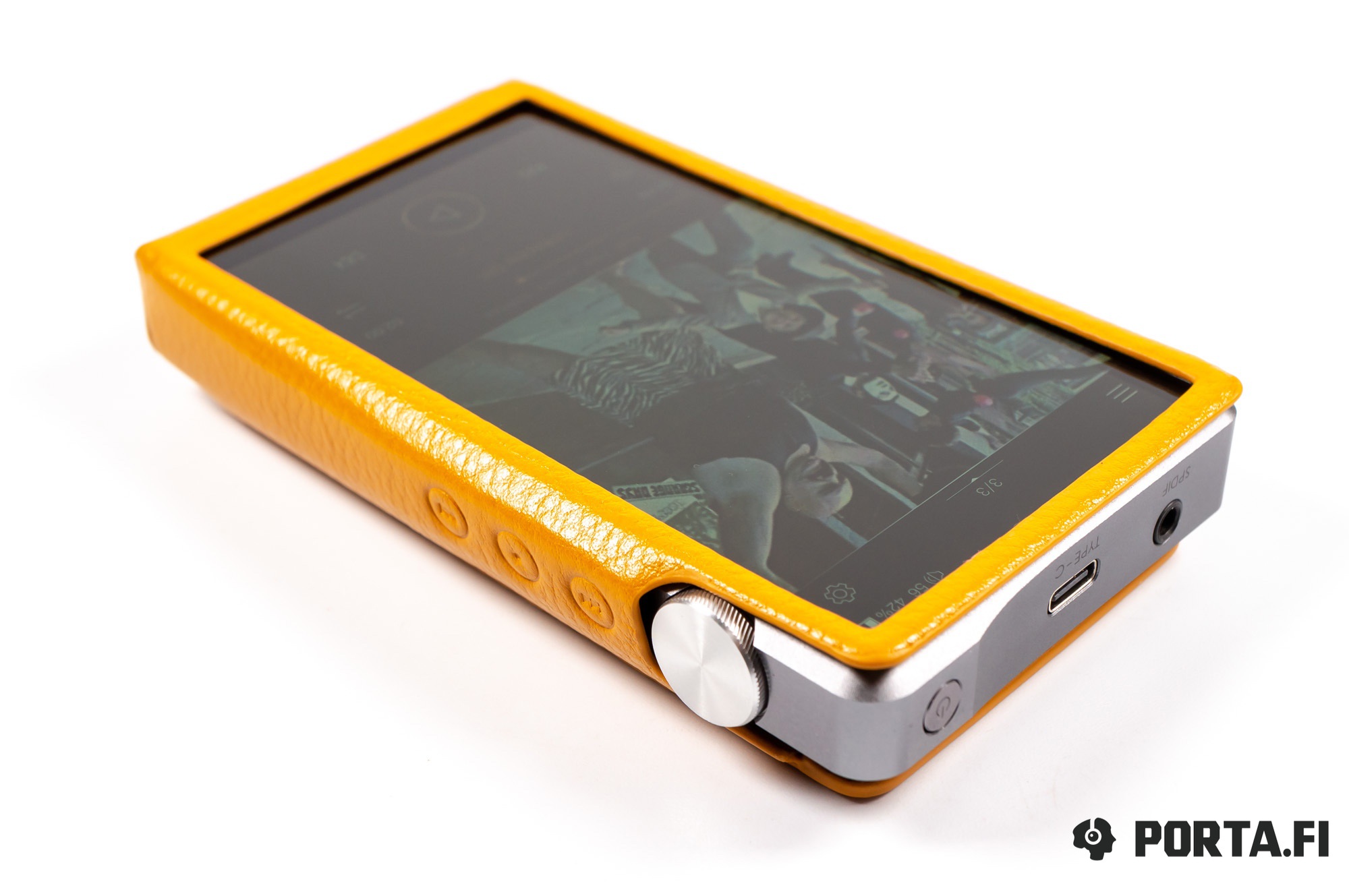 Firmware
The increased screen area made the load on SoC greater. In order to compensate this, the engineers have decided to put 4GB of RAM into the layer. As a result, the operation system is smooth and doesn't have obvious lags.
iBasso DX220 has shown that the company has not kept its word to remove MangoOS mode from their new players. The firmware offers the same mechanism to switch between Mango and Android 8.1, similar to the one that you find in DX200, but with some additions and revised Mango Player.
Let us speak about additions first. Engineers have added the ability to get the sound output avoiding the resampling and all 3rd party programs that do not resample themselves, should benefit from that. This is true for 16-bit output, while the applications should still take care of 24 or 32-bit sound themselves. It will hardly be the limitation on practice. Besides, DX220 has MQA support with full unfold, and this allows to get up to 192 kHz in resolution. Tidal also has hardware MQA support.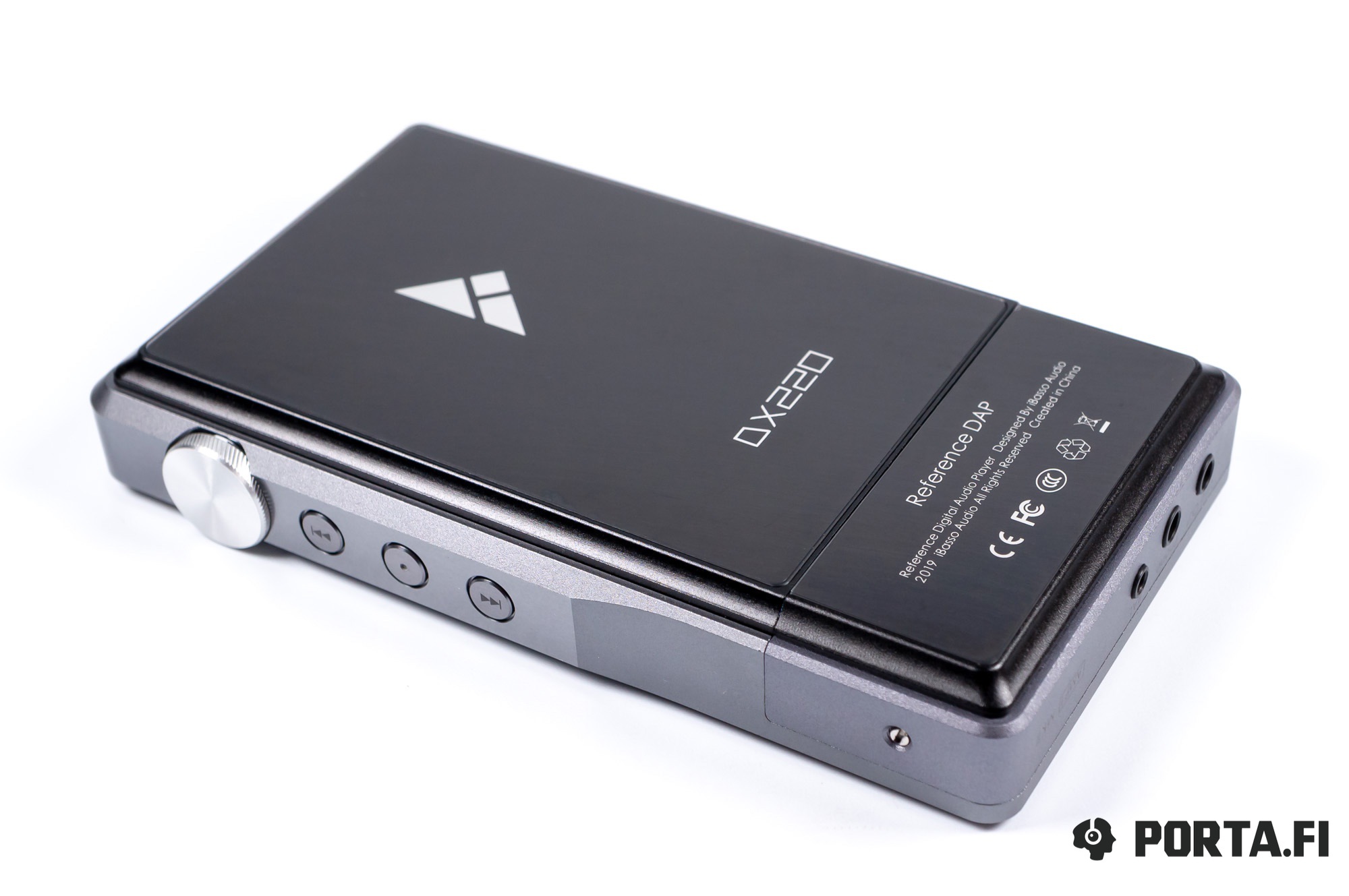 It is interesting if we see those capabilities for DX150 or DX200. The same processor should help the porting but there are reasons why we won't see this (for example, due to licensing).
Other than that, we see a regular Android without Google Play Services support. iBasso offers APKPure and other services instead. Luckily those who need Google Play Store may use already available Lurker addon, providing this and several more capabilities. I haven't installed the addon yet, but doubt there are any complexities or surprises.
The Mango player has received a pleasant design revise and now looks more modern, with almost the same capabilities. iBasso have updated the media library, providing more settings for sorting. The track list according to artists and genres is still 1-level, but iBasso has underlined it is their priority for future updates. The 10-band equalizer works better and we also get a parametric equalizer here. The latter is implemented in a good manner – there are 6 custom filters with graphical display of the results and this allows to change the setting very flexibly (having spent 2-3 hours to learn how PEQ works). However, the number input might have been more convenient.
The advanced settings have been partly moved to a system menu and we will speak about the most important from them.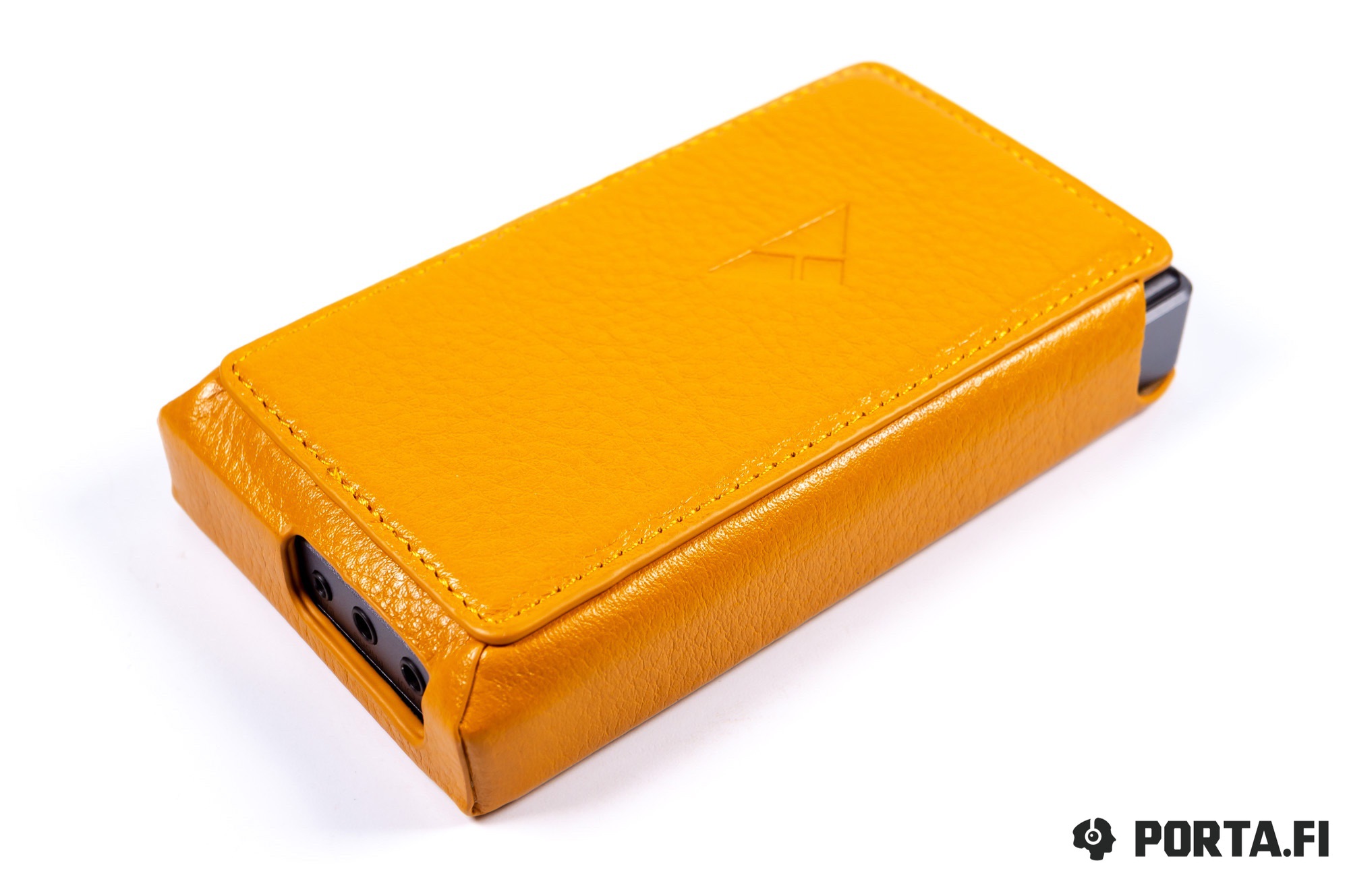 The engineers have become tired of arguments of rewind buttons mapping and now you can switch this in the menu.
Bluetooth settings have a switch that activates the receiver mode. By the way, the 5th version and better antenna allowed to make the transmission and the receiving of signal better and this is another welcome addition.
iBasso DX220 has received the ability to update firmware wirelessly and it really works despite slow servers – I had success in downloading and installing update this way.
Mango mode resembles the player we have seen in iBasso DX120 and it is almost identical with Mango player, except for parametric equalizer that is missing (I hope, temporarily).
Upon the whole, the firmware is good, there are no huge problems, but as it is an open Android version, there might be some glitches from time to time. However, iBasso always provide updates and will fix everything they can, for sure.
Sound
I have used the following headphones for critical listening: iBasso IT04, Meze Empyrean, Audio Zenith PMx2, Noble Audio Khan, Campfire Audio Andromeda and Solaris, Unique Melody Mason V3, HUM Pristine and others.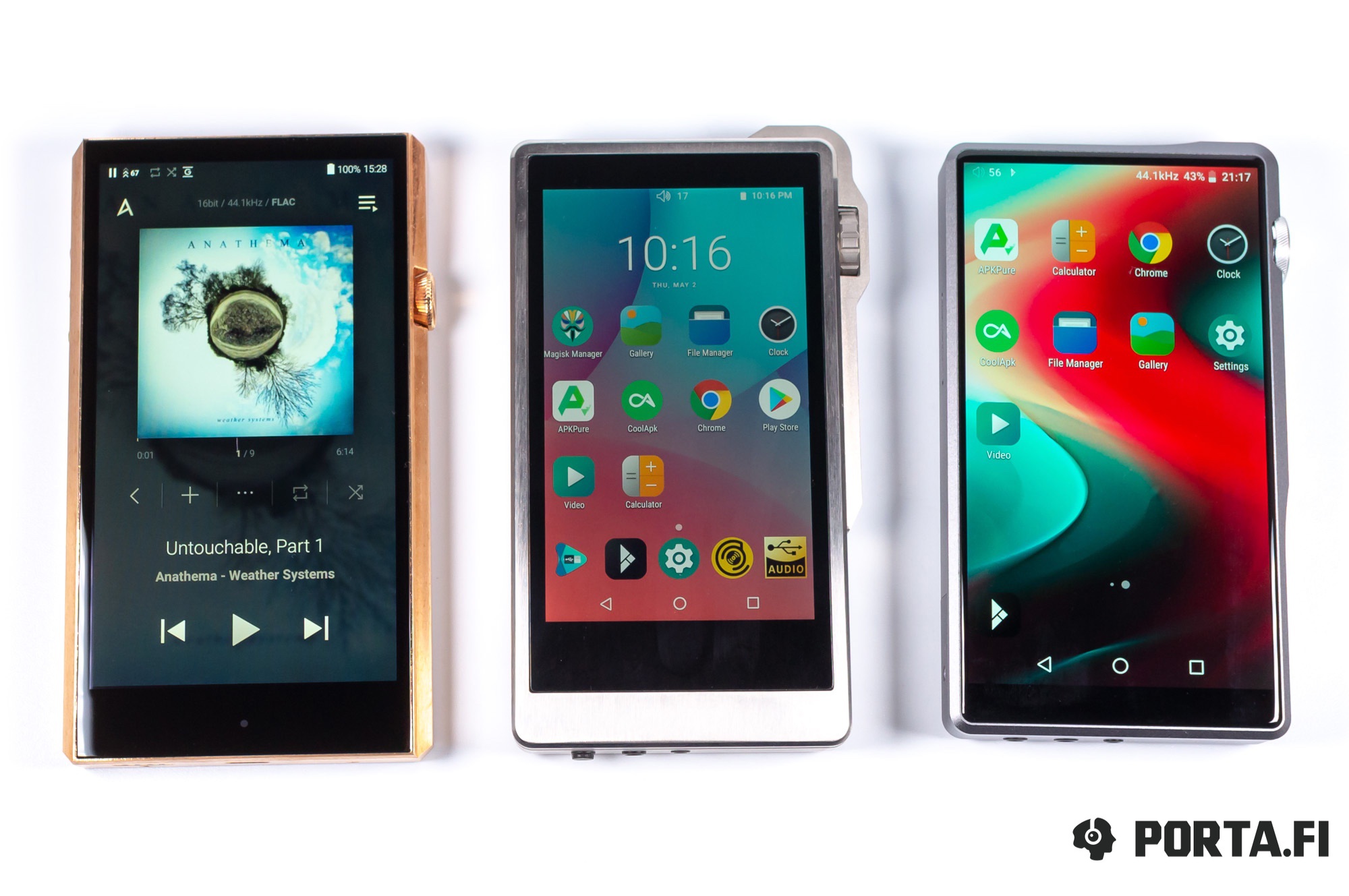 Of course we cannot assess the DX220 sound without comparison to the previous flagship, because DX220 inherited quite a lot from it, but here engineers have decided to correct some things as well. The sound has become less analytical and less dependent on the recording quality. The noise has also become less and now there is a 3-level gain which will be great for very sensitive IEMs.
The stock amplifier has received the MK2 addition to its regular AMP1 name and some tweaks of limited DX200 model. The main difference is in the length and the quality of the highs.
If we compare to DX200, the enhanced model has become more weighty on lows and this has made the overall presentation more monumental. The difference is not striking, but you can hear it. In the rest, it is (as expected) the king of hypercontrol and neutrality. The bass is fully controlled by player, it is weighty has good speed and is springy (of course if headphones allow it). The resolution and layering are on the high level. I even don't know if I should elaborate on it. We have an iBasso player here – so we get everything that there is on track. This gives DX220 full versatility in lows, it simply doesn't fail on any material, beginning from the power and might of synthesized bass and ending with instruments rich in timbre.
The mids are also similar to the DX200, here we also get full of details and good control, but with less accent on micro details. Instead we get a little more weight. This is not at all bad, as the presentation has become more natural and less sharp and critical. This means you can listen to bad recordings without too much problems, but will still hear they are bad. It is obvious that iBasso engineers understood that natural presentation is not equal to micro details, and it is really good. Player still does not provide anything that is not in the recording, but all the nuances and emotions will be brought in the best manner. The soundstage is very spacious but the player does not change it at all, so it all depends on sound engineers.
The highs have been very good in DX200, but here, in iBasso DX220, engineers have been able to surpass themselves. In addition to neutrality and technical details and ideal attacks and decays they have added more control and naturalness to the highest frequencies. This enhanced realism in presentation and you can notice it especially on good recordings that has not been killed by compression. Of course the player does not try to accentuate or hide highs. This means that the listener gets the exact amount of highs that is present in the recording. This is the behavior we expect from the device of such level.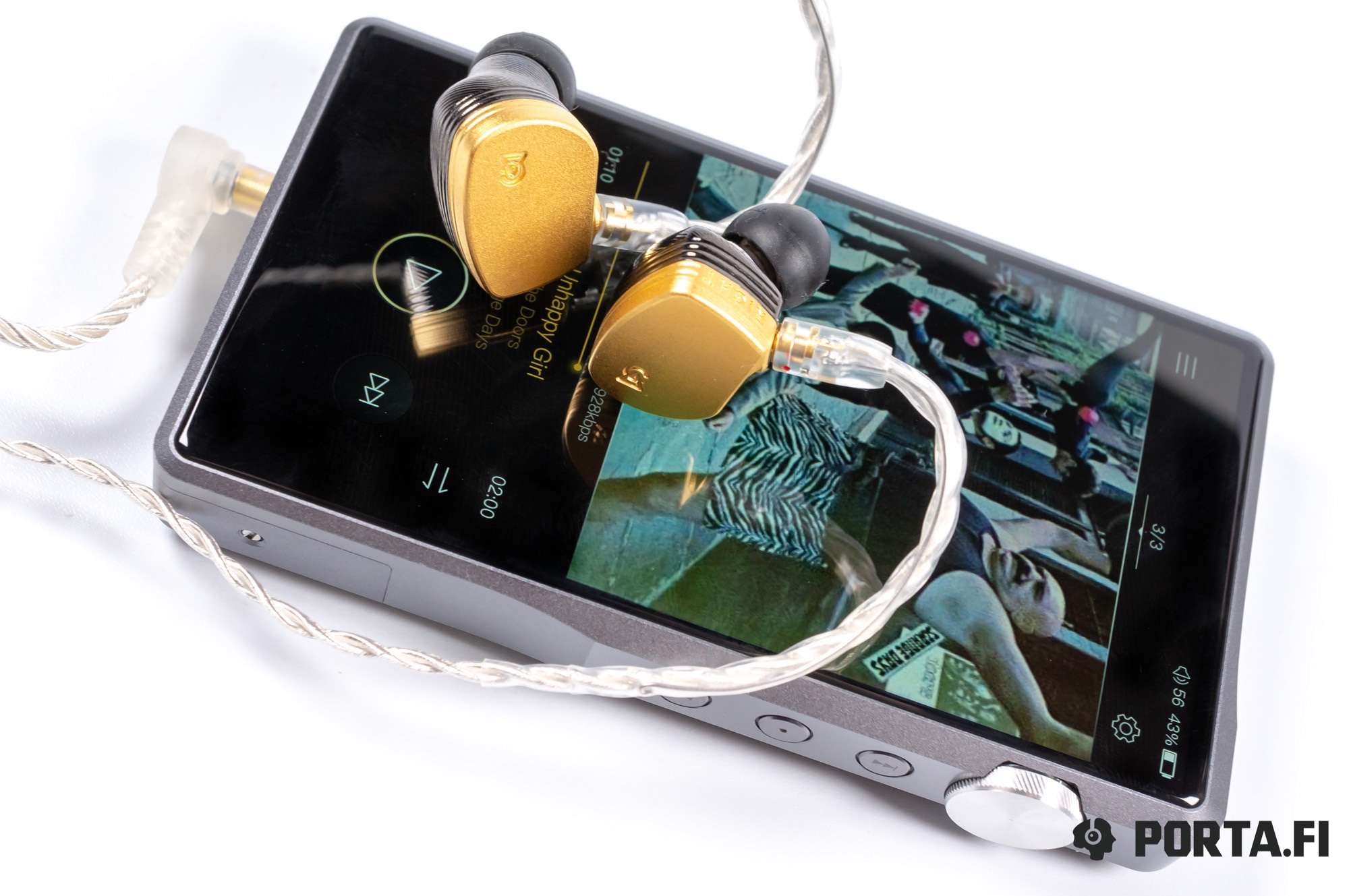 Let's do some comparisons. I will try to concentrate mainly on sound because the difference in appearance should be obvious.
iBasso DX200 (stock variant) I have not done comparisons of those players with other amps, rather than stock, but I assume the difference should be the same, taking into account the peculiarities of the amps. The sound difference is not striking, but I cannot say it is not obvious. DX220 has less noise, is more natural and has slightly better highs. It is also less dependent on sound quality.
Astell&Kern SP1000Of course, AK flagship is unmatched. It has even more natural presentation (not always needed), house sound in the mids, better soundstage in terms of depth – everything that justifies the additional price (not for everyone).
Lotoo Paw Gold Touch Almost everything that is written about Ultima, can be said here, except for AK house sound and additional emotions in the upper mids. The remark about the price stays the same.
Cayin N8 Everything becomes simpler here. Cayin engineers have their own vision when it comes to sound, so they made N8 full of emotions and fun. It is very different from DX220 that tries to keep neutrality.
Astell&Kern SE100 I will be short here. DX220 does everything Futura can do, but iBasso is better. It provides us with more natural neutrality variant and more functions with better screen.
Questyle QP2rI've had this player long ago, so will try to compare remembering its sound, and it might be a little bit wrong. DX200 hasn't left a chance for QP1r, playing in the same manner, but better. DX220 does the same to QP2r, and here we can even use some math. QP2r is everything QP1r is plus some additional weight and emotions. The same for the difference between DX200 and DX220.
Astell&Kern SR15 Of course, DX220 has more details, has better technical abilities and better controls the whole frequency range, especially on its borders. But Norma is loved not for this, but for AK house sound, dimensions, convenient controls and stylish design.
FiiO X7-2 It's obvious FiiO has to upgrade their flagship and we will highly likely see it before the end of the year. X7-2 is good for its price but is somewhat lacking in comparison to iBasso DX220 in terms of natural sound and controls.
QLS 361 I think of 361 as the main competitor for DX220 when it comes to sound. Of course they have a huge gap in terms of functions. The difference in sound is obvious too, but it can be seen as different approach. QLS is even more neutral and less colored, while DX220 offers more weight on vocals and instruments.
theBit OPUS#2 Upon the whole, this player resembles 220, but is going further in accents to imitate the analogue sound – more solid mids, more accentuated lows and more energy in highs. Here we should also consider the difference in power.
theBit OPUS#3 This player has made it to this comparison mainly due to its price, because its darker sound has nothing to do with neutral DX220.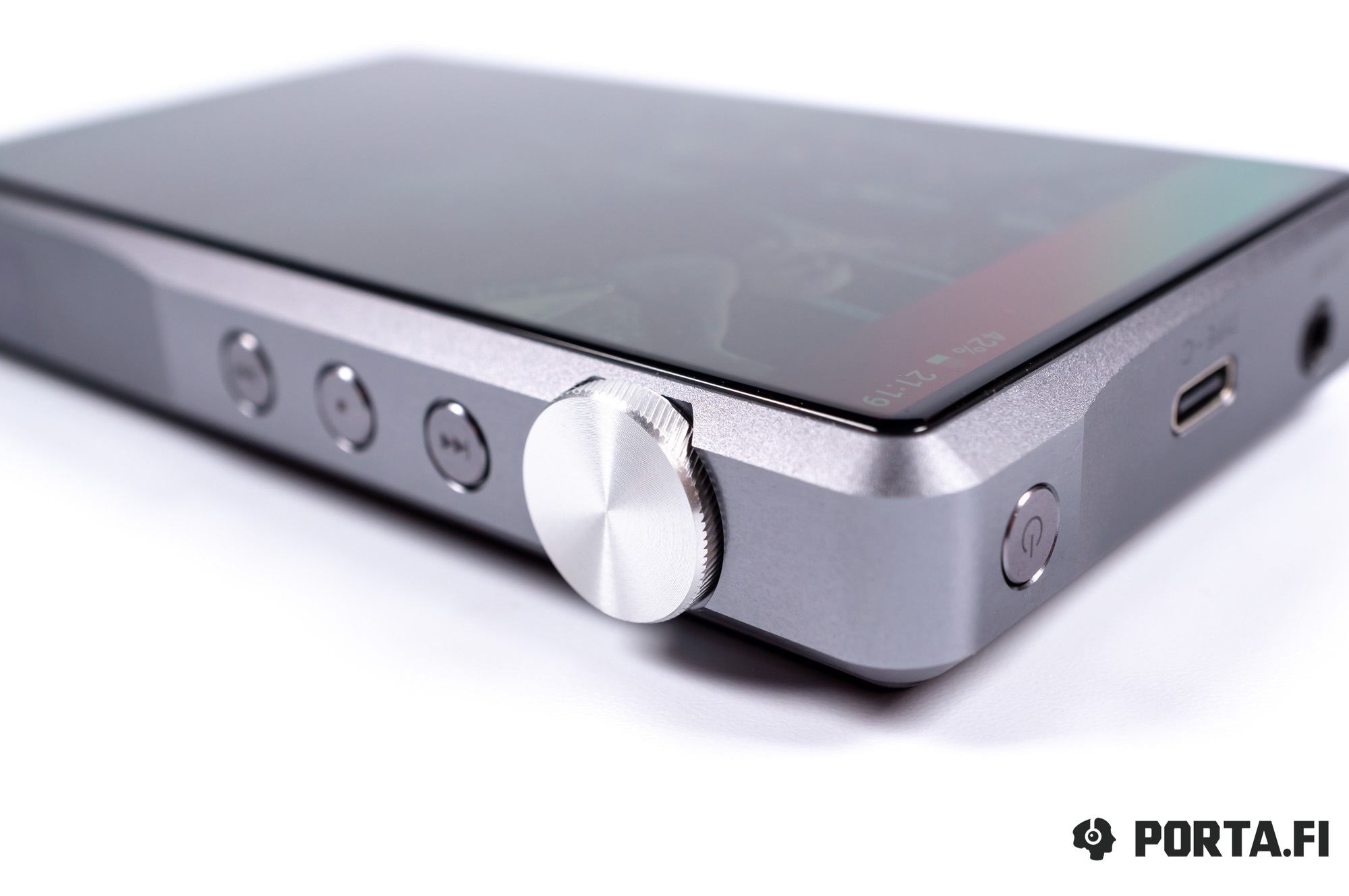 Compatibility
The player is very universal and three-level gain helps a lot. DX220 is good even with some hard to drive over-ear headphones while still bringing pleasure to those who have sensitive IEMs.
DX220 is not as sensitive to recording quality as DX200, 8.5 vs 9.5, and it does a lot for its versatility. Badly recorded tracks still sound not good, but not as catastrophically bad. Player doesn't have any preferences in terms of style, but it is necessary for material to be recorded with quality to hear all the benefits.
Some traditional tracks as an example
Joep Beving — Hanging D One man, one piano. Sounds simple, but it is a real test for naturalness, which iBasso DX220 proudly passes. Just listen to this same monotonously repeating note – it distracts attention from the very beginning and then hides and appears to disappear again in the main theme flow.
Stevie Ray Vaughan — The Sky Is Crying Don't leave the player to rest. Another critical composition, now the blues classics. There is one, but what complexity! Of course, the guitar part sounds outstanding but it is distorted and poses no problem for DX220. Vocals, on the contrary are very emotional and well recorded and here is where DX220 shines, transmitting all those nuances.
Game of Thrones Orchestra — The Rains of Castamere Long ago, when the trees were huge, the Game of Thrones scenario has been written according to George Martin scenario and not according to the book "Drama for beginners". The TV series could shock with twist in plot and this very composition was played during one of the most dramatic moments. Of course, the variant from Sigur Rós sounds more impressive, but I have decided to take the official version. The flowing introduction of accompaniment that is played by DX220 in a flawless manner, provides needed emotions better.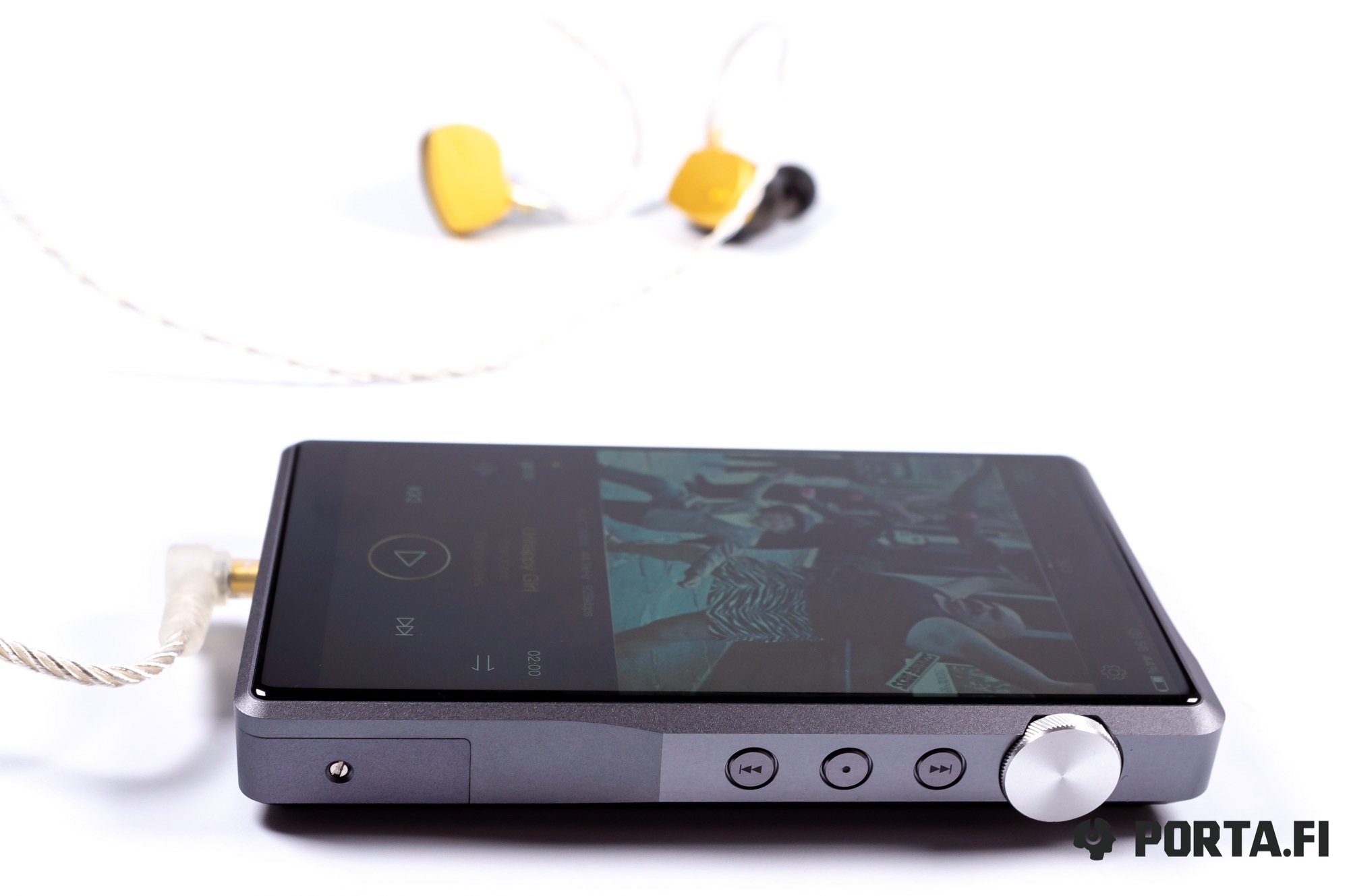 Conclusions
I don't know if I should say that the player is a success. iBasso has shown how to renew models, enhancing the very weak points the market expected. They are among the leaders again both in functional abilities and sound.
Translated by: Vadim Kolchev