Release date: 17 May
Cultural significance: 10/10
Sound: 8/10
There is a revelation in the musical critic routine, once in a while. You just press play and immediately understand: you are listening to something important. The opposite is happening with almost all other recordings. They may be recorded perfectly, you rate them high enough, worship musicians. And never listen to it again. 'Finding Gabriel' is not one of such albums.
Emerged in 70s, the jazz-fusion genre had created a wide stage for hundreds of groups. Yet, only three of them became iconic: Mahavitsu Orchestra, Weather Report, and Return to Forever. Their eccentricity was drawn by sort of musical cosplay: some flirted with mid-ages romanticism, others played along with Indian eclectics, etc. Starched shirts from Glen Miller era were deliberately changed to glam-style costumes. Performers were dressed more like KISS members .
That was not only about outfit. Musicians were in search for inspiration within other cultures. The whole movement was conducted by Nonesuch Records. The label started to record World Music years before the genre was named. Comprehensive immersion into style shaped the very specific image of an artist's concept. It was not easy to listen 'Return to Forever' albums without putting a knights' armor on.
It is not peculiar to modern contemporary. Jazz critics even stopped using terms of 'fusion' and 'eclectic'. Modern musician without a doubt mix dozens of genres into one album, being overzealous like 3-Michelin-stars chefs. One cannot just write an album about spring blooming of a plum. It will be an album about spring, summer, fall, winter, a nuclear explosion and a miracle of life at the same time.
But you can easily define what the latest Brad Mehldau album is about. The pianist has encroached to holy, literally. The album is exploring Biblical arcana. It is riddled with choral passages of Becca Stevens and Gabriel Kahane voices. They are more related to classics than jazz. Rhythms set by Mark Guiliana (Mehldau's accomplice in the 'Mehliana' project), expectedly.
'Finding Gabriel' reminisces 70s' white architecture, logotypes with a globe, high hopes on globalization and French new wave of cinema (strange enough for a reviewer who was born twenty years after, in 1983). You can find the same moods in the early Pat Metheny works. Yet, they were recorded in that time. In 80s the sound was razed by the impious over-reverberated rhythms. And relegated to oblivion for being naïve, carefree and poignant.
Mehldau admits that he is experimenting with new to him OB-6 polysinth. Although, he is not giving up on Rhodes and grand piano. It is one of peculiarities of the album. In late 60s jazz musicians just started adopting synths, timidly including synth passages into arrangements. Mostly, as a sudden accent.
50 years on, everything is flipped inside out. It is rare to find a live recorded Rhodes or piano. But Mehldau album can be listened to in the old fashion. It is 1976, Vietnamese war is over, Europe considering a union, airstrips are occupied by ultrasonic planes. Who will remember traditional wide-bodies after 50 years, anyway?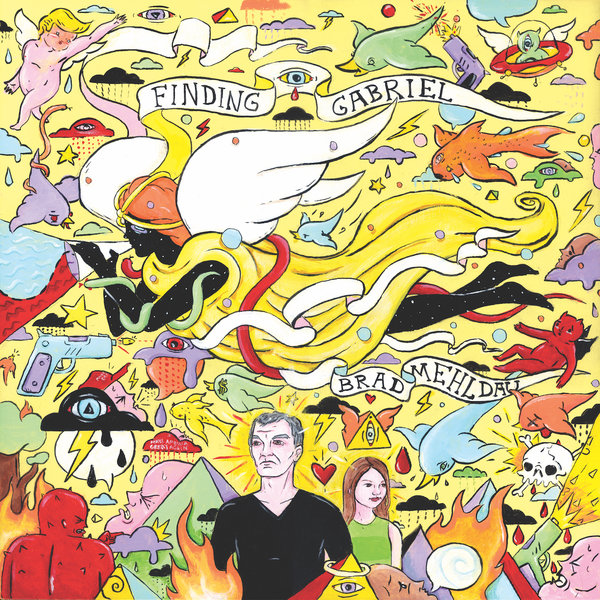 Before release you can listen to album on the NPR review page.