Not so long ago I have managed to learn the magic in the likes of Cozoy Rei. The company has it's own side project, so it has only been a matter of time to get acquainted with Shozy. Of course it is not always a good idea to review older and out-of-production gadgets, but still I love not hyped, but rather time tested models with good reputation. Form 1.1 are one of those headphones. Their price is very reasonable and they make it into various lists of 'best IEMs under x00 USD'. This is enough for me to get acquainted with them.

The IEMs are packed into a box that is at the same time a dust cover with beautiful and quality printing and combines matte light background with glossy inscriptions and pictures. Well, some kind of dust cover, since when we open it, we will still find a very simple black cardboard box, and in it, again black, a zipped pouch.
Inside this pouch we find IEMs and accessories (tips). They are not abundant, but enough — there are 3 pairs of foam tips, 3 pairs of double and 3 pairs of single silicone tips. Everything is compactly packed and save space in the most effective way. I really like such approach — practical and reserved with nothing unnecessary.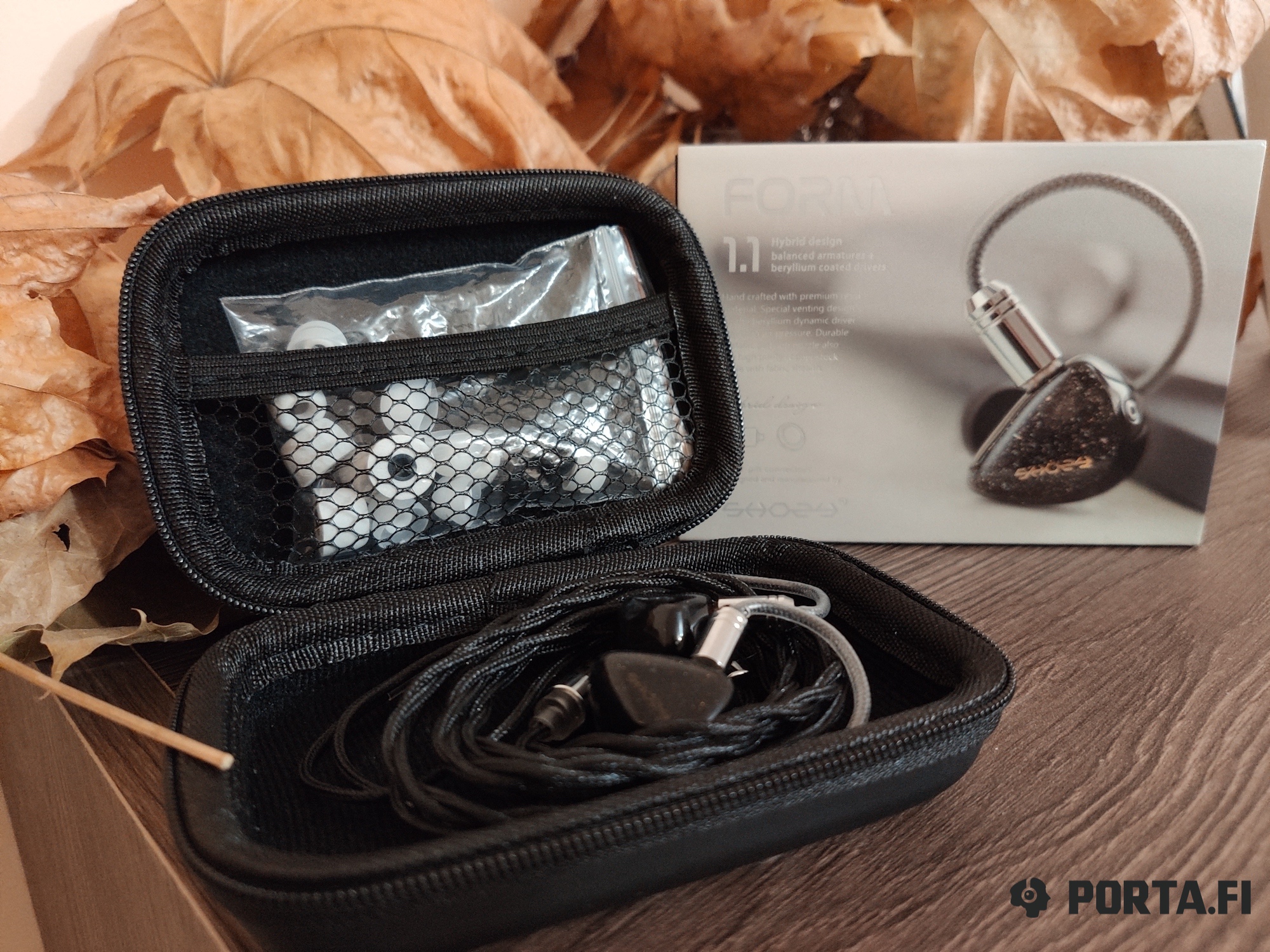 The pouch is hard, with manufacturer logo, without leather imitation and other pathos. It has enough room even to fit IEMs with some audiophile braided cable.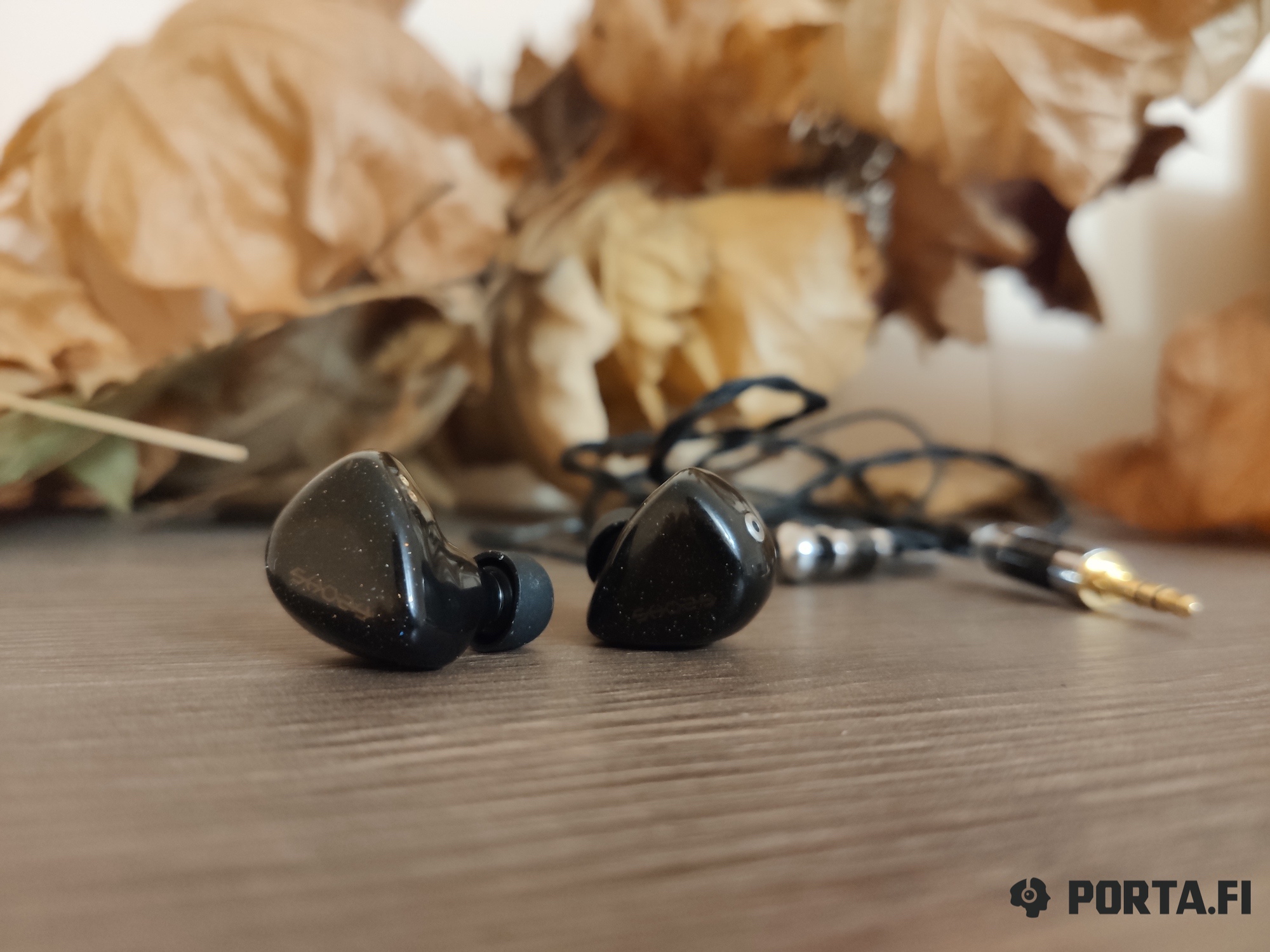 The IEM bodies are not large and are ergonomic. It reminds of universal versions of custom IEMs, but without unnecessary projections, and I have never heard about fit problems. The IEMs are handcrafted using special epoxy resin and are of non-transparent black color. Faceplates have some spangles and company logo, but look non-obtrusive. The IEMs sport one armature and one 9.2 mm dynamic driver with beryllium coating. The bodies have specially designed compensation vent. The nozzle is made of metal, has correct length and angle, so the IEMs are very comfortable and it's really important. The cable is detachable and has 0.78 mm connectors that are on the level with body, so you won't have any problems should you want to change cable. Stock one is very convenient, soft and prone to stiffening and tangles. It is fully covered with fabric isolation and this prevents any microphone effect. Jack (3,5 mm) and connectors have good quality. The connection with IEMs is very reliable and it's one of those cables that are comfortable to wear and provide quality fixation so that you don't have to fear to lose the IEMs.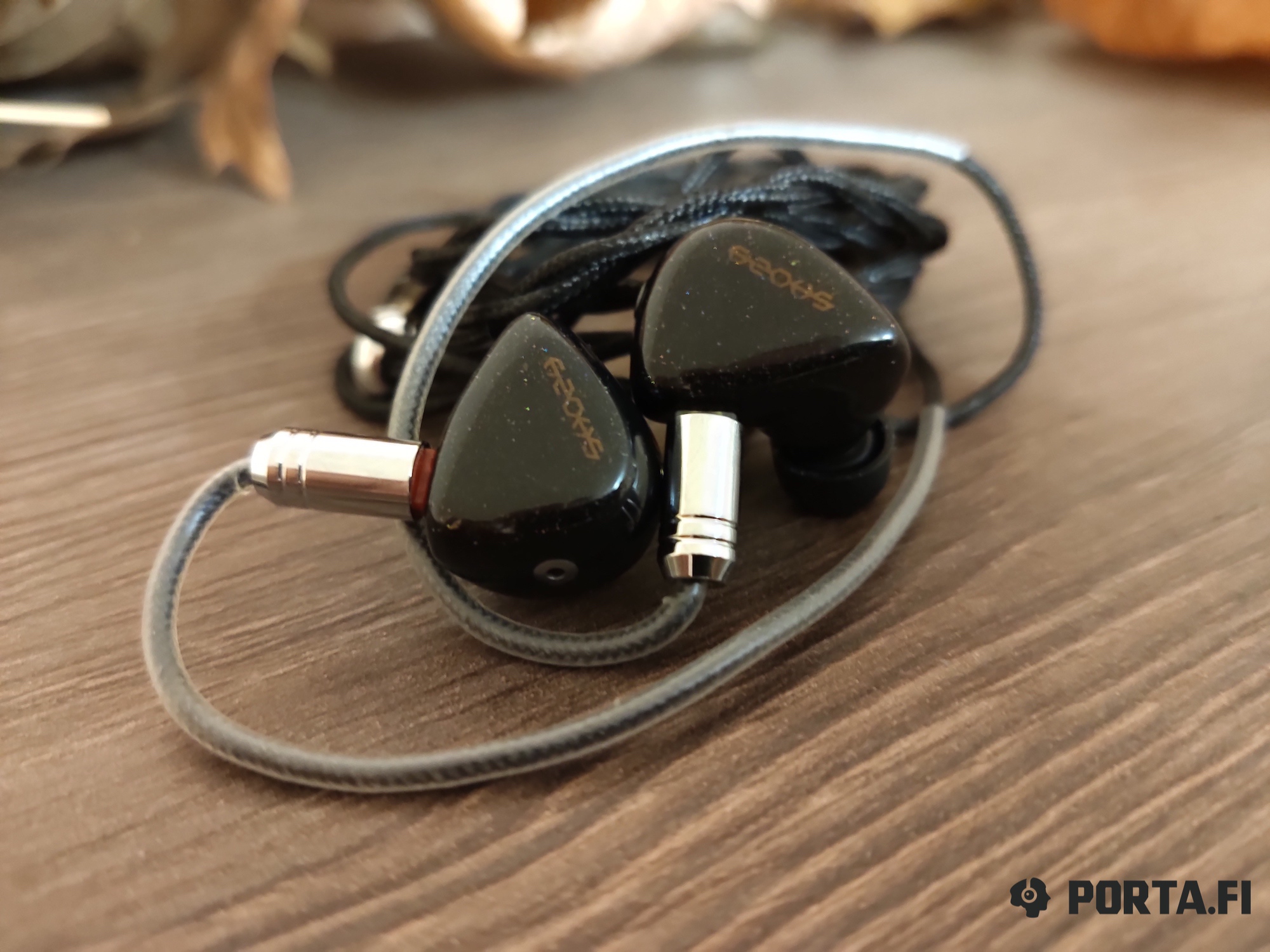 But let's speak about the most interesting thing — the sound
And it is very good in case of Form 1.1. The IEMs have great emotional and full-of-drive presentation by using traditional v-shaped frequency response. I'd like to underline the importance of choosing correct tips here — you can get roaring and massive bass or on the contrary, precise and technical bass. The stock tips haven't sounded good to me and I consider Ortofon tips or Symbian ones to be the best pairings in this case.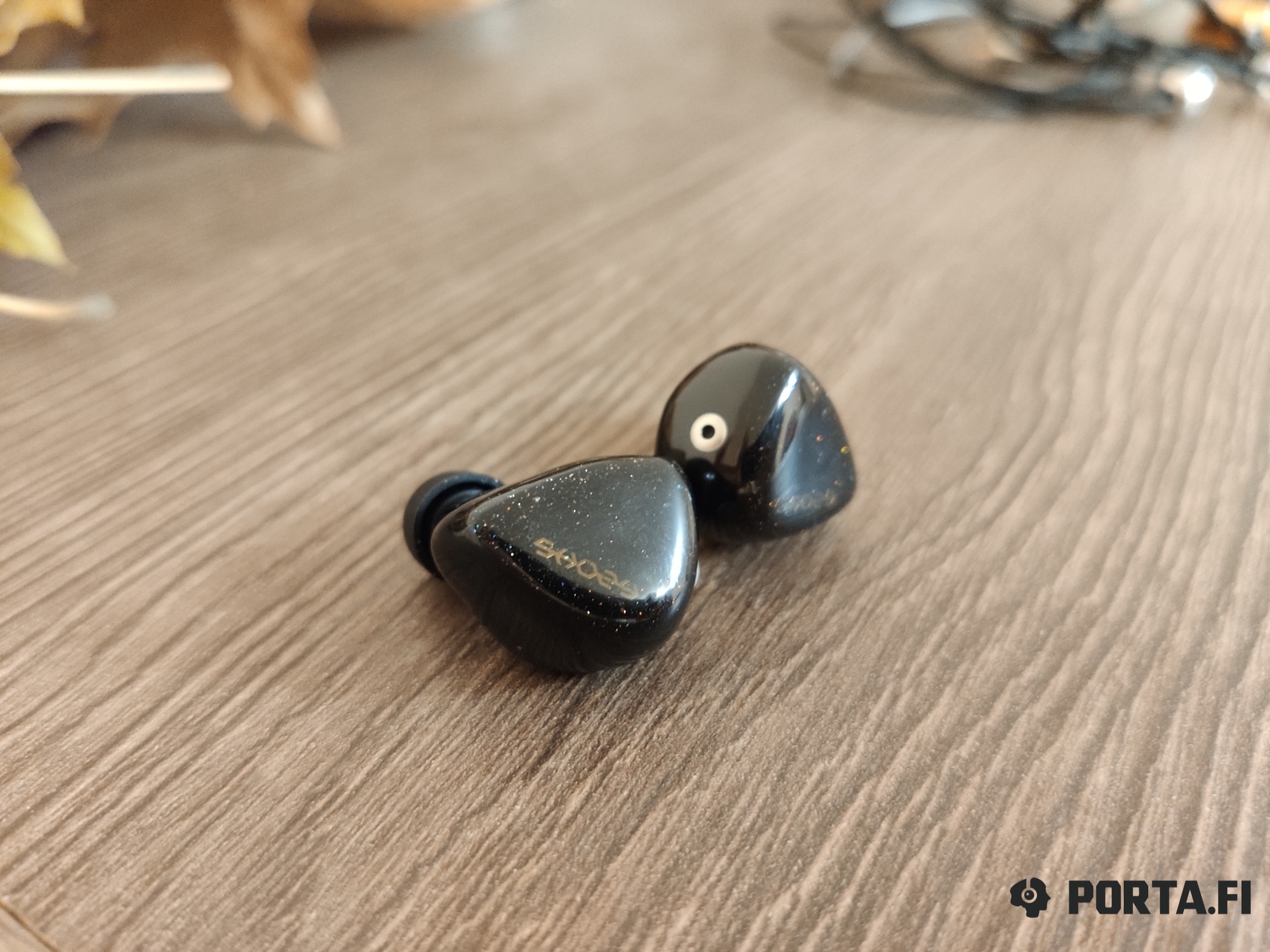 Lows have good length and control, they have all advantages of dynamic driver — thickness, massiveness and good weight. Even more, as I've said, the IEMs are emotional and bass is therefore accentuated. This means more confidence and texture to slams. On the other hand, Form 1.1 earphones have good speed and control and they do not fail in case of fast and technical recordings, even though I prefer more flat, technical and dry bass, but it's really up to your liking. Yes, sometimes the driver still lacks speed in order to correctly play many slams in a row, but it still doesn't sound boomy and has definitive shape. Instruments are well textured and accent is welcome here — they do not become unnatural or overly emphasized, but get needed weight and expression. The IEMs have enough drive and power for correctly playing synthesized bass in electronic music.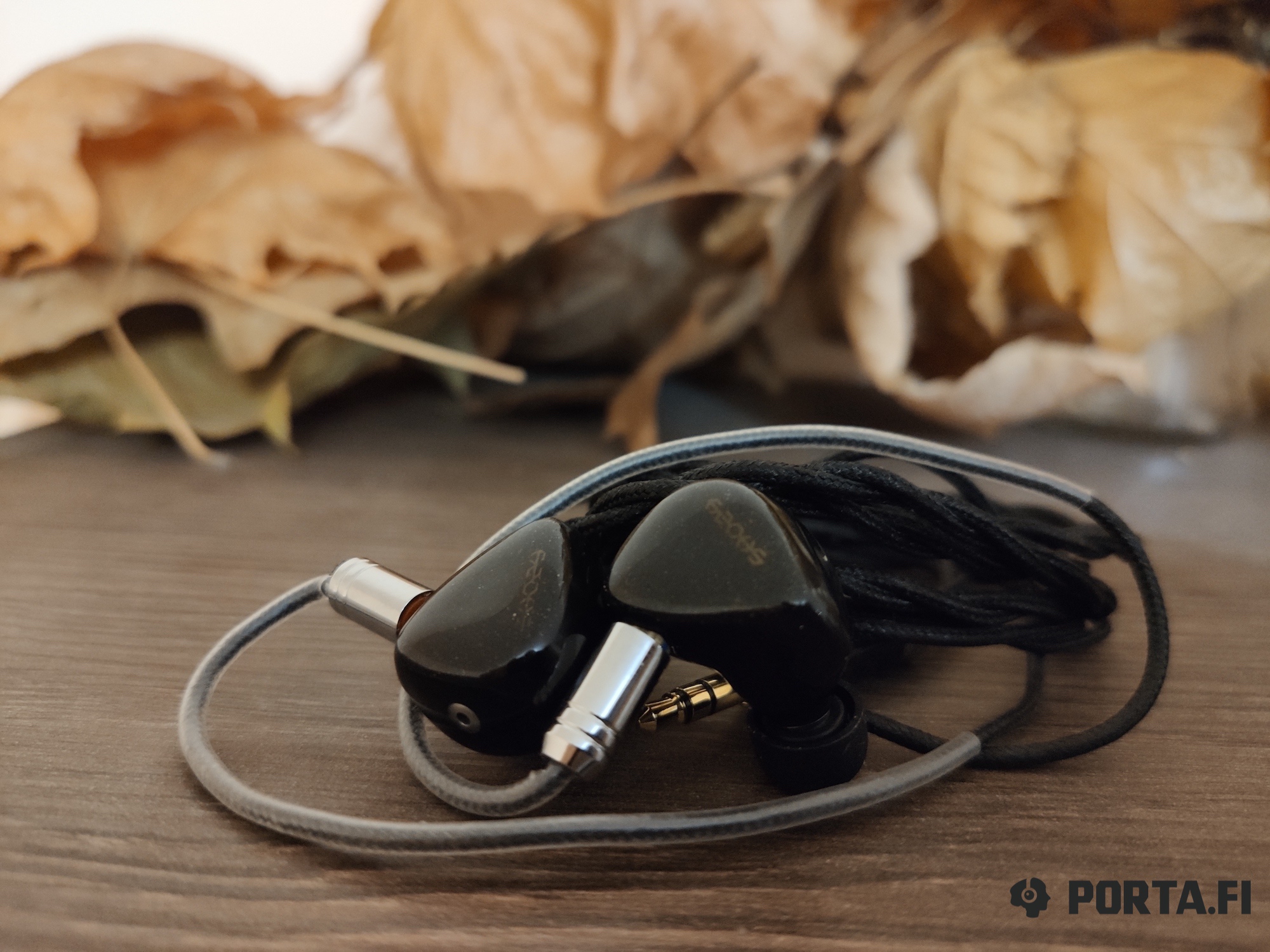 The mids slightly tend to macro details and warmness and it can be easily felt in instrument timbre and their weight. This also means that mids are not pushed too much backwards. On the contrary, the vocals sound definitive and convincing, regardless height and timbre. The instruments of this range are not lost too, they are expressive and realistic and transmit emotions well.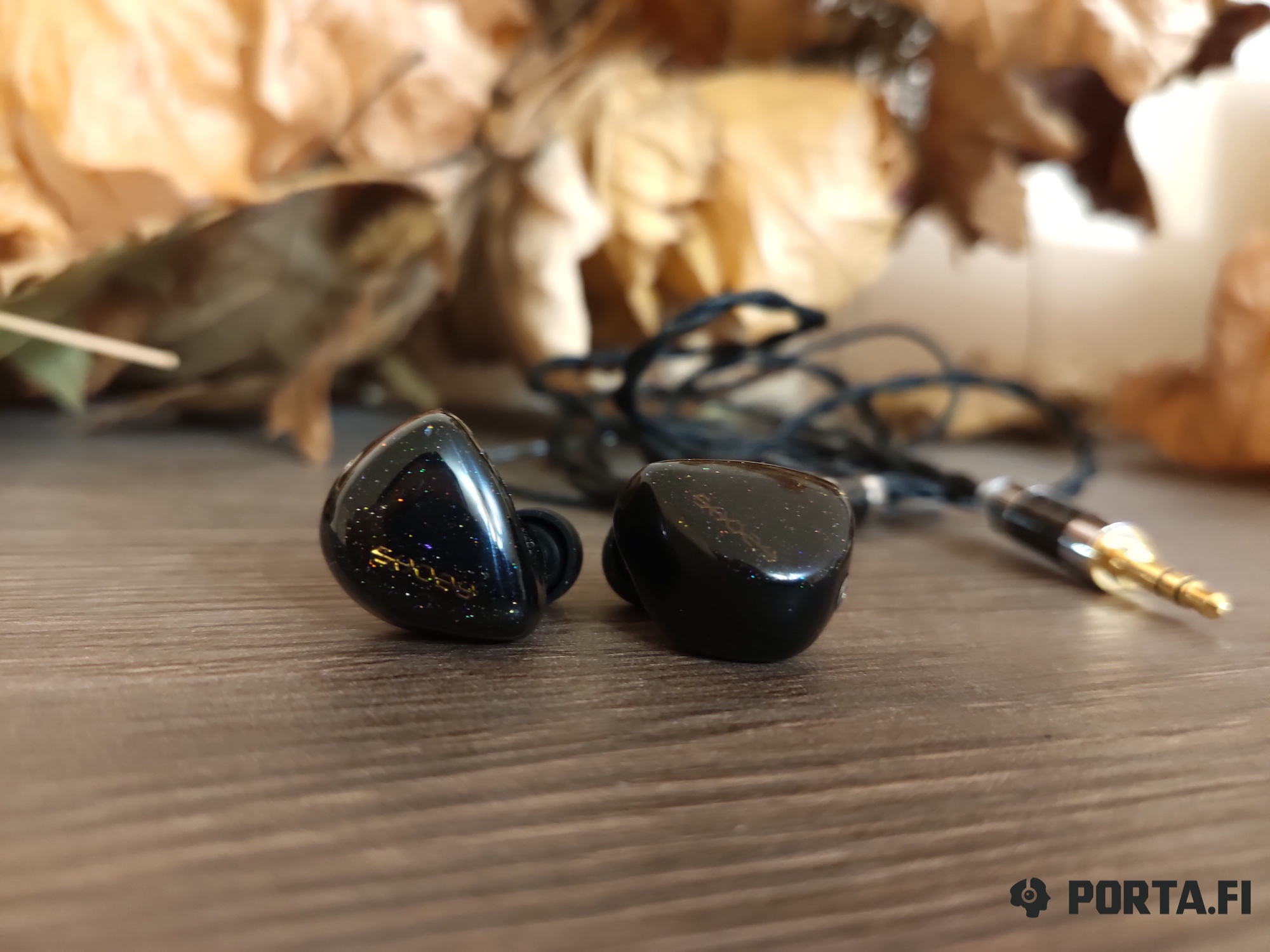 The highs have rather good length and even if it's not enough, it's compensated by accent and quality. Highs do not sound harsh, but stay distinctive and full. There is enough speed and IEMs have good level of details, so they can cope with compositions that have much overtones and decays, giving enough space and making compositions sound atmospheric. Attacks are distinctive and you can easily hear all instruments. Good tuning allows to avoid compression artifacts and reduce bad mastering effect. Of course it doesn't mean that the IEMs are indifferent to recording quality, but they are not critical at the same time.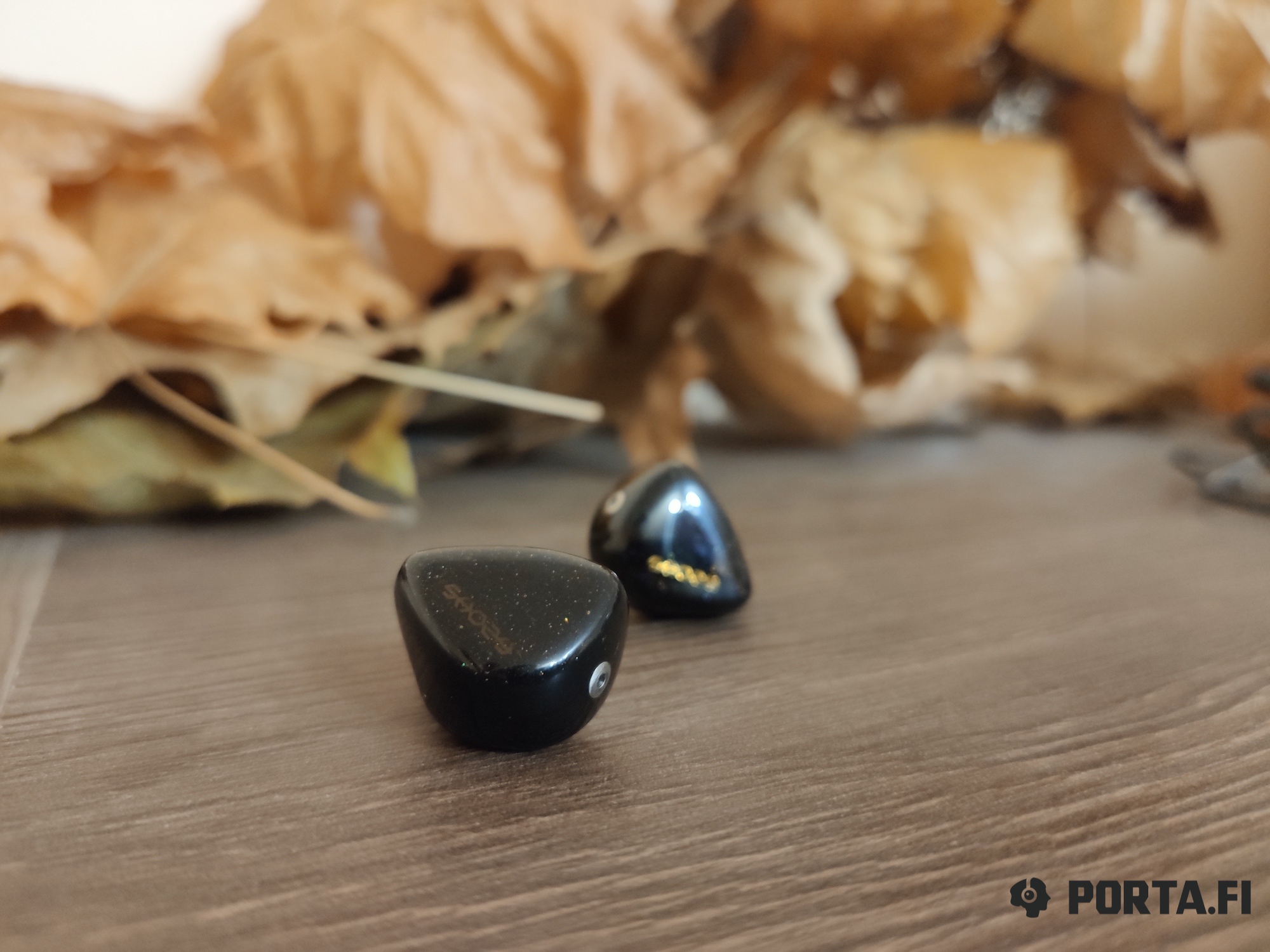 The soundstage is around average in terms of width and makes accent on depth because of enhanced lows. However, it's built with mids in mind and the IEMs distinctively show the leader of the recording and the favorite.
Separation and layering are on the good level and the compositions sound whole.
Summing up, I'd like to concentrate on several things. It's necessary to get correct eartips. If there is abundance of bass or you need better control, it most certainly means you haven't got correct eartips. The choice of source is not complex, since IEMs have impedance of 19 Ohms and sensitivity of 100 dB — good numbers that mean they won't be noisy and at the same time not hard to drive for most sources. Choose your favorite recordings and rely on Form 1.1 — they will certainly surprise you.
Translated by: Vadim Kolchev