There are companies in which designers dominate above all the rest departments, and Shanling is one of them. We will show Shanling M2x player as a proof of it.

As often, Shanling goes deep into the stationary Hi-Fi, the company portfolio has many such listings and successful models. Almost 5 years ago Shanling has decided to conquer the portable world and released rather functional and well sounding M3. Then we have seen M2 – a good player for the lovers of dark presentation -, not too successful M5 flagship and at last, the player that has shown the vector of development in company – M1. At this time engineers have understood that the market demands a stylish device. The players that have come afterwards (M2s and M3s), have proved the idea successful. And at last, with the M0 release Shanling have shown the longing to move towards touch screens. Today's player is a good proof.
Looking into internals, we have a quite balanced player: AK4490 as a DAC, popular combination of OPA1612 as a filter and AMP based on couple of AD8397. The price is well thought over with the player costing 220 USD, however this segment is very crowded.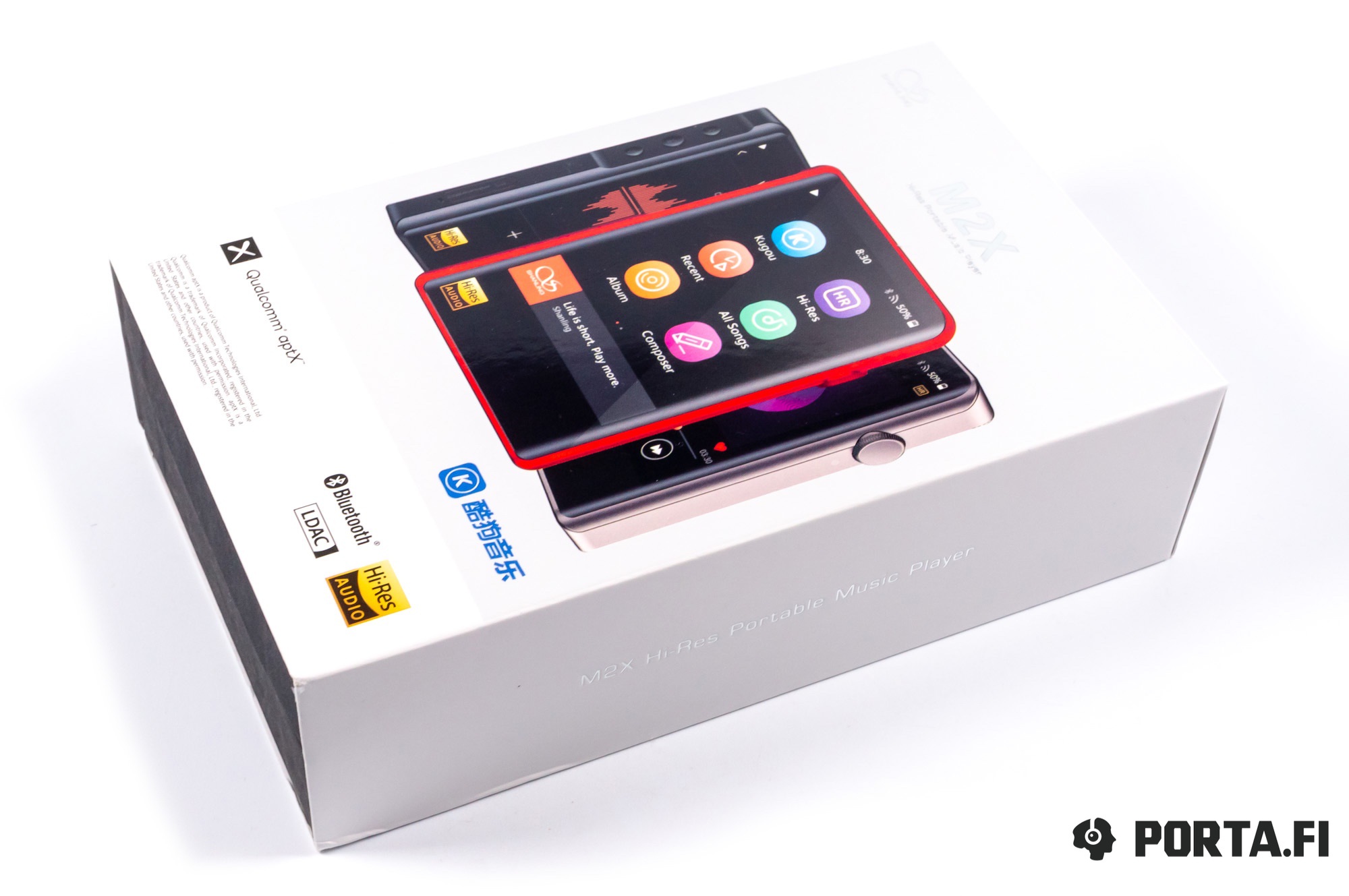 Specifications
DAC: AK4490EN
OPA: OPA1612 + 2 × AD8397
Frequency range: 20 Hz ~ 40 kHz (–0.5 dB)
Signal/noise ratio: 117 dB
Dynamic range: 116 дБ
THD: 0.0015%
Output power (@ 32Ω): single 106 mWt, balanced— 120 mWt
Output impedance: single 1Ω, balanced — 2Ω
Channel separation: regular output 70 дБ, балансный — 107 дБ
WiFi: 802.11 b/g/n
Bluetooth: 4.2
Supported codecs: LDAC and AAC receive/transmit, aptX — only transmission
Screen: touch, 3.2″, 320 × 480
Memory cards: MicroSD up to 2 TB
Output: 3.5 mm TRS, 2.5 mm balanced TRRS
Input: USB-C
Battery: 2400 mAh
Charging time: ~ 2.5 hrs
Playback time: up to 10.5 hours single ended, 7.5 hours balanced
Max resolution: 384 kHz/32 bits, DSD256
Supported formats: DSF, DFF, ISO, DXD, APE, FLAC, WAV, AIFF, DTS, MP3, WMA, AAC, OGG, ALAC, MP2, M4C, AC3, M3U, M3U8
Size: 90 mm × 60 mm × 16 mm
Weight: 147 g.
Packaging and accessories
The appearance of the player is the area in which the company feels more self-assured. The compact body is made of aluminum and has attractive curves. Front and back sides are covered with 2.5D glass. Although it is not too practical and makes the player more fragile (yes, buy the case immediately), as well as attracts fingerprints. There are three colors to choose from: black, red and metal grey.
The operation is convenient, the left part has three playback buttons that can be easily found blindly. Here we also see the microSD slot with plastic cover. Player doesn't have it's own memory for storage, but it accepts microSD cards of any format.
The top panel is empty, the right one has a volume wheel that also has functionality of on-off and blocking button. This time the company has used a quality encoder that moves with precise clicks. The outputs are in the lower part – two audio outputs and USB-C. The latter is modern and universal. You can use it to charge player, to get access to files, use the device as USB DAC or to use it as digital source for external DACs. It can also be used for reading external flash drives using its USB OTG function. The player can be used in complex scenarios (for ex., to get the signal via USB and to transmit with Bluetooth".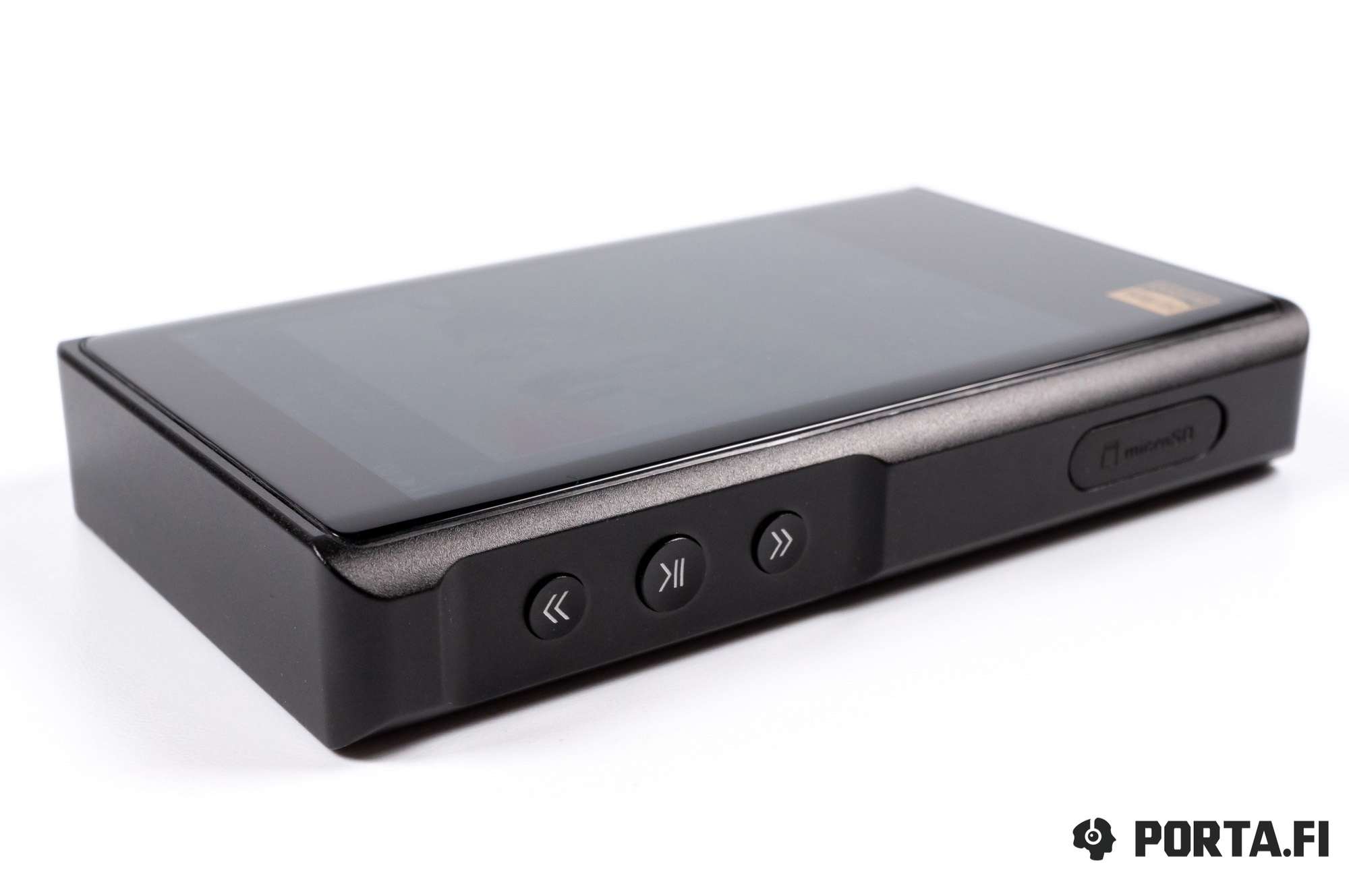 Total charging time is 2 hours, 40 minutes. The player works approximately 7 hours with balanced connection and slightly less than 10 hours single ended. The result is slightly below average for balance and quite normal for unbalanced.
The front panel is mostly occupied with screen, however, of course, the borderless screen would have been more impressive. As a consolation, the lower part of the front panel has a Hi-Res Audio logo, and it is applied below the protective glass. The screen is okay, has rather good color scheme, average resolution. However, the angles of view and brightness have room for improvement. The quality of sensor is good and the taps and swipes are registered well.
Firmware
At some point Shanling have decided to create their own firmware that won't be based on any other company's work. This should make people who hate Android for some reason happy and disappoint those who love streaming. However, the latter have been taken care of, since the device has WiFi and self-built Tidal client that of course cannot save files to offline. As in the case with Hiby R3 it is functionally limited, has no offline mode and is not very convenient. Just look at the keyboard that reminds of phones from the middle 00s. I have had plenty of time to think about the person who decided to to design such input while I have been entering my login credentials (yes, they are long). After this quest you can actually use Tidal, but for me it is not appealing without offline.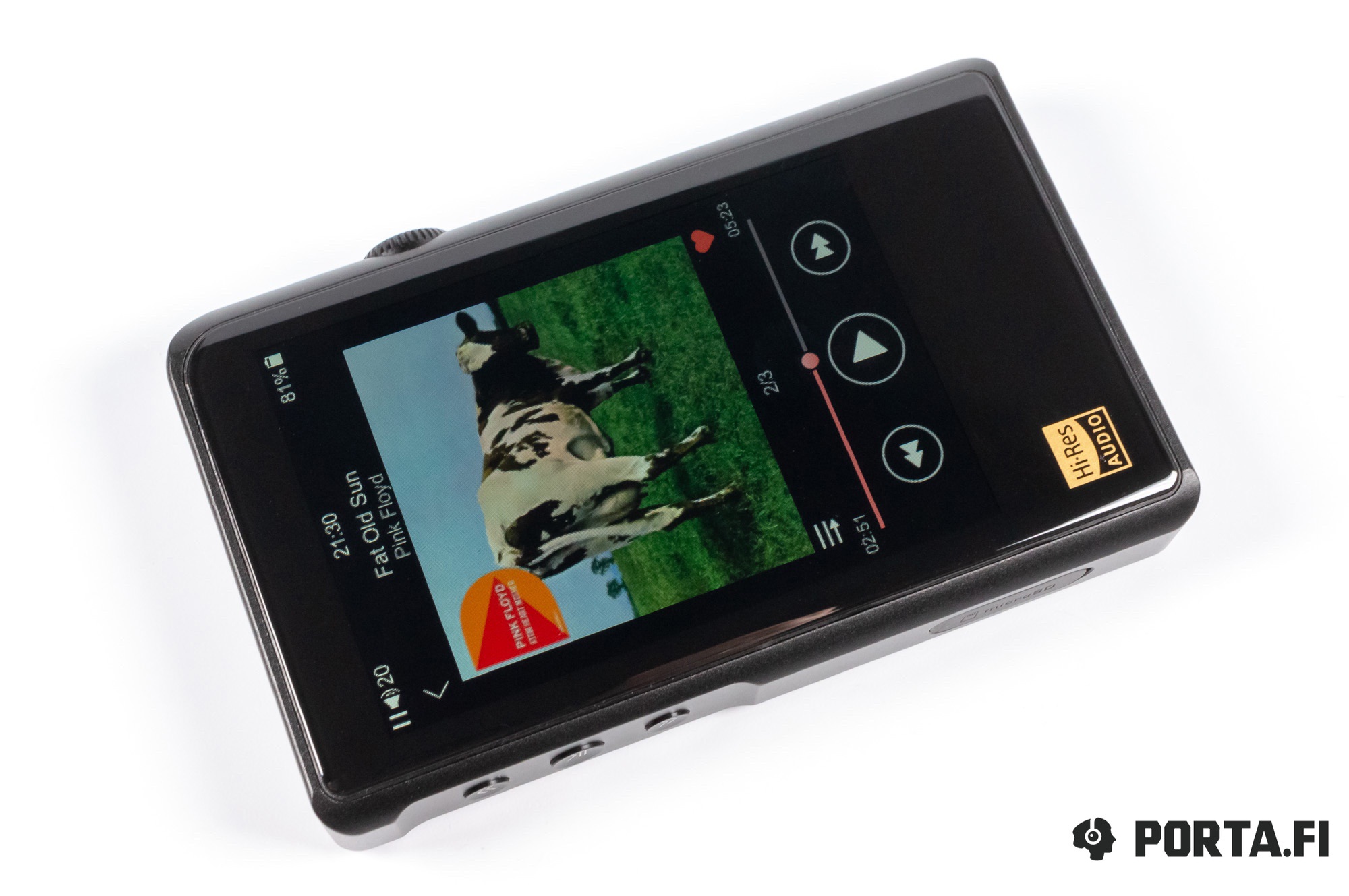 The second problem of the firmware lies in "let's do it by ourselves". People who are rather far from mobile development, usually do not understand how hard it is to get the UI work smooth and work predictably in general, and why you constantly fail to get 60 FPS that are needed for smooth operation.
In general, Shanling have not been bothered by such things and repeated the M0 problems – the scrolling is not at all intuitive (try to swipe slowly, it's funny), the animation is shivering and shaking and the font anti-aliasing disappears during the scroll. Of course the problems are not critical, but they are clearly visible, especially when you compare this result to great design and build quality.
The main menu is made of several screens that have two columns of three icons each. As there are many menu entries, you can set up your menu yourself – just have to go to the last screen and swipe it. Here you get a switch panel where you can choose what menu entries you need. As I have said, there are plenty of them and we can divide it into several groups.
Media Library. Here we get icons that lead us to the view of tracks: folders, artists, albums, composers, all tracks, Hi-Res tracks ets.
History. Here we get the list of the most popular tracks, recently added tracks and recently played tracks.
Playlists. Actually playlists themselves and starred items.
Other. I would like to move Tidal and two preferences groups here (sound and non-sound).
As you can see, there are really many entries and it is useful to remove part of them.
The lower part of the screen is occupied with the information panel, showing info about the current track. If you tap it, you will get to playback screen that is rather traditional – big cover, scrolling bar, track navigation, favorites and change playback order buttons. If you tap the cover, you get additional options: track removal, adding to playlist and playback preferences.
The firmware supports swipes. Downward swipe opens the preferences panel (WiFi, Bluetooth, brightness etc.), the upward swipe always returns us to the main menu.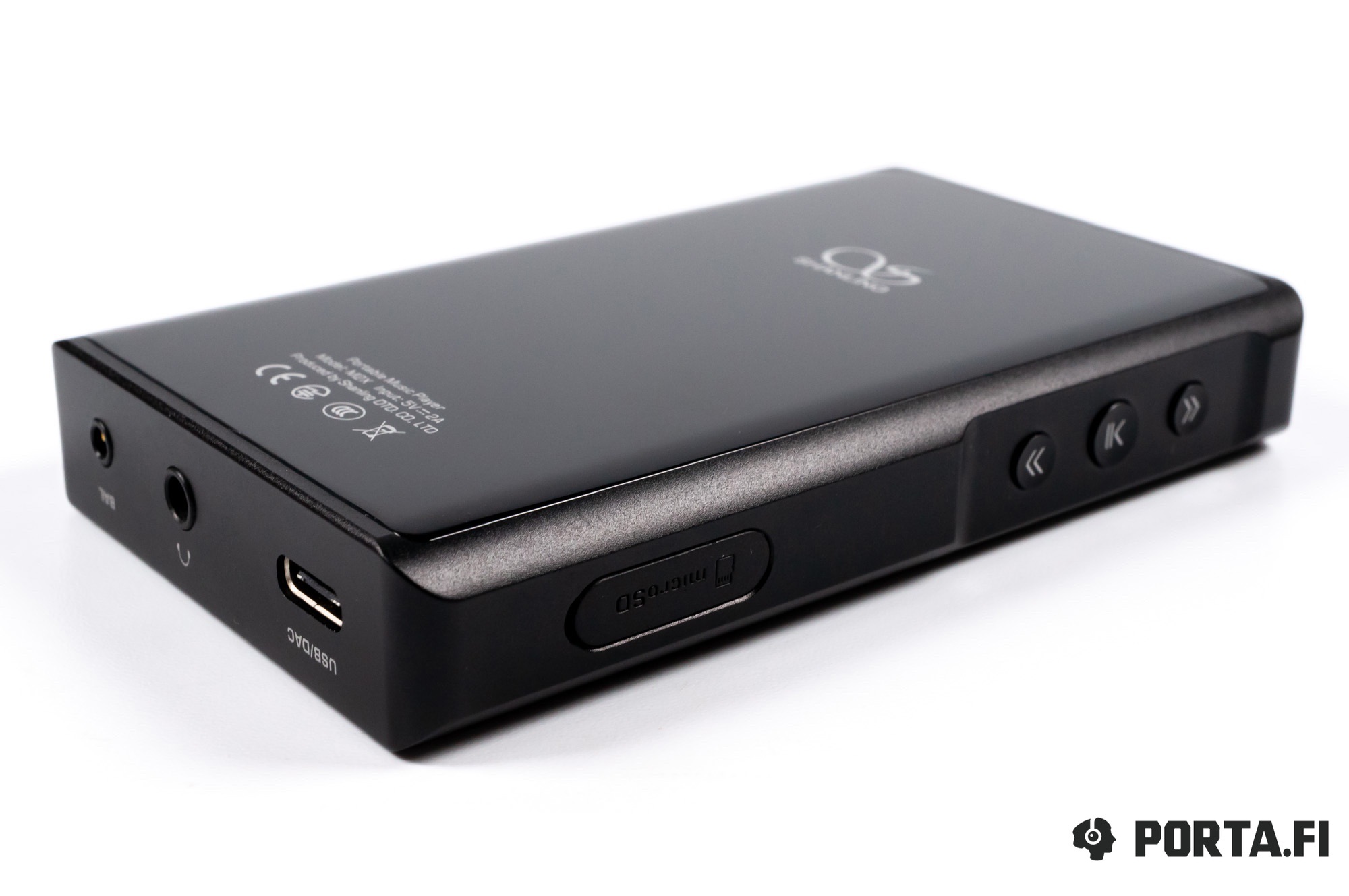 Playback options allow to change the following: default volume, remembering the track on power-off, gapless, play order, gain, digital filters (5 of them), balance, play through folders and the order of play. Here we also have an equalizer. Looks traditional, so it is the best to keep it off.
There are a bunch of system preferences and most of them are obvious – the brightness of the screen, USB mode, sleep and screen timers, WiFi and Bluetooth management, media library update. Here you can also choose one of four themes, but actually they change only icons. Two of them are rather ugly, so I don't know why they are here. There is a choice of languages, as well as WiFi files transmission (most trendy lately). There are pleasant peculiarities such as firmware updates over WiFi (the firmware supporting Tidal has been released recently) and ability to choose the Bluetooth codec in menu (those who love Apple and budget Chinese TWS headphones will be glad to get AAC codec support).
If you don't mind the abovementioned problems, overall the firmware is good and rather stable.
Sound
I have used the following equipment for listening purposes: iBasso IT04, Meze Empyrean, Audio Zenith PMx2, Noble Audio Khan, Campfire Audio Andromeda и Solaris, Unique Melody Mason V3, HUM Pristine and others.
Except for the very first player, M3, the company has never really tried to make a neutral sound with any accents, and M2x is not an exclusion.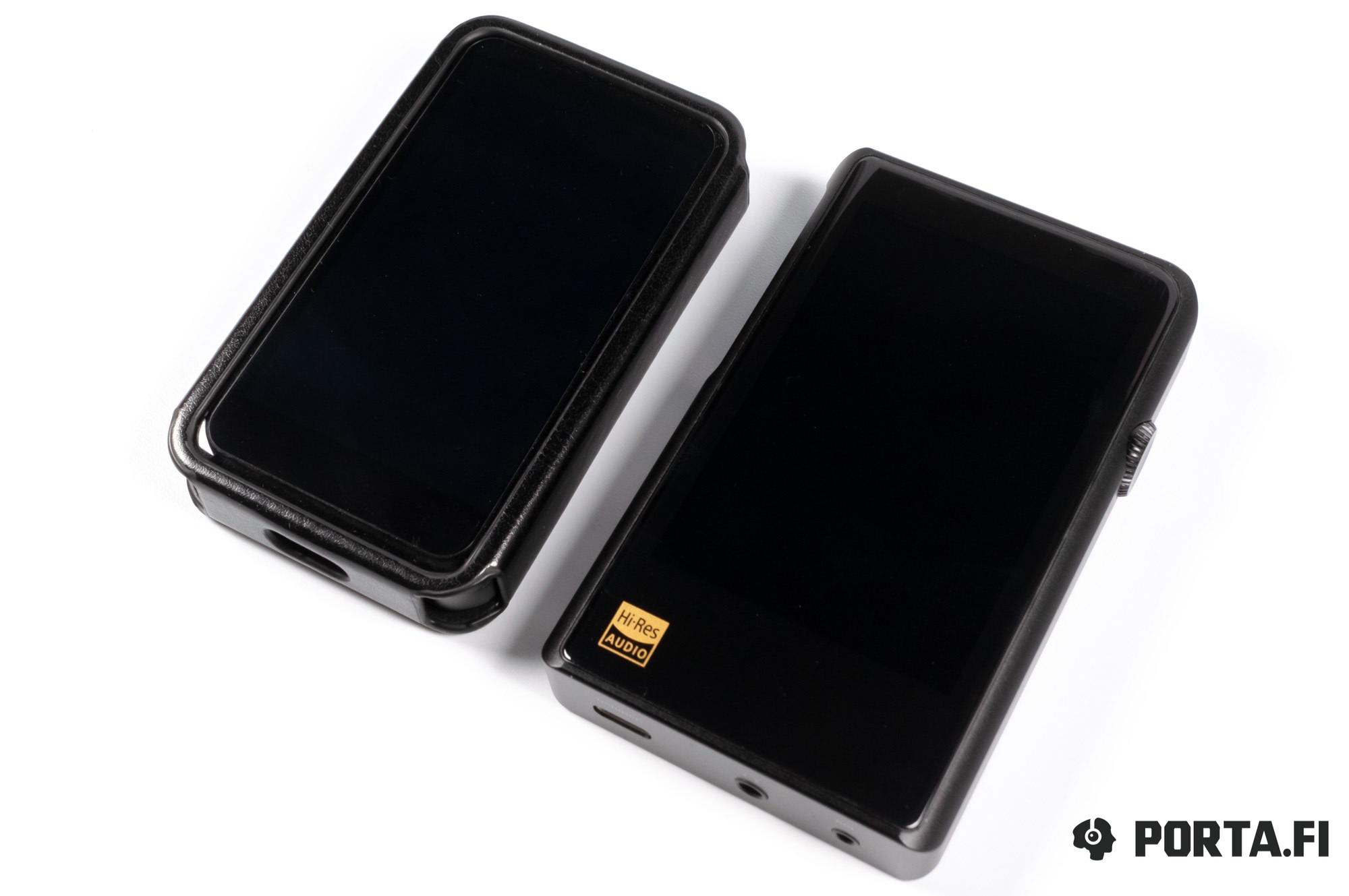 Bass is normal in resolution, not too speedy but also not boomy. There is the lowest bass but it somewhat lacks control. Midbass is better and the player offers quality textures and naturalness of instruments of this register. The lows are balanced and their amount is exactly the same as in the recording. Bass is thick and springy.
Mids are more into macro details, simplifying micro details somewhat. In other words this is a player for those who want solid presentation and not dry monitor one. Of course the level of details is not maximal, but it is enough to transmit all nuances from the recording. M2x overall sound is emotional and uses additional energy that gadget brings to the upper mids, underlining the female vocals and some instruments. The sound stage is well built, it is average in width and below average in depth, but instrument separation and layering are rather good.
The highs can also be described as normal. They are not outstanding as in flagship players, with flawless layering and balance of weight in the upper highs, but they are good for the asking price. The highs have good resolution, length and control, attacks and decays are a little short, but they still bring natural sound.
Comparisons
The budget portable audio market has a situation when there are three models that offer the best combination of price and quality. We will compare M2x to them.
FiiO M6 More neutral player with less accents, suitable for those who love such presentation. It is smaller and more functional.
Hidizs AP80 More neutral sound, lighter, with slightly better resolution and more micro details. Smaller and less functional (lacks WiFi).
HiBy R3 More massive sound with slightly more weight in lows and highs and laid back highs for lovers of comfortable presentation. It is also smaller than M2x and has almost the same functionality, except for recently added internet radio and Qobuz.
Also couple of words about other Shanling models.
M2s M2x is a big step forward in comparison to M2s. The anemic sound of M2s gets additional emotions and becomes more attractive.
M3s I assume that M2x has got the most from this player. Of course, M3s controls lows better and has more lengthy highs. Despite difference in output power the sound signature is similar and the overall difference is not that striking.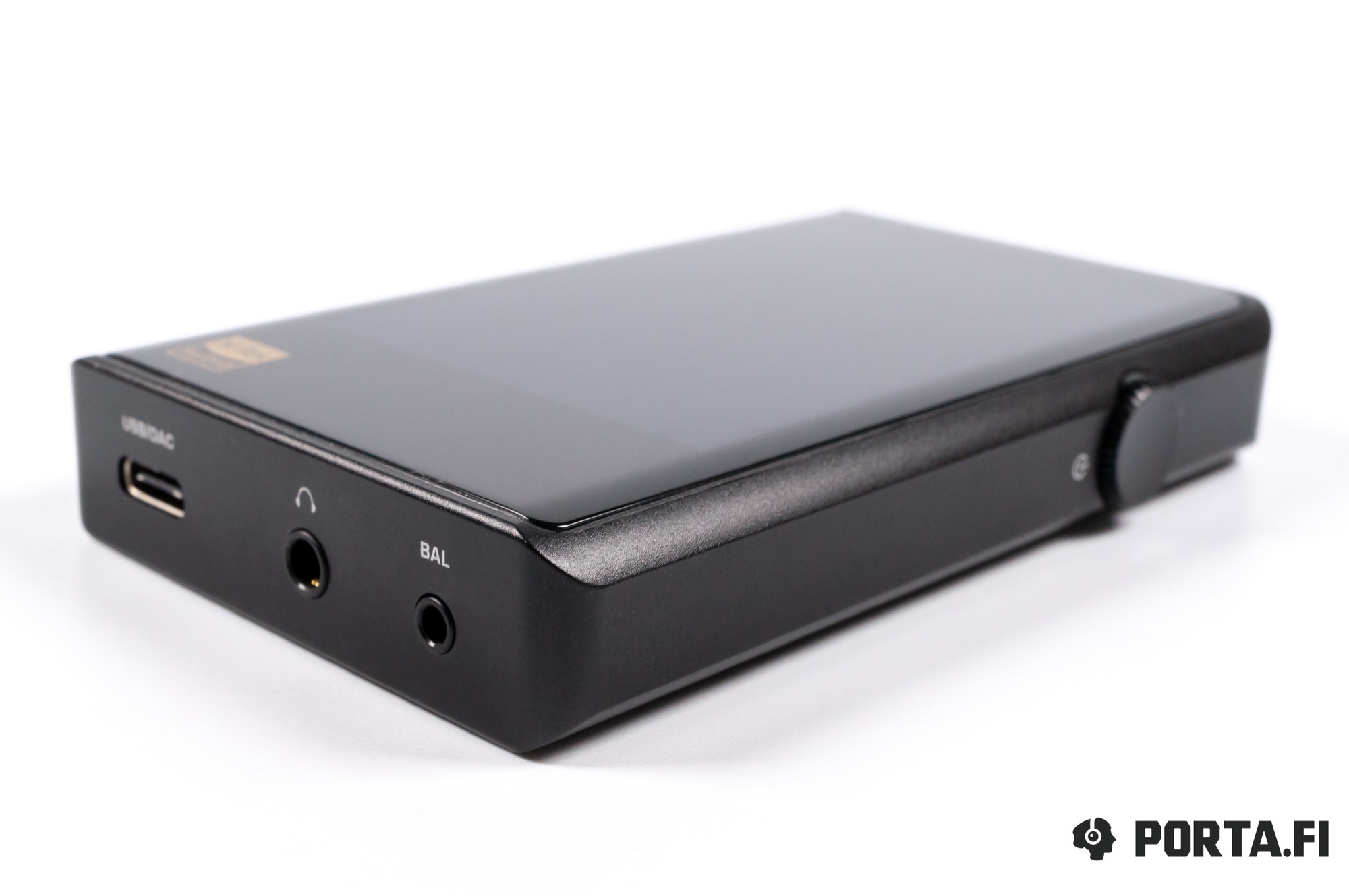 Compatibility
The M2x power is below average and this makes is not suitable for hard-to-drive headphones even from balanced output. However for most IEMs and sensitive over-ears it is more than enough. The lack of background noise, even in the most sensitive IEMs, is a plus.
The player is universal in terms of genres, but you have to take the overall presentation into account. It is moderately critical to recording quality – 6 out of 10.
Example tracks
Rodrigo y Gabriela — Krotona Days I am not an often guest in world music part of Tidal, because usually it is limited to one continent, but this time I have managed to find a real gem from a famous guitarist. A great mix of classical guitar and modern musical tendencies sounds good on Shanling M2x.
Laurence Pike — Holy Spring Interesting, but most people think it is jazz. I don't agree, but if we remember the recent article from our musical part of the website, I won't argue. This meditative and complex journey to percussion world that is interfered by other instruments sounds refreshing, as M2x copes good with presentation and airiness of this recording.
Phosphorescent — Los Angeles One of the best tries to show attitute to "City of Angels" by Matthew Houck. It is a rather long and various (due to its length) track that suits well to Shanling. Its pure mids underline guitar and vocals that are central for this composition.
Conclusions
Shanling are true to themselves, they release attractive and beautiful players. Recent switch to touch screens looks reasonable, especially if the company will proceed with development of their own firmware and its UX improvement.
Translated by: Vadim Kolchev