It has happened that I haven't been acquainted with Gustard products, despite the fact they have released many popular devices. It's quite time to correct it, since I've got their new product — X16 DAC.

The company plans to release several devices of middle price tag that will have common design. The consumer will be possible to collect the pack of several desktop devices using the components he needs. Apart from X16 the lineup includes H16 headphone amp and S16 streamer. Probably there will be other devices, but I haven't seen plans on that.
X16 has become very functional with two ES9068AS chips and OPA1612a amplifiers. USB works on XMOS XU-216 with Intel Altera controlling the work. There are also peculiar things such as femtosecond oscillators and hi-quality resistors and condensers. Apart from hi resolution support (768kHz/32bit and DSD512) the DAC also understands MQA with full decoding. Bluetooth, as well as LDAC codec, are an additional bonus, and so is the remote control included in box.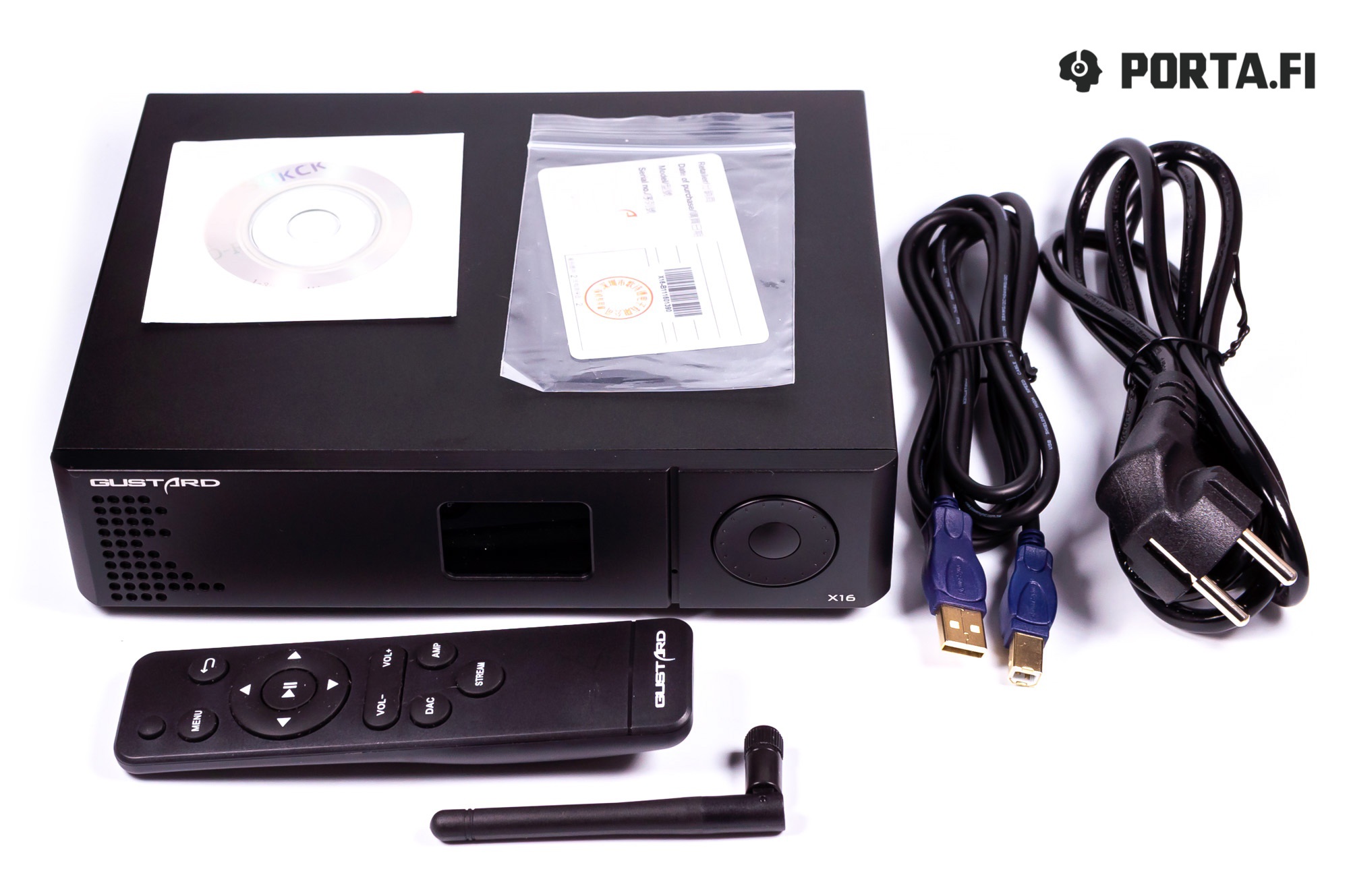 The price tag is really moderate for such a capable device, you can buy Gustard X16 for 500 USD.
Specifications
DAC: 2 × ES9068AS
I/V: OPA1612a
USB: XMOS XU-216
Max resolution: 768 kHz/32 bit, DSD512, MQA Full Decoder
Bluetooth: 5.0 with support for SBC, AAC, aptX, aptX-LL, aptX-HD, LDAC codecs
Frequency range: 20 Hz – 20 kHz ±0.08dB
Inputs: USB, Coaxial, Optical, AES/EBU, IIS (HDMI)
Outputs: 2 × RCA, 2 × XLR
Output voltage: 2Vrms single, 4Vrms balanced
Dimensions: 220 mm × 170 mm × 50 mm
Design and controls
The product managers have decided not to re-invent wheel and X16 comes in a regular box made of recycled cardboard. The inner parts are traditionally protected with soft insertions. Apart from DAC itself, you get:
CD with drivers
Bluetooth antenna
USB cable
power cord
remote control (batteries not included)
As you can see, there is everything to start using DAC right away.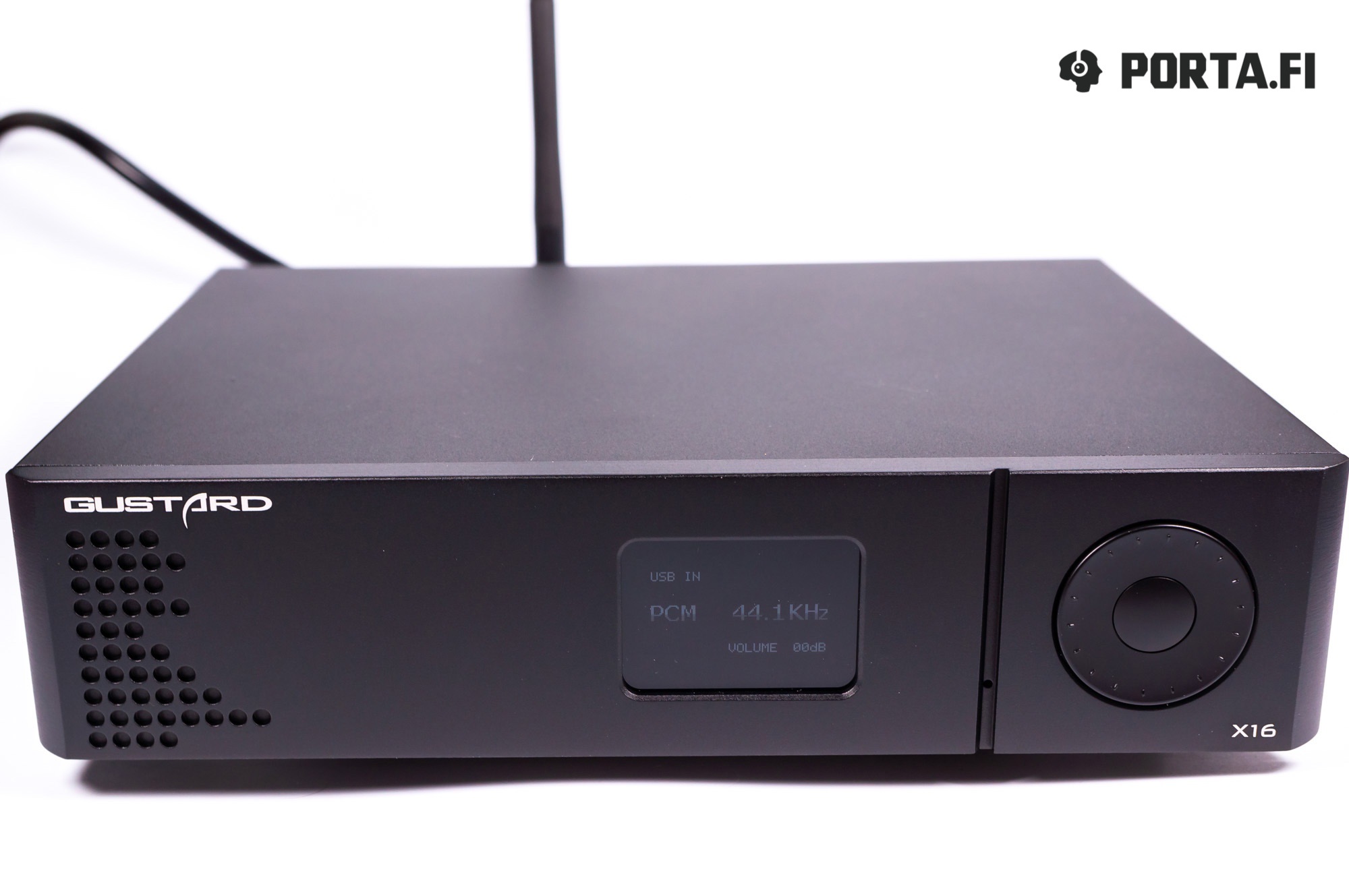 Desktop DACs are not the segment where the designer can really shiow off, but Gustard have tried not make their new addition at least notable. The body is of compact size and made of metal. It's rather weighty and stands very stable together with massive 'legs'.
The front panel is what makes it distinctive: here we have a company name, ornament of dots and other elements look very neat. There are screen and wheel with button for controls.
The screen is not bright and its supportive function is clear. It shows volume, signal resolution and other service information. Its presence allowed to group settings conveniently, where you can choose digital filter (or non-oversampling mode), screen backlight timeout and change other options.
The volume wheel uses quality encoder and turns smoothly, registers clicks accurately. There is also a remote control that allows to use all DAC functions and change all settings. If you purchase H16 and/or S16, you will be able to control them with a single remote.
There are the following interfaces on the back part:
power switch and AC in
jack to connect Bluetooth antenna
optical input
coaxial input
USB input
AES/EBU input
brand I2S input
line output
balanced output
The amount of ins and outs is close to maximum here, so this DAC will easily integrate into probably any system.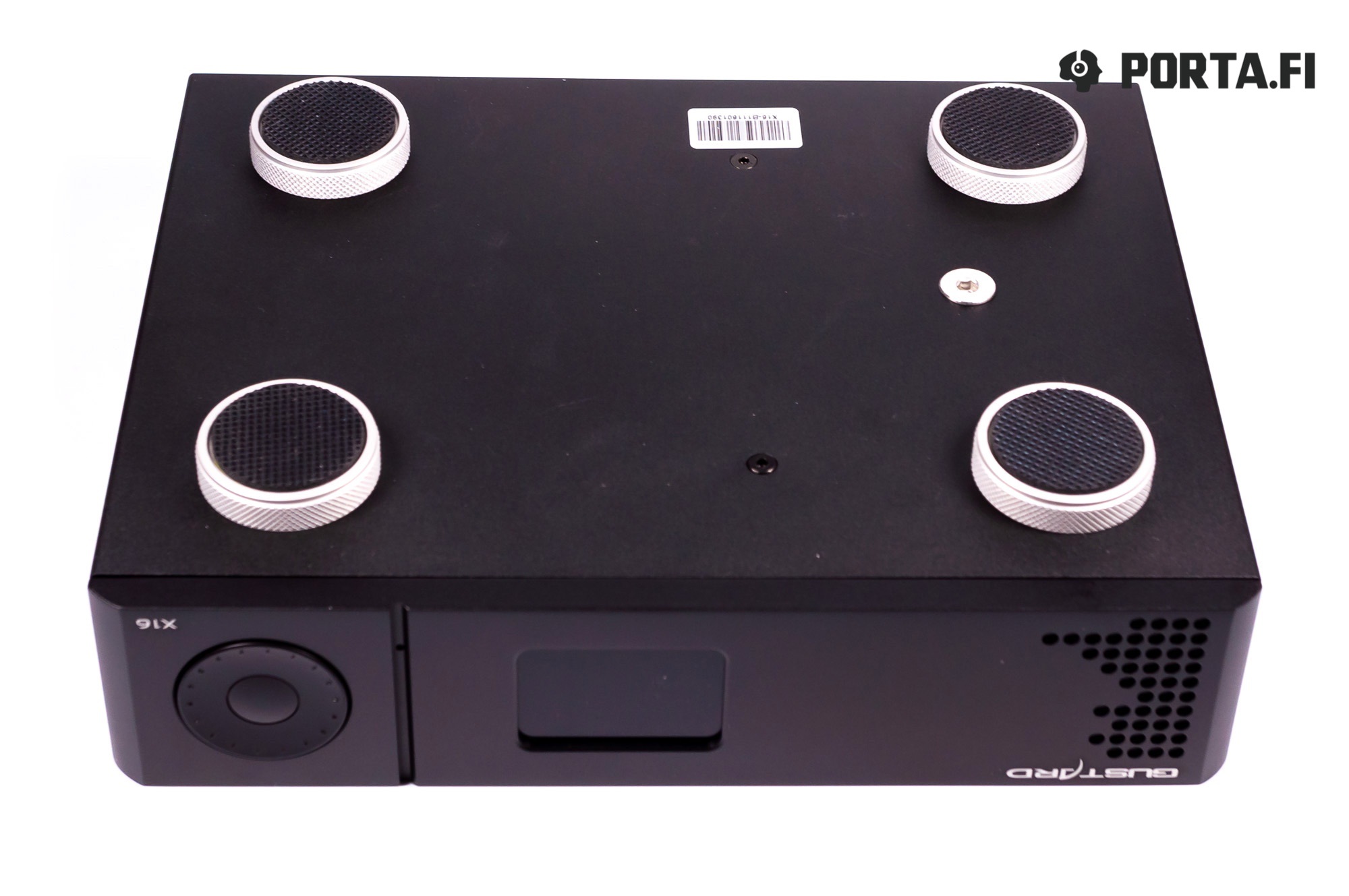 I don't think it makes sense to go into details to DAC controls, they are very simple. It's good to have Bluetooth support, X16 has LDAC and the connection stability is good. This opens additional capabilities for those who have rich libraries on their phones.
Upon the whole, I'm pleased with the quality of device: build is very good, without being too pathos. By the way, you can choose between black and silver versions.
Sound
Since I don't have H16, I have used the following amplifiers for listening purposes — xDuoo TA-30 и Vinshine R2R DAC. I have also used the following headphones for tests — Meze Empyrean, Kennerton Thror and others.
Right before the main part of the review I should note that X16 measures really well. Of course it's not a guarantee of outstanding sound, but it's really important for some people and I want to mention it. For myself, the personal usage experience is much more important. Luckily, it is pleasant experience too.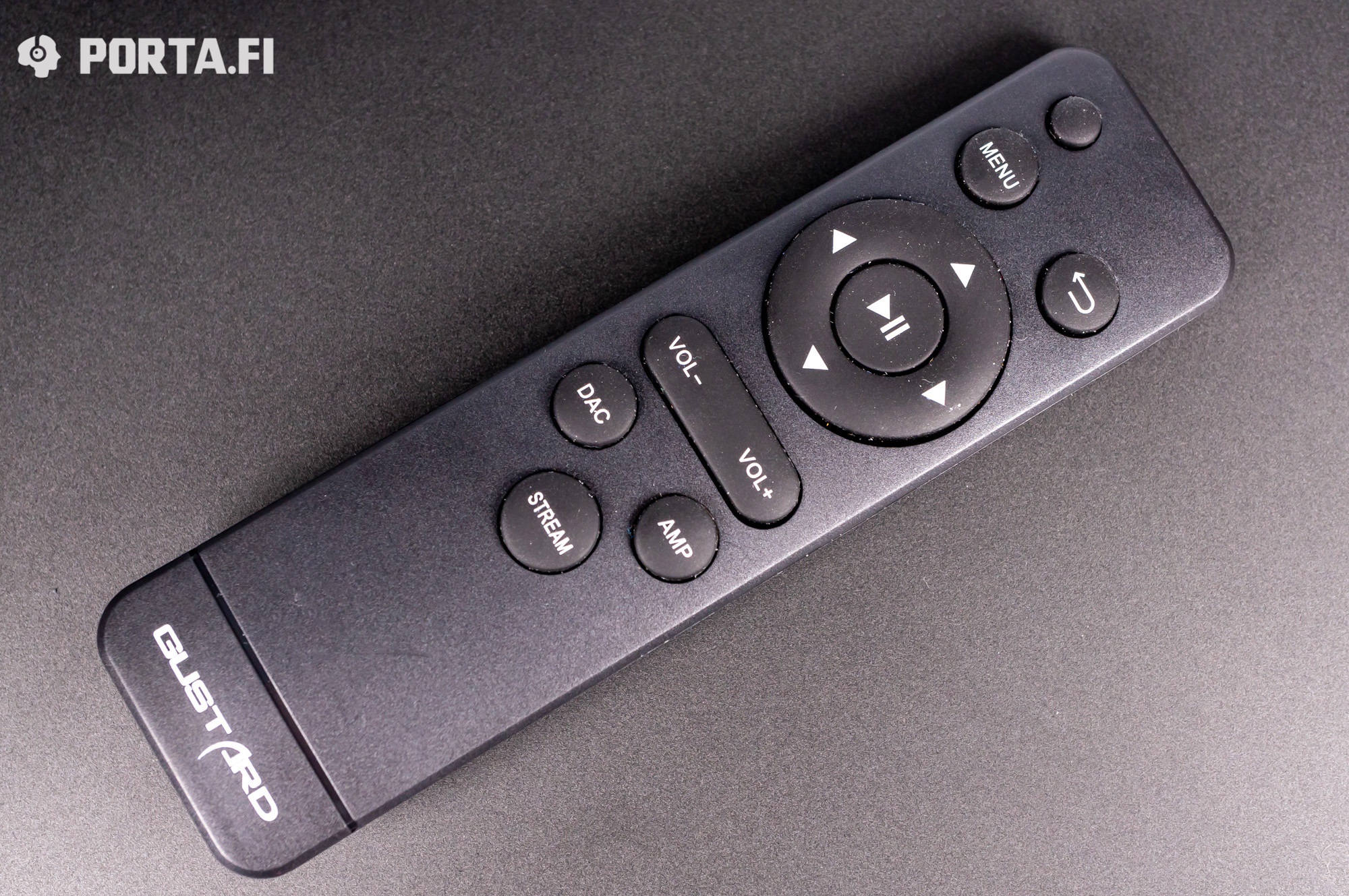 Gustard have made a sound tuning that I consider the best for DAC: it sounds neutral, balanced, without micro details. Such tuning makes it universal allowing the user to bring needed coloration with amplifier and headphones.
The bass is neutral, balanced and very technical. It has good resolution and control, providing sound with naturalness, especially notable on acoustic instruments. If we compare X16 to pricier models, we can see some lack of refinement on the lowest bass, but it is totally not a problem for this price tag. Bass is delivered totally as it should be, but the final springiness will of course depend on the amplifier.
Mids are made in the same way. X16 doesn't try to go to micro or macro details and does not add anything from itself. This makes is somewhat critical to recording quality, but not overly so. It transmits emotions and dynamics well on quality material and brings liveliness and correct timbres. The soundstage is large and natural.
Highs show maximal length, great level of details and control. Attacks and decays are close to being perfect and this provides correct sound of timbre rich instruments. Comparing to top offerings the layering is slightly behind, but for its price tag it is really impressive.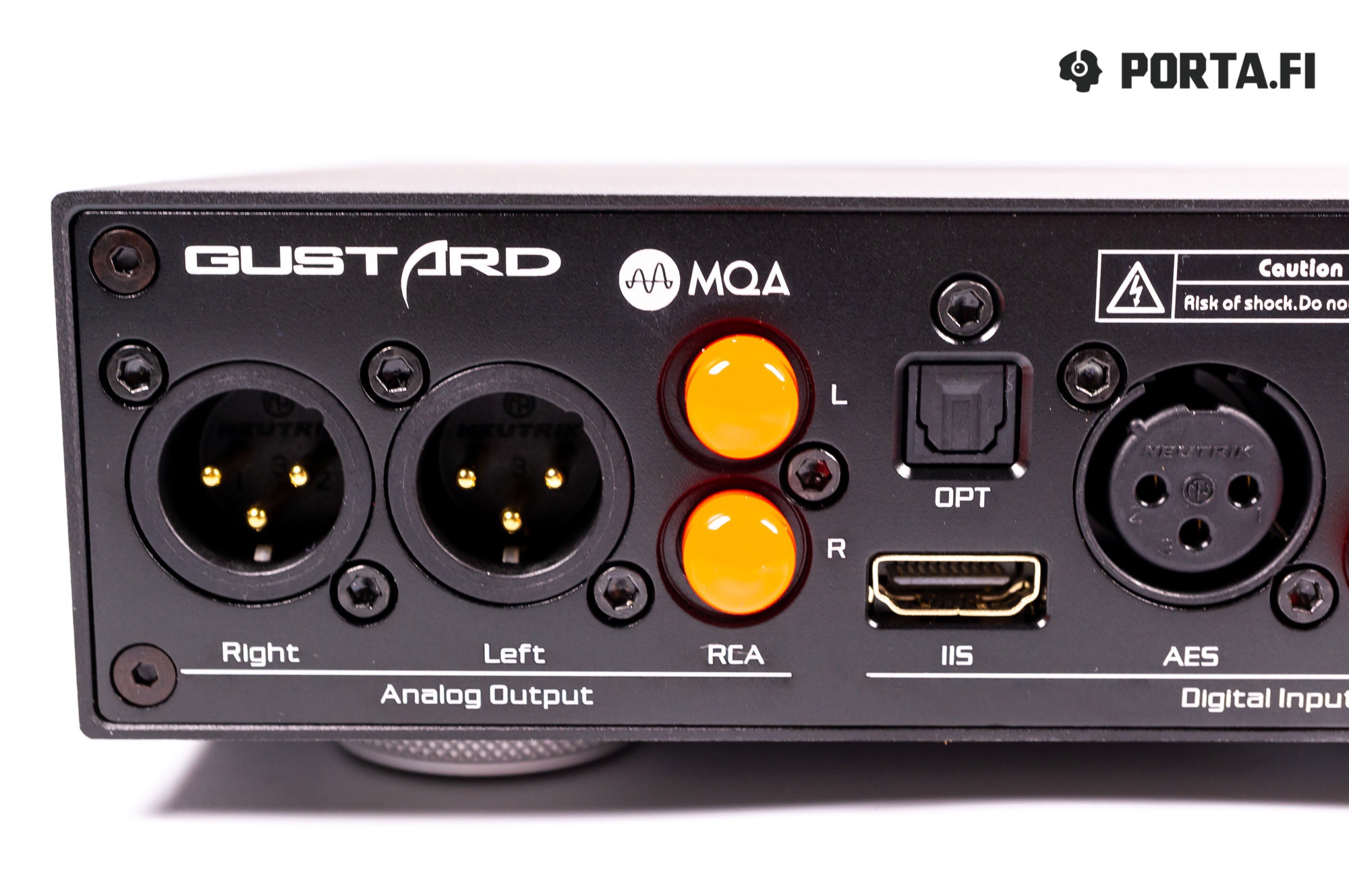 Unfortunately there won't be any comparisons, since I down't own any comparable devices.
Example tracks
Counting Crows — Elevator Boots Fresh track from well-known band from Berkeley sounds modern and nostalgic. The musicians haven't followed the trends and also haven't tried to make the sound too vintage. This track needs good source and Gustard X16 shows itself very well playing guitars, vocals and keys on a high level.
Jean-Jacques Milteau — She Thinks I Still Care Despite seeming simplicity, harmonics is one of real components of 'original blues' and the Frenchman Jean-Jaques Milteau is a real virtuoso. Almost all his albums are not only played well, but recorded well too and Gustard has room to demonstrate its technical ability.
Alfa Mist — Run Outs Despite the fact that the work of producer, keyboardist and MC from London is clearly inspired by classical jazz, it is very wide in terms of genre. So if you like beautiful and complex music — get a technical source, such as Gustard X16 and dive into pleasure.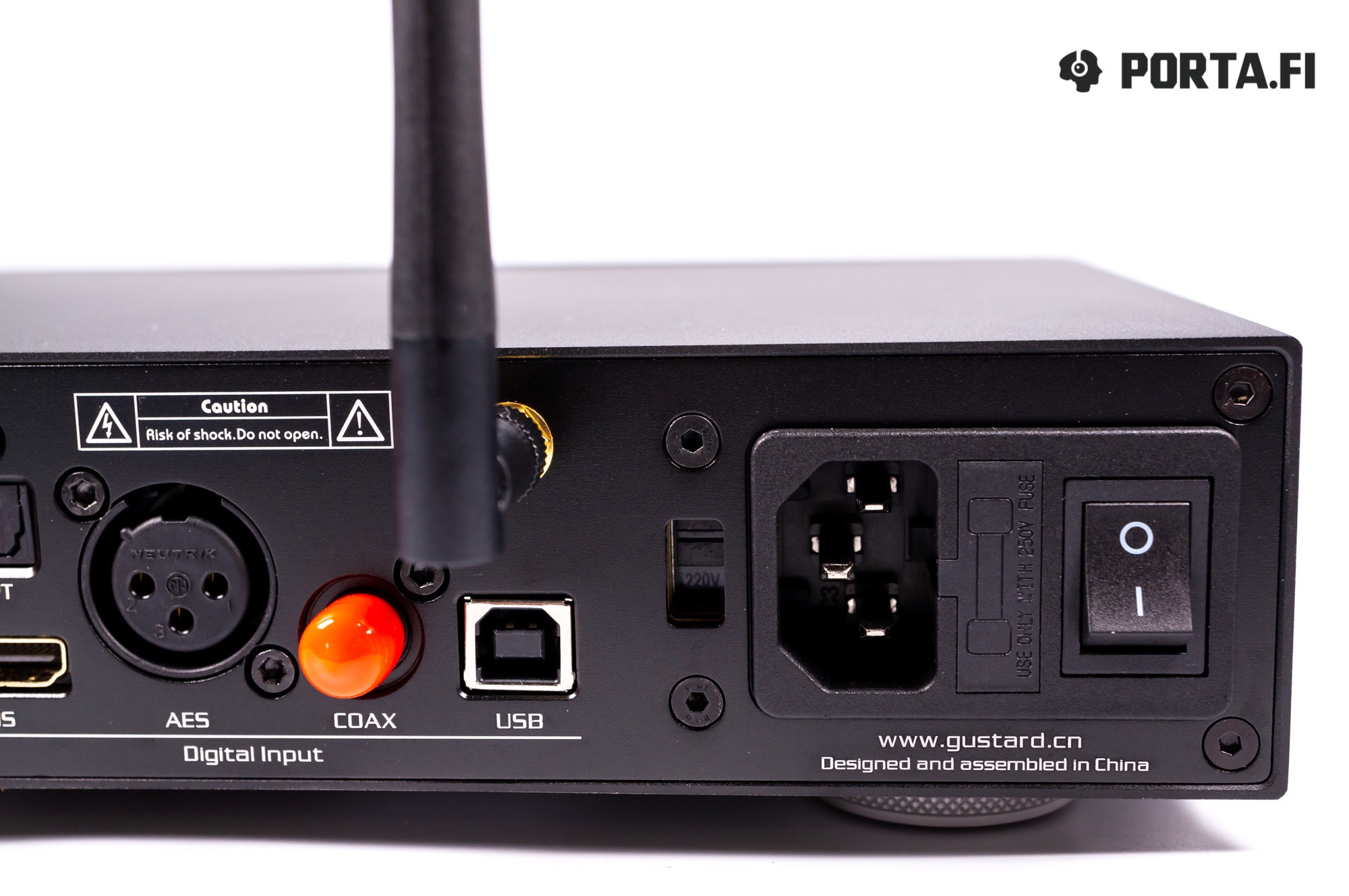 Conclusions
Gustard have made a good foundation for new compact lineup of products. Technical X16 can be used both in pair with H16 and as a standalone dac, as well as with acoustic systems. However, I think many of owners will think about H16 still. It is clearly true for me.
Translated by: Vadim Kolchev