Several years ago I have listened to hybrid Polaris IEMs from Campfire Audio. I have noticed dominating bass and interesting tuning, though not "my" kind of tuning. After some time the engineers have decided to release updated variant and today we will speak about it.

Inside there are the same 1 dynamic and 1 armature drivers, however Campfire have over the recent years updated their acoustical knowledge and technologies and developed some new ones (Polarity Tuned Chamber, T.A.E.C and so on) that allow the drivers to sound differently. Of course the new model has received those know-hows fully. Also the design has been changed and now the bodies are fully blue.
Another interesting change is the price decrease. Although it does not correlate to marketing tendencies, but the updated product can be purchased for $499 (as of writing this review) and this price is 100 USD cheaper than the original.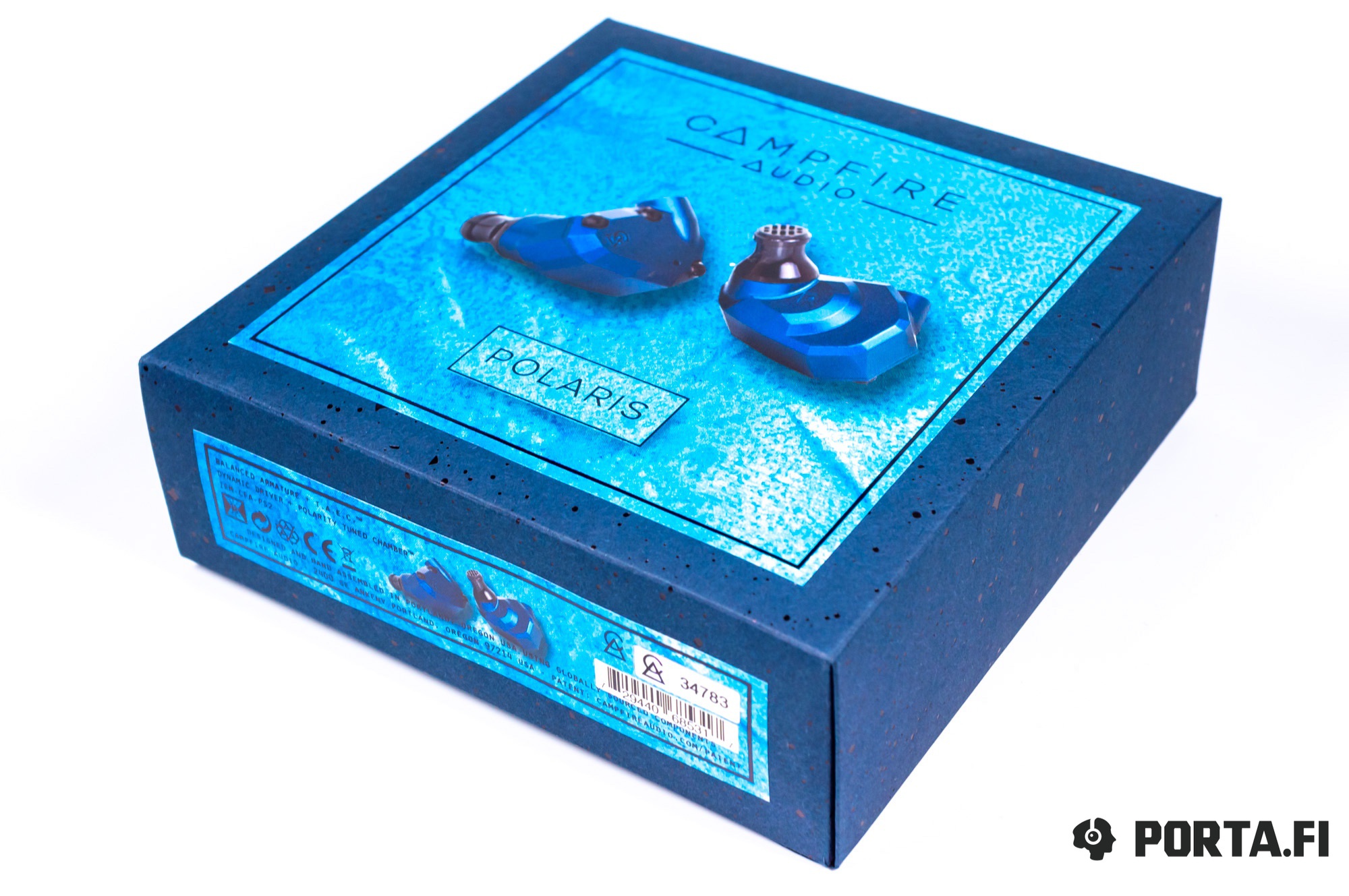 Specifications
Transducers: 9.2 mm dynamic + 1 × Balanced armature
Frequency range: 5 Hz – 20 kHz
Sensitivity: 105 dB/mWt
Impedance: 17Ω
Cable: detachable, with MMCX connectors, silver plated litz
Jack: 3.5 mm TRS
Packaging and accessories
I have intended, as usual, to speak about the regular CA packaging that is different only in printing, but this time the manufacturer has decided to change the approach — this time the packaging is larger, but the printing and textures remain the same. Additionally the box is covered with thick paper that reminds of paper for cakes or something as that. I don't know why they have done this, and I think I like previous packaging more, since I got used to rows of similar looking boxes at my shelf, and Polaris and IO do not fall into the same design. Frankly speaking, there is not much difference in packaging and I cannot say that one variant is better than another.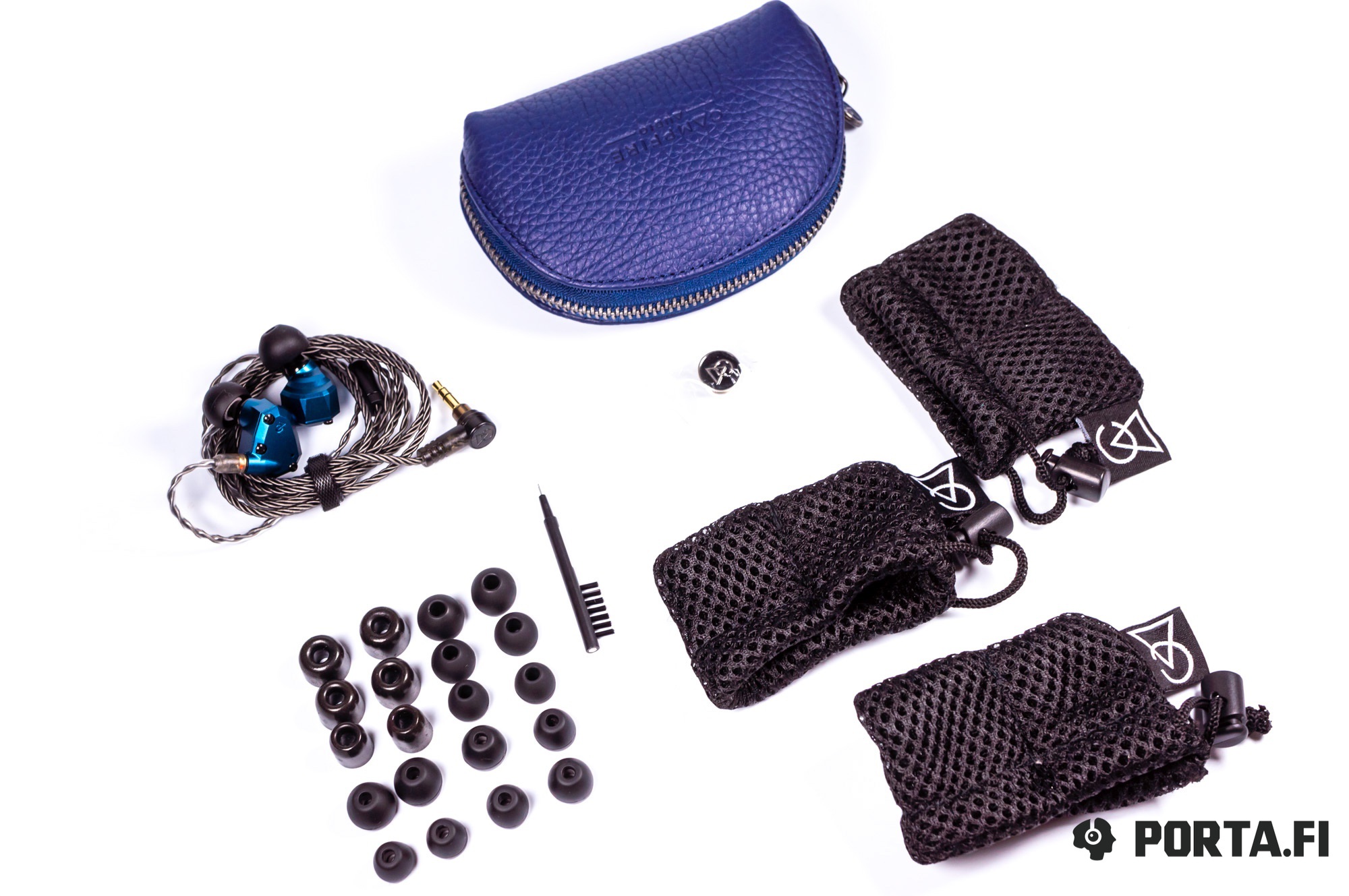 Inside there are IEMs, updated carrying pouch, cleaning tool, well-known badge and big assortment of different tips placed in small pouches, th
<ul>
<li><a href="https://porta.fi/ru/obzor-nastolnogo-czap-s-usilitelem-dlya-naushnikov-yulong-da10/">Yulong DA10</a> и Resonessence Labs Concero HP в роли ЦАП и усилителя</li>
<li>Apple MacBook Pro Retina 2016 в роли источника</li>
<li>Audirvana+ в роли плеера</li>
<li>Lotoo Paw Gold Touch, theBit OPUS#2, Astell&Kern A&ultima SP1000 и другие в роли портативных плееров</li>
<li>Записи высокого разрешения в Lossless-форматах (Dr. Chesky The Ultimate Headphone Demonstration Disc и другие)</li>
</ul>
e same as the IEMs. For Polaris 2 you will get 3 pairs of foam timps, 3 pairs of single silicone tips and 5 pairs of single Final Audio tips. Upon the whole, the accessory number and range is good for this price category.
Design and comfort
The design will make you deja-vu. The IEMs are made of metal in a classical Campfire Audio shape. However, there are some changes — the color is different (also a shade of blue but lighter than we have seen on the first revision. The faceplates are no more black. And, what is more important, the nozzles are now longer.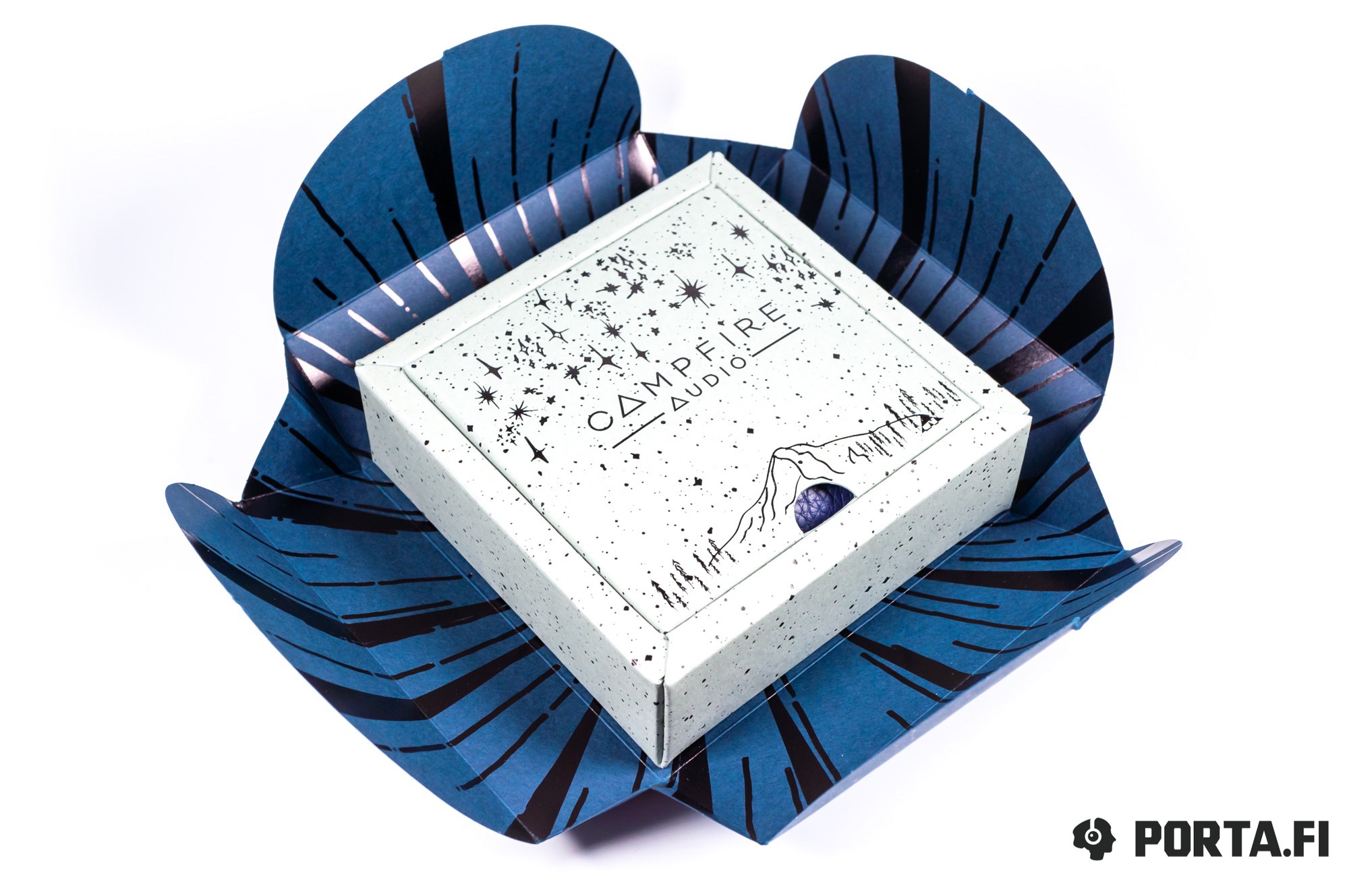 The latter change is what needed, for me at least. Longer nozzles mean better fit and I can use them without any problems (this is a case with Andromeda, since I have to choose correct angle for comfortable wear). Now I can use CA IEMs for a long time without problems and using custom tips. However, there is still possibility that someone may not like their fit even now, but such percent is much smaller.
Longer nozzles also mean better sound isolation, it is now above average but still may be lacking for metro or plane.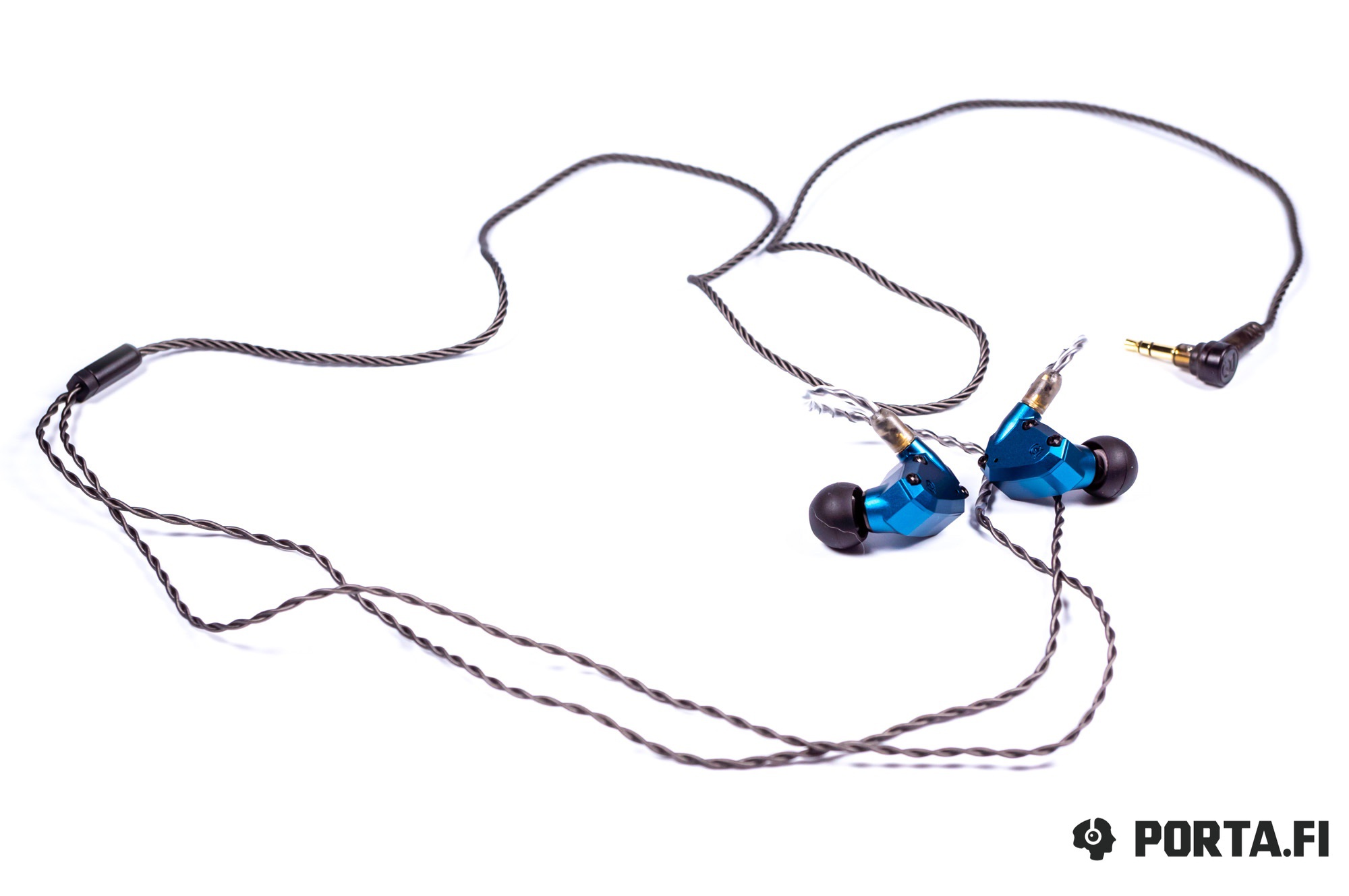 The cable is traditionally detachable with MMCX connectors with beryllium. They are more reliable than regular MMCX connectors. The cable has been updated, it is now softer and has no metal in ear hooks. Upon the whole, it is a quality silver plated Litz with grey coating. The cable is not too stiff during the cold times and is not easily tangling. The microphone effect is not high and the ear hooks can diminish it.
The build quality and materials are very good, it is Campfire product after all.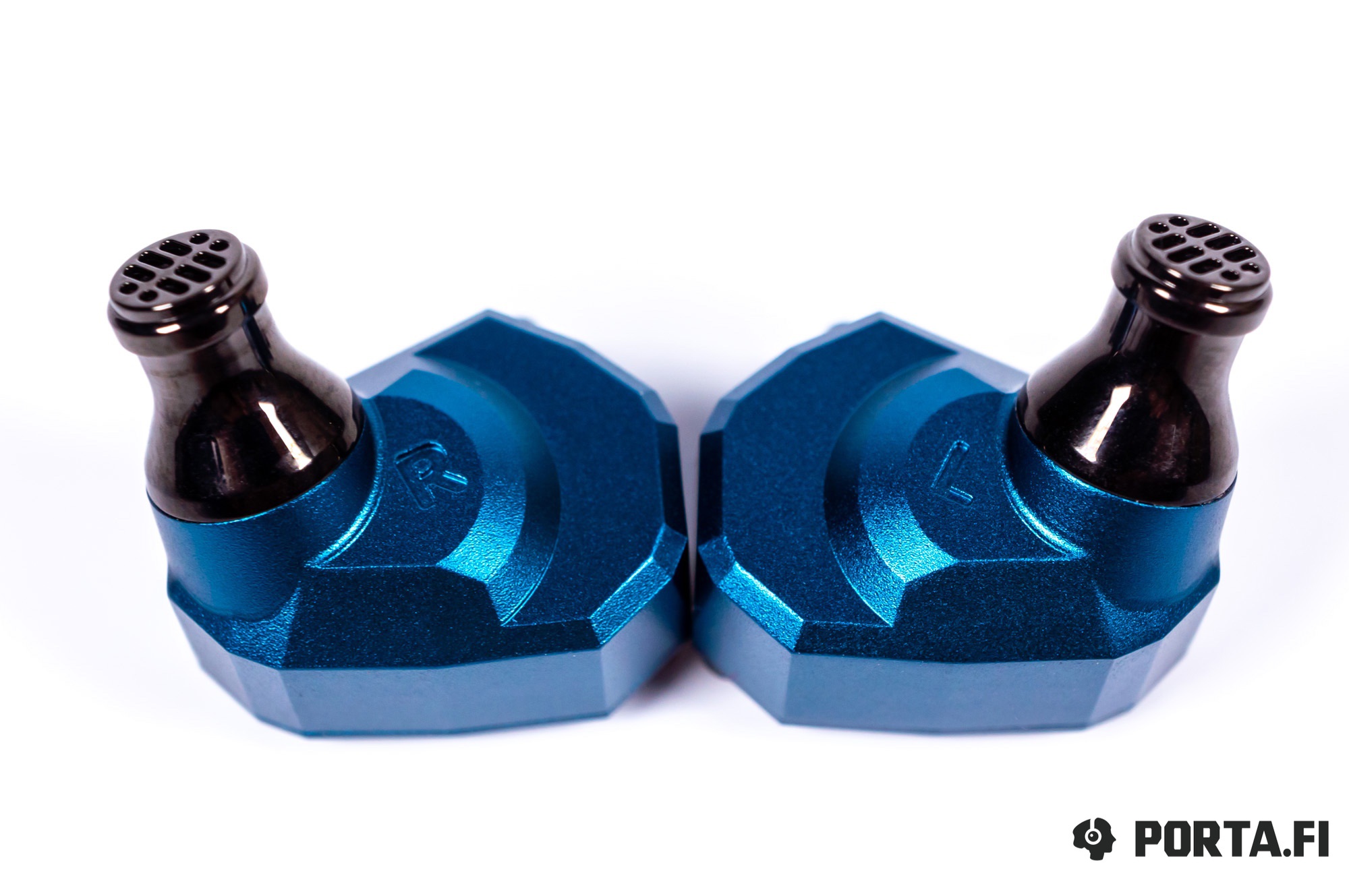 Sound
I have used the following equipment for listening purposes:
Yulong DA10 and Resonessence Labs Concero HP as Dac and amp
Apple MacBook Pro Retina 2016 as a source
Audirvana+ as a player
Lotoo Paw Gold Touch, theBit OPUS#2, Astell&Kern A&ultima SP1000 and others as portable players
Hi-Res recordings in lossless formats (Dr. Chesky The Ultimate Headphone Demonstration Disc and others)
I have allowed burn-in for 24 hours with audible changes for 15 hours or so.
As well as the initial model here we get accent on lows and (slightly less) on highs. Those accents can be diminished if we use wide tips. I, however, used Final Audio tips for testing purposes.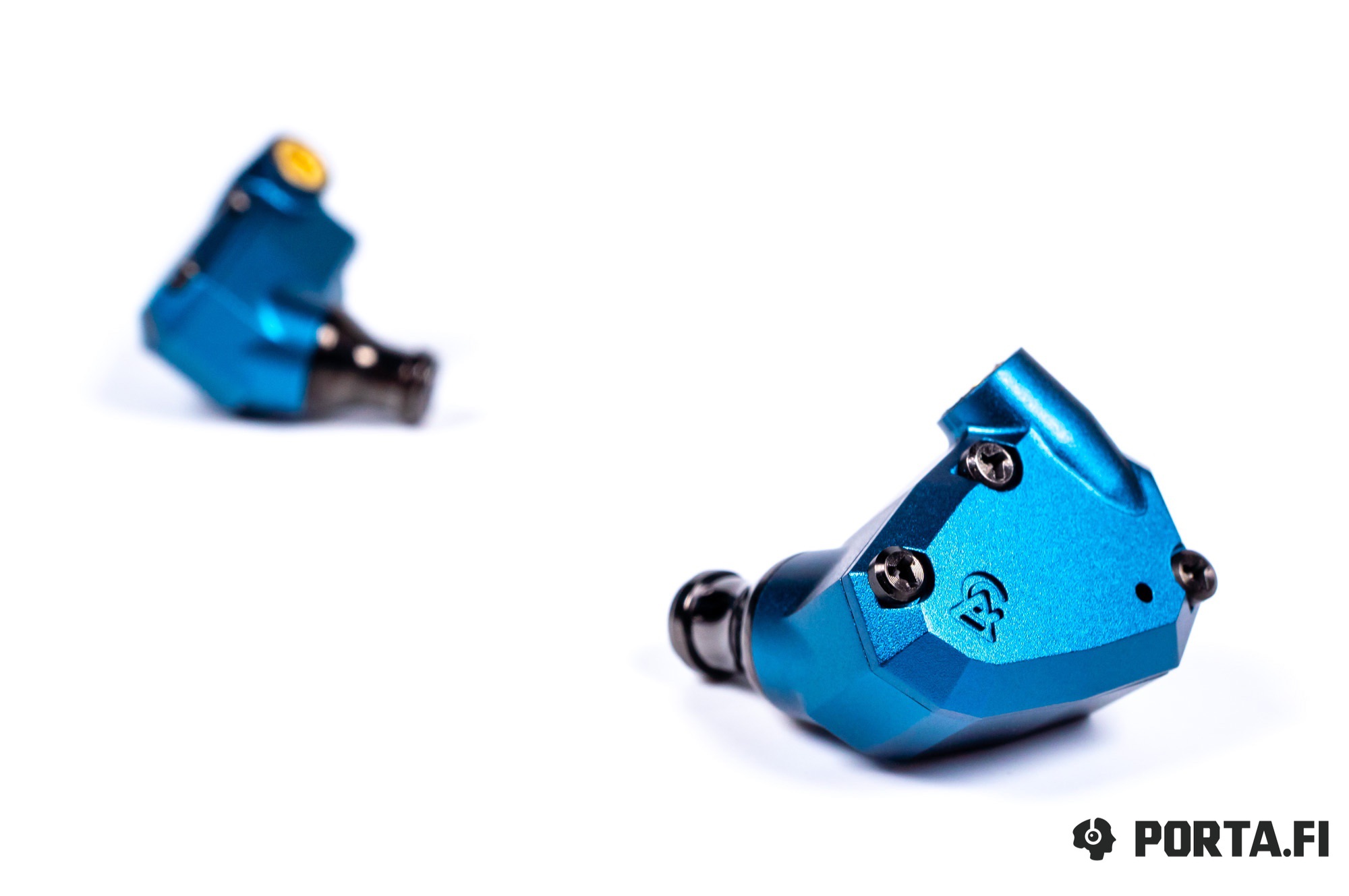 The bass is enhanced (unusual, eh?), the elevation is not too high, but very noticeable. This bump is valid not only for midbass, but for the deeper layers as well. This gives the lows great authority with good rumble and weight. The resolution is rather good but not on par with quick dynamic transducers, not to say about armatures. Textures and control are on good level, but on too bassy tracks the lows will dominate over the frequency range, but mids still remain distinctive.
Mids are moderately detailed but without enhanced micro details. Since there is only one transducer, the mids sometimes lack weight, but it is very seldom. The joint between transducers is very accurate and almost invisible. The headphones are not too demanding to recording quality, of course you will hear mastering problems, but they will be not in the first place. Polaris II are good in transmitting emotions and vocals, especially female. The soundstage is above average in depth and width and it is a good result for IEMs oriented on lows, especially if we compare to the first revision.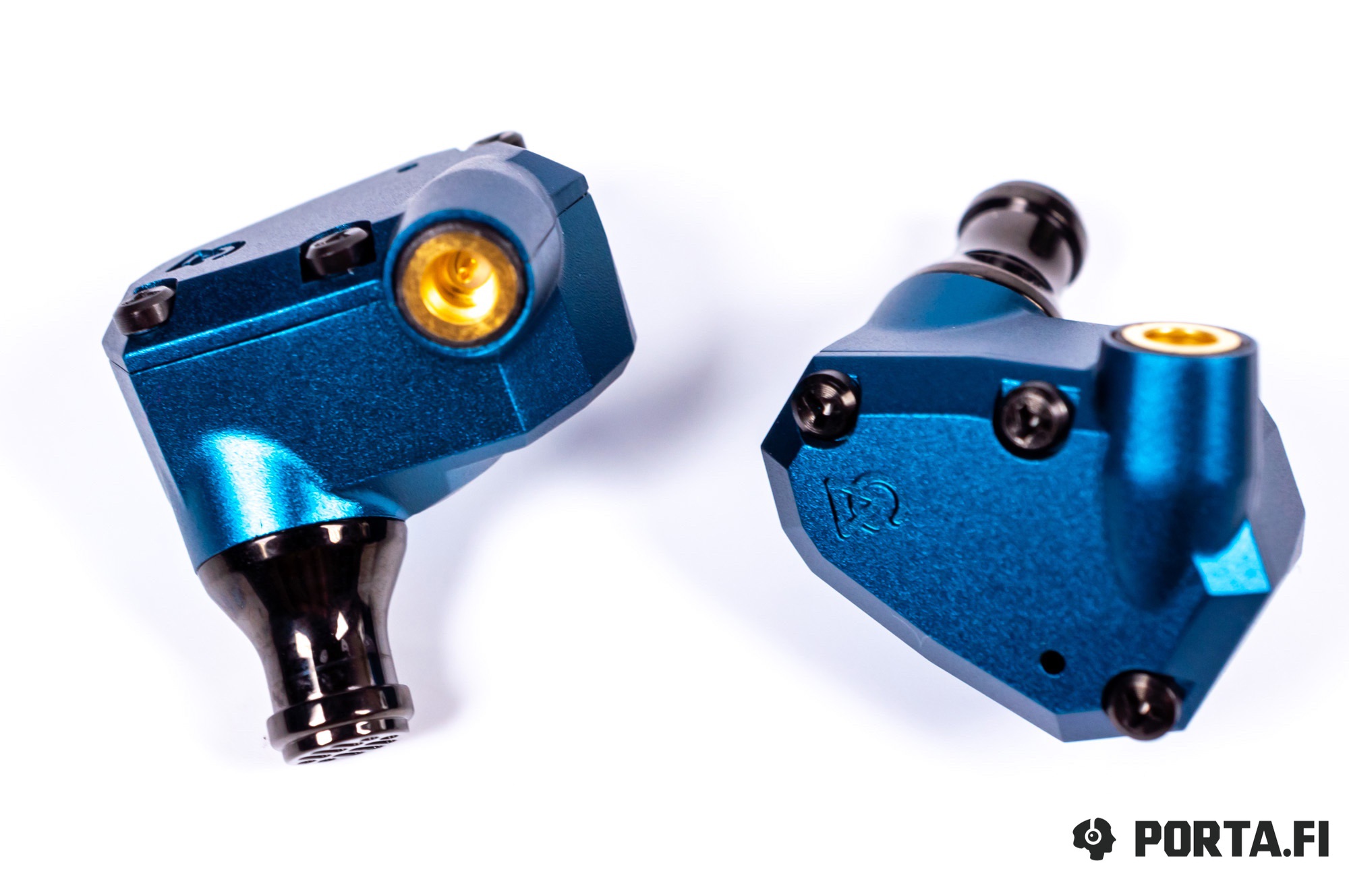 The highs have normal, but not record length, since there is (again) only one transducer. The amount of highs is correct to my liking, they are slightly accentuated to compensate bass, but if you are too sensitive to this part of frequency range, you should better listen to them before the purchase. The highs have good resolution, attacks and decays. There is basic layering.
Comparisons
I will try to keep it short, since Polaris II have their own signature and almost all models will be not similar.
FiiO FA7 Another bassy model, but with more quick lows, however, the lows are more accentuated and lengthy. The upper part of mids and highs is more flat and more weighty.
Campfire Audio Polairs Old The previous model has had more accentuated bass with less thickness and more forward mids while having less control on both sides of frequency range.
Campfire Audio Solaris A good example of what happens when you add more armature drivers to compensate the downsides of Polaris II — more weighty and moved forward mids, more lengthy highs with better resolution and layering. The lows are better controlled and more detailed.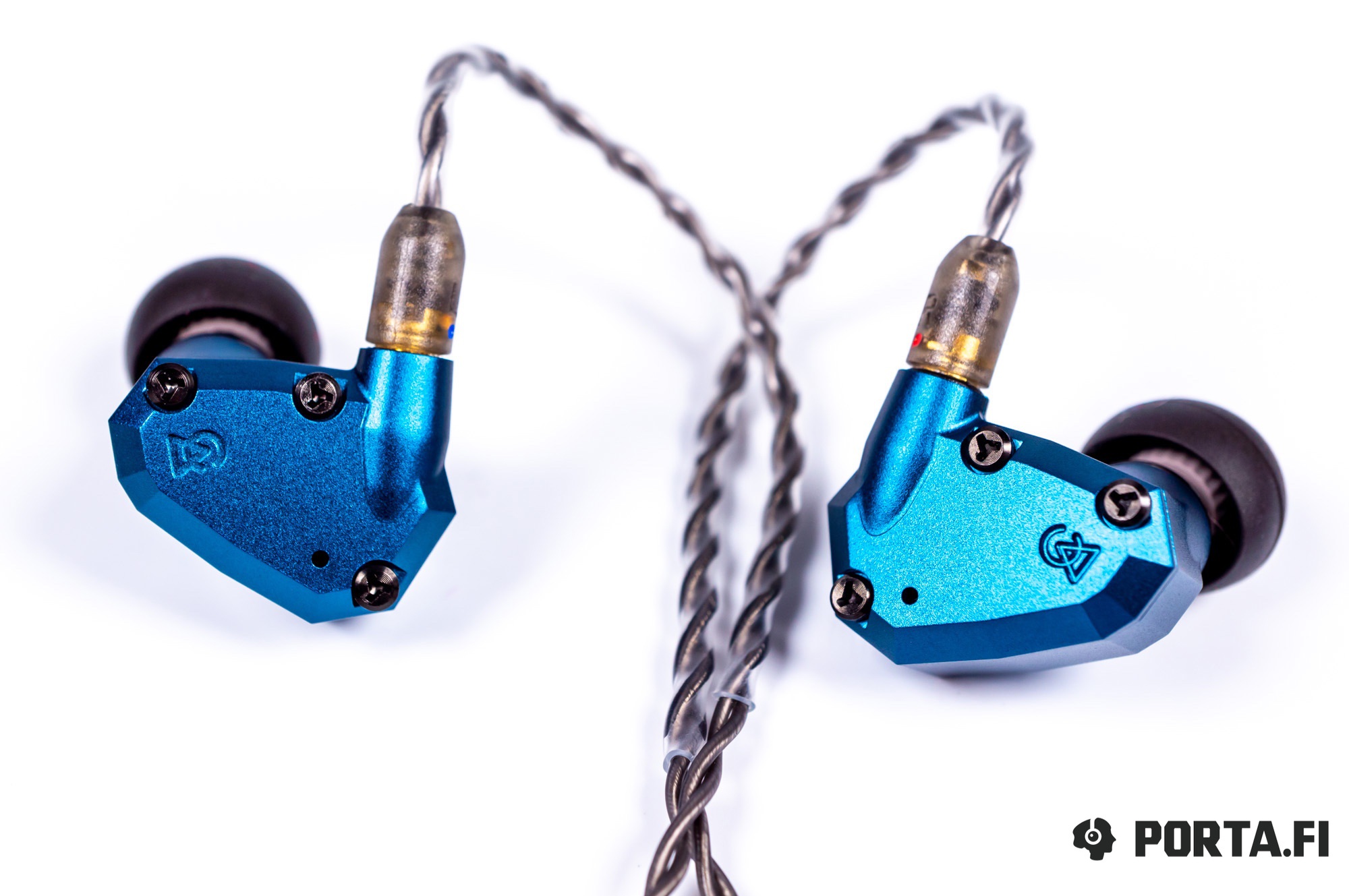 Compatibility
As the most of IEMs with fun presentation new Polaris model does not require outstanding source. The only requirements for player is for it to be neutral and have normal control over the frequency range to avoid too much coloring.
In terms of style the IEMs are more suitable for genres that benefit from accent on lows. They do not require exceptional recording quality — 5 out of 10.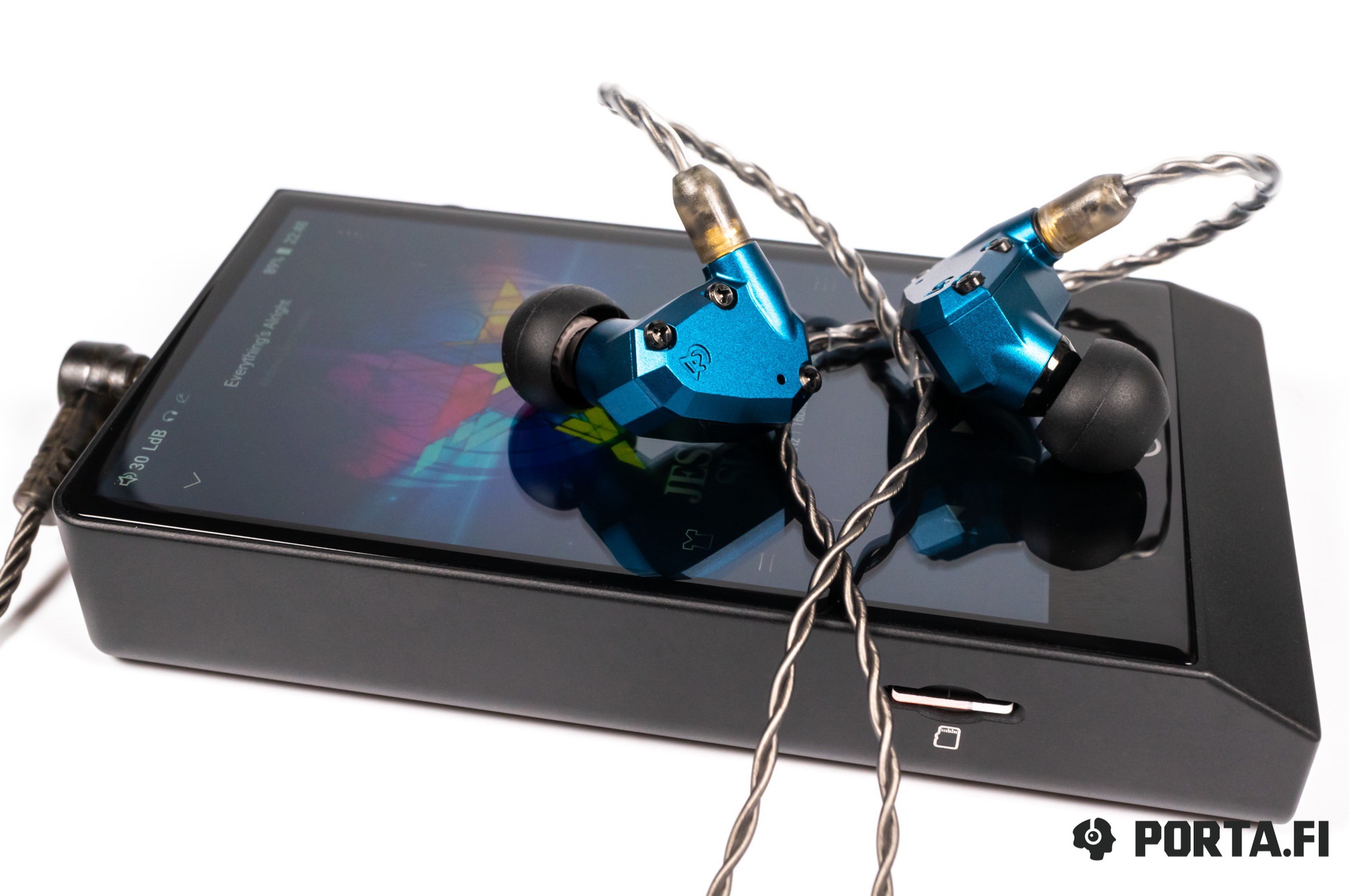 Example tracks
Iggy Pop — James Bond Of course I might choose some electronic music for testing purposes that might enhance the benefits of Polaris 2, but it would have been too simple, so I have decided to test them on different genres. Luckily, the fresh Iggy Pop single with meaty bass, great guitars and vocals is what Polaris 2 need.


Sabrina Claudio — Holding the Gun What should a half-puertorican and half-cuban from Miami do? Of course she should move to Los Angeles to start R&B career. Sabrina Claudio has done exactly this and we have this track as a result, and it suits Polaris II well — bass part is full of drive, the vocals are clear and effects are outstanding — it shows the IEMs potential.
Chicago OST — Cell Block Tango This is the movie that has proved that songs localization is a bad thing. Even if you invite top stars the outcome might be bad. Thanks to Internet, we can now enjoy the original version, and new Polaris lets us enjoy the rhythm of this almost tango in full.
Conclusions
Campfire Audio have planned to create bassy IEMs and have done exactly what they wanted. This is no universal tuning, since such lows mean compromise, but it has been worthwhile, especially for those who love such presentation.
Translated by: Vadim Kolchev