China has long ago become the motherland of personal audio. There are around 5 of well known brands and around 10 of runner ups who are very important too. They have not only become notable competitors to the likes of Sennheiser, but have completely dominated on certain markets. Their secret is rather simple — they react to market needs really quick. So China is not famous only for large brands, there are a lot of lesser manufacturers and those who try their best for the first time. As a rule, the aim is to make everything better and cheaper than competitors. This is exactly the case with Sivga brand. Their Phoenix headphones offer natural materials, their good processing, great build quality and good sound. Let us take a closer look at them.

Packaging and accessories
The headphones are packed into a rather large box without a dust cover. In the upper part the headphones are depicted on the black background, together with the model name. Although the color is black, it's not that simple. The cover has an embossed structure that resembles carbon fiber. It is opened expectedly — vertically up. However the line isn't straight but somewhat diagonal. There is a small projection line between upper and lower part that shows the insertion with wooden-like picture. It looks really striking and gives hint to the material used in headphones. Comparing to other manufacturers who use regular matte box this solution looks fresh, even it is not looking very expensive or extraordinary. The cost of Phoenix is slightly more than 250 USD and it provides additional attractiveness.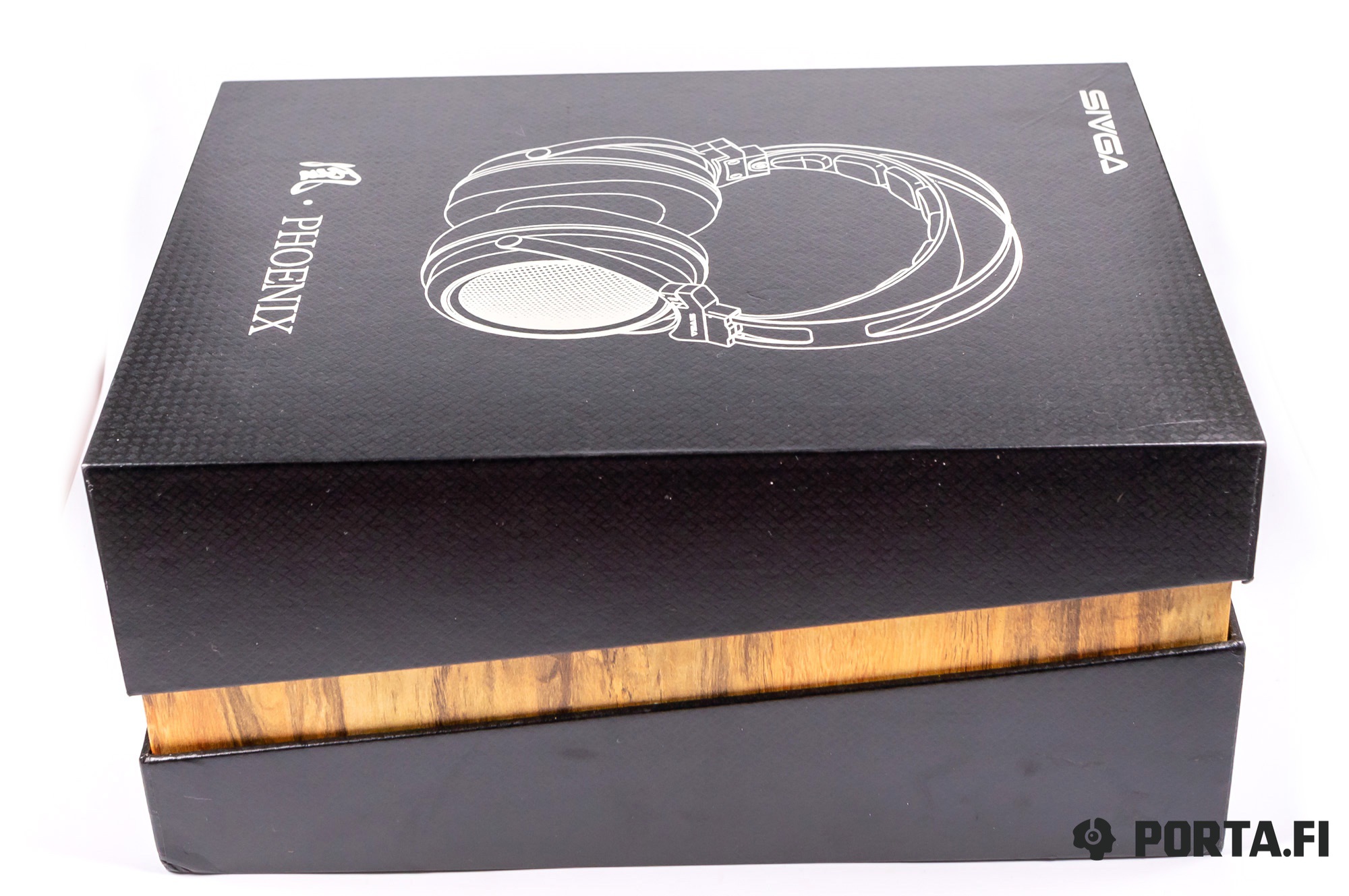 When we open the box, we see rather large zipped leatherette pouch that has a distinctive texture. It is hard apart of all so can really protect the headphones. I wouldn't jump on it of course but it is okay to put headphones in a backpack and feel safe. The lightning is of silver color and is made of metal, looking really organic. There are small "legs" on the bottom that allow case to stand vertically. There is a loop with small carrying strap on the top side. This combination of leather, silver-like zip reminds of rockers and metalheads.
Inside the pouch we get the headphones and cable in fabric pouch sporting logo as well. There is also 6.3 mm adapter. Not abundant, but it's hard to demand something else from the headphones of this price tag.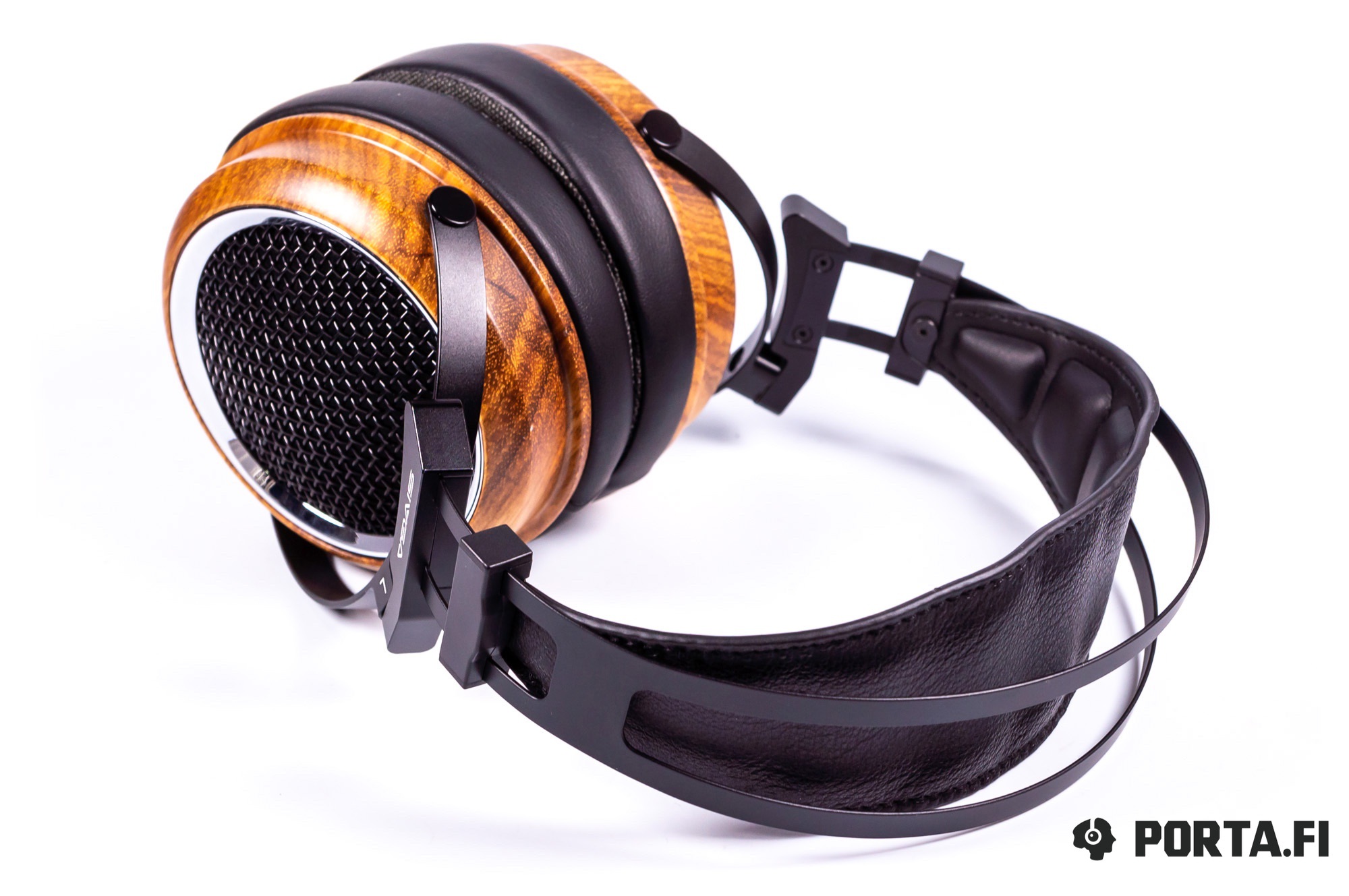 Design and comfort
Headphones look compact with ear cups taking the most attention. They are made of zebrano. The processing is of high quality, the surface is smooth and nicely textured. The material itself is stiff and sturdy enough. Of course it is not a surprise to choose wood as main material but due to good processing. The back part is covered with woven metal grill that in its own turn surrounded with polished silver colored insertion. As a result, it looks really good but not too striking. As you can understand, the design is open. However, due to peculiarities of 50-mm dynamic driver and dampening the noise cancellation is better than in most open models and is closer to semi-open.
The cups have 2.5mm sockets in mono configuration. Not very wide-spread, but not rare solution. Due to it you can easily get extra cable to enhance stock experience. The position of sockets is notable as well. Despite the fact that usually such cups moves the horizontal adjustment direction to some angle, the sockets are positioned straight forward. This allows connectors and the cable itself to avoid contact with body and to avoid microphone effect. The abundance of metal strikes as well. Apart from grills there are several other elements, such as ear cups fixation elements and headband. There are minimal insertions of plastic and leatherette material. The headphones look respectable. The joints are not wobbly, the turns require little attempt and there are limits to what you can turn the ear cups.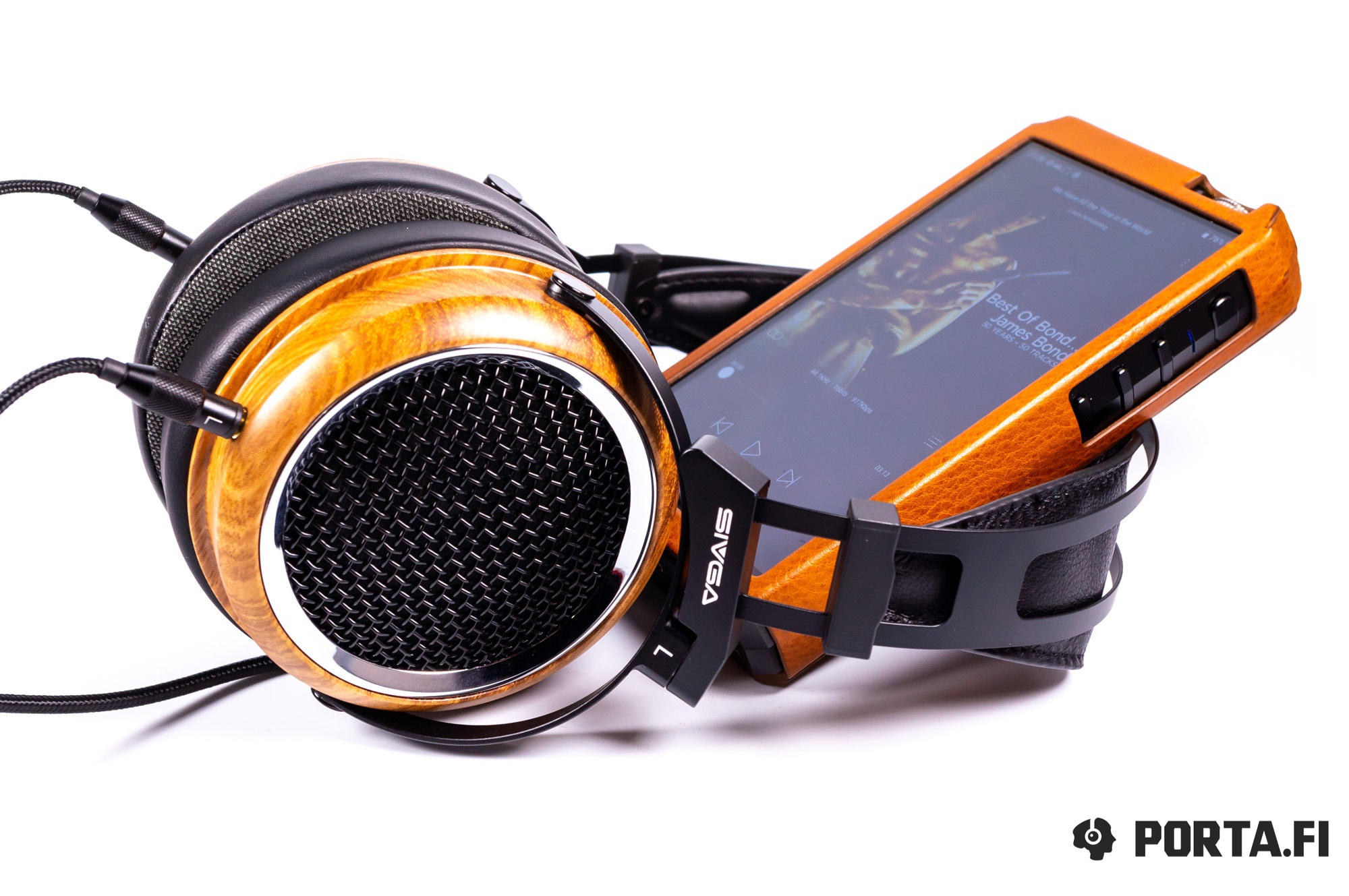 Clamp force is moderate — noticeable but not abundant. The size adjustment is enough and works smooth. Headband is made in the shape of band. From the inner side it has soft material that allows to distribute weight better and provides needed convenience.
Cushions are rather on-ear than over-ear. They do not surround ears totally but due to well-thought shape and construction with memory effect they cope with their functions well. The front part that touches the skin is made of fabric, while the side parts are made of leatherette material. The shape is notable as well. They have more ergonomic shape than regular cushions that results in better contact behind the ear.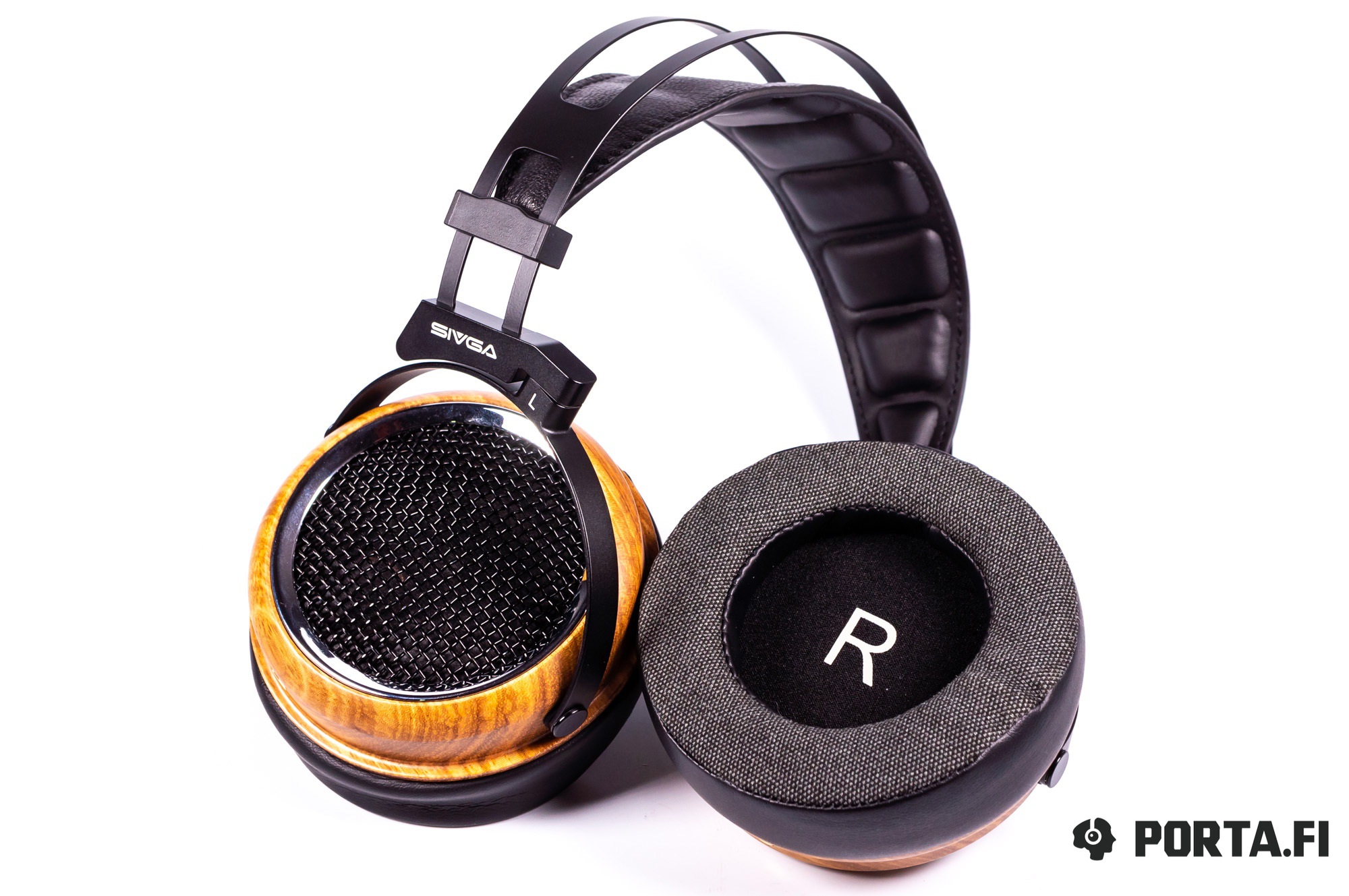 Cable
The stock cable length is around 2m and this, together with open construction, hints on desktop use rather than portable. Cable has fabric covering that has slight microphone effect. It sits in sockets firm and is fixated with precise click. The channels are marked with color rings on jacks and traditionally letter on connector body. On the headphones there are marks on cushions as well. Connectors have convenient cuts for better grip when detaching or attaching the cable. Main 3.5 jack has the same look and feel. It also has a spring to protect joint from damage.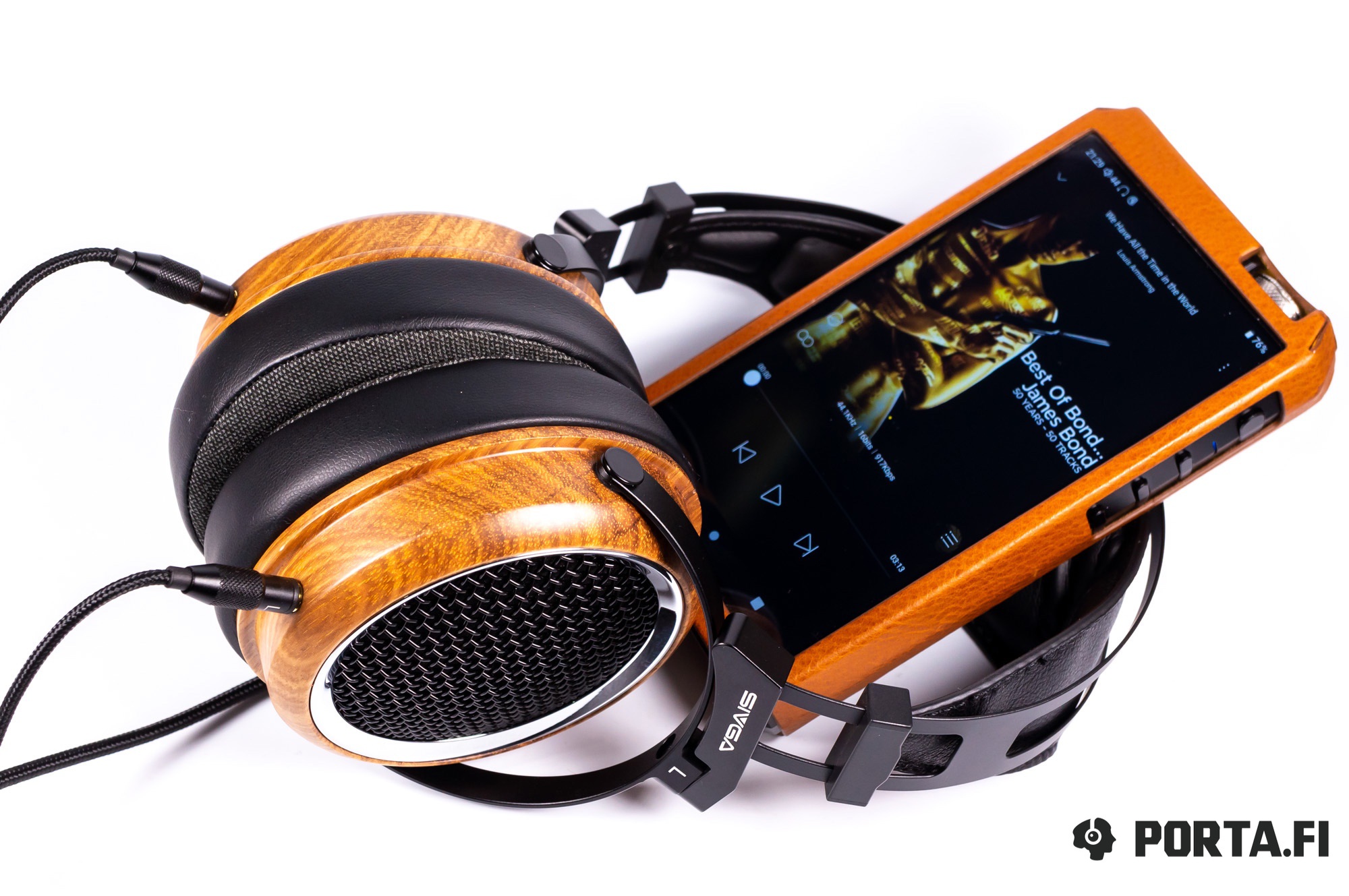 Sound
In terms of sound it is a typical melomaniac model without trying to mimic audiophile behavior. It sounds warm, analogue, emotional and comfortable. The sound is whole without being overly monitor or neutral. And it is fulfilled really well. Such tuning is not an attempt to mask bad level of details or other problems — it's a well thought design.
Lows have good length. Not phenomenal but enough to transmit different recording nuances and bring enough weight and thickness to slams. It sounds rather thick and has slight warmth. The accent is made on mid bass and this brings more engagement. With that said, this frequency range sounds whole. Headphones don't try to strike with the level of details and accentuate main things, emotions and composers idea. The nuances are transmitted well but neither tuning nor overall sound tend to make separation. The distinctiveness is a little bit sacrificed in favor of their expressiveness and shape. As a result we get good and slightly warm relaxing and involving presentation of this frequency range. As a result such presentation suits to any genre that don't require abundant technicality. Rock, electronic music, pop music — all of them sound involving without going too far from what recording suggests but bringing great foundation to it. And yes, these headphones are not basshead.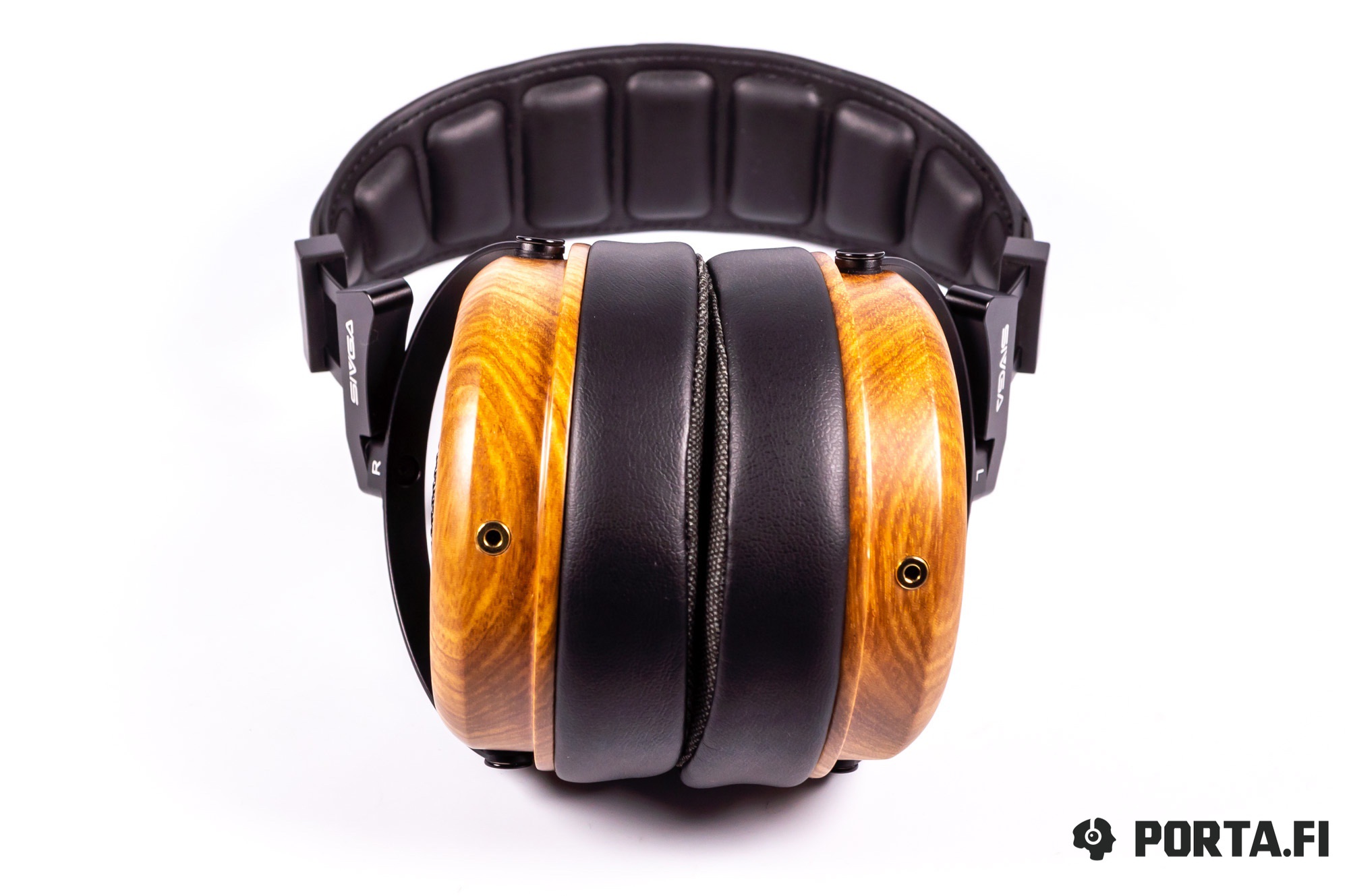 Mids are not lost. They are slightly less in quantity, but sport the same character — the accent is moved to macro details. Apart from that they have warmish feel as well. The headphones accentuate weight of vocals and instruments in the same way they do it for lows. Such approach brings vocals forward. The additional weight, whole sound and accent on emotions create engaging, realistic presentation that has its own character. As I have said, those are not monitor and you shouldn't expect it from them. Details and nuances are transmitted will, but not accentuated.
Highs have slight accent that to some extent compensate the one on lows. Overall sound is rather comfortable and rather dark. It's not ignoring this frequency range, it's rather that it is presented in organic, whole and smooth manner without any sharpness.
This allows headphones to stay rather emotional and convincing without putting composition into pieces. Even composition problems, such as compression or mastering flaws, are not brought forward. Everything is about emotions here.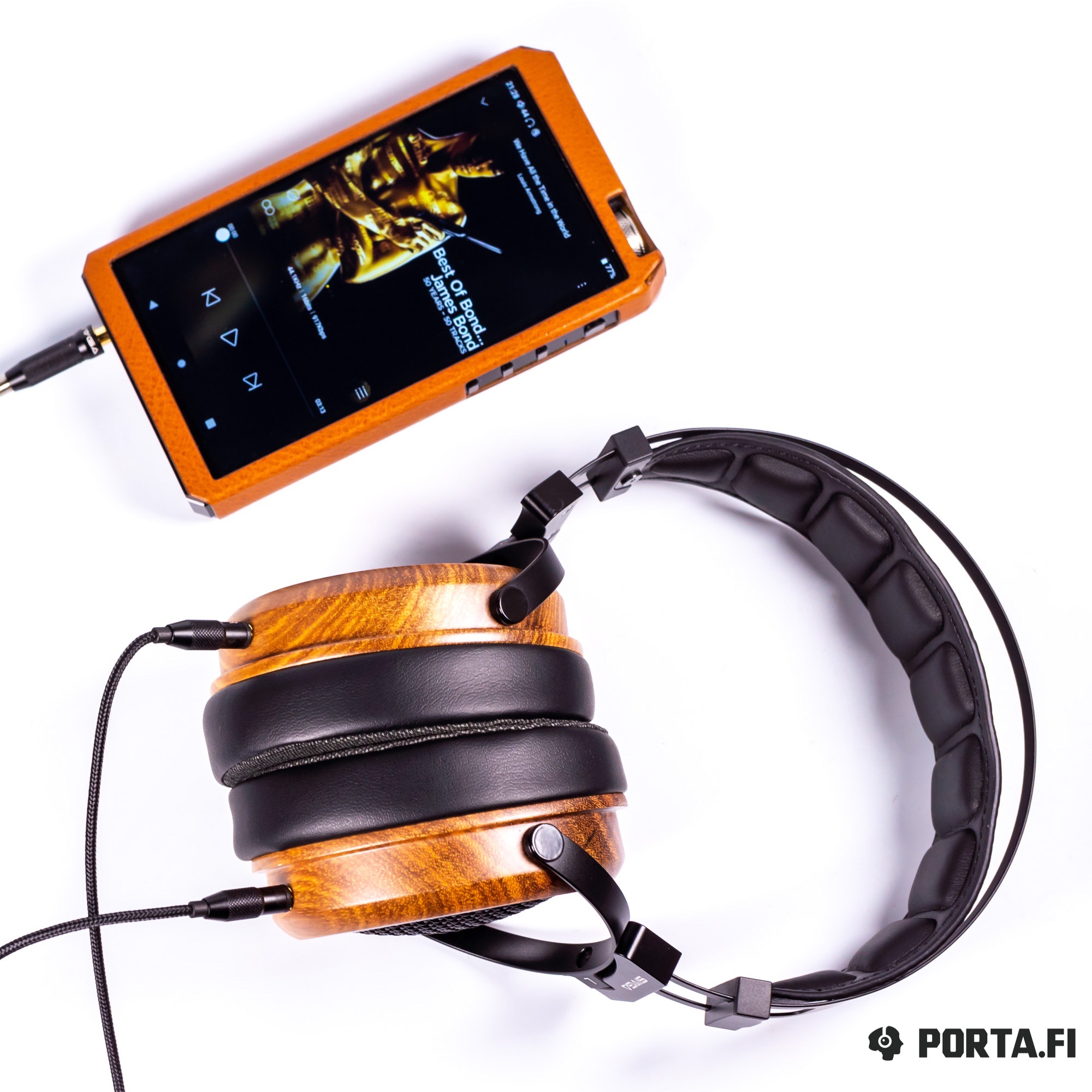 The soundstage is approximately average in both directions. It is built from center and gives preference to soloist, but it is good fro composition, creating correct atmosphere. Separation is good. It is not accentuated though and the headphones keep the same whole presentation with headphones keeping whole presentation. Due to the accent on lows the depth is really good. Open structure gives benefits as well and the sound is not condensed. Tending to more intimate sound and compact soundstage, the headphones nevertheless transmit wide musical canvas well.
Conclusions
No surprise that Sivga Phoenix are loved by audience. They have whole and engaging analogue sound allowing to savor any genre.
Translated by: Vadim Kolchev