Size is one of the main characteristics of portable players. Of course, you can't fool physics and usually smaller devices are simpler in terms of sound. But it is natural that not everybody is ready to use device of Ultima size and weight on-the-go. It has become very evident at some point of time and many brands have begun to work in this perspective segment. Shanling have been among them. Let's talk about their M2x offering that is still in a budget segment but more audiophile than its younger brothers.

Accessories and packaging
The player is shipped inside rather small cardboard box with light dust cover, that sports the image of player itself and has some diagonal lines of several colors. The style of packaging is consistent with what we have already seen from this company before.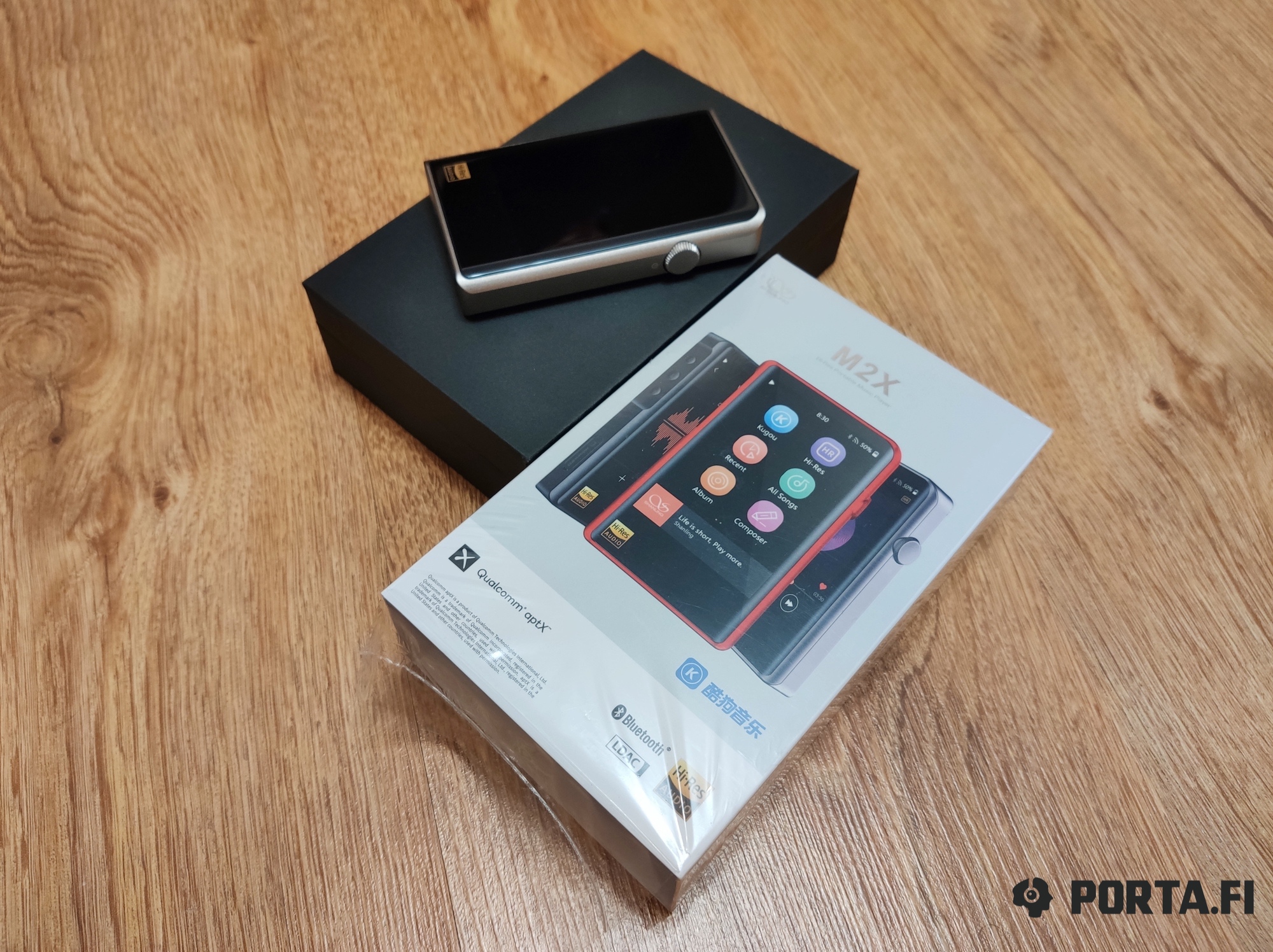 There are also some specs of device printed on the box, with the most useful being the display size of 3.2″. The weight is rather modest, 148g. The dimensions of player are rather small. They are not indicated on the box but the player is actually around 6 cm wide and 10 cm high. It goes well along with dimensions of, let me say, Hiby R3. The latter however is 1 cm shorter and slightly less thick. The cover sports information about Bluetooth codecs that the device supports, with aptX and LDAC included.
Apart from player itself the box bring us some printed materials and cable with fabric coating that is suited for charging and different communication types. That is all, but it's okay for budget offering.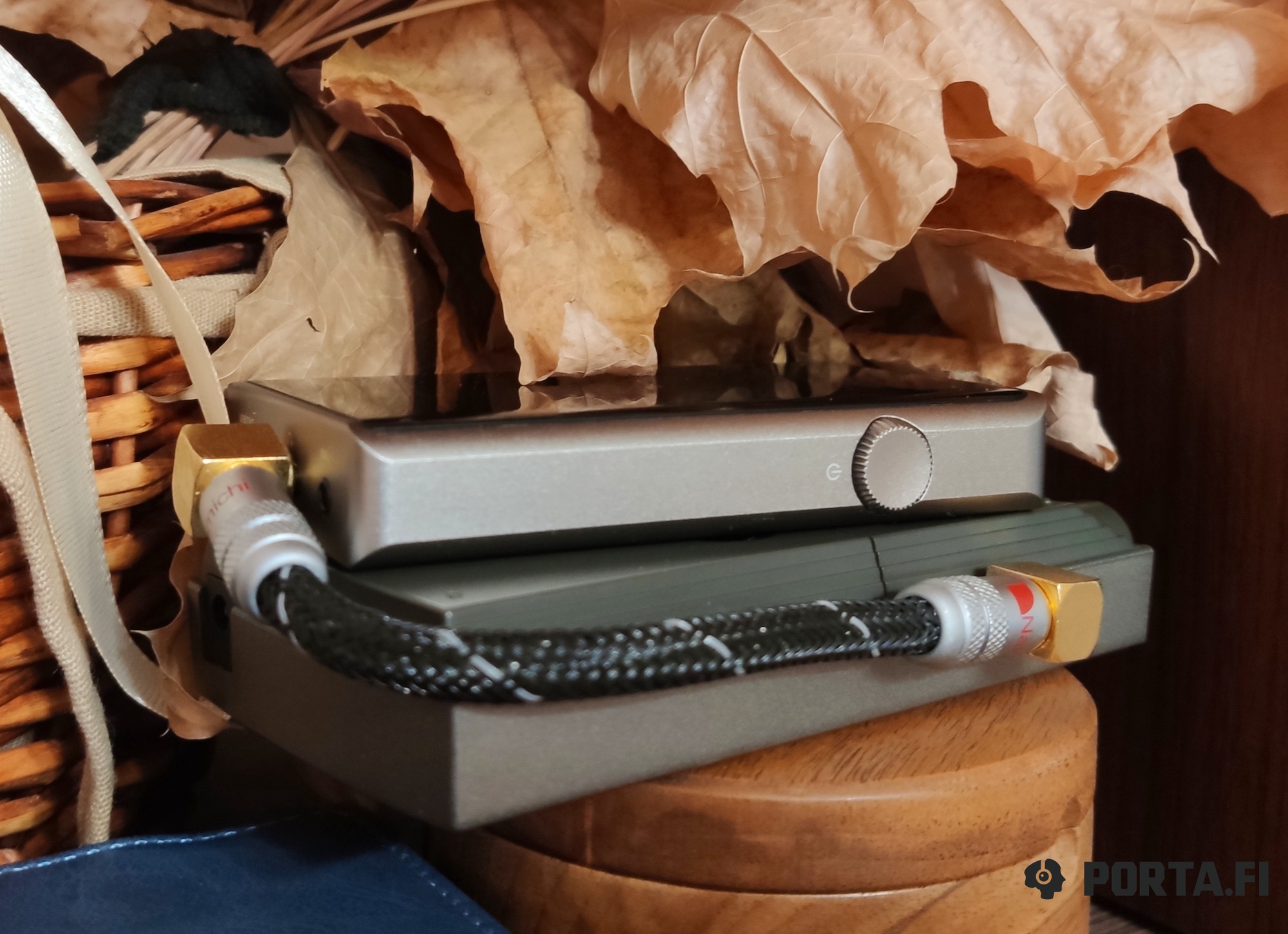 Design and ergonomics
I have already mentioned player size and weight. The device is really compact and has all needed controls and outputs ergonomically suited on its sides.
It feels (and is) like a whole metal brick with front and rear panels of glass. The front panel sports sensor screen and HiRes logo that of course adds a lot to quality of sound. Back panel sports company logo and traditional smaller icons in the bottom. Nothing special here.
Sides are notably rounded and it adds to better grip and style. Display has 2.5D effective rounding as well. It has rather wide borders around, but still due to this effect it looks larger than it is.
Yes, 3.2″ do not look like a big deal today, but the controls are convenient. All menu entries are clear and usual so I won't describe interface.
Player scans card rather quickly.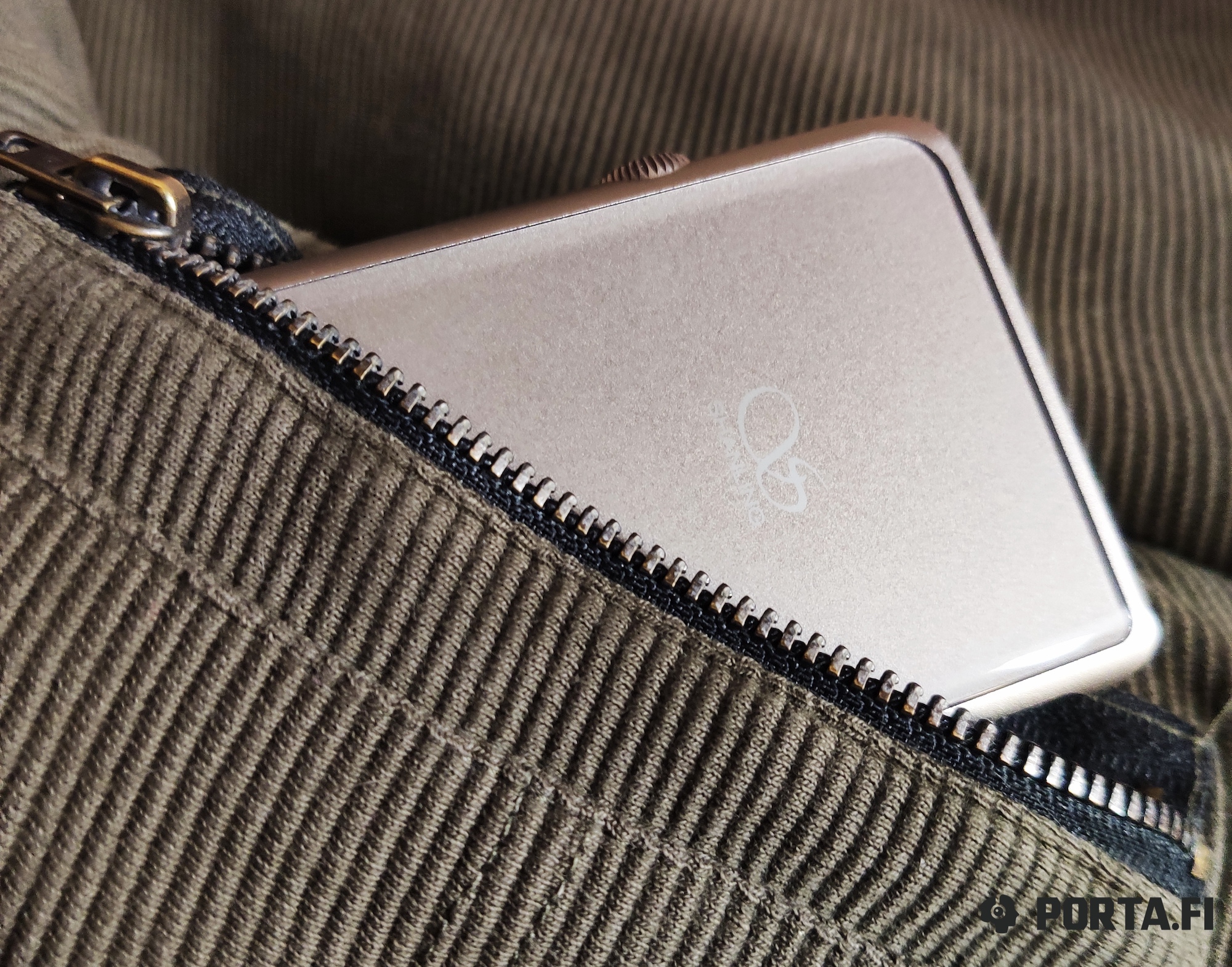 Memory card slot is situated closer to the bottom of the left side of player and has a plastic dust cover. Slightly higher there are playback control buttons. Due to their location and the fact that they are slightly dipped into the body, they are very convenient. The central button is slightly larger than others and you can easily find it blindly.
The right side has a volume wheel that is well accessible due to rounded parts around it. It is not abundantly massive, with good movement and precise clicks. On-off button is combined with it and due to such element positioning the player is very convenient. So we can conclude everything is good here for a budget device.
The right upper angle is rounded more in Shanling style. Upper and lower sides are not rounded. There are also no controls on the top of the device.
On the bottom side there is USB-C clot and 3.5/2.5 mm outputs. For me such positioning is not very convenient when you want to change volume for example. You will more likely have to take the player out of your pocket.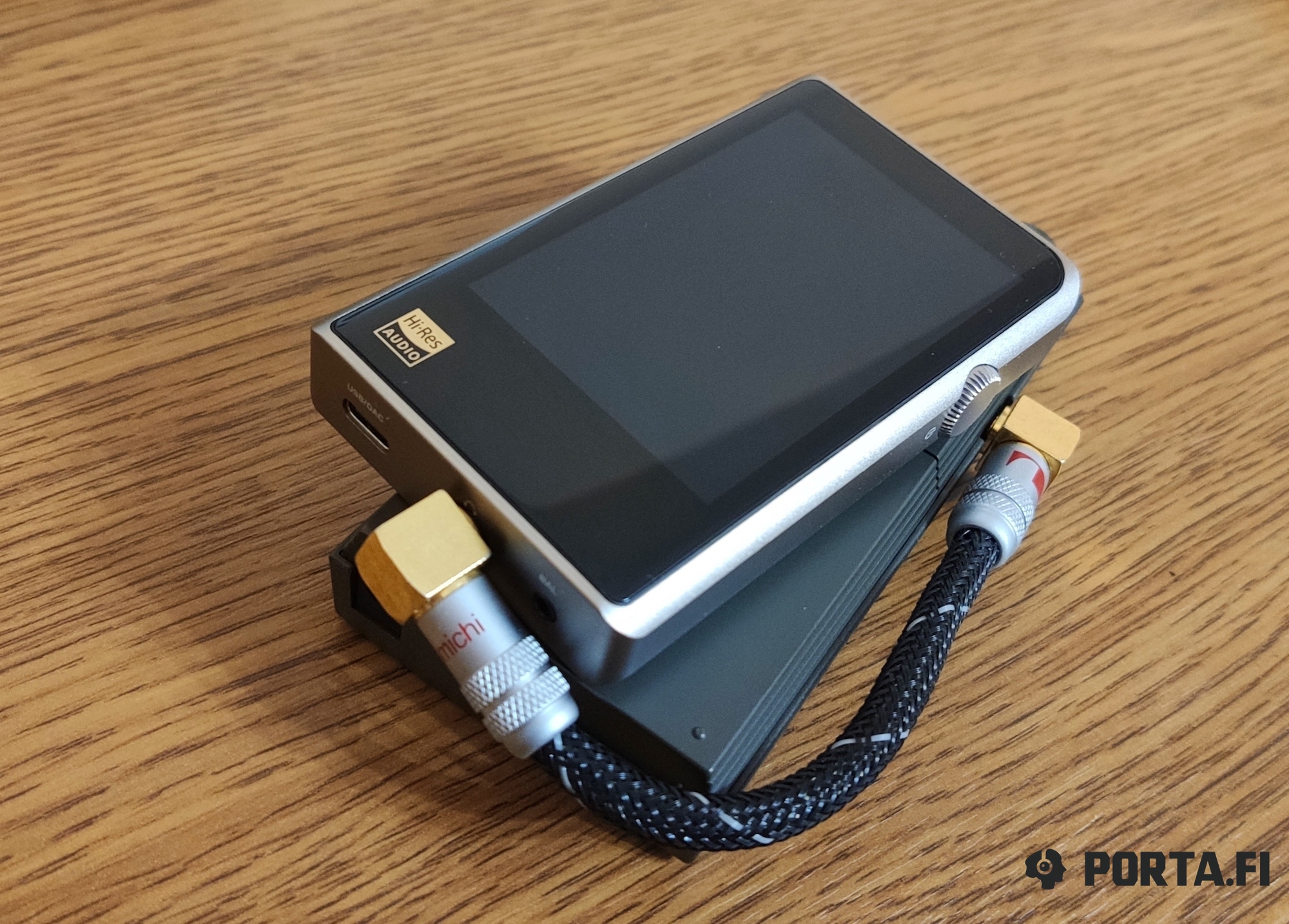 Sound
Let's talk about sound. I should say that the player is made for IEMs, and it's quite clear, since I don't think anybody expects it to drive some hard over ears.
Nevertheless, I can't say he lacks output power. Despite of this, there have not been any hiss with sensitive CA Solaris SE. Due to rather plain and neutral presentation of device it is a matter of taste what IEMs to use and fully depends on what you want — to get more emotions or neutrality.
This is all that should be said about the player presentation upon the whole, apart from the fact that it has good balance of technical ability, emotions and whole sound with some emphasis on wholeness. Due to this fact recordings never lose their musicality and sound whole but do not omit important details.
Lows are more coherent that other frequency range parts. They are quite massive and weighty and have thick sound that still has enough body. At the same time this brings slightly more drive while not losing instrument textures. Of course lows are not flawless but are well made and you usually don't notice it.
Mids are slightly more detailed in comparison with lows, but are still coherent. The sound is duly thick and weighty without being too dry. At the same time it's hard to say something bad about technical ability in this frequency range. Details do not arouse abundant attention but are technical and reproducing instruments and vocals well. The solo party is usually distinctive and emotional and keeps all peculiarities of timbre.
Highs are good as well. They are lengthy enough and have good control, fully-bodied and detailed at the same time. Fast tracks are well shaped in terms of attacks but it does not make them sharp (if IEMs do not suppose it). In all highs sound rather distinctive, detailed and quick, and without non-needed roll offs. The decays are slightly diminished.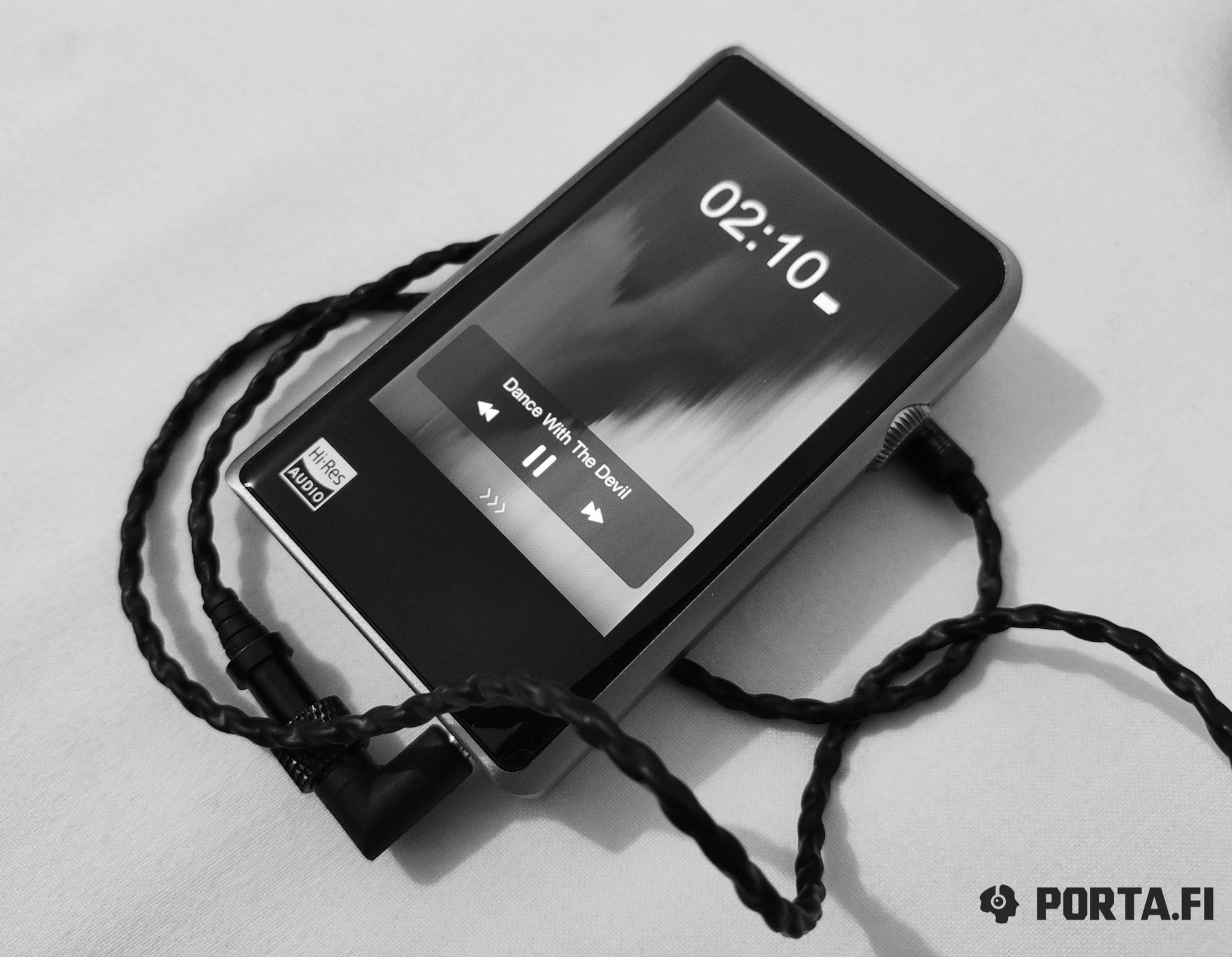 The soundstage is average in both directions and is mid-centric. The priority is given to sounds in the front. They are rather emotional. Separation and layering is slightly enhanced with good instrument positioning. Instruments images are slightly bigger than usual and this, together with soundstage, provide whole and saturated sound without overemphasizing.
The player is not too critical to recording quality. It copes well with different recordings, be it streaming or compressed mp3 files. It will bring all needed emotions and soul from non-perfect recordings.
Conclusions
Player is more than successful. If you need a compact and rather neutral convenient solution, pay attention to M2x. It is not ultra-portable but small enough and having much better sound than in different ultra-portable solutions.
Translated by: Vadim Colcev