For a long time, IMR R1 headphones, made by British IMR Acoustcs are the most frequently used pair from my collection. Even their appearance shows that they have seen hard times, but, fortunately, it had absolutely no effect on their sound. Somewhere around New Year holidays, IMR announced the upgrade named R1 Zenith and, of course, I couldn't miss it.
Strictly speaking, Zenith is not a brand new model, but the upgrade is not small by any means. The engineers have change everything, beginning from the stock cable and ending with filters. Also the porting system has been redesigned and its influence on sound has become higher.
The price remains the same – the upgraded R1 cost the same 500 pounds, but often IMR offers discounts and very good prices for refurbished units, allowing to purchase the IEMs without ruining one's budget.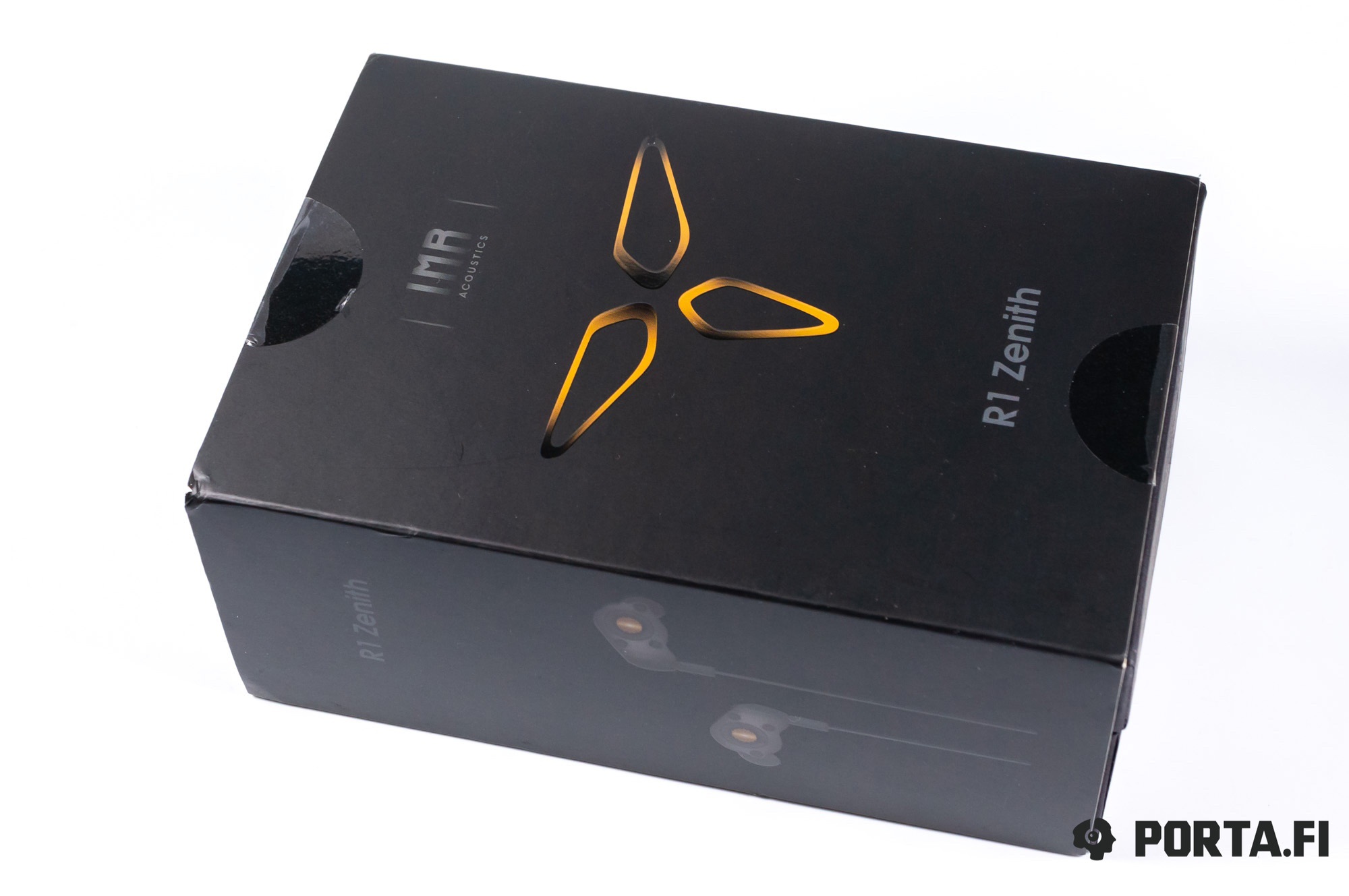 Specifications
Transducers: 14 мм dynamic with beryllium diaphragm coating + piezo-transducer
Impedance: 32Ω
Frequency range: 14 Hz – 40 kHz
Sensitivity: 108±3 dB
Cable: 2 × detachable with 2-pin connectors, 1.4 meters, OFC
Jack: 2.5 mm TRRS и 3.5 mm TRS
Accessories and packaging
The box is a good example of how the packaging should be done. IMR does not strike us with something too excessive, but still do not save pennies on the box, and as a result we get a compact cardboard with cover and interesting graphics. There are several layers inside and the following items in the box:
IMR R1 Zenith headphones
zipped storage case
two detachable cables – 3,5mm and 2,5mm balanced
four pairs of single silicone tips
two pairs of double tips
two pairs of foam tips
clip
3.5mm to 6.3mm adapter
5 пар сменных фильтром
Design and comfort
I cannot tell if the appearance has changed a lot. On the one side, the main part of the bodies retained its shape, with those projections with screws, cylindrical connector insertions, inner surface. All this reminds of the first version. On the other side, there are significant changes.
The coating has become much better and the new steel gray color looks more expensive. Engineers also promise better durability that R1 lacked. The construction that allows to tune the openness of the IEMs has become different. In the old version there has been just a turning cover with gapes, now there is a threaded porting system that resembles the way the water valve works. The faceplates now sport the binding for this mechanism and the diminished crown is very appealing. It is needed to say that the system itself has become more efficient and comfortable, but I will discuss it later on.
The comfort has remained on the same level, which is obvious, since the inner part of the IEM has not changed a lot. Despite looking rather big and brutal, R1 Zenith are very comfortable in my ears and this is surprising, taking into account the size of used transducer. Nozzles, that also act as filters, have average length, so the noise isolation is only slightly better than average. However, it is more than enough for a noisy street. Of course, if you open the porting system, it makes isolation worse, but sometimes it is useful. The filters use a threaded joint and the filter system is overall carefully implemented.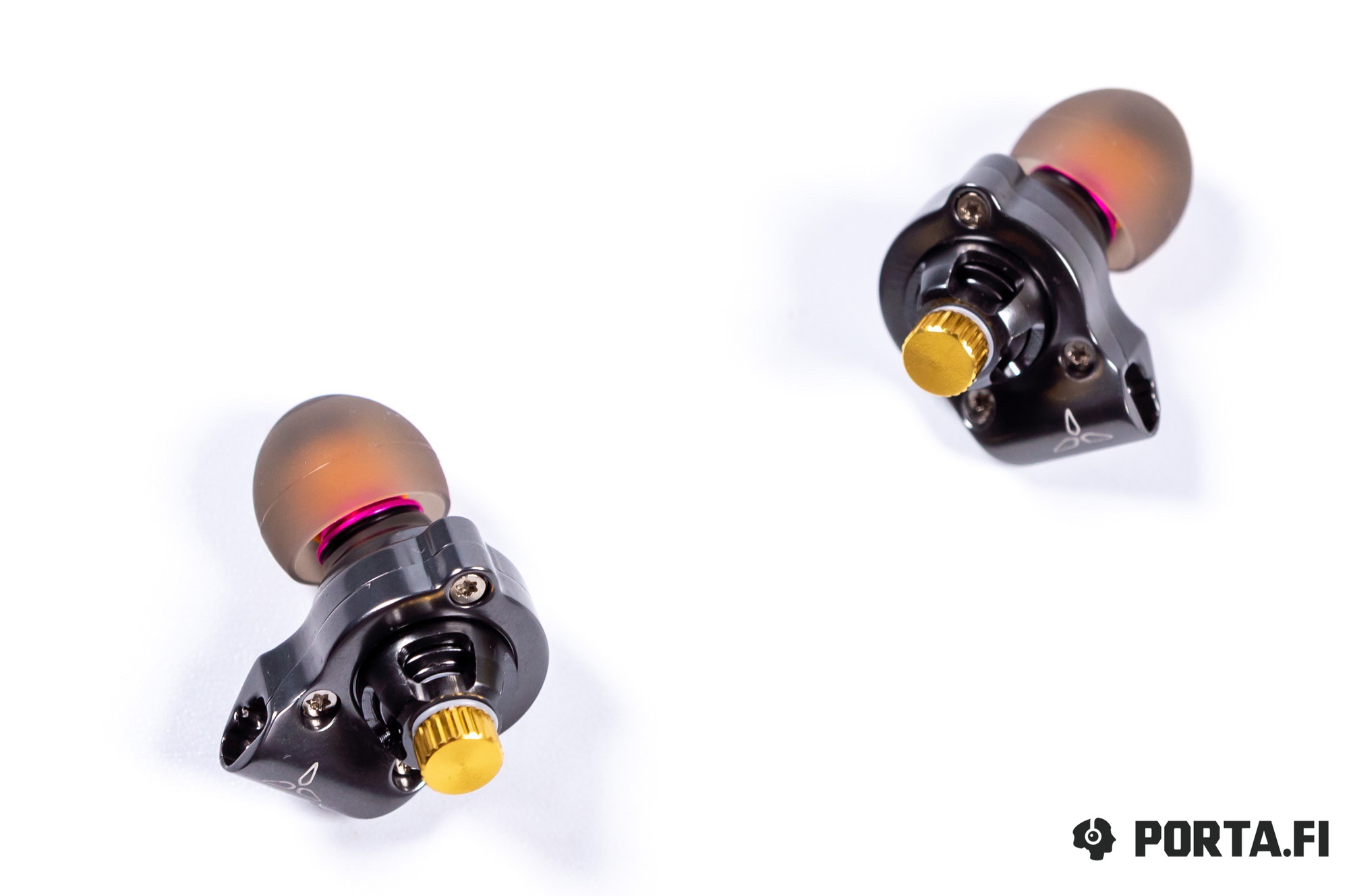 The engineers have also slightly revised the stock cable. As they say, it is now better sounding and it has become thinner. Despite the fact that it is less thick, the stock IMR cable looks rather brutal: black isolation, no spirals or anything fancy. Pure minimalism. The cable is also slightly stiffer than usual, but upon the whole I liked them a lot. After some time of use they become much more comfortable and bring no problems. They do not stiffen in cold times and there is almost no microphone effect. Overall the cables are not prone to tangles.
Although the earphones use connectors of a peculiar form, almost any cable that has the same pin system will do, so there is no problem in purchasing an upgrade cable, if needed.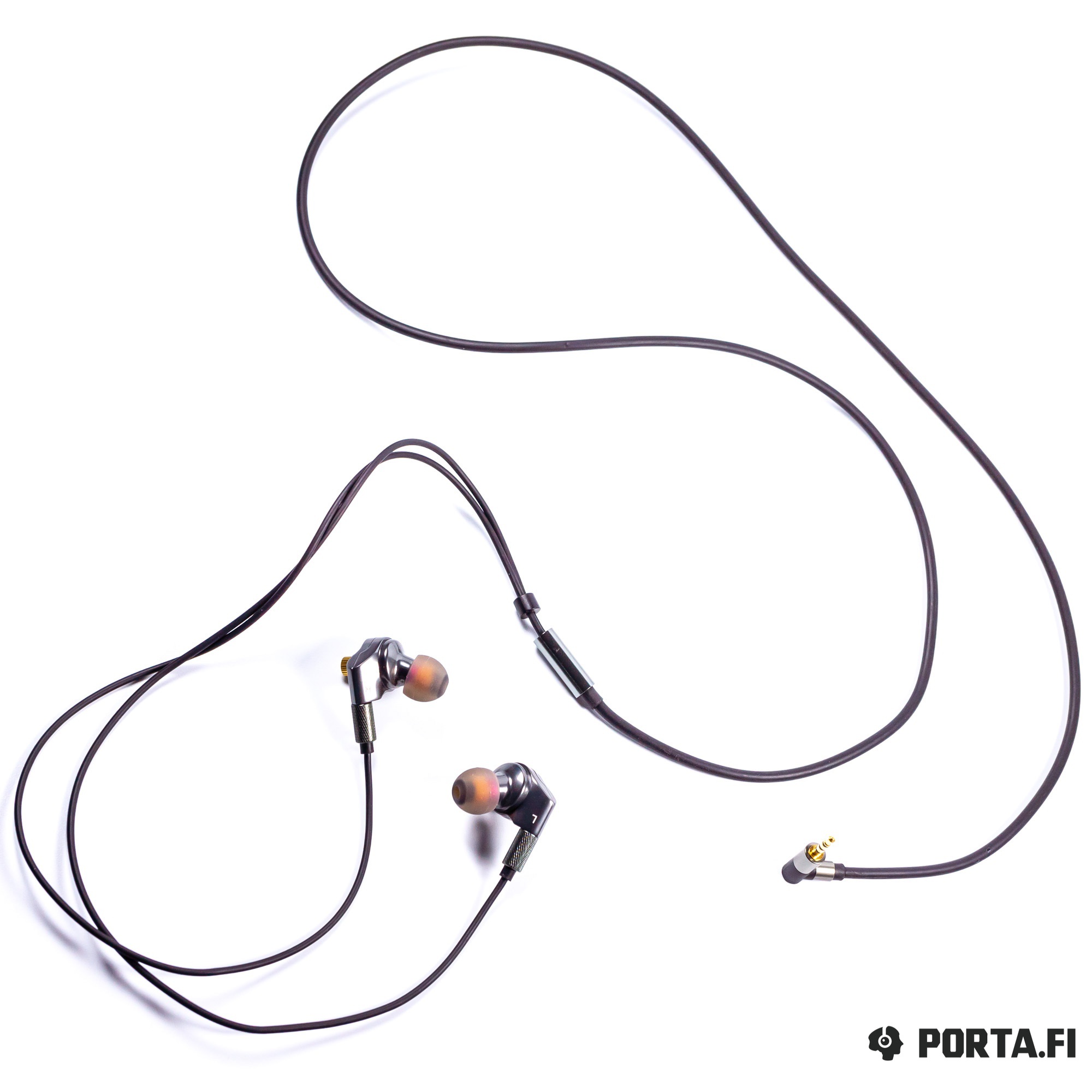 Overall build quality is very good, though not ideal. The IEMs look technologically advanced and this appeals a lot. The porting system is very attractive and I found myself using it a lot.
Sound
I have used the following equipment for critical listening:
Yulong DA9 and Resonessence Labs Concero HP as DAC and AMP
Apple MacBook Pro Retina 2016 as source
Audirvana+ as player
Lotoo Paw Gold Touch, theBit OPUS#2, Astell&Kern A&ultima SP1000 and others as portable players
Hi-Res recordings in Lossless formats (Dr. Chesky The Ultimate Headphone Demonstration Disc and others)
Before the final listening session I allowed 96 hours burn in with audible changes during the first 80 hours.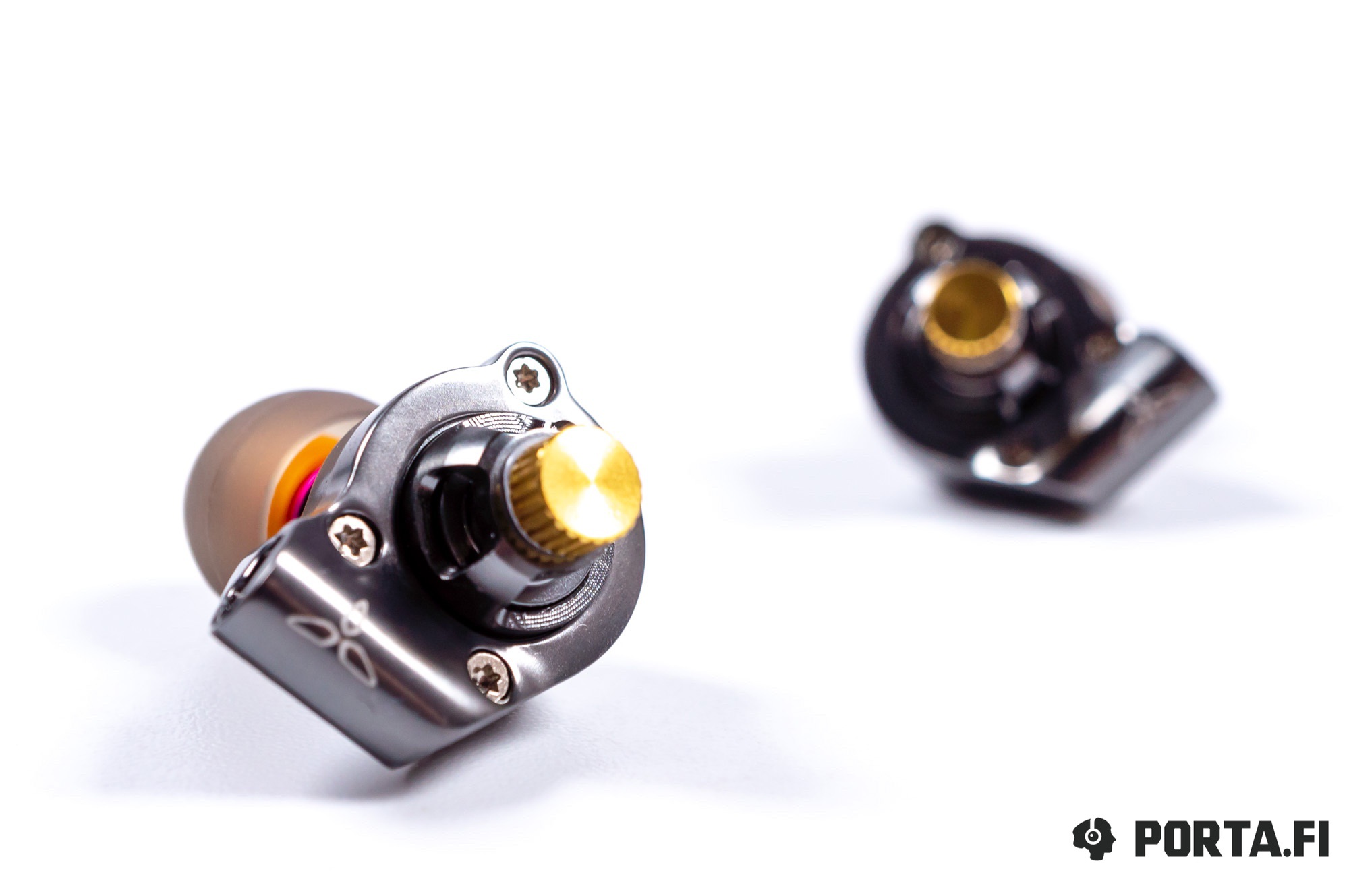 In comparison to the first R1 revision, Zenith make several slight steps further, that, when summed up, transform into more mature presentation.
Of course, every owner should experiment and try different tips and filters. If I used R1 with blue filters, for Zenith I preferred pink ones as they provided me with a quicker bass. I also liked the amount of lows it produced. I describe the sound with this filter in this review.
The lows are massive, weighty and notable. Big transducer pumps a lot of air, creating needed pressure. Lows are very well controlled and do not lack resolution. The speed is not armature, but is very good for dynamic transducer, with good textures. Filters allow to vary the amount of bass a lot, moving from basshead to bass constrained presentation. Any variant has great depth, thickness and ability to play everything, from micro details of instruments to huge hits. The porting system allows to tune the amount of the lowest bass. I don't think there is a use case when you will use this system often, it is enough to find your preferred position once.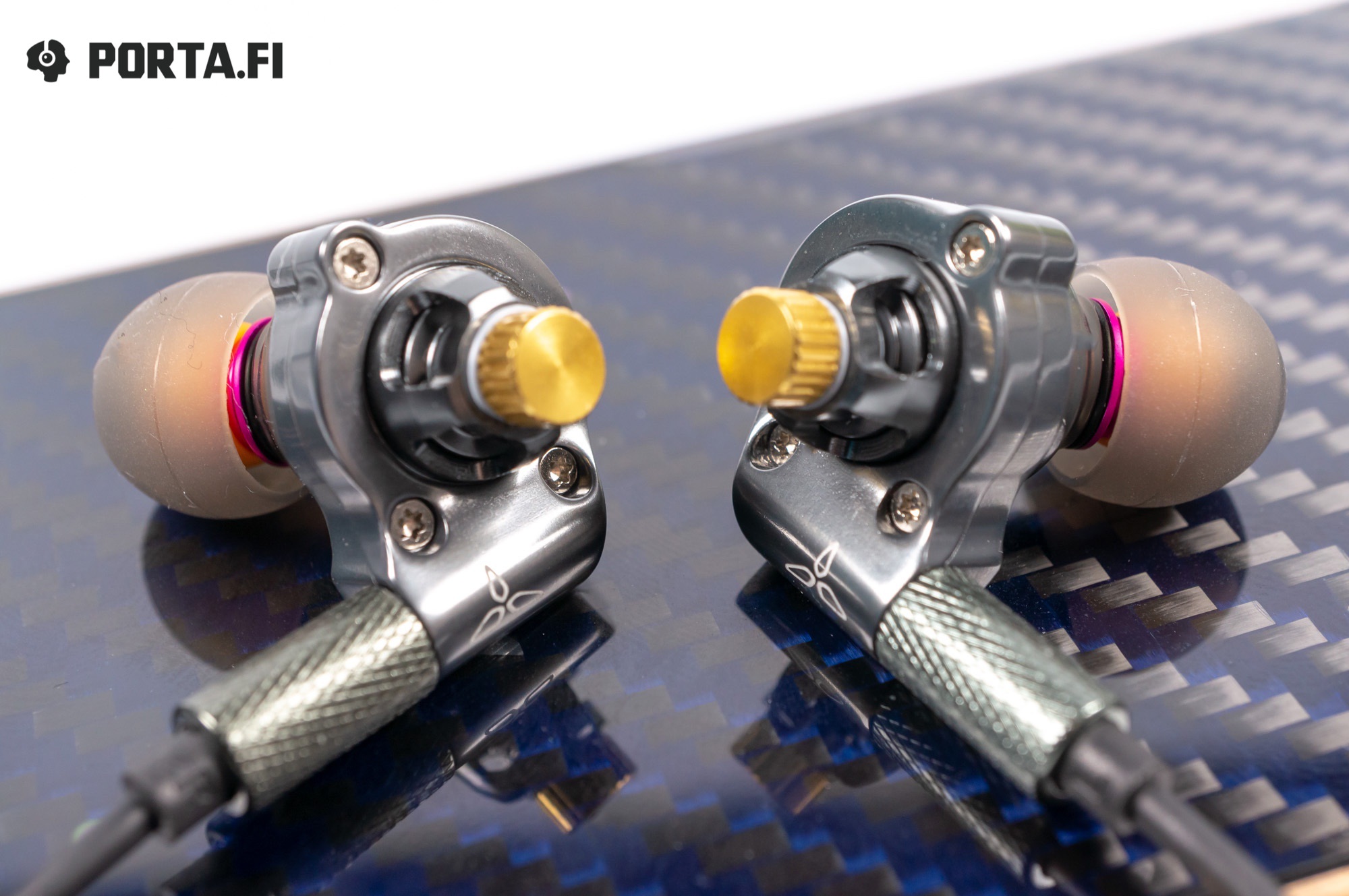 Mids are also typical for good dynamic transducer. You will immediately pay attention to the absence of notable joint in hybrids that influences the lower mids quite a lot. Both R1 versions have dynamic transducer and they do not have this problem, the transition between bass and mids is natural and the low frequencies do not move onto mids. The quality of transducer itself is very good, there is a correct balance between weight and resolution that brings the needed naturalness. IEMs do not go too deep into micro contrast, but they also do not hide anything in favor of macro details. R1 Zenith show good instrument characters and emotions, voices sound natural and lively. The soundstage has become even more (with open porting system) than in the first revision and is closer to the top segment. The depth is slightly less than the width but there are no problems with layering.
Treble is what you would expect from these IEMs. They have had good length in R1, and here we get even better result. Of course, such presentation has its cons and pros. Main pro is a very good timbre of live instruments, main con is that the IEMs require very good quality of mastering. Buying R1 Zenith you have to understand that most modern music does not care for highs a lot and the headphones will show all this, including compression. On the other hand, if the recording is of good quality, the IEMs sound like miracle, underlining the realism and presence. The highs here are very details, vivid and have good layering. Attacks and decays are close to ideal, so there are no problems with naturalness. The highs are somewhat accentuated, so those who are too treble-sensitive should better have a listen before purchase, however for me the amount of highs is very balanced here.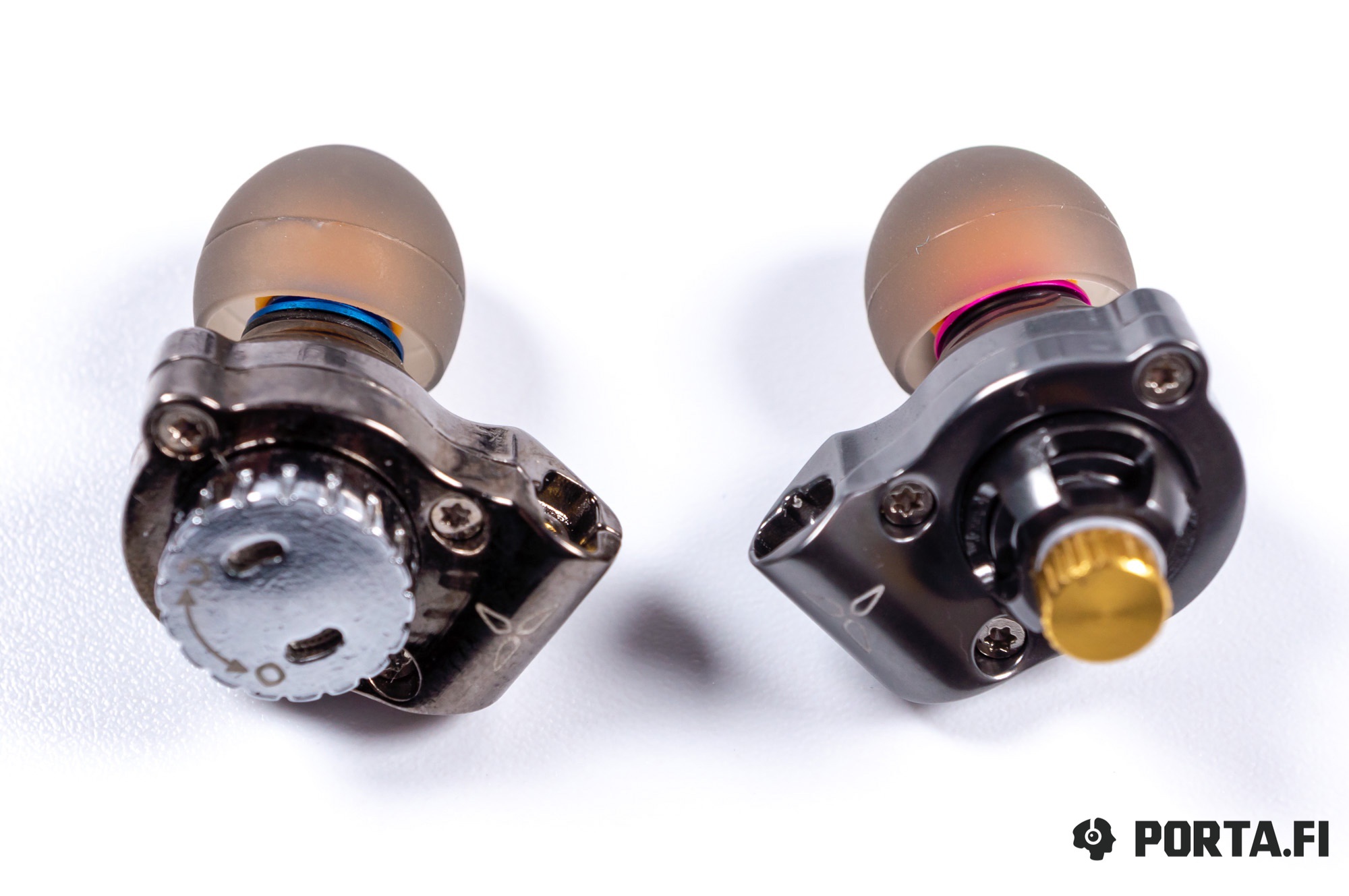 I will not dig into comparisons much, as R1Z have peculiar transducer and differ from many other offerings of this price range. Armature mids can often be more detailed with more incline to micro contrast, but less weighty and emotional. The highs will often differ in length and worse attacks and decays (here the piezo-transducer truly shines).
The only model I can really compare to is the classic R1. Zenith is better in speed not only in terms of resolution but better attacks and decays. Both ends of frequency range are better than v1, bring more natural sound, especially on good recordings.
Compatibility
Upon the whole the IEMs do not require much power. They have high sensitivity, optimal impedance and this makes them ideal for virtually any source. However, the source should be able to provide good control and resolution to show their full potential. Here you will actually need a mid-tier player or a good portable DAC.
The IEMs are universal in terms of genres and filters can easily tune the sound to your liking. The sensitivity to the quality of recording is above average – 8 out of 10.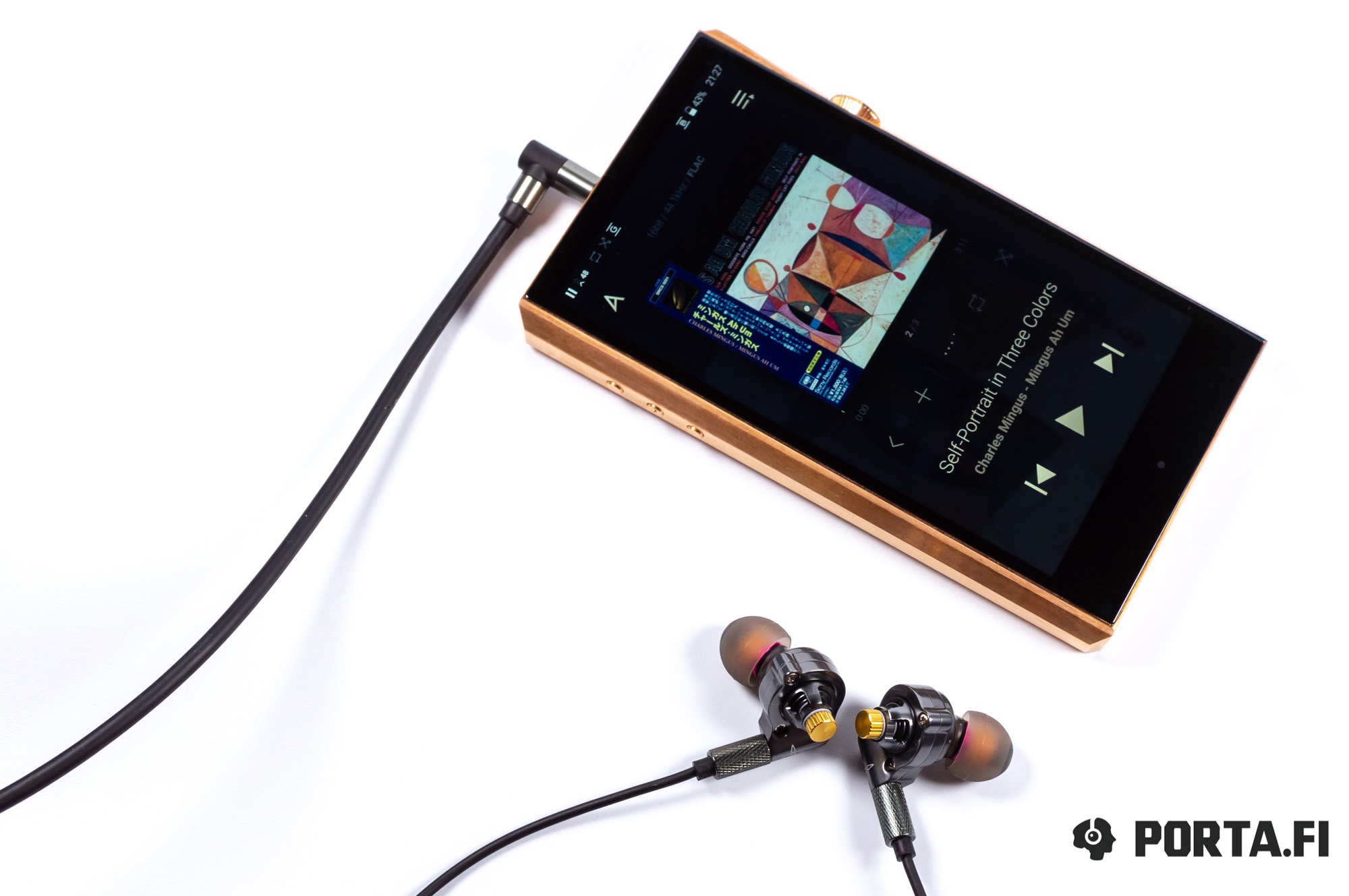 Several example tracks
Joe Cocker — Unchain My Heart Almost ideal demo for any IEMs, as well as for Zenith. Great piano introduction with emotional vocals sounds thrilling and realistic. Later on Zenith truly shines in playing nuances of rhythm section.
Red Hot Chili Peppers — Dark Necessities Another great track for Zenith with well textured bass and the variety of mids. Ceramic twitter follows with lengthy highs that underline back-vocals and orchestration.
Dream Theater — Fall into the Light Of course, I couldn't omit the new release of the greatest prog metal groups. They have obviously understood that 2-hour long orchestral opus is too much and reverted back to 90-00 and favorite albums of that time. Here you will find everything: virtuoso guitar, great keyboards, well-known vocals. Of course there is no crushing bass, but despite this Zenith shows its potential, being speedy and having enough technical ability to play this track.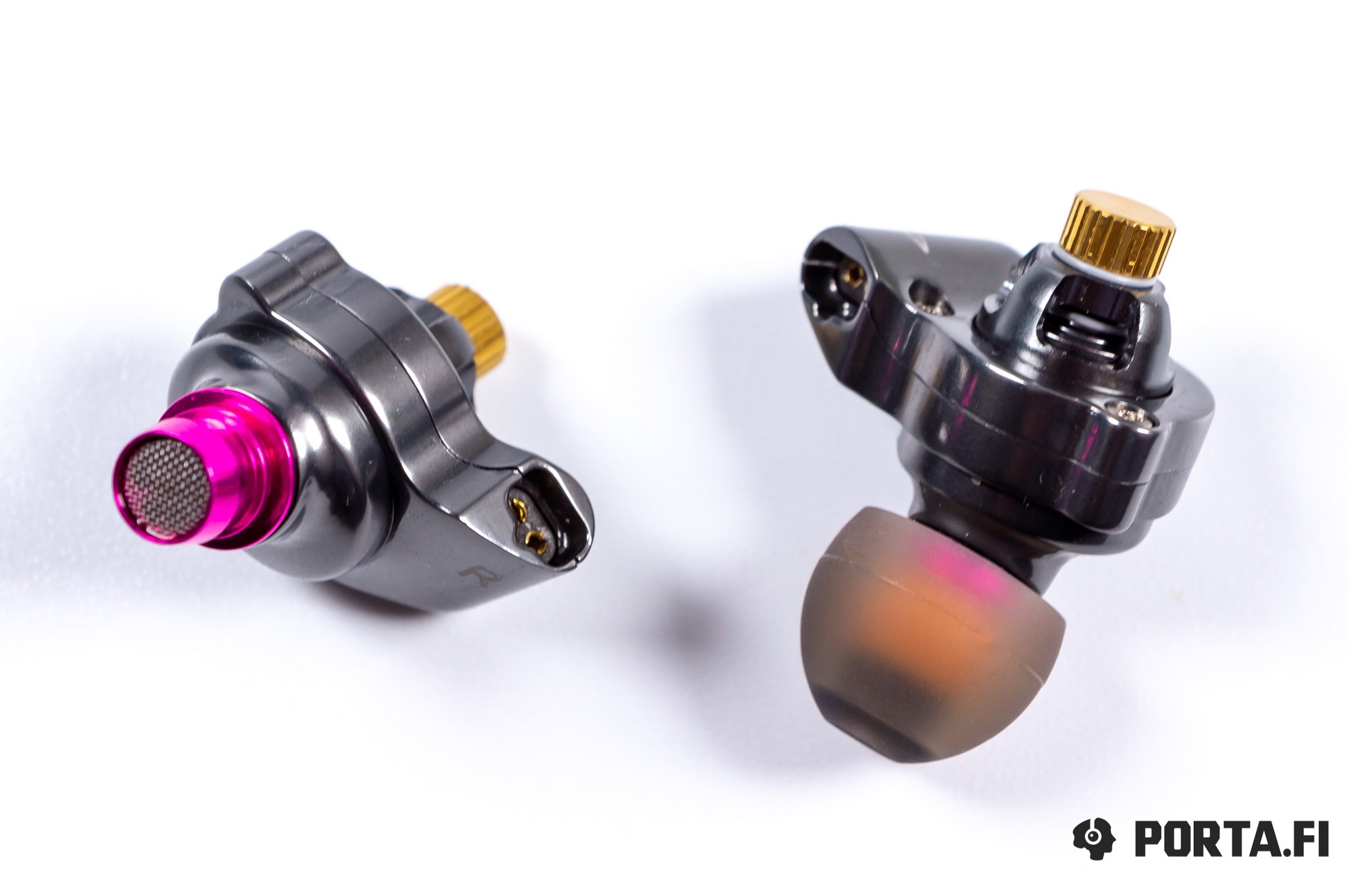 Conclusions
I like IMR R1 a lot, they are one of my favorite IEMs which I named as the best in terms of price and quality last year. In this revised version the engineers succeeded in diminishing problems and underlining successful things. The relative leader of this year is here!
Translated by Vadim Kolchev