Honestly I am a little biased about wireless headphones and usually consider them to be like an attraction for audiophiles, a good way to listen to YouTube or stream on the go, when you don't need top-notch quality. Such compromise between sound and usability with the second being more important. But I have not been able to omit the solution from HiFiMan. TWS 600 name has reminded me about RE-600. I have used them long ago and loved them, so I've felt quite nostalgic. Or it is autumn and glintwine.

So when my friend from Pocket-Music store has offered me TWS 600 for listening, I could not refuse. He was also very kind to provide me with those legendary RE-600 for comparison.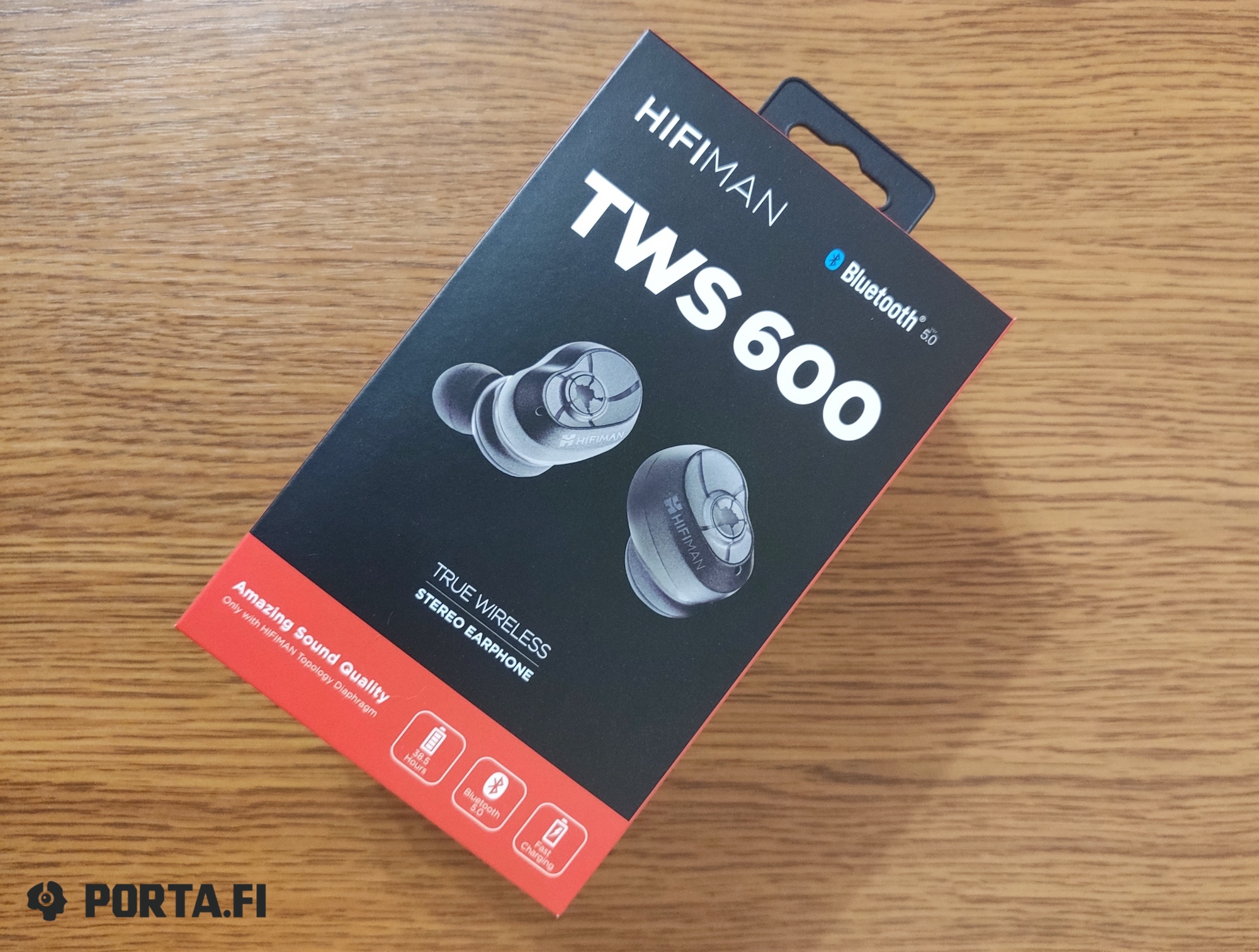 Accessories and packaging
All headphones are provided in box. These are not exclusion. There is no dust cover, so all the printing is on the main box. On the top, traditionally, there is a model name and depiction of headphones, while on the bottom side there are specifications. Here we learn that the IEMs support Bluetooth 5.0 and it's great. But technologies are great but not the only thing you need for success.
Opening the upper part of the box we see a foam stand with oval case in it. The case sports company logo. Little bit upper there are IEMs themselves. The stand can be taken off and apart from some paperwork we see a simple USB-C cable and great selection of ear tips. Here we see different shapes and sizes. I don't think anyone will use triple tips with TWS but they are good to have. No luxury here, but no lacking too — you get everything you need.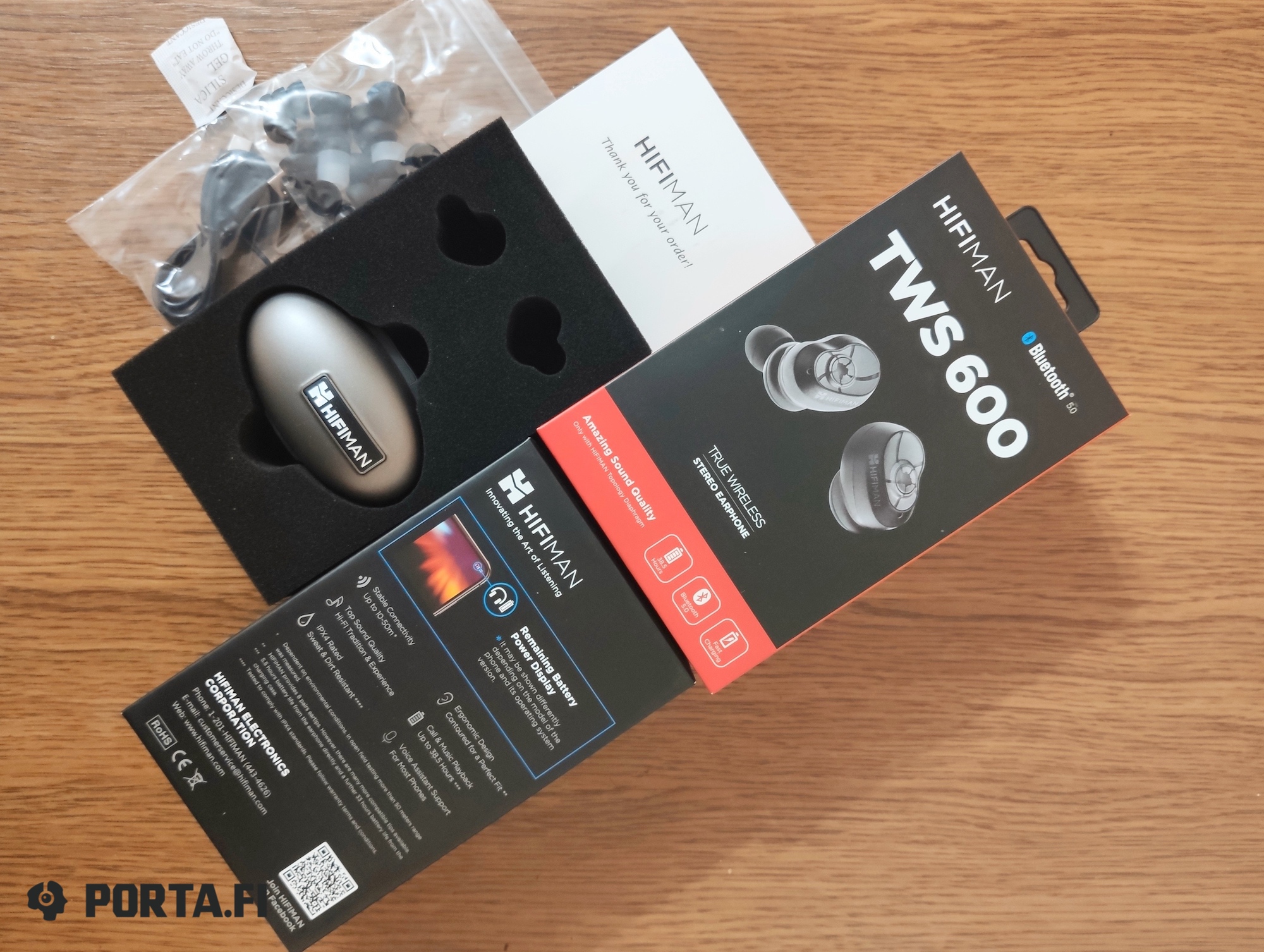 Design and comfort
First of all, the IEMs are rather large. Of course TWS require space for electronic part and battery and not only for transducer, but still they are bigger than expected. It is good that they are not very heavy and are rather ergonomic though not perfect. The inner part of the body has a special projection around the nozzle that allows headphones to be positioned deeper. So the stock tips that are pre-applied to the IEMs, have been quite comfortable for me and I haven't had any problems with fit both at home and on the go.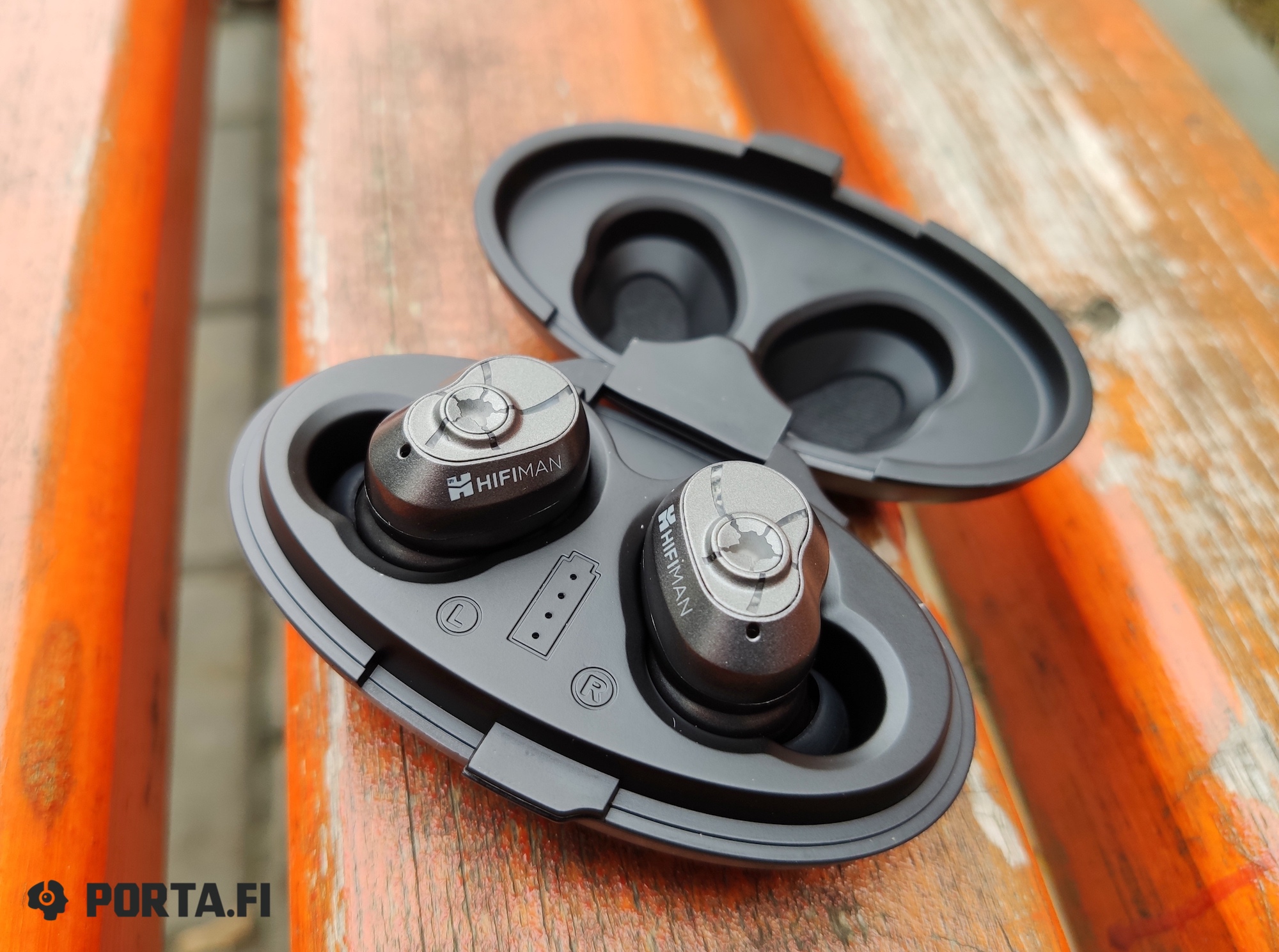 The outer part of the body is colored in light gray and the color looks interesting, and I cannot find words to describe it. It looks rather strict but not too usual. Every earpiece has a playback control button with LED under it. The latter shows connection status by using different colors. Around it is some kind of interesting ornament that becomes possible because of non-colored part of body. The painting is slightly non-uniform and this makes the effect look somewhat non-accurate. I personally think that making the button transparent would be enough, but still it looks not bad and interesting. Build quality is good, button clicks are precise, so nothing to blame manufacturer for here.
Sound
I won't speak about connection process — everything is good thought over and there are no problems. Connection is quick and reliable. I have tried to leave my phone in the next room and walked around my apartment. I have had very slight problems only on balcony (10m from phone and 2 walls). Apart from those extreme conditions everything is great. So let's move closer to the most important part — sound.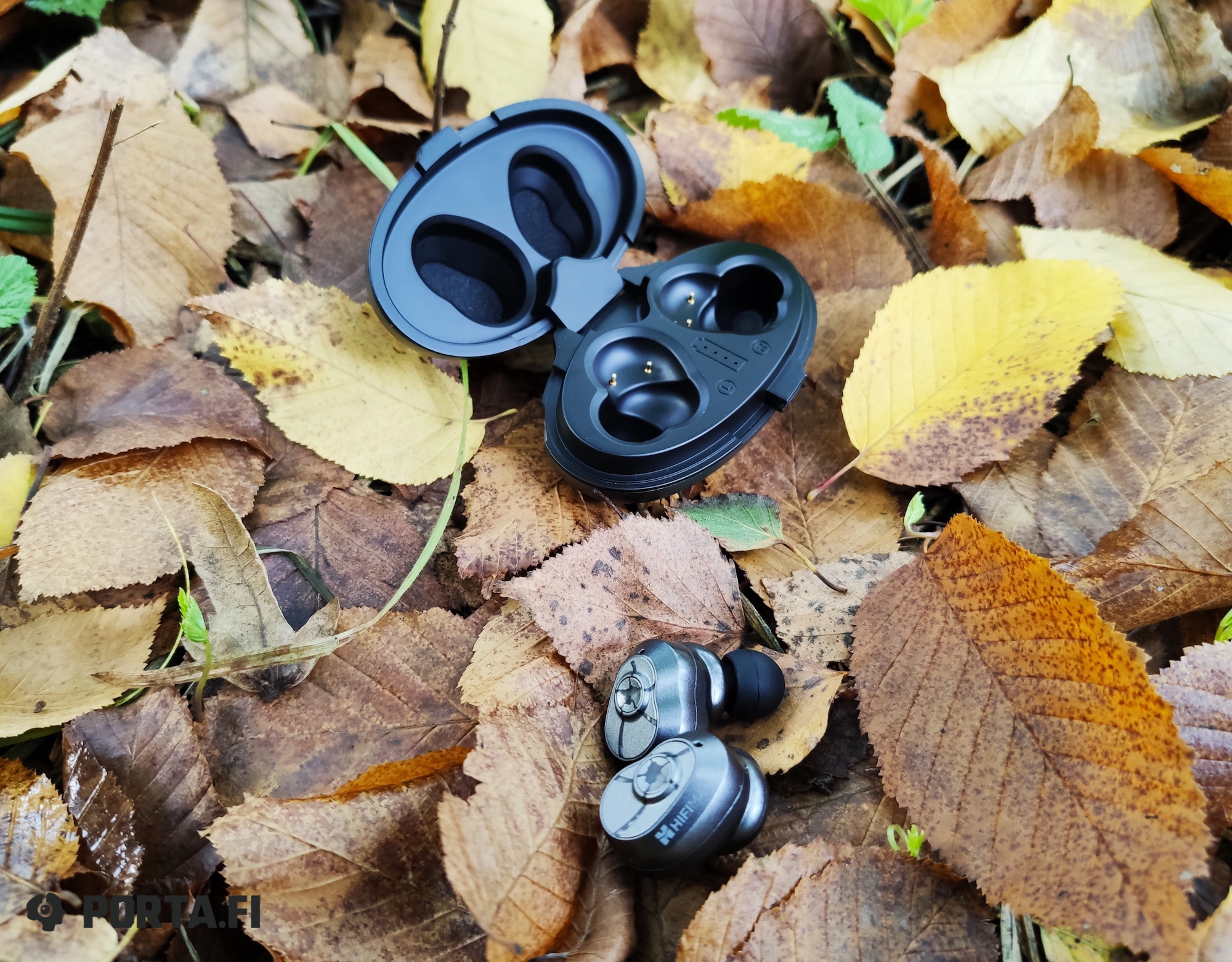 Big spoiler up front. The sound is not a breakthrough and not something new on TWS market, but you shouldn't expect such thing from budget TWS. So 600s are rather good considering their form-factor and price. They have warm and rather whole, as well as detailed and textured presentation. As with most TWS, the main accent is made on mids and lows. Highs are smoothed and this allows to get rid of annoying compression artifacts and provides comfortable sound.
Lows have enough weight and power. The bass is massive, has enough weight and fullness. It is not very deep but this thing is not very striking. We might even speak about this part of frequency range being accentuated, but actually it seems so because of smoothed highs. Mids are not limited in any way here. As a result it means that such whole and yet detailed presentation allows bass to be noticeable in composition and to build solid foundation but not overly dominate it.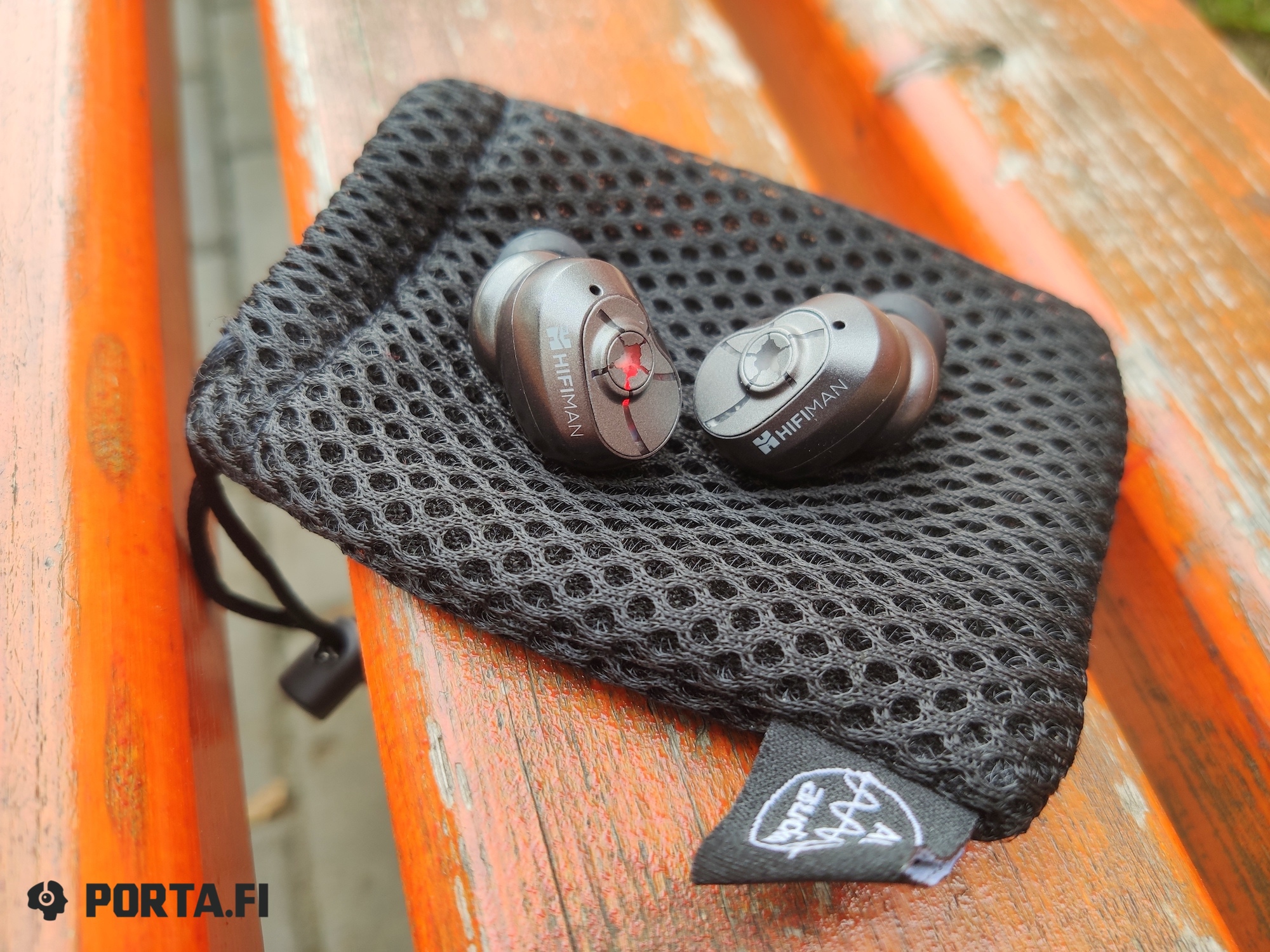 Mids are the basis in IEM presentation. They are rather whole and warm. Overall accent is moved towards fulness and weight. This makes the timbres of both vocals and instruments underlined and sound more distinctive and emotional. I however can't say that micro details are bad. They are present but do not sound too distinctive from each other and show themselves only when they come into first place. Otherwise they are not accentuated, so the sound is all about emotions.
Highs are delicately rolled off. Their quantity is smaller than mids and lows and they have a supporting role, never moving the listener from emotions and never standing out. I cannot blame budget IEMs for that. Reduced length allows to get rid of compression artifacts and make IEMs sound comfortable, which is what you need for long listening sessions.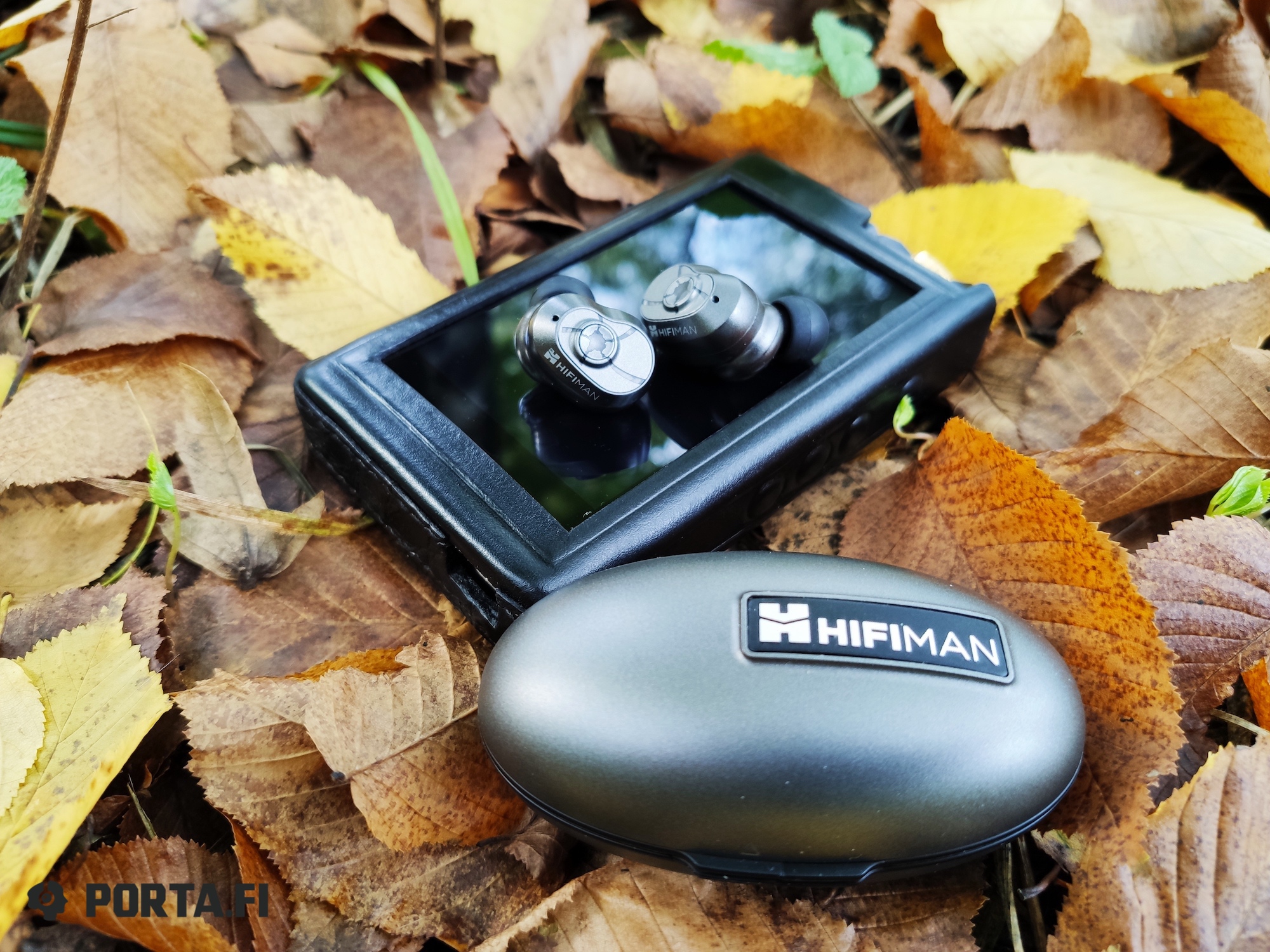 Soundstage is below average in both directions. The IEMs do not try to impress with that so they sound more intimate, but still very springy and emotional. Separation is not bad but simplified. However, they are still very comfortably sounding and emotional.
Short comparison with RE-600. In terms of quality — there are no miracles here. Don't forget that you compare TWS with wired IEMs and more expensive.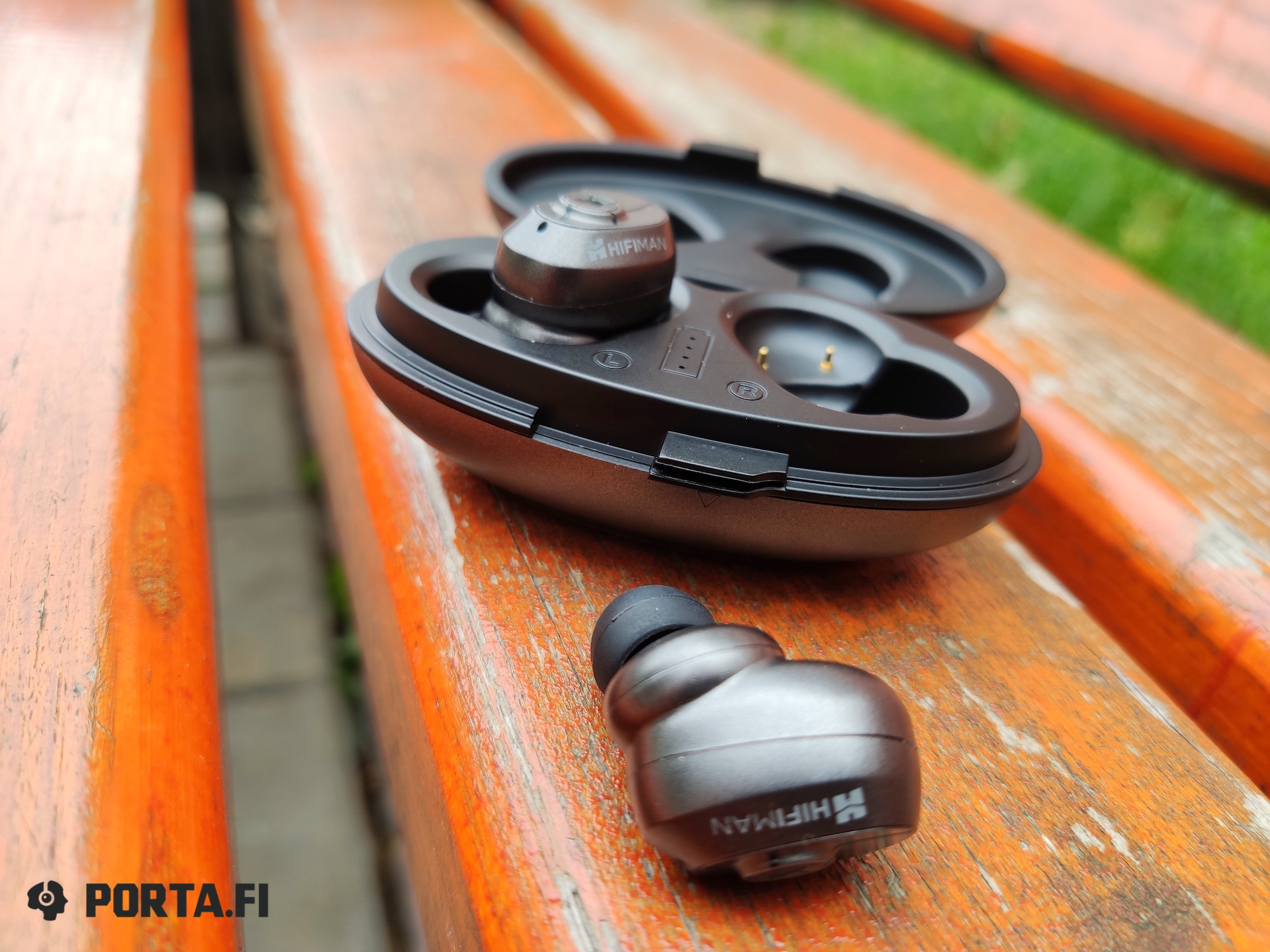 So in terms of quality the prevailing of re600 is not surprising. They are more detailed, technical, flat and have much better dynamic range. At the same time they are more neutral and flat and perceived like monitors. Those are IEMs for audiophiles. TWS600 are for music lovers, since they have emotions, drive and musicality, as well as comfort that cannot be achieved with wired models.
Translated by: Vadim Kolchev