If we speak about the main content of our website, it's obvious that most of the people take personal audio as portable sources mainly. At the same time there is not so big but obvious part of users who appreciate desktop solutions with headphones and FiiO have released the renewed version of their K5 Pro DAC/AMP for them.

The first K5 has been a good amp with interesting dock concept allowing to connect different FiiO devices. The idea has been good, but has required to obtain two gadgets and not everyone could accept it price wise. That's why the new model lacks dock and has DAC. To tell you in general, it is a good desktop setup with pleasant price — you can buy FiiO K5 Pro for 150 USD, however the cost can vary depending on local taxes and distributor margin.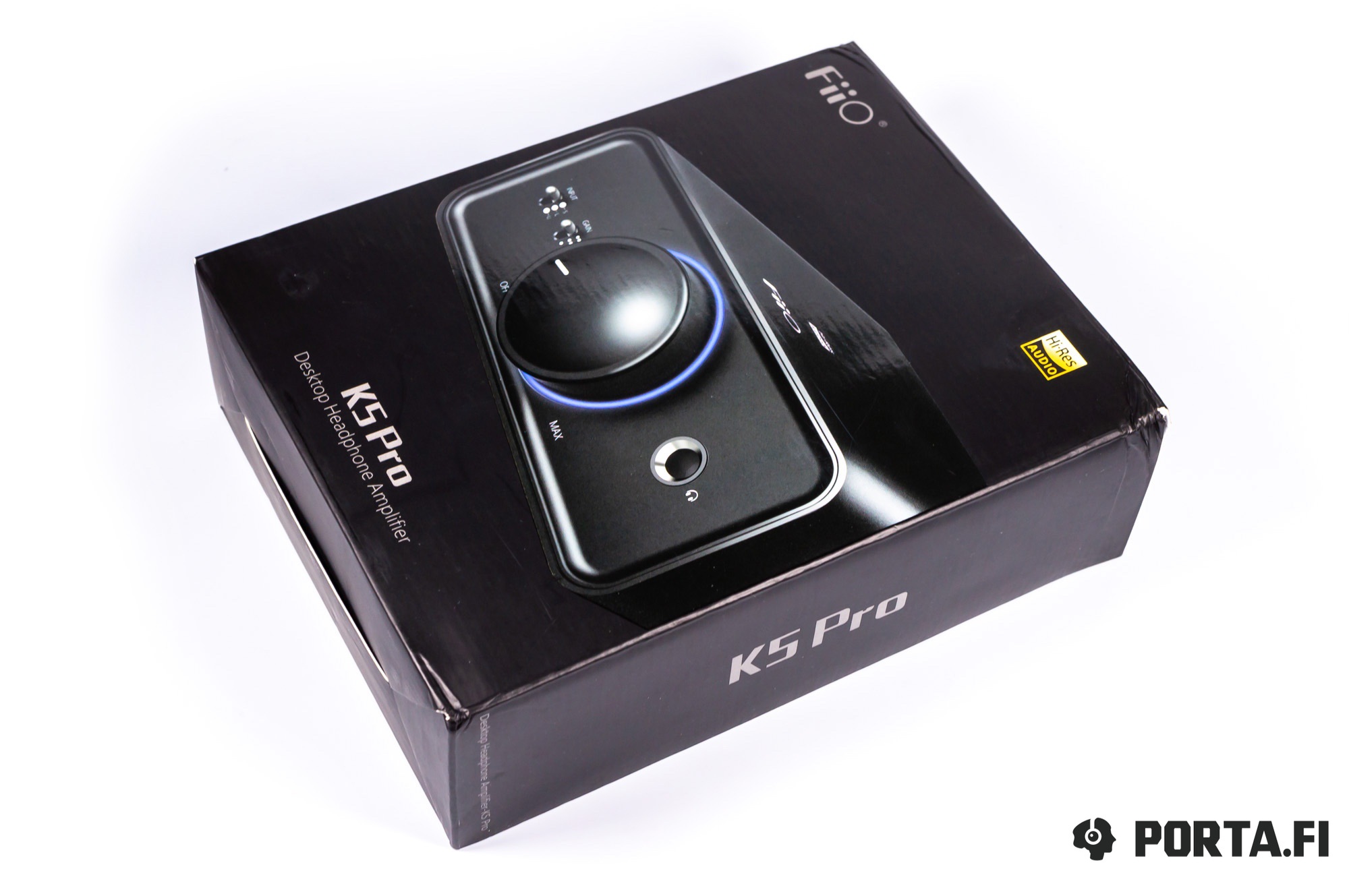 Specifications
DAC: AK4493
USB interface: XMOS XUF208
AMP: OPA1642 + TPA6120
Output power: 1.5 Wt @ 32Ω
Recommended load impedance: 6Ω – 300Ω
Frequency range: 20 Hz ~ 80 kHz
Output impedance: ≤1.2Ω
THD + noise: ≤0.004%
Signal/noise ratio: >115 dB
Channel separation: ≥75 dB
Noise threshold: <8µV
Max input voltage: 19.7Vp-p
Max output current: >500 mA
Inputs: USB, S/PDIF, lineout
Outputs: headphone 6.3 mm, linear 2 × RCA
Max resolution: PCM up to 768 kHz/32 bit, DSD up to DSD512
Power: external power adaptor, 15V DC
Dimensions: 121 mm × 130 mm × 55 mm
Weight: ~436 g.
Accessories and packaging
K5 Pro is a rather budget device and has a regular cardboard packaging. The printing is of good quality. You will get amp and the following accessories inside:
external power adaptor
power cable with appropriate jack for country of release
spare silicone "legs"
USB cable
dust cover for S/PDIF
adapter for 6.3 mm jack
It includes everything you need for everyday use.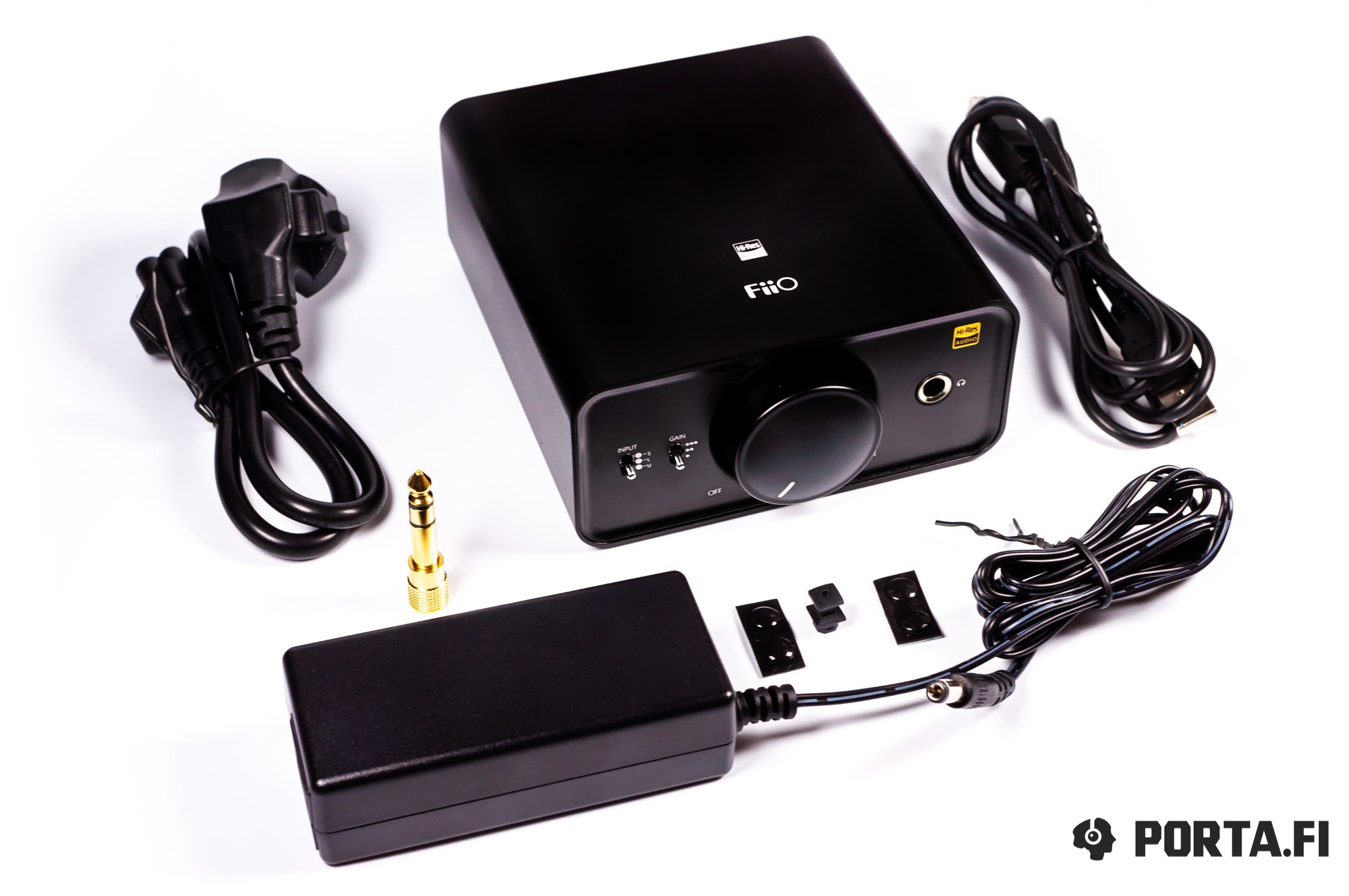 Design and controls
The appearance of the device is rather simple but attractive. It looks good side by side with other audio equipment, as well as on desktop beside notebook or PC. The body is made of dark-grey aluminum, has a rectangular shape with curved angles. It has average weight and silicone legs help it sit just well on top of what you put it on. Build quality is traditionally good.
All elements are positioned on two sides. On the front side there are two switches. The first one changes the input, the second one — three-level gain, which is convenient. It also has volume control with multi-colored indicator. The control switch is hybrid, so the analogue potentiometer transmits signal into digital way. This has allowed to achieve ideal channel balance and to avoid noise. The control switch has just right tightness and allows you to choose desired volume level comfortably. If you put it to 0 mark, it will switch off the device. The ring indicator is not very bright but clearly visible, its color shows the signal resolution that comes to input and here we have three of them — usual red book, high resolution and DSD. On the front panel you also get regular 6.3mm headphone output. FiiO have decided not to make it balanced, mainly because K5 Pro is powerful enough.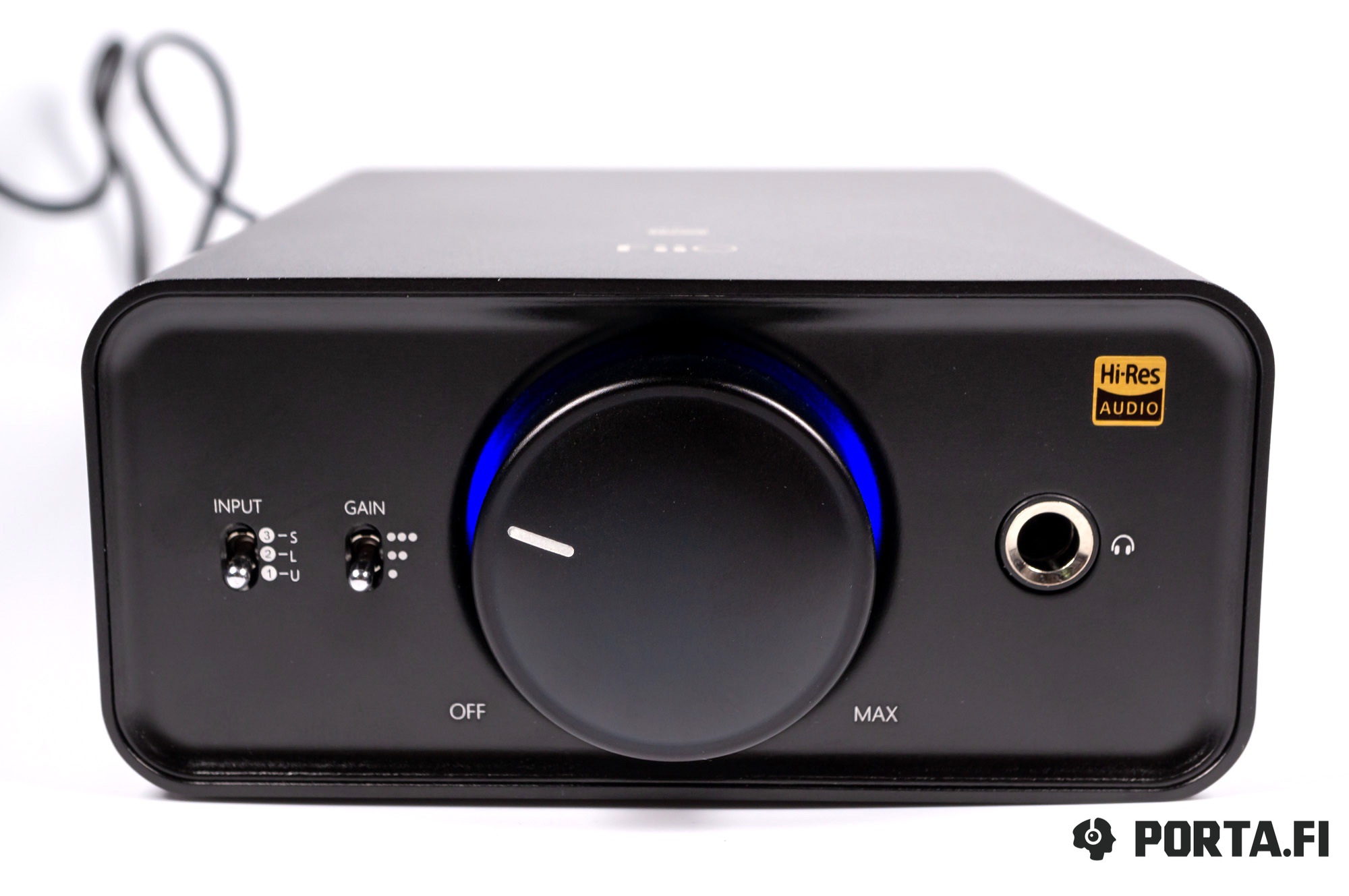 On the back side there are the following inputs and outputs: power, USB, optical and coaxial S/PDIF, as well as line in and out that are made in the form of RCA. As you can see, K5 Pro can easily be pure DAC and amp, but of course most of users will used in combined.
Sound
I have used the following headphones for testing purposes: iBasso IT04, Meze Empyrean, Audio Zenith PMx2, Noble Audio Khan, Campfire Audio Andromeda and Solaris, Unique Melody Mason V3, HUM Pristine and others.
FiiO continues the concept of the neutral sound they have recently found, K5 Pro doesn't try to change or add something, but as well as with M11, the device avoids transition to cold monitor sound. I underline that the device is not for those who love colored sound.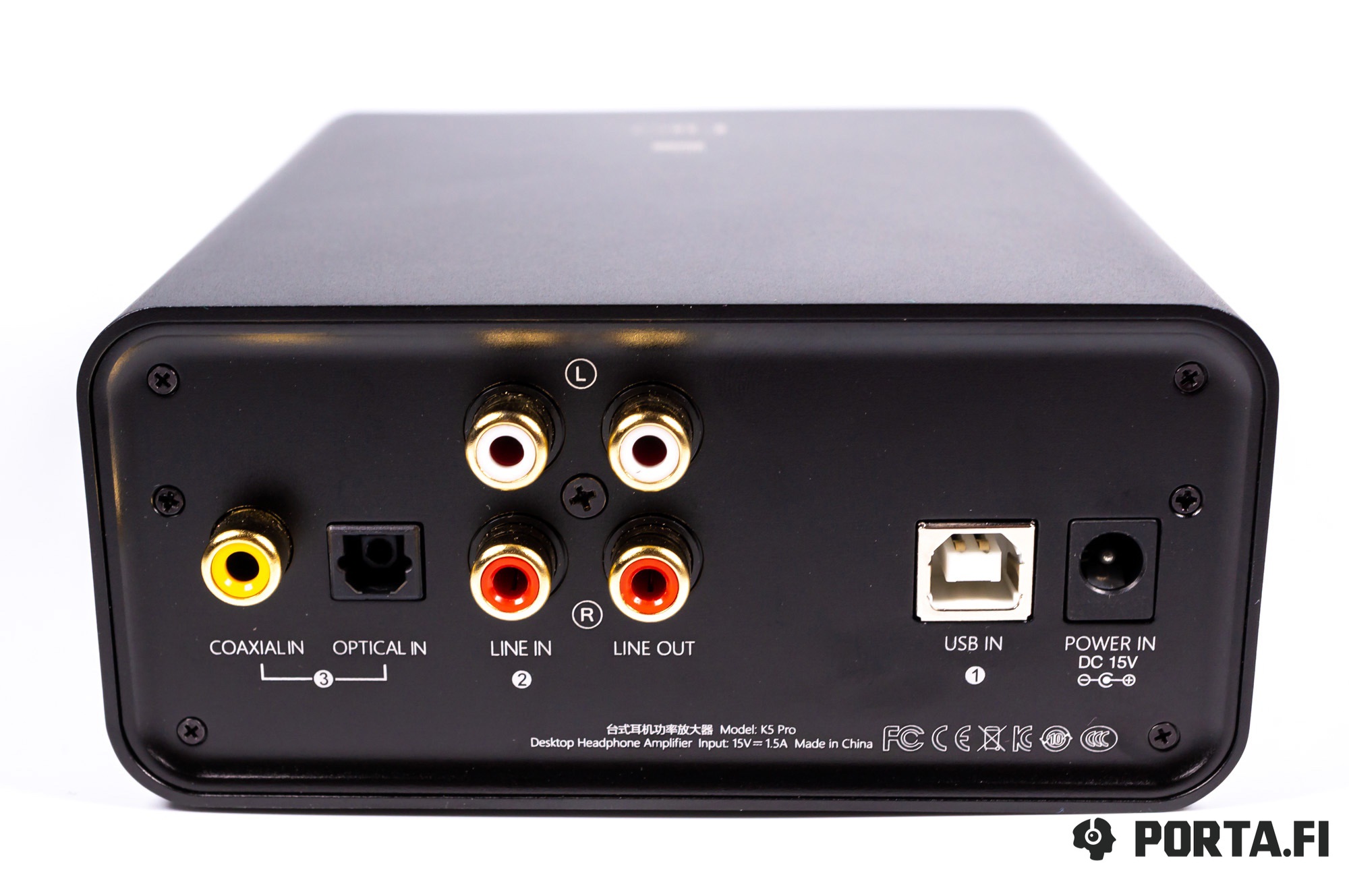 Bass has good weight and thickness but it is not accentuated at the same time, it has just the correct amount of lows. It is well controlled throughout all range and it is felt that the device has enough power. The resolution is good but not excessive, the textures have quality. The depth of lows is good due to well implemented amplification.
The mids correspond to the general idea of the device, there are no attempts to add weight to get more analogue sound or vice versa to accentuate upper mids for additional clarity. The rig just plays what you throw it accurately balancing between micro and macro details and not emphasizing any of them. The mids resolution is good, the weight of instruments and voices is correct, but without any additions, as well as emotions. The soundstage is slightly above average in depth and width, the device shows good depth.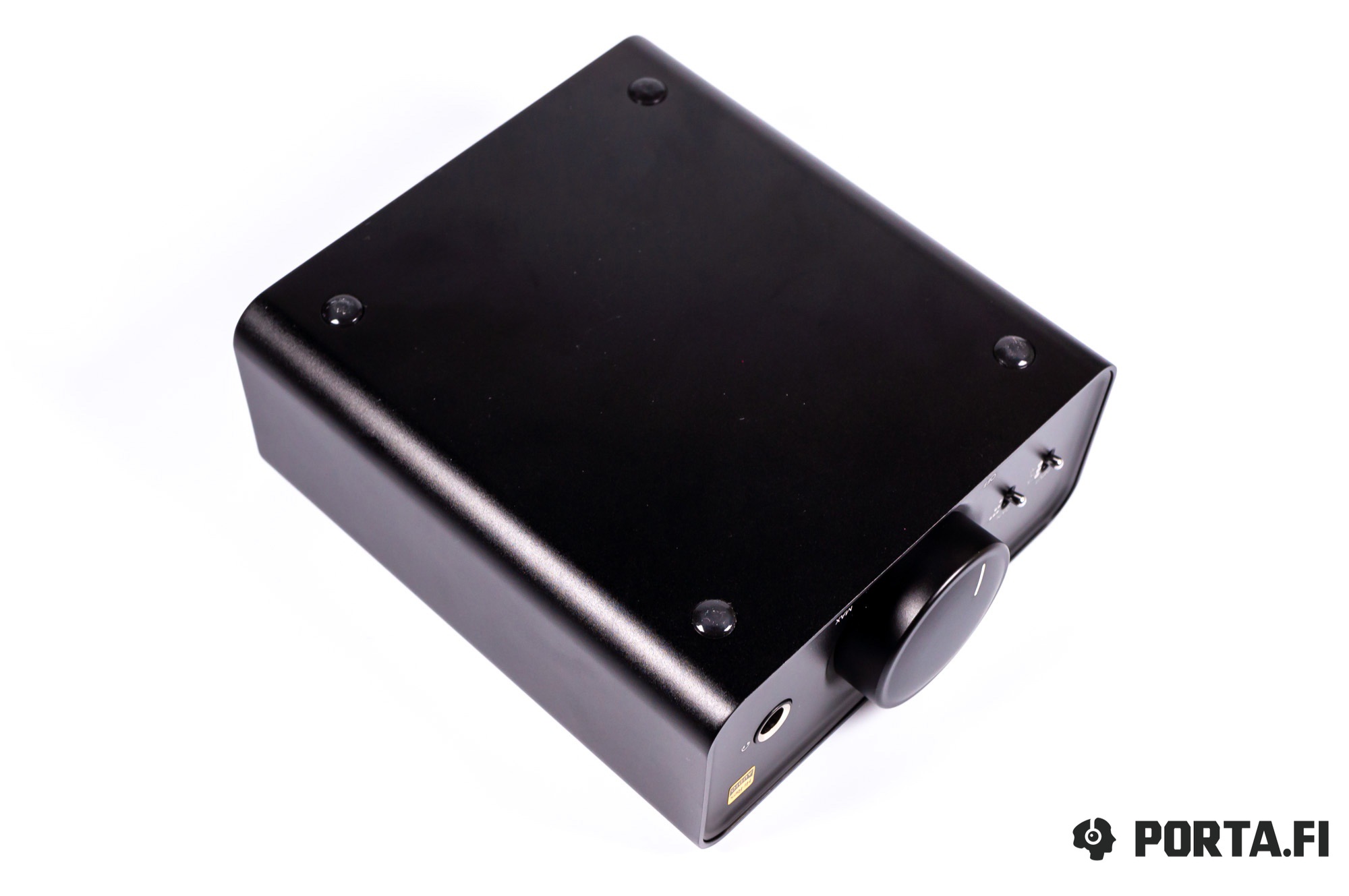 Highs are usually the part where the device shows its class. K5Pro has good highs with normal length, resolution, natural attacks and decays and as a result natural presentation. However if we compare it to more expensive devices it becomes obvious that the highs lack polish, that layering, weight and control in the most upper register. However, you will pay for that at least 3 times more with other devices.
Comparisons
Unfortunately this time this part will be empty since I don't have any devices corresponding this price tag. FiiO K3 that I have reviewed, lacks that power, control, macro details level, while the old K5 cannot be compared since it is only an amp.
Compatibility
The desktop device has turned out to be versatile, it has enough power for most of headphones, including hard-to-drives (several well-known exclusions, though). The 3-way gain also allows it to play well with the most IEMs. Super-sensitive models will of course demonstrate some noise and will be rather hard to get the right volume, but still you will wish to use attenuator for those.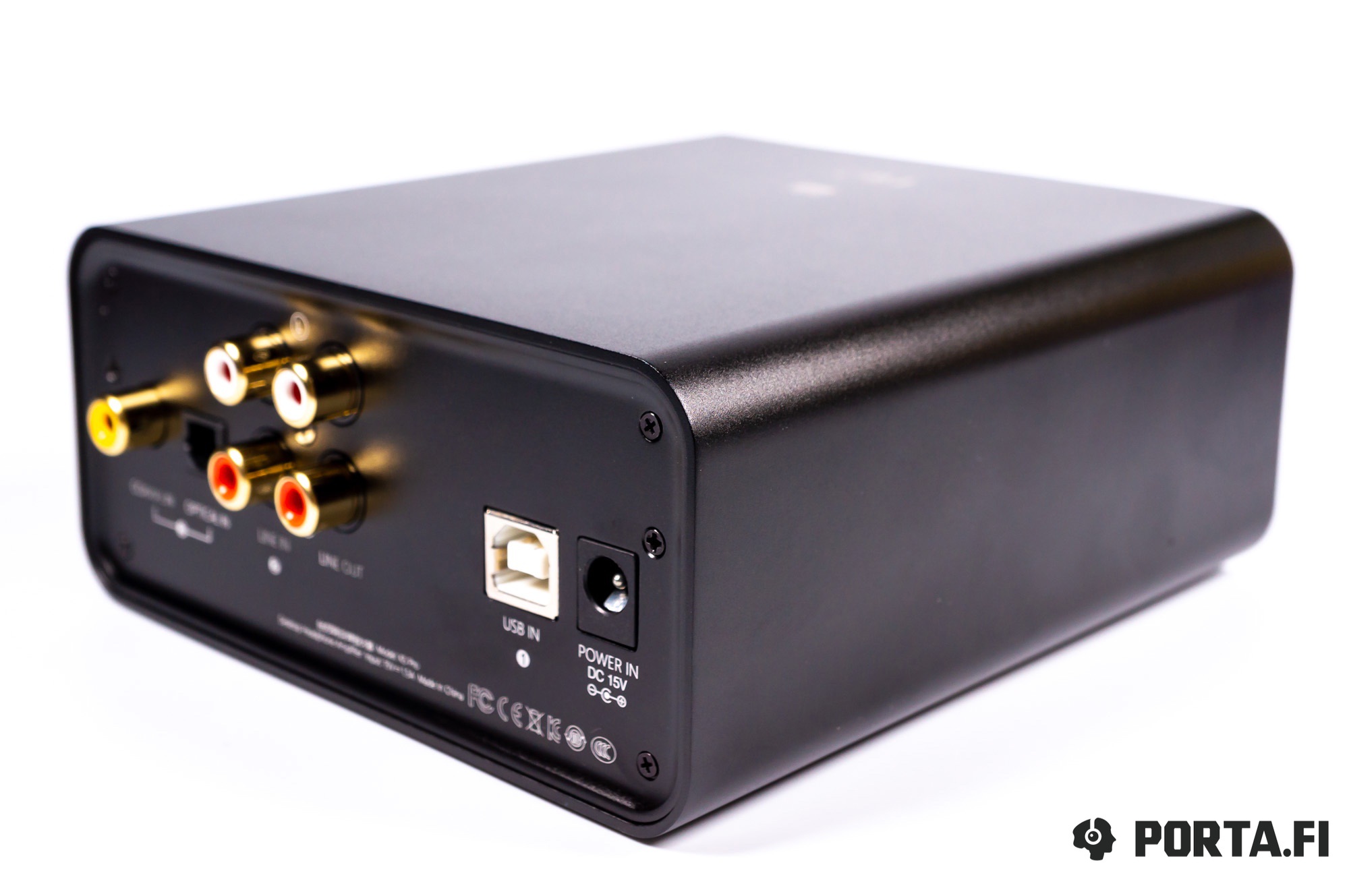 The device is universal stylistically, it is important to understand that the presentation is neutral. It is not too critical for the recording quality — 6 out of 10.
Example tracks
Steely Dan — Do It Again Wanted to try jazz but spoiled by other genres and are all in doubt? I have a solution — these are the kings off jazz fusion that successfully mix rock, jazz, latin motives and much more — you won't be bored. Do It Again is one of the hits that wins from the detailed and analytic presentation of K5Pro, the track is full of hundreds of unusual ideas that are well presented by FiiO.


Legion OST — Choir and Crickets If you love psychodelic movies and have not watched the Legion, I wonder how you have missed it. Soundtrack is on par and Jeff Russo has coped with it just right by creating some insane and very beautiful compositions. Theis very composition with choir and crickets is a good demonstration of what K5 Pro can do — it has the needed realism and natural presentation.


Kokoko! — Buka Dansa This band from Kinshasa gets to the tops with ease and constancy. The group of musicians that has gathered almost accidentally, has managed to produce a great mix of ethnic motifs of their motherland and usual western melodies. The result has been terrific and you can dance to it or just listen to it calmly on headphones with FiiO K5 Pro, checking everything that the authors have decided to put into it. And believe me, there are many ideas.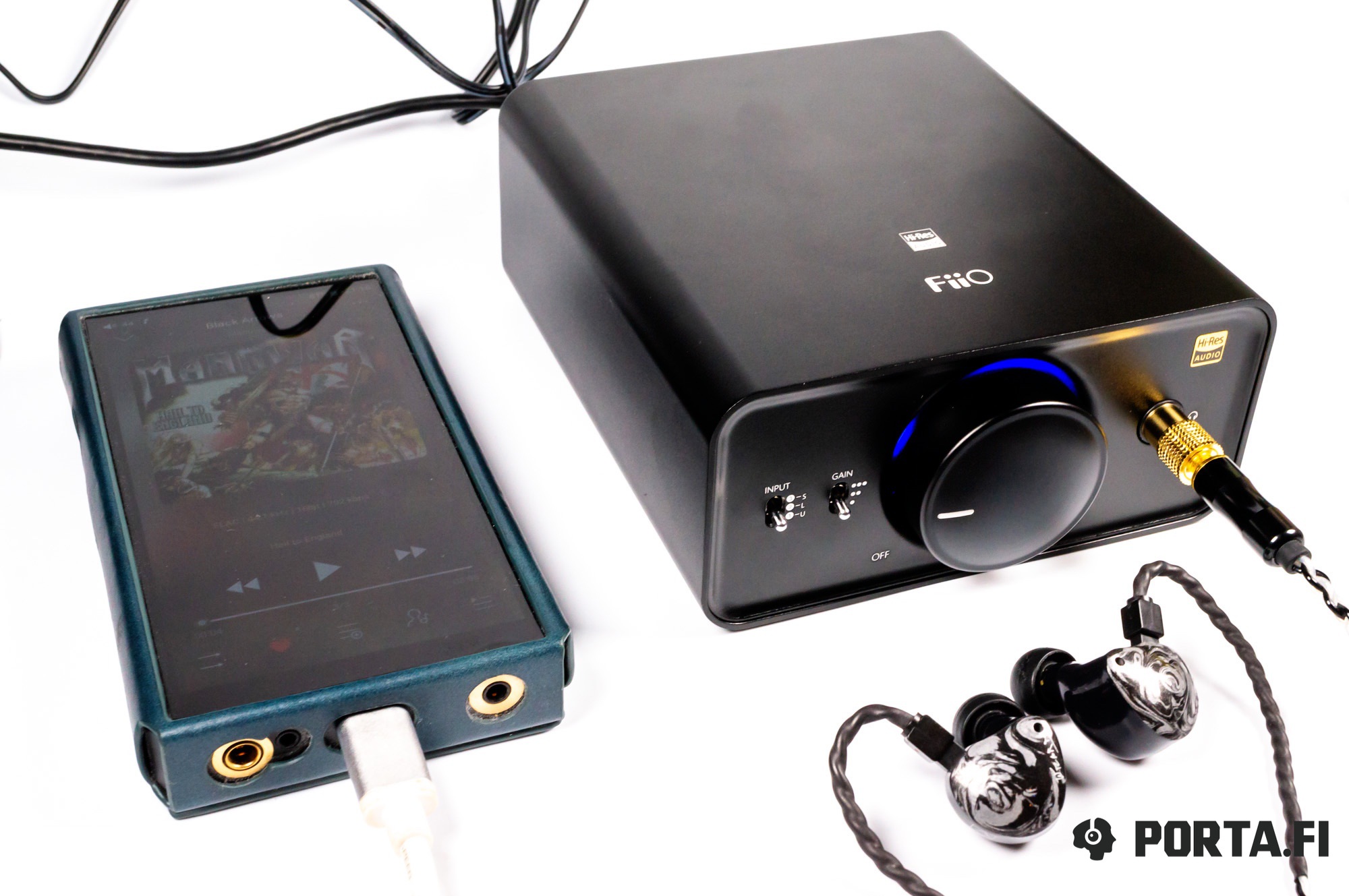 Conclusions
FiiO have released an interesing model for those who care about price and quality ratio. Just add some interesting headphones, such as Sennheiser 6×0 or Meze 99 (and this list can be long) and you will get a great desktop setup that will please your hearing with quality sound
Translated by: Vadim Kolchev