I don't know, but FiiO to me associates more with sources production while IEMs are additional business. It is not so and the company has achieved a lot in this area and continues to produce fine models so I will need to change this opinion since I have a good reason for that – the release of a flagship FH7 model.

If we try, we can somewhat divide FiiO IEMs into three generations (we won't consider the most budget models for it to be true). The first generation is EX1 and the following F5 that has brought the company to this segment. Then we have seen the first F9 hybrids and their variants. Now we see a new stage that has been begun by FH5 hybrids and continued with FA1, FA7 and currently reviewed model.
In FH7 the developers begin to continue already chosen ideas and bring them to a new level. Lows are played with a big (almost 14 mm) dynamic with beryllium coating and the company has used classical Knowles 30017 model for mids, especially modified at FiiO's request to have more weighty presentation. The highs are played by well known SWFK-31736 model. The brand technology of S.TURBO resonators has been change and we can speak about its second generation.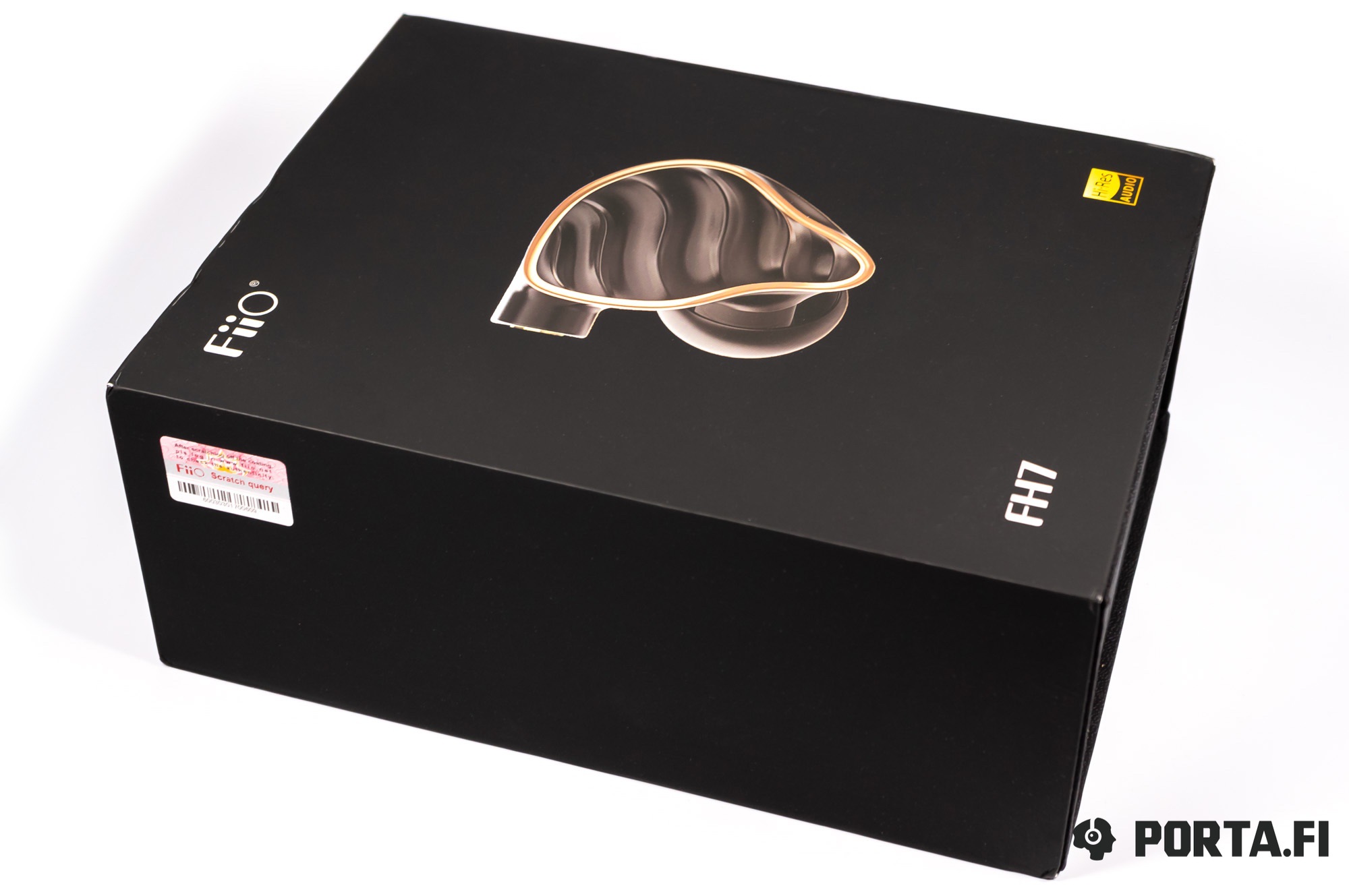 Considering the complexity of production the model is not budget and FiiO FH7 cost around 500 USD that brings them right into the middle of the middle segment.
Specifications
Transducers: 13.6 mm dynamic with beryllium coating + 4 × Knowles BA
Frequency range: 5 Hz – 40 kHz
Impedance: 16Ω
Sensitivity: 111 dB
Maximal input power: 100 mWt
Cable: 1.2 m, detachable MMCX, silver-plated copper
Jack: 3.5 mm TRS
Weight: 8.15 g.
Packaging and accessories
The packaging is outstanding – a large black cardboard box with good printing. Inside there are different sections for everything and much attention has been paid to details. The accessory range is also impressive:
four sets of 3-pair silicone tips offering different tuning
two pairs of foam tips
pair of double silicone tips
artificial leather carrying case
fabric zipped case
magnetic cable organizer
cleaning instrument
three pairs of interchangeable filters for sound tuning
I think it is the biggest accessory range I have ever seen with headphones.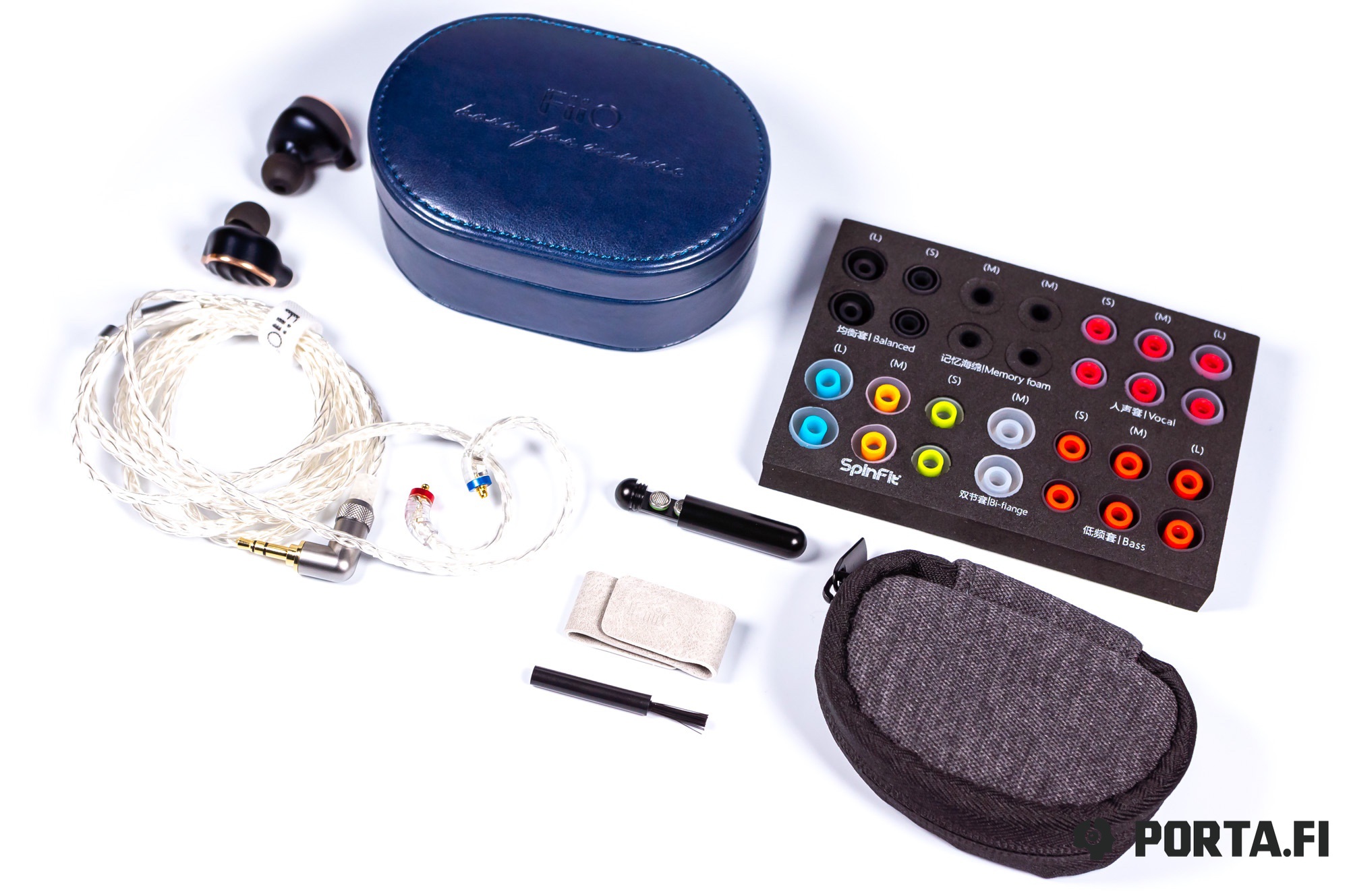 Design and comfort
The appearance has remained almost intact since FH5, the color has become darker and the texture has been changed. In all the rest the bodies have remained the same, they are made from aluminum in a popular ergonomic shape. The build quality is flawless, design is great, the combination of deep gray and gold is striking.
Due to the well-thought ergonomic shape the IEMs are felt just right inside the ears and the nozzles going under the correct angle bring wearing comfort and above average isolation. The ends of nozzles sport filters that you can change and it can be done easily.
The cable is detachable and reliable MMCX are used. The stock cable is made of silver-coated copper litz, it is moderately soft, does not produce much noise and does not stiffen a lot during the cold periods. This is however not a consolation, since aluminum bodies are not very pleasant when its cold. The cable looks attractive with a well-made cornered jack from metal. This cable reminds of FiiO LC=3.5C but I won't say this is it for real.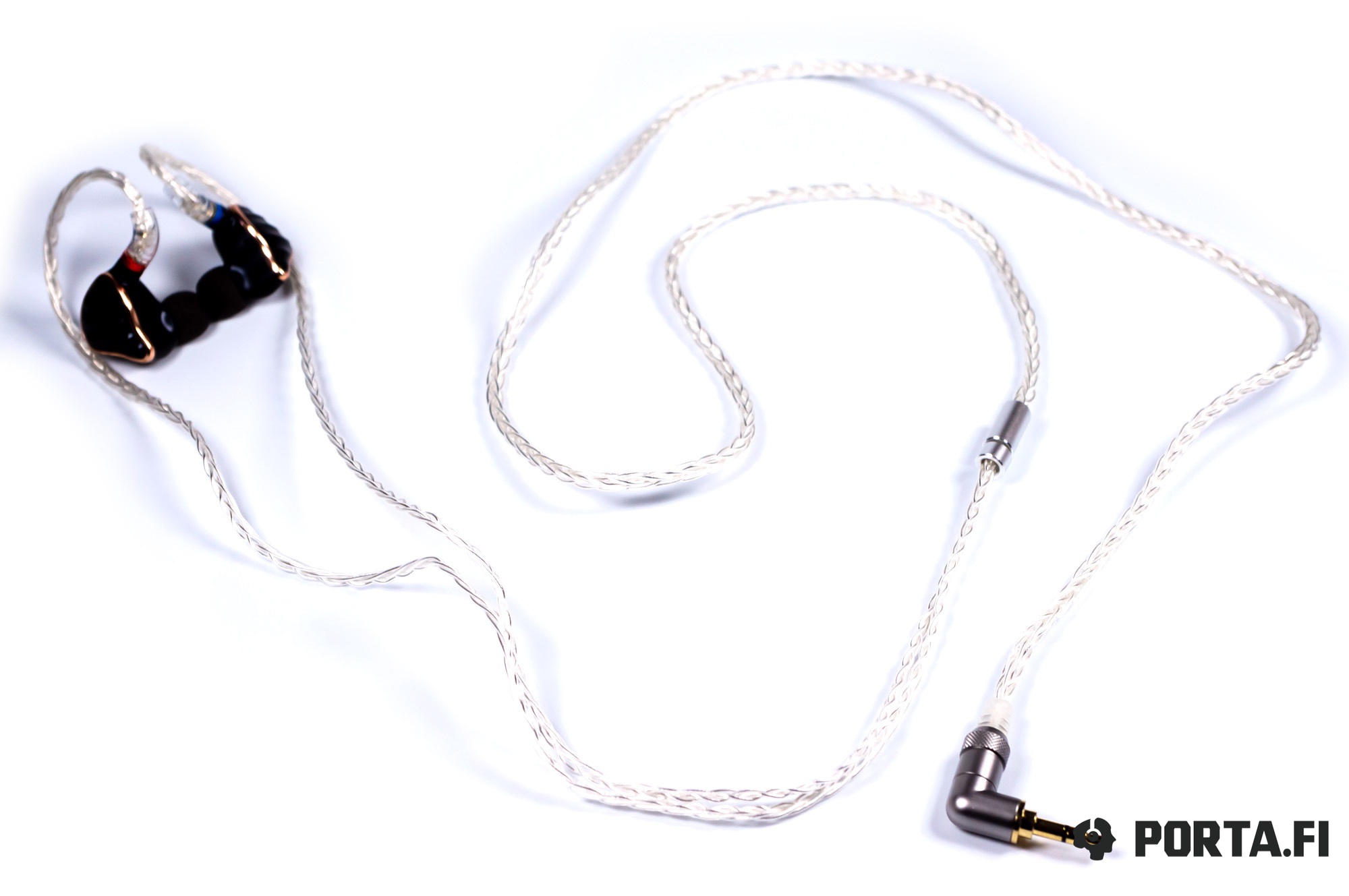 Sound
The following equipment has been used for listening purposes.
Yulong DA10 and Resonessence Labs Concero HP as DAC and amp
Apple MacBook Pro Retina 2016 as a source
Audirvana+ as a player
Lotoo Paw Gold Touch, theBit OPUS#2, Astell&Kern A&ultima SP1000 and others as a portable player
Hi-Res lossless recordings (Dr. Chesky The Ultimate Headphone Demonstration Disc and others)
The IEMs have been burned in for 30 hours with the changes within the first 12 hours. The tips and filters allow to somewhat change the sound and tune it a little to your liking. I have chosen the middle filter and neutral tips and will speak about them below.
About filters, in reality the main influence is done on the upper highs, so the bass filter does not actually add bass, but removes highs and our brain sees it like addition of bass. The filter for highs is behaving in an unexpected way too, it brings a little more of them but smooths them at the same time that makes attacks a little milder, so this effect is also not very evident.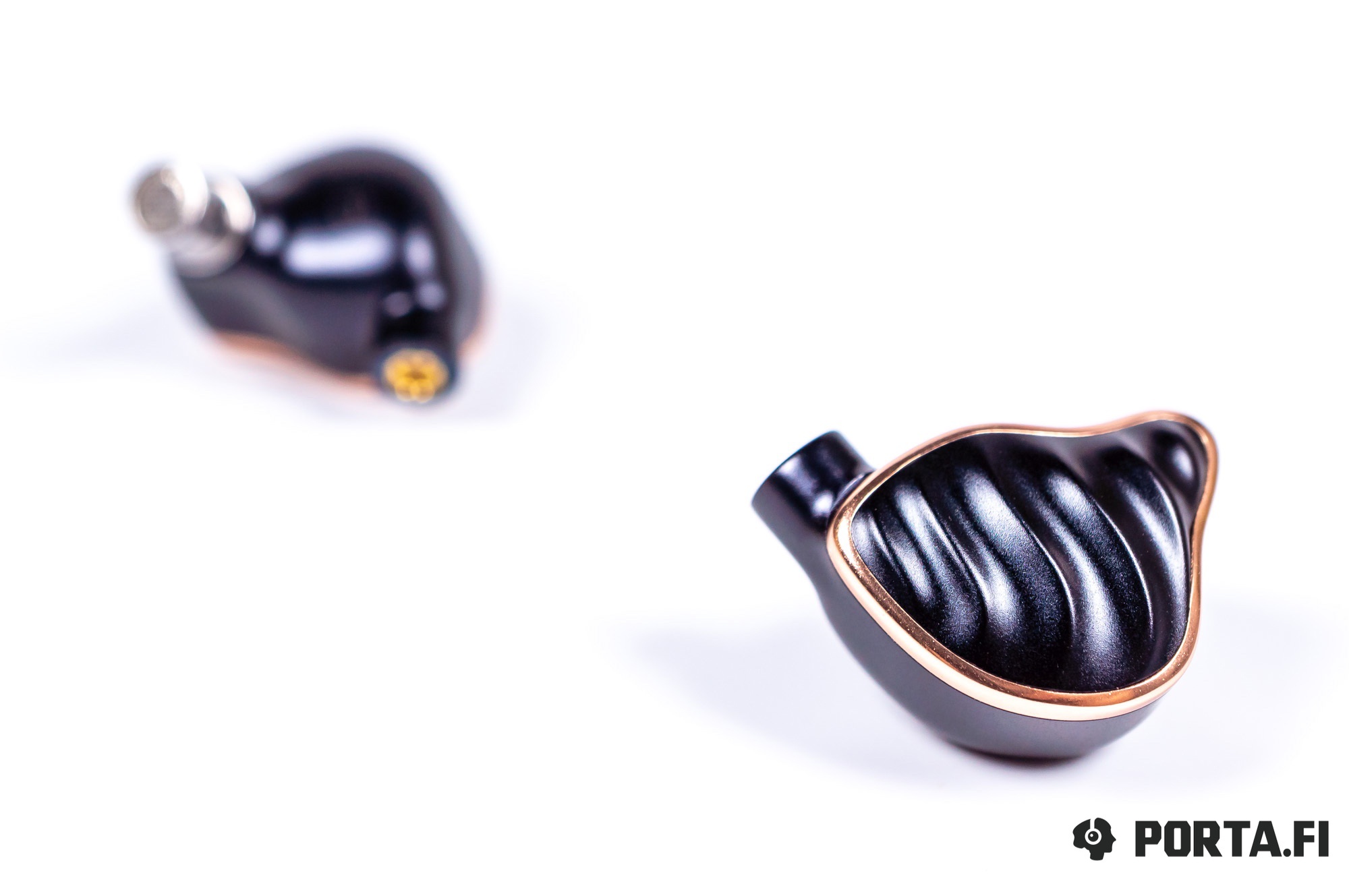 On the contrary to FH5 and FA7 that have fun presentation, in FH7 the engineers have tried to gain more neutral sound but without going to analytics too much.
The lows are thick and weighty with good mass and body and this is nothing to be surprised of – we have almost 14mm dynamic here. The IEMs do not have quantity accent on lows and this helps the bass to stay more controlled and not to go into mids. The lows have good resolution and play textures well with good instrument separation. The bass depth is good as well and the lower layers are well controlled, this allows to bring up roar and fundamental presentation if it is there in track.
The mids are brought in the balanced way. They are detailed but without microcontrast and dryness. It has allowed to lower the headphone sensitivity to the recording quality and bring correct weight to instruments of middle range and vocals, both male and female. The mids presentation is very true with slight accent on macro details and emotions. The sound stage is close to maximal in width and depth. Of course the sound stage term is quite subjective but FH7 are very close for me to models of "from 1000$ segment".
The highs are technically good as well, they are natural with good attacks, well-made layering and naturalness. FH7 somewhat lack length in highs in the above 10 kHz area but I think it has been done on purpose to get the maximum compatibility with modern tracks that suffer from compression and bad mastering. Also I would like to note somewhat shortened decays, but it can be heard rarely. Upon the whole the highs are good, they bring needed overtones and well balanced. Of course high-sensitive people can still consider them to be abundant but I just think they are correct.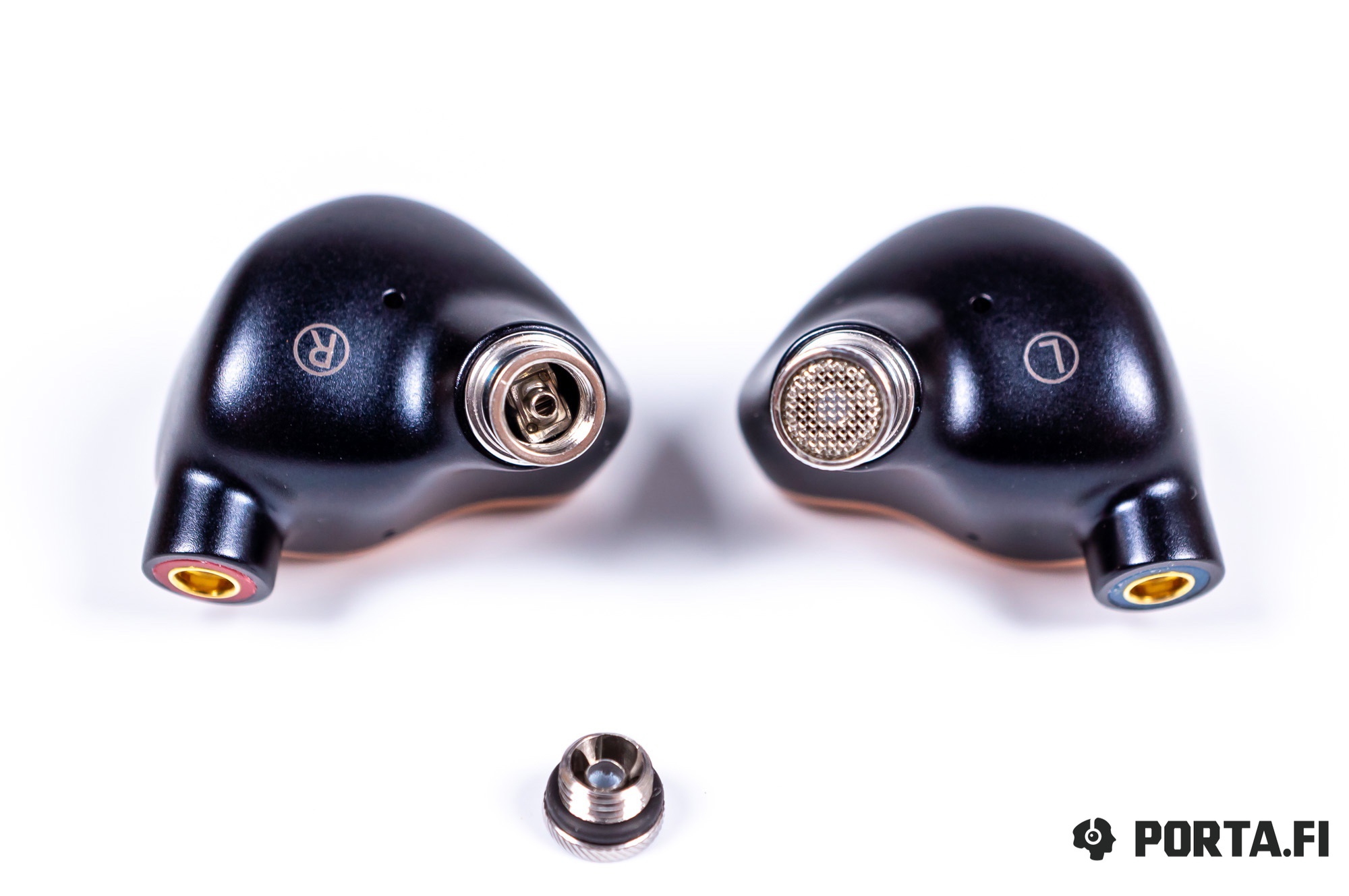 If you want to make the highs even better I will tell you how to do it.
About FiiO LC-4.4D cable
Due to more important releases this cable has remained almost unnoticed but after having tried it, I can say it is great. FiiO continues to name their cables in the same way, the code of model begins from LC, then there are two numbers as a variant (as you can understand, it's 2.5, 3.5 and 4.4) and the model letter. The D series is made of pure silver litz and for 100$ it is a steal.
As for comfort it is good – soft, not too springy, lightweight with no microphonics and no stiffening in cold weather – everything you want to expect from modern cable. The appearance is good as well.
The results in sound can be different for different IEMs, but in case with FH7 the most difference is in the increase of layering and length of highs. This gives the increase in naturalness and sound stage. Almost the same result is with FA7 but their recabling also influences the mids and makes accent on lows smaller.

Comparisons
Dunu DK-3001 The model from Dunu has less weight on the lows and is considered to be more detailed however the real resolution is the same. Also DK-3001 is more detailed in the mids but this leads to less natural balance of weight in this area. In highs you will have to choose between the increased length in DUNU and more natural presentation of FiiO.
IMR R1 Zenith Here the difference is well understood and is present due to different drivers. The highs are better with Zenith, piezo twitter is the best here, in the mids FH7 sound more detailed due to the use of armature transducers. The bass is almost the same in speed and weight while they allow to tune it with their filters.
Simgot EM5 The model with similar price but having a rather different presentation – they are more neutral with more micro details, less lows and better highs length.
Astrotec Delphinus5 These IEMs have a big plus – lively and very organic mids, but the highs are more simple than FH7. Lows have less weight due to pure armature scheme.
FiiO FH5 In comparison to the small brother, FH7 offer more neutral and more natural presentation with more precise lows and increased naturalness in mids and highs.
FiiO FA7 It is even more simple, the all-armature model has an accent in lower part of the frequency range so you will need to choos what accent you like the most – on mids or highs.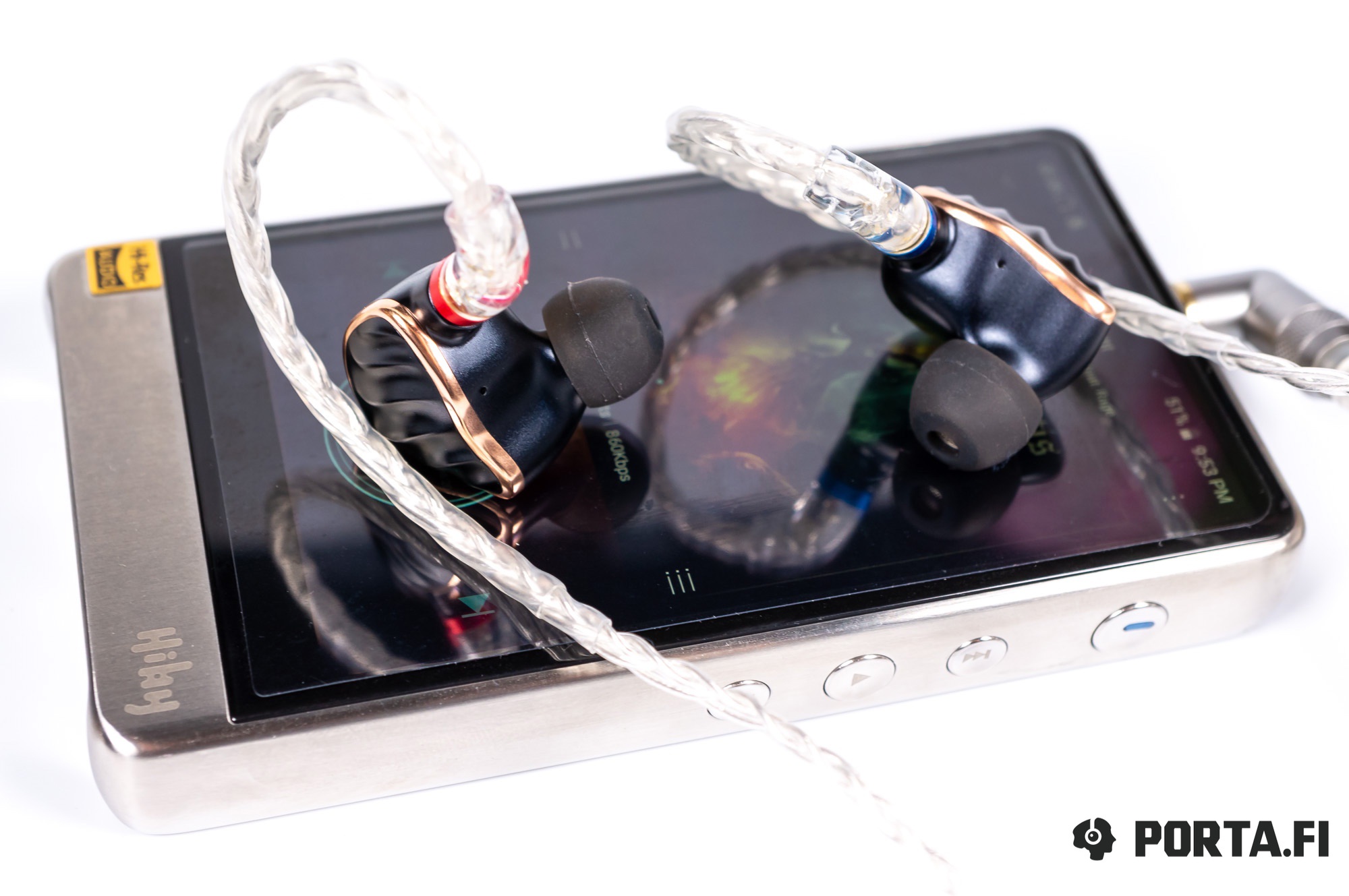 Compatibility
Upon the whole the IEMs do not need a powerful source and have good sensitivity. It's more important to provide proper frequency range controls and not to add too much coloring. The connection with M11 looks just logical and in fact it is a good synergy. However, it is not the only one – there are other players that have good results. Also you will want sources with low noise level – they are not sensitive but require black background.
Stylistically the model is universal and not too critical to recordings – 7 out of 10.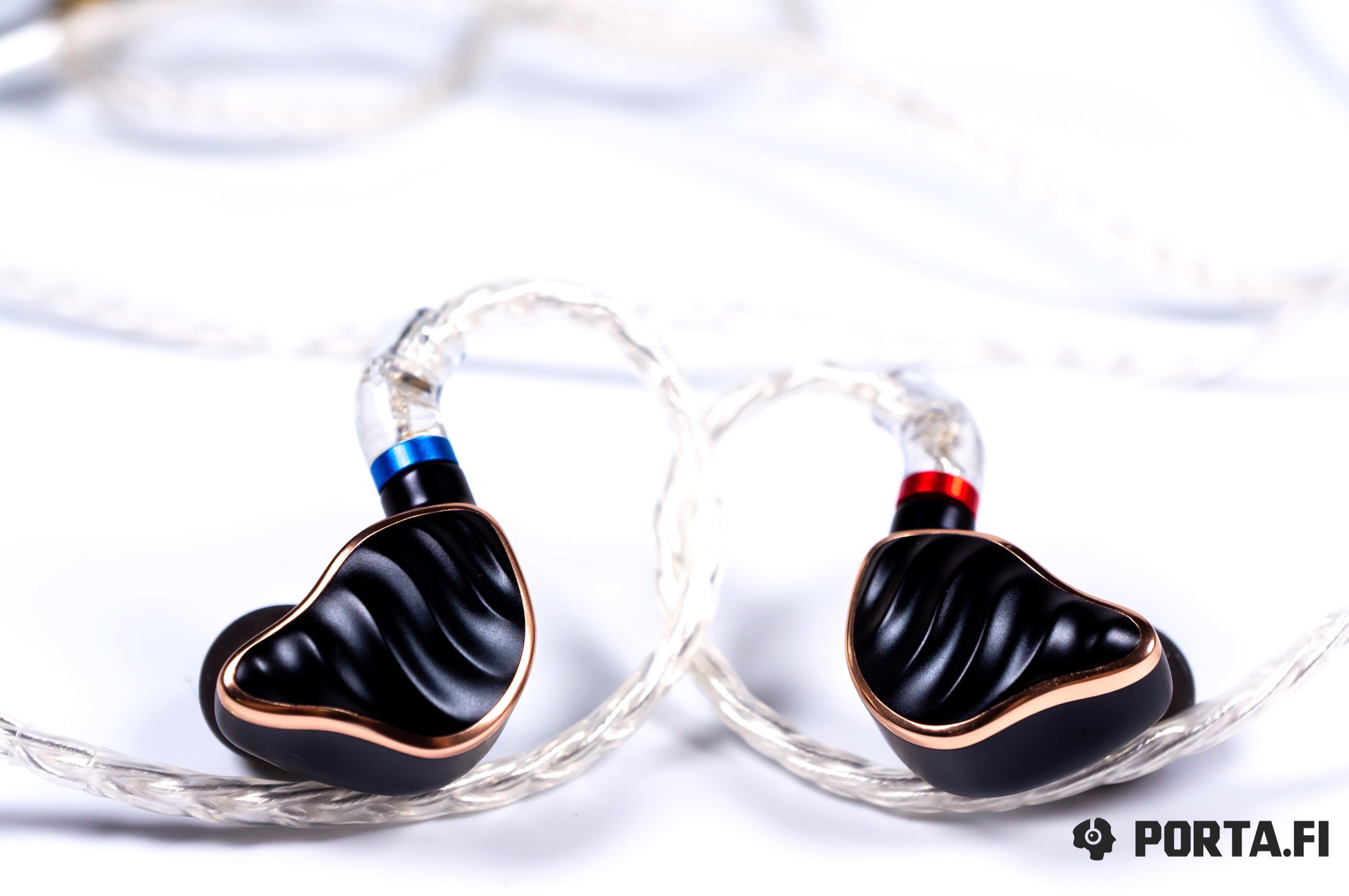 Example tracks
Zeal Onya — Eluem Asaba I haven't met the track with that much trumpet for a long time. No, of course there is accompaniment, but trumpet is dominant here and FH7 suit quite right to enjoy the sound of this instrument.
Taron Egerton — Crocodile Rock Thanks to Rocketman creators that have released the soundtrack with Taron, who has shown the old classics in a new way. There is a good stylized "live recording" effect in the beginning and the FH7 transmit it very good, while the choir part on 1:30 sounds very outstanding.
BRBN — Yo Soy I cannot miss this track despite I cannot name it as an audiophile recording. With FH7 it is the combination of powerful springy bass with contrasting vocal line. So what else to listen to in summer?
Conclusions
As it usually happens with FiiO, the IEMs are good fit for the price category – balanced and natural sound, stylish design, good accessory range. I think we can speak about one of the most powerful middle segment IEMs.
Transladed by Vadim Kolchev