Do we know many Korean brands? Well, the first to come on mind are iRiver with their Astell&Kern subbrand, probably Cowon, and that's all. Well, for me, at least. And here is a new addition. Dolphinear. It's not widely known, so it's interesting to find out what it's all about and I will share my impressions that have arisen as a result of sudden acquaintance. Alas, JDR-100 have not been a present to me, so my review will be unbiased, but since I have listened to it on LPGT, not so unbiased — you cannot just put aside the magic of this player. And yes, I know what it's like to listen to 200-300 USD IEMs on a player costing 10 times more.

Here, probably, might be the review of packaging, but it's not much to talk about — a black cardboard box with manufacturer name and specifications (the most interesting of them are 27 Ohm of impedance and 103 dB of sensitivity). The box contents include earphones, tips and simple zipped pouch. Regular lineup, looking good but nothing extraordinary. Let's proceed to review of IEMs.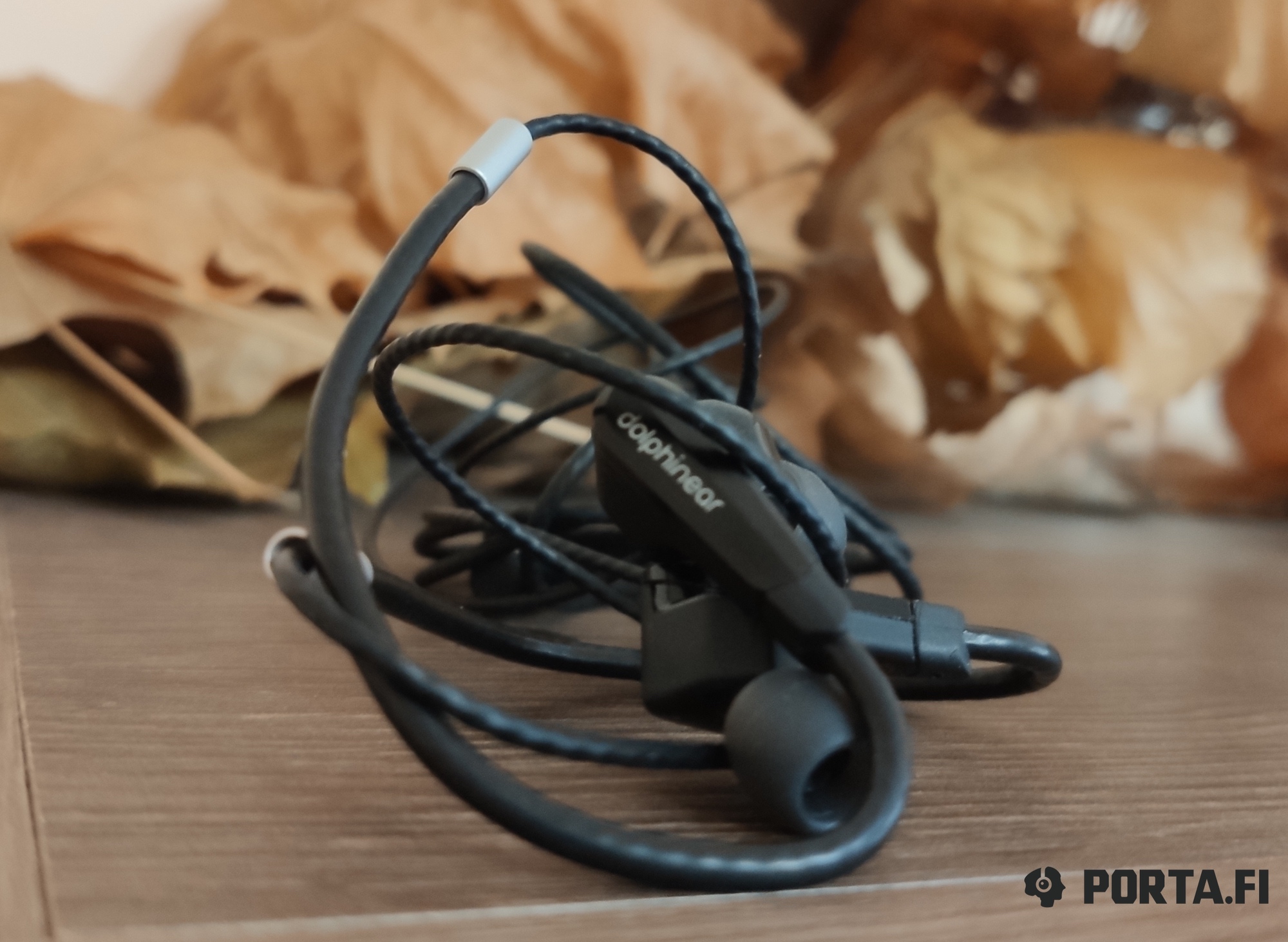 By looking at photo you might think that it's a copy of once popular Phonac Audio, but it's not precisely so. Yes, there is a similar stem that is somewhat moved aside from IEM bodies, and that's all. Firstly, the IEMs are very small and compact. Secondly, they resemble diminished HiFiMan RE2000 with longer nozzle. Geometric lines, correct shape — everything is stylish. The bodies consist of two parts. The inner part is made of black plastic with pleasant soft-touch effect. The outer part is glossy. Due to small size the IEMs are very ergonomic and convenient, but I have had some struggle since they are even too compact for me.
The cable is non-detachable and on the one hand it's a plus in this price range. On the other hand it's not so and that's why. Stock cable look and feel resembles Dita Truth cable, but is twice thinner. As for ergonomics, well, it's not on par with abovementioned Dita silver cable, but can be compared to their copper offering. The cable is not stiff and doesn't have much of the microphone effect, but the memory effect doesn't let it sit still. Despite of that it tangles a lot. I've forgotten how to use such cables since most of modern cables do not have such problem. However, the cable looks good and reliable. There are pre-formed ear hooks. The splitter is made of plastic with no slider, and it's a disadvantage for me. The 3.5 mm jack is angled, it's compact and convenient. There are decorative metal insertions and the cable doesn't become stiff in cold weather. So, here audiophile has to suffer or I don't understand why so compact and convenient earphones should be paired with such inconvenient cable.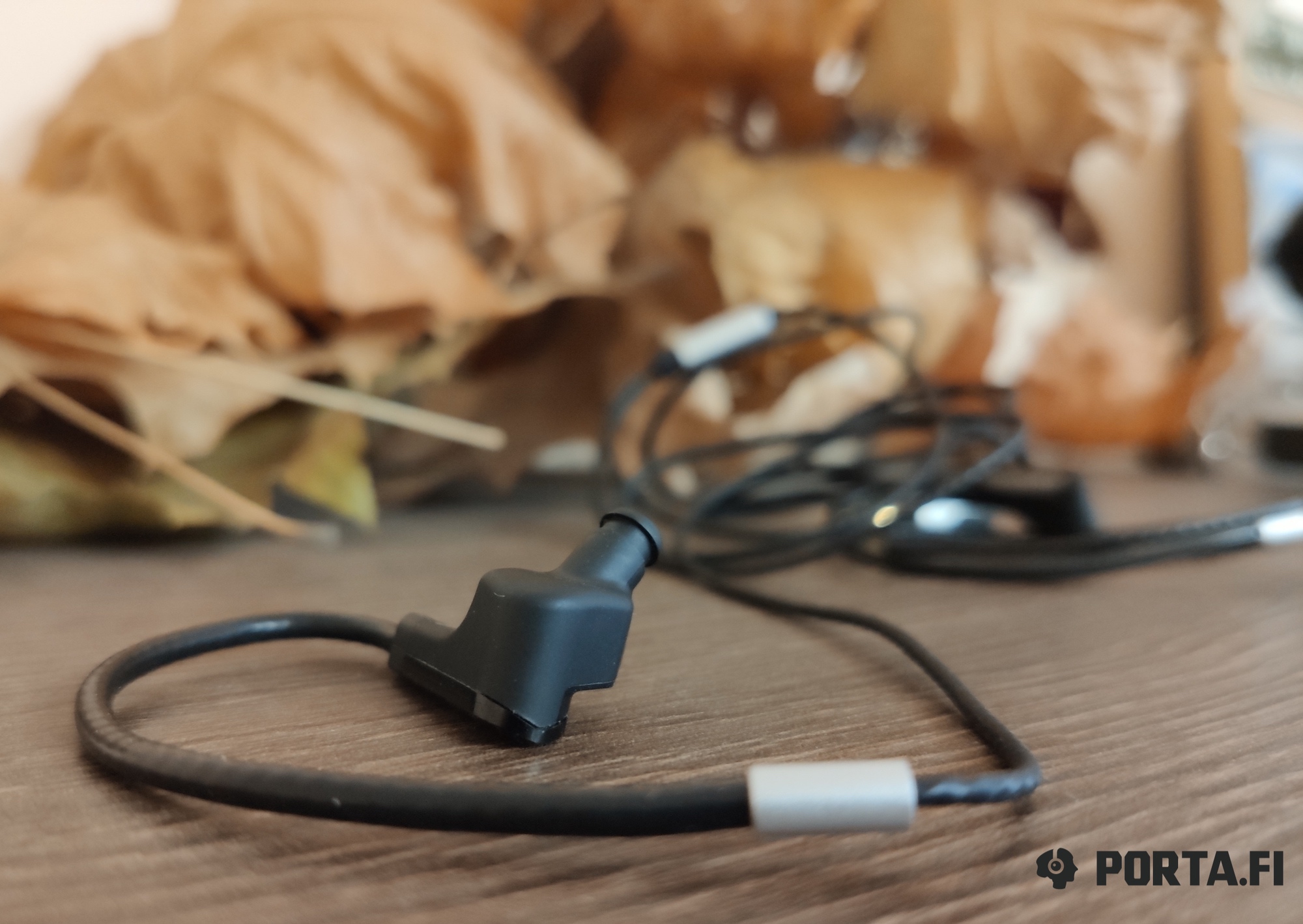 What about sound?
It's wide, detailed, quick and technical with good musicality. They are sounding very whole. To begin with, you should choose the tips well. In case of bad fit there are too much highs and headphones sound detailed, but too harsh with lack of weight. If the tips are chosen correctly, you get a whole and musical canvas.
Lows are not very deep. The IEMs don't try to strike with power and massiveness. They do not try to sound striking at all, but on the contrary play what they should play very well. Technical and quick parties are transmitted thoroughly. They have correct weight and are slightly accentuated and due to it the recording gets solid foundation.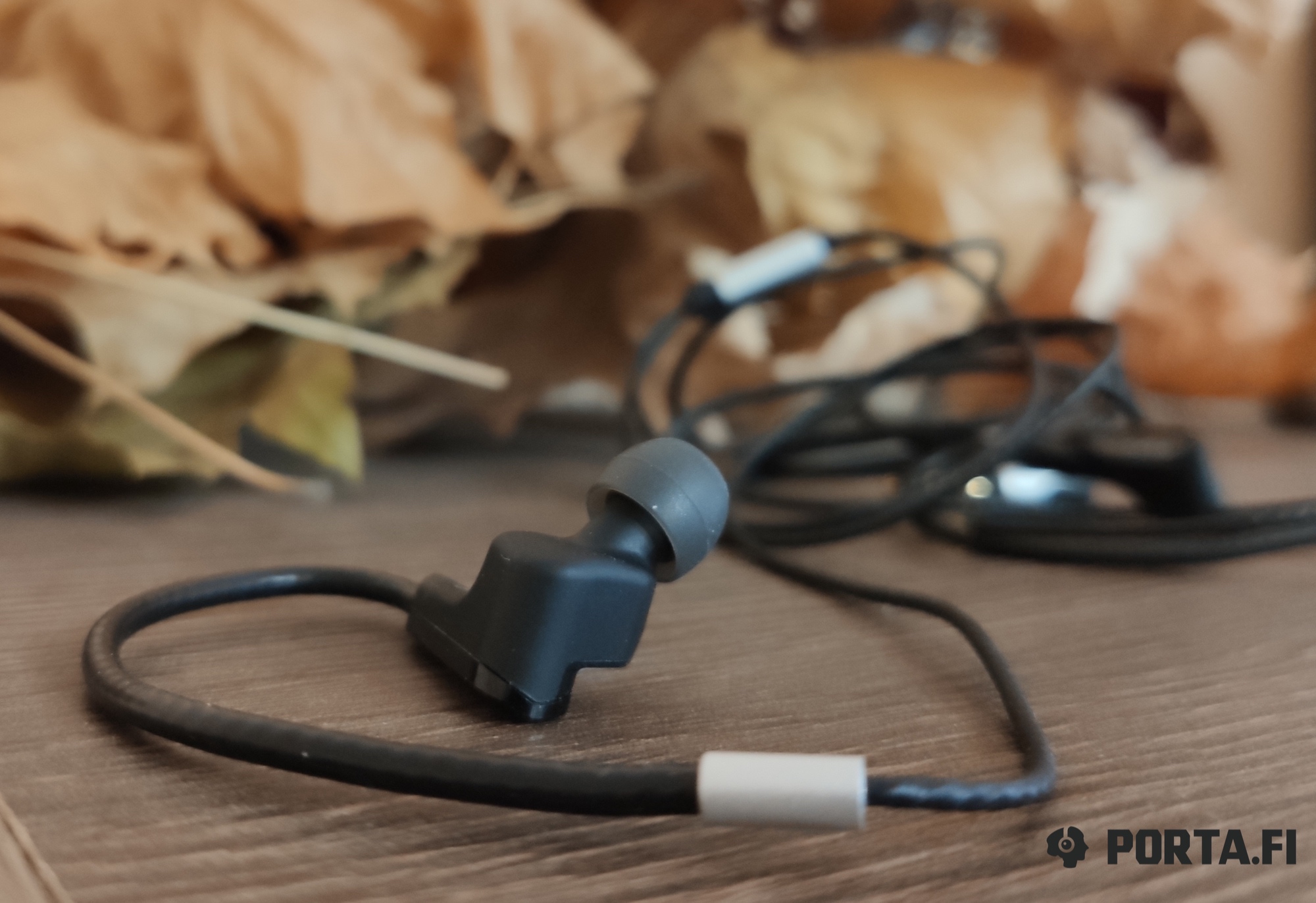 Mids have slight coloring that adds slight vintage. Of course if you compare the headphones to much more expensive models, you will hear some unnaturalness and unnecessary sterility, but they sound very good in their price range. They are detailed, quick, full sounding and emotional. Of course their price range suggests some lack of overtones in timbre-rich instruments, but you cannot complain about that, since Dolphinear can boast great musicality that successfully hides those very slight disadvantages, transmitting emotions of recording thoroughly.
The highs have good length and control but the length is not excessive. They are very distinctive and quick and due to that the parties of instruments sound distinctive, informative and can be heard in general musical canvas without any problems. The attacks are smoothed but still preserve quickness. Decays are slightly diminished but it's barely audible. The accent on this frequency range allows IEMs to cope with complex music and do it with authority.
The soundstage is above average and probably it's the first thing you notice when you start listening. Yes, the depth is not so striking, but width…
The instruments are well positioned and the headphones transmit their shape, distance between them very well, however, their interaction might be slightly better. Layering might be better as well and we can say that the headphones are more tending to detailed sounding and the recordings sometimes may not sound whole.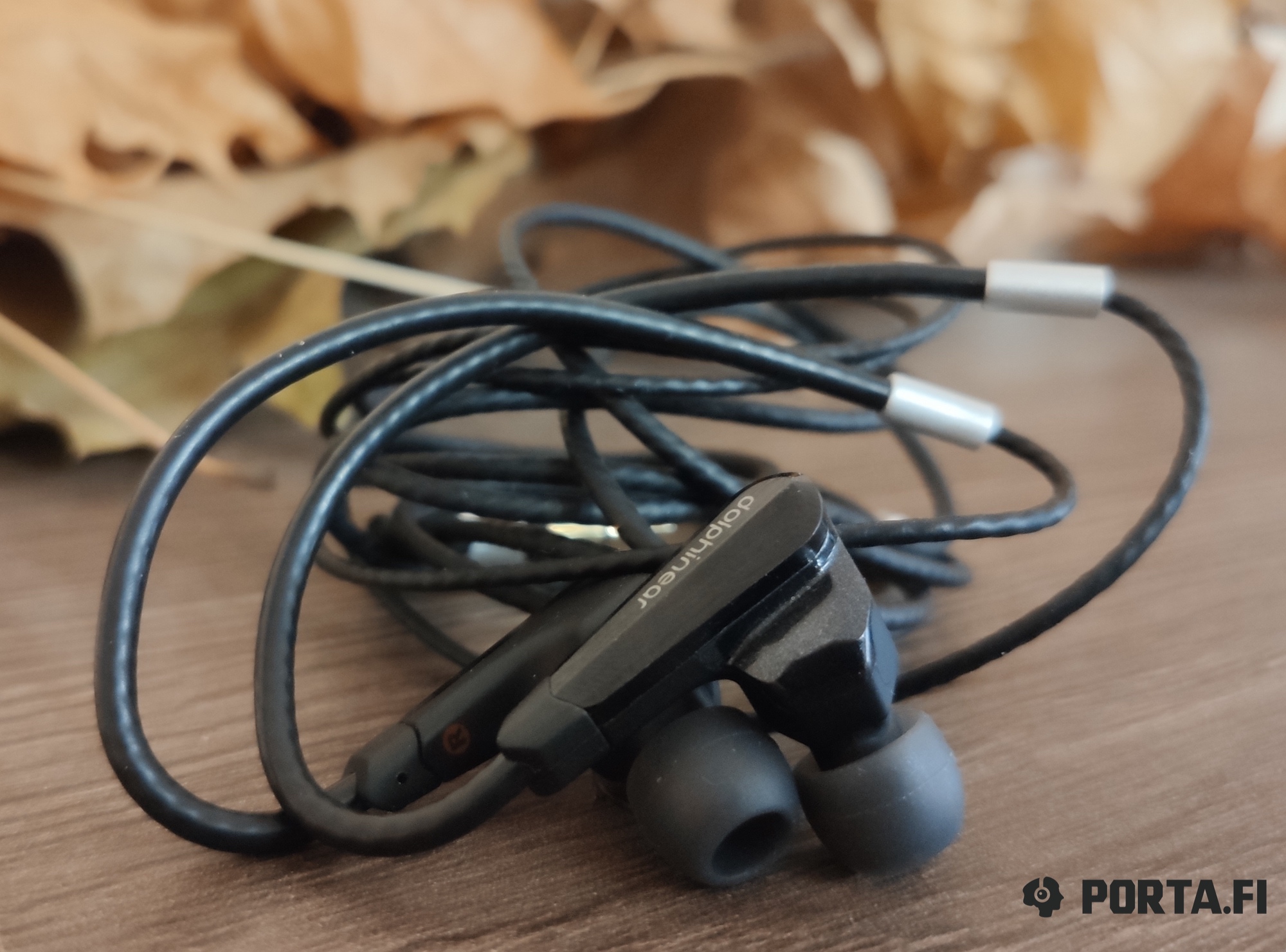 They are above average critical to the recording quality. Due to good length of highs and accent of them the IEMs sound bright and reveal most of recording problems. Of course, you it's not that you can't listen to music and enjoy it, but it may be good idea to choose more quality recording.
The IEMs are not very demanding to source, except the demand of good highs control. Apart from that good level of details and instrument positioning can compensate the disadvantages of the source.
Summing up, the Dolphinears are very interesting. They have comofrtable fit and somewhat joyful and interesting sound that prevail over rare disadvantages. If you can listen to them, do it. Probably it's the presentation you are looking for.
Translated by: Vadim Kolchev