Blon brand is no newbie on audio market. It specializes on audiophile headphones on a budget. And really, it is well known for its budget headphones. Now we will speak about another addition from them, Blon Mini model.

Technical side
How to build good headphones? Get a technical dynamic and tune it in Harman style. If you do it professionally, you will get pleasant and non-disturbing sound, comfortable enough and at the same time well-detailed. What else could one need? Compact body and compact price? Blon Mini have ticked all those points, so you can buy them for a modest price of 30 USD.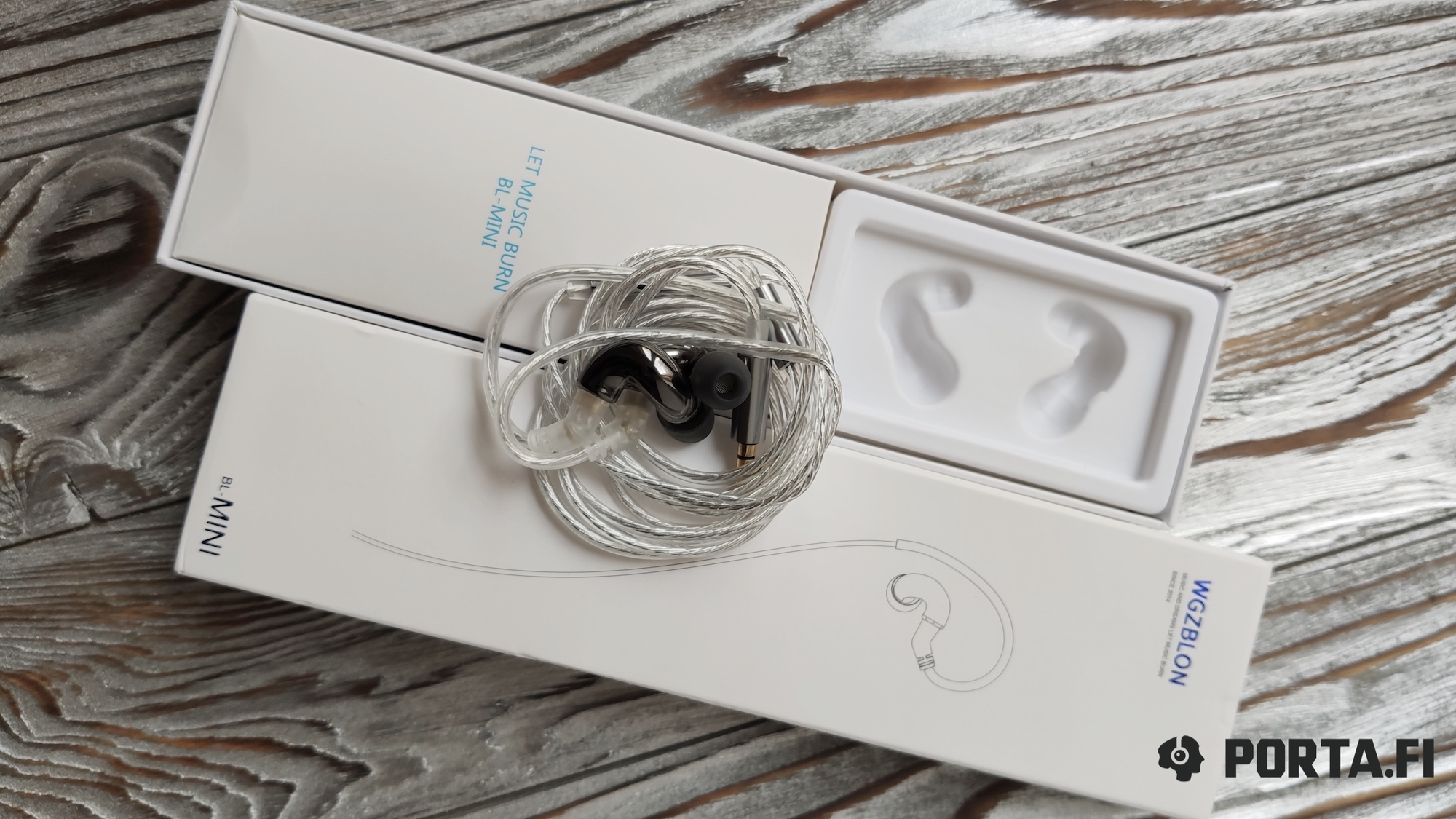 For this money you get headphones using dynamic micro-driver with interesting and compact body, microphone (may as well be without it) and rather standard specifications. 6mm light diaphragm, 16 Ohm of impedance, 115 dB of sensitivity. The model is not noisy, but is well-driven by various portable devices, such as smartphones or players of budget segment. If you get the model with microphone, you should mind if your player (or adapter) go along well with 4-pin jack.
Packaging and accessories
The headphones are packaged into white rounded case. It reminds of the box with color pencils, with the difference of depicted headphones on it. Back side sports printed specification details. Everything is common here, only sensitivity is slightly different from usual. Inside of the box, apart from headphones, we get fabric pouch for transporting and storage, and of course ear tips. The presentation is not abundant, but you get everything you mostly need.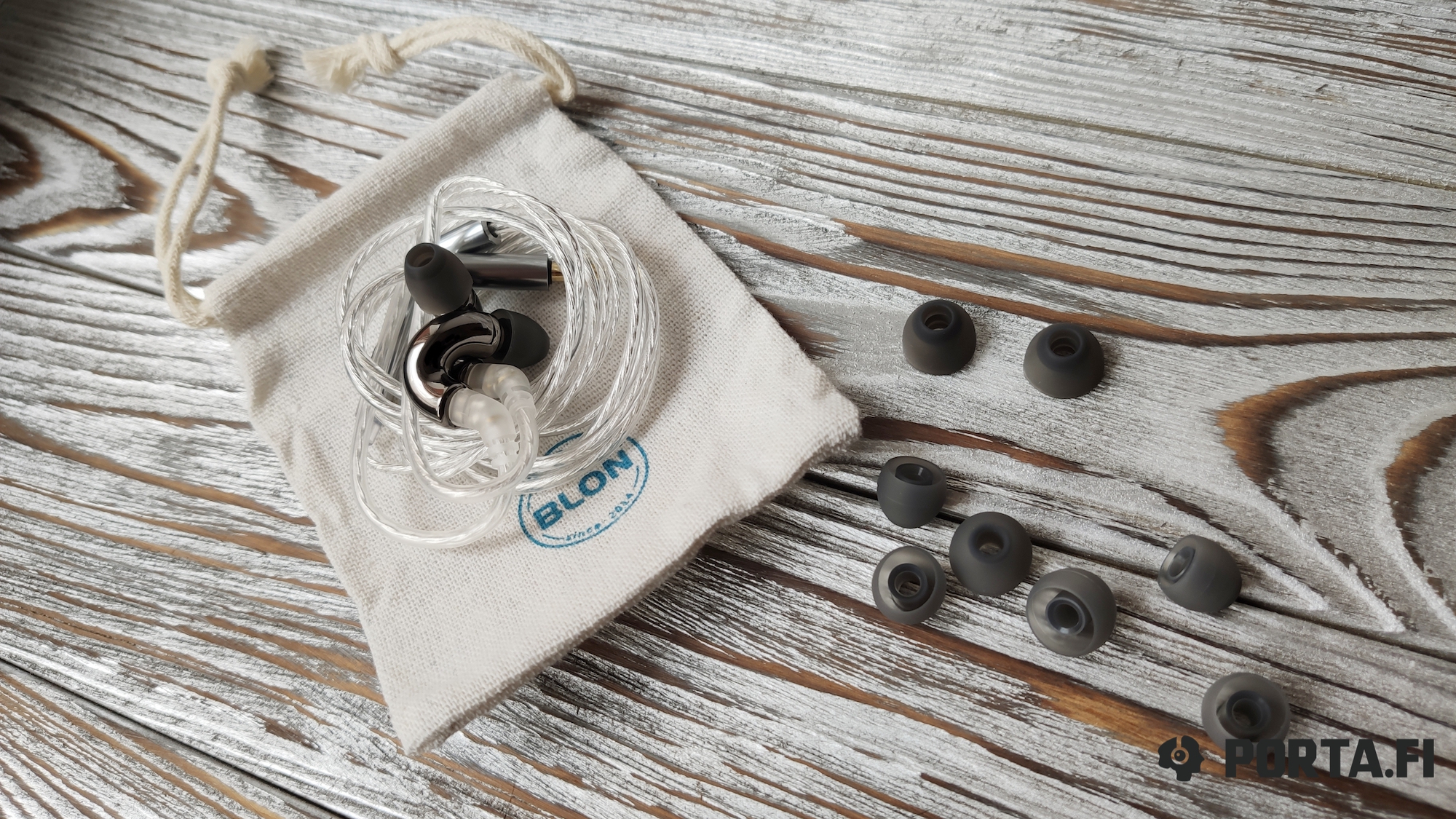 Design and comfort
Design is well thought over and it's clear that developers have paid much attention to it. It reminds of spiral fragment, that means that the body is curved not only downstairs, but inwards as well. Given rather compact size (and body width is really small) and correct choice of ear tips, it provides rather comfortable fit. Outside the bodies are covered with zinc alloy and it looks striking. It is glossy and is a slight fingerprint magnet, but those marks can be easily removed. In terms of appearance the only thing you can complain is that the parts of body are clearly visible. I do not speak about any bad things, such as assembly artifacts or gaps. No, nothing like that. It's only glossy surface that makes them noticeable.
In their own turn, nozzles have no problem as well. They are not long, but shape of the bodies help good fit. There is also a protective grill from the side and projection to better hold the ear tip.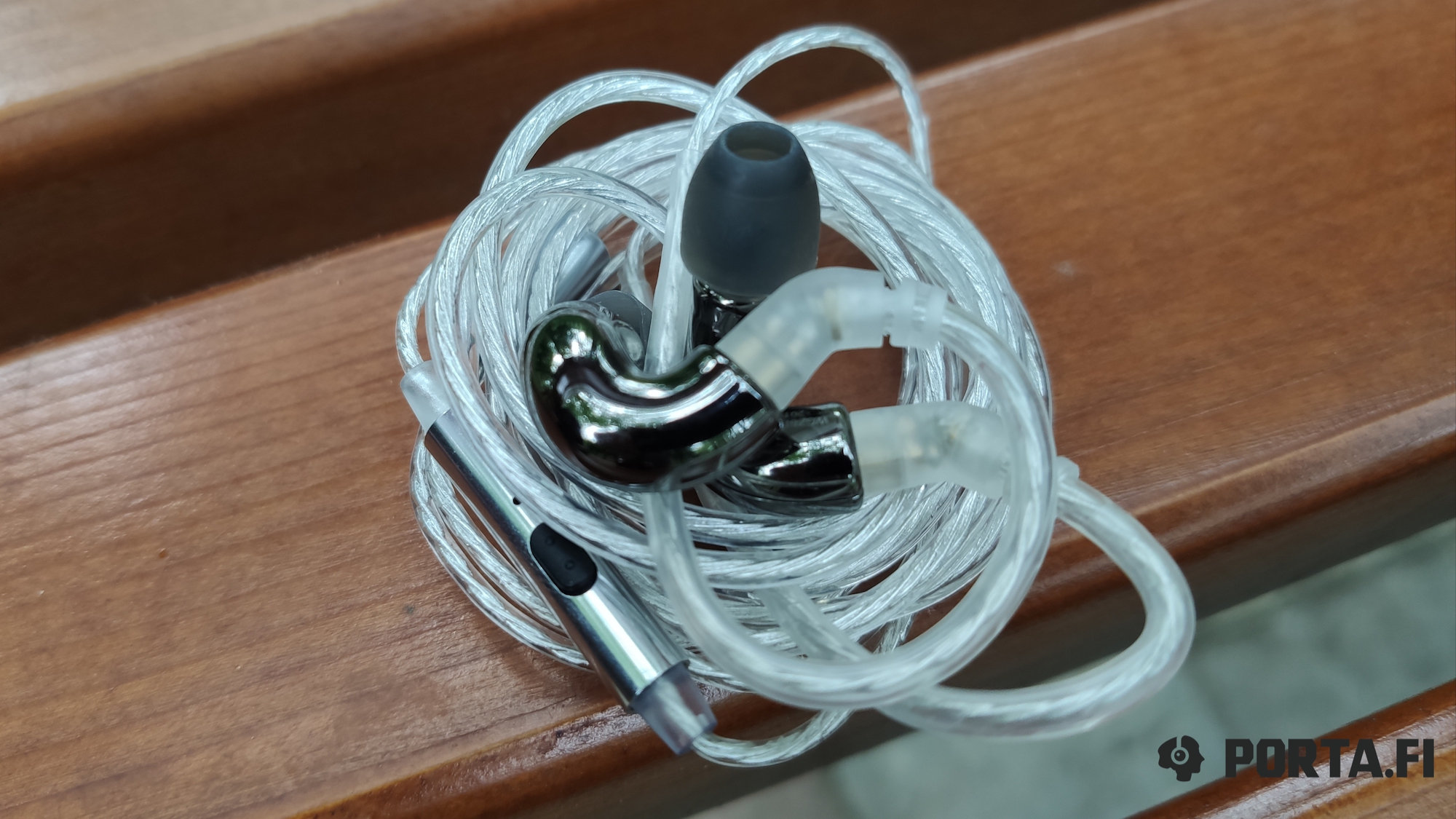 Rounded body could point to the usage of MMCX connectors, but no, here we get projected 2-pin ones, such as in QDC or UM. The connector on the cable is with protective part, that is soft, so the connection is reliable and convenient.
Cable
Cable is rather soft. Here we have several good moments. First of all, it becomes more obedient after some use. From the very beginning there have been some marks from bends on isolation, but they ceased to exist in several days. The isolation is transparent and you can easily see the spiral cord under it, both below and above the split. The connectors to earphones are created in 45 degree angle. There are also pre-formed ear hooks. The only downside is that there is no clamp, but partly it can be explained by having microphone and controls button on left side of the cable. This block is made in the same style as other cable elements. It is made of metal, the same as splitter and jack body. Even if you pick black headphone color, the cable will still have silverish elements, but probably it has been the overall style of cable taken into account. There is no microphone effect and the cable is not prone to tangles. It is rather soft and not at all stiff. It's also rather light, so there's maximum of comfort. Overall the build is good both for cable and headphones.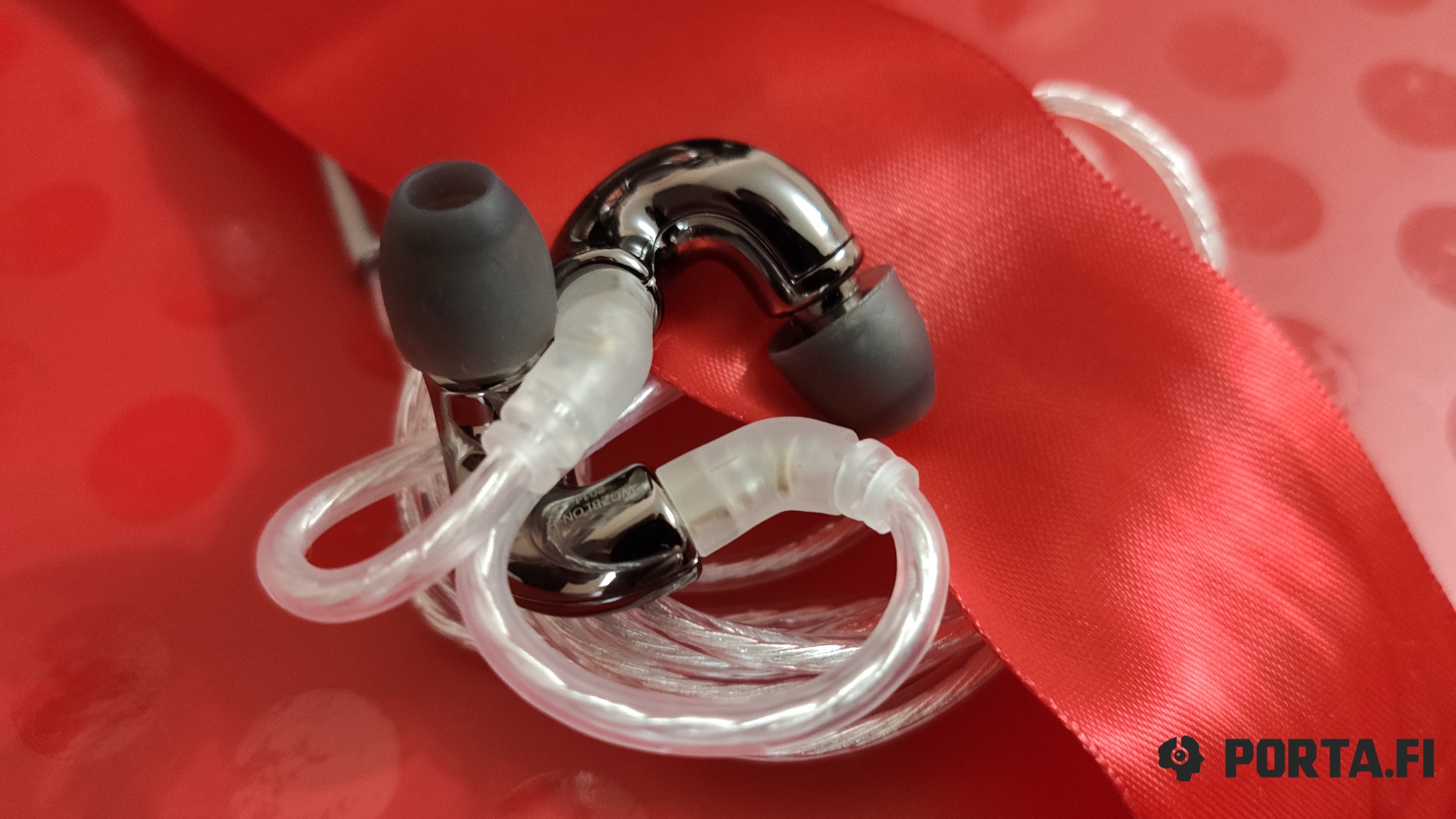 Jack is rather compact and straight. It sports the manufacturer name and foundation date — 2014. There is also a sleeve to protect cable from breaking. I don't usually like straight jacks, but due to compact size I don't think there may be any problem.
Sound
The sound has astonished me. Having good level of details and rather warmish whole presentation across the frequency range, they can produce rather good sound. Of course there are downsides (but not for this price) but due to good tuning they do not attract much attention. It's natural that they are not detail retrieval champions. This moment is great for the price but is veiled behind correct balance and macro details. They do not try to strike us with what they can't do. Above all, Harman curve is known for its linear perception, with sound being correct and natural. It has no sharp peaks or accents. You won't find anything lacking in sound. No abundance as well.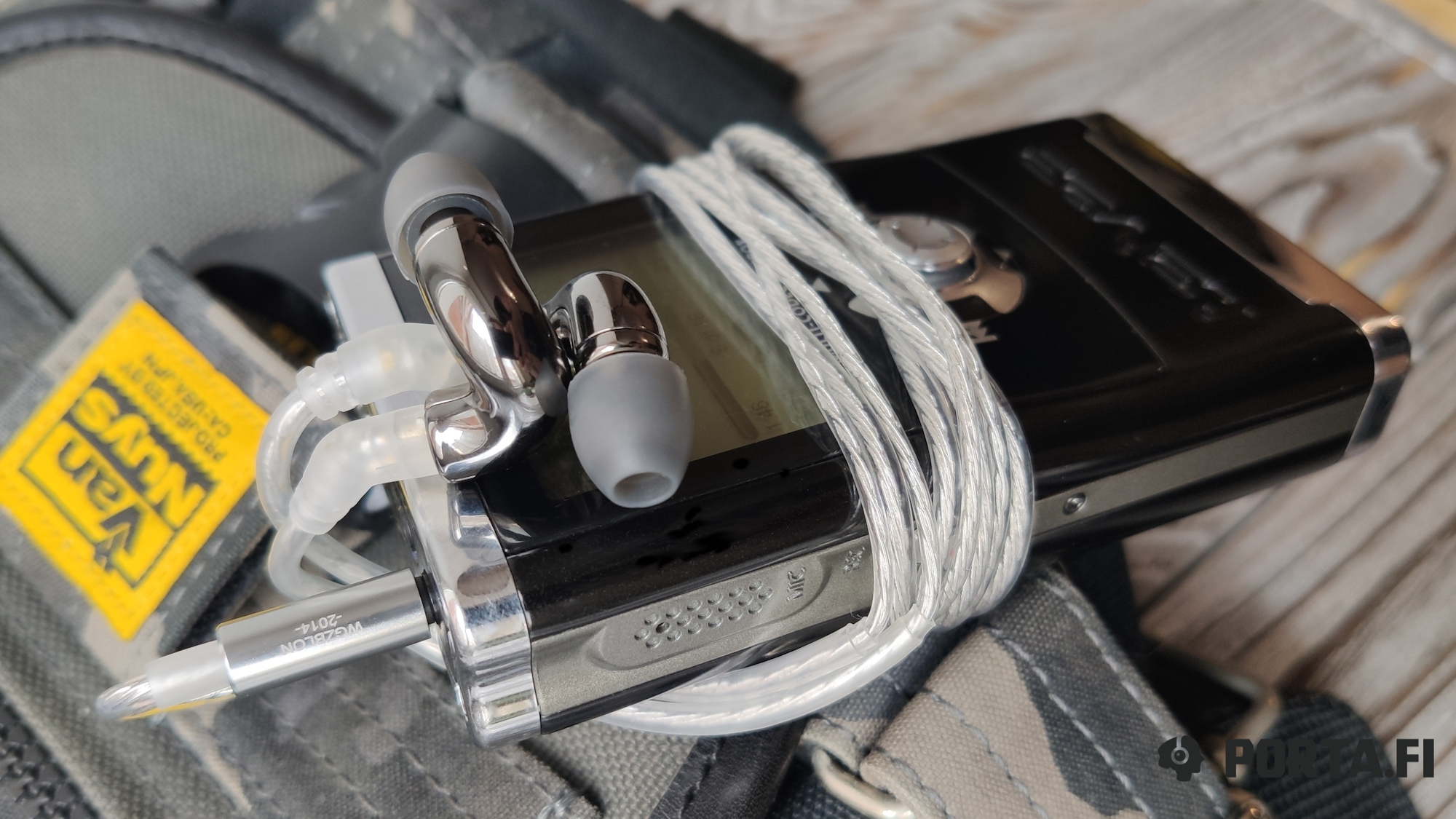 Lows
Lows have quite linear and whole presentation. They do not try to bring much attention. It has correct weight and mostly relies on composition and source. Due to generalized presentation it has good slams in electronic music and live instruments. Of course there are no miracles in terms of depth and control. In some conditions you can hear slight blurring below midbass level. It provides with more weighty and massive feel. But it's also a slight downside. In terms of details the headphones are rather good, but not phenomenal. They transmit the main sound canvas without digging too deep into nuances and timbres and rely on the fact that the listener should well know by himself what instruments play in what composition and how they should properly sound. Nevertheless, for their price, everything sounds really good and this part of range is not recording quality sensitive.
Mids
They are not too colored or distinctive. Blon Mini here rely heavily on recording itself and what soloist can do. You won't fined detailed texture presentation of instruments and voice here, but again, it's not the price range to await it. What headphones can really do — provide you with needed emotions. Slightly whole and warm presentation build great foundation for distinctive and realistic sound. Voice and instruments timbre peculiarities are well recognized.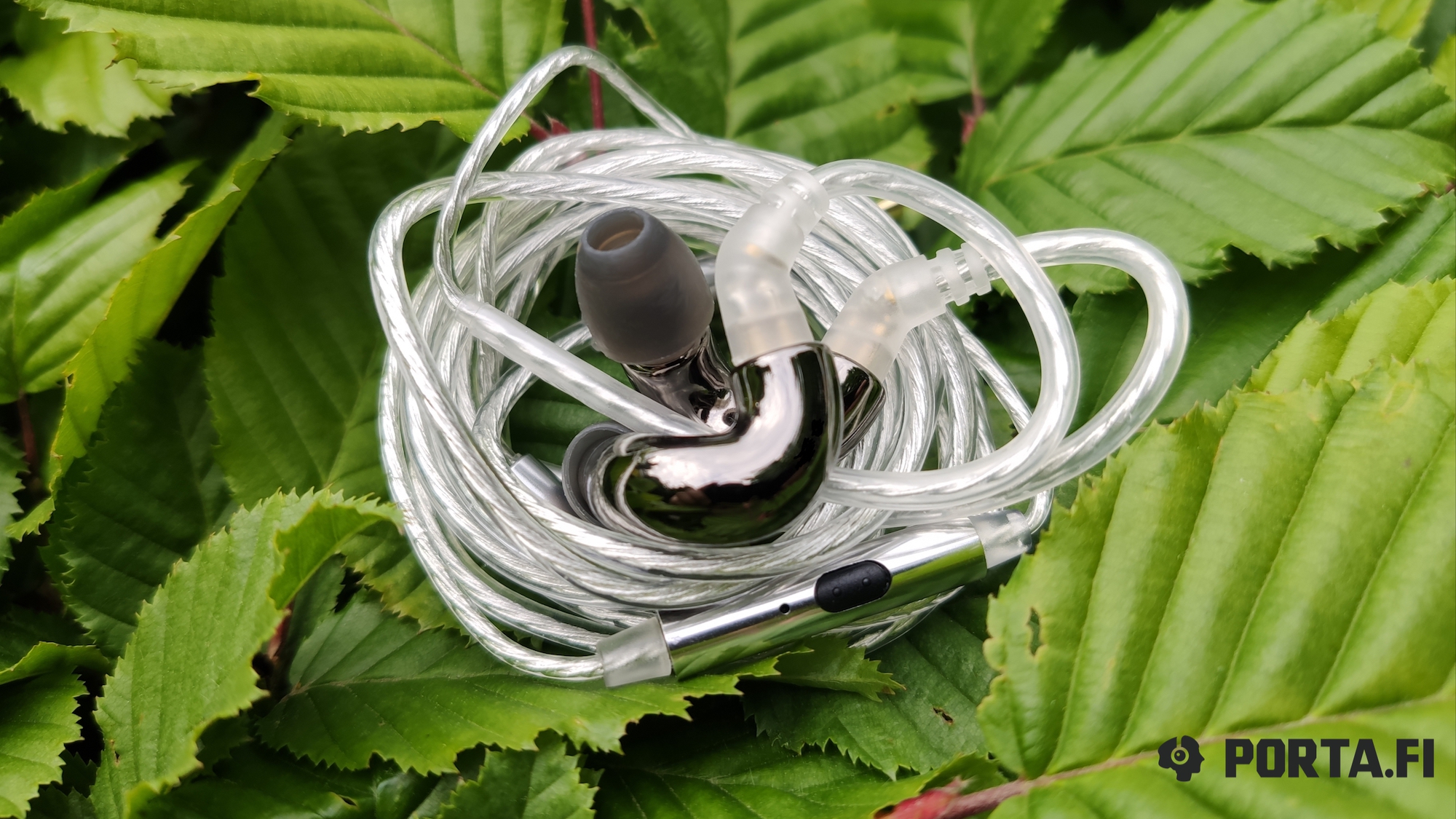 Highs
Again, I should praise headphones for correct tuning. Of course, one should not expect great length from them, but it's clearly enough to transmit main information and leave compression artifacts away. This however does not mean that overall tuning is done this way. No, the headphones give good level of details and nuances, but they do not sound distinctive, but rather heard in overall musical canvas. So all needed information is transmitted and transmitted well. Attacks are rather distinctive and shapy and at the same time decays have good length. Of course it's a rough evaluation, but considering budget and not always good recordings, such smoothened and non-sharp presentation of highs is rather a plus.
The soundstage is below average both ways. Of course the separation and layering are not extremely good, and the headphones pay more attention to the front row, the soloist.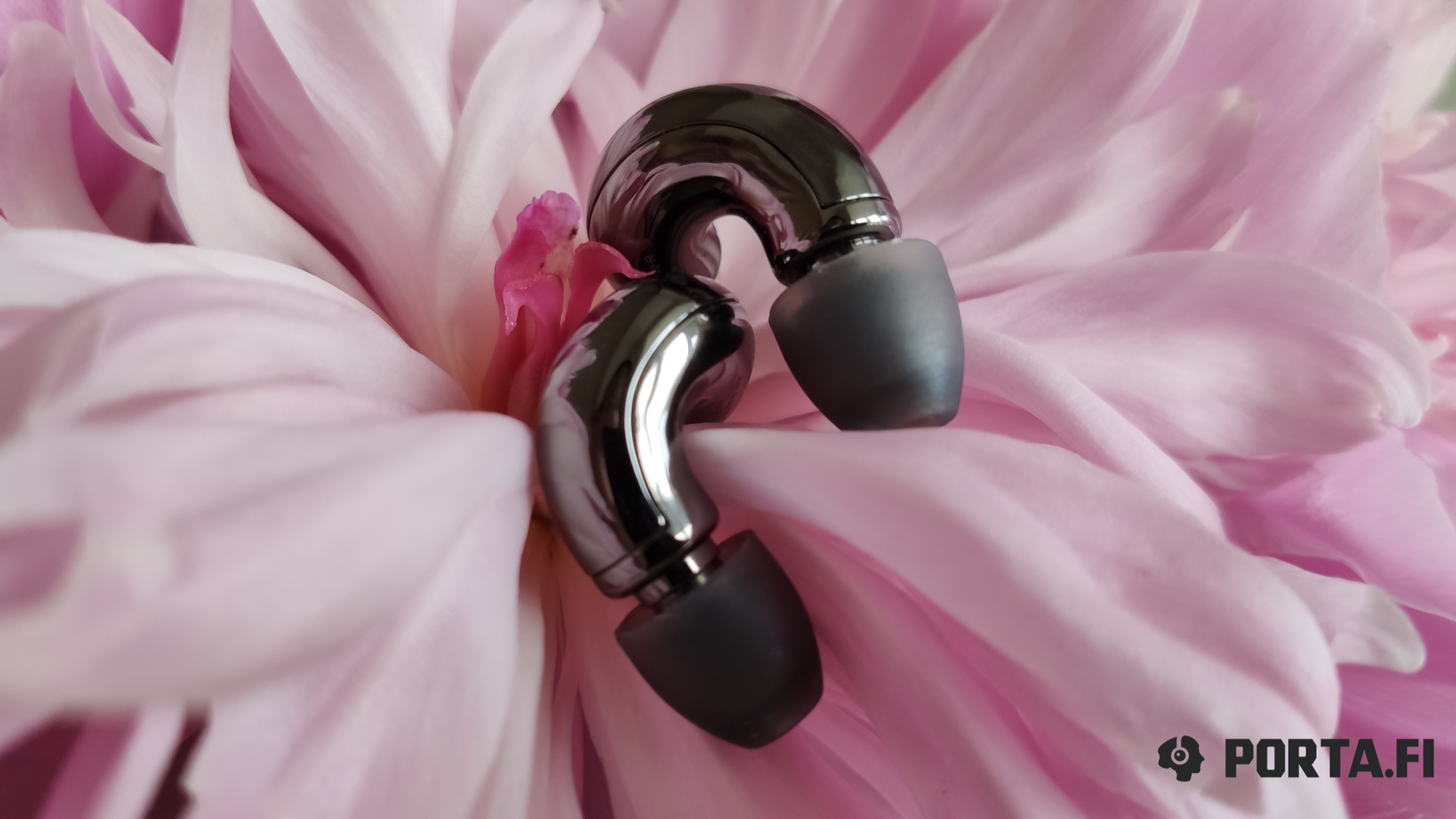 Conclusions
The headphones turned out to be good. They play for their money and even more, so they will suit well for simple sources and modern music from streaming services. Good sound, well-designed ergonomics and reliable fit. Everything a good music lover on a budget might want.
Translated by: Vadim Colcev