You know, I love when the mid-tier companies produce flagships. Often it means that the model will be really interesting, but the price tag will remain moderate. This is exactly the case with 5-driver armature Astrotec Dolphinus5.
The recipe that has been used here is quite wide-spread: take 5 armature Knowles transducers, two for bass and the rest three for mids, highs and ultra highs, combine them, pack into good bodies and sell. Unfortunately it is often easier to say than to do. Luckily Astrotec managed to nail it.
The price tag of Delphinus5 is 500 USD. It is not a small price, but at the same time not as high as it might be. The grey version is currently sold out and the company prepares the next batch in more vivid colors. The sound may also be slightly tuned in the next revision, however in general the sound peculiarities will stay the same, so luckily this review will remain relevant.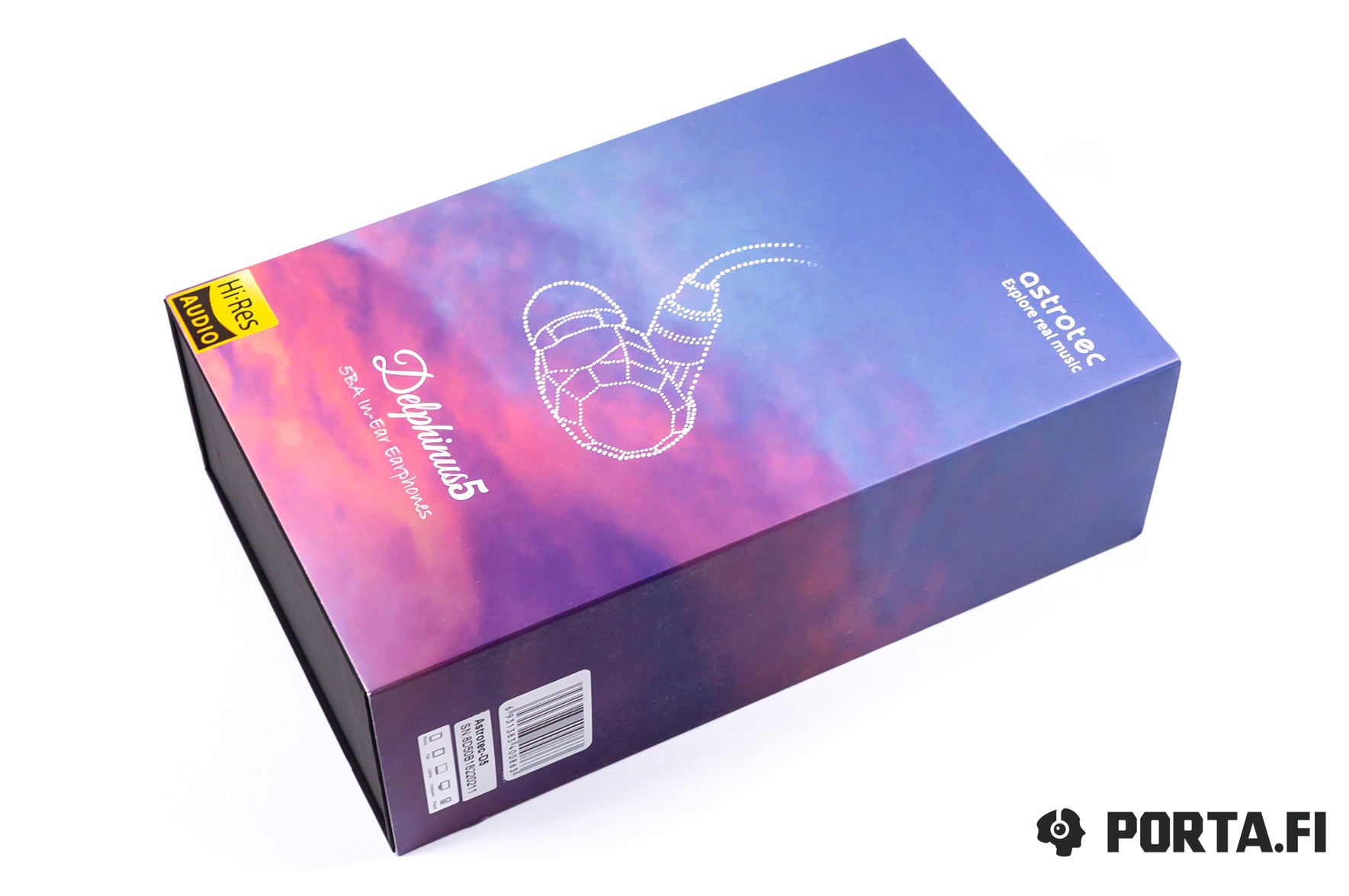 Specifications
Transducers: 5 × balanced armature
Impedance: 28Ω
Frequency response: 8 Hz – 40 kHz
Sensitivity: 112 dB/mWt
Rated power: 5 mWt
Maximal power: 15 mWt
Cable: detachable, with MMCX connectors. OCC 6N, 1.2 m
Jack: 3.5 mm TRS
Accessories and packaging
The packaging is very neat – an interesting combination of cover and black cardboard (seems like there are no other colors in Chinese HiFi) with silver embossment – everything looks strict and striking. Inside there is a hard plastic case (resembling Pelican ones), three pairs of silicone tips, four pairs of foam tips, headphones, stock cable and plane adapter for two 3,5 mm jacks. Interesting that I didn't have 6.3 adapter with my headphones. Also there is a clasp allowing to hang the stock case somewhere – and you only have to decide – where?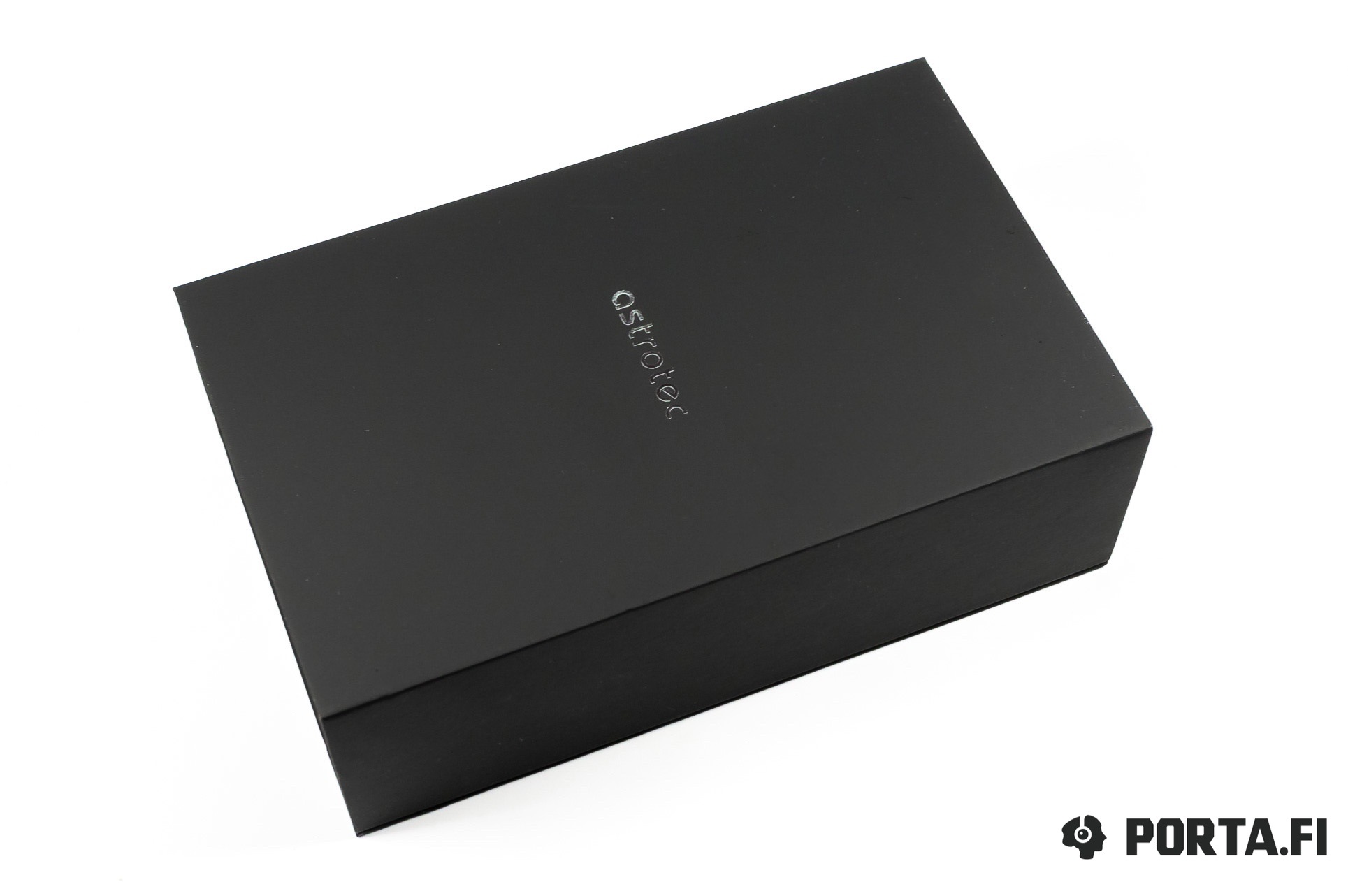 Upon the whole the accessories assortment and packaging is of the needed level and match the price.
Comfort and design
The appearance is at least interesting, the bodies are made of aluminum and the faceplates are made in the form of stylish polygon. The inner parts are smooth and we have to thank Astrotec for this. The comfort is very good, if not ideal. IEMs are very compact for 5-driver solutions and well-made nozzle gives not only the needed comfort but an isolation as well.
The cable is of course detachable and is made of 6N OFC, it looks attractive and good in use: soft, almost lacking of microphone effect and does not stiffen in cold weather. There are comfortable ear hooks without memory effect. MMCX connectors are reliable with good fixation.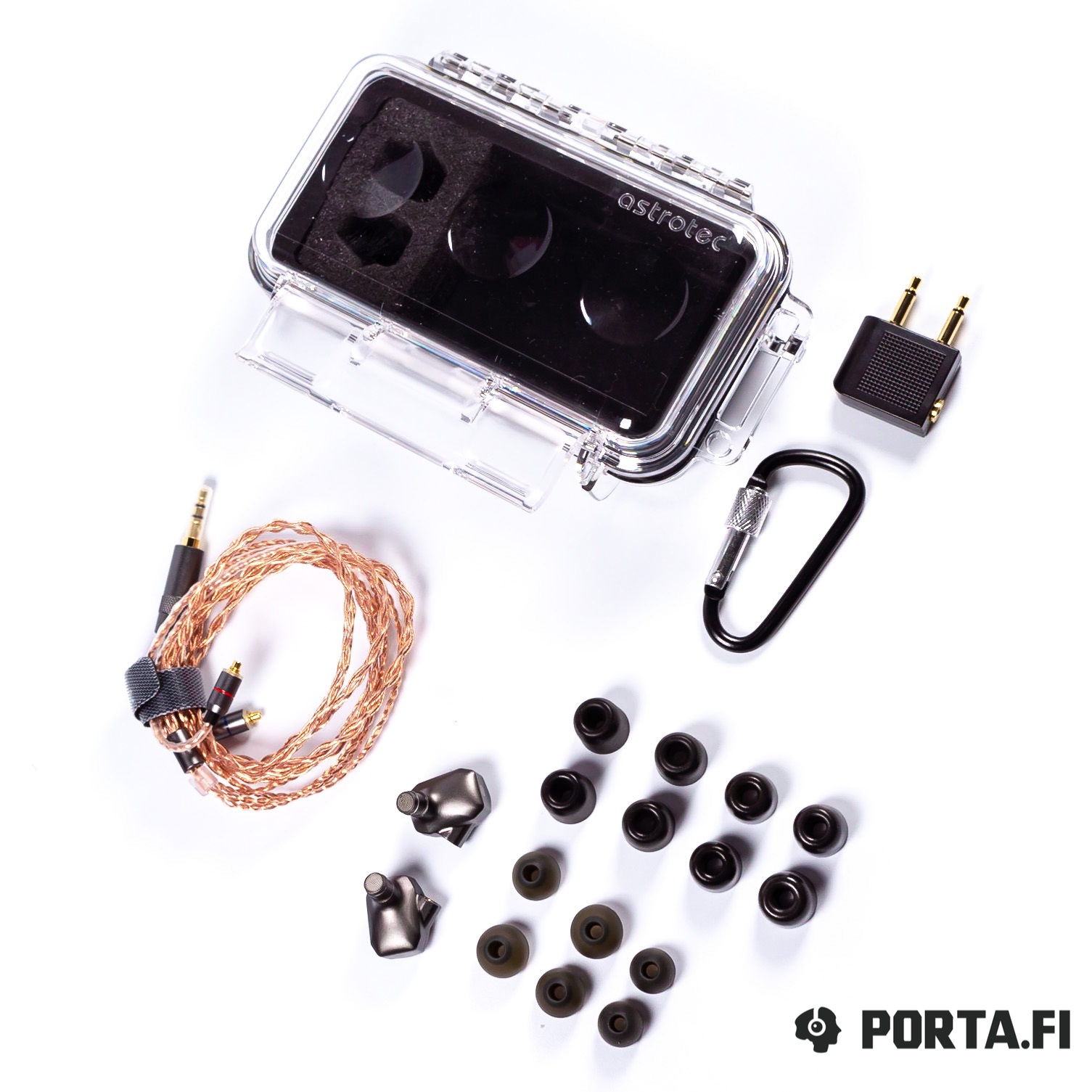 Delphinus5 build quality is good, there are no flaws. I think that the idea of producing additional colors is good, however default graphite grey looks appealing.
Sound
The following equipment has been used for critical listening:
Yulong DA9 and Resonessence Labs Concero HP as DAC and amp
Apple MacBook Pro Retina 2016 as a source
Audirvana+ as a player
Lotoo Paw Gold Touch, theBit OPUS#2, Astell&Kern A&ultima SP1000 and others as portable players
Hi-resolution recordings in lossless formats (Dr. Chesky The Ultimate Headphone Demonstration Disc and others)
The headphones have been burned in for 20 hours without any noticeable changes to sound.
Overall presentation of Delphinus5 makes me think that it is not an occasional success. The sound has been worked on a lotto create balanced presentation with slight accent on mids.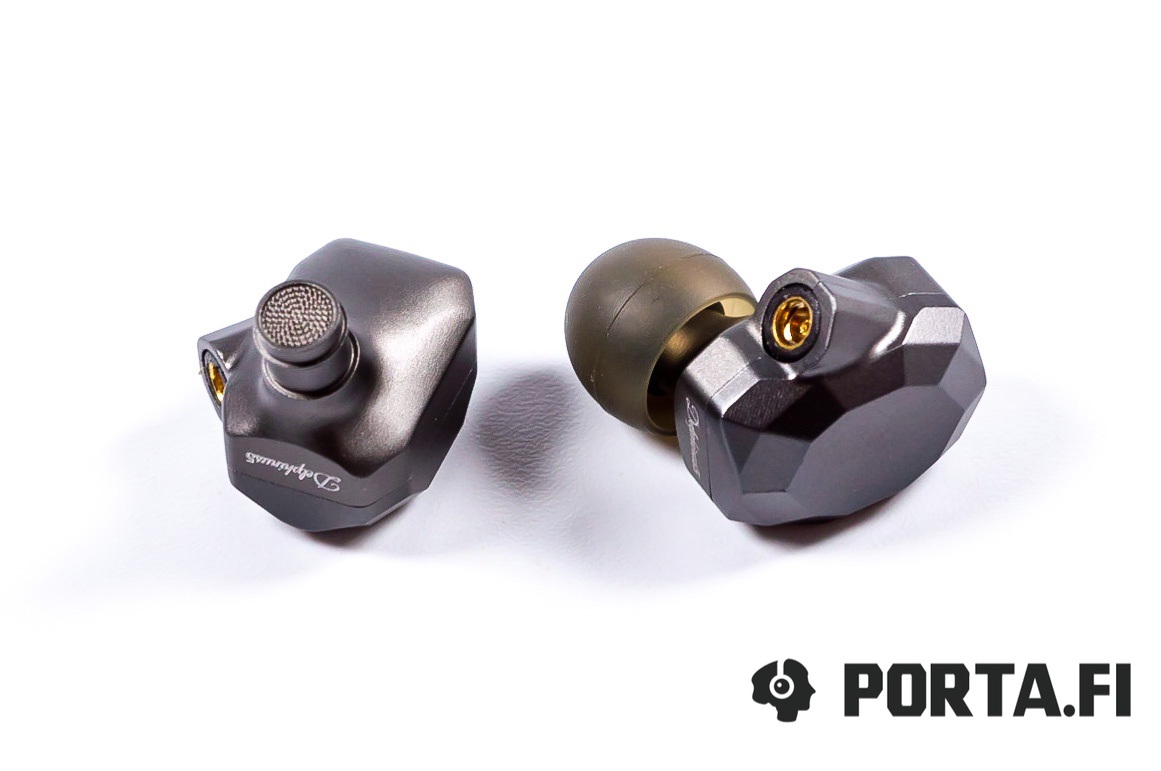 The bass has armature character due to its fast attacks, it sounds a little dry, but still technical with good textures. Correct bass amount ensures good weight and depth and in combination with good technical abilities it gives a pleasant feeling of springy lows. Due to overall dynamics, the bass is good with live instruments, however for synthesized it may be slightly lacking, although more than enough in terms of quantity.
The mids are very detailed but still do not fall into micro-contrast and sound very organic with good balance. Lately, the headphone manufacturers (including Astrotec), understood that despite BA transducer usage the presentation should have correct weight, as resolution only doesn't provide the natural sound. Due to this approach Delphinus5 sound vivid and natural, offering whole and emotional presentation. The soundstage is above average according to width and depth and actually the depth is bigger here, so the layering is really great here.
The upper frequency range is also a success. Of course attacks and decays are slightly quicker and the layering is not quite of the top level, but still the highs are natural, detailed and not too sharp (to my ears). Due to such good approach the headphones sound balanced and full. The engineers have slightly drawn the upper part of the treble back, providing the headphones with the ability to play badly mastered tracks reasonably well (and it is mostly the case nowadays).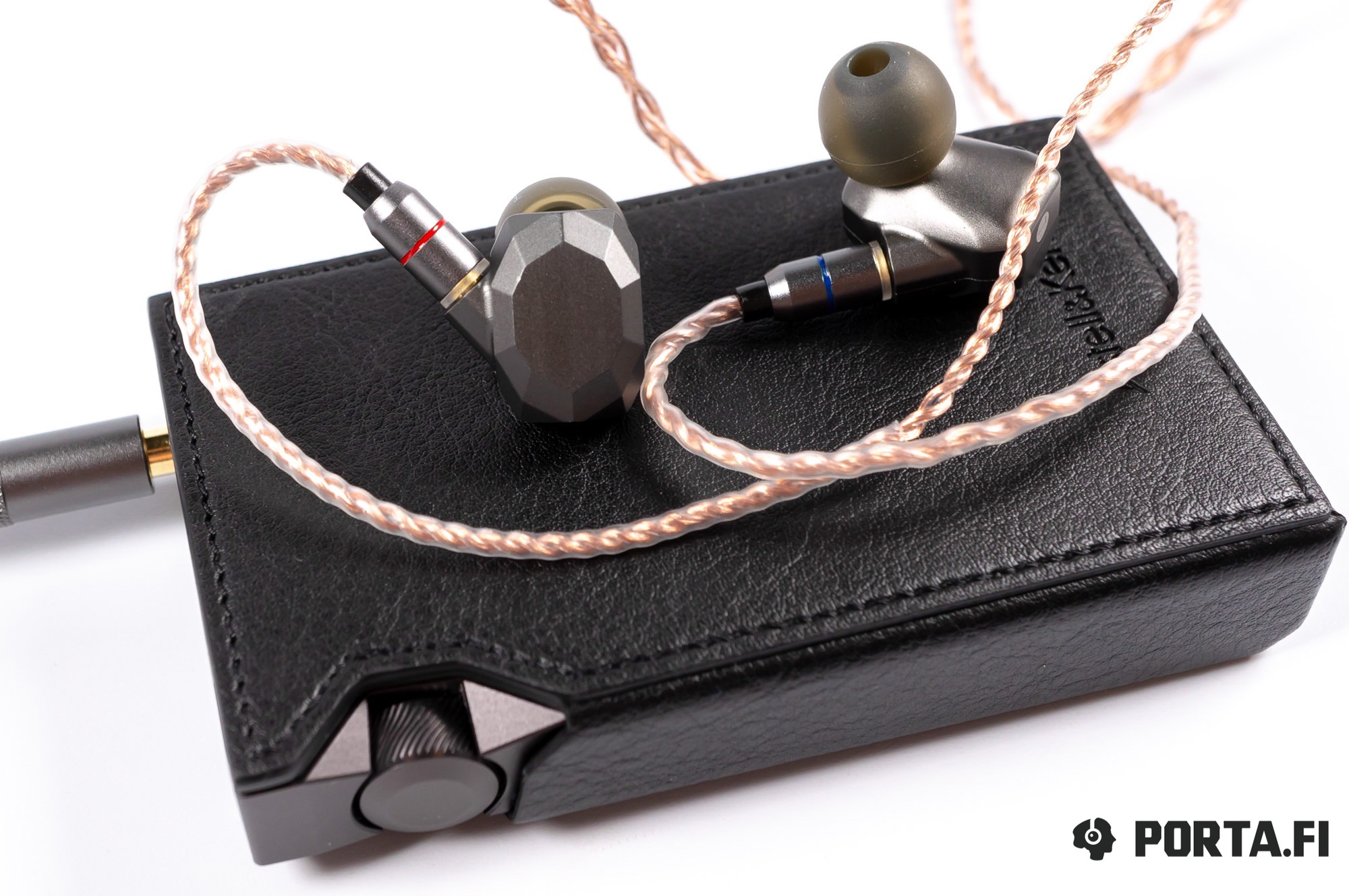 Couple of words about comparisons. This time I won't be looking into neighboring price segments, as 500 USD is a psychological limit to many manufacturers, so there is no lacking in competitors.
Nocturnal Audio Atlantis has more fun presentation with slightly accentuated bass, that also has less resolution. The mids are quite the same and the highs are slightly better in Atlantis due to greater depth.
iBasso IT04 is different due to different transducers. Overall the lows are more massive and have less resolution. iBasso also has more accentuated highs.
Dunu DK-3001 has more massive bass with less depth than D5. The mids are slightly better with D5 and the highs are better with Dunu.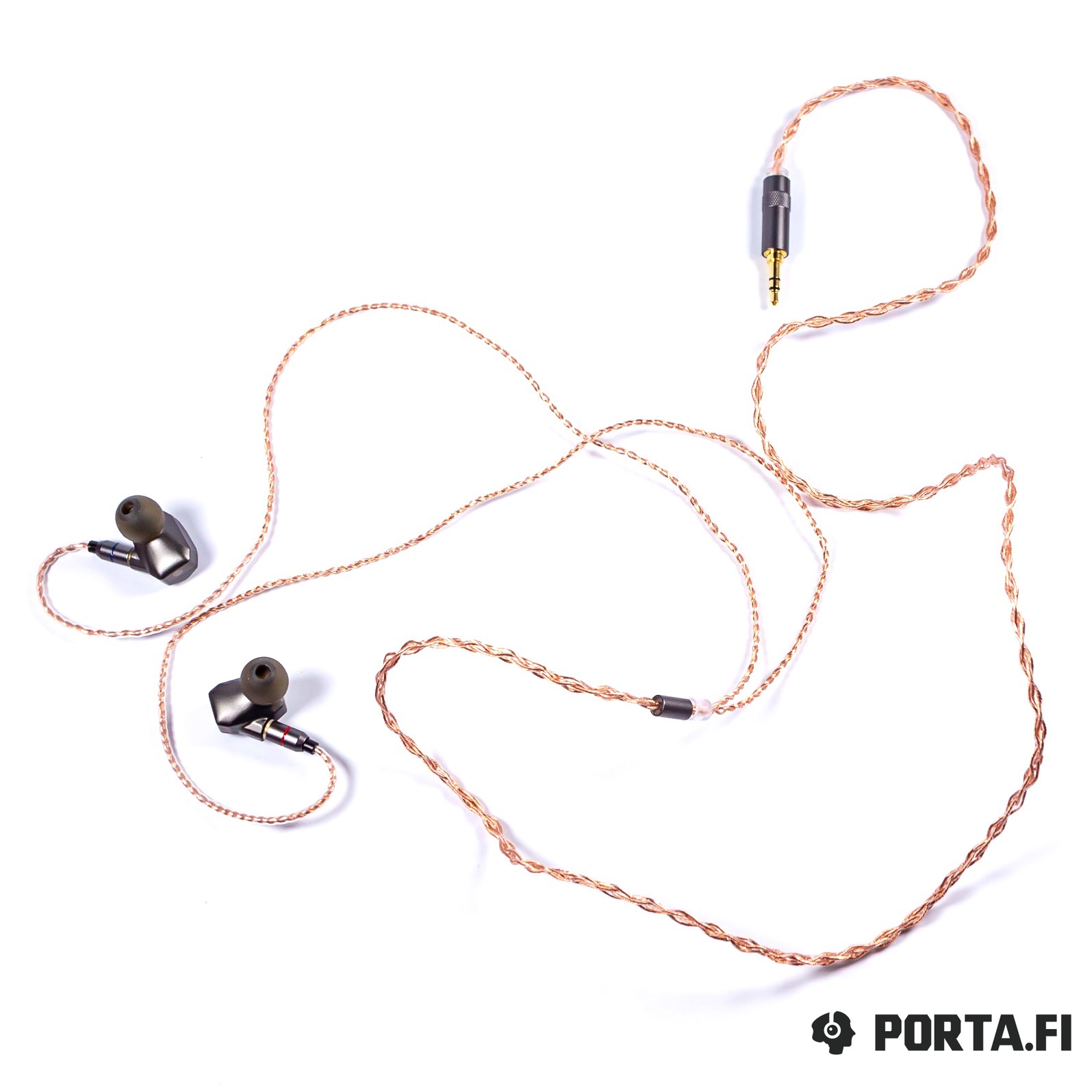 Compatibility
The headphones do not require too much to drive, but it is also does not make any sense to use them with smartphones or tablets. They need a mid or top-tier player to show most of their potential, especially in the mids section.
The model is universal but is really good at vocals and acoustic instruments. The sensitivity to recording quality is above average – 7 out of 10.
Several additional tracks for example
Whitesnake — Is This Love It is the case when the love ballad does not sound trivial and preserves everything that does not allow it to become a usual pop-track. Just listen to the virtuoso guitar insertions that appears during short solos. Delphinus5 will help you a lot but underlining all the peculiarities and combining it with the rest of the track.
Heart — Crazy on You Tidal has a funny section with playlists created by famous musicians, and this track was found in the Portugal playlist. From the beginning this track astonished me with the guitar intro that is played in a very textured manner, but when I listened this track to the end, I understood it should end up in today's review.
Paquito D'Rivera — Song for Maura And a little of relatively classical jazz. Astrotec is really good in playing live instruments that has been recorded with needed quality – percussion and keyboards provide needed background, and Paquito plays on top of it with all his virtuousness, demonstrating his immense talent.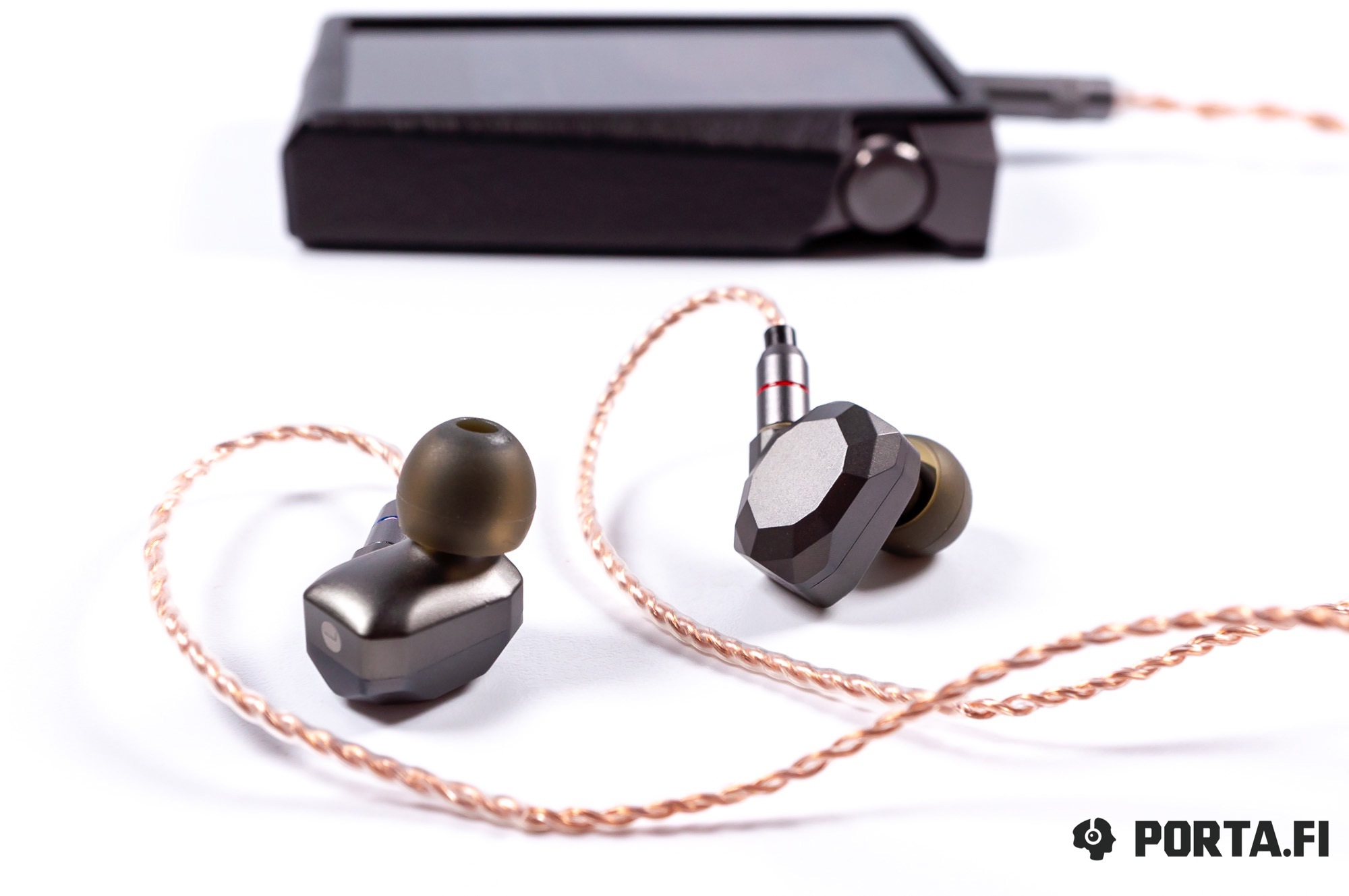 Conclusions
It is the case when the company jumps to a new price segment and succeeds. Astrotec has been good in creating a competitive mid-tier model that combines interesting design with the balanced sound.