There are many models in AK lineup for any taste and budget, and as we all know, their top players are rather expensive. Also users have stated that they are not ready morally and physically for Ultima dimensions and weight.

AK have decided to produce even bulkier product and have released Kann Cube. But for those who haven't wanted to carry almost 1,5 kg device around, there is a modest mini-version of that very Ultima with M index. While everyone awaits for SP2000M, let us speak about SP1000M and cross our fingers.
Of course the color has changed as well. Many things have changed, only the approach to design has stayed the same — it reminds of that very Ultima that has once been a top. It stays one of the best players out there for many people.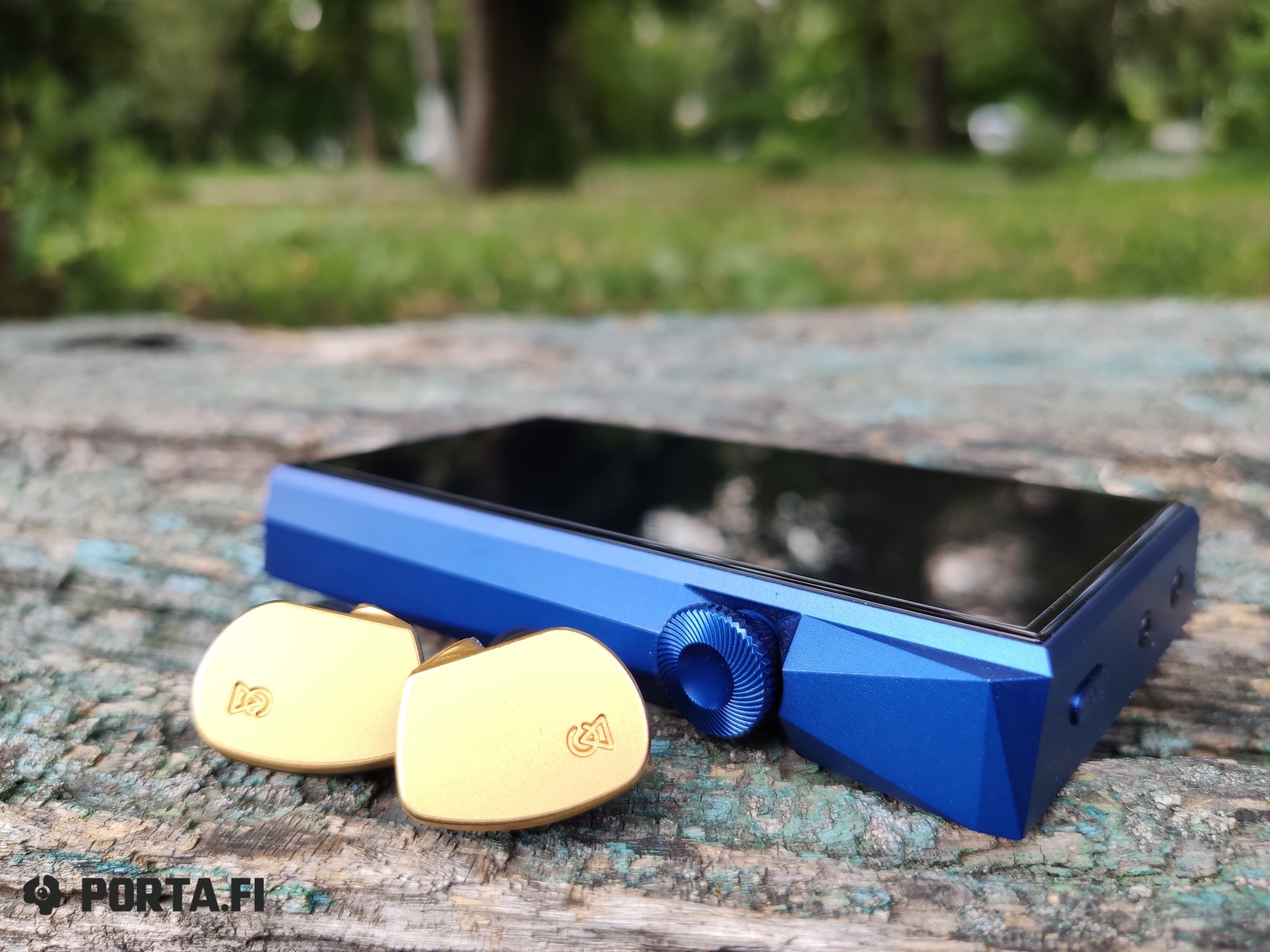 Design and comfort
I will traditionally omit packaging and accessories to make this review shorter. Just to say, the screen protector is still not pre-applied out of the box. It also has a back panel that needs some care too, but there is no screen protector pre-applied as well. They are however included in box, so you can apply them yourself.
There is a case, however, which is unusual for AK players. I remember that long ago 300 lineup has had a case. It seems to be a leather one, good looking and adding some strictness to player. It also mitigates sharp angles and the player lies in hand perfectly well.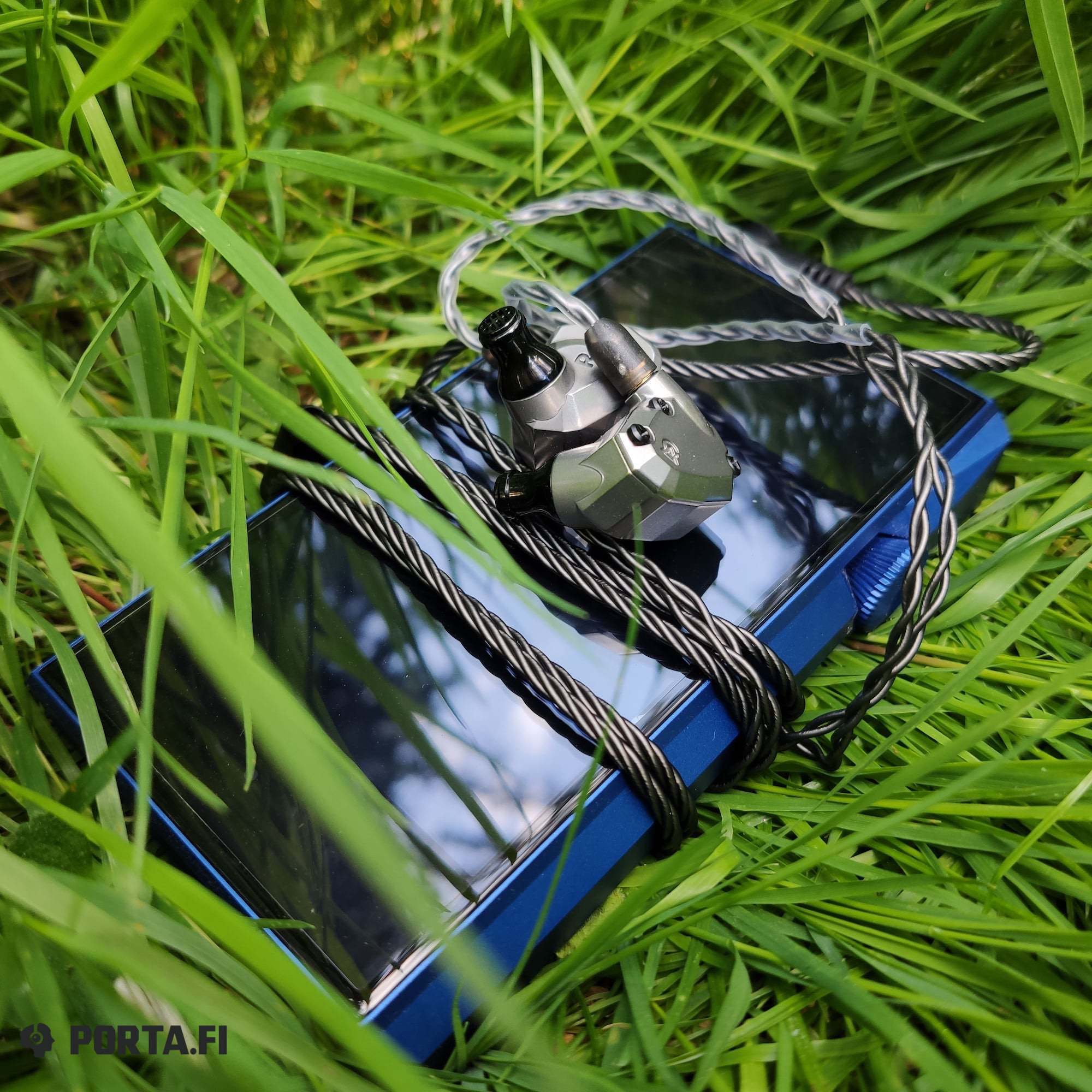 Ultima M has good weight and it is made of metal. The weight is not huge, just okay to feel premium. Dimensions are on par with current Lotoo top, probably even couple of millimeters less, but the difference in size is not striking, and you can't say the same about their price.
As for design, it is rather reserved for AK — only sides are not parallel to each other. The player reminds of the senior Ultima first of all due to cone-shaped volume wheel on the right. On the opposite side there are playback buttons. There are 3.5 and 2.5 mm slots on the top and a slot for microSD card on the bottom, as well as USB-C port for data connection and charging. The front part is occupied with screen while carbon glass is covering the back. For everyone who is familiar with AK devices, the new mini-Ultima won't be something unusual.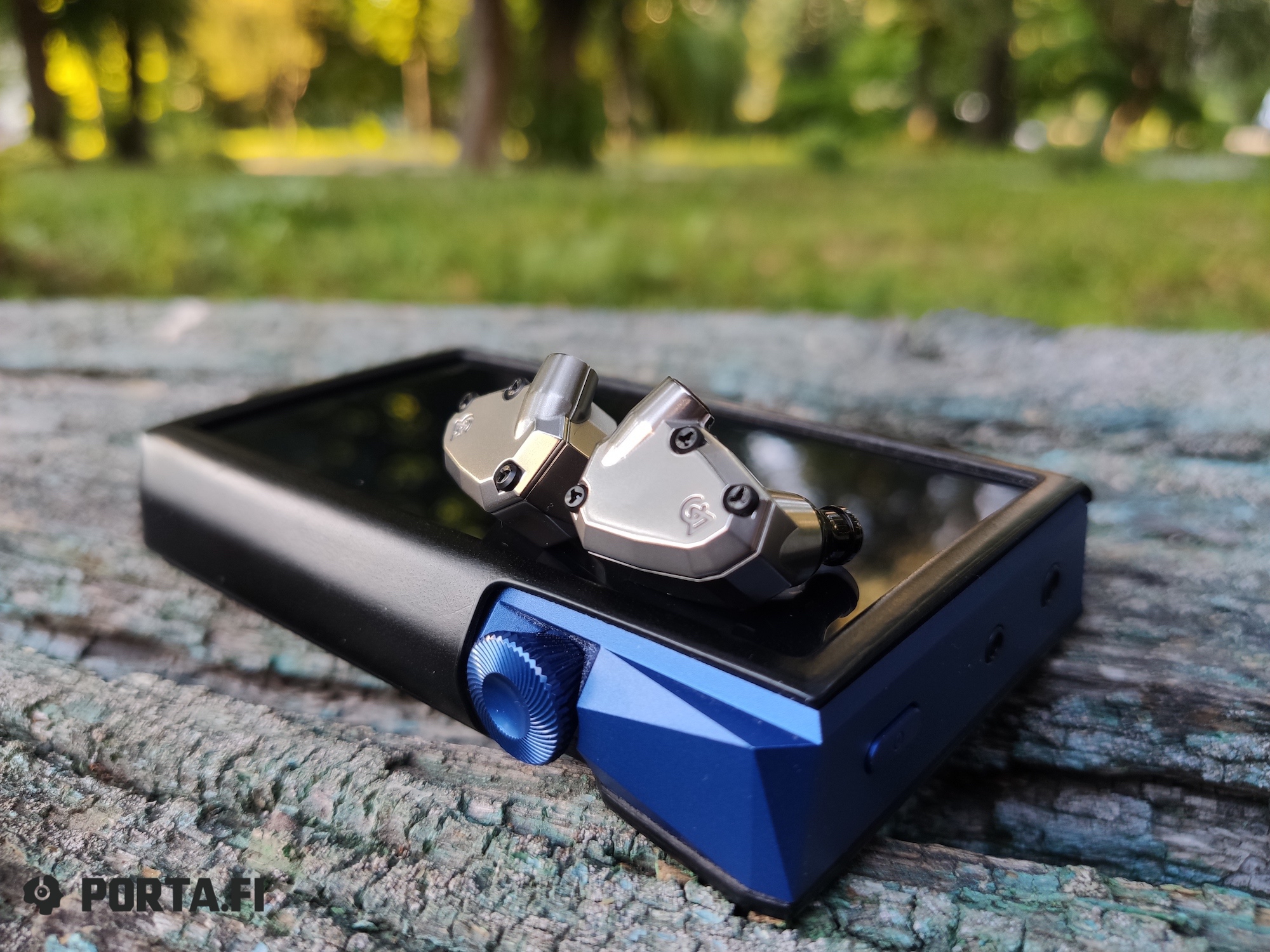 The body is of deep blue color, indigo. I think there are other options, but even given my preference to more standard colors, I have to admit that it looks really good and makes the player stylish.
Sound
And the main question — is it better than SP1000? Definitely no. AK can do great sound, but there is no magic as in the case with Cozoy. And besides, what's the use in making a smaller Ultima with better sound than in top one? It has been the case once and AK definitely haven't liked it. However the difference from SP1000 is not that striking, and in comparison to the devices of the same price range it stands firm and outshines many of them by producing better sound in a smaller shape. Probably one exclusion is LPGT that has the same dimensions and better sound, but the price is higher so it is not a fair comparison.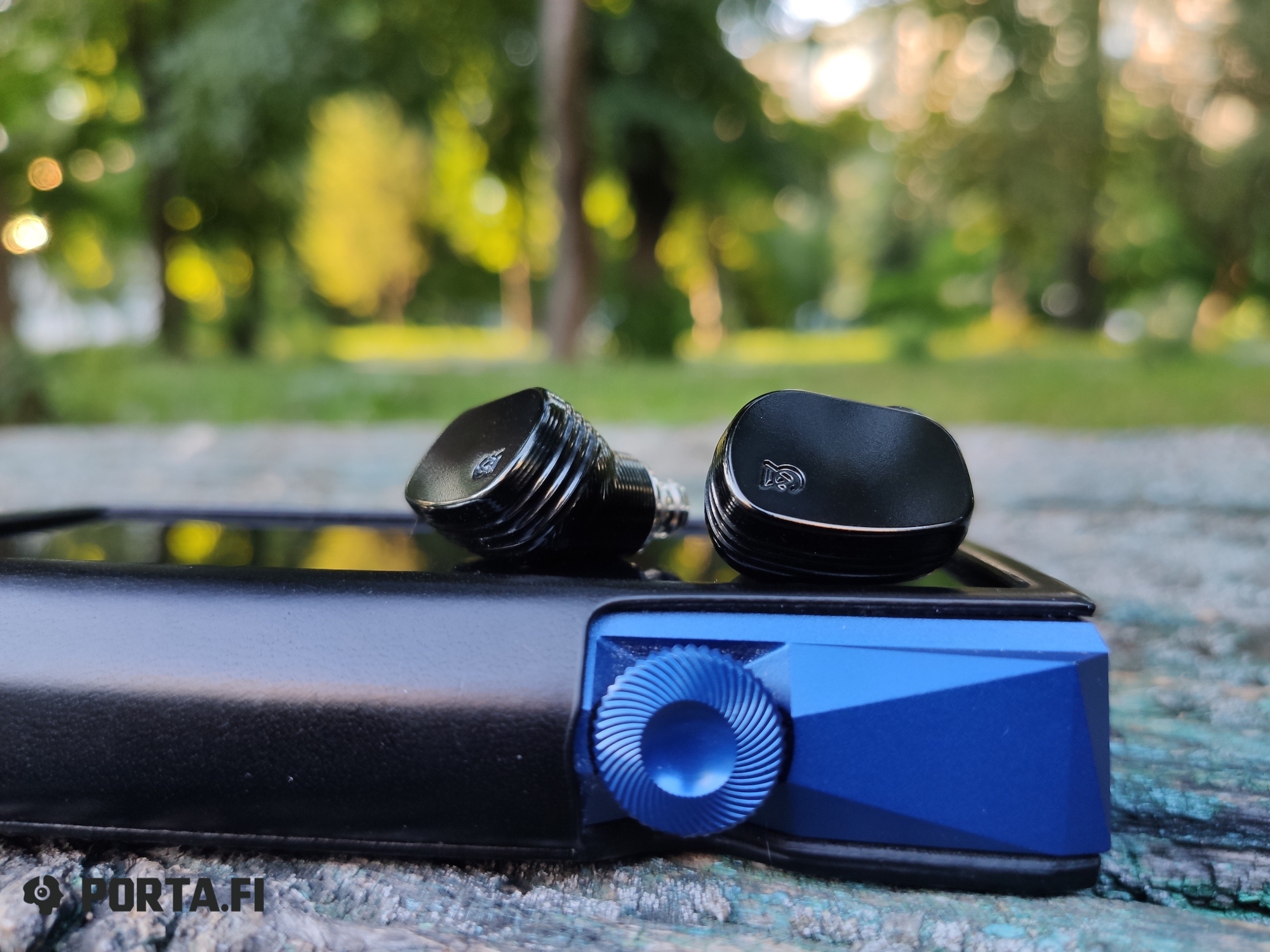 As for the sound, Ultima M offers house AK sound in its good understanding. Yes, those fluid mids are there and it brings great shape to mids, makes them emotional, musical and whole. Overall sound is about musicality as well. It is rather whole and tends to be a little bit warm but not to the extent for it to be associated with well-known AK320. It is leaning towards the emotions, but also stays technical enough.
Lows are rather deep. If the bass is variable in the composition, the player will transmit all its layers and character of slams, not saying about instruments themselves. Here the lows begin to shine if the recording allows that. Apart from lively sound there is good thickness and body with slightly diminished shape. Bass is on a slightly warm side. Overall this frequency range sounds whole but transmits all technicalities well.
Mids have great details and on the one hand this means that the instruments have good shape, and on the other offers great and neat decays. I can't say that they are overly neat or emphasized — the sound keeps whole, musical and organic. Player has great details and textures and this means that it transmits instrument characters and peculiarities well. It plays vocals good without giving preference to male or female vocals. Any of them sound emotional and convincing as the recording demands.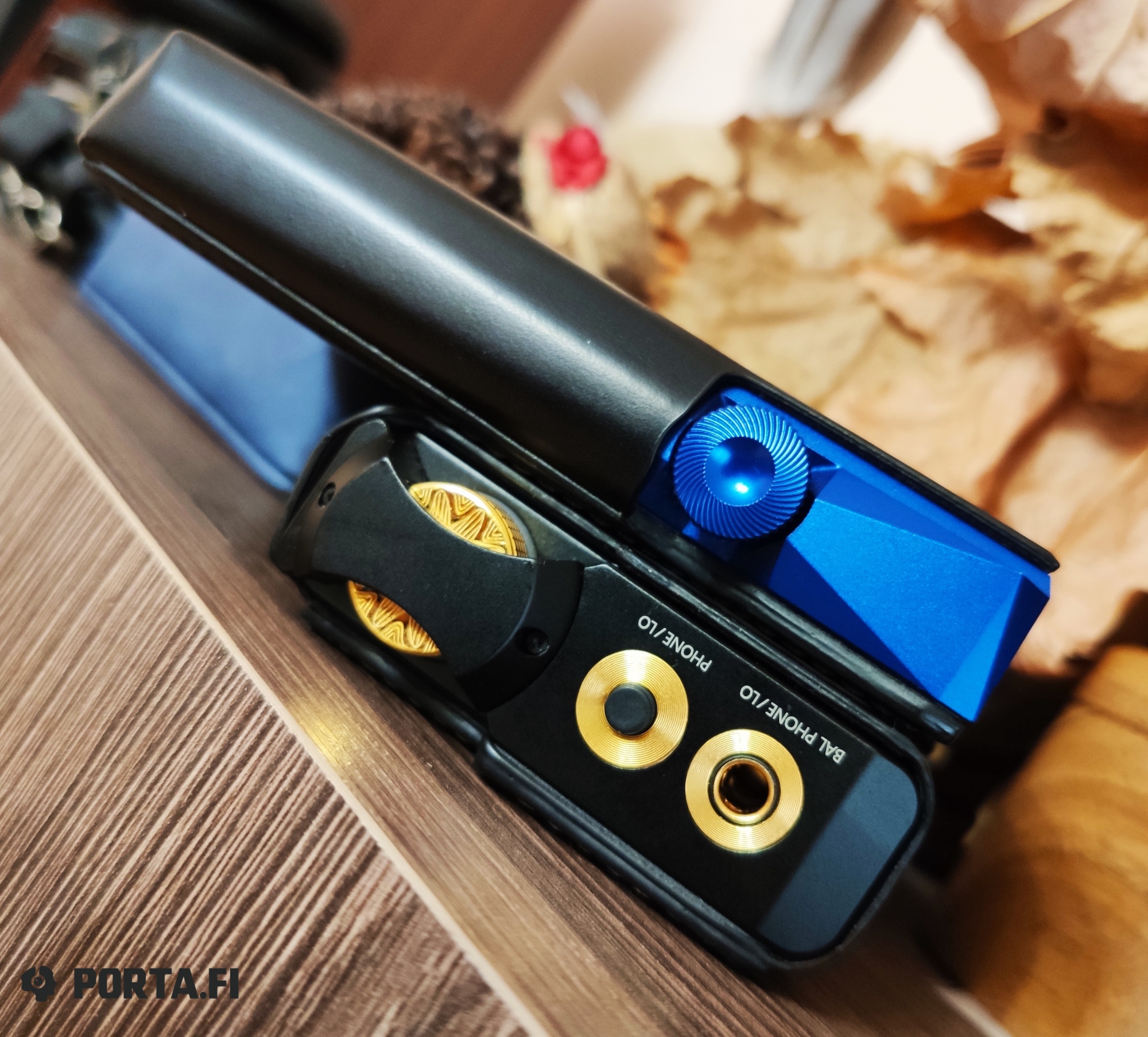 Highs have good length, they stay whole and have good decays. Instruments have correct weight and sound neither too dry nor too harsh. However, you won't find enhanced smoothness here. There is a correct balance between macro and micro details for the player not to lose the overall musical canvas.
Soundstage has enough width and depth. On good recordings and headphones you can achieve huge and wide presentation or intimate sound. The player gives much attention to the recording and does not try to change the soundstage. Separation and layering are on the great level, as well as instrument positioning.
It is rather critical to the quality of recording and it is not about the accentuation of recording faults. It is rather that you won't like to feed the player with non-quality recordings. They will sound okay but won't show the player potential.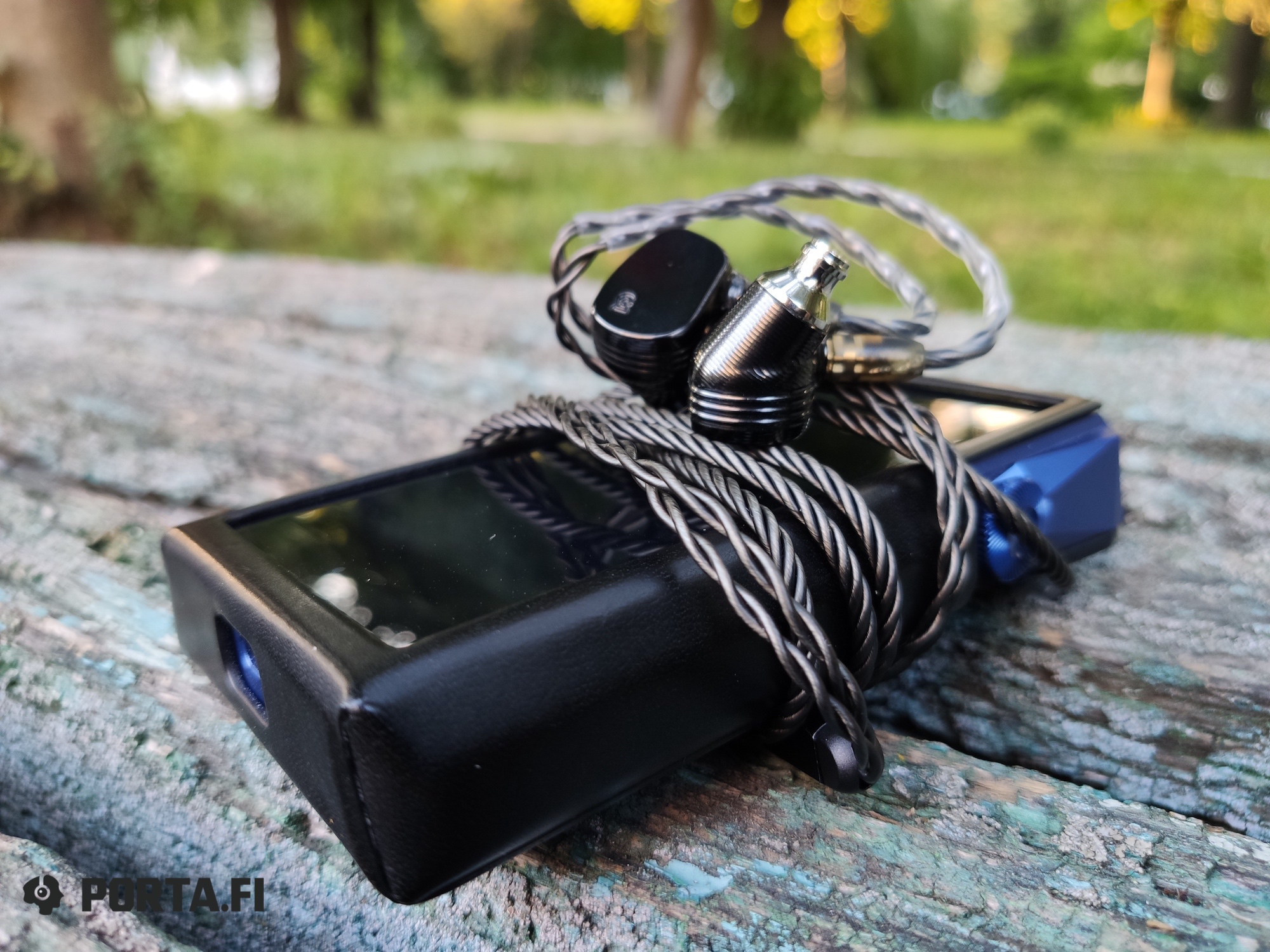 Conclusions
In the end I'd like to say that the player is a success. It is one of those times when great sound and compact size go side by side. It is convenient and has good firmware.
Translated by: Vadim Kolchev